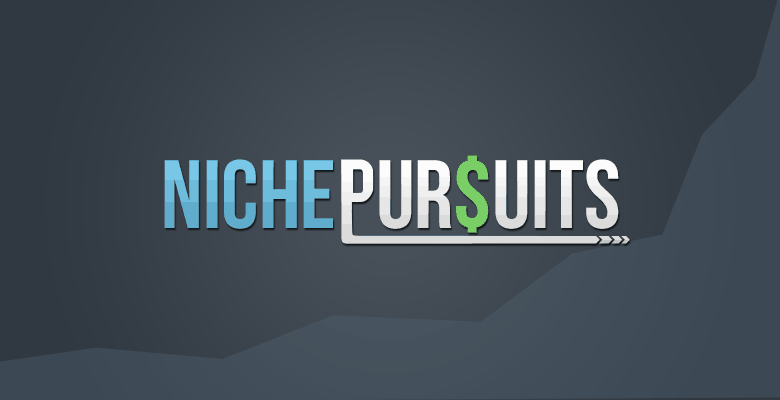 Today will be a simple update post.  I don't have epic strategies to share or any mind-blowing stats to review.
However, I hope you will still find value in seeing what I'm involved with in my business and my plans to grow.
Last week I wrote about overcoming shiny object syndrome, and this post will just once again prove why I said I'm not the perfect example!
However, I have focused enough to complete lots of projects and I do work full-time from home with a few employees (all virtual)…so if any of that is appealing to you, I do have a few things to share.
Today, I just want to give a quick rundown of all the current projects that I'm working on and give a quick update.  I would also love some feedback from you, so look for my questions.  In particular, I'd like to know which project you are interested in hearing MORE about.
Small Niche Sites
My online "career" began with building small niche sites, so I feel like it's appropriate that I cover these first.
I still have lots of niche sites, but most of them are completely on auto-pilot.  I simply check earnings and monitor traffic.  I do have one or two that get new content every once in a while.  However, for the most part, I'm no longer focused on this part of my business.
I'm focused on building out larger web properties, rather than "set it and forget it" sites.  These "authority" sites get more of my attention and are discussed below.
Kindle Authority Site
This authority project has it's own page and list of blog posts.  Perrin and I started this site towards the end of last year, and are actively working on growing the site.
We've now launched 4 books on Kindle, with varying degrees of success.  Our first book was an absolute home run.  I shared how to self publish a book on Amazon here. You can see the earnings report from this first book right here.
However, we then hired an author to do books 2 and 3 for us, and they didn't perform as well.  You can see the dip in earnings in the last income report right here.
We just launched book 4, and it's doing a little bit better…but we have a few more promotion ideas to try before we know it's full potential.
The site itself continues to grow in terms of traffic and email subscribers.  I'll admit that it's slow going when you are starting from absolute zero (I've never revealed the URL or Kindle books publicly on my blog here).  However, the site regularly gets 250 to 300 unique visitors a day and we have 600 email subscribers or so.
I hope to see both those numbers increase more rapidly in time.
Should I Reveal?
This brings me to my first question that I'd like your input on.  Up until now, I've kept everything private.  I've NOT revealed the site for 2 reasons:
Improves case study value.  Showing that I can build an authority site from "scratch", is a great study to show that others can do the same without leveraging any sort of influence.
I want to prevent copy-cats or negative impact from readers with bad intentions.  When I revealed my site from my first niche site project, there were lots of copy cats and the site was damaged from negative SEO.
Despite the above risks, I'm still considering revealing the Kindle Authority site.  I'm considering REVEALING the site for these 3 reasons:
Our Kindle books already get copy cats and fake negative reviews.  Even without publicly sharing our books or site on my blog, our top selling book has already been copied and a couple of reviews that were clearly fake…and very negative…were left.  Unfortunately, business is cut-throat and people that see your successful books will copy them and do anything else to make them drop in Amazon.  So, my reason number 2 above is already happening.
Is the case study "value" less or greater when you can actually see the site and books?  I know personally for me, it's great to see Steve Scott's books that I can use as a guideline.  I know that for me and others, there's more value in actually seeing the live site or books so you can personally dissect what made them successful.
I think I would be remiss if I didn't simply come out and state that my books and authority site are more likely to be successful if I tell more people about them.  Yes, I'll make more money (possibly) and that's a good reason to consider revealing.  I've build the site from "scratch" to over $1,000 a month, how far do I have to take it before I can just tell you what it is?  Pat Flynn has always been very public about his projects, and that's worked pretty well.  I can see value in both options.
I would love to hear your thoughts in the comments below.  Should I reveal the site?  Will you get more or less value our of the "case study" if it's public?
Private Authority Site
I actually have a site that I've never talked about on my blog.  I started this site over 2 years ago, and it's a "passion" blog for me.  I go in spurts where I update it more frequently and sometimes long spurts where I don't update it at all.
The site get's between 600 to 1000 uniques a day, and does okay with Adsense.  However, I'm currently in the process of having a Kindle book written for this market, and I see TONS of potential.
I don't plan on revealing this site, but just wanted to mention it because it IS a site I work on and is a market that I enjoy.
Vylo
Vylo is a web-based chat software product that Perrin and I created a little while ago.  You can read the couple of updates we've given in the past here.
We honestly are just letting this one grow organically.  The site has actually grown on it's own over the past year, but I wouldn't call it a success at this point.  Here's a recent traffic screenshot:
So, the site gets a fair amount of daily traffic.  But what's even cooler is that the site ranks well for several "voice chat" related keywords in Google and gets a decent amount of organic traffic each day.
Here's a screenshot of the organic traffic that the site gets:
We do have paying monthly subscribers, but not nearly enough to get excited about. I plan on tweaking a few things to see if we can get more people to become paying customers.
Want To Build Smart & Relevant Internal Links...Quickly?
Link Whisper is a revolutionary tool that makes internal linking much faster, easier, and more effective.  It makes it simple to boost your site's authority in the eyes of Google. You can use Link Whisper to:
Bring out your orphaned content that isn't ranking

Create smart, relevant, and fast internal links

Simple yet effective internal links reporting: what has lots of links and what pages need more links? 
Click here to revolutionize your site's way of doing internal links
Amazon Physical Products
I'm not sure if I've mentioned this in passing somewhere, but I've been working with a manufacturer in China to have a physical product created!   In fact over the weekend, my product was shipped from China to Las Angeles, and is on its way to an Amazon warehouse as I type this.
I expect my listing to be live on Amazon in the next few days!  I have no idea what to expect with this, but after seeing what Chris Guthrie has done in a short period of time, I know there is a lot of potential.
I didn't take any training course on how to do this, I just jumped in and "pulled the trigger".  I might be doing everything wrong, but I'm learning along the way.  I'll let you know if the product sells. 🙂
I've heard so many good things about this business, that I'm getting involved with a couple of other people as well.  I have a partnership of sorts with my own brother to get a product up on Amazon.  I have another partnership with my employee Jake to do a separate product.  Jake's product is currently being manufactured in China.
I've been wanting to wait until I actually see some success here before I discuss it too much.
Long Tail Pro
Long Tail Pro continues to be a phenomenal business.  I don't like to share numbers, but I will just say that Long Tail Pro has the most employees.  (Jake is full-time at marketing, I have 3 contract developers, and 2 customer support reps).
The business is now hitting revenue numbers that I never dreamed would be possible.  Long Tail Pro is a business I've been working on and growing for about 4 years now, and much of the growth is very organic at this point.
People that don't know me are becoming affiliates, using the software, or just mentioning in blog posts.  The software has been mentioned in Moz.com, SearchEngineJournal.com, SocialMediaExaminer.com, DuctTapeMarketing.com, and many other places without my involvement or even knowledge until after the fact.
In addition, Jake has really done a fantastic job helping to promote the business over the past few months.  He's been actively blogging on the Long Tail Pro blog.  I encourage you to go check out some of his recent blog posts right here!
We have also been working on our funnel, both pre and post purchase.  As a result, the month of March should see a nice uptick of over 20% in sales without any special promotions or offers.  I'm hoping the business has reached a new "normal" level of sales that we can just continue to build from.
If you are interested in hearing more about this software business, let me know.
Niche Pursuits and Podcast
I'll be honest, after 4 years of blogging, sometimes I struggle with "what should I write about next?"  However, I always come back to the fact that it's just my blog and I can blog about whatever happens to be on my mind.
Some of my content will be "epic" (hopefully), and some of it will just be a regular update.
I keep at it, because I regularly receive feedback, emails, tweets, and more about how much people learn from some of the posts I shared.  I appreciate the feedback!
Podcast
In addition, you may have noticed that I've been taking a little bit of a break from the Niche Pursuits Podcast.  Surprisingly, some of you HAVE noticed and keep mentioning that I should record another episode.
I may just do that…sometime.  As you can see, I have a few other things going on in my business, and I've yet to see how the podcast impacts my business.  I've tried to analyze that in-depth here in a recent post.  Unlike other activities, such as improving my funnel/offers for Long Tail Pro which show a direct and immediate impact to my business, the podcast is a very soft metric.
I know the podcast can extend my reach and provides a deeper connection with my audience; however, it just doesn't impact my revenue in a timely manner as much as other activities.
I will record more podcasts, I just don't know when.
If you have topics that you would specifically like me to cover in the podcast, let me know.  I'm all ears.
Wrapping Up
Overall, I just wanted to give a brief update on the various online businesses that I've ventured into.   Business is good.
I would love to hear your feedback on which projects you would like to hear more about.  I can blog a bit more or record more podcasts episodes wherever there is the most interest.
In addition, I would really like to hear whether you think I should reveal my authority site or not.  I gave you some of my thoughts on the pros and cons below, now I'd love to hear from you.  What do you think?
If you have any additional comments or questions, let me know!
standard
Building Niche Sites
---