Find Online Businesses For Sale Under $5000 On These Top Marketplaces
When you buy something through one of the links on our site, we may earn an affiliate commission.
Wondering where to look for online businesses for sale under $5000? These marketplaces are the best places to look for well-established online businesses for sale on a budget.
These days, owning a piece of the Internet can be a lucrative business. And while it doesn't take a whole lot of money to start up your own website from scratch, there are benefits to buying a successful business that is already bringing in traffic and income. 
That said, there are plenty of reasons why you might not want to break the bank when you go shopping. That's why we've rounded up the top marketplaces to look for online businesses for sale under $5000. 
Why is an Online Business a Good Investment?
An easy way to make a little side income is to look for a business opportunity online. Whether that's starting your own online store or buying an existing online business, owning an online asset is a great way to make money. 
Investing in a profitable online business to take over from the current owner is one way to get started with your own small business without having to start from scratch. 
Here are some of the reasons why considering online businesses for sale under $5000 can be a good investment for some people:
You can run your business from anywhere in the world
The business is already bringing in a certain amount of money per month
Endless potential for passive income
Online businesses often come with multiple revenue streams
Low initial investment compared to other business types
Reasonably easy to scale if you learn what to do
Has an established online presence and brand
High-profit margins (and don't miss our list of other low cost business ideas with high profit margins)
Higher ROI (return on investment) than other business types
Smaller online businesses are particularly appealing to new investors because of their lower price tags and the potential for high returns.
There are definitely risks involved when buying an online business. However, as long as you choose a reputable seller and do your research, you should be able to find a good deal and make a quick sale.
Types of Online Businesses For Sale Under $5000
There are multiple types of online businesses you can buy, as you will have already seen.
The most popular types that are frequently bought and sold are:
Affiliate Marketing
Content Sites
Ecommerce 
SaaS (Software as a Service)
Dropshipping
Amazon FBA
Subscription
Membership
One of these types of business might be better suited to you than another.
If you want a business model that is reasonably hands-off then consider a content site monetized with ads and/or affiliate marketing. Amazon FBA is also a great option for anyone looking for a business that requires fewer hours.
In comparison, something like a tutoring business or an apparel business is going to require a lot more work on your part to keep the money coming in. 
Where to Find Online Businesses for Sale Under $5000
When you're looking at online businesses for sale, there are a few things to keep in mind.
Make sure you are buying from a reputable seller you can trust
Confirm that the business if profitable (request traffic data, historical revenue data and KPIs)
Ensure that the business is scalable and that you have a plan to grow it
It's also worth noting that the asking price isn't always the selling price. Be open to negotiation and find a deal that you feel comfortable with. 
There are many places to buy and sell businesses online, but not all of them are equal. Here are some of the best places to find online businesses for sale under $5000.
Motion Invest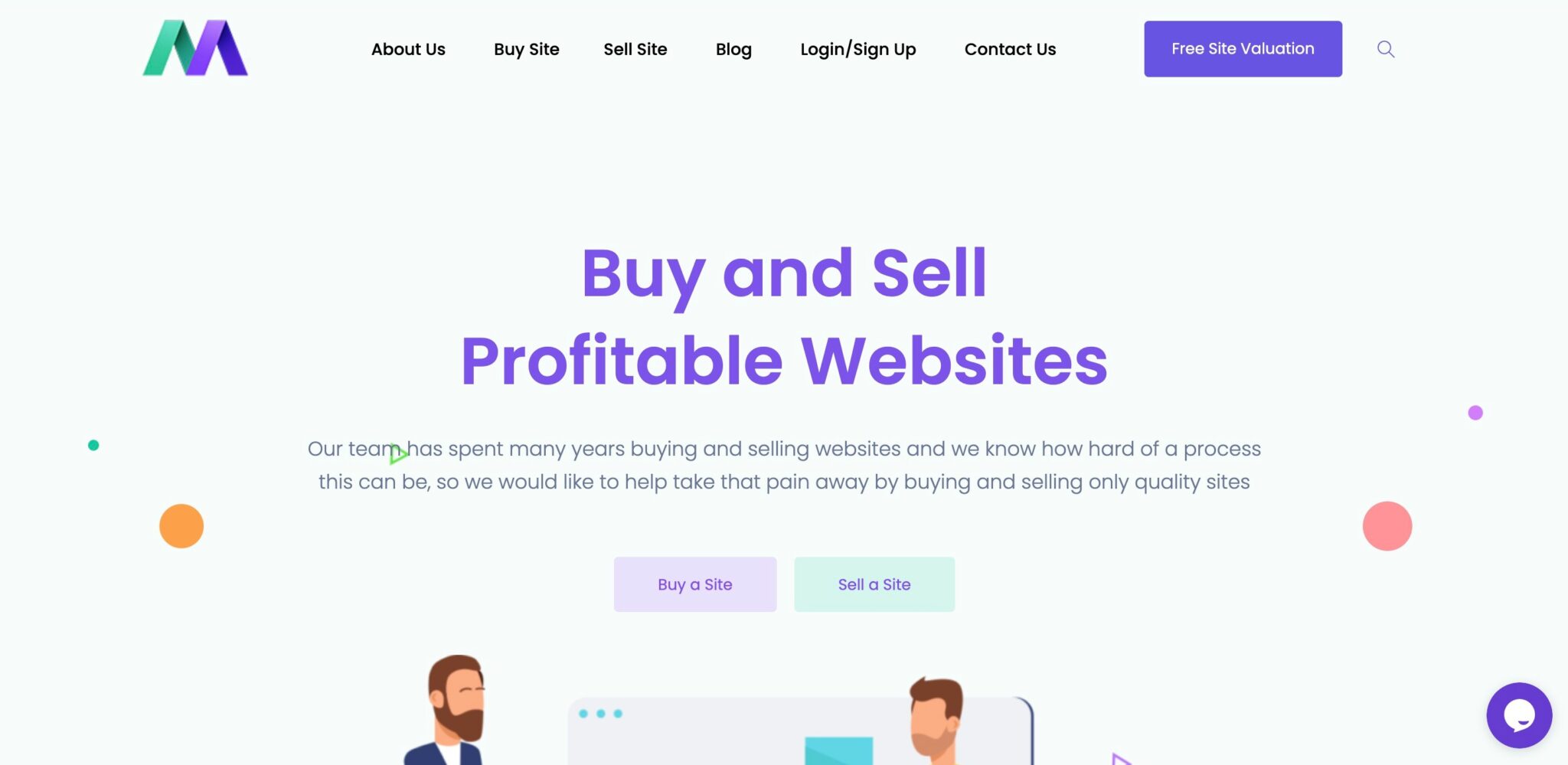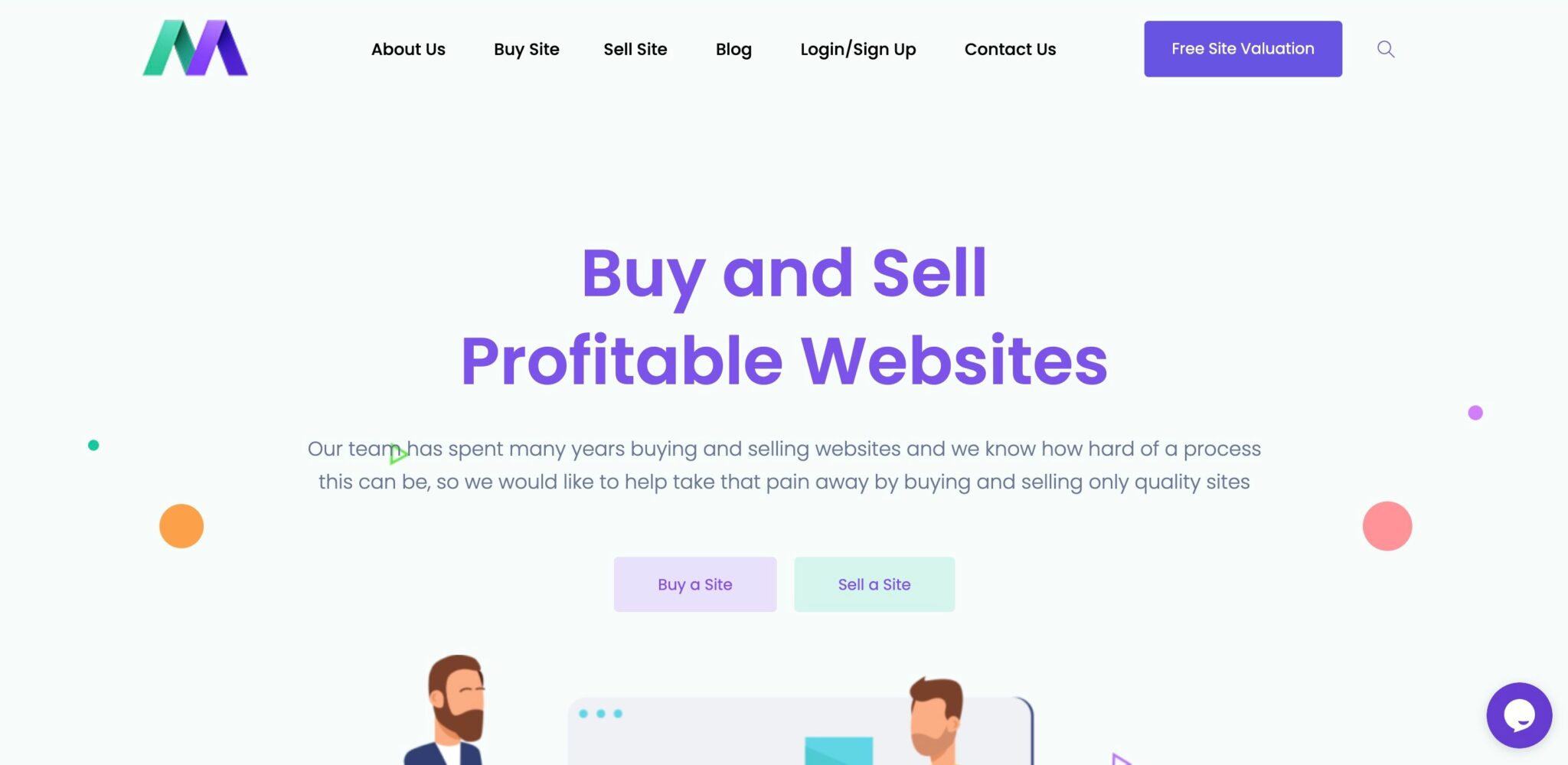 Motion Invest is a place where you can buy and sell pre-vetted content sites.
At any given time, it has many different sites for sale in a range of niches. Motion Invest actually specializes in buying and selling smaller content sites making between $20-$7000 a month. With a bit of patience, you will likely find a great business to buy for under $5000.
The company was founded by Spencer Haws, along with John Gillham, and Kelly Van-Boxmeer, after they found there weren't any reliable places for people to buy fully-vetted small online businesses.
Motion Invest sells niche sites that have undergone thorough due diligence. You can be sure that listings are priced at a fair market value and that the team will support you through the process.
They offer discounted coaching calls, along with other services to help you hit the ground running with your new online business.
Flippa
Flippa is a marketplace that specializes in buying and selling websites, blogs, and other online businesses.
They have a wide variety of online businesses for sale under $5000 on their site. The platform also has very good filters, so it's easy to find exactly what you are looking for quickly.
On Flippa you will be able to find:
Amazon FBA Businesses
Content sites
Affiliate Blogs
Ecommerce business
Dropshipping stores
It has become one of the most well-known marketplaces on the web, but due to its size, it's not without its problems.
Although there are lots of opportunities to buy small businesses under $5,000 on Flippa, there can be scam listings too (as one of our podcast guests discovered).
You will really need to know your stuff when buying from Flippa, as they don't do due diligence on their smaller sites for sale. You're on your own. It's one of the reasons Spencer and the team started Motion Invest, where all the sites are pre-vetted and verified.
I'm not saying don't buy from Flippa, I'm simply saying you will need to thoroughly vet any site you want to buy before handing over the cash.
If you want to know more about how to buy safely from Flippa, read our full Flippa review here.
Exchange Marketplace
Exchange Marketplace is owned by Shopify.
This online business marketplace is for buying and selling e-commerce and dropshipping business built using Shopify.
If you are looking to buy an e-commerce business that is already making a decent profit, then Exchange Marketplace is the place to go. The site is very easy to navigate and use, and you can filter through all the listings by niche, price, revenue, and age.
Because all of the sites are built using Shopify, they can easily validate the metrics using Shopify's analytics tools. You will still need to do your own due diligence to make sure everything is legitimate.
Side Projectors
Side Projectors is a community dedicated to buying and selling online businesses.
On the main page, they have classifieds that are organized by category. You can filter by price and business type, so it's easy to find an online business for sale for under $5,000. 
On Side Projectors you can find:
Apps
SaaS businesses
Blogs and Websites
Plugins and Browser Extensions
Domain names
They have a membership area with a forum where members can find partners/co-founders and discuss the ins and outs of buying and selling online businesses. In short, it's a great place to go to connect with others in the online business space. 
BusinessesForSale.com
BusinessesForSale.com is the world's largest marketplace for buying and selling both online and offline businesses.
They have a wide variety of businesses for sale that you can filter through, and you will frequently find online businesses for sale under $5,000. 
When it comes to buying online businesses, you can find:
Dropshipping stores
Amazon and Amazon FBA businesses
Online Franchise businesses
Ecommerce stores
Anyone can list a business on here, so beware of scams as you search through the listings. You will need to do some research before handing over any money to make sure that the business is worth your investment.
Facebook Groups
As well as buying online businesses from the more well-known marketplaces, you can also find online businesses under $5,000 for sale in Facebook groups.
Since any online business for sale in Facebook groups won't be officially vetted in any way, you will need to take great care buying a business here. You will need to do your own thorough due diligence.
The Flipping Websites Facebook group by Investors Club is a great place to buy and sell online business making under $500 per month. Investors Club itself is aimed at much larger businesses, but the Facebook group is perfect for anyone looking to buy smaller online businesses under $5,000.
Pros and Cons of Buying an Online Biz
As with buying any type of business, buying an online business has its own pros and cons.
Consider each of these points carefully to decide whether buying an online business is right for you.
Pros:
Home-based business (wherever your "home" may be)
High potential for passive income
Multiple revenue streams
Low initial investment compared to other business types
Can be easy to scale
The business is already set up and making money
High-profit margins
Higher ROI than other business types
Cons:
You could get scammed
The business might have a bad reputation
Algorithm updates can work against your business
Doing due diligence can be an exhausting process
What to Look For When Buying an Online Business
Here are a few things you should be looking at when you are buying an online business.
Monthly turnover
Profit margin
Domain Authority
Organic traffic
Ranking keywords
Opportunities for growth
You should ask the business owner for proof of income too. The current owner of the site should be able to provide you with screenshots from Mediavine, Ezoic, Amazon associates, and any of their other income sources to prove that their site is bringing in as much per month as they claim it is. 
It's also worth considering whether or not the income is going to be consistent, or seasonal. You might find a profitable ecommerce business that looks great, but only brings in revenue two months out of the year. Consider whether that works for you. 
You can also request proof of traffic from Google Analytics, as well as perform your own research on the backlinks and ranking keywords using tools like SEMrush and Ahrefs.
Finally, it's always worth it look for a business opportunity in a niche that actually interests you. They say it doesn't feel like work when you do something that you love. So, if you love puppies, don't dedicate your time to working on a business-related to woodworking. 
Start Your Own Online Business
Instead of buying an existing business, starting your own online business is another great option for anyone on a budget. Start-up costs can be kept very low.
Starting your own business from scratch will take a fair bit of work, but the rewards can be huge.
If you want to know more about how to start your own profitable niche website, read our article and find out how to build a niche website. Or check out how to start an online business. 
Amazon FBA is another small business you can start on your own. Although an Amazon FBA business will require some upfront investment, you can definitely get started for under $5000.
Online Businesses for Sale Under $5000
Online businesses are changing lives. No longer do you have to be chained to a desk in a stuffy office working for someone else.
Owning an online business also has the big benefit of giving you location independence. You can run your business from anywhere in the world, something that's particularly important in this COVID era.
If you've got the money to invest, buying an existing online business that is already up and running can give you a shortcut to financial freedom. The places we've talked about in this article are all real places where you can buy a profitable business for under $5000. 
Remember, you will need to carry out due diligence on any business you are thinking of buying.
However, if you want to buy a pre-vetted, profitable online business that has already gone through a strict due diligence process, check out Motion Invest.
Want to learn step-by-step how I built my Niche Site Empire up to a full-time income?
Yes! I Love to Learn
Learn How I Built My Niche Site Empire to a Full-time Income
How to Pick the Right Keywords at the START, and avoid the losers
How to Scale and Outsource 90% of the Work, Allowing Your Empire to GROW Without You
How to Build a Site That Gets REAL TRAFFIC FROM GOOGLE (every. single. day.)
Subscribe to the Niche Pursuits Newsletter delivered with value 3X per week