How to Write an eBook and Make Money: 4 Easy Steps to Your First eBook
When you buy something through one of the links on our site, we may earn an affiliate commission.
If you want to know how to write an ebook and make money, you're in the right place.
There are multiple publishing platforms out there to help you get your first ebook live. And the whole process is pretty simple.
The best part is, once you publish an ebook that's it… it's there, you don't have to do anything with it after that. That's why ebook writing is actually one of the best ways you can earn passive income.
Put in a little effort here and now—reap the rewards for years to come.
Ready to get started? We'll cover everything you need to know to publish your first ebook.
How to come up with an ebook topic
What you need to know about writing ebooks
How to publish an ebook
Marketing strategies
What to do next
What Are Ebooks?
EBooks are books that are published online. Therefore, rather than your traditional printed paper books, eBooks come as a downloadable digital file.
Thanks to the low cost of eBook publishing and the fact that it is more sustainable than printing books, eBooks are becoming more popular now than ever before.
In addition:
Authors are finding that they can make more money by self-publishing ebooks. Traditional publishing is slow, difficult, and the commissions are razor thin.
Ebooks are a lot easier to publish. Literally, anyone can do it. The market is wide open.
Notably, at least part of finding success in writing and selling ebooks is down to finding that sweet spot. The right everything just when you have your ebook ready. 
As Amanda Hocking, one of many self-published authors who has made millions has said,
As far as I can tell, it was a perfect storm of having the right books in the right genre at the right price at the right time.
However, there is a bit more to it than that. The truth is you can make as much money as hard work you put in.
You can improve your odds of making money with ebooks by having a solid system setup. This system needs to include:
A system of niche and content development (coming up with your next ebook idea and timeline for writing an ebook)

Choosing the right publishing platform.

Making the most of your marketing funnels

And, perhaps most important of all, riding the momentum and NOT sitting back to relax once your first ebook is published.
The good news for first time authors is publishing an ebook is free. However, I do recommend spending a little bit on your ebook cover design and a professional proofreader (see the best proofreading services here). It doesn't have to be much money, but a little bit goes a long way in getting your ebook ready for the public.
How To Write An Ebook and Make Money
The golden rule to writing an ebook is to research your ebook topic before you put together anything.
This is true no matter what kind of ebooks you want to create. If you want to sell your ebooks you have to know if there is a market for them.
When you're getting ready to become an ebook author and write your own ebook, it's important to plan first. Whether you're interested in writing fiction or non fiction, to come up with a best selling ebook idea you need to decide on a niche.
There are various ways to go about this but whatever your approach you need to be prepared to put a certain amount of time into planning.
Step 1. Decide on Your eBook Topic
When you think about Stephen King, you automatically know what genre you can expect. Indeed, if you're looking for a horror novel, you might be inclined to specifically seek out one of King's books.
If you wanted to read a historical romance, you would probably do a double-take if you saw his name alongside a depiction of a Fabio-esque gentleman and a swooning maiden wearing hoop skirts.
The King of Horror has developed a place for himself in the publishing world. You should do the same thing.
This is one of the lessons from traditional publishing that also applies to writing ebooks successfully.
Why a Niche Is Important
One of the main reasons a niche is important is that it makes it easier to establish yourself as an authority on your subject. 
Let's say you're a nurse who works in a general pediatric office. Some of the topics you likely know a lot about might include what it takes to become a nurse, children's vaccinations, and common childhood illnesses.
You also probably know a little about things like specific heart ailments, bone problems in children, and head trauma.
Could you write an ebook about children's vaccines? What would make it different from what's already out there?
Plenty of doctors and worried parents have already written books on the topic. This may be an area where many people view you as underqualified or unnecessary.
But maybe since you're a parent in addition to being a nurse, you could write about how you, as a parent, had to weigh the risks and benefits of vaccinations. You could write about how you overcame any fears that you had about vaccines. You can present yourself as an authority on both the nursing angle and the parental angle.
If you want to learn how to write an ebook and make money, you need to consider what you can offer that isn't already out there. Playing the nursing and parenting example is awesome because it plays to both of your strengths. It is a  very specific niche that is yours alone but it still solves two very real needs (health info and parenting info).
After you write this ebook, you could then go on to write additional books on topics where intuition as a parent might or might not align with the usual medical recommendations. Alas, your niche has been born!
When choosing your niche, I recommend going small instead of big.
You might be able to write a whole book on how to be healthy. But there are hundreds of well-researched, well-written books on how to be healthy. It is so tough to bring something new to the table. Which means it is easy to get drowned out.
Instead, write for a very targeted audience. Instead of writing about how to be fit, tell pregnant women on a budget how they can stay in shape. Write about fitness for men in a depression. Compile the ultimate list of staying healthy and exercising with your animals.
Your ebook might not make be a best selling novel according to the New York Times; but you might be able to earn a sustainable, passive income.
Don't Lock Yourself Into a Box
One caveat: Before you think that you need to develop the tightest niche possible, consider the case of Tim Ferriss, author of The 4-Hour Workweek. Now he's famous enough that he could write about anything he wanted to, but he started out with the "4-hour" theme.
The 4-Hour Workweek

The 4-Hour Chef

4-Hour Body
All of these books are full of self-help ideas and hacks to make your life easier and to spend as little time as possible doing what you need to do to succeed. Tim has written about outsourcing, working out, and cooking.
Different topics, right? Well yes, BUT all of it centers around self-help. Not only that, but all of his books assume that the reader is able to think outside the box and is willing to try new things.
When choosing your niche, narrow is good, but not too narrow. You want to see both the forest and the trees.
So decide upon your angle, but don't be afraid to shift it a bit within the same paradigm. Particularly once you have a couple of ebooks under your belt.
Remember, the more you write within a particular niche, the more people will perceive you as an expert.
It's important to ask yourself if you're answering all of the questions that someone might have. If your reader has to go somewhere else after reading your book, then you didn't go deep enough.
Questions to Ask Yourself as You Develop Your Niche
Developing your niche can look like an enormous undertaking, so you'll want to ask yourself some questions to help narrow it down.
Here are a few to think about:
What are your passions? You might know a lot about engineering or law, but if you aren't passionate about it, you will probably tire of writing about it. If you could spend a year pursuing any topic you wanted to, what would it be?
Within your passions, what do you already know about, either from studying or from first-hand experience? It's always easier (and often more enjoyable) to write about what you know.
What group of people do you want to reach? Are you trying to encourage teenagers? Is your dream to become a role model for stay-at-home moms? Do you want to inspire 40-year-olds who are going back to school? Maybe you want to teach senior citizens how to make the latest technology work for them. Are pet-owners your target audience?
If you were going to spend a day teaching someone (for no pay) how to do something, what would you be teaching? Who would your student be? This can give you an idea of who your target market is and what your niche might be.
Step 2. Writing an eBook
Now that you've decided on your ebook idea, you can start writing.
Or not writing if you've done the research and decided that you want to be an ebook publisher but not an ebook writer…You can actually sell ebooks that are blank inside. These are known as low or even no content books and are just one of the few ways you can get into the business without having to write anything.
You don't need to use any expensive writing software to get started. Good ol' MS Word or Google Docs will do just fine. However, once you've finished your final draft, you will need to look for an appropriate software to convert your book into an epub file.
If you have more interest in writing ebooks than you do in actually becoming an ebook publisher, then you might want to look into other ways you can make money writing. You can sell your short stories for money online  or consider becoming a content writer.
Ebooks are strictly digital products. For that reason, in order to be compatible with digital readers, all of your ebooks should be either written in or converted to epub files. If you're old school and like to write by hand you'll need to create a digital copy before you can take advantage of ebook publishing.
Just like real books, once you've finished writing books, you need to get them ready for the public. A big part of making money selling ebooks is making sure they are appealing to your audience.
Package Your Content Well
It's the modern era. If you want to know about something, it's never been easier to use the device in your pocket to Google it. Let's say you're going to be writing a book about birds in your state.
Why would someone pay to read your ebook rather than simply check out a few ornithological websites?
The truth is, just about anything you write about, outside of fiction, a memoir, or an autobiography, can generally be researched online for free. What is it about the book you're selling that is going to make people want to purchase it?
A big part of your success from writing an ebook is going to depend on the packaging.
How can you package the information so it provides value to your readers? Knowing how to make your fiction or non-fiction book more valuable is what's going to help you earn money.
Solve a Problem for Your Readers
Let's say you want to know how to take care of your new puppy. You can Google things like, "how to potty train a puppy," "how to socialize a puppy," and "how to get my puppy to stop chewing on my shoes."
As time goes by, you'll need to know how to know that you're feeding your four-legged friend enough, what should prompt a call to the veterinarian, what to do if he won't walk nicely on a leash, and how to get him crate-trained.
While you can certainly spend hours researching all of this information on your own, wouldn't it be easier to download an ebook that told you what to do, step by step?
This is what you need to keep in mind when learning how to write an ebook and make money.
Consider a problem that your reader might be having and create an ebook by putting all of the information together in a way that's easy to read and simple to follow.
Voila! Even though they can probably get the same information for free online, they can't do it without a time investment. By putting it all together, you've solved their problem without taking up hours of their time.
It's also worth mentioning that people don't always value something unless they pay for it.
This is one of the great mysteries of humanity and I don't understand it. But when people pay a few bucks for your ebook, there's a big chance that they're gonna read it to the end. That isn't true with websites.
Even though comparable information is on the web, people often don't read it. Let's be real. We've compiled a huge list of info about ebooks on Niche Pursuits. Have you read it all?
No! Of course not. But if we charged you $5, you'd want to get your money's worth.
Ebooks are similar.
Invest in Your Art
You need to spend money to make money, and this is as true with ebook publishing as it is with anything else.
One important part of how to write an ebook and make money includes investing in your work.
Here are some of the services you might want to hire out so you can make your book as professional and purchase-worthy as possible:
Cover design. Forget about trying to doodle or freehand your own ebook cover, and don't even think about just sticking a solid cover design with a Times New Roman title on your book. If you're not an artist or a photographer, find someone who is to create a great ebook cover for you. Remember, you only get one chance to make a good first impression, and

that cover is going to be what your potential readers see first

most of the time. 

Professional proofreading and editing. Not all great writers are also great editors, and your electronic grammar checker of choice isn't going to be enough to catch every possible error. Even if you are usually a flawless writer, it's almost guaranteed that someone else will be able to find awkward wording or places where you've used an incorrect phrase.
Formatting help. Depending on which platform you're using, there will be some differences in the formatting that you use. If you are computer-savvy and you don't mind following a step-by-step instruction manual when it comes to formatting, then you could save money and do it yourself. If you're not savvy with Microsoft Word and you really just don't want to bother, though, it's better to hire someone to help you out than it is to try to submit in the wrong format and deal with that fiasco.
Step 3. Selling EBooks Online
At its core, an ebook is still a digital product, and you need to think of it that way. An ebook offers many more opportunities for a self-published author as opposed to a print book.
But only if you take advantage of those potential advantages.
Most important of all, ebooks allow you to receive monstrous commissions compared to traditional publishing. Depending on pricing, you're looking at 70% of the selling price from an ebook sale versus 1-7% for traditional publishing.
To find out more about publishing a physical book, you can check out our article on How to Make Money Writing a Book, which will help give you an idea of what to expect in the traditional publishing world.
Check out our list of publishing company name ideas for naming inspiration for your brand.
Know Your Platforms
When it comes to actually publishing your ebook, you have quite a few choices as to which platform (or platforms) to use. Here is the lowdown on some of the most popular.
Self Publish On Amazon Kindle
Kindle Direct Publishing is the publishing platform that allows you to self publish a book on Amazon. It's kind of the holy grail of ebook publishing. Not only is Amazon Kindle Direct Publishing the most well-known, but an amazing two-thirds of the ebook-purchasing market is held by Amazon. There are quite a few advantages.
First, anyone can get the Kindle store app for their computer, tablet, or device; this means that most people will be able to access your Kindle book, even if they don't have Kindle readers.
Second, there are promotions included with KDP, one of which is the giveaway program, which allows you to give your book away for free.
No, this is not a counterproductive tip on how to make money with e-books. You'll actually create interest that can pay off big later.
Finally, the publishing process is relatively simple. Royalties for books priced from $2.99 to $9.99 are 70 percent, and outside of that range, they're 35 percent. If you want to know how to make money with books on Kindle, check out Spencer's post on making $100 a day with Amazon.
One thing I love about Kindle is that they allow you to make physical copies of your book for free. Books are printed after someone buys, so there aren't any storage or inventory fees. You make straight profit on every sale.
You can also leverage Amazon's partnership with Audible to make an audio version of your book. I love audio books and this makes a natural channel for your novel. So you can publish a digital, physical, and audio version of your book all on one platform with ease.
Nook
The Barnes and Noble reader is called the Nook. This device is responsible for about a quarter of e-readership.
One advantage of publishing with Nook is that the platform allows for simple collaboration. So if you are working on your book with someone else, this might be a consideration. Nook also offers live chat services if you need help.
Royalties for books priced from $2.99 to $9.99 are 65 percent, and outside of that range, they're 40 percent.
iBooks
Publishing with iBooks means that your work will be available to anyone who has an iPhone, iPad or Mac through the Apple iBookstore. This system is more complicated than some of the other popular platforms.
But if you have written a cookbook, a series of children's books, a photo book, or some other type of ebook with a lot of multimedia, it's a great option to look into. Royalties are 70 percent of list price and there are no listing fees.
Other Platforms
Outside of the big three platforms that are dominating the market, there are many smaller companies and distributors that might be a great fit for your ebook. Smashwords, for example, distributes books to both iBooks and Nook.
Kobo has a simple process for uploading books and they also have a partnership with the American Booksellers Association, which allows you to place your book in thousands of independent e-bookstores.
Scribd is another growing e-publishing platform; this one allows authors to upload in a variety of formats, so that might save you time and money. Do your research: How to write an ebook and make money depends partially on choosing the right combination of publishing platforms.
Step 4. Start Marketing
Writing a book is actually the easy part (and to help, we made a full guide on how to write a book with no experience). Making a killing writing ebooks as an author, that is the hard part.
Here are some things you can do to make sure that your earnings keep rolling in.
Market Your Work
In order to boost sales and make money, you're going to need to do some marketing. Ideally, this will start while your ebook is just a twinkle in your eye.
Maybe you have a blog on your chosen topic or you otherwise have authority, either online or off.
If not, though, don't worry: You can start your marketing at any point before or after you publish.
Create a Blog
You might already know how bloggers make money through affiliate programs, but don't forget that it's also a great way to drum up readers for your ebook.
It's best if your blog is up and running before you write an ebook because then you can use it to both gauge interest and create anticipation.
Release small previews, hype up the publication date, give background information, and so on. Once your ebook is published, don't drop the ball.
Encourage momentum to keep excitement high by focusing your blog posts on your ebook. As well as other pertinent topics.
Create a Social Media Presence
Again, it's better if you already have one, but even if you don't, take full advantage of the platforms that are likely to attract your target readers. If you've written a dystopian YA novel, you're going to want to focus on Reddit (and don't miss this post on Reddit marketing!), Tumblr, Instagram, and Twitter.
If it's a book of recipes you've written, create an account on Pinterest. Most people use Facebook, so you won't want to neglect that particular platform.
One consideration when it comes to how to write an ebook and make money is to become well-known, and social media is one way to do that.
Host a Giveaway
If you're publishing on Kindle, take advantage of the program that allows you to give away your book for several days. Also, give away the first chapter of your book, and give away the book to people in exchange for an honest review.
Hold a drawing on your blog. Make one share on Facebook, Twitter, or Instagram equal to one entry.
Giving away your ebook (or parts of your ebook) for free will create the buzz you need to inspire sales. Jim Belosic, co-founder of Shortstack, has some tips on how to create a successful giveaway.
Be sure to pay close attention to the part at the end about creating a post-giveaway action plan.
As you continue to write (more on that below!), you'll want to market your new work to the people who entered your contest.
You want to do what it takes to connect potential readers with your Kindle ebook.
How to Write an eBook and Make Money the Easy Way
Publishing an ebook on Kindle is one of the most challenging things I've ever done, but it was 100% worth it.
The step-by-step guide I outlined is exactly what I did to sell my book. It's also the same advice that Chandler Bolt has talked about with us.
He's also gone one step further to help make it even easier for you to design your ebook and start selling. Book Bolt is the software that Chandler developed to help you create an ebook. If you want to sell your ebook and make sure it looks really professional I definitely recommend you give it a try.
More than that, however, we talked about the key to a successful ebook being research. Well, Book Bolt make that whole process even easier. The software helps you check out other ebooks in your niche and determine what the best ebooks are for your own book.
If you didn't like Book Bolt (I don't believe you) then you can always check out these Book Bolt alternatives too!
EBook Niches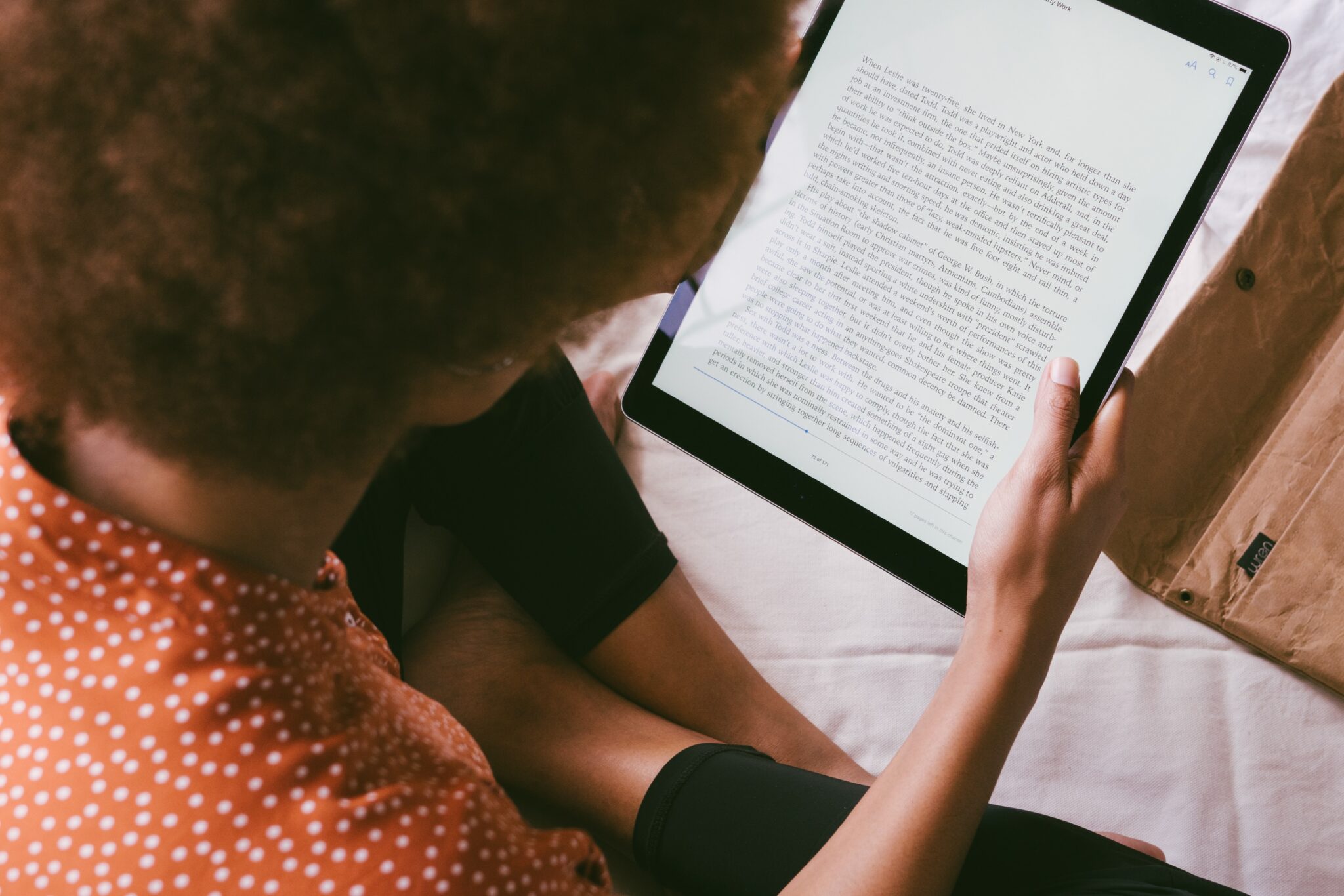 If you aren't sure what to write about, here are some niches you might could go in to. I include broad ideas, then more specific ones below:
Fitness
How to stay fit after retirement
Impacts of fitness on productivity
Staying fit when you have a busy life
Animals
Keeping chickens in your back yard
Health benefits of owning pets
How to live off the land with cattle
Hobbies
Learn how to sew like your grandmother
Carve wood with the best of them
The science of billiards
Family life
Raising children
How to be a good parent
Now that I've given a few specific examples, here are some more broad topics:
Sports
Music
Toys
Fiction
Biography
Decoration
Makeup/hair styling
Fashion
Dating/relationships
Self improvement
The Most Important Step To EBook Money: Keep Writing
Finally, keep on writing. In a guide on how to write an ebook and make money, it would be remiss not to mention the importance of continuing with your craft.
If you write one ebook, that's great. But if you write one each month or each quarter or each year, that's even better.
The best way to make money selling ebooks is to keep adding new material to the market.
Not only will it boost the sales of your new books but it will also inspire new readers to go back and buy your older books. Working in this way to continue to sell ebooks doesn't have to become your full-time job, but it can!
What should you write about? Refer to your niche and see what makes sense. If you're writing fiction, consider a spinoff or a continuation of your story. For nonfiction books, choose another topic within the same niche.
You can always choose a different niche, but if it's somewhat related to the current topic of choice, you'll be able to market to the same people.
Remember, when it comes to making extra money online, passive income is not actually passive in most cases.
While there's a chance you will take off and your book will become a bestseller and a movie, it's more likely that you will need to continue to put work into writing and marketing even after you publish and sell your ebook.
Getting royalty checks that grow each month, however, will make all of the work more than worth it.
You will have mastered how to write an ebook and make money, and the rewards will be great.
Want to learn step-by-step how I built my Niche Site Empire up to a full-time income?
Yes! I Love to Learn
Learn How I Built My Niche Site Empire to a Full-time Income
How to Pick the Right Keywords at the START, and avoid the losers
How to Scale and Outsource 90% of the Work, Allowing Your Empire to GROW Without You
How to Build a Site That Gets REAL TRAFFIC FROM GOOGLE (every. single. day.)
Subscribe to the Niche Pursuits Newsletter delivered with value 3X per week