33 Real Online Jobs That Anybody Can Do And Make a Good Living
When you buy something through one of the links on our site, we may earn an affiliate commission.
Remote jobs are starting to become the norm and it's a great time to find real online jobs that you can do on the side or make into your full-time career.
Whether you're working for someone else in an online job or starting your own business, there are a ton of benefits to working from home.
Ditch your commute, create your dream work environment, and wear cozy socks and pajama pants at your desk with your dog cuddling your feet and a podcast playing in the background.
It's the ultimate dream for many people.
According to a recent survey, people working from home reported being 22% happier than people who didn't work from home. Other interesting facts include:
Employers save $11,000 per year per employee for at-home workers
Employees save $2,300 to $4,000 per year working from home
Not to mention, there are other benefits such as remote work being better for the environment and increasing levels of productivity in employees, with remote workers experiencing less stress, more focus, and a better work-life balance.
Who wouldn't want a remote job that pays well, right?
If you're interested in finding the right online job for you, we've compiled a list of 33 real online jobs that anybody can do, no experience, and no degree required. Read what each job is about, the potential pay, and more.
Let's go!
1. Blogger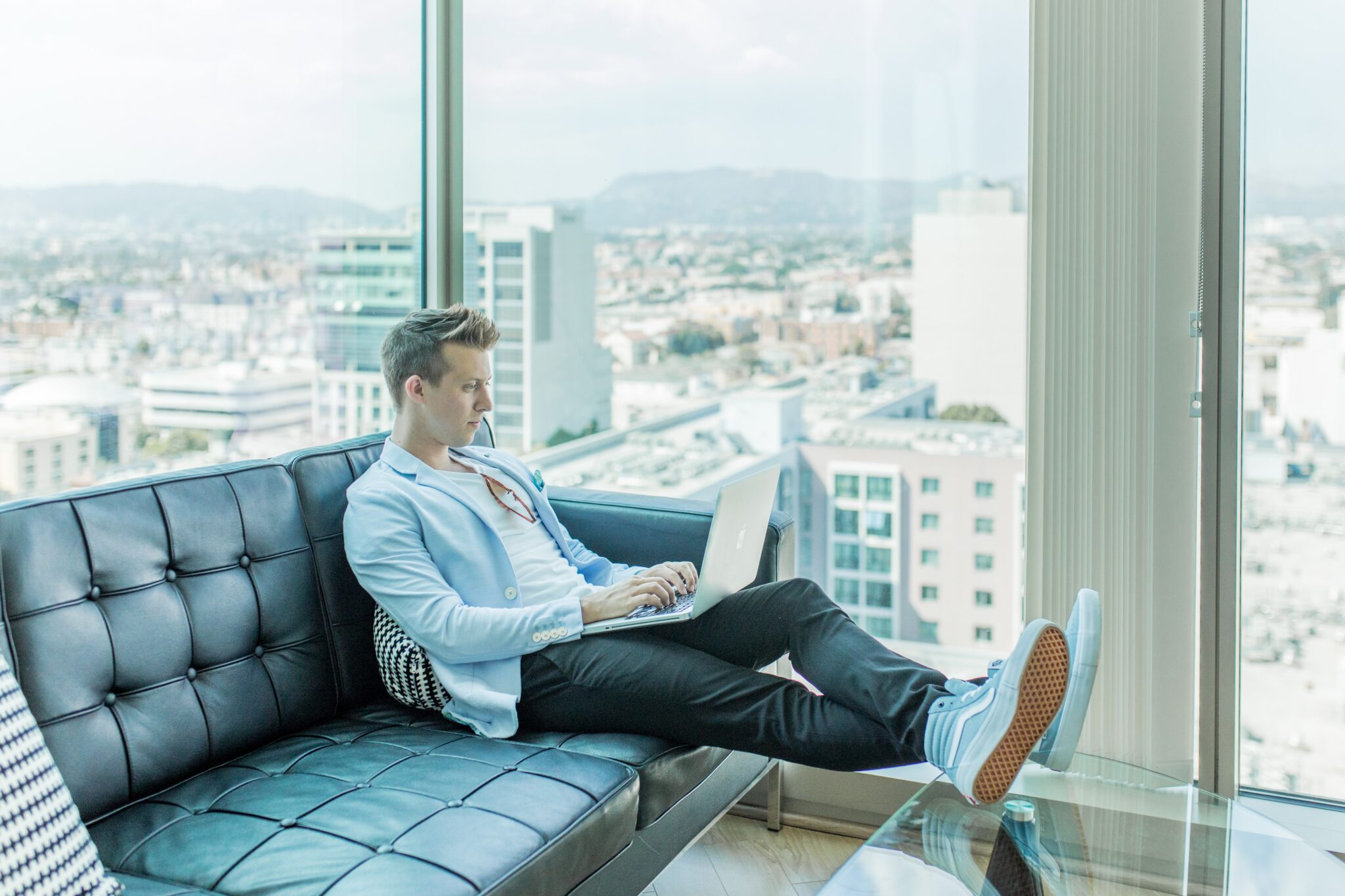 Bloggers make money writing and helping others. They write content about a niche while educating, inspiring, and entertaining their audience with their blog posts.
This is one of the best real online jobs for:
People that like writing
Creatives
Internet-savvy individuals
You can choose any niche for your blog, from budget travel to petite fashion, hydroponic gardening, Italian cooking, and more. You'll get to research interesting topics in your niche and create blog posts to serve your audience.
Pay Potential: Indeed reports an average salary of $18.54/hour, but the pay range for bloggers is pretty vast.
Most bloggers don't make any money from their blog, but those who do make money can earn up to a part-time or full-time income.
Top bloggers like Jon Dykstra from Fat Stacks Blog make up to $90,000/month or more.
If you're interested in starting a money-making blog, check out our guide on how to start a blog that makes money.
2. Social Media Manager
A social media manager creates and manages social media accounts for their clients. You'll be working intimately with social networks, doing tasks like:
Creating social posts
Responding to fan comments
Engaging with fans
Following and engaging with other social media accounts
This is a job for people who are:
Interested in social media
Well-organized
Great communicators
Managing a company's social media account like their Instagram profile is going to be similar to how you'd manage your own Instagram account.
You want to have an online presence, be visible, and grow your fan base. Those are some goals your client might be working toward, as well.
This isn't difficult work but it is time-intensive. It takes careful planning and someone detail-oriented would be a great fit in this role.
Pay Potential: Social media managers make an average of $52,958 per year, according to PayScale.
3. Virtual Assistant
Virtual assistants (or VAs) are online personal assistants. They work with businesses and individuals to help them with various online tasks like:
Data entry
Email management
Appointment setting
You will work with one or more clients, helping them with their daily needs in your virtual assistant business. This is a good fit for people that are helpful, organized, and have a background or interest in customer service or admin work.
You can also build your own business and source clients on your own so you can control your pay rate and choose who you work with. Get more tips in our guide on virtual assistant jobs for beginners.
Pay Potential: An average pay of just over $20.00/hour is reported for virtual assistants in the United States, according to Indeed. Top virtual assistants can make six figures, like this 23-year-old VA who earns $8,000/month.
4. Transcriptionist
Transcriptionists get paid to transcribe audio to written text. You type what you hear from an audio file into a written text transcript.
This is ideal for people who are good listeners with excellent attention to detail. You should be able to work in a quiet environment with a computer and headset.
Pay Potential: A transcriptionist can earn an average pay of $18.44/hour.
5. Proofreader
Proofreaders review documents for errors in grammar, spelling, and punctuation. You should have a strong command of the English language and be able to spot mistakes in documents through proofreading.
Proofreaders like Caitlin Pyle have been able to start proofreading as a beginner and make $43,000 in her first year when she started!
Pay Potential: You can expect to earn an average pay of $24.76/hour.
6. Facebook Ads Manager
Working as a Facebook Ads Manager means you know media buying well. You'll work with clients to help them create, execute, and manage Facebook ads for their business.
Pay Potential: An annual salary averaging just over $53,000 per year is what a Facebook Ads Manager can earn, according to Indeed.
7. Pinterest VA
A Pinterest VA (or Pinterest Virtual Assistant) is a VA specializing in Pinterest management. This can include doing tasks like:
Creating Pinterest pins
Setting up a content calendar and pinning a schedule
Engaging with fans
Growing the Pinterest account
Managing a Pinterest ads campaign
This specialized virtual assistant position can be higher-paying than a general VA position since you'll be an expert in Pinterest.
If you know how to manage and grow your own Pinterest account and have a good understanding of how the platform works, then you can do this job. It's one of the top real online jobs for social media lovers.
Pay Potential: New Pinterest VAs can charge a starting rate of $15/hour with seasoned Pinterest VAs fetching up to $75/hour.
8. Dropshipper
Dropshipping is a low-startup-cost eCommerce model that has been growing in popularity over the past several years. The industry is expected to grow by just over 24% by 2026.
There are many ways to do dropshipping, whether you want to use eBay, Amazon, etc.
You'll run an eCommerce store selling products to your audience. When an order is received, you'll place the customer's order with the dropshipper who will direct-ship the order to the customer.
Unlike a traditional eCommerce model where you'll hold inventory and ship the order yourself, the dropshipper will take on this task.
The benefit is cost-savings and potentially saving time in order processing:
You don't have to invest in buying inventory in bulk
You can instantly delegate the order processing and shipping to the dropshipper, saving time
Essentially, you're outsourcing the order processing and shipping.
Pay Potential: This varies. You could be doing low-ticket or high-ticket dropshipping, making between $10 a sale to $1,000 a sale, depending on what you sell.
9. Freelance Writer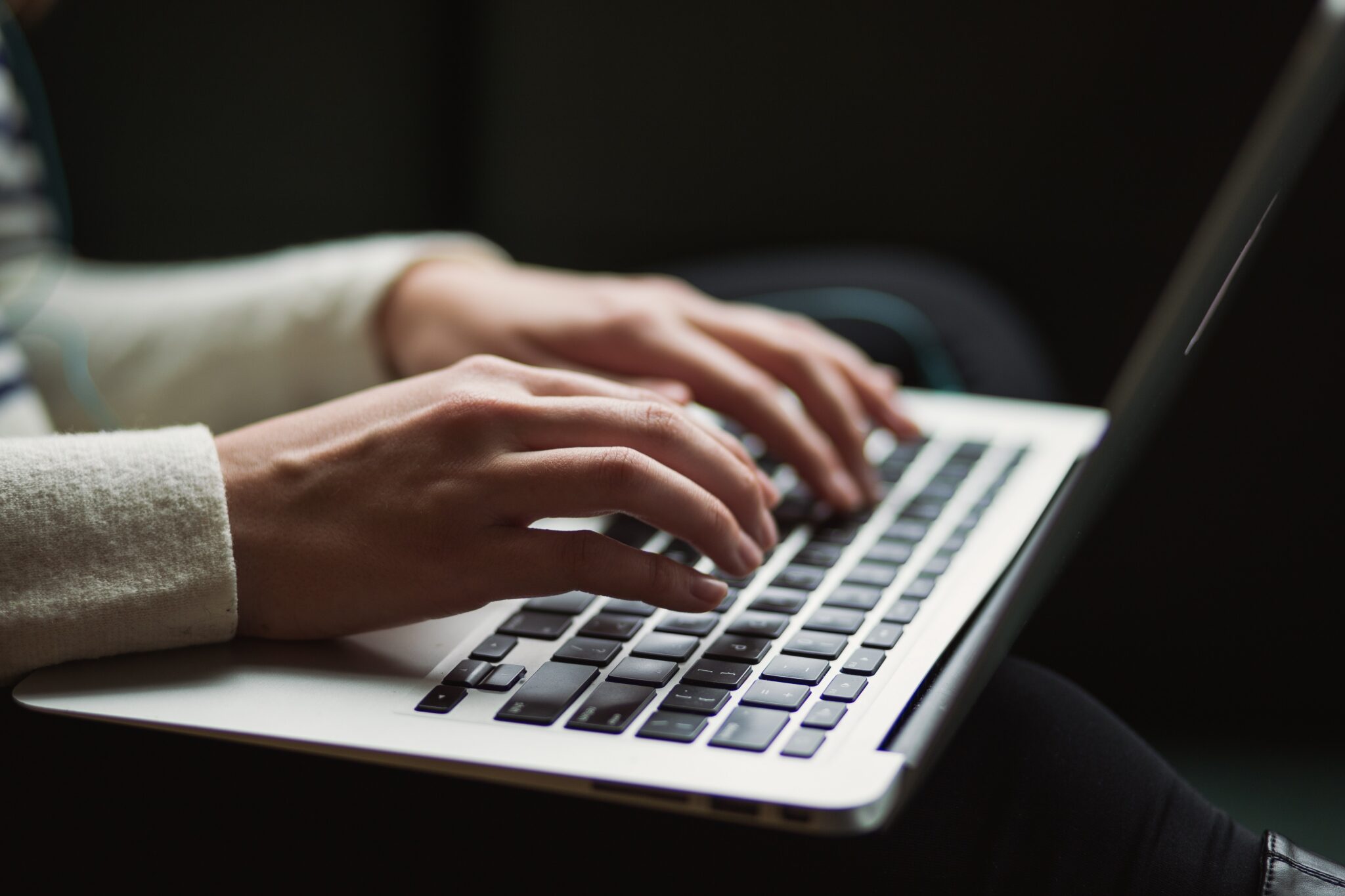 Freelance writers make money creating content for publishers, such as:
Articles
Blog posts
White papers
Product descriptions
eBooks or novels
If you're curious about what real online jobs exist for creatives, freelance writing is a good example.
For creatives that enjoy writing, this job might be for you. You may work with one or a variety of clients on different projects.
Top writers make up to six figures, like Alex Fasulo who earns just under $400,000 per year writing on Fiverr.
Pay Potential: Freelance writers earn an average of $25.70/hour.
10. Graphic Designer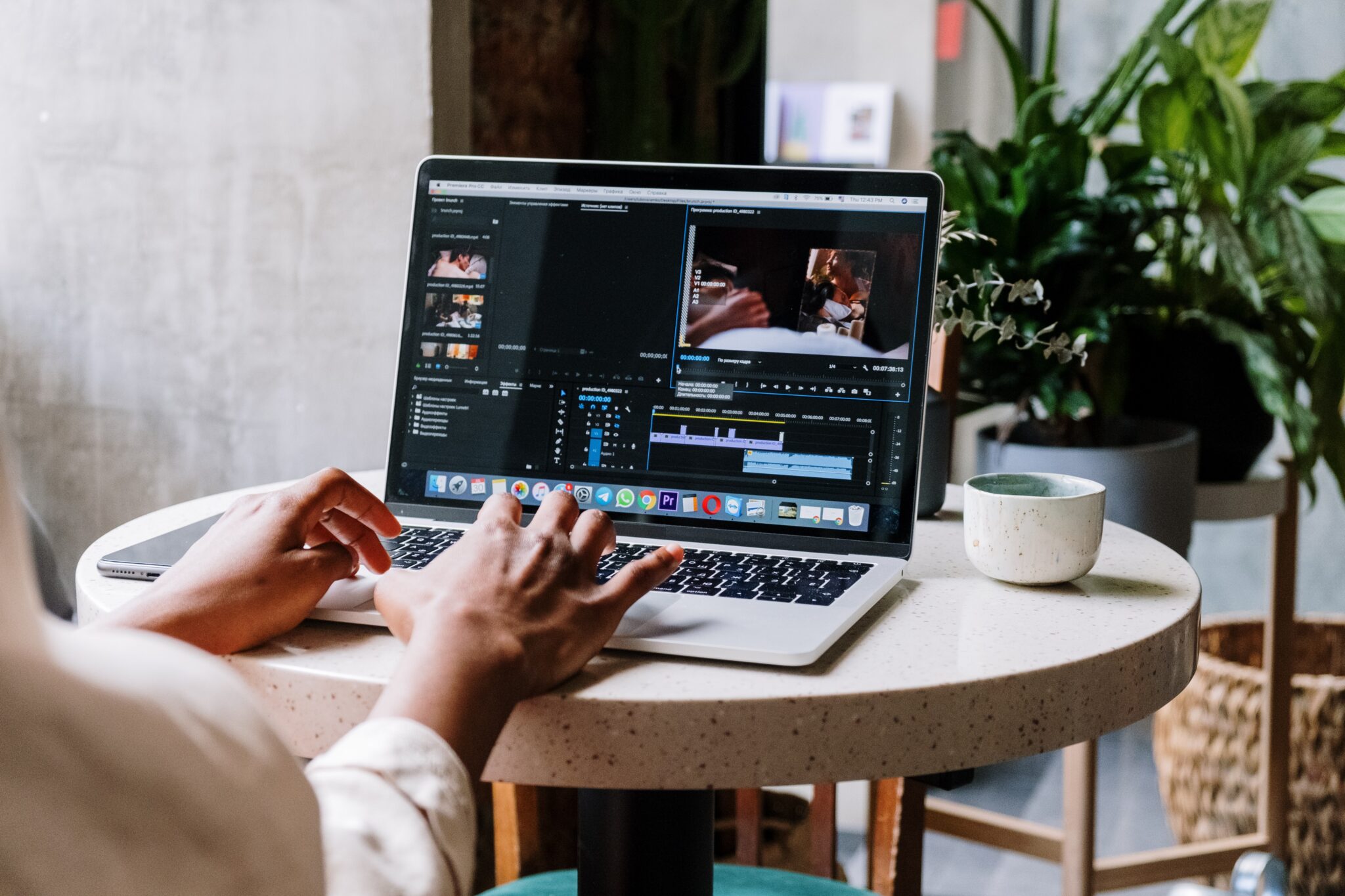 Working as a graphic designer means you'll be doing design work for clients like:
Designing websites
Creating logos
Business card design
You don't need a design background or experience to work as a designer. There are tools you can use which can help you make designs for clients, like Canva.
Check Out Canva
Pay Potential: Graphic designers can make an average of $22.06/hour.
11. Book Reseller
As a book reseller, you will make money flipping books. This can include:
Textbooks
Novels
Nonfiction books
You'll source books at a low price and resell them at a high price. Jarry Lew does this and earns $4,000+ per week from Amazon!
Pay Potential: The pay will vary based on your volume of books sold and profit per book.
12. Niche Website Builder
You will build niche websites that you can either keep for recurring revenue or flip for a profit. This involves picking a low-competition niche that you'll make the website about, then you'll add content and monetize the site.
This is a good online job for someone who knows how to:
Create and manage websites
Do search engine optimization (SEO)
Rank websites
Monetize websites
Keeping the site active for the long term can bring you potential recurring monthly income. Selling the site immediately would help you make a profit off your investment quickly, which you can put into the next niche website.
Pay Potential: The pay will vary. It depends on if you decide to hold or flip websites including how many sites you'll create and manage. Top niche website builders make upwards of 6 to 7 figures per year from website flipping.
13. Website Designer
Website designers work with clients to design websites. These can include eCommerce stores, blogs, web directories, etc.
Web design is a niche within graphic design and you can use Canva for designing sites.
If you want to learn a bit more about the industry, you could learn how to do web design without formal training or education. Resources like YouTube, Udemy, and Skillshare are available to teach you website design.
Check Out Skillshare
Pay Potential: Web designers earn an average of $26.52/hour.
14. Social Media Influencer
Social media influencers create content on social media and draw in an audience. They have influence over that audience and can make money from sponsorships and paid partnerships as a result.
Some ways influencers can earn money include:
Brand deals: Partnering with sponsors who pay the influencer to talk about them on social media.
Affiliate marketing: Referring products to their audience that earns them a commission as a result of a sale.
Selling products or services: Creating and selling their own products and services to their audience.
Influencer marketing is a rapidly growing industry, projected to reach $24 billion by 2025.
This can be a very lucrative online job if you can monetize it correctly. Influencers like JaLisa Vaughn-Jefferson are making 6 figures per year. She made $700,000 in the first 6 months of 2021!
Pay Potential: An average salary of just over $52,000/year is reported for a social media influencer, according to Indeed, but the potential can be much more, as you can see.
15. Content Creator
A content creator is similar to a social media influencer in that they do create content for social media and publishers, but they don't need an audience to make money. That's because they get paid to create content for others.
Businesses pay content creators to create their social media content.
The work can include content like:
Creating videos for TikTok
Making video ads
Filming video testimonials
Creating static image posts for their Instagram feed
Content creation is ideal for creatives who like producing posts, videos, and images, and know their way around social media well.
Pay Potential: According to Indeed, the average pay is $22.57/hour for a content creator.
16. Video Editor
Video editing requires attention to detail, creativity, and software savvy. You'll be using editing software to edit videos for your clients.
These can include:
YouTube videos
Instagram or TikTok videos
Videos shot for website publication, etc.
You'll need to polish the video to make it into a professional film.
This doesn't necessarily require a lot of experience to do, you just need the know-how and understanding for using video editing software, which will do most of the work for you. If you can teach yourself to be a pro at the software, then you'll be set.
As there continues to be a shift in media toward more video content, this job will become even more in-demand in the future.
Pay Potential: Video editors make an average hourly wage of $22.58/hour.
Check out our list of video editing company name ideas for naming suggestions for your new venture.
17. Amazon FBA Seller
Amazon sellers are individuals and businesses that sell to the public on the Amazon platform. Whether you go for Amazon dropshipping or selling on Amazon FBA, there's room to make a lot of money in this online job.
You can choose to sell products in a niche like camping or gardening, or you can sell a variety of different goods.
Click the button below to read how Spencer Haws, the founder of Niche Pursuits, grew his Amazon FBA business to $4,399 in 30 days.
Amazon FBA in 30 Days
Pay Potential: The pay is variable based on the profits of each item you sell. New sellers can make up to thousands per month, as you can see from the above article.
18. Online Tutor
Online tutors are knowledgeable in one or more subjects and they make money helping students learn that subject. This is a good online job to supplement your income or you can take it full-time.
You can work for an online tutoring company, work a tutoring freelance job, or run your own tutoring business.
Some sites to check out for this include:
Pay Potential: You can earn an average of $23.28 per hour as a tutor.
19. eBook Publisher
eBook publishers are authors that write and self-publish their eBooks. If you have an audience online or you know how to attract an audience, this could be a very lucrative online job to get into.
For writers that can publish one or more books, working as an eBook publisher might just be the dream job you were looking for.
eBooks are good for passive income as well. They can help you make money in your sleep.
Pay Potential: Top earners make up to $127,500 per year as an eBook writer. The average pay is around $72,600/year.
20. Course Creator
Course creators make money building and selling online courses. You can build a course on virtually any topic you want, like:
Watercolor painting
Basket weaving
Hand-knitting
Digital marketing
Pick a niche, find your target audience, create your online course, and then sell it.
Pay Potential: Earning up to 7 figures like Jessica Larew of TheCourseCreatorsLounge is not out of reach. The amount you make from course creation depends on:
Your audience
The price of your course
Your marketing efforts
Online education is a billion dollar industry and growing every year. This is a good online job to do on the side to start, with the potential of turning full-time with a large enough audience!
The income you make from course creation is an excellent form of passive income, too.
21. YouTube Creator
YouTube creators make money creating video content on the YouTube platform. They can make money from YouTube ads, affiliate marketing, brand deals, and selling their own products and services.
Eric Worral makes $40,000/month from YouTube affiliate marketing
Sarah Lavender earns between $1,000 to $6,000 per month
Charlie Chang makes between $20,000 to $30,000+ per month
Pay Potential: The length of time it takes to earn money on YouTube varies from creator to creator. Making money on the platform is possible, but how much you make and how quickly you can start earning can vary.
22. Translation
Translation is perfect for people who know 2 or more languages. You'll make money translating one language into another language. The hardest part about this job is knowing a second (or more) language(s) so if you have this ability, you'll be set.
Pay Potential: The average salary of a translator is just over $52,700 per year.
23. Voice Actor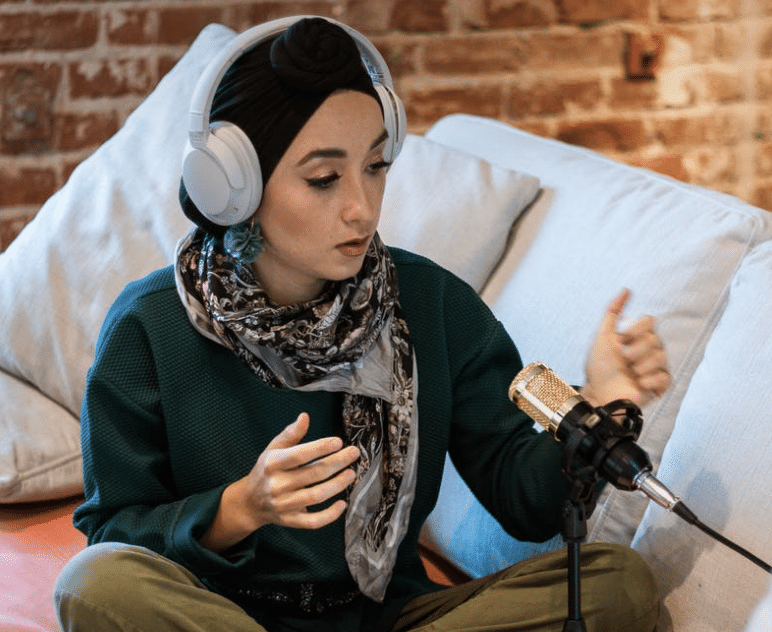 Voice actors make money doing voiceover work for publishers (find lots of options on these voice-over websites). This could be for audiobooks, movies, etc. To work in this field you should have:
A clear speaking voice
The ability to change your tone and mood while speaking, improvise, and imitate
There's a lot more skill to this job than you might think. It can take real work to master, but the good news is, literally anybody can do it, with some practice.
Pay Potential: The average income for a voice actor is around $76,000 per year.
24. Customer Service Representative
If you're helpful and you like working with people and providing service, working as a customer service representative might be a good fit for you.
Customer service representatives help customers with their inquiries or issues. This can include:
Processing payments
Answering questions or inquiries
Performing research on a request
Servicing
There are many online customer service jobs hiring and some are very well-paying.
Pay Potential: The average pay is $17.05 per hour for a customer service representative.
25. Data Entry Specialist
A data entry specialist is someone who makes money by entering data for their client. This could include:
Adding data to a spreadsheet
Filing and organizing data into a software program
Maintaining a database
If you're a fast typist and know how to use basic computer programs for word processing, spreadsheets, and databases, then this job would be ideal.
Pay Potential: The average pay working in data entry is $17.89 per hour.
26. Affiliate Marketer
Affiliate marketers make money referring products to people. They earn a commission on their successful referral.
For example, you could refer Instacart grocery delivery to your audience on social media through Instacart's affiliate program that pays $10 per signup. For each person who signs up to join using your affiliate link, you get $10. If 100 people sign up this month, you earned $1,000.
That's how affiliate marketing works.
You can refer multiple products in your niche or varying niches and build your way up to a full-time salary with this.
There are many ways you can make money with affiliate marketing:
Reddit affiliate marketing
Instagram affiliate marketing
YouTube affiliate marketing
And, if you're looking for passive income opportunities, affiliate marketing fits the bill!
Pay Potential: The average pay for an affiliate marketer is an astounding $154,700 per year, according to Indeed.
27. Travel Agent
Travel agents help their customers book travel packages. They can sell flight packages, transportation, and entertainment to people or groups that are planning a trip.
If you like sales or you enjoy working with people and performing research to find the right travel package, working as a travel agent might be the online job you want to pursue.
Pay potential: The average pay is $21.18/hour for a travel agent.
28. Podcaster
Podcasters are creators that educate and entertain over digital radio. You can create a podcast show on virtually any topic you want:
True crime
Pinterest marketing
Side hustles
Traveling on a budget
Couponing
The sky's the limit here.
You make money from podcasting through:
Affiliate marketing: Sharing affiliate products and linking to them in your show notes is a way to make money from your podcast show (and some of the best marketing podcasts do this really well).
Sponsors: Bringing on sponsors to pay for an ad spot is a smart way to monetize your show.
Selling products and services: You can sell your own products and services to your audience.
Pay Potential: The median pay for a podcaster is $30 to $44 per hour.
29. Etsy Store Owner
Etsy is a handmade marketplace. Sellers on the platform are creatives that sell their handmade work on the platform. There are many categories sellers can sell in, like:
Jewelry and accessories
Home
Clothing and shoes
This job is ideal for creatives that can hand-make goods for resale like knitted blankets, jewelry, digital art, online templates, etc.
Check Out Etsy
Pay Potential: The average salary of an Etsy seller is $44,380.
30. Amazon Arbitrage
Reselling on Amazon with retail arbitrage is a path that many sellers take.
This is about sourcing goods at a low price and then reselling those items at a higher price, keeping the difference as your profit.
For example, you could find a slow cooker at Walmart on sale for $20 and resell it on Amazon at the retail price of $60, pocketing the difference as your profit (before fees). That's how retail arbitrage works.
Pay Potential: The amount you earn varies on how many products you sell and the your profit from each product. The profit potential is wide, varying from $100 to $50,000 per month.
Check out our article comparing two retail arbitrage tools that can help you succeed, Tactical Arbitrage vs Oaxray.
31. Business Coach
A business coach helps the business owner run their business so they can meet their goals:
Help add clarity to their business vision
Measure benchmarks and reporting
Suggest and execute growth strategies
Pay Potential: A business coach can earn an average of just over $81,000 per year with top coaches like Donni Wiggins reportedly earning up to 7 figures per year.
32. Consultant
A consultant is an expert in a field like business, finance, operations, etc (we have an in-depth guide on how to start a consulting business that covers it all). They work with clients to help them improve in one or more areas, based on their expertise.
For example, a struggling business that's losing money might hire a business consultant to help turn the business around. The consultant will identify holes in the business that need to be filled.
They are looking to help their client improve so they can meet their goals and grow.
You don't need to be a seasoned or retired professional to consult. Anybody can do it.
If you've grown your YouTube account to 100K followers in a year, you could be a YouTube consultant. Or, if you're really good at growing eCommerce businesses, you can be an eCommerce consultant.
This is a perfect pick from our roundup of real online jobs for experts who enjoy working with people.
Pay Potential: Consultants earn an average of $31/hour.
33. Online Business Manager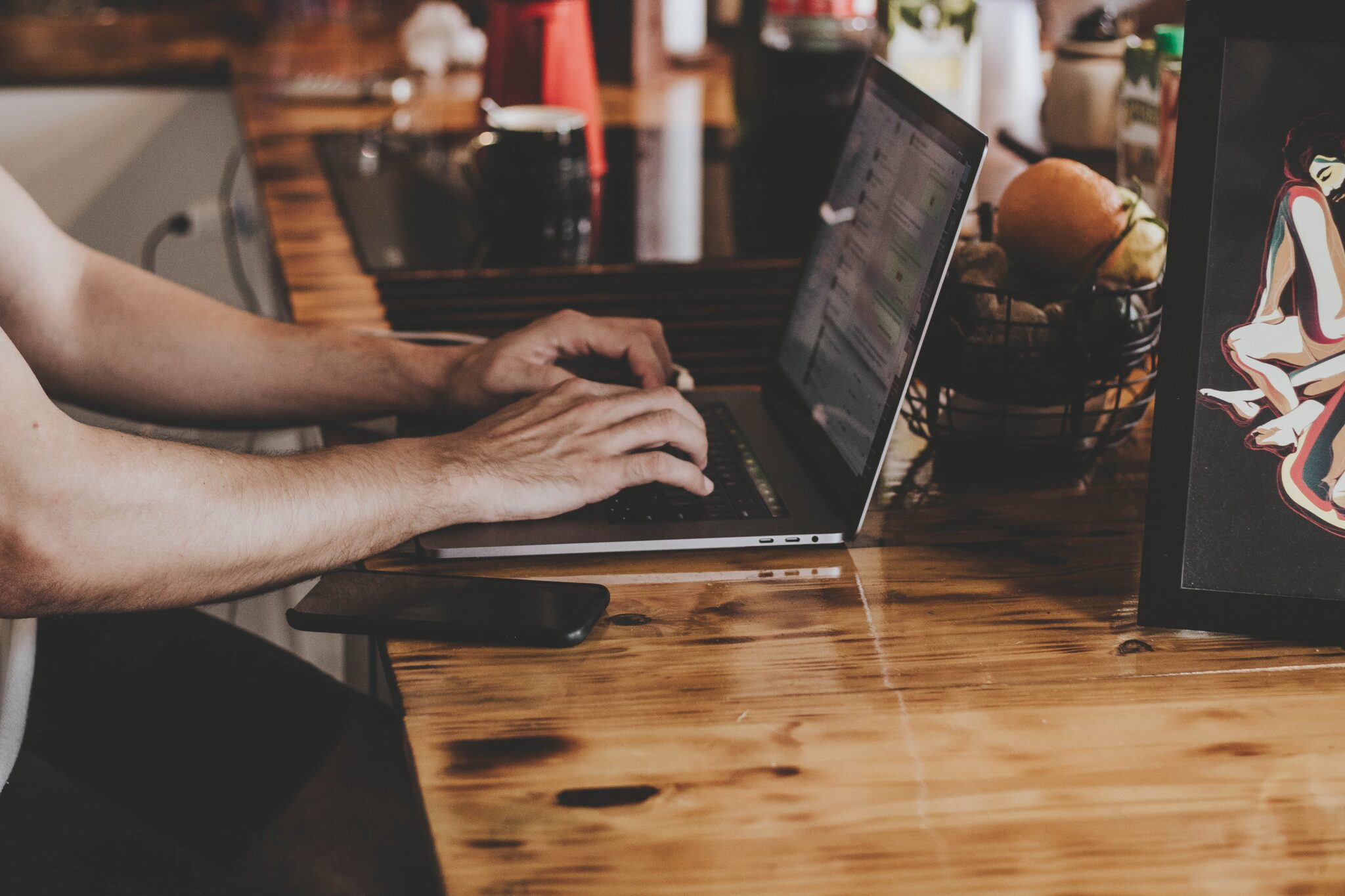 An online business manager (OBM) runs a business operation. There's the business owner and then the online business manager is right below them.
They might handle duties like:
Virtual support for projects and team members
Liaison between owner and team members
Measuring goals
Tracking key performance indicators
Reporting
They are kind of like a virtual assistant but with more power and responsibilities in the organization.
Pay Potential: OBMs make an average of $29/hour with top OBMs earning up to $55/hour.
What kind of jobs can I do online?
These 33 real online jobs are examples of jobs you can do online. Look at your skill set and interests to decide what path you'd like to take.
What are the best real online jobs right now?
The best real online jobs right now are service-based jobs because of:
Low startup costs
Flexible hours, in many cases
Unlimited pay potential
If you can monetize your skills, there's no cap on how much you can earn online.
You won't have to invest in the same resources as product-based businesses like inventory, a warehouse, or shipping supplies. Your overhead costs will be low and many service jobs have flexible hours. These are the best real online jobs to pursue today.
Real online jobs that are best for you
If you want to find a real online job to make money online, there are many options available. To find the right job for you, think about your skills, interests, and passions to choose the best job you'll enjoy.
One of the best parts about having an online job is the ability to work from home!
Whether you decide to work as a VA, run Facebook ads for businesses, or pursue web design or another online job, you'll be able to work from the comfort of home. And, this list is just the tip of the iceberg.
If you don't find a job that's a fit for you, you can always create your own and build your own business based on your expertise and talents.
Not to mention, you can pursue more than one of these real and often easy online jobs if you have an interest in more than one on the list. There's no limit on what you can do.
Which online job will you be doing?
Want to learn step-by-step how I built my Niche Site Empire up to a full-time income?
Yes! I Love to Learn
Learn How I Built My Niche Site Empire to a Full-time Income
How to Pick the Right Keywords at the START, and avoid the losers
How to Scale and Outsource 90% of the Work, Allowing Your Empire to GROW Without You
How to Build a Site That Gets REAL TRAFFIC FROM GOOGLE (every. single. day.)
Subscribe to the Niche Pursuits Newsletter delivered with value 3X per week