Jasper AI Review (Jarvis AI): Is It Still The Best AI Writing Assistant?
Welcome to our in-depth Jasper AI review (formerly known as Jarvis AI).
It's one of the leading artificial intelligence copywriting tools that helps you write blog articles (and basically anything else) at a fraction of the usual cost or time. It's primarily used for marketing copy (including blog articles), their homepage states that the tool is 'your AI writing assistant [that] makes it fast & easy to create content for your blog, social media posts, landing pages, web pages, and more.'
Like all AI content generators, fact-checking and monitoring the accuracy of content is necessary. But with its natural language processing (NLP), Jasper ai can write surprisingly good copy (check out Jasper AI vs Copy AI). But in this Jasper AI review, we found that when broken down paragraph by paragraph, the output is surprisingly good, especially compared to other AI copywriting options.
So, we decided to put it to the test with a full Jasper review.
Let's see how the AI copywriting technology holds up. In a post ChatGPT world, is the content any good? Can AI write blog posts and content that passes for human writers? Let's find out.
---
Jasper AI / Jarvis AI Review
Ease of Use -

100

Quality of Output -

90

Customer Service -

85

Price -

95
Summary
Jasper (Jarvis AI) helps writers speed up their work and allows you to create high quality content for all sorts of use-cases. It still requires a human editor but this is an exceptional tool to make good use of and speed up your output. Try Jasper Here for Free  
Pros
A great AI writer
Removes writer's block
Easy to use
Boss mode
Surfer SEO integration
Creates human-quality content for multiple uses fast
Cons
Requires a plagiarism checker just in case
Best used with close human assistance
What is Jasper.ai?
According to Linkedin, Jasper.ai was founded in 2020 and has 8 employees, primarily located in Austin, Texas.
For being such a young company, traction is looking pretty good. The Jasper team quietly raised a seed fund of $6 million for their AI copywriting tool from a few different investors such as Foundation Capital and Hack.vc.
The product was originally named Jarvis, but after the threat of a lawsuit by Disney due to the similarity to Tony Stark's AI assistant from the Marvel movie Iron Man, the company changed the name.
Who is Jarvis AI (Jasper) best for?
Jasper.ai is best for content writers of any sort, but particularly those creating long-form blog posts, social media posts, ad copy, and other marketing copy on a daily basis.
Creating custom recipes and templates are some of my favorite features of Jasper.ai.
You can create your own repeatable 'recipe' to use over and over again to generate ai content, and they also have general templates you can use if you just need to write content quick.
In fact, with Jasper ai templates and recipes, it comes close to generating a long-form blog post almost completely with AI.
Jasper ai app focuses primarily on a few different types of services:
Create blog posts that can rank for SEO - Generate educational blog articles and meta descriptions that are keyword-rich and plagiarism-free
Finish your first draft 2-5X faster - Speed up your content pipeline by writing 80% by Jasper and 20% edited by humans
Boost ad conversions with better copy - Easily write and test more Facebook or Google Ads variations to increase sales and improve ROAS
Quickly write social media posts, Facebook group posts, comments, and more
Overcome writer's block during content creation and leverage ideas from a robot - Stuck staring at a blank page? Relax and let Jasper write creative copy for you
Compared to all the other tools on the market, Jasper feels like it has momentum (check out Jasper vs Rytr - another popular AI tool). They are releasing a lot of new features helpful for generating content faster.
There is a lot of activity, and the Jasper team is truly dedicated to growing content.ai, not just Facebook or Google ads copy, but to create long form content as well, and even AI script writing for YouTube videos and other needs.
And they also offer Jasper art - an AI image generator.
This extends the use-cases even further and ensures that the limits of the tool are left to your own imagination.
How To Use Jasper ai
It is very easy to get started and unlike a lot of AI software, there isn't much of a learning curve.
Jasper AI offers the ability to scale for enterprises as well with unlimited project folders. Not only that, but their pricing is fair at $29/month or $24/month when paying annually.
They also have a lot of well-produced tutorials that can take you step-by-step through creating each type of copy that you need in the Jasper AI bootcamp. Jasper AI support team are available to help with any questions you may have while using the platform.
Here's a look at the inside of the Jasper ai tool and how to use a few of the features.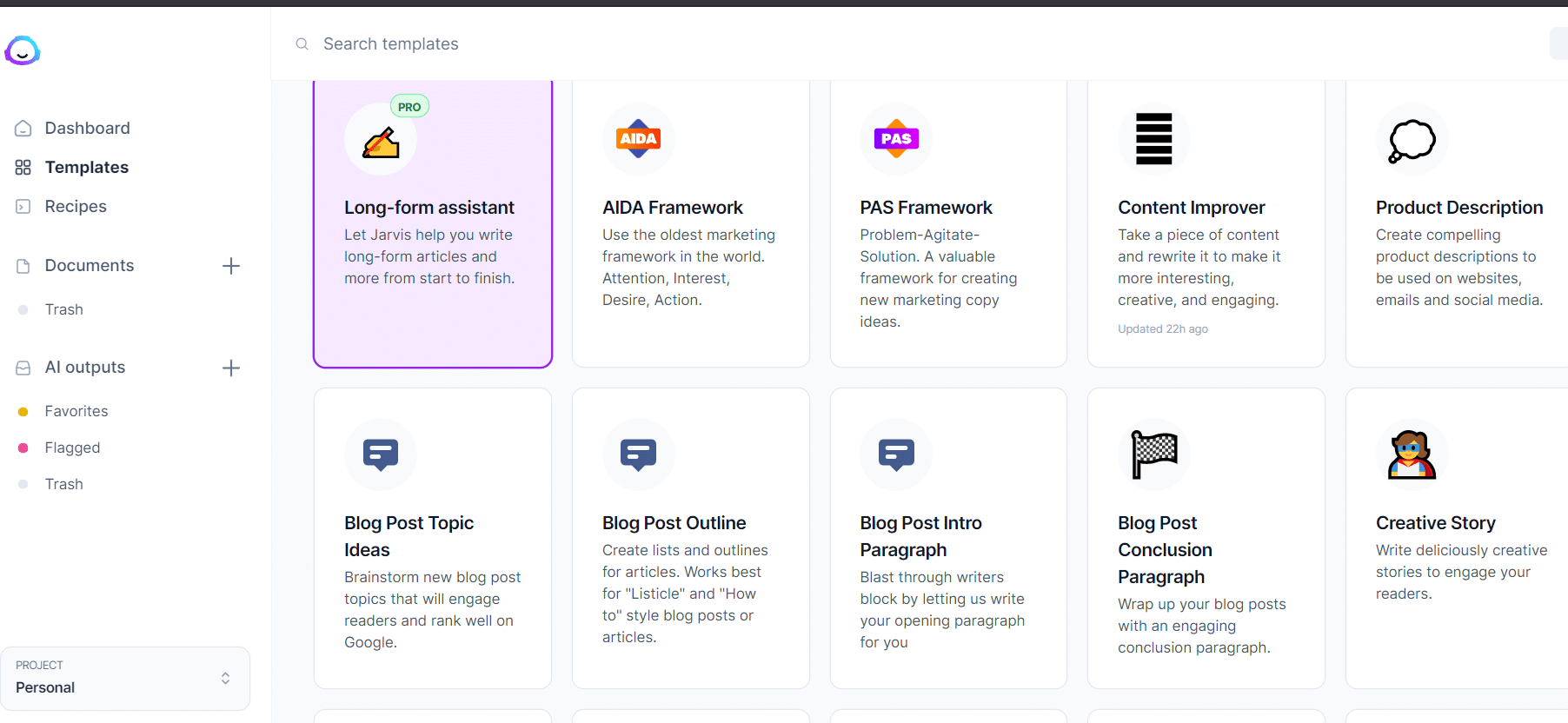 The first feature I tried was their template for "Explain It To a Child."
My goal was to take a rather complicated scholarly article and have it tell me what it says like an 8th grader. To start, I just used a basic template.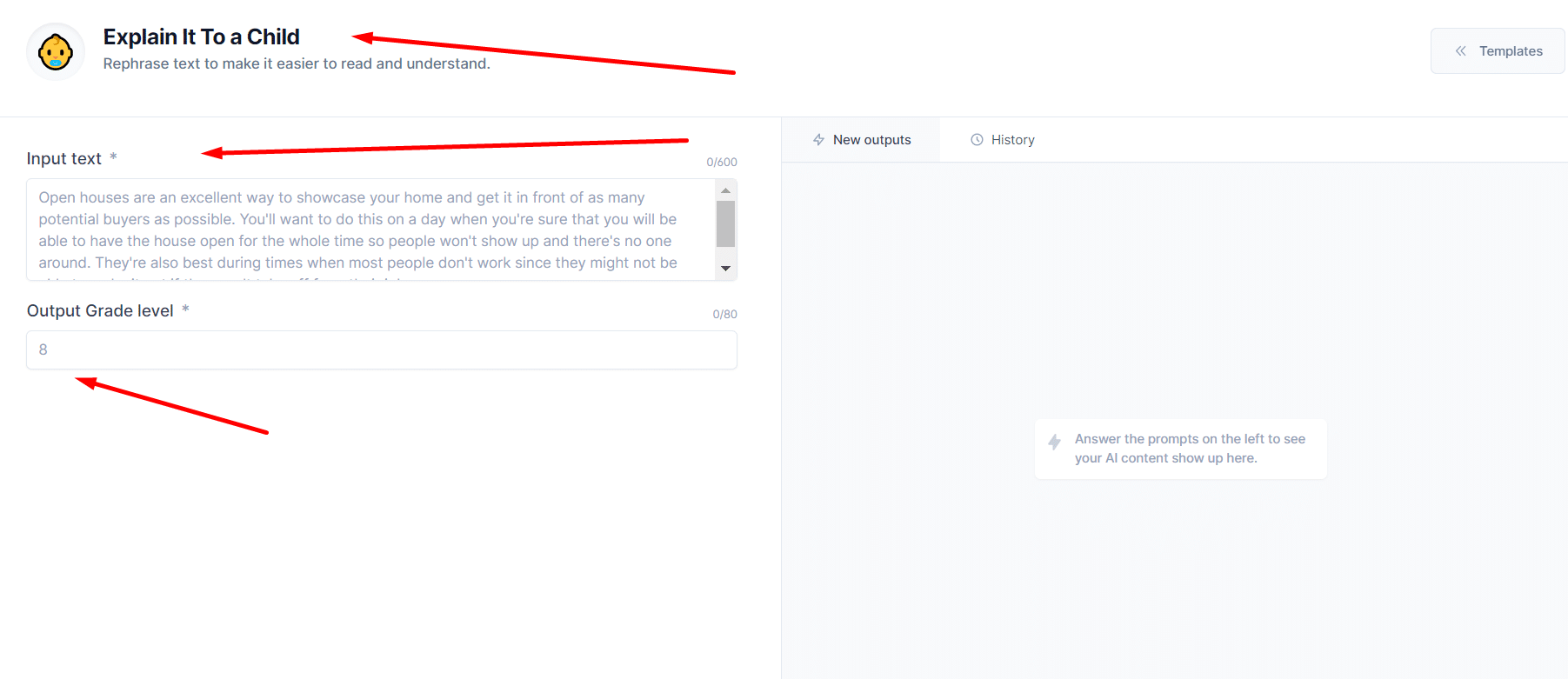 I copied the text from a scholarly journal about "Memorandum on Design Oriented Information Systems Research." The original context was boring and very difficult to read.
Here are the results that Jarvis ai Review Generated
The results were not bad. Still a bit difficult to read, but a vast improvement.
The biggest issue is it only allows you to put 600 characters in to be rewritten as an 8th grader. This limits you to just a paragraph or two at a time. But it's easy to see why it's one of the best ai essay writers around.
Next, I tested out the 'Creating a full long-form blog post with long-form assistant' feature.
To start you have the option of starting from scratch using the Jasper commands, or you can use a guide that will take a post from start to finish.
I choose to use the guide for the first time.
It takes you through a series of questions next, such as creating a title, keywords, and your first blog post intro paragraph. It provides suggestions to make this easy.
Initially, I was pretty impressed with the suggestions for the titles and intro paragraph.
Now getting to the blog posts. As I was running through the blog post outline template, I was thinking that maybe 'Boss Mode' would provide some amazing ai copywriting and generate ai content on its own, but like all AI writers, it takes a little work.
After spending some time learning the commands, I could see how Jasper could really speed up your content writing initiatives. You just have to guide Jasper to give you what you want. Even with Boss Mode, it's not a 1 click solution. However Boss Mode certainly is much faster and more cost effective than hiring a team of writers.
Jasper/Jarvis AI Review Grammar and Spelling
A lot of effort has gone into improving machine learning algorithms to produce more natural-looking content generation. It's not perfect yet, but artificial intelligence copywriting tools have become a lot better in recent years.
Grammarly is great for recognizing certain grammatical mistakes in your writing and flagging them for further consideration.
To keep consistent with some of our other AI tests, I created about 300 words to run through Grammarly. The content scored an 87, about average compared to our other tests.
Grammarly itself isn't the best judge of content quality, but if you're familiar with the tool then you'll know this generally means the content is acceptable. It may just need a few changes to put it into your voice or to adapt it to your preferred style of writing.
Plagiarism
Plagiarism checkers are usually used when using one of these tools.
When it comes to plagiarism with the AI copy generated by Jasper ai, Grammarly detected 20% plagiarism.
This seems a bit high, especially if you're used to checking longer blog posts for plagiarism. I find these usually come back with a 1 or 2% plagiarism rate (which is usually from totally unrelated content).
Accuracy
When it comes to AI-generated text, accuracy and truthfulness can be big issues.
For example, if you are writing a blog about survival knives, but the content comes back with kitchen knives, the reader is bound to be confused. Content accuracy is probably one of the biggest complaints I hear when it comes to AI-generated content.
Here's an example in this next screenshot.
To test how accurate Jasper is, I asked the question, 'Can humans eat Poison Ivy'.
According to ScienceDaily.com, "If poison ivy is eaten, the digestive tract and airways will be affected, in some cases causing death." My common sense also tells me this is not a good idea.
According to Jasper, it's no big deal to eat poison ivy (I guess if you are a robot, it probably is ok?).
Key Features
Jasper.ai also has a handful of other key features and benefits to help you create original content:
SEO integration to write SEO optimized blog posts to rank for valuable keywords in search engines with their Surfer SEO partnership (Read our Surfer SEO Review)
Integration with Grammarly for all of your editing needs
The tool can write and translate content in 26 languages
Create Quora or Review responses
Get blog post topic ideas, meta descriptions, email subject lines, product descriptions, and other helpful content in seconds
Create high quality content for different formats, including social media, video scripts, video titles, sales emails, and more
Content improver - take existing content and rewrite it to make it more interesting, creative, and engaging with different copy variations
Jasper.ai (Jarvis AI) Review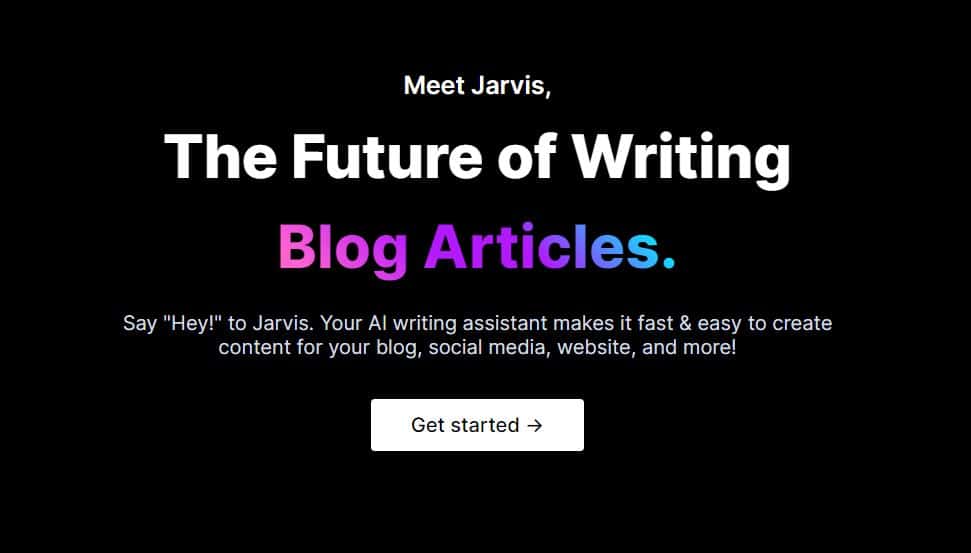 All-in-all my first impressions and experience with Jasper.ai are that it can be a useful and helpful tool for the right person.
As I mentioned previously, the tool is easy to get started with, yet has the ability to scale for enterprises as well.
If I was creating long form content full time, this tool could really help with putting pen to paper and getting started writing. But since accuracy isn't all that great, it doesn't really eliminate any research you would need to do to create an accurate blog post.
The truthfulness and accuracy will need to be checked with certain topics - especially those relating to the health and well-being of people and animals. However, for the most part, it's OK.
Overall, I love the direction Jasper is headed. As with all AI tools, it's not "automatic" but has the potential for content writers to really speed up their daily tasks.
Used in tandem with content improvement tools and the likes of Grammarly, I wouldn't rule it out. Try the Starter Package to test it out for yourself.
Pro tip: Be sure to join the Jasper AI facebook group for lots of cool sharing among users!
Jasper.ai Pricing
Jasper ai pricing has several options. Their Starter plan is $29/month or $24/month when paying annually. And their Pro plan is just $109/month (very cheap when compared to using multiple human writers to create new content).
Boss mode is the most talked-about package that the team at Jasper AI offer. Boss Mode takes your content creation output to the next level, mostly with good results.
While you can get started with Jasper AI software at $29/month in their basic package. If you want to create longer content, such as full blog posts, you'll need to go with the Jasper Boss Mode package, which runs $119/month.
Do you want to try Jasper.ai out for yourself?
Jasper.ai has a Starter Package for $29/month. You can test it out as well!
Try Jasper.ai HERE
Jasper Art
AI art is an increasingly sophisticated tool for people to play around with.
Whereas before, site owners may be confined to stock images, or taking original photos for their sites (such as following the excellent Website Photography Made Easy course), now they can create wholly original images with AI.
Jasper AI is super easy to use. Here's a quick video to summarize:
This is an awesome, relatively new tool feature and adds even more value to an already excellent offer.
But Jasper Art is an optional additional cost of $20 per month.
You can try it for free to see if it's right for you by simply following this link.
Jasper.ai Alternatives
If you don't think Jasper ai is right for you, there are plenty of AI copywriting software alternatives available.
Other AI ad copy and AI copywriting tools creating amazing content that are worth checking out include:
All of these AI writing tools are priced relatively closely with similar features (although most don't offer a feature like Jasper art), but do mostly have free trials.
We're just beginning to see what these AI-content tools can do, and I expect them to get a lot better in the near future. We hope you found this Jasper AI review helpful.
Who knows where this will take online business and blogging? But even with Boss Mode, I don't expect AI to create content that will put content writers and content agencies out of a job anytime soon!
Want to learn step-by-step how I built my Niche Site Empire up to a full-time income?
Yes! I Love to Learn
Learn How I Built My Niche Site Empire to a Full-time Income
How to Pick the Right Keywords at the START, and avoid the losers
How to Scale and Outsource 90% of the Work, Allowing Your Empire to GROW Without You
How to Build a Site That Gets REAL TRAFFIC FROM GOOGLE (every. single. day.)
Subscribe to the Niche Pursuits Newsletter delivered with value 3X per week