35 Unique Things To Sell On Etsy And Why Now is a Great Time to Start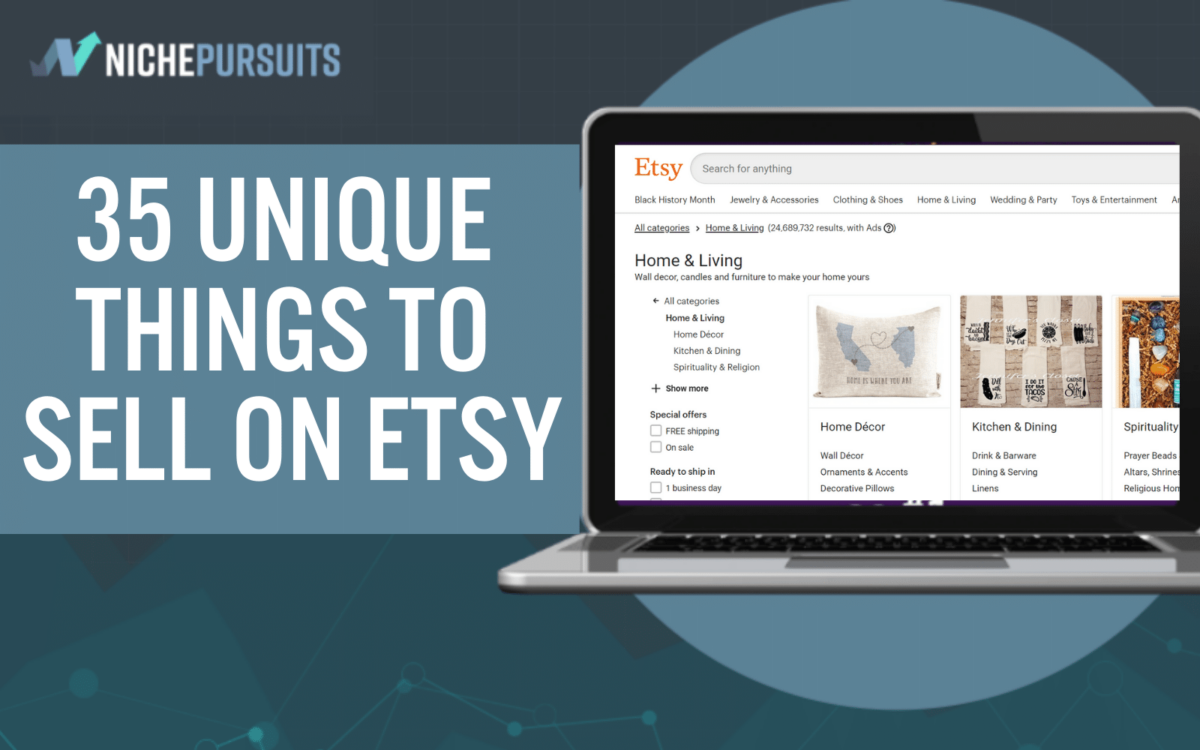 When you buy something through one of the links on our site, we may earn an affiliate commission.
Etsy is a massive online marketplace with plenty of room for you to start selling your handmade or digital products.
If you have always wanted to start an online store, even if you are not sure yet what to sell, Etsy is one of the best ways to get going.
My focus here is to give you some quality, actionable ideas for what to sell on Etsy, but first, let me quickly tell you why you should sell on Etsy!
Why You Should Start An Etsy Store
Is starting an Etsy store the best option for you? Or should you use an Etsy alternative like Amazon Handmade, or as many have done, start your own website using Shopify, WooCommerce, or another e-commerce platform?
It depends a bit on what you are hoping to sell, but with Etsy, there are some serious benefits.
Firstly, there isn't the need to spend days or weeks building out a website, then months sourcing traffic, and finally, years trying to establish yourself – and besides, you can do this later, or alongside doing Etsy, if it makes sense.
Rather than fighting to bring people to your site, go to where there are already shopping!
There are more than 50 million registered users on the Etsy marketplace, and the site's average daily traffic numbers are huge. In fact, according to Ahrefs, it is currently the 24th most trafficked site in the US, with over 54 million monthly visits.
When I started an Etsy store in 2021, the first organic sale literally came within a few days after listing only 3 digital products. This was without paying for advertising or without any other marketing on my part. Pretty incredible!
A sale within a week on a brand-new website would be much harder to come by.
Become An Etsy Shop Owner
If you know you want to start an Etsy Shop, but you don't have a clear idea of what to sell, then that's what we're about to dive into.
It's easy to name general categories of products to sell like 'vintage items', 'craft supplies', or 'jewelry supplies', which are all popular categories on Etsy, but that doesn't really help you much.
We want to be a bit more specific in this 'things to sell on Etsy' list.
But before we get into the list, there is a final distinction we should make and a choice that you will need to make: should I sell digital or physical products?
Digital Product Pros and Cons
Digital products are great because you only need to create the product once and it is then available for download a million-plus times. Each time an order comes in, you do not need to create the product, nor do you need to hold inventory, it's automatically sent to the buyer!
Here are more of the pros and cons of selling digital products:
Pros
Create product once
Higher profit margins
Never run out of stock
Instant delivery without cost
Easy automatic relisting on Etsy
Sell to anyone anywhere around the world
You only need your computer to create products
No problems relating to shipping times, damage, or losses
Cons
Can be a lower perceived value
Not everyone is looking for digital products on Etsy
Fewer barriers to entry can make the space more competitive
May require back and forth with the customer if there are problems opening files, etc
Physical Product Pros and Cons
Physical products are, of course, tangible items that will be shipped to the customer.
These products either need to be purchased from a third party and on-sold, drop-shipped (which is a thing on Etsy), or, as is most common, made by the seller and shipped to the customer.
Here are the major pros and cons of selling physical products:
Pros
Greater perceived value
Easier to explain features, benefits, and quality to customers
More barriers to entry may mean less competition
Can be easier to differentiate your shop and brand
More difficult for the competition to copy handmade physical goods
Cons
Greater initial startup capital or equipment required
The extra cost of shipping and handling
Must physically create (or have in stock) each order
Selling physical products is more time consuming
More difficult to take holidays and breaks, especially during peak seasons
Whether you sell digital or physical products in your Etsy store is really going to depend on your gifts and abilities, your start-up capital, and a range of other factors.
Consider what you are already good at. Are you better at designing and creating on your computer, or working with your hands to bring something to fruition?
While you think about that, here is our list of 35 things to sell on Etsy.
35 Things To Sell On Etsy
We will break this list up into digital products and physical products. That way if you are leaning in a particular direction you can focus on those ideas!
Digital Products To Sell On Etsy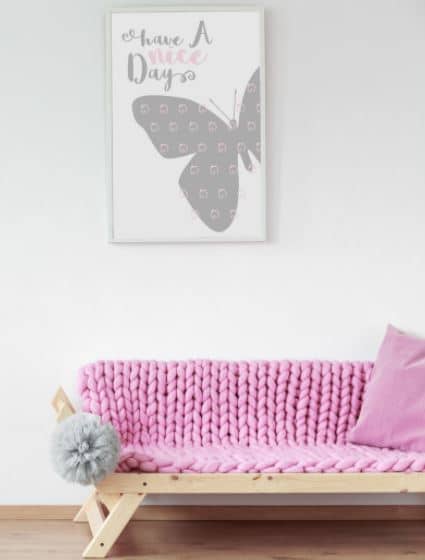 Prints – Many Etsy shoppers are after custom prints. Once you create a design, a 'count to 10' wall poster, for example, you can make it available in a range of file sizes for your customer to print off, and then they can choose their preferred print size.
Printable Activity Worksheets – It is extremely easy to get started creating printables with a program like Canva. These activity sheets for kids are very popular and are usually targeted at a specific age group: pre-k, kindergarten, grade 1, etc.
Workbooks – Workbooks are another printable product, but they are much more comprehensive than simple activity sheets. They can be teaching children how to read and write, learn another language, or a multitude of skills.
Digital Planners – Create year, life, or diet planners for use with an iPad or other devices. Include goals pages, habit trackers, finance sheets, and a range of other features to add extra value to your customer.
Clipart – Clipart and other graphic design products sell very well on Etsy. While feminine watercolor art tends to sell best, you will find a bit of everything on the platform!
SVG and DXF Files – These types of digital files are used in popular cutting machine crafts and business. They can be extremely basic designs, like a love heart for example, or much more complex, such as an intricate mandala design. Many of these Etsy SVG listings are simply a word or phrase in a pretty handwritten font. Too easy!
Embroidery Files – Similar to SVGs, embroidery patterns for use with embroidery machines are also selling very well.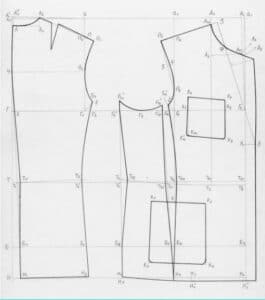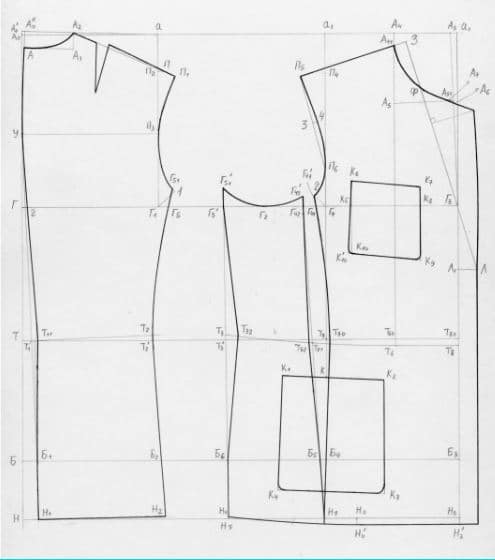 Knitting and Sewing Patterns – Rather than selling finished physical knitted or sewn products, save yourself some time and effort and simply create the patterns for download. Instead of having to handmake each product from scratch, you can sell the digital download repeatedly!
Sheet music – For all those who are skilled enough to write music, why not open an Etsy shop and sell your works of art? People are not only looking for sheet music for the piano, but for many other instruments like the violin, cello, and flute as well.
Instructions – Guides, how-tos, and other manuals can be sold on Etsy. For example, plans on how to build a chicken hutch, dog kennel, or bongo drums! If you know how to do something well, and can write clear instructions, sell them on Etsy.
Excel Templates – If you're good with Excel or Google Sheets, you can sell templates for these programs on Etsy. They might be planning and budget templates, debt countdown sheets, or invoice templates. There are plenty of people who are ready to pay you to save them a bit of time and a number of headaches!
Physical Products To Sell On Etsy
Accessories for Machines or Appliances – There are many successful Etsy shops selling accessories for popular mainstream or niche products. For example, a decorative wrap for the Insta Pot, or a unique charging port for the Apple Watch.
Storage Solutions – Every mom and her daughter is into storage these days, and there is a large market for storage solutions on Etsy. These can be very niche storage products like a personalized wooden watch box, or something more generic like an essential oil shelf.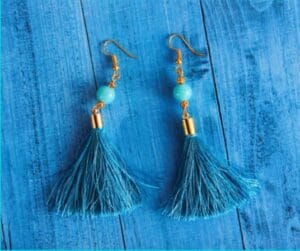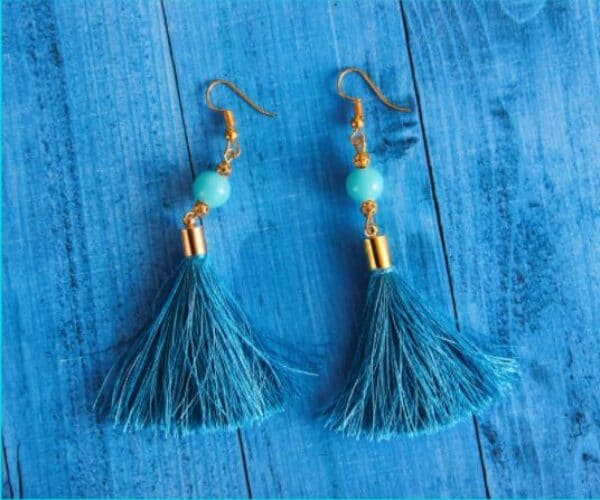 Earrings – Custom handmade earrings are one form of jewelry that does very well for Etsy shop owners. While making your own jewelry to sell on Etsy may sound intimidating, it's actually not as hard as you think!
T-Shirts – If you know how to design and produce your own t-shirts, the Etsy marketplace is a good place to sell them. It is a great way to jump on viral trends and get noticed. When the Bernie mittens image started trending in 2021 there were t-shirts with Bernie mittens designs for sale on Etsy the next day!
Custom Clothing – Besides t-shirts, there is a large range of other custom clothing options you could offer in an Etsy shop. Sweatshirts, tank tops, custom shoes, hats, caps, and so on.
Clothing Transfers – Heat transfers for clothing can be sold unapplied to garments for customers to apply themselves. There are many types of transfers you could offer in an Etsy store, including screen printed transfers, HTV transfers, or even heat applied embroidered patches.
Chocolate – Specialty and artisan chocolate has a happy home on Etsy. Especially the more cheeky varieties for hens nights and stag dos! Check out our list of chocolate business name ideas for naming inspiration.
Honey – One of the less known product categories on Etsy is honey. If you live in an area that has a variety of flowers that can create a more unusual and rare type of honey, then that's even better! For example, organic rose honey, forest flower honey, and varieties of raw honey do very well.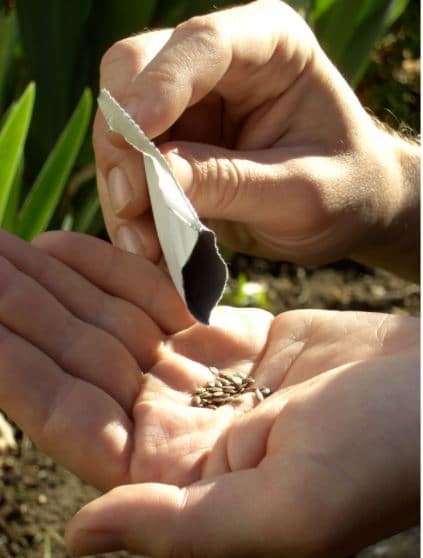 Seeds – You might not have realized it, but you can sell seeds on Etsy. If you have a garden with many plants going to seed, why not sell some? Especially if you do not use insecticides or pesticides, then these organic seeds are even better suited for this online marketplace.
Plants – Plants, especially house plants, are in huge demand this side of the Coronavirus Pandemic. Sell succulents and cacti, herbs, flower plants, or even fruit and vege plants on Etsy.
Rocks – Yes! You can sell rocks, minerals, and crystals on Etsy. If this is your passion then how fun would it be to make it your side-hustle?!
Candy – Homemade and handmade specialty candy are perfect to sell on Etsy. People buy it for gifts, for wedding favors, or just to gobble up themselves! Check out our list of candy company name ideas to get your new venture started.
Cases and Covers – Handmade covers and cases are easy to make if you have the skills. Etsy shoppers can't get enough of them! These can be for sewing machines, guitars, iPads, and everything else people like to protect.
Cards – Handmade cards can be sold in bulk or as singles. Giving shoppers the option to personalize their cards with the recipient's name or a custom message will certainly help with your Etsy sales.
Wedding Favors – Quality handmade wedding favors are another big market on Etsy. Whether it is personalized chocolate blocks, fancy soaps, or custom coasters, people are willing to spend a lot on the perfect wedding favors.
Soap – Fancy soap is the perfect product to sell on Etsy. It is a handmade item that is highly customizable. It can be molded into all sorts of shapes and sizes, making it easy to establish a particular brand style.
Candles – For those who are very crafty and creative, candles are another excellent product that can be sold in an Etsy shop. Like soap, candles are amazingly easy to customize with different shapes, colors, textures, and styles.
Stickers – Sell sheets of stickers on Etsy. All you need is a good printer, sticker paper, and a cutting machine, and you're in business! Print custom stickers to order or establish a range of popular designs that will appeal to many.
Car Decals – Along the same lines as stickers, car window decals are another top-selling product.
C
Crocheted Goods – Crocheted items of clothing, toys, or accessories are another great handmade item to sell on Etsy. There are the standard items like hats, scarves, and slippers, or less common products like Baby Yoda dolls, shawls, or dog sweaters. Check out our article on crochet business name ideas for naming inspiration for your new venture.
Custom Mugs – If you have, or are willing to get, a mug heat press you can make personalized mugs to sell on Etsy. Some customers like to choose exactly what they want on a mug while others are happy to choose from a stock selection.
Hand Knitted Goods – Knitted items like sweaters, hats, and blankets also have a customer base on the Etsy marketplace. Knitted newborn baby products seem to do especially well.
Baby Toys – Montessori toys for children are especially popular. These are handmade items made from natural materials like wood or cotton that seek to teach the child a certain skill.
Pottery – Finally, beautiful pottery is a great niche product category on Etsy. Vases, cups, plates, and other handmade homewares really stand out on this platform.
This list of things to sell on Etsy really shows what a wide variety of products can be sold on this online marketplace. There really is no end to what you can make with your hands or on your computer to sell on Etsy!
Your Etsy Shop
Once you have decided on what to sell, and have made some products to sell, it is time to set up your shop.
This should not be at all daunting, as Etsy makes it all very easy. However, you do need to have at least one product to list at the same time you open the shop, so keep that in mind.
If you already have an Etsy account, sign in and go to the Sell On Etsy page to open your very own store. If you do not have an account yet, simply register and then head to that page!
Because setting up a shop is so straightforward, and there are hundreds of YouTube videos for those needing a walkthrough, we will not cover that in any depth here. However, we will share a bit about the Etsy store fees and associated costs.
Etsy Listing Fees
There are 2 main Etsy listing fees that you will encounter each time you list an item and make a sale.
The listing fee – Each time you list a new item you will be charged US$0.20. This is not only charged for the first time you make a listing but every time the product is sold and then relisted.
However, if you hunt around a bit before opening your shop, you will easily find offers to get your first 20 or so listings free.
The transaction fee – This is charged every time you make a sale. Etsy will deduct 5% off the displayed listing price.
Then there are some other fees and costs that may or may not be charged, depending on the type of product you are selling.
Shipping – If your shop offers free shipping, the cost of this will be deducted from the displayed listing price. It is a good idea to offer free shipping, and to factor this cost into your pricing, as these listings gain priority in Etsy search.
If you do not offer free shipping, this charge will be added on top of the displayed price for your customer to pay at checkout.
Gift wrapping – Gift wrapping is a popular addition to Etsy orders, and this is charged to the customer separately at checkout.
Advertising – Running onsite ads on Etsy is a good way to start getting visitors to your listings. You simply set a daily budget of $1 or more, select the listing you want to run ads for, and Etsy does the rest. You can also opt-in for offsite ads in Google search, etc.
Taxes – Lastly, there is the matter of taxes and other government charges.  Thankfully, Etsy does all this automatically based on where you, the seller, are located, and where your customer wants the product shipped.
Etsy will add VAT if necessary, and it is not something sellers have to worry about!
Start Your Etsy Store Now!
Hopefully, this list of Etsy business ideas has shown you that there are many different things you can sell on this diverse online store and that you really can start making money on Etsy.
You don't have to be particularly crafty or hands-on to sell on Etsy, as is often thought. There are so many categories you can enter from food and worksheets, beauty products and jewelry, home and garden products, all the way to memorabilia and other collectibles.
Our advice is to start with something, get familiar with the platform, and build from there.
Want to learn step-by-step how I built my Niche Site Empire up to a full-time income?
Yes! I Love to Learn
Learn How I Built My Niche Site Empire to a Full-time Income
How to Pick the Right Keywords at the START, and avoid the losers
How to Scale and Outsource 90% of the Work, Allowing Your Empire to GROW Without You
How to Build a Site That Gets REAL TRAFFIC FROM GOOGLE (every. single. day.)
Subscribe to the Niche Pursuits Newsletter delivered with value 3X per week