63 Niche Website Ideas and Successful Site Examples to Inspire You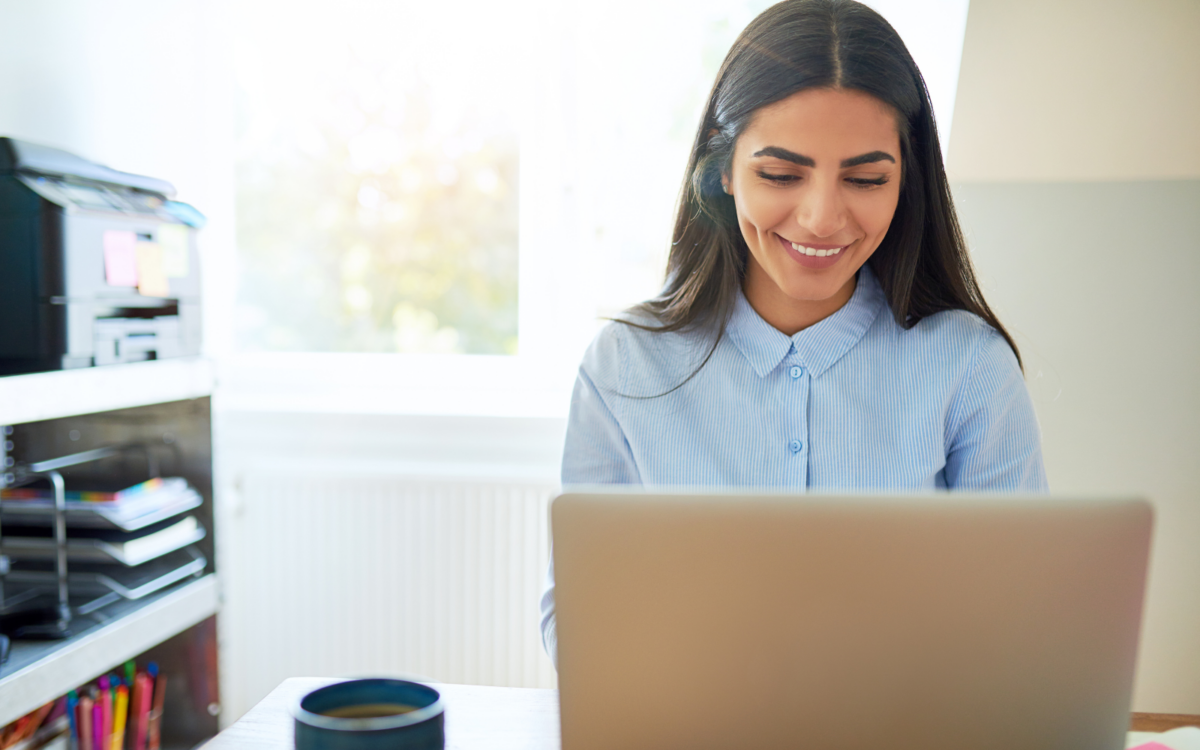 When you buy something through one of the links on our site, we may earn an affiliate commission.
Good niche website ideas are crucial for your success.
But knowing which niche site ideas are worth pursuing is not always obvious.
That's why I've created what I hope to be the most useful and comprehensive ultimate guide to niche site ideas available on the internet.
Below you will find tons of broad niche ideas, for both wider niche sites and sub-niches that you can also build a website on.
If you are new to building niche websites (or even if you are more experienced), you are probably also interested in seeing some specific examples of successful niche websites.
Don't worry it's all covered.
In the end, I hope this article helps you brainstorm lots of different niche ideas to get your business idea off the ground!
Niche Website Ideas
What I've done is to try to list out evergreen niche site ideas for both authority sites (broader niche ideas) and smaller niche sites (sometimes called a micro niche site).
An example of a broad niche idea would be camping. You could build a massive site on camping with thousands of articles.
You could also choose to start by narrowing camping down to a much smaller sub-niche idea. Like starting a successful niche website that only covers hiking trails in Arizona or Tents on a brandable URL you could later expand into the wider niche if you wanted to.
Sometimes, the advantage of building a more targeted micro-niche site is that you can cover a topic much more in-depth and send lots of authority signals to Google to help you rank.
So, if all you write about is tents, you will likely have more topical authority for that particular subject than if you were writing more broadly about general "camping" topics. And you could potentially outrank much bigger sites.
But alas there are tons of topics for you to build a niche website around.
And just because a topic isn't on here now doesn't necessarily mean it isn't a good blog niche idea. These are just some of the best niche blog ideas out there right now!
Arts & Crafts Niche Site Ideas
There are an amazing array of arts and crafts out there. This is a category of niches that has everything you want: passionate individuals, tons of products, and topics that are blog, social media, and YouTube friendly.
Beading & Jewelry Making
Beading is one of the first hobbies many lifelong hobbyists start with. Creating beaded trinkets and jewelry is a hobby that can easily become a lifetime practice.
This is a great blogging niche. A simple crafting practice that is wildly popular with hobbyists of all ages, can be done anywhere and can lead to a great side hustle.
In other words, there's nothing not to like about the opportunities in this niche.
Target Audience: Hobbyists or artistic individuals looking for a low pressure side hustle or hobby-related income stream.
Potential Challenges: If you're going the pure Amazon affiliate network route there are many products, but many are going to be low cost/low commission unless you go specialty.
Special Opportunities: Aside from being very video & social media friendly, you can sell materials as an affiliate, create video courses, build a YouTube channel, and even sell your own products, creating multiple income streams.
Cross Stitching & Knitting
An incredibly popular hobby that has really grown over the past two decades, there's a lot here to love as a niche blogging idea.
If you're going to dive into the cross stitching and knitting niche with a new niche site, you need actual experience. There's enough "in language" that you need to be able to speak in knitting and cross-stitching terms.
Target Audience: Mostly females, but wide age range.
Potential Challenges: Really is a niche where first hand knowledge will trump even the deepest online research.
Special Opportunities: Creative designs have potential to explode on Pinterest & Instagram.
Craft Organization and Storage
Even before the lockdown crafts have been exploding in popularity. That can take up a lot of space. Something many of us don't have.
Look at all the dozens of terms exploding on Google trends revolving around organization and smart space use from Marie Kondo to tiny homes.
Add in the explosion of new hobbyists with limited space and this is an evergreen niche that will be able to keep on giving.
Target Audience: Crafters, hobbyists, DIY enthusiasts.
Potential Challenges: While display ads make sense, finding the next level of monetization will take some creativity.
Special Opportunities: DIY blog posts and YouTube videos on building shelves, gaming cabinets, book shelves, or other projects could find big audiences across multiple niches. Lots of opportunity here!
Scrapbooking
Scrapbooking is a search engine term that doesn't see huge surges of demand, but it's been a high traffic term since the 1990's. This is a great niche site idea that's evergreen, appeals to a lot of people, and has remarkable staying power.
Target Audience: Families with children, people interested in genealogy, and a wide already-existing scrapbooking community.
Potential Challenges: There aren't a lot of high cost or high ticket items in this hobby so you need massive traffic to make up the difference.
Special Opportunities: This is a niche unusually open to creativity and is ripe for new ideas, designs, or takes on a traditional hobby.
Sewing
Go from crochet needles and yarn to sewing machines and thread. Otherwise just about everything that applies to the cross stitching niche applies here.
Target Audience: Generally women (mothers) though there is a small but devoted DIY community also re-learning useful "old school" skills like sewing.
Potential Challenges: If you're new to this niche, there's a lot to learn and that can be intimidating.
Special Opportunities: $175 for a beginner sewing machine is a very reasonable price. Good starting point for affiliate commissions.
Check out our list of sewing business name ideas for naming inspiration for your crafty niche site.
Beauty Niche Site Ideas
Beauty is a self-care niche that is always going to have opportunities. Who doesn't like looking their best?
This involves a wide array of different products and treatments, making it a potentially lucrative niche site category.
Hair Care
There are all kinds of directions to go in this niche. Coloring, styling, hair health, maintaining popular styles, home hair care tools - there's no shortage of options here (and check out our list of hair business name ideas for ideas for domain names)!
Don't forget hair care includes beards and moustaches, as well!
Target Audience: Very large mainstream audience who cares about their appearance.
Potential Challenges: Driving traffic will be crucial as high end purchases are rare and advanced monetization methods limited.
Special Opportunities: Very product heavy niche with room to grow a video channel for knowledgeable practitioners.
Makeup
Makeup isn't easy. The sheer numbers of searches asking for tips, tutorials, or advice for every type of makeup imaginable is stunning.
For someone who spends a lot of time with makeup and knows their stuff, this is an incredibly potentially profitable niche that has no lack of blog post topics.
That's even before you get creative.
Target Audience: Female audience in general, many other groups focused on specialized makeup.
Potential Challenges: Even with a lot of opportunity, there's a lot of competition in this niche, too.
Special Opportunities: Can you create your own brand for Amazon FBA purposes? Have experience in any type of specialty makeup to create an info or video product? There's tons of space for some creative monetization options here.
Nails
There's a surprising amount you can do with nails. You can recommend a wide array of nail care products.
If you want to focus on aesthetics there's acrylic nails, nail polish, nail brushes, and other cosmetic tools.
There aren't many beauty niches that still have plenty of room, but nails is one that has potential.
Target Audience: Generally females, but you'd be surprised how many men can't find good toe nail clippers.
Potential Challenges: Not a lot of expensive items to affiliate, is a niche you need to be really passionate about to write enough content.
Special Opportunities: YouTube tutorials of cool, unique, and beautiful nail designs could gain a massive following if done correctly.
Skin Care
Having nice skin is harder than it looks. Whether it's moisturizing lotion, healing balms with aloe vera, or protecting yourself from UV rays and skin cancer, good skin care is important.
This is also a beauty/health niche that still has plenty of room for a good site to carve out a place.
Target Audience: Surprisingly large number of the general public.
Potential Challenges: There are a LOT of sub-niches in skin care you'll need to cover to build an authoritative site on this topic. Be careful not to focus to much on YMYL topics like skin cancer or you'll be fighting to move up Google's rankings.
Special Opportunities: Organic, homemade, and traditional remedies are as interesting for many as modern products and give you extra keywords to explore.
Computer Niche Site Ideas
Computers aren't going anywhere. If you have a massive amount of tech knowledge, why not use that by building a profitable niche site while helping millions looking for answers that you can provide?
This can be a super competitive field, and you need to be able to offer knowledge in a very specific area.
Laptops & Tablets
While some of us still enjoy having the desktop setup at a home office, there's no question the general trend is definitely moving to laptops and tablets. Mobile, increasingly powerful, and helpful, there is a high demand for both of these types of computers.
While a very competitive niche, when you drill down into the keywords there are plenty of opportunities to focus on longtail keywords and hyper-focused laptop topics or types.
Target Audience: Just about everyone under the age of 40, and many above.
Potential Challenges: Affiliate programs for computers often feature a dismal 1% or 2% commission rate.
Special Opportunities: Look for highly defined sub-niches like laptop gamers, home office laptops, or tablets for video editing.
PC Gaming Equipment
Gaming is not only one of (if not the) most popular forms of recreation out there, but also a very big business now. The number of millionaires whose job is "gamer on YouTube" is way higher than you would expect.
There are specialty headsets, recording equipment, software, laptops, computer mouses, and more just for gamers.
This means plenty of opportunity because serious gamers read reviews.
Target Audience: Gamers (over 164 million in the United States alone!)
Potential Challenges: Limited affiliate networks. Focus needs to be on gaming equipment versus games and consoles.
Special Opportunities: The audience is huge for reviews, blogs, and videos. Get an audience and game companies will offer many early access opportunities, or even pay you to play their games.
Printers & Scanners
An often overlooked section of computing equipment, this is a great potential niche to shoulder your way into.
Target Audience: Writers, home office workers, anyone who prefers a hard copy to PDF or JPEG.
Potential Challenges: Generally low affiliate rates on most printers & scanners.
Special Opportunities: Less competitive than many electronics or computer topics.
Video Recording Equipment
Video recording equipment is always in high demand.
Target Audience: YouTubers, small businesses, Twitch & YouTube streamers.
Potential Challenges: Need to be able to explain highly technical details in simple language.
Special Opportunities: The explosion of YouTube, Twitch, and online video means there will only be even more customers in the future.
Health Niche Site Ideas
Taking on a health niche in the age of Google's YMYL updates can be a bit of a challenge.
There's also a good opportunity here, too. The YMYL has scared off a lot of competition.
Look for niches that don't require a medical degree and you'll find plenty of opportunities to start a lifestyle blog that gets major amounts of profitable organic traffic.
Check out our list of health website name ideas for naming inspiration for your new site.
Fitness
Who doesn't want to be in better shape? This is a great niche and one of the most evergreen niches out there, but the key is finding a section you're passionate about.
There's plenty of opportunities here but it is going to be a long climb to get there. Building a successful online business in this niche isn't for those looking for an overnight success niche.
Target Audience: Anyone wanting to get into, or stay in, shape.
Potential Challenges: This is one of the more competitive niches on this list, but the upside is huge.
Special Opportunities: Nearly endless sub-topics to choose from, many expensive high cost items.
Paleo
There are many diet plans that come and go, but some really stick around. Paleo is one of those eating plans that doesn't appear to be going anywhere.
Paleo plans are all about getting back to the root of a traditional diet and using that for a healthier, better life.
Target Audience: Dieters, people wanting to lose weight or eat healthier.
Potential Challenges: Finding additional ways to monetize past display ads and some very basic affiliate programs.
Special Opportunities: Many people struggle to stick with an eating plan. If you can make the lightbulb come on for Paleo, that could lead to a very devoted email list.
CrossFit
Just try to find a more devoted and passionate fitness group anywhere.
Add in the fact they believe in building an online community and you have a major potential winning niche here.
Target Audience: Anyone looking to get into top notch shape and have a supportive community to push themselves along the way.
Potential Challenges: CrossFit is hard. You need to be part of the community to make this work.
Special Opportunities: Direct CrossFit affiliate model lets you build a working affiliate business on a proven system. Incredibly devoted community.
Endurance Training
Weight lifting and strength training might get more attention but endurance training is a fitness/health topic that is just as important.
Endurance also goes well beyond just cardio.
Target Audience: People looking to get better endurance at all levels of fitness.
Potential Challenges: A lot of competition for review posts of any high end home workout equipment.
Special Opportunities: Topics range from tips for neighborhood running to high ticket items like home treadmills.
Running Gear
Shoes, head bands, water bottles, headphones/MP3 player, fanny packs, energy bars, and more.
There's a lot of different running gear out there. None might be a big sale in and of themselves, but a runner often buys a lot at once, making this a great niche site idea.
Those sales can add up, making running gear a very intriguing niche.
Target Audience: Runners - with over 60 million in the U.S. who at least sometimes or occasionally run
Potential Challenges: You can only make so much selling running shoes, so learning to meet more of a runner's needs beyond foot gear and clothing is crucial.
Special Opportunities: Runners are a devoted group and can make for a very responsive email list.
Weight Lifting
Free weights, weight lifting machines, or even dumbbells can all be major parts of a good weight lifting program.
Turn your love of building and maintaining strength into a popular (and profitable) affiliate niche site.
Target Audience: Anyone looking to bulk up, or get in better shape, which can easily encompass anyone age 13-80 in some cases
Potential Challenges: Not everyone has room for home weight sets, limiting your sales options
Special Opportunities: Use a combination of YouTube "how to" videos and build an email list to provide value and get extra sales
Workout from Home
Working out from home was a solid niche even before so many gyms closed in 2019 & 2020.
That means home workouts are only becoming even more popular. Offer a fresh look or good creative ideas on how to workout in limited space and the sky could be the limit for this niche site idea. And you could have yourself a successful online business where people are eager to spend money.
Target Audience: People who want to be fit but hate the gym (which is a LOT of us).
Potential Challenges: Getting purchases of high ticket items can be a challenge depending on what you focus on.
Special Opportunities: This is a topic ripe for email lists, info products,
Hobby Niche Site Ideas
Who doesn't like a good hobby? Whether a way to improve yourself, create a side hustle, or simply enjoy whittling away the time, there are all kinds of ideas in this niche category just ripe for the picking! And this is a big niche where keyword research is your closest ally.
3D Printing
3D printing is really amazing. This is also a hobby that is still in its infancy!
That means plenty of opportunity to grab keywords that don't have the competition you'd expect. 3D printers aren't cheap and yet the demand is really high.
This is a niche where you have so many options & opportunities for getting attention.
Target Audience: Anyone interested in 3D printing or who just loves watching 3D printing videos.
Potential Challenges: This feels like a niche where if you delay too long it will eventually become super competitive. You also definitely need a 3D printer to get the most out of this as a niche site topic.
Special Opportunities: A lot of high-cost, high-ticket items you can sell in a niche that's barely been touched online. Custom 3D print blueprints, info products, and a YouTube channel are all fantastic additional ways to monetize.
Ready to start? Then you must check out our huge list of ideas for 3D printing company names!
Coffee Roasting
Who doesn't like a good morning cup of coffee? The correct answer is no one. There's no one who doesn't like their morning coffee.
As interests and tastes evolve, a strong interest in coffee roasting continues to grow (check out coffee affiliate programs).
Target Audience: Coffee drinkers, especially those who appreciate the finer points of the brew.
Potential Challenges: High end coffee roasts or brewing tools can be expensive - you need to convince readers they are worth the price.
Special Opportunities: Taking the time to build a devoted coffee roasting community could lead to an email list willing to respond to premium priced roasts or tools.
Amateur Radio
Amateur radio or Ham radio, is a smaller hobby but it's one filled with extremely enthusiastic and passionate people.
This can be a great niche with all kinds of options but it's also a smart niche with people who really know their stuff. You'd better know yours, too, if you're going to connect with your intended audience!
Target Audience: Ham radio enthusiasts or those interested in learning about it, bit of a slant to prepping/survivalist or trucker communities.
Potential Challenges: Small community of potential buyers, most of whom already have some knowledge.
Special Opportunities: Info products aimed towards beginners, as well as room for real world networking.
Boardgames
Massive niche that could result in virtually anyone being a customer.
Who doesn't like a good board game?
Target Audience: Anyone who loves games...so pretty much everyone.
Potential Challenges: There are some topics that are incredibly competitive - you need to find the ones that are less so.
Special Opportunities: Plenty of boardgames are well north of $50 making for good sales options. Could be a great niche site for a real life gaming store, as well as streaming or YouTube channel to supplement the main blog.
Homebrewing
Homebrewing is a hobby that is always going to bring in new crowds. Many people have thought about brewing their own beer or mead at some point.
While some want a taste of this before looking at creating a micro brewery, many people just want to learn how to make their own beer for the home fridge or man cave.
Target Audience: The majority of homebrewers are married, middle aged, and fairly affluent.
Potential Challenges: Not the easiest hobby to get good at, requires a lot of passion. Limited conventional affiliate networks.
Special Opportunities: Talk about a niche where info products, email lists, video courses, or even video consulting/coaching are viable monetization options.
Gunsmithing
Gunsmithing is a hobby that has an incredibly passionate base willing to drop a lot of money for the right products or guides.
You really need to know your stuff to make a site in this niche because you're dealing with a self-taught and experienced audience alongside the newly interesteprod. However, there are also very few hobby groups more passionate about their craft than this one.
Really exciting niche if you enjoy shooting, firearms, or even the amazing crafting skills to make your own replacement parts or ammunition.
Target Audience: Hunters, survivalists, gun fans.
Potential Challenges: Many ad programs for display ads will not work with sites related to firearms.
Special Opportunities: For someone willing to learn the craft, the special opportunities are amazing. Video courses, instructional online guides, info products, creating your own gunsmithing books, workshops - there are many different exciting monetization options.
Leatherwork
Fantastic crafting hobby that not only monetizes easily online but also provides you with physical products to use and/or sell.
Target Audience: Mostly male, rural.
Potential Challenges: A lot of specialty equipment that might not be tied to big "easy" affiliate programs.
Special Opportunities: Good leatherworking can sell for a pretty penny on Etsy or at in-person farmer's markets.
Model Trains
Model trains have a small group of devoted hobbyists but they do love their trains.
Complex model trains and train sets can also be surprisingly expensive.
Target Audience: Train & model train enthusiasts, generally slightly older group.
Potential Challenges: Smaller group of hobbyists to drive traffic to your site.
Special Opportunities: There are actually quite a few good affiliate programs for model trains with very generous terms.
Magic Tricks
I think it's fair to say almost every small child was interested in magic at some point.
There are plenty of us who never grew out of that interest. Magic tricks are interesting, they create a sense of wonder, and there's always going to be a hunger for that.
Target Audience: Anyone interested in magic, generally a much younger audience.
Potential Challenges: Unless you're actually a magician you will never be a "top authority" in the field. A large number of keyword ideas will be about tricks, making content creation and monetization for many high traffic terms a major challenge.
Special Opportunities: Info products, courses for beginners, can you develop a new type of trick that a professional or semi-professional wants to use?
Woodworking
Fantastic old school craft that covers a wide array of projects and yet isn't nearly as competitive as many would expect a niche like this to be.
Target Audience: Anyone interested in working with wood, generally ages 16-45 although some older individuals, as well.
Potential Challenges: Good article topics often require a lot of step-by-step pictures or video tutorials.
Special Opportunities: Some very good video courses, info products, and Clickbank products already exist for affiliates to monetize with.
House & Home Niche Site Ideas
Long a favorite niche on Amazon before cuts eliminated the 8% tier, there's still a lot to love about what the house & home niche brings to the table.
Not the least of which is the seemingly endless number of great niche ideas for website owners to jump on.
Baby Gear
As long as children grow up, become adults, and have kids of their own there's always going to be a need for baby gear.
Which also means there are always going to be new parents who can use your knowledge, reviews, and information to make smarter buying decisions.
Target Audience: Parents, new parents, soon to be parents.
Potential Challenges: Really not a niche you should tackle if you're single or never had kids.
Special Opportunities: Did you ever solve a problem with other baby products you used with your children? If you had a problem chances are so have others and maybe there's a product for you to design and sell there.
Backyard
Backyard is an incredibly open blogging niche. Lawncare, fire pits, wood decks, porches, grills, awnings, custom work - there are all kinds of topics that relate to the backyard.
The sheer amount of topics to choose from means there is so much room for many new profitable niche sites tackling backyard topics. There's also room for these beginner niche sites to grow into a major authority site over time.
This is a very evergreen space because there are always new homeowners.
And who doesn't want a better backyard?
Target Audience: Homeowners with backyard space.
Potential Challenges: Choosing good topics to focus on (niching down) before expanding out, not getting too scattershot early on.
Special Opportunities: Own products, special affiliate offers, email list, info products, designs, you name it there's an incredible amount of opportunity in this niche.
DIY Home Repair
Home repairs are incredibly expensive if you have to go through a contractor. Plenty of people are capable of doing their own with just a little bit of guidance.
DIY home repair is a niche where an experienced handyperson will be able to create an amazing niche website.
Target Audience: Homeowners interested in doing their own repairs to save money.
Potential Challenges: Making guides that are detailed, easy to follow, without scaring off newbies.
Special Opportunities: Detailed plans for common repairs, video tutorials, and creating your own video/digital product to sell.
Furniture
Some niches are fewer sales but the cut for affiliates is going to be much higher. Furniture is one of those niches that tends to scare off new affiliates but there's a lot of opportunity here.
You have plenty of high ticket items, specialty furniture, and if you have any antique or specialty furniture experience you could write some very interesting niche blog articles.
Target Audience: Homeowners looking for those perfect pieces of furniture.
Potential Challenges: Getting someone to make a major online purchase for something like furniture takes some convincing.
Special Opportunities: Are you into woodworking, building your own furniture, or know someone who makes it by hand? Great way to create hand made premium furniture to sell for high profit margins.
Gardening
Planting and maintaining your own garden is a highly rewarding action. Also a great way to use your property to cut down on the food bill and eat healthy.
Gardening can be found in rural areas, urban areas, and places in between. There's a lot of interest in this topic and it's about as evergreen as it gets.
Target Audience: Current gardeners as well as those interested in gardening.
Potential Challenges: Finding high end items as an affiliate, moderate competition to worry about.
Special Opportunities: Video courses on related skills like canning or homemade recipes could be huge in this niche.
Home Aquarium
Home aquariums are a big business. These are not cheap pieces of equipment, and generally people with aquariums are passionate about their fish.
Topics include specific fish, fish care, different aquariums, maintenance, and more.
Plenty of topics to choose from!
Target Audience: Anyone interested in keeping pet fish at home.
Potential Challenges: If you don't have much aquarium knowledge you may struggle with finding the most profitable keywords or topics.
Special Opportunities: Lots of room for good digital products or ebooks on caring for various types of fish or aquarium life.
Home Office
The trend towards the home office was going strong even well before any pandemics. That trend isn't going to reverse anytime soon.
The future of the office is working from home. If you're ahead of that curve that could become a very profitable niche site.
Target Audience: Business owners, entrepreneurs, and new remote workers.
Potential Challenges: Not every important topic to cover within home offices is going to be easy to monetize.
Special Opportunities: Millions are working at home for the first time so online guides to help out can be an easy sale.
Kitchen
The kitchen is one of the most important rooms in a house. There's a reason people talk about dream bathrooms, man caves, and dream kitchens.
One of the few rooms that can make or break a house, kitchens and kitchen accessories are a big niche.
Target Audience: Home owners who love to cook.
Potential Challenges: People have very different interpretations of what a dream kitchen is.
Special Opportunities: A DIY kitchen upgrade digital product could be a huge potential moneymaker.
Man Caves
Sometimes you just want a room to call your own. Whether a single man who owns a home, or a guy finding he has lots of spare rooms after the kids move out, man caves are making a comeback.
This is a really interesting niche allowing for plenty of creativity and ideas.
Target Audience: Adult male homeowners, at least relatively affluent.
Potential Challenges: Coming up with enough different ideas and reviews that you can hit in-depth enough to get those conversions.
Special Opportunities: You're talking about an entire dream room renovation which means all kinds of high priced sales are possible.
Pet Birds
The dog and cat market is so far oversaturated that, well, good luck. However, pet bird owners are numerous, love their pets just as much, and many birds can live for many decades.
That means returning customers.
Target Audience: Pet bird owners.
Potential Challenges: You will run into big name websites like Petco with some major traffic keywords so you need to find those longtail keywords.
Special Opportunities: Many owners of one bird may do research to find a good companion bird, so the right digital products could do really well.
Pet Snakes
Not necessarily my thing, but a lot of people love their pet snakes.
Pet snake owners really care for their animals. They are looking for information.
If they believe a purchase will make the snake's life better, they'll usually buy.
Target Audience: Pet snake owners.
Potential Challenges: Definitely a niche where love for snakes (or lack thereof) will come through the writing.
Special Opportunities: One of the lower competition pet niches out there.
Home Theater Rooms
There are few rooms in a home that give you bragging rights the way having a home theater room would.
Target Audience: High income home owners who love movies.
Potential Challenges: This is a very potentially high profit niche but with only a limited number of people who can realistically actually build one of these rooms.
Special Opportunities: Any product you create or affiliate program you link up should be high payout for this topic.
Tiny Homes
While many people call tiny homes a craze, there's good reason to think they'll stick around.
The average family is smaller. Tiny homes are FAR more affordable than conventional homes.
Many tiny homes are portable for an added bonus.
Target Audience: Generally young adults just starting out or older adults ratcheting down from a larger home.
Potential Challenges: You have to go the extra mile to find really good affiliate deals - be ready to pitch and negotiate!
Special Opportunities: High interest gives you plenty of chances to create a great online informational product.
TV
Big flatscreen TVs are more affordable than ever. The temptation to buy bigger makes this a solid niche.
Target Audience: Anyone who watches TV (most people).
Potential Challenges: Generally low affiliate commission percentage.
Special Opportunities: There are some massive specialty TVs out there - even at low percentage these can lead to great payouts.
Outdoor Niche Site Ideas
For thousands of webmasters outdoor websites are the gifts that keep on giving. Don't let that discourage you.
There's plenty of room for more great outdoor websites!
Birdwatching
No matter how old you get there's just something about spotting a proud blue jay, a bright cardinal, or a soaring eagle.
Target Audience: Birdwatchers, mostly naturalists and slightly older individuals.
Potential Challenges: Limited number of tools and items to recommend.
Special Opportunities: Can branch off into related topics like backyard birdfeeders or hiking/nature topics.
Bow Hunting
There are many different types of hunting, but bow hunters in particular are a passionate group.
Bow hunting not only requires the obvious gear, but a lot of gear that many non-hunters don't even know about.
This is a great niche with many sub-niches to build up one heck of a niche website.
Target Audience: Hunters. Especially bow hunters or those interested in bow hunting.
Potential Challenges: Even hunters need to do a lot of research on local rules, regulations, seasons, so be prepared to research.
Special Opportunities: A good bow shooting improvement online video course could do really good.
Cycling
The sheer number of bicycles out there make this a good niche - choose a name for your business from our list of bicycle company names .
Cyclists can be hyper competitive. Many are willing to drop good money for even the smallest improvement in their efforts.
Target Audience: Cyclists from casual to serious.
Potential Challenges: There's a fair amount of competition in the cycling niche, so be prepared for the long game.
Special Opportunities: Serious cyclists can shell out for some really pricy gear.
Fly Fishing
Fly fishing is an amazing niche with all kinds of potential. Anglers are known for being passionate. Fly fishermen stick out even among that group.
Fly tying in particular can be a niche in and of itself.
Target Audience: Fly fishing fanatics and interested novice anglers.
Potential Challenges: A lot of high volume keywords will be for very low profit topics.
Special Opportunities: Aside from many affiliate options anglers are willing to buy books, digital products, all kinds of things if it improves their fishing.
Hammocking
Why use a tent when you can camp with a hammock?
Target Audience: Serious campers and outdoor enthusiasts.
Potential Challenges: Limited amount of base gear needed for hammocking.
Special Opportunities: Hammockers tend to be on the adventurous side and they're willing to look for new adventures/ideas. Build an email list and offer them solutions to scratch those itches!
Hiking
Hiking is a great outdoor activity. It only gains in popularity year after year.
Target Audience: Outdoor enthusiasts, nature lovers.
Potential Challenges: Lots of casual hikers not looking for much more than a good pair of hiking boots.
Special Opportunities: Amazing cross over opportunities with travel, other outdoor niches.
Hunting & Shooting
Some people can't wait for hunting season. Some people don't care for hunting but love target shooting.
These overlapping niches are full of passionate individuals willing to spend money on what they love.
Target Audience: Hunters, marksman, recreational shooters.
Potential Challenges: Very different rules and regulations in different areas means you'll be doing a lot of research.
Special Opportunities: An expert hunter or shooter could easily create their own quality product to sell at a high price point.
Metal Detecting
Maybe you'll find treasure. Maybe you won't. Only one way to find out!
Target Audience: People who enjoy the outdoors, but at a more relaxed pace. Beach treasure hunters.
Potential Challenges: Selling more than just a single metal detector.
Special Opportunities: Guides, digital products, YouTube videos "treasure hunting" all have a ton of upside potential.
Prepping/Survivalist
This is a huge market that overlaps a lot of related categories.
Huge niche with plenty of room for well developed niche sites.
Target Audience: Preppers, survivalists, individuals who like to be capable and prepared.
Potential Challenges: A self-sufficient crowd often isn't quick to open up the wallets - earn that trust.
Special Opportunities: All kinds of room for writing your own books, ebooks, guides, or other products.
RV'ing
Who doesn't want to load the family up in the RV and go out to see the country?
Target Audience: Affluent families or retired couples.
Potential Challenges: May have to get creative with monetization methods.
Special Opportunities: DIY customized RV interiors has all the hallmarks of a potential huge winner.
Sports Niche Site Ideas
There are more sports out there than you can count, but which ones make for a decent potential niche site?
Fortunately we did the work for you. These sports niches are winners!
Airsoft
An extremely popular sport, airsoft has tons of potential for a niche site. Airsoft guns range from very cheap to very expensive.
There's demand for all of them, as well.
Target Audience: Mostly younger under 35 years old.
Potential Challenges: Not much of the best airsoft gear can be found on Amazon, meaning you need to look around for better affiliate programs.
Special Opportunities: Check out local airsoft ranges near you and see if you can strike up a pay per lead affiliate program setup.
Archery
Archery is an excellent sport niche that stands on its own and also crosses over pretty well with hunting.
Target Audience: Archery fans, hunters, rural outdoorsmen.
Potential Challenges: Good pictures or videos are going to matter a lot in this niche.
Special Opportunities: You might be surprised by what a target shooting bow goes for.
Golf
Golf is a popular sport that can be practiced from young kids to fit octogenarians.
Target Audience: Mainly affluent, many business people and country club members.
Potential Challenges: This could possibly be the most competitive niche topic on the list so you need to drill for those longtails as you build the site.
Special Opportunities: Many golfers are pretty obsessive and if you can provide value they are willing to pay.
Hockey
This one might be limited to northern climates, but that's still plenty of potential customers.
Target Audience: Hockey fans and/or casual players.
Potential Challenges: Can be a very seasonal niche.
Special Opportunities: Aside from ice hockey take a look at field hockey and floor hockey as other places you can expand your site.
Knife Throwing / Knife Making
These go great together and they can even work as separate niches, as well. Very interesting topics that can grab a lot of attention.
Target Audience: Mostly male, some survivalists, some martial artists.
Potential Challenges: There's serious skill needed for both of these.
Special Opportunities: Books or video programs on learning to make knives or throw knives could make for a lucrative product.
Paintball
While traffic has declined for paintball from 20 years ago, that still leaves a huge number of searches.
As well as less competition. Great outdoor sport still with plenty of fans.
Target Audience: Paintballers, mostly young and male.
Potential Challenges: Traffic trends are undeniably trending downward over the past decade. Amazon is not a great affiliate option for this.
Special Opportunities: Lead generation, specialty products.
Rock Climbing
Many people catch the rock climbing bug in college or their early twenties and it just remains from there.
Target Audience: Rock climbers, outdoor enthusiasts.
Potential Challenges: Very specialty niche - you need experience to write competently here.
Special Opportunities: This niche is ripe for digital training products.
Surfing
Sun, water, great workout with an adrenaline rush - what's not to love?
Target Audience: Surfers, athletic individuals on the coasts.
Potential Challenges: Can be very regional or seasonal.
Special Opportunities: Find local surf tutors to work out a pay per referral system.
Table Tennis
Table tennis is a fun way to spend some time with friends. Also fits in with most man cave designs.
Target Audience: Homeowners looking for more basement or man cave entertainment.
Potential Challenges: Aside from the tables, not a lot of high end items in this niche.
Special Opportunities: Not many sports fly under the radar, but table tennis is one of the few that actually does despite its popularity.
---
Analyze Successful Niche Sites to Help Improve Your Niche Site Idea
While there are plenty of websites out there that are doing extremely well, here is a list of 21 websites that I've pulled together for you. These are sites that I know are doing very well, or I suspect they are doing very well based on traffic.
I am not sure what tactics they are utilizing to achieve the heavy amounts of traffic they receive. And much as I'd love access their Google analytics to learn even more, I can see from Ahrefs that they get lots of traffic. And with that traffic, they also get a great amount of monthly recurring income.
These are hard-working online marketers that took great website niche ideas and turned them into great niche sites making serious profit.
So, in no particular order:
Website Name: TheWirecutter.com + TheSweetHome.com
Organic Monthly Traffic (Ahrefs Estimate): 13.6+ Million Hits
Number of Organic Keywords (Ahrefs Estimates): 6.6 Million Ranked Keywords
Top Ranking Page Content Topic: Air Purifiers
Top Ranking Page Content Length: 22,720 Words (Does Not Include Comments)
How They Earn Revenue: Primarily Amazon Affiliates
The Wirecutter.com and TheSweetHome.com were sold a couple of years back to the New York Times.
They were both Amazon Affiliate sites. That's where most of their revenue came from then, and still comes from today. When the sites were purchased, TheSweetHome.com was redirected to TheWireCutter.com as both sites had very similar content structures.
The WireCutter dominates organic search results for a lot of buyer-intent keywords, and is also a "verified expert reviewer" by Amazon. The site gets huge amounts of organic traffic, and has only grown in popularity and monthly searches since the New York Times purchase.
Because of the budget they have, this site can (and does) purchase products and pay independent reviewers to review every single product and take pictures for their article. Many of their articles are extensively researched. As in it's not uncommon to see some of their articles with more than 7,000 words on a topic.
This is one of the biggest examples of a successful Amazon niche website. Based on the estimated traffic, they are more than likely earning hundreds of thousands of dollars per month. If not millions.
---
Website Name: RunnerClick.com
Organic Monthly Traffic (Ahrefs Estimate): 95,400+ Hits (At one point had 800,000+ Hits)
Number of Organic Keywords (Ahrefs Estimates): 193,000 + Keywords (Used to be 394,000)
Top Ranking Page Content Topic: Toe Running Shoes
Top Page Content Length: 4,188 Words
How They Earn Revenue: Amazon Affiliates
RunnerClick.com is an interesting Amazon Affiliate website. It's interesting in the fact that it hasn't been around forever, but it's gained rapid momentum due to their consistent outreach efforts. You can see that their link building efforts have been a success when you look at the historical data on Ahrefs, that shows the trend in referring domains.
They rank extremely well for many buyer-oriented keywords in the running space, and have a ton of product reviews.
The thing I like the most about the site is the way it feels. All of the Amazon affiliate links are extremely well integrated, and they've done some custom design work to make some of their images feel interactive. Another trend here is that the owners of this site, own similar sites in several other niches.
You can tell which sites are owned by the owners of this site when you look at the bottom of the site and notice that they link internally to their other web properties. This is becoming a popular trend, with the folks over at DigitalMarketer.com doing the same thing with some of their projects, like SurvivalLife.com and DIYReady.com.
It's hard to estimate the total revenue for this site, but because the call-to-actions on the site are so good, it would not surprise me if this site was doing over 70K per month in Amazon Affiliate income every month.
---
Website Name: BestReviews.com
Organic Monthly Traffic (Ahrefs Estimate): 120,000 + Hits (But recently had 522,000)
Number of Organic Keywords (Ahrefs Estimates): 615,000 + Keywords
Top Ranking Page Content Topic: 50 inch TVs
Top Page Content Length: 3,422 Words
How They Earn Revenue: Amazon Affiliates
Best Reviews is a profitable niche website that does exactly what the domain name claims. They offer extremely detailed and in-depth reviews of certain products, and make sure to showcase that their reviewers have their brand showcased to ensure the reader builds an established trust factor with the website.
This is a very smart move for any type of reviews based website. If you can take your own pictures, and show your readers you have actual experience with the products, there's a good chance your reader will identify with your content ideas and be more likely to convert to a buyer once they've gone to Amazon or another online resource to purchase their product.
Best Reviews is interesting for different reasons though. They are interesting because they pay for a ton of their traffic based on findings through SEMRush.com.
They average about 300k visits every month because of their Google Adwords advertising spend. This means they are bidding on keywords and paying for traffic on top of the organic traffic they already get. It's possible that buying this additional traffic has helped them gain additional links because their content is very good.
The purchased traffic is just helping them get in front of an audience that's actually looking for their product, just like SEO. If conversion rates are lower, you will end up making less money than you spend to buy traffic, but because of the authenticity of the reviews, it's likely that BestReviews.com converts researchers to buyers at a higher rate than other affiliate sites.
While it's tough to know exactly, I would guess that this site makes 6 figures per month or more in Amazon Affiliate revenue due to their traffic numbers.
---
Website Name: GearPatrol.com
Organic Monthly Traffic (Ahrefs Estimate): 3.7+ Million Hits
Number of Organic Keywords (Ahrefs Estimates): 2.5 Million + Keywords
Top Ranking Page Content Topic: Best Bongs (I guess we're not in Kansas anymore)
Top Page Content Length: 2,350 Words
How They Earn Revenue: Amazon Affiliates, Display Ads, Selling Advertising Space, and selling branded products
GearPatrol.com is an online resource that reviews just about anything you can think of. They run in the same vein as TheWireCutter.com but take an angle that's more towards men. They also get lots of traffic with their bourbon and whiskey reviews. As well as many other products that might be considered more masculine. They do have an "online men's magazine" sort of focus. This has worked well for them.
Gear Patrol also highlight a lot of men's gear in their reviews. This probably make a really good chunk of their revenue comes from being an Amazon Associate with the odd affiliate link. They do run Adsense, and it also looks like they have a fair amount of content that could be considered a "sponsored post."
A sponsored post is just an article that a larger company puts together for you to promote their product, while paying the website owner for the exposure.
This site is an example of what many sites are doing these days. They are "niched down" into brackets of certain products, and create an online multimedia experience in the form of an online magazine-style site. There are lots of large pictures, some videos, and it looks like a true media property.
Chances are that you'd need to hire a designer to get a similar look and feel for your own website if you were to attempt it. From a revenue perspective, this site is more than likely doing more than six figures in total revenue if I had to take a guess, just based on their organic traffic numbers.
---
Website Name: BabyGearLab.com
Organic Monthly Traffic (Ahrefs Estimate): 293,000 + Hits
Number of Organic Keywords (Ahrefs Estimates): 167,000 + Keywords
Top Ranking Page Content Topic: HALO BassiNest Essentia
Top Page Content Length: 3,161 Words
How They Earn Revenue: Amazon Associates
BabyGearLab.com is basically the baby's gear version of OutdoorGearLab.com. It has the same theme and site structure as OutDoorGearLab.com. While it doesn't express that this site is owned by the same people, it's probably operated by the same group.
The structure is very similar and the focus is definitely Amazon Affiliate income for this site. The cool thing about this site is that they actually have some really good reviews and content. It's similar to TheWireCutter.com - but niched down, which is a popular route that most sites are going these days.
While the traffic estimates are lower than some of the other sites on this list, people in the baby gear niche are an important customer base because they definitely purchase products (and you'll definitely want to check out our list of the best baby products affiliate programs ). This is a big industry and I would guess that the conversion rate for this site is slightly higher than OutDoorGearLab.com.
Typically when someone researches a baby product, they are typically looking to buy that baby product. If someone is researching a tent, they may just be looking around at different options that they can compare for their next camping trip - not necessarily to buy that tent.
Most of their traffic is organic, and continuing the trend of well ranked long form content, their top post is 8,800 words long (which is a beast of an article). If I had to take a guess at revenue, it would probably be north of 30k per month for this site based on traffic.
---
Website Name: OutdoorGearLab.com
Organic Monthly Traffic (Ahrefs Estimate): 2.2+ Million Hits
Number of Organic Keywords (Ahrefs Estimates): 914,000 + Ranked Keywords
Top Ranking Page Content Topic: Winter Jackets
Top Ranking Page Content Length: 7,612 Words (Does not include comments)
How They Earn Revenue: Primarily Amazon Affiliates & Advertising Space Sales
OutdoorGearLab.com is another Amazon Affiliate monster. They get tons of traffic and target many different buyer-intent keywords for purchases that are largely made online. They are more niched down (which I think is a good thing) than a web property like TheWireCutter.com.
I would never suggest anyone go out and create another WireCutter because if you are just starting out, you will not have the required budget to compete as in-depth as they do.
When it comes to ranking well in Google, generally Google will give your site preferential treatment on certain topics, once it's figured out what your website is about. Sites that cover such a broad variety of topics don't tend to rank as well as sites that are niched down, unless you have an amazing backlink profile and a really big budget.
Since TheWireCutter is owned by New York Times, they have the budget to test new products, and have the authority to get linked to by any other web properties owned by the New York Times. If you niche down to a specific audience, it's far more likely that Google will favor your content over a larger site when it comes to that audience.
OutdoorGearLab.com has done exactly that by only focusing on outdoor gear reviews. I am guessing that they also have a large budget, and have built a very successful affiliate business as a result. Plus it's a great looking site with lots of excellent information.
No one should be surprised this site is doing well. Especially considering its quality information, design, and outdoors is a well-known profitable blog niche with plenty of opportunities still open to beginners.
If you are looking at creating a niche site in the outdoor space, then for affiliate marketing start with Amazon but make sure to look for specific outdoor affiliate programs once you get enough traffic, like AvantLinks.
---
Website Name: 10Beasts.com
Organic Monthly Traffic (Ahrefs Estimate): 22,400+ Hits (270,000+ in 2018)
Number of Organic Keywords (Ahrefs Estimates): 31,100 Ranked Keywords (Was 35,700)
Top Ranking Page Content Topic: Smartwatches for iPhones
Top Ranking Page Content Length: 9,068 Words (Does not include comments)
How They Earn Revenue: Amazon Affiliates
10Beasts.com has been a successful affiliate site for the last couple years. It's been somewhat of a "hot debate" in the internet marketing industry. The website actually has very little content when compared to some other authority sites, which definitely has caught the attention and interest of many in the marketing industry.
It has under 20 pages of actual content, but it's believed that because of its strong link profile, Google favored the site's content. It's an extremely unusual site, as most of the link profile consists of scholarship links, which many marketers believe is an overused link building tactic that's ripe for a Google penalty (which you can track for your own sites with one of these Google penalty checker tools).
Update: While still a very successful niche site with a fair amount of traffic, the major SEO tools like Ahrefs and SEMRush seem to agree that the amount of monthly traffic has dropped quite a bit from its high point, indicating that this one may have "come back to Earth" a bit, but it still receives a decent number of visitors for strong keywords!
With that being said, the traffic that this site earns for having so few posts is extremely impressive. There have been a number of other websites that have attempted to achieve the same success with the same tactics, but haven't had the same results that 10beasts.com has had with regards to rankings.
While it's tough to estimate the income, at its high point I'd guess it was in the 30K to 50K per month range because of all the traffic the primary articles receive. They are highly purchased items online (gaming mice and wireless routers), making this an extremely profitable affiliate site.
While I may not recommend trying to get links via scholarship links, there's no doubt that Google originally ranked this site very well due to those links. The content is not as good as some other in-depth articles, but they are very tuned in to the specific keywords they are trying to rank for.
---
Niche Site Examples That Started as AdSense Sites
While the pure AdSense niche site model is pretty much dead, that doesn't mean plenty of amazing successful sites didn't start out that way. There are still many sites (including some of these) that use display ads.
They just normally use more advanced display ad programs like Ezoic, MediaVine, or AdThrive. Some of these sites still go that route. Some started that way and grew from there.
Website Name: Fatherly.com
Organic Monthly Traffic (Ahrefs Estimate): 4+ Million Hits
Number of Organic Keywords (Ahrefs Estimates): 1.8+ Million Keywords
Top Ranking Page Content Topic: Unique baby girl names
Top Page Content Length: 1,119 Words
How They Earn Revenue: Display Ad Revenue & Amazon Associates
Fatherly is a website that tackles many different forms of content. Based on a similarweb.com lookup, they get about 22% of their traffic from organic search. Close to 25% of their traffic is direct, and almost 40% of it comes from social media (Facebook, Pinterest, etc).
It's important to take note of that because even though they may not be getting a ton of Google organic traffic based on their keyword spread - they are getting a ton of traffic from social media platforms which no doubt has an immense impact on revenue.
While their top keyword that they get organic traffic for is about Baby Monitors, articles like these that are monetized via Amazon Affiliates are only a fraction of site revenue. I'm sure that display ads make up the bulk of their income, either through an ad network or selling their own advertising space.
It does appear that they are currently monetized with Google Adsense, but that is just one part of their monetization strategy with any larger ad network. There are larger ad networks out there that typically deliver a higher RPM than just Adsense these days, so that's something that every website owner with some serious traffic should look at.
Overall the traffic that Fatherly.com generates every month is extremely impressive.
---
Website Name: TomsHardware.com
Organic Monthly Traffic (Ahrefs Estimate): 4.6 Million Hits (Was 11.6 Million)
Number of Organic Keywords (Ahrefs Estimates): 3.6 Million Keywords (Was 7.6+ Million)
Top Ranking Page Content Topic: GPU Benchmarks and Heirarchy
Top Page Content Length: 7,625 Words (With Extremely Useful Table Data)
How They Earn Revenue: Display Ad Revenue & Amazon Associates
Tom's Hardware pretty much started off as a forum. They have expanded and re-designed and the website is now one of the most popular and heavily visited site in the PC niche. The site is where hardcore PC enthusiasts go to discuss all different matters of PC parts.
Popular topics include CPU units, Memory, Motherboards, Overclocking, Systems, Operating Systems and New Build computers. While the old format of strictly forum posts did well as a display ad revenue method (I remember when the site was mostly a forum as I used it for a PC build I did) - the amount of authority the site has lent itself very well to becoming a fully fledged content based site.
Now Tom's Hardware publishes their own reviews, and on top of their display ad revenue, they are making a significant portion of money from Amazon Affiliate links. The site is already well known for reliable content about Personal Computing, so it made sense to turn up the content generation to attract more organic search volume. They have done very well with affiliate marketing and display ads.
It would be tough to estimate monthly revenue for this site, but it's highly likely that it generates 7 figures per month. Learn more about Tom's Guide to Affiliate Marketing.
---
Website Name: TheAthleticBuild.com
Organic Monthly Traffic (Ahrefs Estimate): 85,100 + Hits
Number of Organic Keywords (Ahrefs Estimates): 52,000 + Keywords
Top Ranking Page Content Topic: Female Athletes
Top Page Content Length: 3,105 Words
How They Earn Revenue: Amazon Associates, Affiliate Programs, Display Ads
TheAthleticBuild.com is a website that covers a number of sub niches of different fitness topics. It's probably safe to say that most of their content is geared towards men, and most of their revenue comes from either Amazon or their other affiliate programs.
Based on the looks of the site, they have a few supplement reviews that are probably affiliate programs where they get paid a portion of each sale that a buyer makes.
Some of these affiliate programs have higher returns than other programs, but there are some right vs. wrong decisions you'll have to work through yourself if you are endorsing certain types of nutritional products, especially if you don't take them yourself.
With all that being said, this site definitely gets some decent traffic and even if they were just participating in display ads and their only affiliate program was Amazon Associates for monetization, I'm sure it would make a significant amount of income.
Like BabyGearLab.com - people researching supplements are usually looking to buy something, and health food decisions are often impulse buys. That means that this niche may convert better than others, especially because the price points of a lot of these products is on the lower end. But don't be fooled, it is still a competitive niche.
For an income "guesstimate" - I would say that this site is probably making north of 20K per month between affiliate and display ad revenue.
---
Website Name: TheSpruce.com
Organic Monthly Traffic (Ahrefs Estimate): 21.6+ Million Hits (Was 42 Million)
Number of Organic Keywords (Ahrefs Estimates): 7.4 Million Keywords (Was 13.4+ Million)
Top Ranking Page Content Topic: Sleeper Sofas
Top Page Content Length: 2,632 Words
How They Earn Revenue: Display Ads, Direct Ad Space Sales
TheSpruce.com is an interesting website for several reasons. It started taking off in early 2017, specifically as a kitchen + food website. The traffic growth is massive, and the website now ranks for millions of rather competitive keywords making it a very successful niche for them.
They have a small staff, and early on, focused on producing recipes, with high quality pinnable images (Pinterest) and even some very detailed videos that showcase how to cook or decorate parts of your home.
They accept contributor posts, but not unsolicited guest posts - and because of the domain authority, I'm sure there are food bloggers lining up to provide them extremely valuable content for free as long as they are featured on the site.
As a result of their rapid growth, they've also got a stellar link profile. It's a situation where because they rank well, they get more links, and the more links they get, the better all of their articles rank. There are a number of reasons why this site has taken off, but overall it's an excellent site that has built a strong foundation on nothing but organic traffic.
I have no idea what strategy they used initially to get links and start getting the exposure that they did, but the growth that this site has experienced is extremely impressive to say the least. I'd estimate their traffic figures to be between six and seven figures on a monthly basis. This is a solid recent site in a blog niche that is known for being very competitive.
---
Lead Generation Niche Website Examples
There are multiple ways to make money with a niche website. If selling products through Amazon or focusing on display ads doesn't seem like your thing, there are many great niche site ideas that focus on monetizing by creating leads. Many industries desperately want good leads to potential long-term customers. If you can produce those, you can make some very good money.
These lead generation niche site examples can give you several ideas of how this can be done.
Website Name: LearnHowToBecome.org
Organic Monthly Traffic (Ahrefs Estimate): 167,800 + Hits (Was 445,000)
Number of Organic Keywords (Ahrefs Estimates): 147,000 + Keywords
Top Ranking Page Content Topic: Doctor
Top Page Content Length: 4,117 Words
How They Earn Revenue: CPA/Leads
LearnHowToBecome.org is an education website that provides information to prospective students. They have a lot of great content and cover just about every type of education field you can think of when it comes to finding out the best college path in a given profession.
A quick look at backlinks shows that they have tons of major educational institutions that they work with, which is a significant portion of their backlinking strategy. The content is top notch, and the website is specifically designed to keep the users interacting with the comparison grids and searching through the best possible schools for their given topic.
Where they make their money is when someone picks a school to get information about. There are companies (like Quinstreet) that allow you to get paid "per lead" for education content. Some of these leads can payout anywhere from $20 all the way up to $50 per lead depending on the institution. There are plenty of affiliate sites in the education niche that get paid using these types of leads.
I'm not sure if LearnHowToBecome.org uses Quinstreet or another CPA network, but the fact is that there is definitely big money in the field for education affiliates. It used to be that these were some of the most profitable CPC Adsense earning niches you could be in, but lots of them have completely shifted to the lead-based model when it comes to monetization.
If I were to guess, LearnHowToBecome.org is probably making multiple six figure monthly income due to ranking for a number of excellent education focused keywords.
---
Website Name: LawyerEdu.org
Organic Monthly Traffic (Ahrefs Estimate): 25,800+ Hits (Was 55,500)
Number of Organic Keywords (Ahrefs Estimates): 17,700 + Keywords (Was 35,000)
Top Ranking Page Content Topic: How Long is Law School
Top Page Content Length: 809 Words
How They Earn Revenue: CPA/Leads
Similar to LearnHowToBecome.org, LawyerEdu.org is a site that's focused on continuing education for the legal profession. Their content is engineered around guiding their visitors to the most appropriate law career. The site is custom-coded as an HTML site, so it loads extremely fast.
All of the sites we've looked at up to this point have predominantly used WordPress as their CMS system, so it's interesting when I see a successful affiliate site that's using a custom design and HTML. This is a site definitely playing to their strengths.
The content is often a touch on the short side compared to other sites they're competing with, such as LearnHowToBecome.org, but the content is still very good and gives actionable, useful information. While it's difficult to judge based on traffic estimates, I would make a guess that LawyerEdu.org is making over $10k per month based on lead sales.
If you remember, CPA/Lead sale programs can yield up to $50 or more per lead. Some professions and/or schools pay even more for them. Overall this site doesn't have a ton of content, but the content it does have is super informative and hyper focused on one line of work. It also has an excellent link profile, which is another reason it's ranking well.
---
Website Name: NerdWallet.com
Organic Monthly Traffic (Ahrefs Estimate): 19.7 Million + Hits
Number of Organic Keywords (Ahrefs Estimates): 3.9 Million + Keywords
Top Ranking Page Content Topic: Federal Income Tax Brackets
Top Page Content Length: 2,500 Words
How They Earn Revenue: CPA/Leads
NerdWallet is another massively successful niche website example.
It earns most of its income in the form of CPA offers and leads generated for financial institutions. Similar to services like Lending Tree, NerdWallet gets your information when you are looking at different financial products, and sells your contact information as a "lead" to qualified financial institutions who try to sell you products.
The kicker here is that the CPA on most financial products is significantly higher than other CPA offers, like educational leads for example. One lead for a loan might payout at $200 instead of the normal $20 - $50 that you'll get in the education niche.
Should you attempt to get into the financial niche?
Personally, this isn't a blog niche that I would consider. Financial niches are extremely competitive, and while they are very lucrative if your site ranks, it's going to cost a lot more time and money to get your site in a place where you are making a consistent income.
With that being said, if you are a certified financial expert, or you already have a social media following for financial topics, it may be "easier" to start a site, get backlinks and hit the ground running.
If you are strictly going to start a website about student loans or buying a house - expect there to be lots of competition. I have no doubts that NerdWallet is making over 7 figures per month.
---
Website Name: Greatist.com
Organic Monthly Traffic (Ahrefs Estimate): 4.5 + Million Hits
Number of Organic Keywords (Ahrefs Estimates): 3.7 + Million Keywords (Was 4.3 Million)
Top Ranking Page Content Topic: Common Yoga Poses
Top Page Content Length: 4,905 Words
How They Earn Revenue: Display Ads
Greatist.com is a health publication that was started in 2011. The traffic growth over the last couple years is incredible, and the site has become a full fledged media resource. Greatist. com has a larger staff, and has purchased a number of other online businesses. The top keyword "healthy breakfasts" gets an estimated 62,000 searches per month, but the long tail traffic that Greatist. com gets is truly incredible.
With 2.1 million organic search hits per month, this site rivals some of the bigger media publications in the health and fitness niche. They also appear to a broad mass of individuals instead of just bodybuilders or professional weightlifters. Greatist.com articles feature content on food, basic fitness, strength training, marathons and more. It's not as niched down as other health sites, but it doesn't pretend to be an expert in a specific niche.
Rather, they recruit experts in the industry to write for them about specific topics. The sheer traffic volume alone that Greatist.com takes on each month leads me to estimate that this website is probably doing multiple six figures per month alone in display ad revenue.
---
Combination & Direct Sales Niche Site Examples
Following the mantra of "Why just one?" these are niche site ideas that were developed into great examples of how a successful website can be well-monetized in multiple ways. Being able to sell a product directly when you have one is a great way to make a website work for you. Add in ads, direct sales, selling leads, and some sites just have a knack for making a lot of monetization methods work together.
Take a look at a few of these successful niche site examples and see if they inspire a new idea for you!
Website Name: LegionAthletics.com
Organic Monthly Traffic (Ahrefs Estimate): 424,000 + Hits (Was 636,000)
Number of Organic Keywords (Ahrefs Estimates): 383,000 + Keywords (Was 431,000)
Top Ranking Page Content Topic: 1 Rep Max Calculator
Top Page Content Length: 2,851 Words
How They Earn Revenue: Selling His Own Products
Previously set up under the domain name MuscleForLife.com, Legion Athletics is another successful website. I hate to call it an affiliate website, because really it's a true brand, and probably the truest form of what I'd recommend most people do if they have a niche they are passionate about. Basically, Mike Matthews started a fitness blog because he was passionate about fitness.
I'm not sure about his credentials as a fitness mastermind - it's possible he has none. What he did do is write a book on what worked for him, and people followed him. Lots of folks have seen excellent results from following his workout programs, so because of the value he created, he sold lots of books.
Looking over his history, he looks like he's always had an entrepreneurial spirit. I'm not sure if he wrote his books himself, or had them ghostwritten, but once he had a larger following - he launched his own supplement product line and looks to be doing extremely well selling in his own store, as well as selling on Amazon.com.
Mike has done what most people just starting online business should hope to do - build a brand around themselves, build an audience, and sell them products that they truly want that will make a difference. If I'm guessing on income numbers, I'm sure this is a multiple seven figure per year business with his supplements.
---
Website Name: HealthAmbition.com (Cautionary Tale)
Organic Monthly Traffic (Ahrefs Estimate): 3,300 Hits (Was 181,000+)
Number of Organic Keywords (Ahrefs Estimates): 22,000 Keywords (Was 241,000+)
Top Ranking Page Content Topic: Homemade body wraps (Was: Apple Cider Vinegar)
Top Page Content Length: 5,350 Words
How They Earn Revenue: Display Ads, Amazon Affiliates, Affiliate Products
HealthAmbition is a public case study website that was created by the guys over at AuthorityHacker.com. It's easily a 7 figure per year business based on their own admission, and they make their profit by display ads, recommended Amazon products as well as separate affiliate offers they push out to their mailing list.
This has been a long-term project owned by the Authority Hacker team, as they publish new content and test different monetization strategies.
Just like I've been able to create several profitable websites, this site is a really good example of what's working right now in SEO. The site is full of useful content, and most of the newer content is pretty long-form (meaning over 2,000 words per article).
They publish quite a bit, and this team is known to have their processes down really well between their writers, editors, VAs, and other parts of their team. This is a tough niche to crack, but these guys have done a great job showcasing how to build a profitable authority site from A-Z.
Update: This is such a tough niche in fact that after the Google Medic Update in the middle of 2019, the site was pulverized. It's still around generating okay traffic but nowhere near what it was doing in its heyday.
---
Website Name: HerePup.com
Organic Monthly Traffic (Ahrefs Estimate): 16,500+ Hits (Was 66,500)
Number of Organic Keywords (Ahrefs Estimates): 47,800 Keywords (Was 86,500)
Top Ranking Page Content Topic: Black Spots on Dog Skin (Was: What Dogs Can/Can't Eat)
Top Page Content Length: 1,651 Words
How They Earn Revenue: Display Ads, Affiliate Partnership
HerePup.com is another public case study that was released by one of my former employees, Perrin. Perrin is no stranger to affiliate sites, as he was the public case study for Niche Site Project 2, and built an authority site in the shaving niche.
This site was one he started building while he was still working for me, and the traffic took off. The site was performing very well for him for quite some time when he decided to sell the site to several outside investors.
Perrin has blogged about his site on the AuthorityHacker blog, and he's also openly discussed the sale of this site, which was sold at over $200K as the final sales price. The site still does very well in organic search rankings, and the monetization appears to have been diverted from display ads, over to an affiliate program with a pet food company (check out our curated list of pet affiliate programs).
This site is proof that with the right systems and content in place, profitable affiliate sites are still out there to be created - even by the solo entrepreneur or the person who loves SEO as a side-hustle.
---
Website Name: LabradorTrainingHQ.com
Organic Monthly Traffic (Ahrefs Estimate): 240,000 + Hits
Number of Organic Keywords (Ahrefs Estimates): 215,000 + Keywords
Top Ranking Page Content Topic: Pit bull lab mix
Top Page Content Length: 4,391 Words
How They Earn Revenue: Display Ads, Affiliate Partnership
LabradorTrainingHQ. com is a site that I came across when doing some competitive research for Perrin's affiliate site. They compete for some of the same keywords, and it appears that they are monetized by the same methods (Amazon Affiliates and an affiliate program with Chewy.com).
This site gets more traffic than HerePup.com, but it's still another example of a smaller website doing very well. This is a WordPress site, with a generic template/Wordpress theme and (there are free wordpress themes that look just as good) it's more in the form of a blog than an actual media property.
The site has a lot of links, and the long form content that the site showcases is one of the reasons why it ranks so well. Most of the content on the site is extremely focused, and very informative. It's pretty typical that an article on this site is over 2,000 words.
While longer content doesn't always mean better, Google does base some of its ranking factors on how much content is on the page that covers the topic in its entirety. The more in-depth the article, the more likely the user is to find the answer they were looking for, which is why this website has so many articles that rank very well.
Each article is very complete and provides great information on the topic. If I had to guess, the site is probably making over $20k per month based on traffic estimates.
---
Website Name: NomadicMatt.com
Organic Monthly Traffic (Ahrefs Estimate): 310,000 + Hits
Number of Organic Keywords (Ahrefs Estimates): 297,000 + Keywords
Top Ranking Page Content Topic: Historical sites
Top Page Content Length: 4,067 Words
How They Earn Revenue: Book Sales
NomadicMatt.com started as a passion project, a relatively simple travel blog by Matt Kepnes that grew as he stayed determined to take his passion and turned it into a legitimate business. If you plan on starting a site in the travel niche, Nomadic Matt's blog is probably a resource you'll be taking a look at pretty frequently when you are analyzing your content.
He has capitalized on his traffic by self-publishing a number of books. He's gained credibility by several media appearances, which I'm sure helps his book sales, and helps him get really high-quality and natural links.
The traffic volume he gets is significant when you figure that most people who are interested in travel have disposable income. This means they are more likely to spend money on luxury items, making them a perfect buying demographic for products. In the past, Matt has had some CPA offers on his posts where he's talked about the best travel credit cards.
Those offers earn income similar to NerdWallet.com, that when someone clicks his link and applies for a credit card, he gets paid a referral fee. It looks like those products are gone now, and he's decided to focus strictly on book sales, promoting his travel-based business, and display advertising.
If I had to guess, I'm sure Matt is making at least $50k per month on his book sales seeing as much traffic as he gets.
Following recent posts also shows Matt has done a great job monetizing. This has gone from a profitable niche site on travel to an actual online business. That should keep paying dividends in the future for him. Especially with the consistently high-quality content on here.
---
Website Name: MakingSenseofCents.com
Organic Monthly Traffic (Ahrefs Estimate): 31,800 + Hits (Was 49,100)
Number of Organic Keywords (Ahrefs Estimates): 44,000 + Keywords
Top Ranking Page Content Topic: Best online jobs
Top Page Content Length: 6,406 Words
How They Earn Revenue: Hosting Affiliate, Course Sales, Display Ads
Michelle Schroeder-Gardener launched MakignSenseofCents.com in 2013. While Ahrefs estimates that she's getting 49,000 hits per month, her actual pageviews are much higher as she's part of the AdThrive network, which only allows websites to be a part of it if they have over 100,000 page views per month.
You can see in her income reports, that this income makes up an extremely small portion of her entire revenue streams. Her biggest earners are her Bluehost affiliate commissions and her course that she sells.
The thing I love about this website, is Michelle tells you exactly how she makes her money and she hides nothing. Her traffic numbers are impressive, and she's starting to gain steam on social media, based on her 2017 business review wrap up. This shows there's more to niche sites than just Amazon affiliate marketing!
She has a very nicely sized email list, which I'm sure is used for not only promoting her own products, but also for other affiliate offers or sponsors that may come her way for product or course related opportunities. She's done a great job diversifying her income, and luckily for me - I don't have to guess how much she makes.
She fully discloses her income, and she's making over $120k per month from her blog alone.
---
What Can You Take Away From All These Niche Site Ideas?
There's a few things that you can take away from all these sites. Some of it is important, and I think it's worth mentioning in a little greater detail.
You can still be successful online, you just have to put in the work. It may take you longer now that it used to, but there are countless businesses being started online every single day.
Long content seems to dominate Google right now. It doesn't matter what you are selling, but if you want to rank well in Google - you need to give Google a well researched topic.
Not all affiliate sites focus on the same thing. There are thousands of ways to make money online - pick a niche you love, and find a way to monetize it.
There is always room for more competition. Niche yourself down if you need to - there are people out there making six figures from websites about succulent plants.
Don't chase money. Money is good, but if you want to really grow your business, focus on value. All of these websites are unique in that they provide a lot of value. Value first, money second.
---
How To Turn a Great Niche Site Idea into a Profitable Niche Website
Starting your own WordPress niche websites has never been easier. We have a full monster guide to it if you want all the details.
Even if you have no experience you'll be able to use that to take a website idea and become a profitable affiliate marketer. Every step of the process of setting up and growing your site is there.
Here, I'm just going to cover the basics.
1. Find the Perfect Niche Site Idea
Finding your niche involves starting your business based on where your passions and a need meet. Make sure that you are interested in the business that you're going to start or you will burn out.
But how can you know which niches have a need? (By the way, the niches with big needs always come with big profits since your competition is lower)
You're going to need some keyword research.
You're looking to use your favorite niche site ideas (passion) and find long tail, low difficulty keywords (need). These keywords shouldn't have more than 2 websites ranking on the first page of Google with more than 25 domain authority.
It's a pretty specific requirement. I look for about 10 keywords that fit this definition of low difficulty. These 10 will be easy to rank and will help my website get some early earnings.
For each niche that you can not find 10 long tail keywords with the above specifications, cross it out. There may be a need there, but you will have to spend a lot more time and energy getting a profit.
2. Plan Your Content
When you have chosen a viable niche that interests you and has a need, you need to start planning your content. The 10 keywords you found to validate your niche are a great starting point.
Are you creating a generally broad website?
A specific niche blog topic that starts narrow but can grow once you run out of topics?
Are you just starting with a micro niche website to learn how things work?
All of these require different content plans and can directly affect how you monetize whether through ads, selling your own gear, or affiliate marketing.
Here you want to start finding different "content categories." Sometimes these are called hubs, silos, or spokes. These categories are batches of content around a similar topic in your niche.
Let's say your niche is fitness. You might have "Workout from home gear" as a hub, "supplements" as a hub, and "healthy eating" as a third hub.
You can have as many hubs as you want, but NichePursuits has almost 700 pieces of content and we only have 7 categories. Don't go overboard and don't go too narrow. For a new niche site, I think that 3 categories is a great number.
In these categories you'll want a lot of long tail keywords with high buying intent. Reviews and "best X for Y" articles are loaded in buying content. Try to find keywords that have the word "best" or "review" in them. You want these to make up about 80% of your content in the beginning.
Also search for content with a lot of referring domains. This type of content will almost always be informational. Think of how to guides or answers to questions.
Even if the difficulty is high on this type of content, these referring domains are people who you can later pitch for links. The purpose with this type of info content isn't to rank, but to build your website's authority through backlinks.
In general, it's best to plan for at least 50 pieces of content (40 buying intent, 10 informational with lots referring domains).
3. Take Action: Start Your Actual Niche Website
Now you've got your niche know your content. It's time to start. I love and recommend Bluehost for your website's hosting. They are fast, cheap, and the customer support is out of this world. They've hosted countless niche sites of mine through the years.
Once your site is up and running, you'll need to customize it how you want. For this, I recommend GeneratePress for your theme (check out our GeneratePress review here) with Elementor as your page builder. Both of these tools are free, so you don't have to pay anything to try them.
Get the GeneratePress theme here.
And once you've got your site looking how you want, it's time to produce your content. You can do this on your own or hire others out. I recommend that you write your first articles yourself even if you aren't a great writer by nature.
If you want to hire writers to do all the work for you, I recommend either Upwork or ContentPit.
Upwork can be hit or miss. You'll have to sift through a lot to find a great writer at an affordable price. If you go this route, I've had very good luck with college students who don't have any reviews. They often work cheap but write pretty well.
I've been using ContentPit on my Niche Site Project 4. I think they're an incredible service. They write as cheap as college students but are a lot higher quality than 90% of freelancers. If you use my link, you get an extra 30% on your first order.
4. Boost Your Authority
There's never a last step to niche sites, but this is the step that a lot of people fail on.
Boosting your authority involves attracting links to your content. This has been a major part of affiliate marketing and ranking in Google for years, and that still holds true.
There are lots of ways to do this, and one of the ways is to just wait until your site gets links naturally.
That's not what I do for my niche sites, but it is what I do for NichePursuits. I don't build links to Niche Pursuits at all, but it generates hundreds every month.
If you do want to build links, I recommend niche edits, guest posting, or the skyscraper tactic. Guest posting involves asking other site owners if you can post free content to their site. In this content, you link back to your site.
The Skyscraper technique is a bit more involved. But extremely effective. You write an incredible piece of content, find everyone who links to other, similar pieces of content, and ask if they'll link to your content instead.
Every "Yes" is another great link pointed to your website. That can build a lot of authority if you get a great response.
Don't forget the importance of quality content. Creating an amazing online resource stuffed with truly quality content helps boost your authority. Not only do you create a reliable resource but you'll get more links.
You'll attract more of those rare natural links. You'll also get a much higher positive response from outreach if they're impressed by your content.
Niche Website Summary
You've now seen multiple niche websites that I think are targeting keywords that have great search volume and high CPCs.
I discussed the pros and cons of the layouts of the websites to give you an idea of how I think a niche site should be monetized.
Some of these profitable niche sites have grown to full-blown authority websites over time. In other cases affiliate marketers have done very well creating a series of micro niche sites.
These aren't the 5-page thin content, micro niche blog sites of the past but they take 30-40 posts to cover a topic thoroughly and never get touched again.
There are many ways to make a living online. This article shares an amazing number of good niche site ideas. As well as ideas for how to make websites even more profitable.
Don't let anything stand in your way. Whether creating a review website, a passion project, a well-researched niche site idea, or going your own way with a combination of these, there are many ways to make a living with your online niche sites.
Anyway, I just wanted to give you an idea of what a successful niche website looks like. These are NOT my websites, but I think overall they have done a good job with their sites, and clearly they are ranking well for some great keywords.
Thanks for reading and I hope all of this helps you as you build your own niche site.
Want to learn step-by-step how I built my Niche Site Empire up to a full-time income?
Yes! I Love to Learn
Learn How I Built My Niche Site Empire to a Full-time Income
How to Pick the Right Keywords at the START, and avoid the losers
How to Scale and Outsource 90% of the Work, Allowing Your Empire to GROW Without You
How to Build a Site That Gets REAL TRAFFIC FROM GOOGLE (every. single. day.)
Subscribe to the Niche Pursuits Newsletter delivered with value 3X per week