SEO Consultants: Is This Career Move Right for Your Skills?
When you buy something through one of the links on our site, we may earn an affiliate commission.
Are you searching for a flexible new career path that allows you to put your search engine optimization skills to good use? Even if you don't yet have the skills needed to offer SEO consulting services, there are tons of courses out there to help you learn. SEO consultants are seeing a growing marketplace, so you might want to jump into this space.
If you want to learn what it takes to be an SEO consultant and earn a steady living from home, here is what you need to know.
Let's dive in.
What Do SEO Consultants Do?
Before we take a look at the qualifications that will allow you to do this job effortlessly, it's important to have an overview of what the job actually entails.
Here are four key areas where SEO consulting helps clients to grow their reach.
Keyword Research
The most important thing that SEO consultants do is bring more people to a client's website. And perhaps the best way to ensure steady website traffic is via keyword research. They can pinpoint the exact words that the client site's target audience searches for and strategize the ways the websites can include them in their content to rank.
This is more than just guesswork: an SEO consultant uses detailed knowledge to boost a page in the search engine rankings. And they can use top keyword research tools like Surfer SEO to see the related keywords and how to incorporate them neatly.
But keyword research is just the starting block to running a successful SEO campaign.
On-Page SEO
After keyword research, one of the best things SEO consulting services can focus on is the on-page SEO strategy for a brand.
On-page components can be more technical than keyword research, and you may find that you need more training.
This can include things like:
Page load speed
Mobile-friendly criteria
URL structure containing keywords
Fleshed out metadata information
The goal here is to make a website as user-friendly as possible. The more time people spend on the page, the more likely the page is to rank higher. These small signals work together to make the page shine on the Google algorithm.
And again, Surfer SEO helps you with your on-page SEO consulting needs!
Off-Page SEO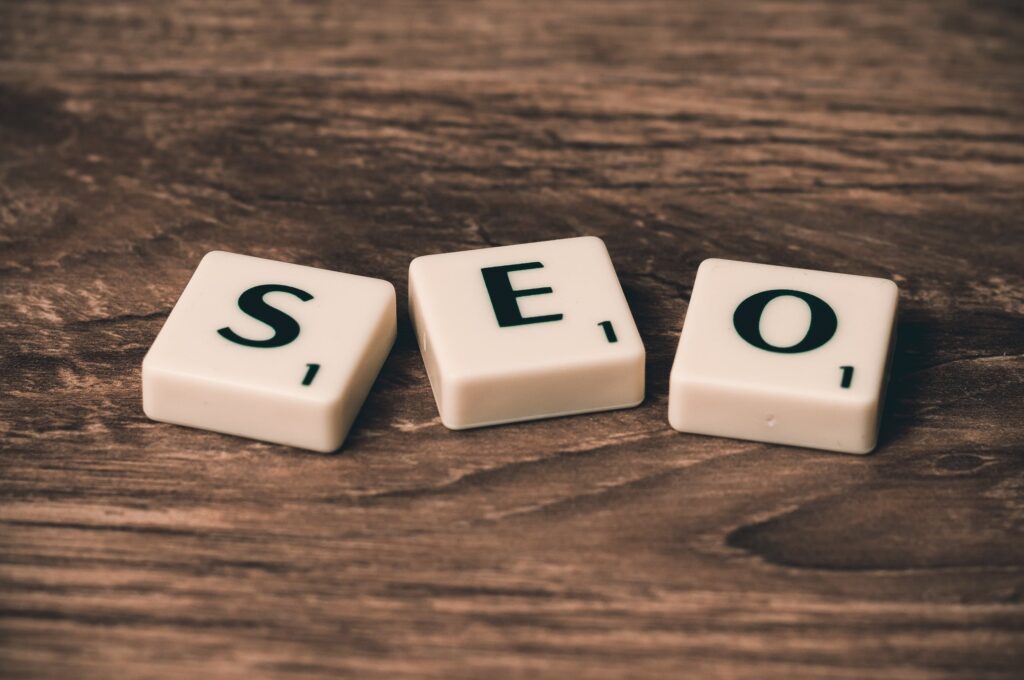 The functioning of a website is crucial to showing up on search engines, but there is another marker to pay attention to as well: off-page SEO. For the most part, this refers to link-building. It creates real domain authority. In turn, this tells search engines that your content is relevant to users who are looking for what you offer.
Every digital marketing agency should have a strategy to get other websites to link back to their pages. This type of technical SEO is crucial to expand your reach.
Technical Errors and Website Audits
SEO consultants are also responsible for conducting website audits to see where a business stands to improve. This means that you need to examine their page for the more technical things that impact the search engine optimization process, including:
Overall site performance
Site speed
Meta descriptions and keyword research
Domain authority and trustworthiness
Security features
This type of technical SEO should be one of the first things you do when offering consulting services. It gives you a clear picture of where a website can improve and how to take the next right steps to boost its search engine optimization.
The good news is that a tool like Semrush can help you with almost all your needs. It offers a suite of 50+ tools ranging from the keyword research needs mentioned above to all of a site's off-page and technical needs.
Qualifications SEO Consultants
Maybe these job descriptions sound like something you could be interested in doing long-term. An SEO consultant obviously needs qualifications before offering their SEO strategies to the marketplace.
Detailed Knowledge of Finding Keywords and Implementing Them
As we already saw, keyword research is key to offering SEO services of any kind. You need to know what people are searching for before you can launch SEO campaigns. To this end, you need to know how to conduct keyword research via free tools like Google Keyword Planner or invest in tools that can help.
The goal here is to find high-volume keywords with low competition. This positions a website to provide the most necessary information and boosts its place in the search engine rankings.
Here are our best tips to help you find low-competition keywords.
Copywriting Skills (Or How to Use AI Tools)
Every SEO consulting firm will need someone on staff who has solid copywriting skills. Copywriting is a very specific type of writing that makes it more likely customers will read through to the end or convert to become paying customers.
This means you will have to dip your toes in the water of content writing to provide a website with the copy that brings people to the page. It should include all of the on-page SEO and keyword research already defined alongside an engaging writing style.
Not every SEO consultant is a strong writer, though. To make the most of SEO strategies, you may want to consider using AI tools to do the heavy lifting for you. Jasper is a great resource because it allows you to adapt the style you want for any client and refine the result.
HTML and Coding for Technical Errors
You don't need to be a genius when it comes to coding in order to offer SEO consulting services, but you should have some basic knowledge under your belt. This is related to your website audit and the on-page SEO issues you pinpointed in your initial evaluation of a page.
If something comes back as needing work, you should have some idea how to correct it. Technical SEO is crucial to ensuring a page ranks on the search engines.
As a search engine optimization consultant, your job is to remedy the issues that interfere with search engine results. While you could pay someone else to correct these issues for you, it's an added expense that detracts from your own ability to maneuver through a website.
Link-Building Strategies
Off-page SEO is just as critical for reaching business objectives as on-page SEO. The best thing you can do to this end is to learn the ins and outs of link building. The good news is that there are tons of tools on the market today that can help you with this.
If you need to know how to create better link-building strategies as an SEO marketing consultant, we have all the tips and tricks you need in these articles:
How to Interpret Google Analytics and Google Algorithm Updates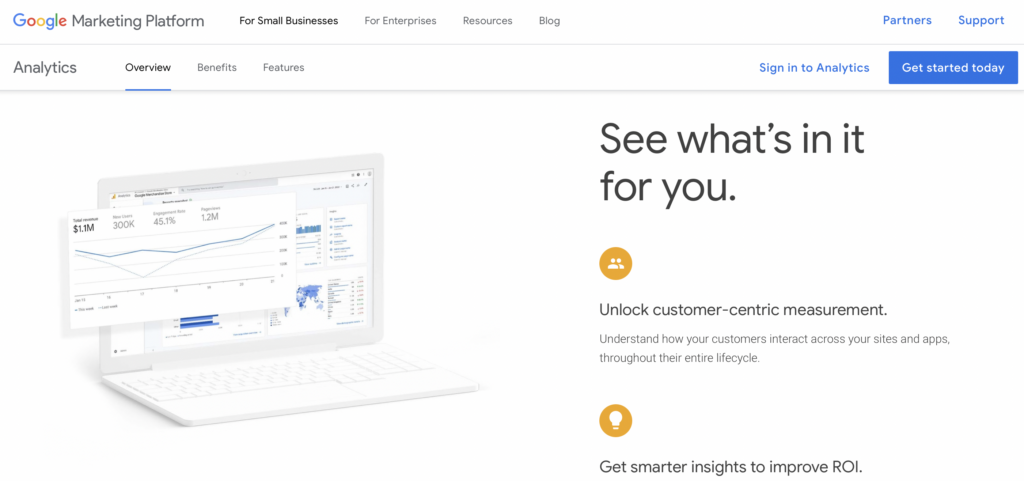 How do you know if you are meeting your business objectives? Perhaps the easiest way is to simply dig deep into your analytics using free tools like Google Analytics. This tool allows you to see data regarding a site's overall traffic, engagement time, revenue, and user details.
Without some of this data to back up your SEO strategies, your business might be dead in the water.
Of course, you also need to keep a keen eye on Google algorithm updates. These can shift which sites rank in the search engine results and radically change your SEO campaigns. SEO consultants must stay abreast of the changes in their industry if they want to come out on top.
Courses for SEO Consultants
Maybe you think you're ready to open the doors on your own SEO consulting firm but just need to shore up your knowledge a little more first. Here are a few courses to help you make the most of your time and money as you become an SEO consulting company specializing in any of these skills.
Semrush SEO Crash Course
An expert SEO consultant knows all of the details of SEO like the back of their hand. Semrush is one of the leading tools out there, helping with everything from keyword research to on-page SEO, competitor analysis, to link building. Why not take their free course?
The Semrush SEO Crash Course covers everything you need to know as an SEO agency, including:
How to find great keywords to rank for
Tips for creating content surrounding your keyword research
Building backlinks to your content
How to track and monitor progress
It will only take you about an hour to work through the videos in this free training course, but you'll find valuable information that improves your SEO consultancy services.
Hubspot SEO Certification Course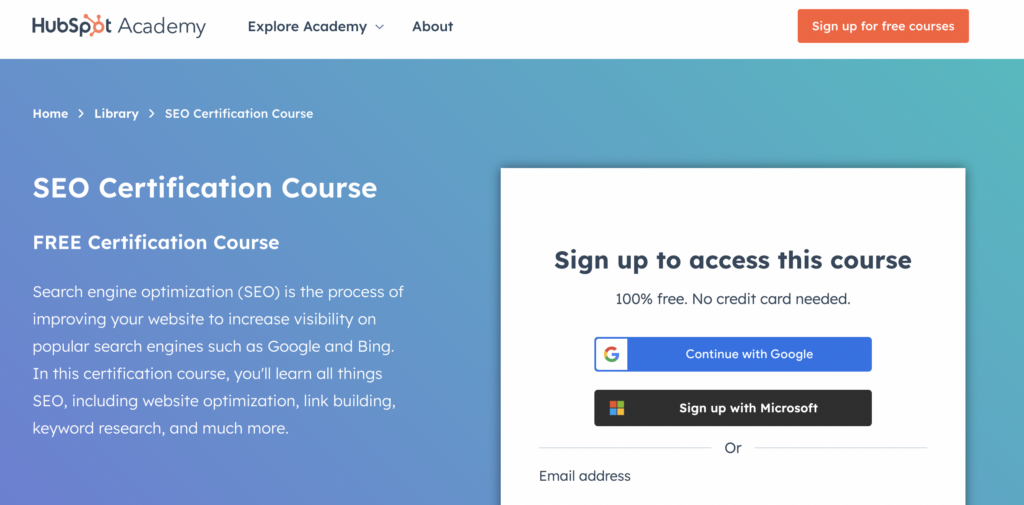 For SEO consultants who have a little more time on their hands, it might be a good idea to look into Hubspot's SEO Certification course. It runs about four hours and takes you in-depth on everything you need to know to crush your goals for organic traffic and search marketing.
Learn about keyword research, on-page and off-page SEO, and even reporting so that you can keep tabs on your progress.
Google Analytics 4 Course
Oftentimes what separates top SEO consultants from beginners is their knowledge of reading the reports Google puts out about a website. Understanding Google Analytics 4 is crucial, but it's a little more complex than content writing and keyword research.
The good news is that Google has assembled training just for you to get you up to speed quickly.
There are almost ten hours of course material in their Skill Shop classes. You can dive in from the very beginning to strengthen your SEO consulting service or get more in-depth with their full certification. Either way, these free trainings and tools are a must for all SEO consultants.
Yoast's All-Around SEO Training

Yoast SEO is one of the top services in this field, and they have released a great training course to help you make the most of your SEO consultancy. They promise to teach SEO consultants how to rank higher, get more readers, and sell more items or services with their crash course, All-Around SEO.
The only downside to this course is that it isn't free like the others. It's $99 per year but you gain access to robust features, an entire library of training material, and access to the premium Yoast plug-in.
SEO Consulting Services Salary
Curious how much you could stand to make from your SEO consulting service?
If you are thinking about launching a new company and becoming one of the top SEO consultants, you might not want to delay once you see their salary.
According to Zip Recruiter, the average annual salary for SEO consultants is an impressive $96,499 ($46 per hour). Glassdoor posts a similar average range, with people making anywhere from $72,000 to $128,000 in this field.
Where to Find Jobs in SEO Consulting
After seeing the salary and learning the skills, where can you find work as an SEO consultant?
Work for an SEO Consulting Company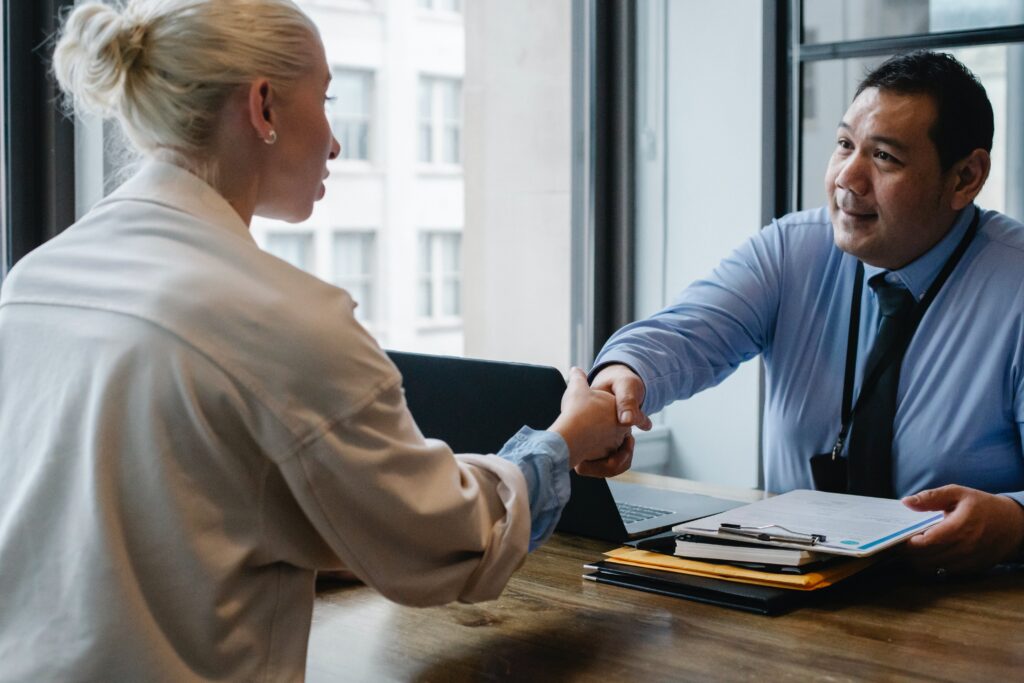 The first and most obvious place you can get a job is with an SEO agency. Oftentimes, they provide the customers for you and offer you a steady paycheck for your services.
However, you won't earn as much as you could working on your own. Some of the money you earn on a job gets absorbed back into the business for its continued growth.
Job Boards
People are always looking for SEO consultants, so consider launching your own business by applying to various jobs on boards like Upwork and Fiverr. People are always posting jobs looking for fresh talent that they can use to scale their business without having to hire a full-time worker.
Scour the job postings to see which ones are right for you. This is also a great way to dip your toes in the water with new skills and build up a reputation for yourself.
Cold Calling Local Businesses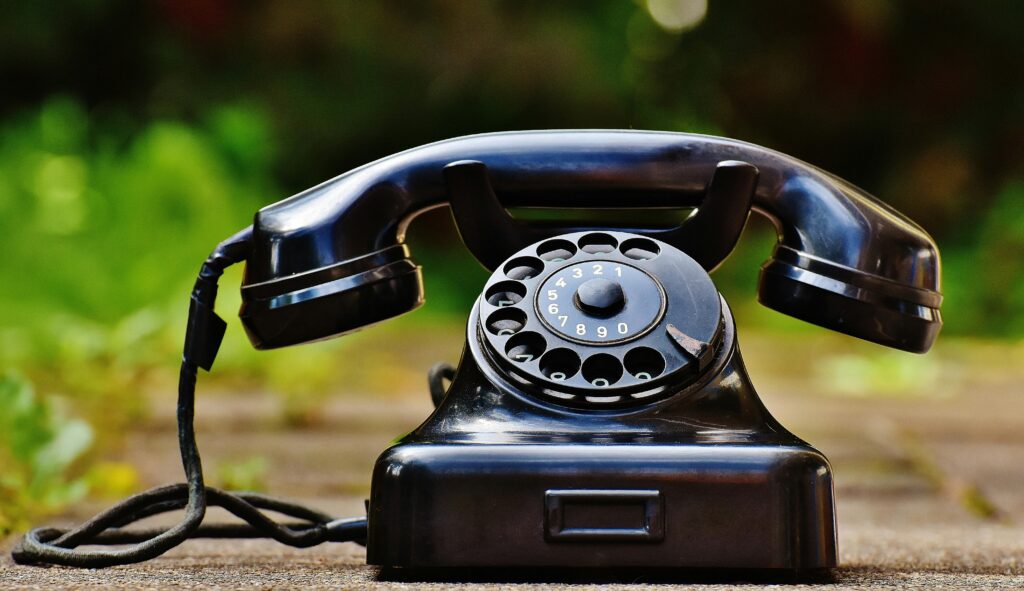 If you have a knack for sales and don't mind putting yourself out there, you can also launch an SEO agency by marketing directly to local businesses in your area. Offer to help them with organic traffic, paid search, and any other issues that might face problems in the community.
This is a good time to offer a complimentary website audit to prove how your services can improve their traffic.
Final Thoughts: SEO Consultants & a Thriving Business
SEO consultants serve an important function in the marketplace today because they have specialized skills that many businesses lack. Take a few free courses and get some experience under your belt, which can hold the keys to starting a robust new business that can earn you a steady living. A thriving business is just a few clicks away!
Want to learn step-by-step how I built my Niche Site Empire up to a full-time income?
Yes! I Love to Learn
Learn How I Built My Niche Site Empire to a Full-time Income
How to Pick the Right Keywords at the START, and avoid the losers
How to Scale and Outsource 90% of the Work, Allowing Your Empire to GROW Without You
How to Build a Site That Gets REAL TRAFFIC FROM GOOGLE (every. single. day.)
Subscribe to the Niche Pursuits Newsletter delivered with value 3X per week