The 19 Best Online Business Ideas To Start: Your Ultimate Guide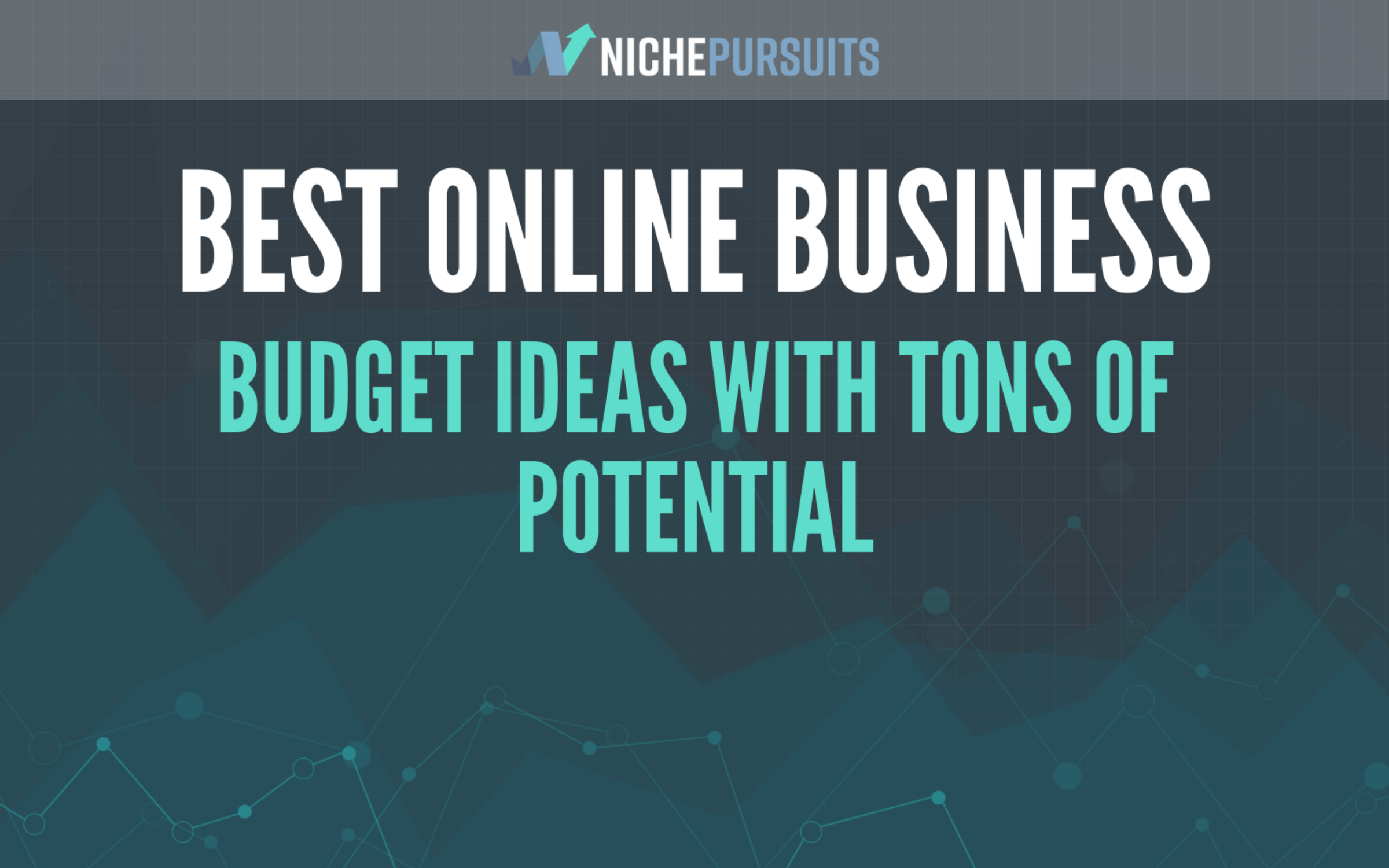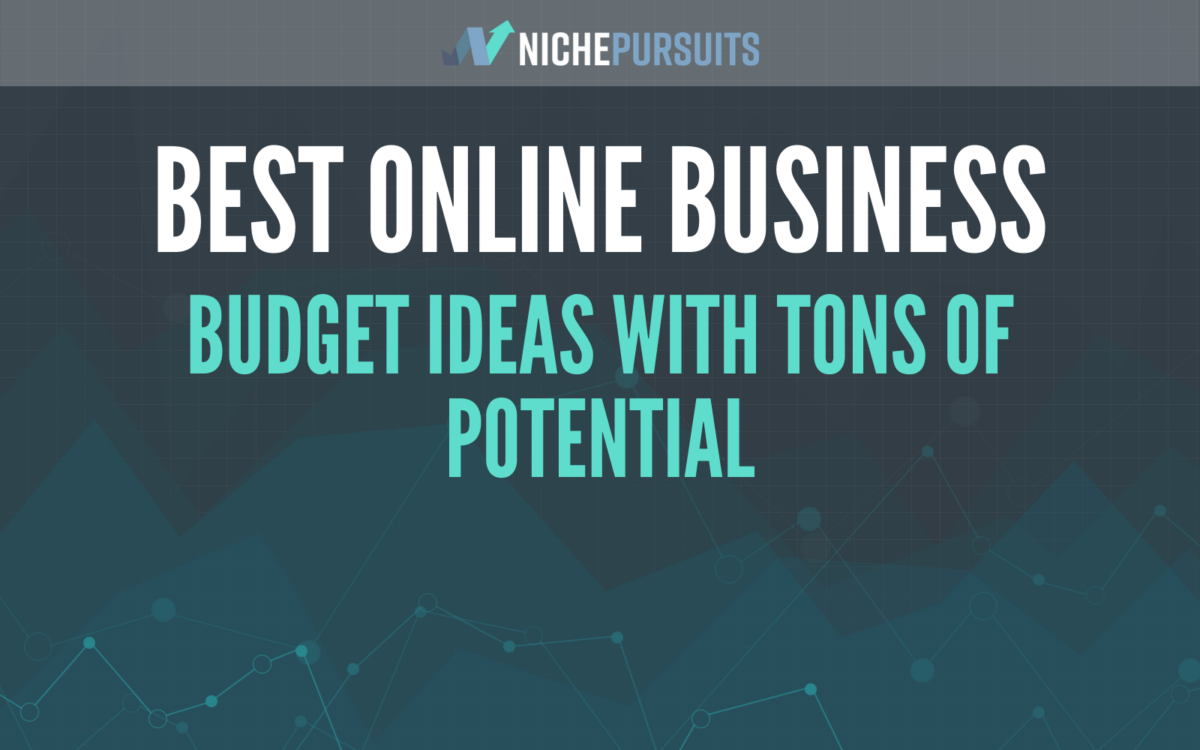 When you buy something through one of the links on our site, we may earn an affiliate commission.
Are you looking for advice on what's the best online business to start?
Well, then you've come to the right place.
In this article, I'll give you a list of the 19 best online businesses to start as early as today, sometimes for free!
There's never been a better or easier time to start your own business.
Never before has the barrier to entry been so low, startup costs so minimal, or the income potential so vast. You have access to online platforms, online resources, and tools that didn't exist a decade ago, social media being just one key example.
So let's dive in and get your creative juices flowing, and hopefully inspire you to kickstart your own online business.
Best Online Business Ideas to Start
Just a heads up, I've been making over 6 figures running my own online businesses since 2011.
Through trial and perseverance with different ventures, I have managed to create a pretty exceptional life for me and my family.
And I know this life is absolutely possible for you as well.
So this is all just to say that I have a pretty good idea about which small business idea to pursue and which to avoid. That's why I've curated this list to make sure it's possible for basically anyone to start regardless of your background.
1. Become A Blogger
There are lots of very successful bloggers out there – we're talking 5 and 6-figure-a-month levels of success.

But what you absolutely must avoid doing is starting a blog about "how to be a successful blogger."
How can you do that when you haven't achieved any success yet yourself? Fake it until you make it is not a business model I'd advise anyone to follow.
Blogging is one of the very best online business ideas, and one with as much potential as ever.
You just have to make sure that you start a blog on something that people actually want to read about.
If that happens to be something you're passionate about that's great. But you need to understand that it's way easier to monetize a blog about organic dog food than it is to make money from a blog about obscure literary fiction.
Don't worry though. There a ton of awesome niches to get into. And the truth is that blogging can even be a visual pursuit as well as there are plenty of photo and craft bloggers out there with massive audiences.
One of the biggest misperceptions about blogging is that you need to write these long, thought-provoking posts that make people stop and contemplate life.
Your blog doesn't need to be life-changing. In fact, you'll make more money if you focus on helping your readers solve whatever immediate problems they're facing.
Or you can just help them find a cool new product or service they didn't know they needed.
If you're wondering how to make money from your blog, then stop. You can't monetize a blog without an audience, and you can't get an audience without creating content. That's your first priority.
Build your audience, and then you can start looking at options like ads, affiliate marketing, or sponsored posts.
But just so you know, I put starting a blog as the number one option for the best online businesses to start because the barrier for entry is pretty much none:
Costs and Potential of Starting a Blog
Start-up costs: You can start out with a free WordPress account and then upgrade to a paid account later. Registering a domain name plus cheap web hosting will cost you about $20. And then you can use an awesome, fast, and free theme like Astra to help build your site.
Income potential: Blogs with a huge audience can earn anywhere from US $10,000 USD to $100,000 USD per month.
Success story: Pat Flynn of Smart Passive Income is one of the most successful, and dare I say likeable, success stories in the blogging industry.
I recommend trying out Bluehost if you're wanting to get in on this lucrative business. Bluehost is consistently one of the most popular options out there, especially for beginners. Their hosting is solid as are their servers. They make blog building cheap, easy, and flexible. Try out Bluehost now.
Start your online business with bluehost
2. Build Your Affiliate Marketing Empire
This model gives me warm fuzzies because it's a simple online business that's also enjoyable and has the potential for almost 100% passive income.
Affiliate marketing, in a nutshell, is about selling products on a commission basis for a range of companies, including major brand names. There's no need to buy inventory, handle packing or shipping, and you never have to deal with customer service issues.
The cornerstone of your affiliate business is about setting up a website that's focused on a specific niche.
You must then perform market research and find low competition keywords for that niche, with the aim of ranking on page one of Google for those keywords.
People visiting your site then click on a referral link, and if they make a purchase at the destination store, then you get paid a commission.
That's why some people call it "referral marketing".
As internet-based businesses go, affiliate marketing has huge income potential.
And as mentioned earlier, once it's set up properly the income from it can become almost 100% passive.
In fact, this is how I quit my job originally.  I built lots of little niche sites that eventually were bringing in an income of over $10,000 a month!  So, I said "Adios!" to my day job and I've never looked back.
Becoming an affiliate marketer is still one of the best ways to start a successful online business – and for many, it's more than enough!
Affiliate Marketing Training Course
**Want to learn how to fire your boss, develop passive income, and run a niche site empire?** Join the Authority Site System online course to get an over-the-shoulder guide for making an affiliate marketing site from scratch. Plus gain access to an active group of other people building a new online business right alongside you.
Get access to all the training + ongoing live webinars + a private Facebook group to make sure all your questions are answered.
Join The Authority Site System
You have two choices when creating a site to sell products or services via affiliate marketing business model – a niche site or an authority site.
Niche sites are smaller and focused on a specific type of product or service, featuring several dozen pages of content.
Authority sites, on the other hand, tend to have hundreds of articles, completely covering all known keywords for a given topic.
If you hate the idea of writing you can always outsource that work to somebody else.
But writing great content for an affiliate site really isn't that difficult. It just takes a bit of practice, and once you see those first commission checks you'll be up writing articles for your site before work, during your lunch break, and when you should be sound asleep in bed.
Successful affiliate marketers can be real gluttons for punishment.
I like to start new niche sites with affiliate marketing. It offers a high revenue per visitor (much higher than Google Adsense) and gives you the motivation to seek out some great long-tail keywords.
Here are some of the best affiliate marketing programs today:
Amazon Associates
Walmart
Wayfair
eBay
Jet
VigLink
SkimLinks
CJ
ShareASale
Rakuten
If you're just getting started, Amazon is by far the easiest program to use and the one I recommend.
You can learn more about building affiliate sites by reading this guide on how to build a niche site that makes $2,985 per month.
Costs and Potential of Starting an Affiliate Site
Start up costs: $10 for web hosting, and $10 for a domain name. If you're starting an online business, Bluehost helps you get started with cheap hosting and a .com domain name. Try them out to get your successful online business going.
Start your online business with Bluehost
Income potential: Anywhere from $50 to $100,000 per month.
Success story: WireCutter.com – this affiliate site was sold to The New York Times for $30 million USD.
3. Brainstorm an E-Commerce Business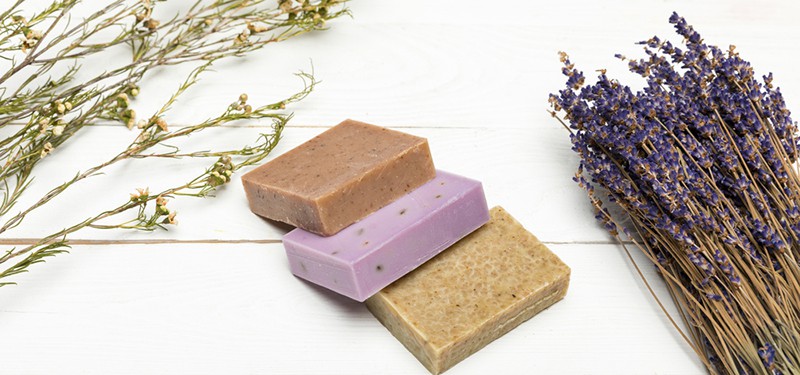 Some people still shy away from the idea of starting an e-commerce store because of the dot-com crash of 2001.
It left a lasting impression on anyone who witnessed it.
But modern e-commerce businesses are far removed from those days.
Back then you had to worry about paying a web developer vast amounts of money to build an e-commerce site for you.
After that, it was time to find SEO marketing agencies to rank your site, or you had to resort to paid (PPC) traffic. Then you had to deal with inventory, staff, deliveries and managing customer service issues.
Modern e-commerce platforms, such as Shopify, provide you with an easier and more cost-effective way to set up an online store.

You can choose to sell your own physical product directly to customers, which will involve packing and shipping products.
Another option is to again set up a Shopify store, but instead, you have customer orders drop-shipped to them by the manufacturer, or distributor.
You know those super-cheap items you see on Facebook that seem too good to be true?
The catch is always that it can take 30 – 45 days for your order to arrive – that's the dropshipping business in practice.
2 Brothers Making $30k Per Month with an eCommerce Store
A particularly high demand e-commerce market right now is selling monthly subscription boxes.
One of the most famous examples of this business model is the Dollar Shave Club. These guys started out in 2012 selling affordable men's grooming boxes each month.

By the time 2015 rolled around the Dollar Shave Club was acquired by Unilever for US$1 billion.
Shopify has become very popular in the online store industry because it offers a stable e-commerce platform, with secure payment options.
An advanced option is learning how to get into drop shipping and becoming an Amazon dropshipper. This can be a bit more challenging but well worth the pay-off if you have the money, knowledge, and time to make it work!
Costs and Income Potential of eCommerce Businesses
Start-up costs: $29 per month for a basic Shopify store. You then need to choose from either the drop shipping model or to sell your own products directly from your store.
Income potential: Umm around US$1 billion dollars, if you do things right. On a more serious note, an e-commerce business, selling in-demand products, can make 5-figures per month.
Success story: The Dollar Shave Club.
If you want to get started with Shopify, it won't cost you a dollar. They have a 14-day free trial so you can get a feel for the business before starting.
Click here to get a 14 day free trial with Shopify – no credit card required.
start your online store with shopify
4. Start Selling Sneakers
Sneaker reselling is a monster market that you've never heard of. But unlike some monster markets, it doesn't require a monster investment.
The principle here is simple: you buy limited-edition sneakers that are undervalued and sell them for a profit.
Since limited-edition sneakers sell out so fast, the price almost always takes an immediate spike. I recommend getting started by selling shoes that are already available.
Once you're experienced, start buying new releases. If you can be one of the few to buy a pair of sneakers before they're sold out, you stand to make some crazy money by reselling.
Reselling shoes can be tough to master, but it's very easy to start. 
First, head over to eBay and search "limited edition sneakers". Then check out StockX.
Find a pair of sneakers you like on eBay and then search for them on StockX.
StockX shows you a graph of the value of different sneakers (but you'll want to make sure StockX is legit). This will help give you an idea of a certain pair's value over time and will help you predict where that price is going in the future.
If StockX is showing you that a pair is worth more than what you're seeing it for on eBay, that might be a pair you could flip for profit.
Over time, you'll get a feel for what shoes tend to sell online really well and what shoes don't. Use this knowledge to play the riskier game of buying and selling brand new shoes.
The profit potential here is massive.
Costs and Potential of Reselling Shoes
Start-up costs: Can be as low as $20
Income potential: Up to $100,000+ per year
Success story: JV Ortiz makes 6 figures per year reselling shoes. He started while in college and now does it full-time.
And just like anything, you can learn on your own or you can learn from the experiences of others.
I always recommend saving yourself time and energy by learning from the experiences of others.
One guy who's done crazy good at reselling sneakers is JV Ortiz. And he has a whole guide about how you can get started.
His guide will help you find the best pairs, make the biggest profit, and make it easy to get started.
learn how to resell sneakers in your free time for up to 6 figures
Use code NICHEMONEY for an additional 10% off!
5. Become An Independent eBook Publisher
They say that everyone has at least one book in them.
While that's true, the traditional publishing industry certainly didn't support everyone's dream of seeing their novel on the shelves of their local bookstore.
Jeff Bezos saw this as an opportunity and completely disrupted the independent publishing industry back in 2007 when Amazon launched the first Kindle.
The Kindle gave rise to the self-publishing industry with its Kindle Direct Publishing (KDP) platform.
Now people from all walks of life can become independent authors and upload their own books to the Amazon marketplace.
For instance, a friend recently published a collection of short stories that's worth checking out for any fans of horror.
There are now more than 3.4 million self-published books on the KDP platform. And both new and established authors release hundreds of fiction and non-fiction books every single day.
The self-publishing industry now has hundreds of success stories of authors earning tens of thousands of dollars per month.
In fact, there are so many of them it was difficult to pick one success story to feature.
If nothing else, the rise of self-publishing proved that dismissing business opportunities without fully understanding them can be a big mistake.
Just ask Barnes & Noble.
Costs and Potential of Publishing Books Online
Startup costs: Zero, but ideally you'll need at least $100 for a great cover for your book. You would then ideally have another $100 for an editor and $100 to market your book once it's finished. That's a total investment of $300 to write and publish a novel that could make back 10x – 20x what you invested in it.
Income potential:  A single successful book can earn you anywhere from $100 – $500 per month. A successful series of books could earn you up to $50,000 per month within your first year as an indie author.
Success story: Dave Chesson is a successful publisher with several books under his belt. He blogs regularly with tips for self-publishing books and has also created Publisher Rocket that will help you find the best idea for your first (or next) book.
If you would like an easier way to get started, I recommend following along with what Dave Chesson teaches.
He sells a software application called Publisher Rocket that helps people find topics to write about and how to find Kindle keywords that are most likely to bring in free traffic (readers).
Plus when you buy Publisher Rocket he includes a bonus training course on how to be a successful author that goes along with it.
Check out Publisher Rocket Here
6. Flip Concert Tickets
No, I'm not suggesting you become a scalper. That's lame and, in many states, illegal.
However, concerts, sporting contests, and other stadium events likely want to avoid having empty seats.
Everyone loves to have a packed-out stadium, so owners or managers are often willing to sell tickets below their true market value.

And when something is sold below its true value, this equals an opportunity for a savvy entrepreneur like yourself.
Ticket resellers buy tickets at this underpriced value and then resell them for just a little bit more. This means profit for the reseller. And it isn't unethical.
Imagine someone wants to buy tickets to a U2 concert, but they don't have the money ready when the tickets are first released.
They'll probably be bummed out that they couldn't get the tickets they wanted.
But if you bought the tickets beforehand, now you have the opportunity to sell those tickets to them at a later date when they're ready.
That person will be grateful and you can charge whatever premium you see fit. It's a win-win.
Plus once the tickets are sold out, you can bump up the price even further if you'd like.
So, where's the best place to resell these tickets?
Well, StubHub is a great marketplace for this. StubHub is trustworthy and makes sure that everyone is in compliance with local laws.
Costs, Potential and Success Story of Reselling Tickets
Start-up costs: The price of your first ticket. If you get these tickets at a discount, it could be as low as $20 or $25.
Income potential: Up to 4 figures per month.
Success story: Michael Violi makes a full-time income from ticket reselling.  Michael also teaches a full training course and has an active community of students becoming ticket resellers.
Learn to Flip Tickets From Michael Here
7. Flipping Used Textbooks
One of the simplest side-hustles to get started with is flipping used textbooks on Amazon.
While there are a couple of different approaches to take, the one I like best is buying used books on Amazon and then selling them on other book platforms at a higher price and pocketing the difference. 
Sound too good to be true?
There are actually more deals out there like this than you'd believe. In fact, sellers list used textbooks for low prices on Amazon all the time not realizing they could sell that book on eBay or other platforms for more money.
For example, you might see a Biology 101 textbook that has a used price on Amazon of $45 and $70 on eBay. That means you could flip it for a $25 profit.
You can start searching for deals manually or use TexTrader to speed up the process significantly.
Cost and Potential of Flipping Textbooks
Start-up costs: $50 or the price of the first used book you decide to flip.
Income potential: Anywhere from $50 to $1,000 per month.
Success story: Chris from FBAMaster.com has made thousands of dollars using this strategy.
Start selling textbooks with Textrader
8. Start an SEO Business
If you have even moderate SEO skills, then you can easily start a side hustle by offering search engine optimization services to businesses all over the world.
SEO is global, so always think global when it comes to your potential client base.
The sad truth is that for all the SEO consultants out there who know exactly what they're talking about, there are hundreds of others who are clueless, money-grabbing sharks.
Their sole focus is on getting customers signed up for a 6-month retainer based on promised results.
They then kick their heels for the first few months, pocketing cash for doing nothing.
This nefarious practice has driven up demand for those ethical, white hat SEO practitioners who can actually help businesses improve their organic traffic.
You can approach these profitable online business ideas from a couple of angles.
The first is to market yourself directly to companies through LinkedIn or via cold email outreach (but just ensure you know the best times to cold email). The idea of actually marketing yourself might terrify you, but it gets easier with time.
I promise.
The other option is to offer white label SEO services to web design agencies.
What this means is they handle the web development side of things, and you take care of the search engine optimization work. The perk of this approach is you never have to deal with their clients. Most SEO consultants start here because all the client-finding work is already done.
That lets you focus on what you're best at – ranking sites in Google.
The only real downside to running an SEO business is that you'll need to invest in a handful of tools to give you the best possible chance of landing those 4-figure per month client retainers.
Oh, and if you have any experience in managing Facebook Ads or Google Ads than managing PPC (Pay Per Click) advertising campaigns for clients can help double whatever your current hourly SEO rate is.
Businesses in competitive industries are quite happy to pay a freelance PPC consultant a lucrative monthly retainer to beat out their competitors.
Costs, Income Potential, and Success Story of an SEO Consulting Business
Start-up costs: Ahrefs, SEMrush, or similar are helpful all-in-one tools. You'll need at least one that will likely run $79 to $199 a month. These tools help you research keywords, analyze search engine results pages (SERPs), and check backlinks.
Income potential: Monthly retainers of $1,000+ per month are quite achievable.
Success story: Daryl Rosser is a perfect example of a local SEO consultant earning an enviable monthly income from his business.
9. Flip Websites and Domains for Profit

Let's assume you have the money to invest in a successful online business, but you have limited free time in which to do that.
You dream of coming across an online business that you can buy low and sell high, similar to an investment property.
If you're the type of personality that likes the maximum return for the minimum of effort (and who doesn't?) then you might just fall in love with the idea of flipping websites and domains for profit.
There are thousands of website owners looking for somebody to buy their web properties.
Most investors who buy these sites tend to look for something they can improve. Something they can do to transform the site into a successful online business they can use to generate some nice cash flow, and for some ideas check out our list of assets that generate cash flow.
They take a long-term approach to their investment, sometimes willing to delay the recoupment of their investment to a year or more down the road.
But there are other speculators looking for "Golden Goose" websites.
They're looking for sites where the business owner doesn't understand the true value of their web property. Sometimes they've made a handful of mistakes with their SEO that's caused their traffic to tank.
Sometimes they just haven't monetized it properly.
What this means for you is that you can find websites being sold for just a few hundred dollars. And that same website can quite easily be resold to the right person for several thousand dollars.
Here's how it could look:
As an investor, you buy a website for $10,000 on motioninvest.com.
You then hire an SEO consultant to optimize it for $1,000.
Once the SEO work is complete you flip the site several weeks later (perhaps again on Motion Invest) for $20,000.
That leaves you with US$9,000 in profit for doing almost no work.
Selling domain names
If you can't afford to buy a website at the moment there are just as many opportunities in buying and selling domain names.
The people who do this are referred to as domain flippers. The principle is the same – you buy a domain for as little as $10 and flip it for several times that amount.
Do companies still pay thousands of dollars for a domain name you own but they want? Absolutely.
Costs and Income Potential of Flipping Domains and Sites
Startup costs: It's entirely possible to start a domain flipping business for as little as $10. Running a website flipping business on a tight budget is also possible, but you'll realistically need at least $500 to find a worthwhile investment.
Income potential: The sky really is the limit here. I know of one site that was bought for $30,000 and was flipped two years later for almost US $400,000.
Success stories: Chris Clark registered the domain name Pizza.com in 1994 for $20 and flipped it in 2008 for US$2.6 million. Opportunities like this still exist today.
I like to purchase domains through Namecheap. They are (as they sound) cheap domain names that you can turn and flip for big bucks. Buy your first domain with Namecheap for under $1.
Buy cheap domains with Namecheap
10. Start an Amazon FBA Business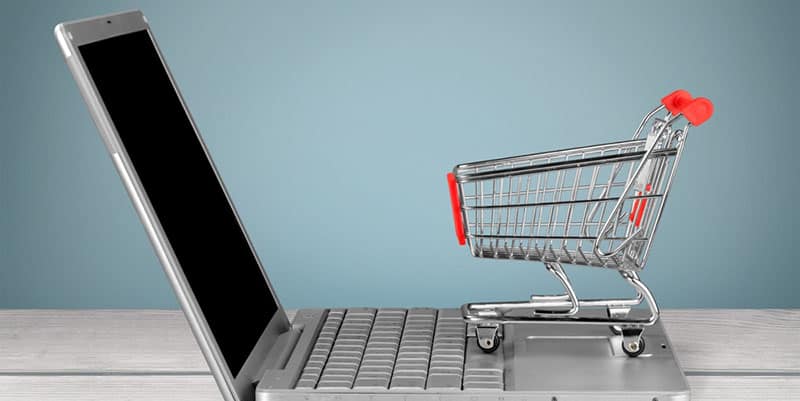 I kept the Fulfillment by Amazon (FBA) business model separate from the e-commerce section above. The reason for this is that Amazon FBA is a little bit different from regular e-commerce.
This difference is it allows you to piggyback off the success of the biggest online retailer on the planet – Amazon.
How would you like to come up with an idea for a range of products you want to sell online, but have Amazon do all the hard work of administrative tasks like advertising, storing, packing, shipping, returns, and providing excellent customer service on queries for you?
Sounds great, right?
It is, and that's exactly what Amazon offers their FBA sellers.
The process of getting Amazon to sell your products for you is a straightforward one:
You brainstorm an idea for a product you think will sell online.
Next up is to do extensive market research on that product, focusing on product popularity, sales price and profit margins.
Now you need to find a company that will manufacture your product(s) for you – this is a lot easier than it sounds.
Once your product order is completed, you then arrange for them to be shipped to an Amazon fulfillment center.
You create your product listings for your Amazon store.
The listings go live, and you start making sales.
Around 14 days later you receive your slice of the pie from Amazon via check or electronic fund transfer to your bank account.
The above is a simplified version of each step, but it really is that simple when you break the Amazon FBA business model down to its core principles.
Costs and Potential of Amazon FBA
Start-up costs: An Amazon 'Professional Sellers Account" only costs $40 per month, but you'll need around US$2,500 in total to get started. Note: That figure does not include advertising or professional photography.
Income Potential: Anywhere from $1,000 per month to several million dollars per year.
Success story: Chris Guthrie is a shining light in the FBA business space.
To minimize your start-up costs, you can do some research to find low-hanging fruit. I recommend Helium10 to find opportunities with low start-up costs and high rewards.
Start up a passive income stream in Amazon FBA with Helium10
11. Start an Online Business Offering Translation Services
As the world globalizes, different cultures and languages are constantly running into one another. There is a bigger need than ever for people to make their sites multi-language.
The translation gig is one that has more competition than ever. More people are growing up bilingual than ever before. But the vast majority of this competition only exists in certain niches.
For example, there are tons of translators from Spanish to English. Any of the Romance languages (Spanish, French, Italian, etc.) have huge numbers of people who can speak two or three of these languages.
If you want to get started in translation, you can make a living by translating common language pairings (Spanish to English, French to German, etc.).
But just an FYI: You can make a killing by translating to uncommon language pairings (English to Arabic, Spanish to Russian, etc.). If you're looking for a general rule of thumb, translators are paid more depending on how distant the native speakers of each language live from one another.
English and Spanish speakers live close, so translators are more common. German and Swedish speakers live near each other, so you'll find a lot of competition there.
English and Arabic speakers live on the other sides of the planet, so there is a lot of money in this niche.
English speakers can make a killing translating to Arabic, Russian, Mandarin, Hindi, and other languages that aren't as common in English-speaking countries.
Costs and Potential of an Online Translation Business

Startup costs: If you already know the language, there are no startup costs. This is a ripe niche that needs to be filled. If you don't know the language, you could consider hiring a freelance translator and pocketing the difference.
Income potential: Translators from common languages can make anywhere from $15 per hour on up. Wages may rise if you can listen and translate (transcribe) as well as read and translate. If you can translate uncommon languages (English to Arabic), then you could make a starting price of $30 per hour. If you can translate multiple uncommon languages (English to Arabic to Russian), you could be making $100 per hour or more.
Success story: Multiple six-figure translators charging upwards of $0.40-$0.50 per word.
12. Start A Virtual Assistant Service
What exactly is a virtual assistant (VA)?
Virtual assistants are generally solopreneurs who offer their services to small businesses that need help with a given range of tasks.
Some people might argue that being a virtual assistant isn't really running a business (although there are some great virtual assistant websites for legitimate businesses). But somebody like Gina Horkey can prove that's simply not true, and she has a booming business to back up her claims.
She's also seen as the "go-to" person for a step-by-step guide to running your own VA business.
It's also possible to scale up the idea of being a solo VA and becoming an agency instead. In this model, you find and vet virtual assistants for online business owners. You then get paid a referral fee for your troubles.
Typical tasks required of a virtual assistant can range from answering phones and organizing their client's inbox, all the way up to graphic design, search engine optimization, ad-hoc web design and even making a business plan.
Wait…somebody will pay you to manage their emails for them?
Yup.
You'd be amazed at just how many small business owners and entrepreneurs are buried under an inbox of 10,000 – 20,000 emails that they don't have time to categorize, prioritize or reply to.
If you're trying to decide on what virtual services to offer, all you need to do is sit down and list out what skills and abilities you have.
Everyone has a skill they can sell as a virtual assistant. And even if, for some odd reason, you don't have any then you can always learn one by taking courses on Udemy or Teachable (check out our Teachable review).
The great thing about having a VA business is that once you develop a reputation, then word-of-mouth advertising takes over.
All successful business VAs wind up hiring other people to help them because they get so swamped with client work.
Costs and Potential of Starting a Virtual Assistant Business

Startup costs: A laptop, an Internet connection, and a $10 account on Upwork.
Income potential: Virtual assistant rates vary from $20 to $100 per hour, but you're more likely to make around $30 per hour for your efforts. And you get to do that without ever leaving your home.
Success story: Gina Horkey, but she's just one of many successful VAs out there.
13. Build a Mobile App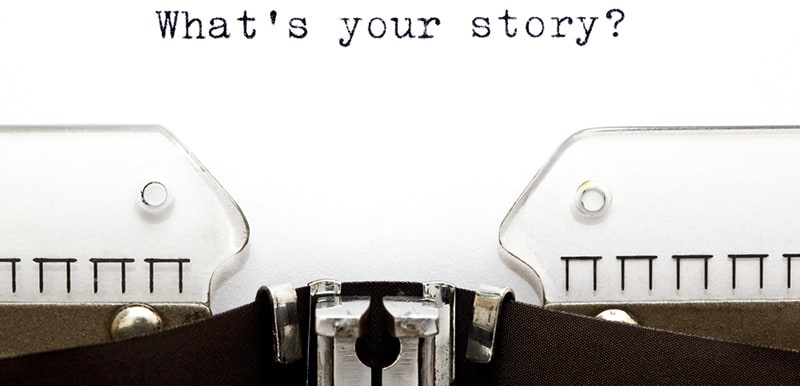 The modern world runs on apps.
And what's the one thing successful apps have in common?
Someone is profiting big-time from them.
If you're able to start your own app that others want to use, you can get in on the money too.

You don't have to launch the next Angry Birds or Reddit. Try to think of an app that you've always wanted on your phone but have never been able to find.
A fun game that doesn't drain my battery.
A free, powerful photo editing software.
Something that tells me when my favorite shows are getting removed from Netflix.
If this is the arena you're going in, try to start small. This will help you to keep your initial investment low.
This way you'll not only be able to gauge if you like the business model but you'll also learn a ton along the way.
Costs and Potential of Starting an App Business

Start-up costs: Purchasing open source software and developing it can cost as little as $500. If you know how to develop apps already, your start-up cost could be $0.
Income potential: Billion-dollar companies have been made off of apps, but a more realistic goal is about $1000 per month.
Success story: Podcast guest Justin makes over $1000 every day with his apps.
14. Invest In Peer-to-Peer Loans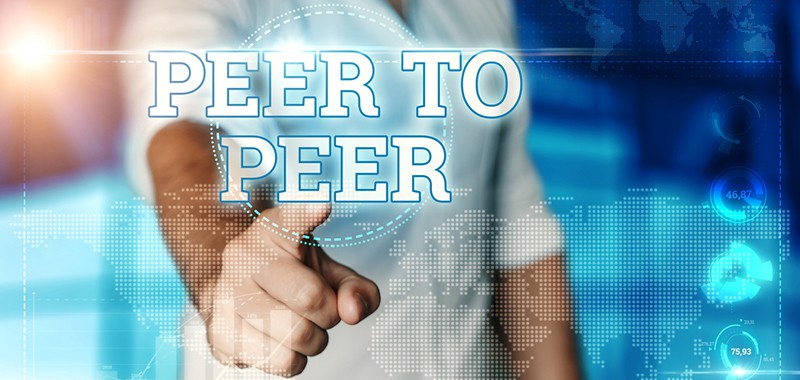 The traditional model of banks having a monopoly on loans and currency has been turned on its head after several hundred years.
Although the first bank was set up by the Medici family in 1472, the loans process hasn't changed since then.
But in 2005, the first Peer-to-Peer (P2P) loans came into fruition.
The P2P lending model directly matches lenders with borrowers, usually at very competitive interest rates.

So, even if you have lousy credit, there's still a good chance you might qualify for a P2P loan. There can be more risk for the lender in a peer-to-peer loan, but the dividends are worth it.
Peer-to-Peer loans are really just a form of crowdfunding. But the difference is that P2P lenders "invest" in borrowers, instead of investing in business start-ups.
So, how exactly do you go about lending your money to other people and generating a profit?
You use an intermediary P2P platform, such as Lending Club, to do all the hard work for you. They're just one of the many popular P2P loan platforms online, including others like Prosper, BitBond, and Zopa.
To give you a basic example of how P2P lending works, let's say you find a borrower on a P2P loan platform that needs $10,000.
You offer them a loan for the full amount but at an 8% interest rate over 3-years due to their unstable credit rating. You could also offer to part-finance the loan, with other lenders investing in the remainder of it.
The lending platform will take a 1% cut for matching lender and borrower, leaving you the investor with a healthy 7% return on your investment.
For reference: If you invested the same money in a standard savings account in the United States you'd earn a whopping .01% to 1.45% in interest per year. And banks actually promote those rates with a straight face!
Here's a simplified version of what takes place, but the principles are the same:
You lend money to people who can't or won't borrow it from regular banks.
Your profit is generated by the interest charged on that loan.
Costs and Potential of Peer to Peer Lending

Startup costs: You don't need to be Warren Buffet to get involved in the peer-to-peer lending market. In fact, some peer-to-peer success stories have started with as little as $25.
Income potential: Inexperienced lenders can earn as little as 4% per year in interest on their loans. Which is still better than most banks. More experienced lenders report returns of 12% – 14% on their loans. But do your due diligence because every financial transaction involves an element of risk.
Success stories: Joseph Hogue made US$10,000 with P2P loans.
15. Start Selling Online Courses
If you have a skill of any kind, you can make money teaching it online.
Are you a graphic designer or a great writer? Or maybe you're a powerful public speaker, or a great parent?
Online teachers can cover anything from business coaching and high-level college classes. To becoming a personal chef or how to best handle domestic disputes.

There are large numbers of people willing to pay good money to learn primitive survival skills, or to stay motivated.
So ask yourself, what is something that you're passionate about and really good at? Do you think there are other people out there who would be interested in your skills or knowledge?
Your skills maybe more valuable than you realize.
And remember, you only have to be better than your students.
Costs and Potential of Teaching Online
Startup costs: It depends on how you want to teach. If you made a course through something like Udemy, your start-up costs could be $0. If you want to make your own website to sell online videos or courses, then you'll need to spend a little bit on hosting. I've used Bluehost for tons of my niche sites.
If you're starting an online business, Bluehost helps you get started with cheap hosting and a .com domain name. Try them out to get your online business going.
Start your online business with bluehost
Income potential: The income for online teachers can be enormous. $1500 per month is very achievable. Pat Flynn, Brian Dean, and many others make over $1 million a year selling online courses.
Success story: Khalid Farhan, guest on the Niche Pursuits Podcast, went from writing $1 articles to running a successful blog that teaches people how to make money online.
16. Write Your Way To Success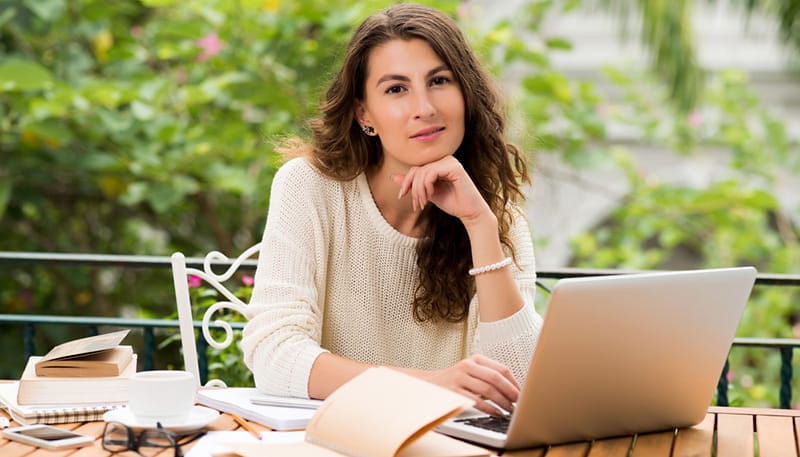 Ever wondered where the term "freelancer" comes from?
Freelancers used to be soldiers-for-hire, willing to sell their lance to the highest bidder. We're not really sure how that got applied to writers-for-hire, but they do say the pen is mightier than the sword.
Speaking from experience, selling your services as a freelance writer is one of the quickest ways to earn money online. And don't worry, you don't need a Master's in English or journalism experience to be successful.
In fact, having too much knowledge can actually get in your way of making money as a freelance writer.
What you do need to get clients are samples of your previous work.
And that means you'll need to create some if you don't have any.
One of the quickest ways to build a portfolio is to write articles for sites like Constant Content. Their editors are merciless, so that means they only approve well-written work.
If that approach doesn't interest you then head over to Google Trends and look for a trending topic. Ideally, this will be something you find interesting, but that's not an absolute requirement here.
Create a piece of content on that same topic, sign up for a free WordPress account and post it there. Voila – you have officially started your writing portfolio. (Which you can use to grow into a blogging business.)
What will also help your earning potential is to niche down. That's because writing on the same subject for hundreds of hours will make you an expert.
To paraphrase Cal Newport, "…you'll build up a lot of career capital through deliberate practice." It's how you become so good that clients can't ignore you.
Once you have a few samples it's time to go find some prospective clients.
Sites like Freelancer and Upwork are good places to start out.
But you don't need to stick to the same path taken by every other freelance writer. Use some lateral thinking to find clients.
Join relevant groups on Facebook or LinkedIn. Look for forums dedicated to web development, digital marketing or SEO – there's almost always a "writers for hire" section you can use to find new clients.
Some writers only work on specific types of writing, such as technical writing. Other freelance writers will work for whoever is willing to pay them.
But bear in mind that writers who specialize earn more than generalists. That's been proven time and time again.
Two sub-niches within the freelance writing world you should be aware of are editing and proofreading. Reliable, high-quality editors are in huge demand, with some of the best ones having a six-month waiting list.
Costs and Potential for Freelance Writing

Startup costs: Freelance writing is another of those service-based businesses with very low start-up costs. There are tons of places online where you can find clients for free. At worst you can sign up for an Upwork account for $10 per month, just don't plan on staying there forever. The most lucrative writing projects are rarely found on platforms like Upwork.
Income Potential: Freelance writers charge anywhere from 1c per word to $1 per word, depending on their experience and ability.
Success story: There are literally too many to choose from.
17. Social Media Marketing
Social media is the new giant of the world, but there are still tons of businesses (and people) who struggle with it.
There are over 42 million Facebook pages. Think about how many pages you are an active participant in.
For me, I have an active role on exactly one Facebook page – the Niche Pursuits Facebook page.
It's not that I hate other pages. I would love to find more pages and groups that appeal to my interests!
The problem with these pages is that they've done a poor job of marketing themselves to me. They haven't put themselves on my radar and told me why I need them.
There is a huge market for social media marketing consultancy. If you can help businesses or individuals connect with like-minded people, then you have a valuable skill. Most businesses have something to offer to somebody. They just struggle to reach them.
If you can help businesses find followers and communicate their message well, you can start consulting for social media marketing.
This won't just help your clients and your own reputation.
It'll put some serious bucks into your wallet.
A good social media marketing consultant who can find plenty of potential clients for these companies will build an impressive small business.
One that is much easier to deal with than if you focused on web design, graphic design, or other areas that are in demand but also heavily competitive.
To get started, try asking your favorite coffee shop or other local businesses if they'd like help with their social media accounts. Even if it's for free at first, getting some numbers under your belt can help build an impressive portfolio.
Start Up Costs and income Potential for Social Media Consultants
Start-up costs: None. If you can build a social media following without fancy tools, the startup cost for you is exactly zero.
Income potential: There are entire multi-million dollar businesses built on the backs of social media consultancies. A side gig consultancy could net you an easy few hundred dollars per month on retainer. If you are good at it, you could be getting up to $10,000 per month or more in residual income from clients you love.
Success story: Alexis Grant is so successful as a social media consultant that now she's teaching others how to become one.
18. Start an Online Business Selling Digital Products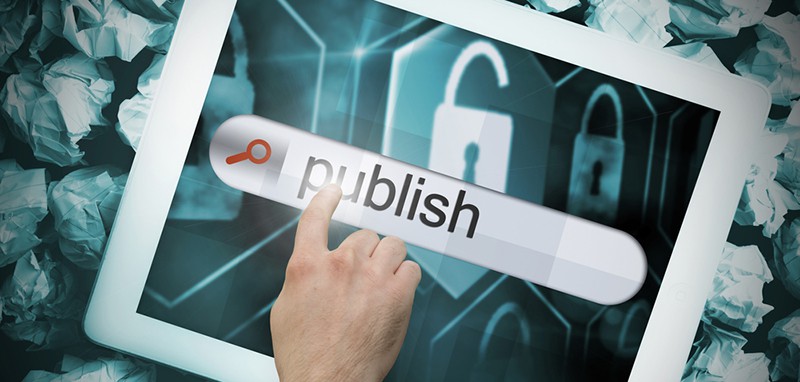 While this online business model does involve selling products, they're not physical ones.
Digital products can be anything from a PDF file to a membership site, a training course, or a software product.
But the key takeaway about selling digital products is this: You create it once, and you sell it many times over.
A digital product can be resold to new customers all year round. This is the exact opposite of the e-commerce industry where you're constantly looking for new products to sell.
Infoproducts can cost almost nothing to produce, and they don't require space in a warehouse. Customers receive their order by email, or via a link, so there's no shipping involved.
Creating a digital product can be as simple as writing a document in Microsoft Word, saving it as a PDF file and then uploading it to Clickbank. Although the days of selling high-priced PDF "eBooks" is a thing of the past, there's still a huge demand for digital products across a wide range of niches.
An example of this is all the cryptocurrency training guides currently available online.
People from all walks of life want to invest in cryptocurrencies because of the crazy success of Bitcoin. A digital product teaching people about crypto might only sell for $27 but it'll be pretty much 100% profit for the creator.
Digital software products can be just as profitable, but operating system compatibility issues can make it tough work. You can wind up spending half your day dealing with customer support issues, for example.
Now with the advent of SaaS (Software as a Service), software creators are hosting their products online. Your customers don't have to download and install a software installer because your product is available from the cloud.
Taking your software to the cloud means your product is compatible with almost any computer with a web browser. Customers then pay for access to the software, ensuring your creation is never pirated or hacked.
Costs and Potential of Digital Products
Startup costs: You can create an eBook with a word processor, a few hours of your time, and some stock images. Your total production costs would be no more than $20. You may need additional money if you want to pay for advertising or promotion though.
Income potential: Successful digital product creators can make tens of thousands to hundreds of thousands of dollars per month. This depends on the pricing of their products and whether or not they have recurring income from it.
Success stories: Here's a great example of lateral thinking when it comes to selling digital products. A creative couple on the Shopify blog is making $600,000 per year selling doll clothing patterns.
19. Open an Etsy Store
Do you love everything arts, crafts and vintage? Or maybe you love making things with your hands?
If that's the case then Etsy is an online business model worth checking out as it provides creatives with a dedicated platform to sell handmade or vintage goods.
Although Etsy originally launched as a platform solely for crafters, it's expanded to include pre-made vintage and antique items. Some sellers do try to circumvent the system to sell mass-produced items, but Etsy shuts those stores down once they find them.
So, what sells well on Etsy?  Here's a complete online course that teaches you exactly how to establish a successful Etsy business.
You can see how we've compared Etsy vs. Shopify.
Personalized items such as mugs, pillows and wedding favors are always popular. Handmade bags, stickers, handmade jewelry and charms, and other fabric items are also bestsellers.
Other big sellers on Etsy include vintage and retro household wares and clothing items. Everything from hats to chairs and sofas can sell for 20x what you paid for them in a thrift store.
And don't worry even if you're not artistically inclined you could always set up an Esty store that only sells raw materials to others.
Starting an Etsy shop is completely free, and they provide tons of support and training for sellers. This includes an online course for marketing training that even covers the basics of SEO.
An Etsy store can be started as a part-time business, and then become your full-time gig when you're earning enough from it. The top sellers on the platform often sell over 1,000 items from their store every day.
Yup, that's 1,000 items every single day.
Costs and Income Potential of an Etsy Business
Start-up costs: Free – you can start by selling unique items you own but no longer want. Or have a look on Craigslist for items people are giving away for free. People regularly give away vintage and retro items that are worth hundreds of dollars.
Income potential: The biggest Etsy sellers earn tens of thousands of dollars per month.
Success story: There are too many to mention individually, but here's a selection.
Join the Etsy Business Online Course Here
20 (Bonus!): Become an Online Influencer
This doesn't mean you need to become the next Kardashians.
'Influencer' can carry a negative conotation but the truth is it can be a very successful business venture.
Are you passionate about a topic?
Well then it's possible that if you put yourself out there and provided something of value to someone, you could become an influencer.
There are influencers who are popular gamers on YouTube and Twitch. Others who specialize in hobbies of all kinds and hang out on Pinterest or Instagram.
Or outdoor experts making a good living from their YouTube channel and any other social media platform they use.
As you can see there's no shortage of niches to become an influencer in!

A bit of charisma, a willingness to help people and interact with your target audience can help you become an influencer.

Once that happens companies will be willing to sponsor you, turning your knowledge, helpfulness, and personality into actual online income.
The earning potential varies quite a bit depending on a variety of factors.
One of the most important steps is to start out with a plan.
Being a "general influencer" usually isn't a thing and only works with celebrities anyway.
However, being a personal chef, or talking about travel, hobbies, or going in-depth on a local location, exercise or sport – all of these can lead to photos, videos, and content you can share.
Always add value and look to build multiple income streams and you may be surprised just how profitable this can be.
This isn't the conventional small business owner route.
However, there is serious potential with being an influencer and turning that into a profitable online business you'll love.
Costs and Income Potential of Being and Influencer
Start-up costs: Free. While you will want to make sure to get good camera equipment, and have a decent laptop at the very least, signing up for social media is free. Posting your pictures is free. This is a business you can literally start with nothing and build your way up.
Income potential: Starts small but balloons. Top YouTubers earn over $10 million a year, while many niche influencers comfortably make five or even six figures per year.
Success story: Lost LeBlanc is a YouTuber who went from no following in 2015 to full-time travel YouTuber just two years later. If you Google "niche influencer" you'll see just how many very different roads there are for making a living as an influencer growing an online community.
For many people, the idea of being a mini-online celebrity is less than appealing. For others, this is the best business to start online and a dream come true!
Best Online Businesses to Start – Based on Your Income Goals and Needs
Starting an online business isn't always easy.
But once you get to the heart of why you want to have your own business, be it a part-time or full-time online business it comes down to a handful of factors:
Money
Autonomy
Predictability
There's no better feeling than grabbing the rudder of life away from an ungrateful employer and setting sail for the glowing horizon of entrepreneurial success. You KNOW you can do this.
But an even more pressing need is earning enough money to replace your 9-5 income, or just to pay those extra bills.
And this is the point where you need to stop and ask yourself how quickly you want to replace your income.
Why?
Because that will have a direct impact on the type of business you start.
You see, there are only two types of businesses:
Product-based
Service-based
A product-based online business is one where you're selling products directly to customers.
E-commerce stores are a perfect example of a product-based internet business. Just be aware it can take several weeks and usually months for this type of business to earn money.
Service-based businesses are where you exchange your time for money, but at a higher rate than a daytime job.
The real beauty of this type of business is that you can start earning money almost immediately.
There's a growing need from businesses for virtual assistants, freelance writers, web developers, and SEO consultants.
Never leave a full-time job in the hope of getting rich overnight starting an online business. It might happen, but the odds are stacked against you.
The Benefits of an Online Internet Business
When you compare any online digital business to its brick-and-mortar retail equivalent, you'll understand why tens of millions of people all over the world take the online route instead.
Owning a physical business means you need to think about bank loans or financing, leases, maintaining inventory, business insurance, finding staff, training staff, etc.
You then need to factor in finding a prime location for your business. If you don't have enough footfall then you can expect to be shutting up shop in as little as a few months. In fact, 50% of small brick-and-mortar businesses fail within their first 3 years.
Some of the things I love about pretty much any online business model out there includes:
Low startup costs
Almost non-existent overhead
Can be run from anywhere in the world
Can be run part-time
No staff is required unless you choose to
Most of the online business models I covered here can be started for less than $50, while some of them can start from $0.
That's not a typo – it genuinely does mean zero dollars and cents.
If you can find any ethical and legal brick-and-mortar retail business you can start with exactly nothing, then we'd love to hear about it. Oh, and that doesn't include the "no money down" property flipping model.
Internet business opportunities are more accessible and available now than ever. There is nothing preventing you from getting started… only you!
Best Online Businesses to Start for You
So there you have a list of the best online business ideas.
Are there more ways to have successful online businesses?
Sure, but lots of them aren't possible for the average person.
So what is the best online business for you to start?
That will depend on where your passions and your talents intersect. Maybe you love the idea of helping people do little things to make their lives easier.
If so, that is the literal definition of a virtual assistant. Consider starting a VA business.
If you love teaching and think that you have a skill that others want to learn, start an online course and begin teaching. Be funny, be interesting, and help others learn your trade with ease.
If you want to grow a business to huge levels and make passive income, maybe an Amazon FBA business is a good pick for you. It'll take a little more initial time and investment than some other options, but the sky really is the limit.
I'd be remiss if I didn't mention my personal love. Building niche websites that rank well and make passive income.
There are so many internet business ideas that you can take advantage of with a niche site.
Almost all of the businesses above could be run on, advertised on, or funded by a niche website.
Take a look at where your passions lie. What excites you, gets you out of bed in the mornings? Then look at what people need. What's the great product that hasn't been built yet? What idea could make your life (and especially your customer's life) easier?
That's what your online business should be. You can set up a passive income stream and do something you're passionate about. Now that is winning.
Key Takeaway
There you have it – a  comprehensive guide to the best online businesses to start this year.
But which online business idea is right for you?
Most entrepreneurs will start several businesses over a period of a few years. This is so they never have to rely on just one stream of income.

The online business world is always in a state of flux, so it's best never to have all your digital eggs in one basket.
Whatever you choose, I think that an online niche business could be an excellent foundation to start, promote, or fund every one of the other online business ideas I mentioned above.
This is what I did and it's been working out great!
If you have a strong work ethic, are willing to learn, and have an internet connection, there's no reason you can't start your own internet business and build it into a mini-empire!
And if you'd like to dip your toes in the water with little to no risk involved, you can check out our list of real online jobs.
Want to learn step-by-step how I built my Niche Site Empire up to a full-time income?
Yes! I Love to Learn
Learn How I Built My Niche Site Empire to a Full-time Income
How to Pick the Right Keywords at the START, and avoid the losers
How to Scale and Outsource 90% of the Work, Allowing Your Empire to GROW Without You
How to Build a Site That Gets REAL TRAFFIC FROM GOOGLE (every. single. day.)
Subscribe to the Niche Pursuits Newsletter delivered with value 3X per week