Is StockX Legit? Everything You Should Know About the Sneaker Reselling Site
When you buy something through one of the links on our site, we may earn an affiliate commission.
Is StockX Legit? Yes, but it's not without plenty of flaws. This article will check out everything you need to know about the business - enough for you to make up your own mind.
The sneaker resale market is vital to the sneaker business. In fact, it's predicted that the global sneaker reselling business will reach $30 billion by 2030.
StockX is one business that is dominating the secondary sneaker industry (and so is KicksCrew).
StockX is a peer-to-peer marketplace that Dan Gilbert founded in 2015. People can use it to buy and sell brand-new shoes, streetwear, and many other highly sought-after products and collectibles without worrying about buying counterfeit items.
How Did StockX Start?
Campless, a "Kelley Blue Book" for used sneakers, was founded by Josh Luber. Campless scraped over 25 million sneaker transactions from eBay, examining pricing, volume, and volatility. The website gave buyers a sense of fair pricing and gave vendors real-time insights about what to sell (and when).
Josh recognized an even greater opportunity. So he built a platform for online shopping for sneakerheads. Sneakerheads generally regard their sneakers collections as stocks, spending hours daily managing them.
Josh left his position at IBM in June 2015 after getting to know Quicken Loans founder and Cleveland Cavaliers owner Dan Gilbert. He had a plan to transform Campless into a "stock market for stuff," starting with sneakers, and Dan agreed with him.
Josh and Dan began enrolling beta testers in their brand-new sneaker resale platform, StockX, in December 2015. The first 500 users were particularly active, posting more than 500 listings in a single month. And StockX launched to the general public two months later! On ProductHunt, it was the day's #5 product.
Since then, StockX's trajectory has been "up and to the right," like the Nike Swoosh (the famous branding for Nike shoes.)
Is StockX Legit?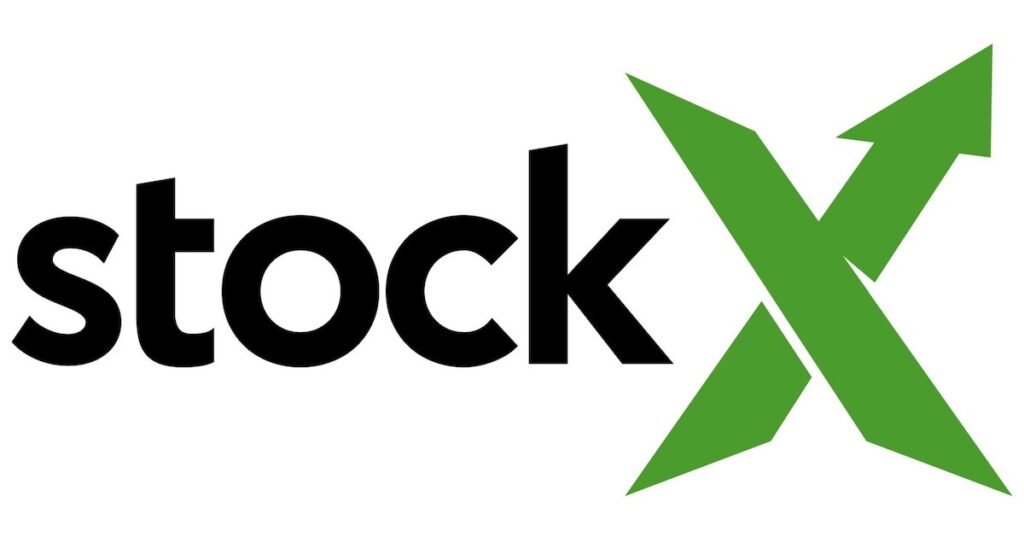 StockX is legit; that much is true. Over 1,000 people work for the Detroit-based company, which operates in more than 200 nations. The company's backers include Battery Ventures, a private equity firm, rapper Eminem and American fashion model Karlie Kloss.
StockX has developed over the past five years. It has become one of the biggest and most reputable markets for highly sought-after commodities.
The business stated that as of December 31, 2020, it had completed 7.5 million transactions. It generated more than $1.8 billion in gross merchandise value (GMV). The company raised $275 million in its most recent series E fundraising, thus increasing its net worth to $3.8 billion.
The StockX website is secure to view and use as a buyer or vendor. StockX uses high-tech security measures. These are to protect users from malware and personal information from prying eyes.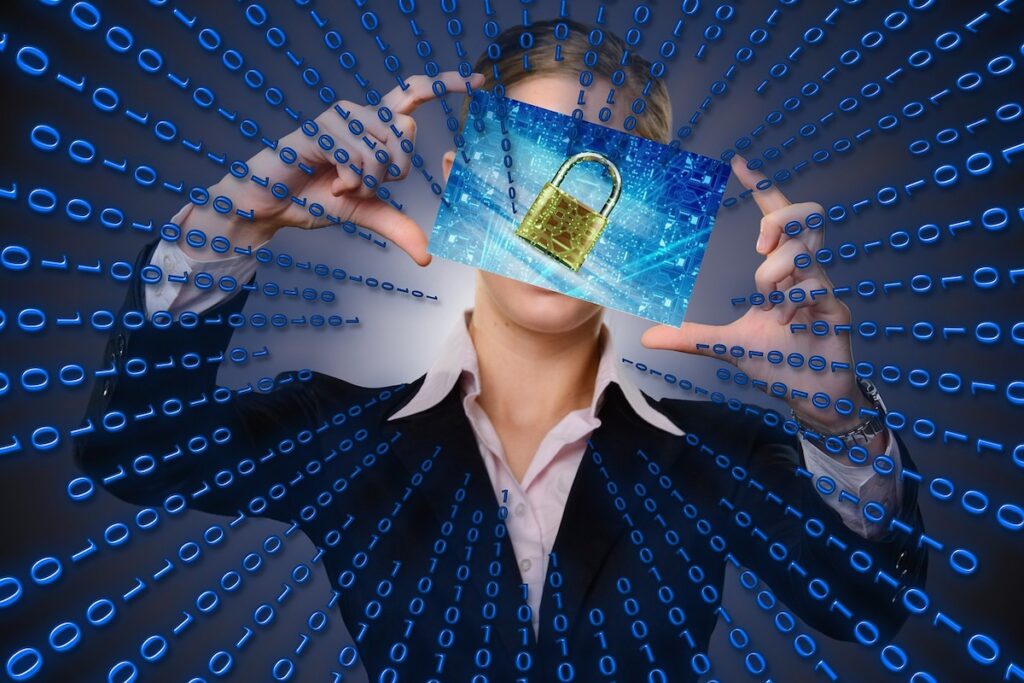 How Does StockX Work? An Overview
StockX uses a bid-ask system. Sellers decide what to ask for their products. Buyers offer bid amounts. Objects can be sold by either the seller or the buyer accepting the other's offer. A charge is made to the buyer's card as soon as a sale occurs.
Let's dive into the operation of StockX to address whether the goods sold there are legitimate.
Following placing an order on StockX, the seller is provided with a prepaid shipping label.
The item gets dispatched directly to StockX, which acts as the transaction's middleman.
The goods are then repackaged and shipped to the buyer's door after StockX confirms their authenticity and condition.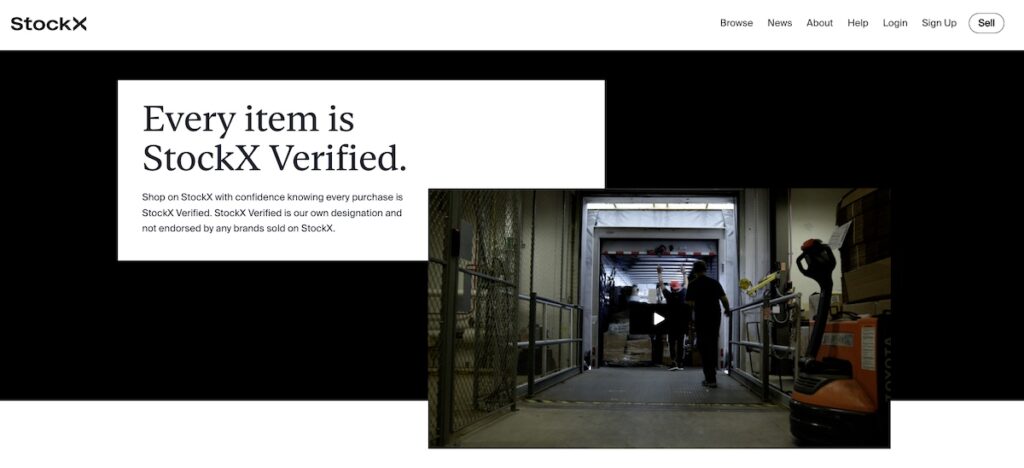 The company does provide occasional product releases like DropXs* and IPOs** in addition to the standard bid-ask approach that StockX uses. One of their largest DropXs to date was in December for 100 Jordan 6 PE Oregon Ducks.
*DropX is the drop model for StockX's new product launch concept.
**Through StockX and its millions of users, DropX enables businesses to introduce or auction products directly to consumers. The idea is comparable to StockX's IPO model, in which the marketplace conducts blind Dutch auctions for limited-edition collections and goods. DropX enables a greater number of product releases.
StockX provides a warranty that every product offered on its marketplace is authentic.
Is StockX Legit For Sellers?
Yes, StockX is legit for sellers! You can immediately begin selling your qualified products without paying a listing fee.
The "Sell" button on the StockX webpage or mobile app must be clicked first. Opening an account and listing stuff are both free. Fees are only payable when a sale is completed.
Establish a Listing
You can enter the name of your product in the search field and view the current selling price once you've located the item. This is the prospective buyer's highest open bid price.
There are two price ranges available:
Sell Now: The prospective buyer's highest open bid price.
Ask Price: Your preferred selling price.
If you want to sell anything quickly, settling on the Sell Now pricing may be a wise choice. If you're prepared to wait for a buyer to offer more than the highest open bid, you can also set an Ask price.
Many quantities of the same item may be sold. Your ad can stay live for up to 60 days at your designated asking price.
The minimum price for a sale is $25. The selling price you select will also include your selling commissions. A transaction fee and a fee for processing payments are included in the costs.
The product and condition requirements that specify whether products are suitable for selling are listed in the StockX online FAQs.
After Your Item Sells
You get a free shipping label to send your merchandise to an authenticator when your item sells. UPS ships most orders.
You must send your order within two business days to avoid a cancellation fee. The failure of your item to pass inspection will also result in a penalty. The business allegedly suspends accounts and kicks users from the marketplace if the goods are fake.
StockX won't return any fake items or misrepresented products but may these be given to the appropriate authorities.
One day after passing the authentication inspection, you will be paid. You have the following payment options: PayPal, bank transfer, and Venmo (the United States only).
There are of course other places for reselling shoes - check out our simple guide to big profits flipping shoes.
Is StockX Legit for Buyers?
You can rest assured - StockX is legit for buyers. You can browse the online listings and examine stock images while purchasing things on StockX.
How to shop step-by-step:
Look through internet product listings.
Complete your transaction.
The vendor sends the product to StockX for verification.
StockX mails the product to you.
The entire purchasing procedure is private. No past buyer reviews or the vendor's name are visible to you, and neither are they visible to the seller.
There are different ways to check the purchase price of things when browsing them to see if you're getting a good bargain.
Stock Image Perspective, a 360-degree view of the item you're considering buying
Date of initial product availability and suggested retail price
12-month historical: The 12-month price range, sales, and average price
Price history: The historical price and sales history
Before You Buy
StockX offers purchasers two alternatives for the purchase price when they are prepared to make a transaction.
These choices are:
Get it now: Purchase the product at the current Ask price.
Make a bid: Set a lower auction bid than the current Ask price.
A limit order on an investing app is comparable to placing a bid. You prefer to wait for a seller to accept a lesser price rather than purchasing at the going rate.
You don't select the merchant from whom to purchase. The seller who accepts your purchase price wins the sale even if there are numerous sellers for the same item.
Buyers also pay a processing and delivery fee and the item's sales price. When you are prepared to purchase, you will notice any potential fees.
The seller sends your item to StockX for quality assurance and validation before you receive it. Deadstock status is a requirement for each item. Deadstock footwear is defined as footwear that is brand new, authentic, and unworn at the time of sale. As would be appropriate for retail sales, deadstock shoes are also sold with the original box, which includes the box lid and the box label identifying the shoe size.
StockX Authentication Process
You might be wondering how the StockX authentication procedure actually works. Six authentication centers have been established across the world to ensure that every item is put through a rigorous, multi-step verification process.
First, StockX's marketplace only accepts deadstock merchandise. Next, a thorough analysis of the product's construction using checklists with more than 100 data points is performed.
Even though it's simple for counterfeit producers to try to copy sneaker innovations, StockX uses machine learning to help any sneaker authenticator notice even the most minor details. Of course, it wouldn't be entirely Boxfresh without each and every accouterment and supplementary addition. Before the product is mailed to you, these must be enclosed.
This procedure guarantees an accuracy rating of 99.95%. StockX has an extensive database that is regularly updated and keeps its team informed in case they receive a fake. Authentic sneakers and products get the famed green StockX tag.
Does StockX Sell Fake Shoes and Products?
StockX does not sell fake shoes or fake goods. The StockX platform seeks to offer a secure environment for you to shop and a safe place for sellers to ensure they will receive payment for their genuine goods.
The Detroit-based startup opposes the sale of illegal or fake products.
As mentioned, sellers who create counterfeit shoes and goods will be penalized on StockX. The business allegedly suspends accounts and kicks users from the marketplace if the goods are fake.
StockX Buyer Protection
Most people are hesitant to sign up as buyers on StockX at this point. In fact, the likelihood is that you will feel the impulse to pause when you learn about the market's position on buyer protection.
Customers now need a certain amount of assurance because let's face it; there are a ton of rip-off artists out there taking advantage of marketplaces to offer fake goods using false descriptions and pictures.
The majority of consumers legitimately worry about being entirely duped, meaning that the goods they bought never existed in the first place.
The bad news is that StockX provides no buyer protection. After verifying a product, the organization appears to wash its hands of the transaction. Actually, StockX does not permit swaps or refunds once a sale has been made since it views it as a final deal.
One sporadic exception exists. StockX will think about providing a complete refund if a buyer doesn't receive a product. This policy is a little out of date, though, given the number of marketplaces that offer genuinely outstanding consumer protection. After all, a customer should have the option to return an item if they sincerely made a mistake and purchased the incorrect size shoe (since they cannot use it).
How Long Does It Take to Process a StockX Order?
The length of time it takes the seller to send the product to the marketplace for authentication, in essence, determines the waiting time. However, it typically takes between seven and twelve business days for your order to be delivered once the staff gets the goods.
StockX's Shipping Policy
The buyer is responsible for paying the shipping costs. Before making a purchase, this sum will be displayed to you so that you are completely aware of the added expense. The shipping charge should be shown at the time of bidding or when checking out. Since StockX sells internationally, the prices vary based on where you are.
StockX's Return and Refund Policy
Returns are not permitted on StockX. There are no opportunities for direct product returns because the business is a live market.
That does not, however, imply that you have no choices.
Everything you obtain from StockX can be sold again. The item's value is established because it underwent authentication and has the authenticity certification. At the absolute least, you can probably recover the cost of shipping. Additionally, you are not restricted to doing this on the StockX platform.
StockX will try to find another item that fits the criteria if something doesn't ship. Your money will be returned if they are unable to fulfill your request.
How Does StockX Make Money?
Both sellers and buyers are subject to various platform fees. These are comparable to other collectibles-related online stores.
Remember that depending on where you live, there can be some variance in the fees.
Sellers
Sellers should prepare themselves for a few costs:
10% transaction fee
3% processing fee
Cost of shipping: $0 (for United States residents)
Cancellation fee: $15 or 15% of the sales price (whichever is higher).
The majority of foreign vendors also cover the cost of shipping. Free seller shipping is available in Canada, Mexico, Germany, and the United Kingdom.
The platform deducts these costs from the selling price of your goods.
Buyers
When buying something, purchasers should be prepared to pay additional costs:
Processing fee: Variable (often 3% to 5%).
Shipping costs $13.95 for most goods.
Sales tax: Variable
The processing fee covers the preparation and verification costs. The cost is determined by your location and the item you're purchasing. The shipping cost depends on your location and the item you buy.
Does StockX Have Physical Locations?
Although not the kind you can shop at right now, StockX does have physical locations. There are actual drop-off points for StockX.
These are for those who have already made sales on the StockX platform. The items are sent to Detroit for authentication after the drop-off.
Drop-off points may be found in London, New York City, and Los Angeles.
StockX Payment Methods
With StockX, you have a variety of payment choices. Major credit cards, including Visa, MasterCard, American Express, JCB, UnionPay, and Discover, are accepted.
Additionally, the website allows payments using PayPal, Apple Pay, Google Pay, Venmo, Alipay, Sofort, and iDEAL.
The business also provides payment options for three, six, nine, and 12 months. Affirm is a partner in the administration of this program. Of course, rules and conditions apply to all payment plan choices. Before choosing this course of action, you should verify your eligibility.
Canceling a StockX Order
Unfortunately, you cannot cancel a transaction once you click the buy button on StockX. The marketplace strictly enforces the principle of preserving all sales as final. Therefore cancellations are not permitted.
Because of this, you might not wish to use this market for spontaneous purchases.
Before you complete the sale, make sure you select the appropriate size of the merchandise or pair of shoes.
Although StockX has reliable and trustworthy vendors, this does not imply that all its products are genuine or fake-free. Just keep in mind to exercise caution, and refrain from making a transaction if you don't feel comfortable doing so.
What Else Does StockX Sell?
StockX started as a marketplace for footwear. It now allows you to trade other collectibles.
It calls itself "the stock market of goods" and is accessible to buyers and sellers in several nations worldwide.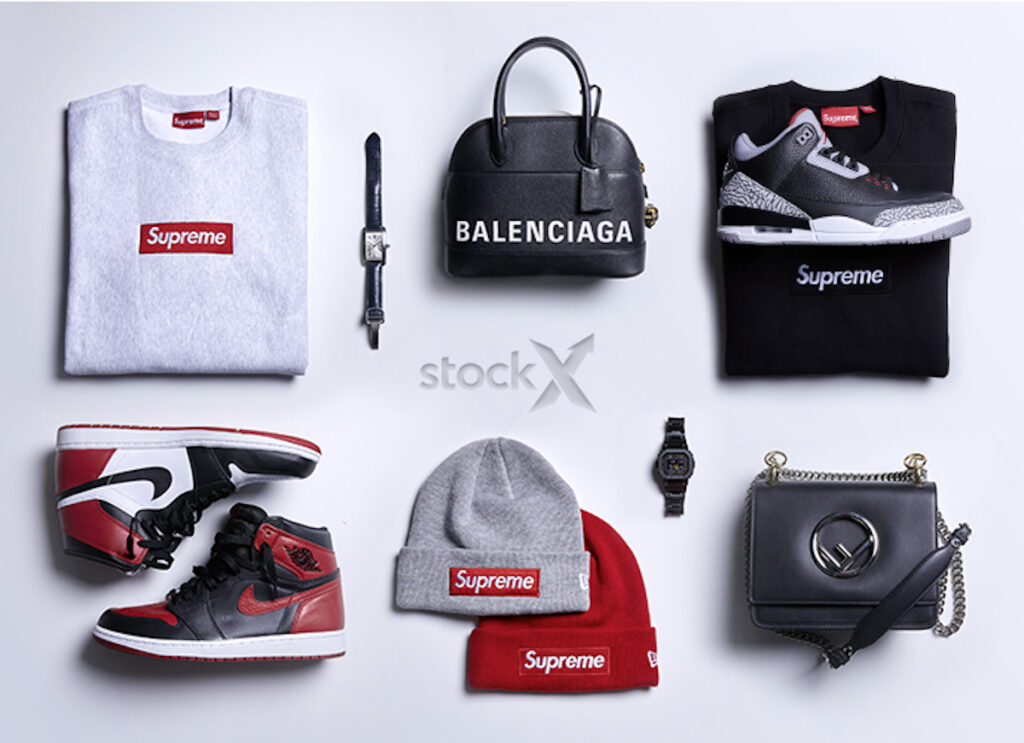 On StockX, you can sell or buy the following items:
Sneakers, including Nike, Adidas, Air Jordan, and Yeezy
Streetwear brands like Travis Scott, Supreme, and Off-White
Collectibles, including Bearbrick, KAWS, Hot Wheels, and Lego
Trading cards for Pokemon, RPGs, and sports
Electronics: video gaming consoles (or video games on a legit place like CDKeys), accessories, and other items
Designer handbags include Louis Vuitton, Chanel, Prada, and Gucci
Watches, such as Rolex, Seiko, and Casio
The website allows you to view the most recent purchase costs for many different physical goods.
StockX verifies each item since the collectibles sector is rife with fraud and counterfeit goods. This gives customers peace of mind that an online marketplace like eBay might not.
StockX Customer Service
Unlike many other e-commerce companies, StockX.com does not provide customer support services. When you read any StockX review, you'll see unfavorable evaluations as a result.
However, they are very proud of their authentication services. Visit their support center if you need help. To try and make sure they're not lost in the system, StockX will attempt to respond to your inquiries by email address. After placing a purchase, customers may find it frustrating not to hear from a real person.
Trustpilot: Customers typically leave StockX with poor feedback on Trustpilot. Whilst customers give StockX an overall 3.7 rating, there's a 1 out of 5 rating for dodgy customer care.
The Final Verdict: Is StockX Legit?
It isn't easy to decide who to believe when it comes to the various viewpoints on "Is StockX Legit?" While some argue it's a fraud, others say it's a terrific method to acquire and sell authentic luxury goods. What, then, is the reality?
StockX is a relatively young business that hasn't experienced a major scandal yet. There have, however, been a few reports of fake goods being offered on the website.
If you want to consider some alternatives, we have an article on how to sell on Poshmark and a comprehensive Gumroad review.
Nevertheless, StockX is a legit business overall and worth trying out either as a seller or a buyer.
Want to learn step-by-step how I built my Niche Site Empire up to a full-time income?
Yes! I Love to Learn
Learn How I Built My Niche Site Empire to a Full-time Income
How to Pick the Right Keywords at the START, and avoid the losers
How to Scale and Outsource 90% of the Work, Allowing Your Empire to GROW Without You
How to Build a Site That Gets REAL TRAFFIC FROM GOOGLE (every. single. day.)
Subscribe to the Niche Pursuits Newsletter delivered with value 3X per week