30 Low-Cost Business Ideas with High Profit Margins that You Can Start Today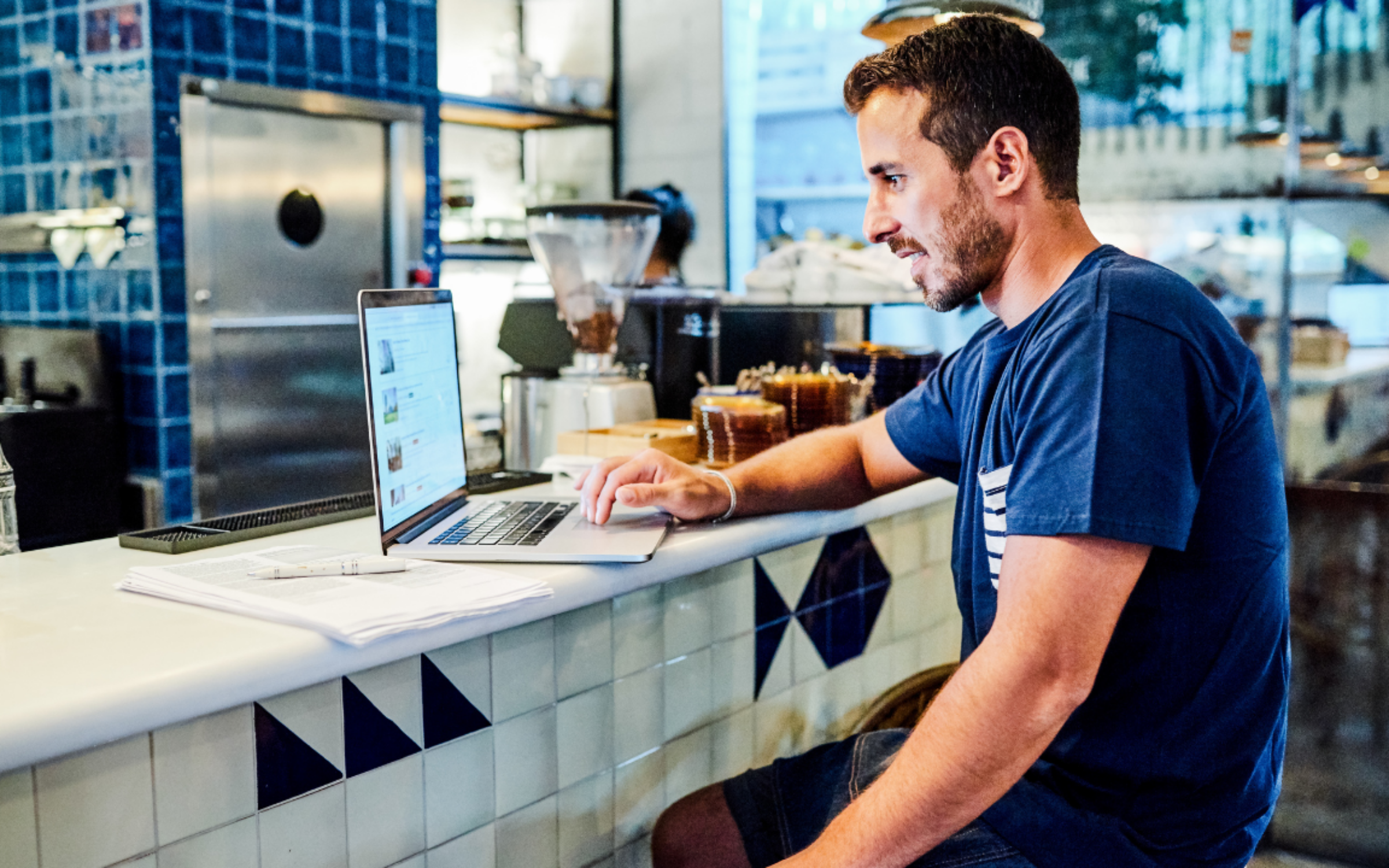 When you buy something through one of the links on our site, we may earn an affiliate commission.
In many cases, starting a business can require a large upfront investment. But you might be surprised to know that there are lots of low-cost business ideas with high profit margins out there. If you know you want to quit your 9-5 and start a business but aren't sure what business model to choose or where to start, we've got you covered.
In this article, we're sharing 30 of the best options available to you.
After all, anyone can start a successful business online. All you really need is the drive to succeed and the patience and consistency to keep at it until you strike gold.
Want our top pick right away? 
We highly, highly recommend starting a blog. Not only can this be a great business with very little costs, but the process of building a site and growing it with SEO can be valuable skills you can take with you to help any business venture you choose!
And with the Authority Site System you get a blueprint from trusted, industry experts on how to start and grow a profitable blog with step-by-step video walkthrough, templates, access to an exclusive community, and more. It'll save you TON of time and money and as a Niche Pursuits reader you'll receive a special discount.
Get a $398 Discount
The Best Low-Cost Business Ideas with High Profit Margins
All of these business idea options listed cost less than $100 to get started. Some cost much less, or absolutely nothing. Best of all, they can all be run from your home or local area.
1. Blogging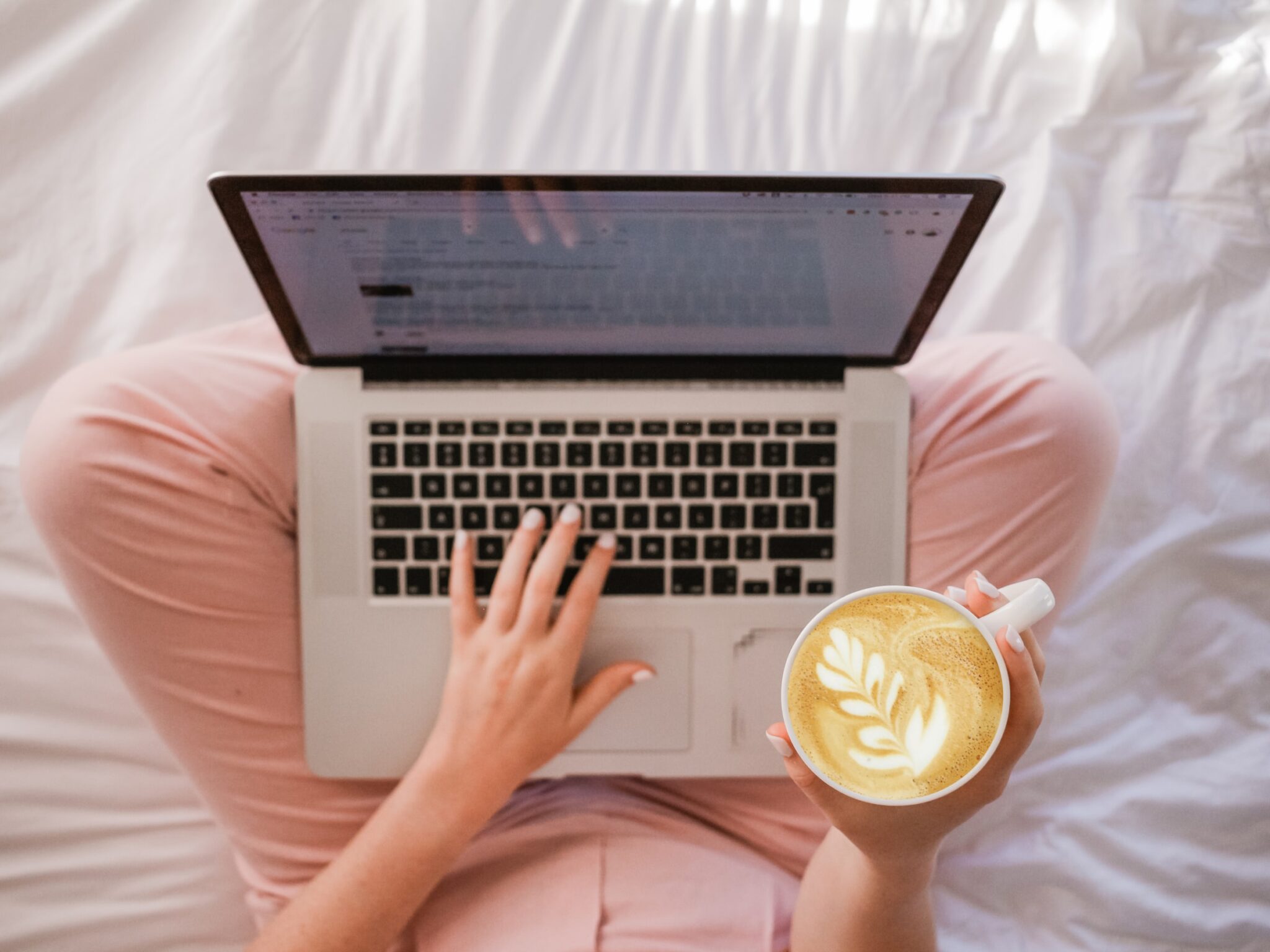 Starting your own blog is one of the best online business ideas around. Literally, anyone can start a blog about absolutely any topic. Although you can start a general blog, it's a good idea to choose a niche.
Having a clearly defined niche will help with your branding and help you to build a loyal following of readers who will keep coming back for more.
Popular blog niches include:
Mom blogs
DIY and Home Decor
Gardening
Making Money
Investing
Fashion
Health and Wellness
It costs very little money to start a blog. You can get started for as little as $2.95/month. You will just need a hosting provider (we recommend Iridium Hosting) and a domain name.
Get Iridium Hosting Now
There are lots of different ways for bloggers to make money if they know search engine optimization like growing traffic to add sponsored content, affiliate marketing, and display ads. The earning potential for bloggers is huge too!
Check out how these bloggers make from $2k to $100k/month with their blogs!
Although blogging can be seriously profitable, it's certainly not a get-rich-quick scheme. It requires patience and dedication. It could take a few months before you start making money. It's absolutely worth it though.
You can follow Niche Site Project 4 to see how Spencer started a profitable niche site from scratch that was making over $5,000 per month before he sold it for a quarter million dollars!
Want to know more about how to start your own profitable blog? Read our in-depth guide:
2. Affiliate Marketing
Affiliate marketing is one of the best ways to make money online. It requires very little upfront investment. All you need is a website or social media presence.
Affiliate marketers earn money by promoting other people's products in return for a commission on the sale. This means you don't need to invest any cash upfront in inventory.
Here's how it works:
You place an affiliate link on your blog or social media channel.
A customer clicks on your link and makes a purchase.
Each click and conversion is tracked using cookies.
You receive a commission on each sale.
Affiliate commissions can vary depending on the company and product you are promoting. Commissions can start as low as 1% or 2%, and rise as high as 50% or more.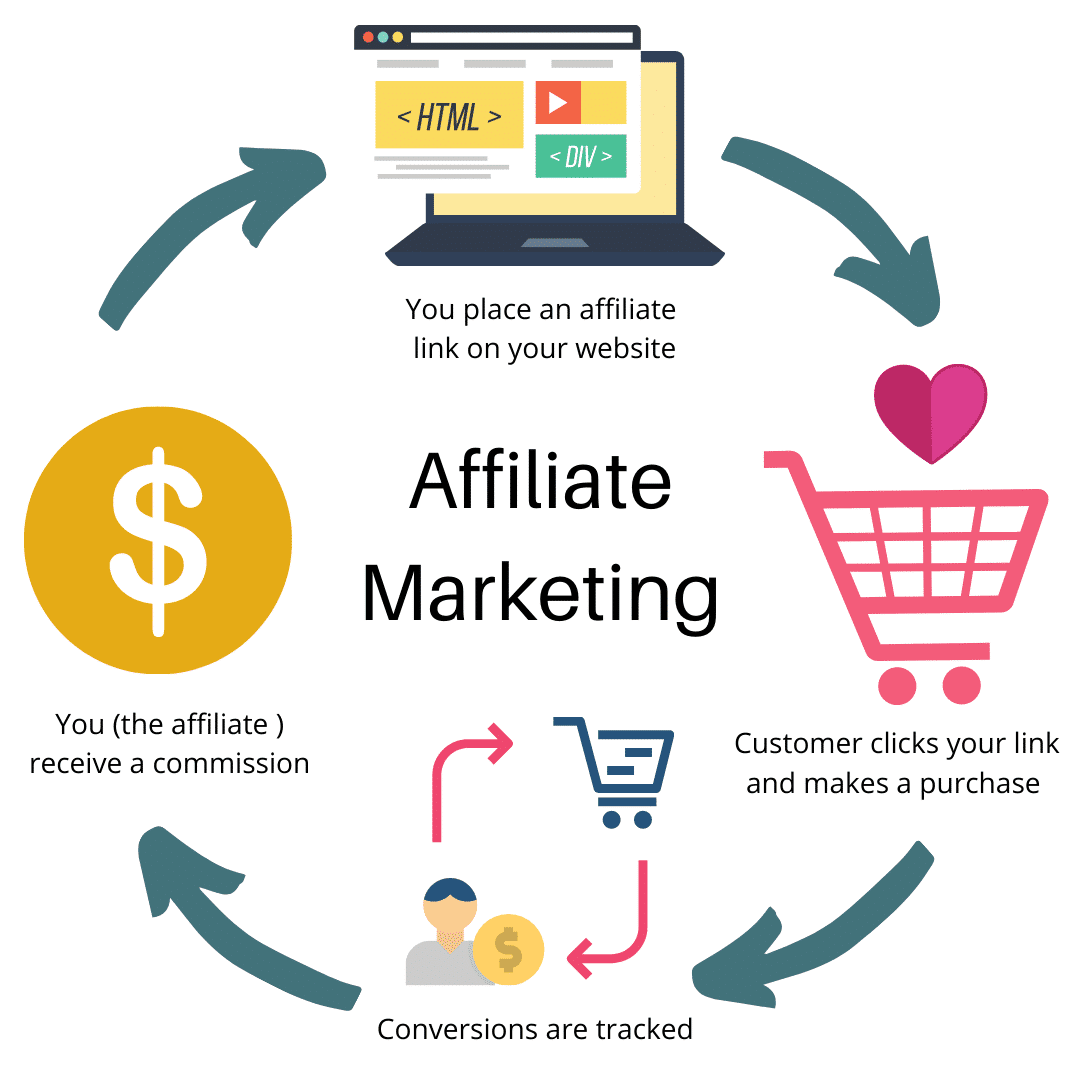 You don't even need a website to make money with affiliate marketing (although having a website or a blog is a great place to start). Other places you can promote your affiliate links include:
Instagram
Twitter
YouTube
Facebook
Podcasts
You can even use a combination (or all) of these channels to promote your affiliate links, alongside a blog.
If you want to start an affiliate marketing business with no previous experience, taking a course is a great way to put yourself on the fast track.
Choosing the right affiliate marketing course is essential. Check out our guide to the best affiliate marketing courses available to find one that's right for you.
But if you're in a rush and would like a strong recommendation, again be sure to check out our review of Authority Site System (TASS) by Authority Hacker or simply jump right to their site for the special offer.
Get 40% Off TASS Today
3. Dropshipping
Dropshipping is a great business to start for anyone who wants to get into e-commerce without a huge upfront investment. You're essentially starting an e-commerce business with other people's products.
If you haven't heard of dropshipping before, here's how it works:
You build your own online store and list products for sale.
When a customer purchases a product from you, you order it from the manufacturer at a wholesale price and have it shipped directly to your customer.
You handle any customer service and returns.
You keep the profits!
With dropshipping, you order directly from the manufacturer and ship directly to the customer. This means you don't need to pay anything until after the customer has paid you for the product.
That means no upfront investment, no storing inventory, no packing, and no shipping. The only downside to dropshipping is that you will have to handle the customer service yourself.
Want to know more about dropshipping? Read this guide on Affiliate Marketing vs Dropshipping to see which of these online business models is right for you.
4. Selling Online Courses
Creating and selling your own online courses is a great way to make money online. Online learning is becoming more and more popular, with many people preferring it over traditional in-person learning.
You can start an online course about absolutely anything.
Passionate about keeping birds? Or homesteading? Great! You can share your knowledge with other people new to the subject who would love to learn the skills you have to share.
There are lots of benefits to starting a business like this:
After the initial hard work of creating the course, it can be a great source of passive income. Each course you create can be sold an infinite number of times, so your earnings are uncapped.
Like most digital products, online courses have very high profit margins. Since a course only needs to be created once, aside from the software you use to deliver your online course, expenses are very minimal.
You don't need any experience to start making money from this business. There will always be someone out there who will want to learn from your unique viewpoint, whether it's a new language, a cooking class, or something else entirely.
When it comes to starting an online course business, upfront costs are low. The only real upfront investment is the time you spend creating your course and the software you use to deliver it.
5. Amazon FBA
If you've ever thought about starting your own e-commerce business, but don't like the idea of storing, shipping, and handling every product you sell, Amazon FBA is the business model for you.
FBA stands for 'Fulfilled by Amazon'. It means that you can become an Amazon seller without having to worry about where to store your inventory, or how to ship it-Amazon FBA deals with all of that.
Here's how it works:
Find the products you want to sell.
Sign up for an Amazon seller account, create a listing, select 'Fulfilled by Amazon' instead of 'Fulfilled by Merchant.'
Ship your products in bulk to an Amazon fulfillment center (get inspired with this list of items you can buy in bulk to sell individually).
When a product sells, Amazon ships it directly to your customer.
Amazon deals with any returns and customer service issues (find out what happens to returns in our article on how to buy Amazon returns).
You get paid every two weeks after Amazon has deducted its storage and handling fees.
When it comes to sourcing products for your business idea, you have a few options.
Retail arbitrage. This is when you buy new products from a retail store at a discounted price, and then sell them for a profit on Amazon. This is the best option for anyone starting a business with a small budget.
White Labelling. This is where you source your own products, have them made with your logo and packaging and sell them on Amazon under your own brand. One of the best places to source products wholesale is Alibaba.com. Check out this guide on how to sell Alibaba products on Amazon.
Spencer had huge success on Amazon FBA, going from $0 to $4,399 in just 30-days. After he grew this successful business, he sold his FBA business for $425,000.
6. Become a Social Media Influencer
The great thing about social media is that it's accessible to absolutely anyone. It's free to create an account, and you can reach a global audience without leaving your home.
Social media influencers can make good money too. HypeAuditor's most recent survey found that on average influencers earn $2,790 per month from their Instagram account.
Micro-influencers – that's influencers with a smaller following of between 1,000 and 10,000 followers -earn $1,420 per month on average. Mega-influencers with over 1 million followers earn an average of $15,356 per month.
So even with a small following, there's money to be made.
The best news is, even if you're camera shy, you can still make money as a social media influencer. In fact, the animal niche is the highest-earning category according to HypeAuditor!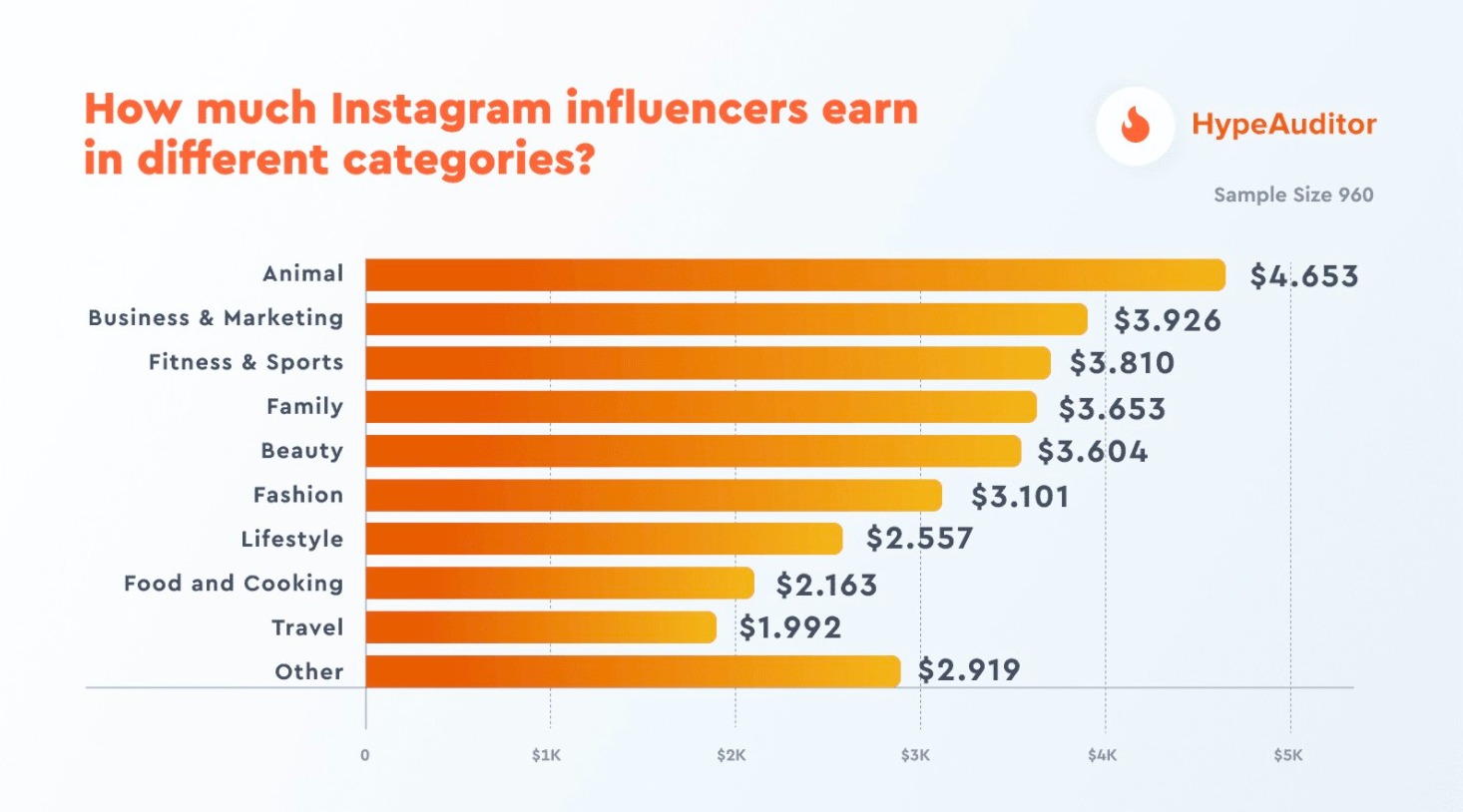 So if you've got a cute pet, you could cash in on their adorableness by creating their own Instagram account.
There are lots of ways for influencers to monetize their social media, including:
Brand partnerships and sponsorships
Affiliate marketing
Advertising
Promoting online courses
Selling products or services
If you're starting your social media account from scratch, don't be discouraged. With the right strategy, you can grow your social media following very quickly (with the help of tricks like creating a poll on Facebook). Check out this article on how Spencer built a social media following of 10,800 in just 17 days!
7. Podcasting
Starting a podcast is a great business idea that requires almost no upfront investment. Anyone can start a podcast using free podcasting software like Buzzsprout.
Starting a podcast can help you position yourself as an expert in your niche. It can also help you network and learn more about your industry as you interview others on your podcast.
There are many different ways to monetize a podcast, but the most popular ways are:
Sponsored content
Affiliate Marketing
Adverts
Promoting your own products, services, or courses
Charging a fee for premium content
Merchandise
You can create a podcast about absolutely anything, from farming to true crime. Just make sure it's a subject you are interested in so you don't get bored of talking about it!
8. Airbnb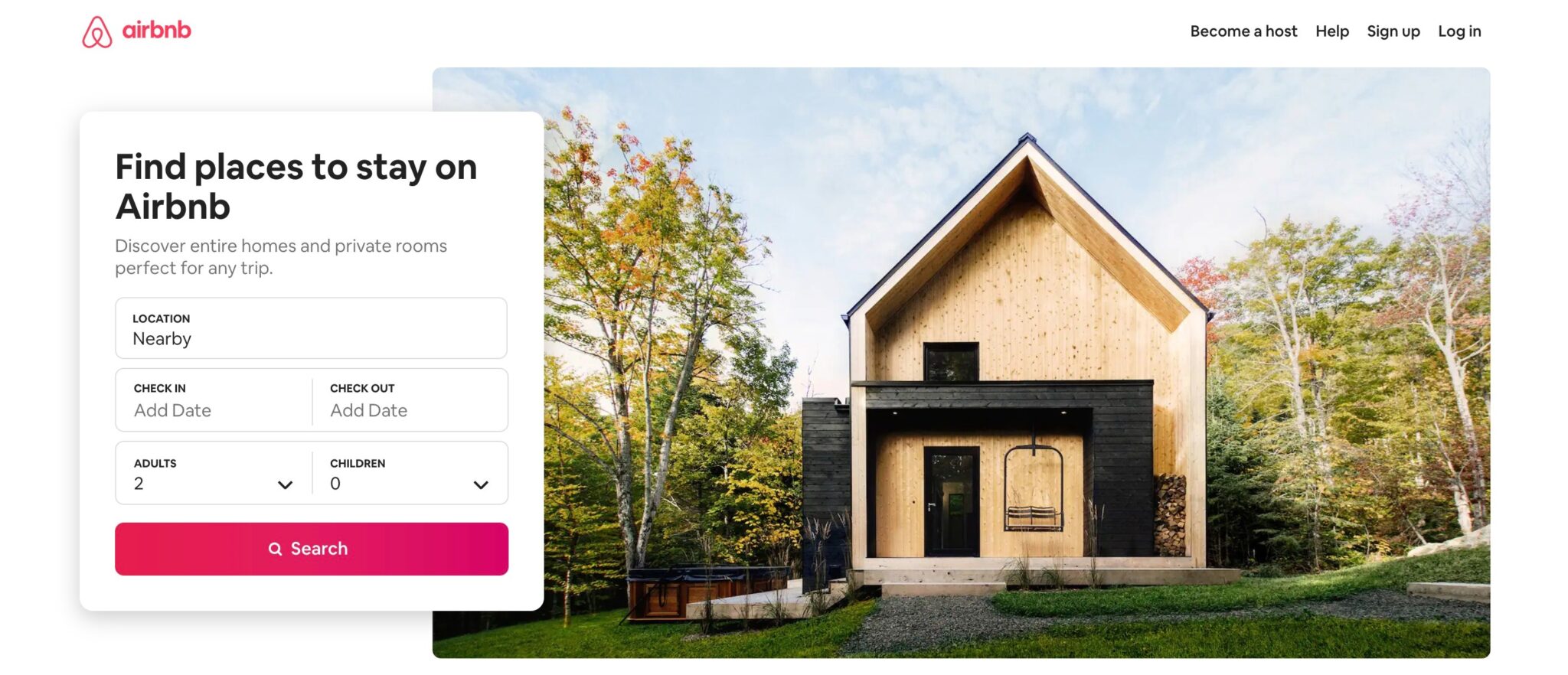 Starting an Airbnb business is a great business structure for homeowners with some extra space or those who travel a lot.
Running an Airbnb business requires hardly any upfront investment if you already own your own home. This means the profit margins can be huge.
You can rent out a spare room, or even your entire house while you are on vacation.
There are a few things you will need to do to make sure your home is Airbnb ready. You will need to:
Declutter your space
Make sure everything is hygienically clean
Provide clean bedding and towels for your guests
This is a great side-business for anyone who wants to make more money from a property they already own.
9. Freelance Writing
Starting your own freelance writing business requires almost no upfront investment. This makes it a great option for anyone wanting to start a business on a tight budget.
The earning potential is great too, with top-earning freelance writers making upwards of six figures a year (check out the best sites for freelance writers to earn more). The average earnings come in at a little less than that – around $63,000 – but that's still pretty good considering no upfront investment is required.
The only thing you might want to pay for is your own website, but you can do this for as little as $2.95 per month with Bluehost.
Freelance writing is perfect for anyone looking for a flexible business start they can start from home. It can be done during the evenings, at nap times if you have kids, or during the day.
Anyone can start freelance writing. All you need is a good grasp of spelling and grammar and the ability to thoroughly research any topic. If spelling and grammar isn't your strong suit, you can always invest in a writing tool like Grammarly.
Get Grammarly for Free Here
10. Selling on Ebay
Selling on eBay is one of the best options around. Anyone can start selling on eBay and the good news is, you don't even need to invest anything up front.
You can start by selling your own items that you no longer use. Once these items have sold, you can reinvest the money in buying new inventory. Thrift stores and Facebook marketplace are great places to find items that you can resell on eBay for a profit.
Creating strong listings is key if you want to start an eBay business. It's important to take lots of clear photos of each item, so that buyers can see what they're getting. This will increase your chance of a quick sale!
You should also use relevant keywords in the main title and description of your item. This will help your item get found when shoppers use the search function.
Many people have found success on eBay, with some people even quitting their 9-to-5 jobs to go full-time.
If you want to know more about the best items to look out for, check out our guide on the 15 easiest things to sell on eBay.
11. Online Tutoring
Starting a tutoring business is the perfect low-cost business idea for those with an academic background.
You can tutor students in any subject you have expertise in. You can find potential students in local community Facebook groups or by reaching out to schools in your area.
Online video calling software like Zoom and Skype will enable you to tutor your students from the comfort of your own home.
Depending on which academic level you are tutoring, you should be able to earn between $35 – $55 per hour. Tutoring can be a lucrative side hustle or even a full-time business.
And if you really want to make the mega bucks you can start a test prep business.
12. Health Coaching
If you love everything to do with health and wellness, starting your own health coaching business can be a great way to escape with a great non 9 to 5 job.
If you don't already have experience as a health coach or personal trainer, you may want to take an online course to boost your confidence and knowledge. There are lots of great courses online to choose from. If you're on a budget, take a look at Udemy's accredited health coaching courses.
Starting an online health coaching business doesn't require much upfront investment. All you will need is a website and social media accounts to help market your business. Once you have found clients you can coach them on Zoom or Skype, so you can run your business from home.
Health coaches can also create digital products such as online courses, ebooks, or downloadable worksheets. This can create streams of passive income that will eventually mean you can work with less 1:1 coaching and scale your business.
13. Selling on Etsy
Starting an Etsy business is the perfect low-cost business idea for creatives! It's free to open your own store on Etsy, you just pay a small listing fee for each item you list for sale. After that, all the profit is yours!
Etsy is perfect for handmade items such as:
Art
Candles
Clothing
Crafts
Jewelry
Chocolates
Digital products
As long as its made by you, you can sell it on Etsy. Selling digital products on Etsy is one of the best ways to start your own online store and grow a profitable business.
Some examples of digital products you could sell on Etsy include:
Printable calendars
Planners
Artwork
Clip art
Logos
Printable invitations
Meal planners
All of these things only need to be created once, and you can sell them an infinite number of times. This means that after the time you spend creating the digital product, it's 100% profit and passive income.
14. Social Media Manager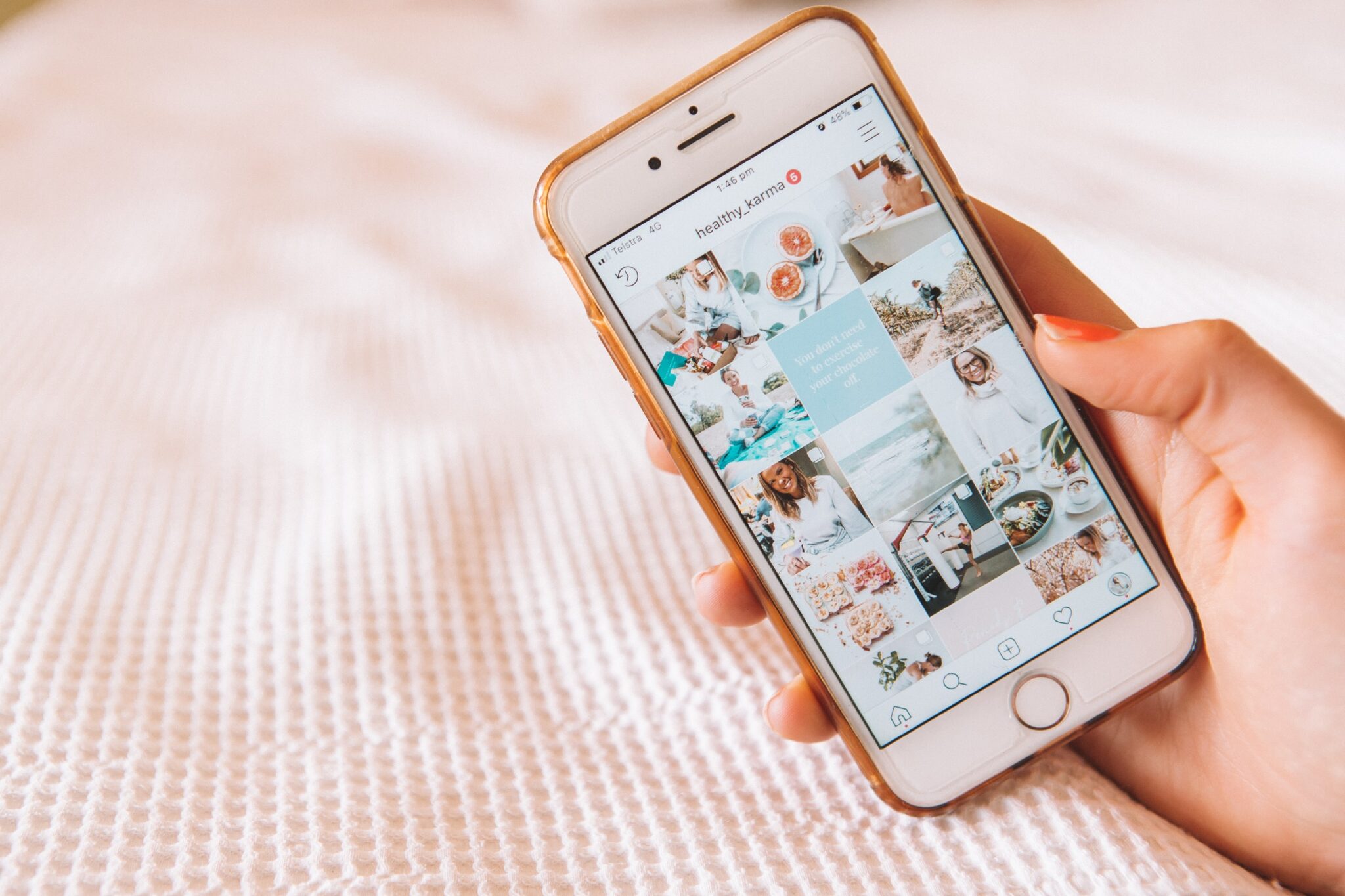 Most businesses these days are on social media. However, not everyone has the time or expertise to manage their social media accounts effectively. This is where social media managers come in.
If you're social media savvy, you can cash in on this by offering your services to small business owners for a monthly fee.
You can easily start a website to showcase your offerings for under $2.95/month with Bluehost.
Get BlueHost Now
You can also use your own social media accounts to show off your skills and expertise.
LinkedIn and Facebook groups for small business owners are both great places to find potential social media management clients. You can also find clients on freelancer sites like Upwork and Fiverr.
Most social media managers charge either an hourly rate, or a monthly rate. A monthly rate can work out to be more profitable in the long run as you get faster and develop systems to streamline your work. Monthly packages also let the clients know what they will be paying each month, and what's included.
Social media management packages typically start at $200 per month depending on what's included. Experienced social media managers for high end clients and large businesses that require a lot of work can demand a much higher fee, upwards of a thousand dollars per month.
15. Dog Walking
A dog walking business is another great option with little to no startup costs (and we made a full walkthrough on how to start a dog walking business). Not only does it keep you fit and healthy, but the earning potential can be pretty good too if you're willing to walk two or more dogs at once!
Dog walking can be a great side hustle, and it's easy to scale up if you decide to turn it into a full-time business.
You can find people who need their dogs walked by asking neighbors and friends. Another good place to find potential clients is local Facebook groups and community boards.
16. Publish an Ebook and Sell it on Amazon
Self publishing is another great option. And you might be surprised to learn how easy it is to self publish an ebook on Amazon!
You can write your e-book on any topic you are interested in and have some knowledge about. Non-fiction books are ideal for any beginner wanting to get into self publishing. Examples of book you could write include:
Business advice (which could grow into a consulting business)
Humor
Recipe books
How-to books
Travel guides
Crafts
Parenting tips
Health and fitness
Spencer is making $100 a DAY with his brand new e-book which was written under a pen name!
17. Transcription
Starting your own transcription business is perfect for anyone looking to start a business with no upfront investment.
If you're good at listening and quick at typing, you can easily make extra money in your free time by doing transcription work. Transcription work involves listening to an audio file or watching a video, and typing our what each person is saying.
You can charge between $1-$2 for every audio minute you transcribe. If you're a fast typist, this can be very lucrative!
There's a high demand for transcription work at the moment (and you'll want to check out Otter.ai alternatives for tools that can really help). Even if you don't feel ready to start your own business just yet, you can easily find work on dedicated transcription sites like Rev.com. You can also find transcription clients on freelance job boards like Upwork.
18. Editing and Proofreading Business
Starting your own editing and proofreading business, is one of the best low-cost business ideas with high profit margins around.
Any business that publishes content – whether that's online or in print – will need a good proofreader and editor.
You don't need any qualifications to become a proofreader. However, you do need a good grasp of the English language and a good attention to detail.
If you're new to proofreading, taking a course can help boost your knowledge and confidence. Becoming a Proofreader by Proofreading Acedemy is a great place to start.
Find Out More About Becoming a Proofreader
19. Sell on Redbubble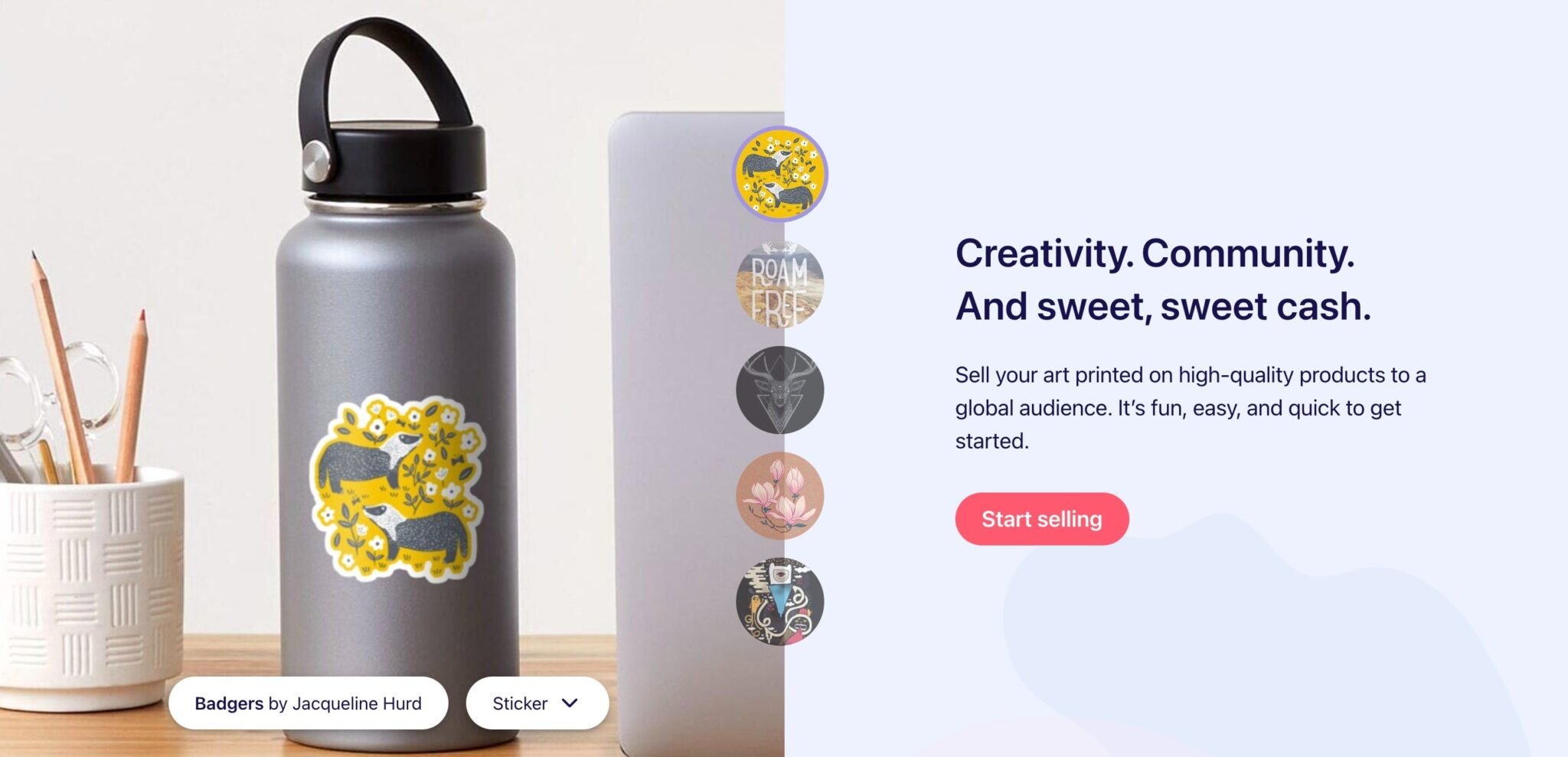 Print-on-demand sites like Redbubble or Etsy are the perfect way for artists and creatives to start their own business. Redbubble allows you to turn your creative business ideas into cash by enabling you to sell products and clothing items featuring your artwork.
Here's how it works:
You create your own Redbubble shop and upload your designs to items of your choice.
Customers search on Redbubble and buy an item featuring your design.
Redbubble prints and ships the item.
You get paid a share of the sale.
It's free to sign up, so after uploading your designs, all the money you earn is profit. Because you only need to upload each design once but can sell it an infinite number of times, selling on Redbubble can be a great source of passive income.
Check out how to get started on Redbubble here.
20. Upcycling Furniture
Another one for the creatives! Upcycling furniture and reselling it for a profit can be a great low-cost business idea with high profit margins for anyone who likes working with their hands.
You can often find furniture for free or for a low price on sites like Facebook marketplace. You might also come across some bargains in yard sales, thrift stores, or even on the street.
Repair any damage and re-paint the furniture in a nice color. Add some new hardware, and you've got a unique piece of furniture that someone would love to have in their home.
You can resell the upcycled furniture for a profit on Facebook or eBay.
21. Babysitting/Nanny
Finding good childcare is a priority for most parents. If you love spending time with children, then starting your own babysitting/childminding or nannying business can be a great business idea.
This is a great option for anyone who already has young children at home, as it will allow you to run a business that truly works around your family.
Starting a childminding or nannying business will require specific licenses. You will need to check with your state to find out which ones you will need. You will also require a first aid certification if you are looking after children.
22. House Sitting
Starting a house-sitting business has almost no upfront costs. This low-cost business idea requires you to take care of other people's homes while they are on vacation.
It could involve doing anything the client normally does while they are at home. This could include watering their plants, taking care of their pets, mowing the lawn, and generally making sure their property is secure.
You can find clients by creating a website, advertising your services locally, and marketing on social media. You could also create flyers using a free graphic design too like Canva, and deliver them in your local area.
23. Pet Sitting
Similar to house sitting, pet sitting usually involves taking care of other people's pets while they are on holiday. This could involve walking their dogs or simply visiting their home a few times a day to feed small animals.
Some pet sitters even take other people's pets into their own homes. This can be a great way to make money whilst doing other things you would normally do. You could also run this alongside another business, such as freelance writing. After all, pets are great company!
Starting a pet-sitting business doesn't cost much money. Get started by choosing a pet-sitting business name. You can advertise your services locally, and you don't need any specialist equipment. Anything the pet needs is normally provided by the owner.
24. Virtual Assistant
With the rise of online businesses, virtual assistants are more in demand now than ever. A virtual assistant (VA) is similar to a personal assistant (PA), except they work 100% remotely. A VA can have a wide range of duties, depending on the client's needs. These could include:
Data entry
Transcription
Inbox management
Diary management
Social media management
And more! It's very easy to start your own virtual assistant business.
All you need is a website where you can showcase your skills. You can find clients on LinkedIn, as well as freelance job boards like Upwork or Toptal. Virtual assistance is without a doubt one of the most profitable business ideas out there – if you can scale it properly!
25. Event Management
Do you have great organization skills, and love organizing and hosting events? If so then starting an event planning business could be perfect for you.
Lots of people need to organize birthdays, weddings, baby showers, and other occasions, but not everyone has the time. This is where the event manager steps in!
Event planners typically charge 15-20% of the total event budget as their fee. This means that planning larger events – weddings in particular – can be very lucrative.
26. Cleaning Business
A profitable business idea is to start a cleaning business (and we have a complete guide on how to start a cleaning business here). Anyone can start a cleaning business. While you might have to start by doing the cleaning yourself, this type of business is easy to scale by hiring employees.
You can create flyers and business cards using Canva, and hand them out in your local area.
27. Pressure Washing Business
Starting your own pressure washing business is one of the best options with high profit potential. Aside from the cost of purchasing a pressure washing machine and protective clothing, the only other cost involved would be creating your website.
The earning potential is huge. A pressure washing business could earn you up to $4000 per week!
Before you decide on a name for your business, check out our list of 1001 ideas for pressure washing business names!
We wrote an extensive guide on how to start your own pressure washing business.
Read the Guide Here
28. Tour Guide
Starting a tour guide business in your local area involves almost no startup costs. This makes it one of the best low-cost business ideas with high profit margins around. You can advertise on Trip Advisor sites and make good use of social media marketing to grow your clientele.
You can charge a set fee for a walking tour of your local town or city, showing visitors all of the interesting things they might not know about.
If you charge a small fee, let's say $10 per person, guiding large groups could make some great money. If you took a group of 10 people on a one-hour walking tour, you will have earned $100 for an hour's work!
29. Vending Machine Business
Although starting a vending machine business will have some start-up costs, it can be a great source of passive income. The main start-up costs will be to pay for the vending machines and items to stock them with. However, if you're on a budget, you can always source your machines secondhand on eBay or Facebook marketplace.
Once you have acquired your machines and stock, you will need to find locations for them. Areas with high foot traffic, like shopping malls and leisure centers are perfect.
Other places you could consider include:
Large apartment complexes
Factories
Staff break rooms in large local businesses
Doctor surgeries
You can contact the owners of these types of businesses and offer them a commission in return for placing your machines on their property.
Check out our list of vending machine business name ideas for naming inspiration for your new venture.
30. Car Wash Business
Starting a hand car wash business requires almost no start-up costs. If you don't have any land you can use as a base for your business, you can offer to wash cars in people's driveways. This could be very convenient for people who don't have the time to visit a car wash!
Choose a catchy name for your service – look through our car wash name ideas for inspiration.
Then you can advertise your services on local Facebook groups to gain your first clients. You might also want to consider having some flyers and business cards made to advertise your services.
Low-Cost Business Ideas with High-Profit Margins – Which One is Right for You?
As you can see, starting a profitable business can be done with a small budget. These low-cost business ideas with high profit margins can all be started from home, or within your local area. They are all easily scalable too.
If you've been thinking of starting your own business, there's no time better than now. There are loads of great success stories out there, and with a little determination, you could be the next one!
Want to learn step-by-step how I built my Niche Site Empire up to a full-time income?
Yes! I Love to Learn
Learn How I Built My Niche Site Empire to a Full-time Income
How to Pick the Right Keywords at the START, and avoid the losers
How to Scale and Outsource 90% of the Work, Allowing Your Empire to GROW Without You
How to Build a Site That Gets REAL TRAFFIC FROM GOOGLE (every. single. day.)
Subscribe to the Niche Pursuits Newsletter delivered with value 3X per week