Toptal vs Upwork: Which Freelancing Platform Is Better And Why?
When you buy something through one of the links on our site, we may earn an affiliate commission.
Did you know that there are over 12 million freelancers in the United States alone? And that number is only growing! With the rise of the gig economy, more and more people are ditching the traditional 9-5 in favor of freelance work.
So, which one is right for your needs? Toptal vs Upwork?
In a rush?
Toptal has a highly vetted approach to its platform giving you the added security that you know you're getting the best possible talent for the jobs you need!
And with that, let's take a closer look to see how they compare.
Toptal vs Upwork: Three Key Differences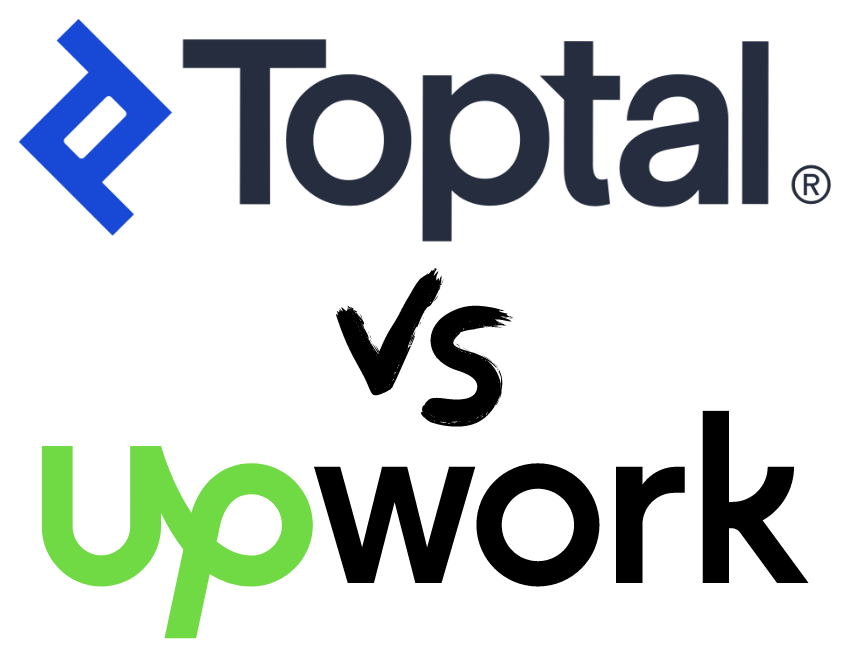 So how do you know which one is right for you? Here are three critical differences between Toptal vs Upwork that will help you decide.
Toptal vs Upwork Hiring Process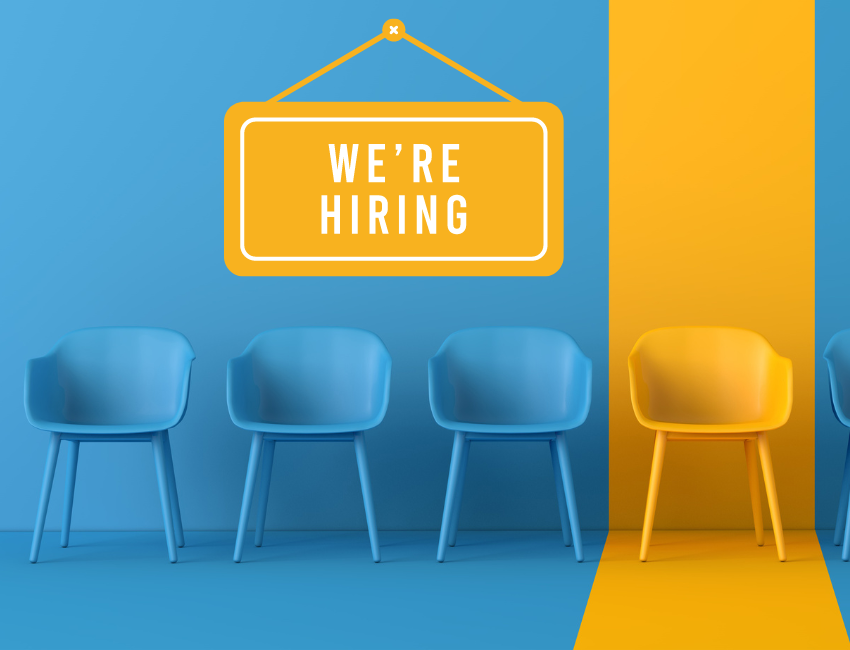 Upwork is a freelancer marketplace that connects businesses with skilled workers.
You can post a job listing, receive proposals from interested freelancers, then interview and hire the best candidate. The hiring process is simple and efficient, but you must sift through many proposals to find the right person for the job.
Toptal is a bit different. It's an exclusive network of the top 3% of freelance talent.
If you're looking for the very best, Toptal is worth considering.
And because Toptal doesn't allow proposals, you'll need to work with their team to find the best freelance talent for you. This can be a bit more time-consuming, but it's worth it if you're looking for a top-tier talent pool.
Toptal vs Upwork Vetting Process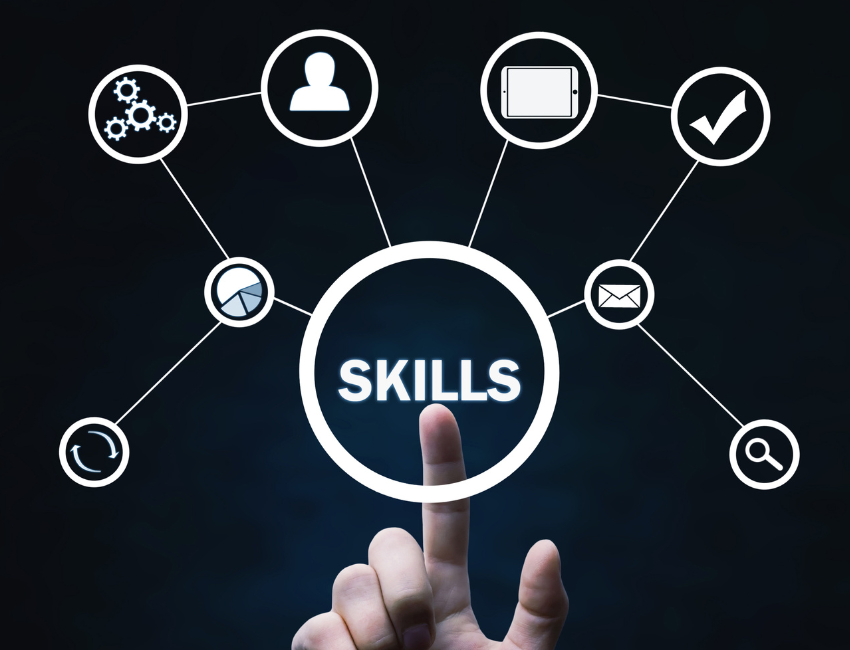 On Upwork, there is no vetting process for hiring freelancers. This means anyone can create a profile and start bidding on jobs, regardless of their skills or experience. As a buyer, you'll need to do your due diligence to ensure the person you're hiring is qualified for the job.
As a freelancer, this can be an excellent opportunity to get your foot in the door, even if you don't have much experience. While you might have to submit many proposals, you'll eventually land a job and start building your portfolio.
Toptal takes a different approach to its screening process. The Toptal team vets all freelancers before they're allowed to join the talent pool. This means that when you're searching for someone on Toptal, you can be confident that you're looking at highly skilled freelancers that have the skills and experience necessary to do the job.
However, this also means that getting started on the platform can be harder if you're a new freelancer.
Toptal vs Upwork: Types of jobs or industries
What Upwork Offers
Upwork is an excellent platform if you're looking to hire freelancers. Within the talent pool, there are a variety of freelancers that you can find on Upwork. Here are some specific examples:
Graphic designers can create visually appealing and professional graphics for your website, marketing materials, or social media accounts. It's one of the best freelance graphic design sites around.
Web developers can create or update your website (you can see how to check when a website was last updated here) and develop and code custom web applications.
Writers can write website content, blog posts, articles, ebooks, or white papers.
Proofreaders/editors can help ensure your content is error-free and easy to read. They typically charge by the hour or project.
Social media managers can help you create and execute a successful social media strategy. They typically charge by the hour or monthly retainer.
Virtual assistants can help you with various administrative tasks, such as scheduling appointments, customer support, responding to emails, and managing your calendar. They typically charge by the hour or monthly retainer.
Any freelancer can join Upwork. However, the talent pool is vast and the best will always sift toward the top!
What Toptal Offers
Toptal, on the other hand, focuses on hiring freelancers of a certain caliber and skillset. Toptal is home to a wide range of freelance developers, including software engineers, coders, and software architects (don't miss our full Toptal review).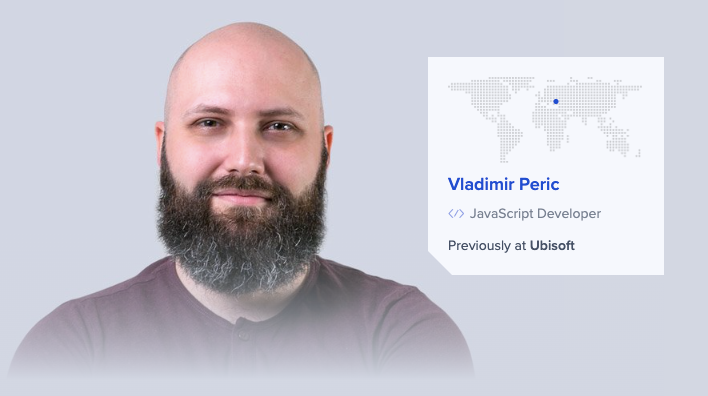 If you need help building or scaling your technology infrastructure, Toptal is a great place to find the right expert!
Designers are another critical part of the Toptal community. UI, UX, visual, and interaction designers are all welcome, as well as illustrators and animators. If you need help creating a beautiful and user-friendly interface or if your website or app is starting to look a little dated, Toptal has the perfect designer.
Finance experts are also in high demand on Toptal. If you need help with financial modeling/valuation, interim CFO, or market sizing, Toptal has you covered.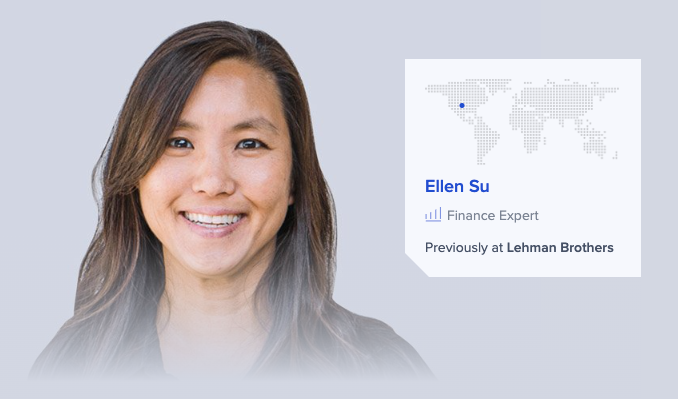 Project managers are essential for any successful project. Whether you need digital project managers, technical project managers, a scrum master, or something else, you can find an excellent one on the Toptal platform.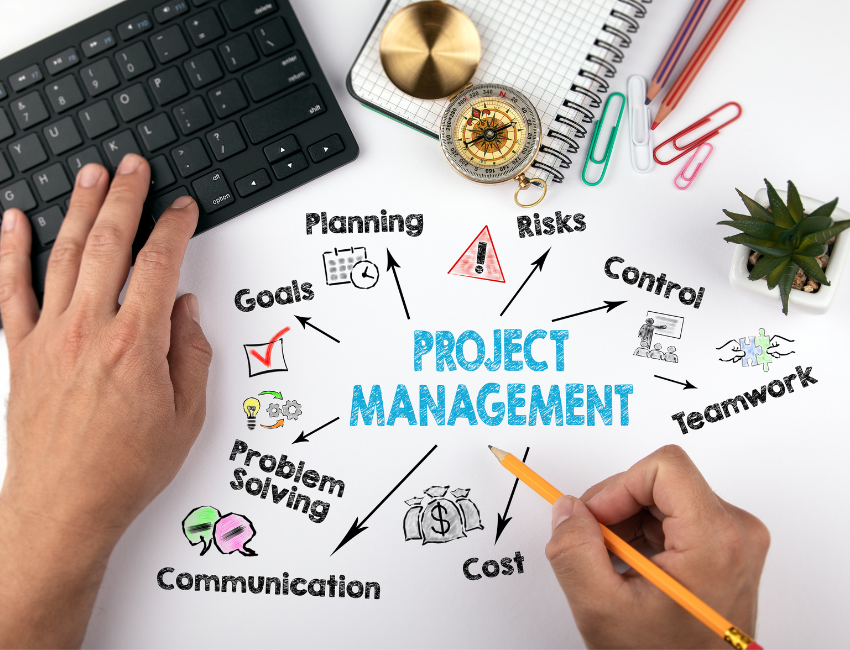 Product managers are responsible for defining and driving the success of products. If you're looking for someone to take ownership of your product and shepherd it to market, look no further than Toptal's pool of product managers.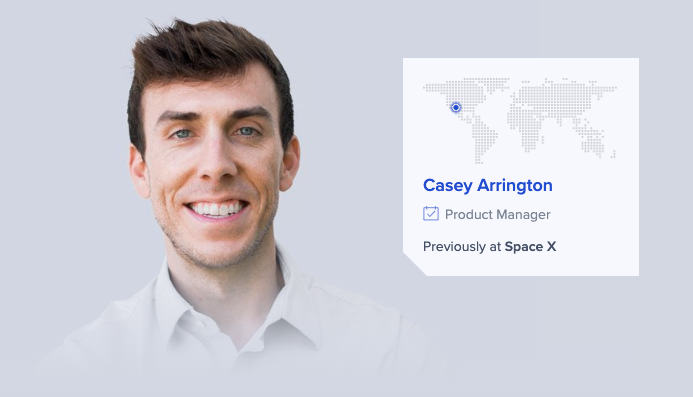 So if you're looking for help in one of these areas, Toptal is a leader in the freelance marketplace - especially if you're looking for technical talent (but there are some great Toptal alternatives worth checking out). However, if your needs fall outside these roles, you might want to stick with Upwork.
Toptal vs Upwork - Which is better overall?
There's no denying that both Toptal and Upwork are top contenders in the freelance world. But which one is better overall? Ultimately, it comes down to what you value most in a freelancing platform.
If you're on a budget and are willing to put in the time to interview freelancers, Upwork is a good choice. If you're looking for top talent and are willing to pay a premium, Toptal is the better option.
In short, Toptal may be the better choice if you're looking for quality over quantity.
---
Toptal Overview and Main Features
Looking for top-notch freelancers? With a global network of freelancers, an easy-to-use platform, and a dedicated team of experts, Toptal offers everything you need to find the perfect candidate for your next project.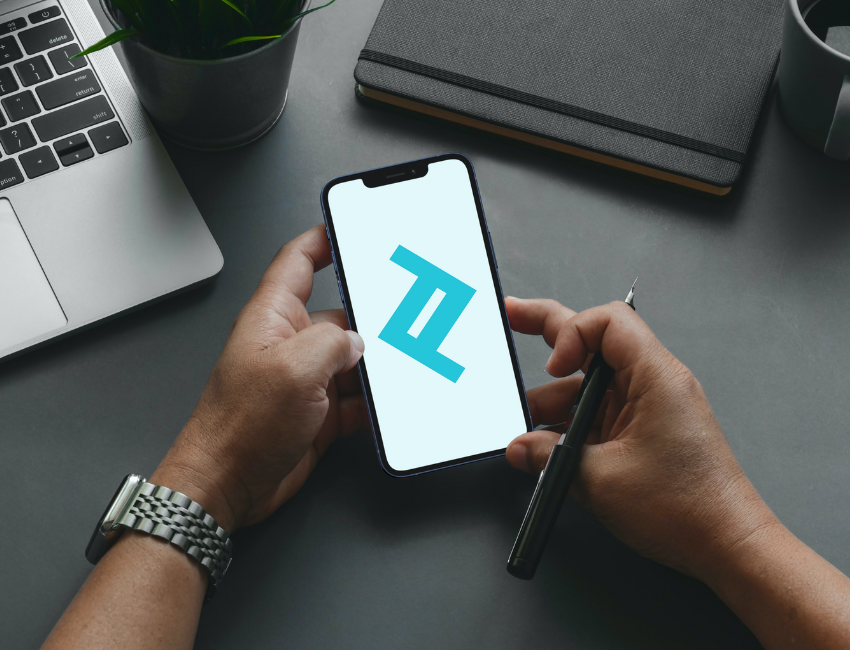 Here's exactly what you can expect with Toptal:
Global network of freelancers: You can hire talent from anywhere.
Simple, efficient platform: The Toptal platform makes it easy to post a job, receive proposals from freelancers, and hire the best candidate.
Dedicated team of experts: The Toptal team will work with you to find the right freelancer for your project.
How Does Toptal Work?
1. Submit a job request specifying the skills you need. Some critical questions to consider are:
What type of work do you need to be done?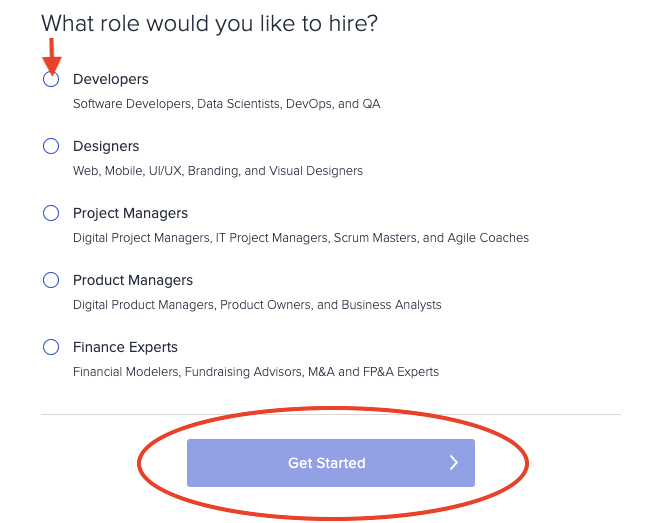 What type of technical skills do you need?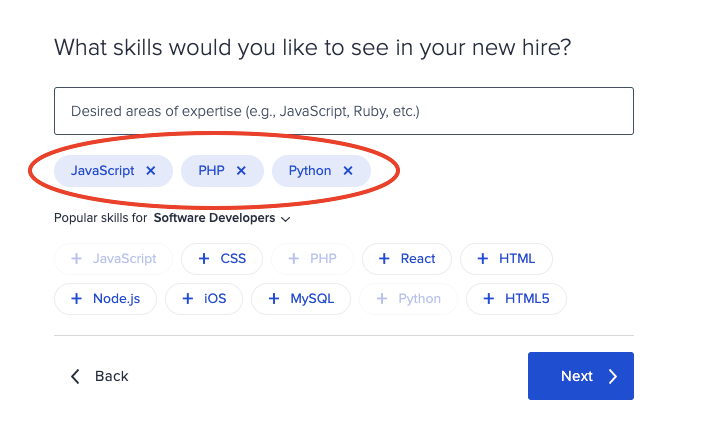 When do you need it to be completed by?
What is your budget?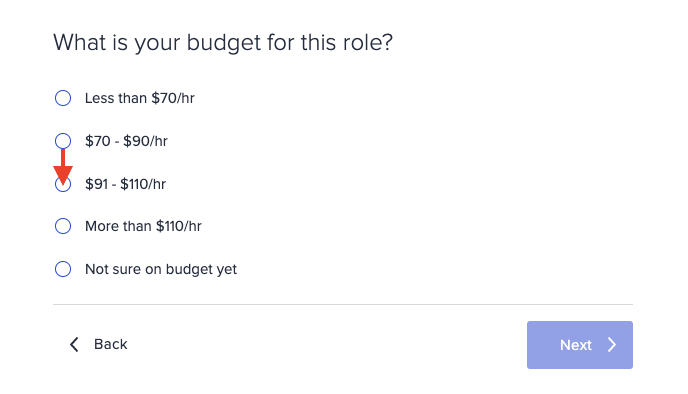 2. Their team of experts will review your job request and connect with you to answer any questions.
3. They will then find you the perfect match and notify you of their status.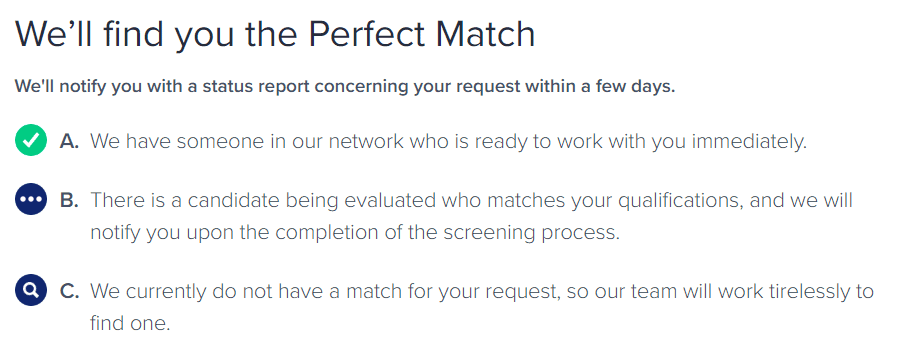 4. If the candidate is a match, they will complete the evaluation process and notify you of their availability.
5. If the candidate is not a match, they will continue searching until they find the perfect match for you.
6. Then the onboarding process begins. Toptal's talent onboarding process is very efficient and straightforward. As soon as you approve the recommended freelancer(s), they will be ready to integrate into your team like an in-house employee.
7. Once they find a suitable candidate, you'll get to work with them on a no-risk basis. This Toptal trial period is a great way to evaluate whether or not a freelancer is a good fit for your project. You can work with them for up to 7 days to see how they operate and if they can meet deadlines. You don't have to pay if you're unhappy with their work.
Is Toptal Easy to Use?
Yes, you can search for freelancers by skillset, location, and rate, and then contact them directly to discuss your project.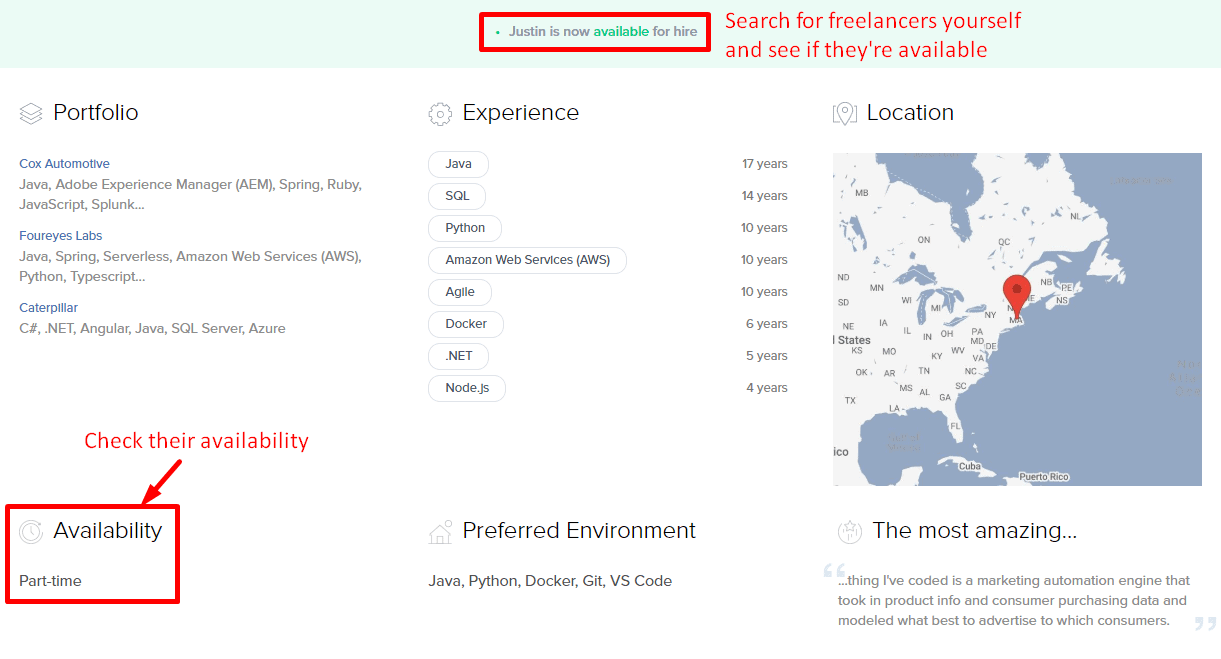 Toptal also provides helpful resources, such as a blog and case studies, to help you learn more about the freelancers on the site and how they can help your business succeed. With its ease of use and vast pool of talented freelancers, Toptal is a great option for businesses of all sizes.
The Toptal screening process is rigorous and comprehensive. It begins with an online application that asks for general information, experience, and skills. Applicants must also complete legitimate test projects to demonstrate their problem-solving abilities.
If applicants pass the initial tests, they are interviewed by a Talent Scout. The Scout will ask questions about the applicant's experience, skills, and ambitions. They will also assess the applicant's attitude, ethical values, energy, education, and English proficiency.
If the Scout feels the applicant is a good fit for Toptal, they will be invited to join the community. While this process can be time-consuming, it's worth it to be a part of the Toptal network.
Pros and Cons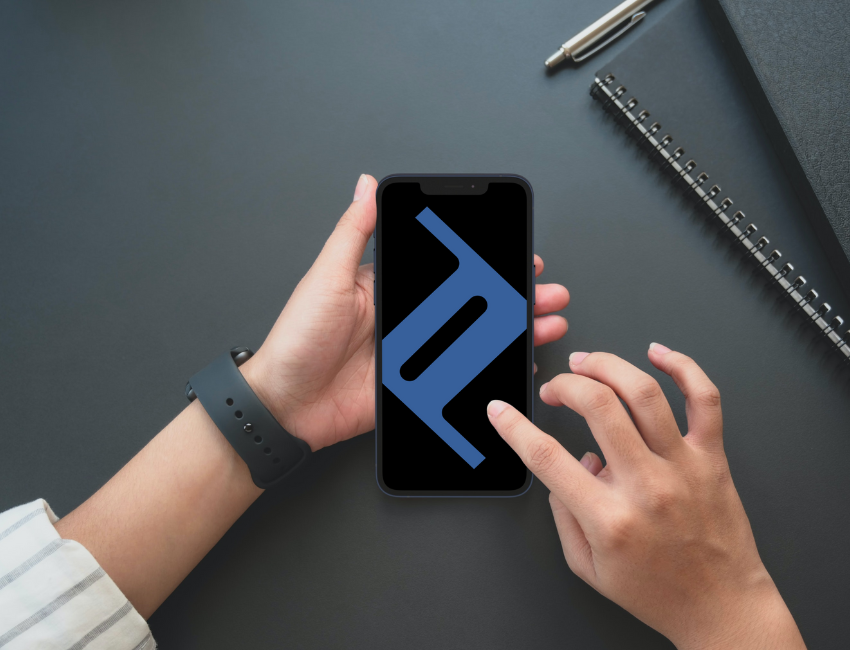 Let's look at the pros and cons of using Toptal:
A rigorous screening process ensures that only the top freelancers are allowed on the site.
Freelancers are typically professional and have solid communication, English skills, and other soft skills that Toptal clients value.
Toptal freelancers are more expensive than other options, but they're also more qualified.
The site is easy to use and provides helpful resources for businesses looking to hire freelancers.
You can work with a freelancer on a no-risk basis for up to 7 days.
The invite-only process can be time-consuming.
Toptal only serves very specific industries.
Toptal is a bit more expensive than other freelancing sites.
How Much Does Toptal Cost?
Toptal is a premium freelancer marketplace, meaning businesses will pay more for top talent. The cost of hiring a freelancer will depend on the project's scope and the required skillset.

For example, if you're looking for a web developer, you can expect to pay $60-$150 per hour. You'll likely pay $90-$180 per hour if you need a project manager.
---
Upwork Overview and Main Features
Upwork is a freelancing platform that connects businesses with remote workers. It offers various freelance services, including wage protection, milestone-based payments, and dispute resolution.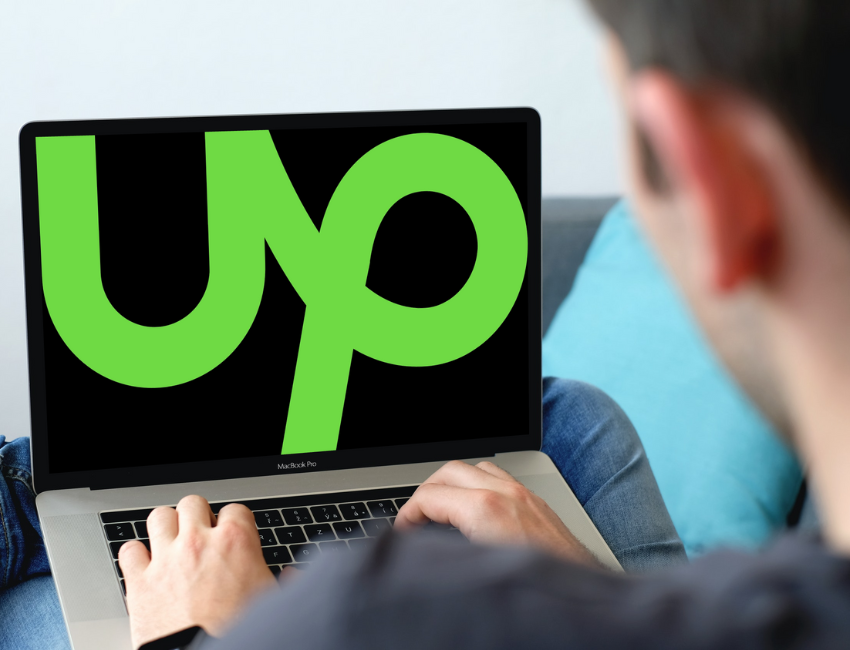 Upwork also provides tools to help businesses manage their projects and track worker performance. The platform has a freelancer database of over 12 million professionals from over 190 countries. Businesses can search for freelancers by skillset, location, and price range.
How Does Upwork Work?
On Upwork, businesses can post jobs and freelancers can bid on projects.
To post a job on Upwork, you'll need to create an account.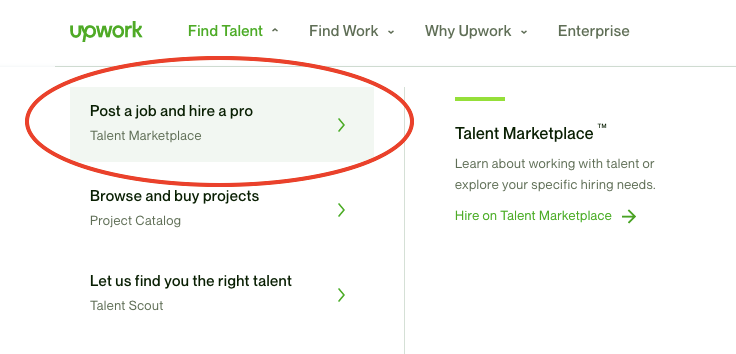 Once you're logged in, click the "Post a Job" button on the top left of your screen.

You'll be asked to fill out basic information about your project, starting with the job title.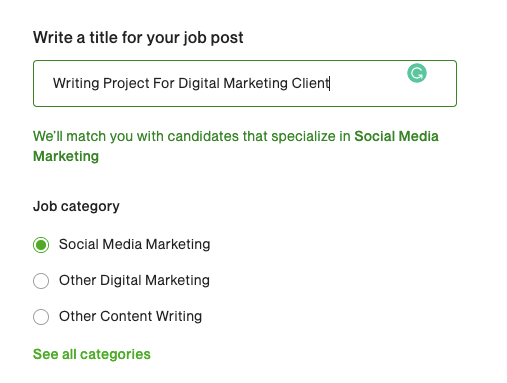 Next, you'll be asked for specific skills that you want your freelancer to possess. Upwork will later use these skills as keywords when they match you with the best freelancer.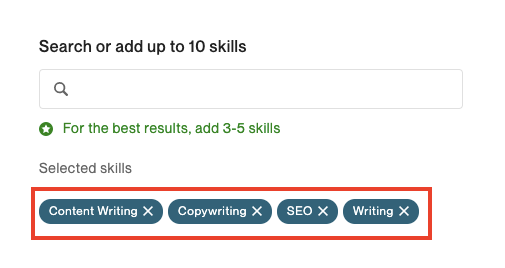 Next, you'll allocate a budget for your project.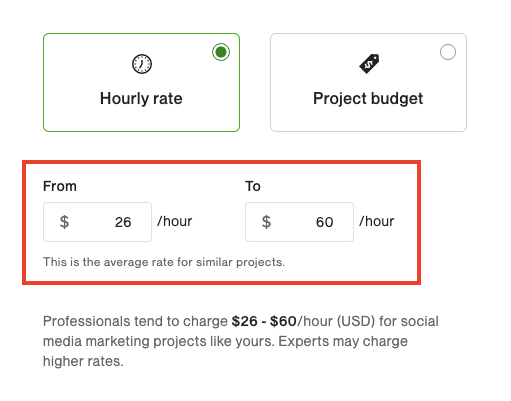 Lastly, you'll write a captivating job description to attract the highest quality freelancers.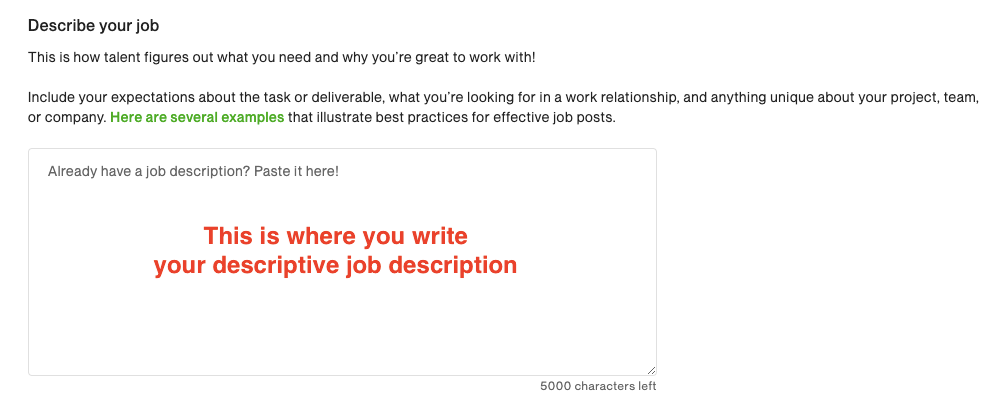 Once you've posted your job, freelancers will start bidding on it. You can browse their proposals, portfolios, and reviews to find the best fit for your project. You can also chat with freelancers to better understand their skills and experience.
When you've found a freelancer you like, you can award them the project and agree on a contract. On hourly contracts, they count keystrokes and take random screenshots of your freelancer's screen so you can see they're putting in the time. On fixed price contracts, you agree on milestones and only pay up when those milestones are hit.
Once a freelancer is hired, they can begin working on the project.
Upwork makes it easy to find work, as well as to get paid. When a project is completed, the client leaves a review and ratings for the freelancer. This feedback helps other businesses to decide whether to hire a particular freelancer.
Upwork also makes it easy to get paid; payments are typically made through the site and freelancers can choose to be paid hourly or per project.
Is Upwork Easy to Use?
Yes, Upwork is easy to use. The platform is designed to be simple and efficient so businesses can find the right freelancer for their needs.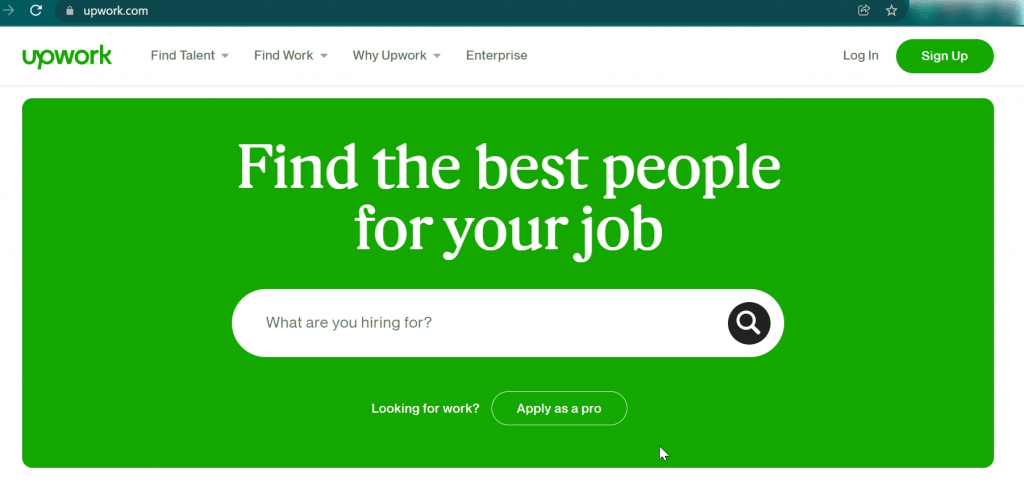 Upwork offers freelancers an easy way to find work and build a portfolio. The site also makes it easy to manage projects and invoices.
For businesses, Upwork provides a cost-effective way to find talent, and the built-in payment system makes it easy to pay freelancers. Overall, Upwork is an excellent option for both businesses and freelancers.
How Much Does Upwork Cost?
First, it's important to remember that hourly rates on Upwork vary widely. You can find freelancers who charge as little as $3 per hour and others who command $100 or more.
The type of project you're hiring for will significantly impact how much you'll be paying per hour. In terms of project size, most Upwork projects fall into one of three categories:
Small (under $500)
Medium (between $500 and $3,000)
Large (over $3,000)
Of course, these are just rough estimates. Your actual costs will vary depending on the specifics of your project.
Finally, it's worth noting that Upwork charges a small fee to the client (3-5%) and a large fee to the freelancer (5-20%).
Here is a screenshot of the Upwork fee structure: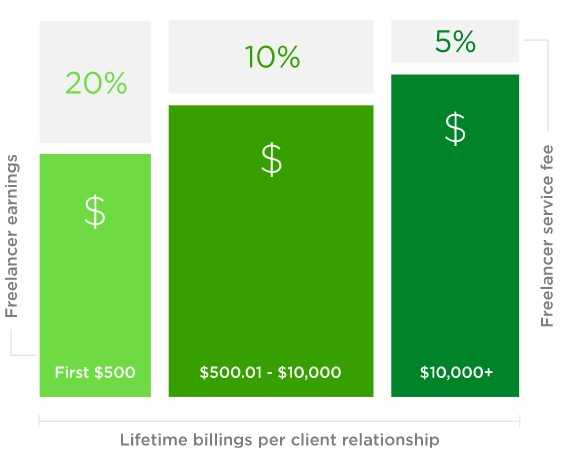 Pros and Cons
There's no denying that Upwork is a popular platform for freelancers and businesses alike. But is it the right choice for everyone? Let's take a look at the pros and cons of using Upwork.
Access to a large pool of talented freelancers from around the world
Easily post jobs and receive proposals
Escrow and hourly tracking features protect both businesses and freelancers
Robust search filters make it easy to find the right freelancer for the job
Thorough profiles give you a good sense of a freelancer's skills and experience
Get paid automatically when jobs are completed
Dispute resolution process protects both businesses and freelancers in case of disagreements
Upwork fees can eat into your profits (Upwork charges businesses 2.75% – 5% of the total contract value, and freelancers are charged 5%-20% of their earnings)
Some jobs posted on Upwork are low-paying "race to the bottom" gigs
You may need to wade through a lot of proposals to find the right freelancer for the job
---
FAQs
1. What are the benefits of using Toptal?
For starters, you can work with some of the best talent in the world. With Toptal, you're not limited to working with local talent. Instead, you can choose from a pool of top-tier professionals from around the globe. This gives you access to a broader range of skills and experience than you would find locally.
Another benefit of using Toptal is that hiring freelancers can save time and money. With Topal, there's no need to go through the hassle and expense of hiring full-time employees. This means that you can get the work done faster and for less money.
In addition, if you're not satisfied with the work that's been done (Toptal does provide a free trial period), you can simply release the freelancer and hire someone else - there are no long-term commitments or contracts.
2. What are the benefits of using Upwork?
There are many benefits to using Upwork, both for freelancers and clients. Upwork offers freelancers a great way to find new clients and projects. The platform makes it easy to search for work, submit proposals, and communicate with clients.
Upwork also provides a payment protection system, so you can be confident that you will get paid for your work. If you're ever unhappy with a client or project, you can always leave feedback to help others make informed decisions.
Clients also benefit from using Upwork. The platform makes finding freelancers with the necessary skills and experiences easy.
You can read reviews and ratings before making a decision, and you can use the built-in messaging system to stay in touch with your freelancer throughout the project.
Upwork offers a pay-as-you-go pricing model, so you only ever pay for the work that's been delivered. So if you're looking for a cost-effective way to get work done, Upwork is worth considering.
3. How do I know which platform is right for me?
First, you need to consider what kinds of projects you're interested in pursuing. If you're looking for one-time or short-term projects, then Upwork may be a better option. On the other hand, if you're interested in longer-term engagements, then Toptal may be a better fit.
Second, you need to think about your budget. Toptal tends to be more expensive than Upwork, but it also offers a higher quality of talent. Third, you should consider your timeline. Upwork is generally faster and easier to start, but Toptal's vetting process can take longer to find the right freelancer.
4. What are the fees associated with using Toptal vs Upwork?
Upwork's pricing model is complicated, and it can be hard to understand. In general, they charge clients a 2.75% to 5% processing fee. However, in May 2019 they made a controversial change where they are now charging freelancers for the following:
20% commission for the first $500 made from a single client
10% for total billings between $500.01 and $10,000
5% for billings that exceed $10,000
Toptal's pricing structure is simple - you'll see one unified price that includes both Toptal's service fee and the freelancer's wage. This means that there are no costs beyond the number that you see. This makes it easy to budget for your project and know what you're spending upfront.
5. How do I know if a freelancer is qualified or reputable?
Reputation is everything when you're looking for a freelancer. If someone doesn't have a good reputation, they will not be qualified or reputable.
You should always evaluate a freelancer by their reviews, ratings, and testimonials. They're not worth your time if they don't have any good reviews.
The evaluation process on Upwork is simple: you just need to look at their profile and see what kind of work they've done in the past. You should move on to the next freelancer if they don't have any good reviews.
Toptal is a little different. They have a very thorough evaluation process that includes a skills test, a written application, and an interview. If you're serious about finding a qualified and reputable freelancer, you should go through the evaluation process on Toptal.
Final Thoughts
Upwork is an excellent option for one-time or short-term projects, while Toptal is better for long-term engagements.
You should also consider your timeline:
Upwork is faster and easier to find freelancers,
Toptal may save you time in the long run though by helping you find someone great that you can work with long term
And finally, don't forget to consider your budget: Toptal is more expensive than Upwork, but it also offers a higher quality of talent. You might find lower rates on Upwork, but you'll get more stable quality through Toptal.
Ultimately, the choice between Upwork and Toptal comes down to what's most important to you: lower costs, specific roles you need to fill, or less hassle.
We recommend Toptal to save you time instead of having to search for diamonds in the rough. But remember, you can always try both and see which works better for you!
For related reading, check out:
Want to learn step-by-step how I built my Niche Site Empire up to a full-time income?
Yes! I Love to Learn
Learn How I Built My Niche Site Empire to a Full-time Income
How to Pick the Right Keywords at the START, and avoid the losers
How to Scale and Outsource 90% of the Work, Allowing Your Empire to GROW Without You
How to Build a Site That Gets REAL TRAFFIC FROM GOOGLE (every. single. day.)
Subscribe to the Niche Pursuits Newsletter delivered with value 3X per week