1001 Creative Ideas & Helpful Tips For Pressure Washing Business Names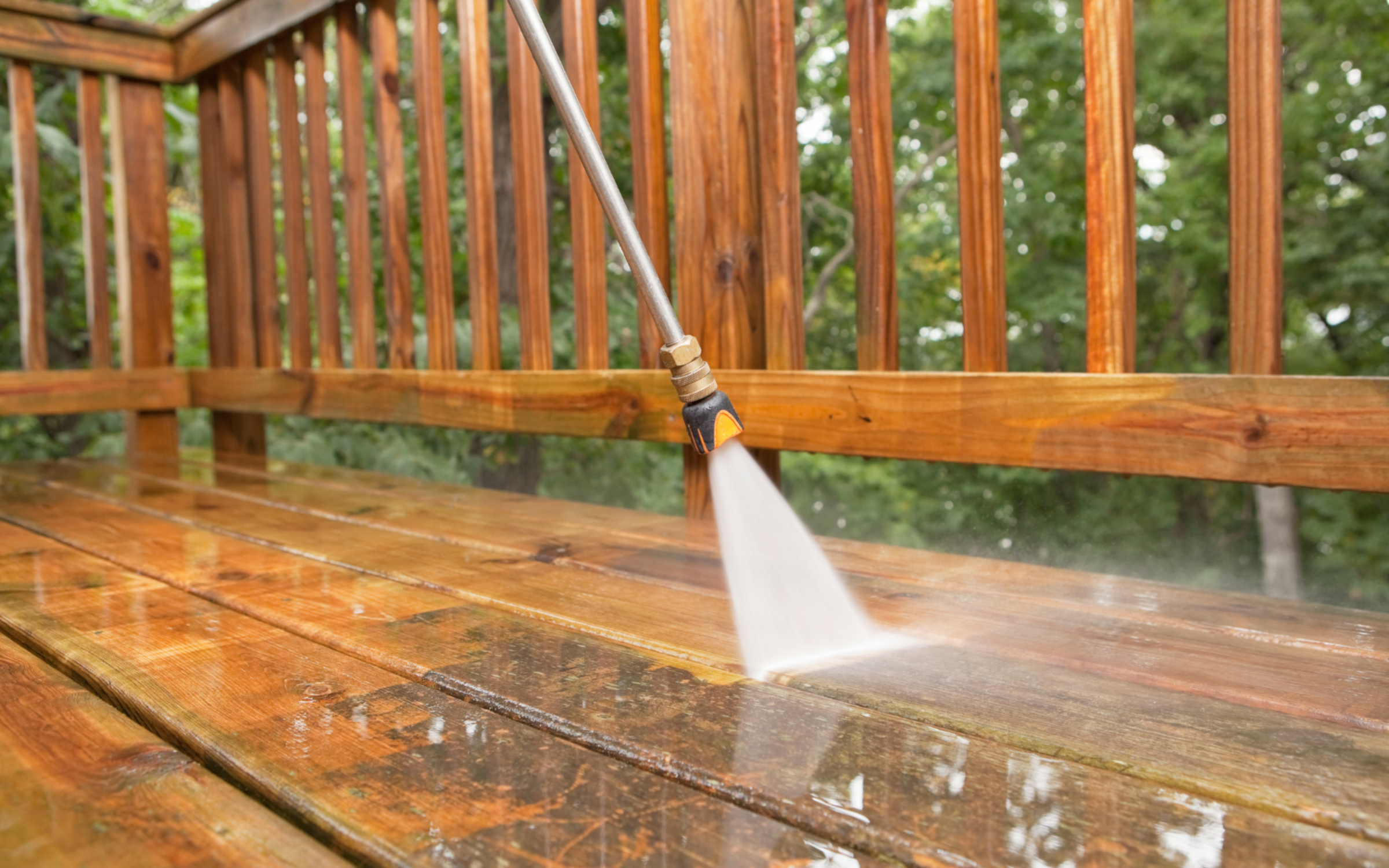 When you buy something through one of the links on our site, we may earn an affiliate commission.
Want to launch a pressure-washing business but struggling to find the perfect name that stands out? Look no further! We've got you covered with the ultimate list of catchy, creative, and eco-friendly pressure washing business names that will set your venture apart from the rest.
And we don't stop there! We also share essential tips to craft a memorable name that resonates with customers and boosts your brand identity. Our expert advice will guide you through the naming process, ensuring your business shines bright like a polished surface!
Time to dive in and find the perfect name for your pressure-washing venture!
Ideas For Catchy Pressure Washing Business Names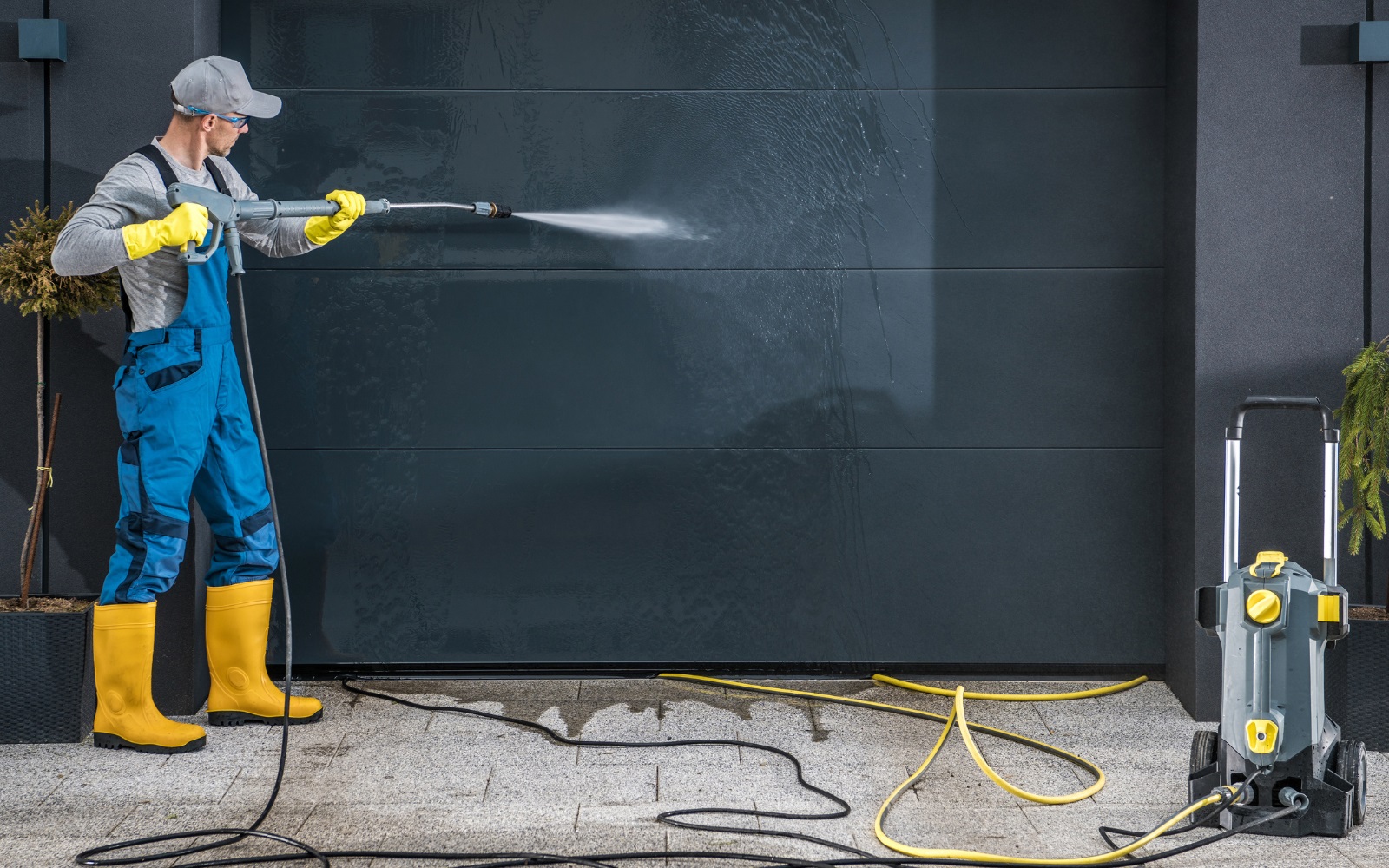 PowerClean Pro
AquaBlast Solutions
SparkleJet Wash
HydroHero Cleaners
Pressure Wizards
Streamline Wash Co.
JetSetters Pressure
XtremePressure Pros
AquaForce Wash
Spotless Surge
ThunderSpray Cleaners
PrecisionPowerWash
Splash Attack Crew
TurboBlast Services
SoFresh Pressure
CleanSweep Masters
Prowash Pioneers
HydroShine Elite
WashWizards Crew
AquaPulse Pro
HighBeam Wash Co.
CleanSlate Solutions
HydroGlow Cleaners
RapidJet Pressure
AquaRenew Pros
JetWave Wash
PrimePressure Clean
ShineStorm Solutions
AquaQuake Crew
VelocityWash Pro
RapidSpray Cleaners
HydroGleam Elite
ClearSweep Masters
AquaBolt Pioneers
ThunderClean Crew
PurePower Wash Co.
SpeedJet Pressure
AquaGlide Pros
FlashSpray Solutions
HydroBeam Wash
SwiftShine Cleaners
AquaFlow Pro
CleanBlitz Masters
PressurePulse Crew
AquaBlast Elite
JetSurge Wash Co.
ShineFast Solutions
HydroSnap Cleaners
QuickJet Pressure
AquaSpark Pros
Pressure Washing Business Names that Rhyme
GrimeTime Prime
WashFlash Dash
CleanScene Machine
SprayAway Day
FreshPress Express
JetSweep Peeps
ClearTear Gear
AquaSwipe Hype
PureCure Ensure
SpeedGleam Beam
SplashDash Smash
SpotErase Chase
HydroGush Rush
ClearCraft Blast
SwiftSuds Flood
AquaMop Hop
JetShine Line
SteamDream Team
HighGleam Beam
AquaSpark Arc
ScrubHub Club
CleanZoom Boom
ClearStream Dream
AquaDazzle Frazzle
JetGlow Flow
SplashTide Glide
PureRinse Grinse
SpeedScrub Grub
HydroWhirl Swirl
FlashSpritz Blitz
SparkFlow Glow
WashWink Blink
AquaZoom Boom
JetSweep Leap
ClearTech Deck (and if you're interested, check out these great deck company name ideas)
GrimeGone Pawn
SplashZoom Boom
FreshScrub Dub
PureTide Glide
AquaWash Bash
QuickShine Line
JetSteam Dream
ClearWave Rave
ScrubFly High
SpeedRinse Grinse
SpotFlash Dash
AquaFlow Glow
PureSweep Keep
SplashBlast Last
SteamSpark Arc
Creative Names To Inspire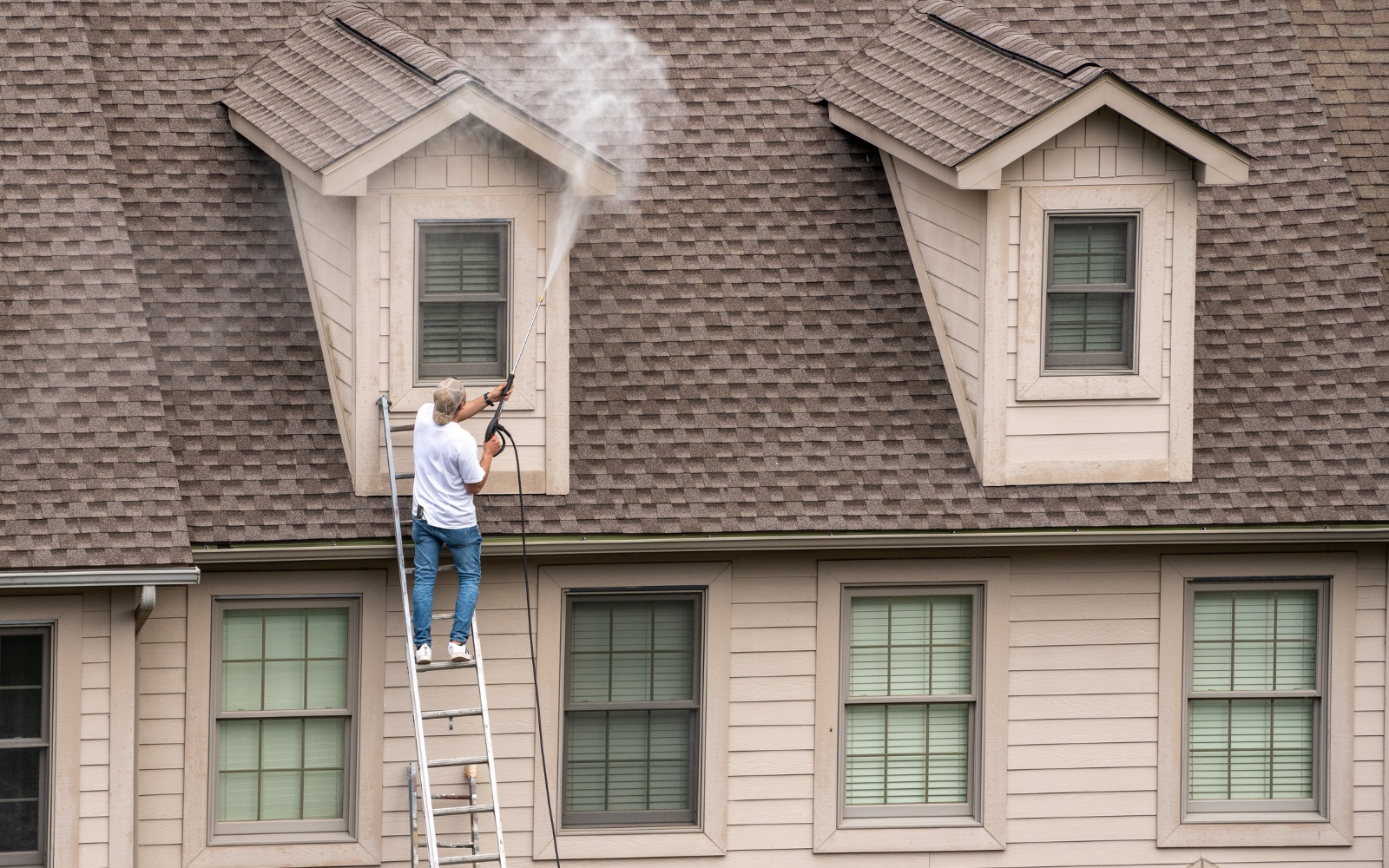 GrimeGuardians
WashWhisperers
Cleanovation Crew
H2O Revive
JetMastery
AquaMajesty
PureForce Innovators
SteamVirtuosos
ClearSphere Solutions
SplashCrafters
HydroHarmony
StreamSymphony
RevitaBlast
Aqua Genius
JetLuxe
CleanScape Innovations
PowerPulse Prodigy
AquaZen Masters
PureRevolution
SteamRapture
WashWizards Studio
GrimeGurus
SparkleMatrix
HydroElevate
JetWhiz Innovations
ClearGrit Studios
AquaGlide Genius
SteamEdge Creators
CleanFusion
H2O Envision
PurePropel Studios
SplashMarvel
WashWhiz Creations
JetBurst Studios
AquaNexus Innovations
ClearBurst Creative
ReviveFlow
HydroHarbor Studios
SparkleSphere
SteamWave Innovations
CleanUtopia
H2O Impressions
PureVortex Studios
JetRevamp
AquaArc Innovations
GrimeCraft
StreamBurst Studios
Washify
HydroSculpt Innovations
SparkleVibe Studios
Descriptive Pressure Washing Names
ProClean Pressure Washing
ClearChoice Power Wash
FreshSweep Solutions
AquaTech Pressure Cleaners
PureGleam Wash Co.
HydroBlast Experts
SpotlessForce Pressure
PrecisionWash Masters
AquaSparkle Pro
GrimeAway Services
SpeedScrub Cleaners
ClearStream Power Wash
AquaWave Pressure
SwiftShine Clean Co.
SteamGlow Pros
WashWise Experts
PureFlow Pressure Clean
HydroBeam Services
ClearSight Power Wash
AquaForce Pro
GrimeGuard Cleaners
SpotErase Solutions
JetGleam Experts
FreshSpray Power Clean
CleanCut Pressure
AquaSwipe Services
PurePulse Wash Co.
HydroBlast Pros
CrystalClear Pressure
SparklingStream Cleaners
WashWorx Solutions
AquaMasters Pressure
ProShine Wash Co.
HydroTech Cleaners
GleamingGlide Power Wash
ClearZone Pressure
AquaSpritz Experts
SpeedScrub Clean Co.
PureFlow Power Wash
GrimeGuard Pros
SpotErase Solutions
JetGlow Pressure
FreshSpray Experts
CleanEdge Wash Co.
AquaWise Cleaners
HydroBlast Pros
CrystalClear Pressure
SparklingStream Wash
WashWorx Solutions
AquaMasters Clean Co.
Residential Pressure Washing Business Names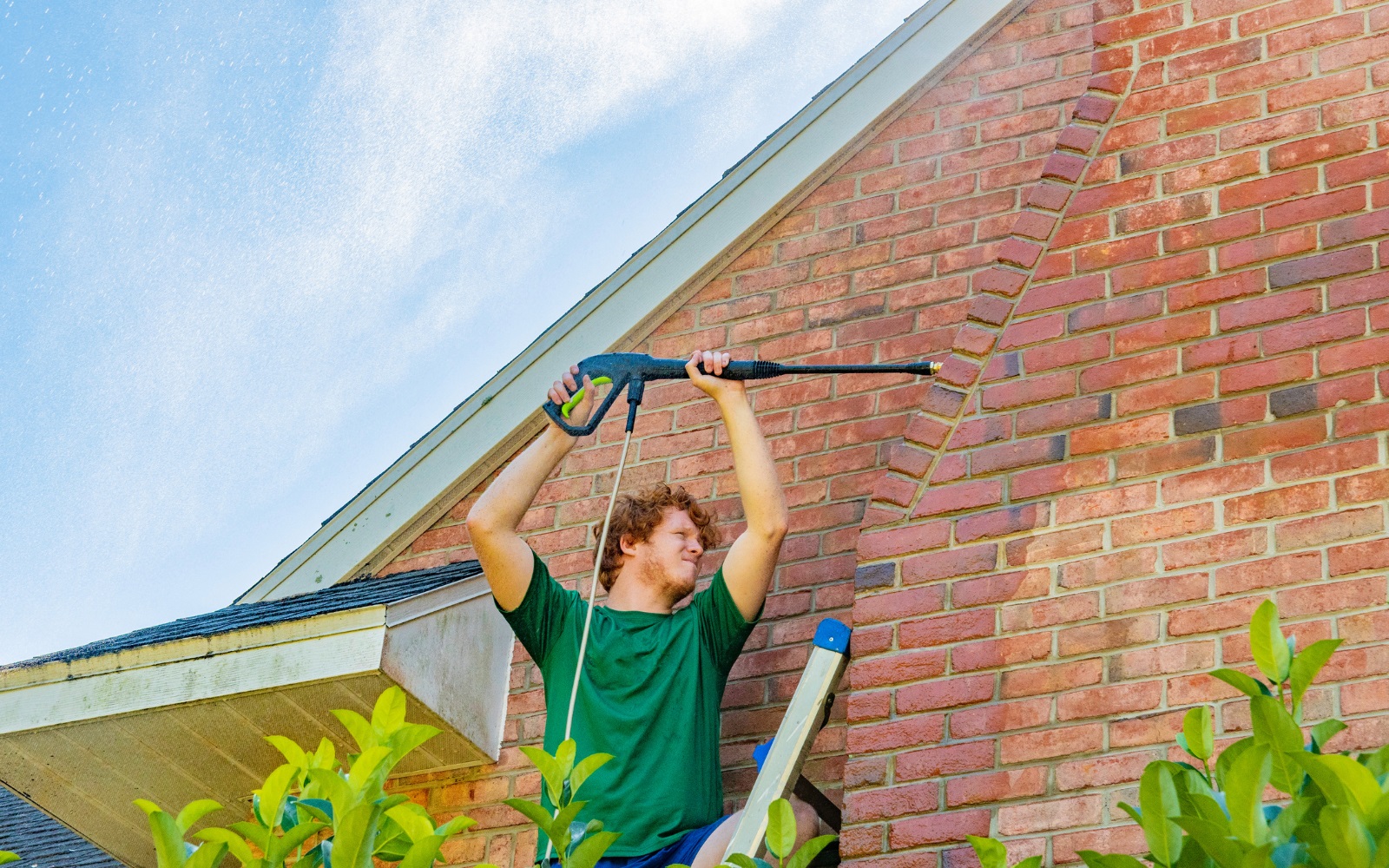 HomeShine Pressure Wash
ResidentialRevive
ClearCottage Cleaners
SparkleHouse Pressure
AquaGlow Solutions
PureSweep Homes
HydroBlast Living
SpotlessAbode Wash
GrimeGuard Homes
FreshHome Pressure
WashWise Residences
AquaSparkle Cleaners
CleanHaven Pressure
SwiftShine Homes
HydroWave Solutions
PureBlast Residences
ClearNest Pressure
AquaGleam Homes
SpotErase Cleaners
HomeGlow Solutions
GrimeGuard Residences
FreshSpace Pressure
WashWorx Homes
AquaFlow Solutions
CleanHabitat Pressure
HydroBlast Living
PureSpruce Residences
ClearCastle Cleaners
SparkleHaven Pressure
AquaLuxe Homes
SpotlessShine Solutions
HomeSpark Pressure
GrimeAway Residences
FreshNest Cleaners
WashWise Homes
HydroGleam Solutions
PureAbode Pressure
ClearCottage Cleaners
AquaBlast Homes
SpotErase Solutions
HomeGlow Pressure
GrimeGuard Residences
FreshSpace Cleaners
WashWorx Homes
AquaFlow Solutions
PureHabitat Pressure
ClearCastle Residences
SparkleHaven Cleaners
HomeLuxe Pressure
GrimeGuard Home
If cleaning solar panels is your business, check out our solar company name ideas for naming suggestions.
Names For Commercial Ventures
ProClean Commercial Wash
ClearSky Power Clean
FreshCoat Solutions
AquaTech Commercial Pressure
PureGleam Wash Pros
HydroBlast Experts
SpotlessForce Commercial
PrecisionWash Masters
AquaSparkle Pro Services
GrimeAway Commercial
SpeedScrub Clean Pros
ClearStream Power Wash
AquaWave Commercial
SwiftShine Clean Services
SteamGlow Commercial Pros
WashWise Experts
PureFlow Commercial Clean
HydroBeam Services
ClearSight Power Wash
AquaForce Pro Cleaners
GrimeGuard Commercial
SpotErase Solutions
JetGleam Commercial Pressure
FreshSpray Power Wash
CleanCut Pressure Clean
AquaSwipe Commercial
PurePulse Wash Pros
HydroBlast Commercial
CrystalClear Pressure Clean
SparklingStream Commercial
WashWorx Solutions
AquaMasters Pressure Wash
ProShine Wash Pros
HydroTech Commercial
GleamingGlide Power Wash
ClearZone Pressure Clean
AquaSpritz Commercial
SpeedScrub Cleaners
PureFlow Power Wash
GrimeGuard Commercial
SpotErase Solutions
JetGlow Pressure Clean
FreshSpray Commercial
CleanEdge Wash Pros
AquaWise Commercial
HydroBlast Commercial
CrystalClear Pressure
SparklingStream Wash
WashWorx Solutions
AquaMasters Commercial
Fleet Pressure Washing Business Names
FleetBlast Solutions
RapidClean Fleet
ProFleet Wash Masters
SpeedWash Express
AquaFleet Experts
PureDrive Power Clean
HydroForce Fleet
SpotlessHaul Pressure
GrimeGuard Fleet
SwiftFleet Wash
ClearRoad Power Clean
AquaSwift Fleet
WashWheels Pros
FleetShine Solutions
HydroGlide Wash
PureFleet Power Clean
JetHaul Express
CleanRun Fleet
AquaWhiz Wash Masters
FleetSpark Experts
SpeedDrive Power Clean
ClearHaul Express
AquaZoom Wash
SpotErase Fleet
HydroRevive Power Clean
FreshFleet Solutions
FleetGlow Express
WashTracks Pros
AquaLuxe Wash Masters
GrimeGuard Fleet
RapidHaul Pressure
AquaSweep Power Clean
PureFleet Express
FleetWise Solutions
HydroHaul Pressure
SparkleHaul Wash
SpeedFleet Pros
ClearDrive Solutions
FleetWave Pressure
AquaForce Wash
PureHaul Power Clean
FleetBlast Express
SpotlessDrive Wash
SwiftFleet Solutions
HydroGlide Pressure
FreshHaul Wash
AquaWheels Pros
FleetSpark Solutions
Wash Run Pressure
GrimeGuard Fleet
Grafitti Removal Name Ideas
GraffitiGone Pros
CleanCanvas Solutions
TagTakedown Pressure
StreetArt Erase
PureWipe Graffiti Removal
SprayOff Masters
ArtErase Pressure
SpotlessVandalWash
GraffitiGuard Cleaners
TagBuster Solutions
ArtRevive Pressure
ClearCanvas Pros
SprayAway Graffiti Removal
UrbanArt Cleaners
GraffitiErase Pressure
ArtBlitz Wash
PureWipe Pros
TagWash Solutions
SprayOff Pressure
GraffitiGone Cleaners
ArtVanish Pros
CleanCanvas Pressure
TagTakedown Solutions
StreetArt Erase
PureWipe Pressure
SprayOff Masters
GraffitiGuard Solutions
ArtRevive Pressure
ClearCanvas Cleaners
TagBuster Pros
SprayAway Pressure
GraffitiErase Solutions
ArtBlitz Cleaners
SpotlessVandalWash
PureWipe Pressure
TagWash Solutions
GraffitiGone Pressure
UrbanArt Cleaners
ArtVanish Wash
CleanCanvas Solutions
TagTakedown Pressure
SprayOff Masters
GraffitiGuard Cleaners
ArtRevive Pressure
ClearCanvas Wash
TagBuster Solutions
SprayAway Pressure
GraffitiErase Cleaners
ArtBlitz Wash
PureWipe Graffiti Removal
Pressure Washing Specializing In Sidewalk Cleaning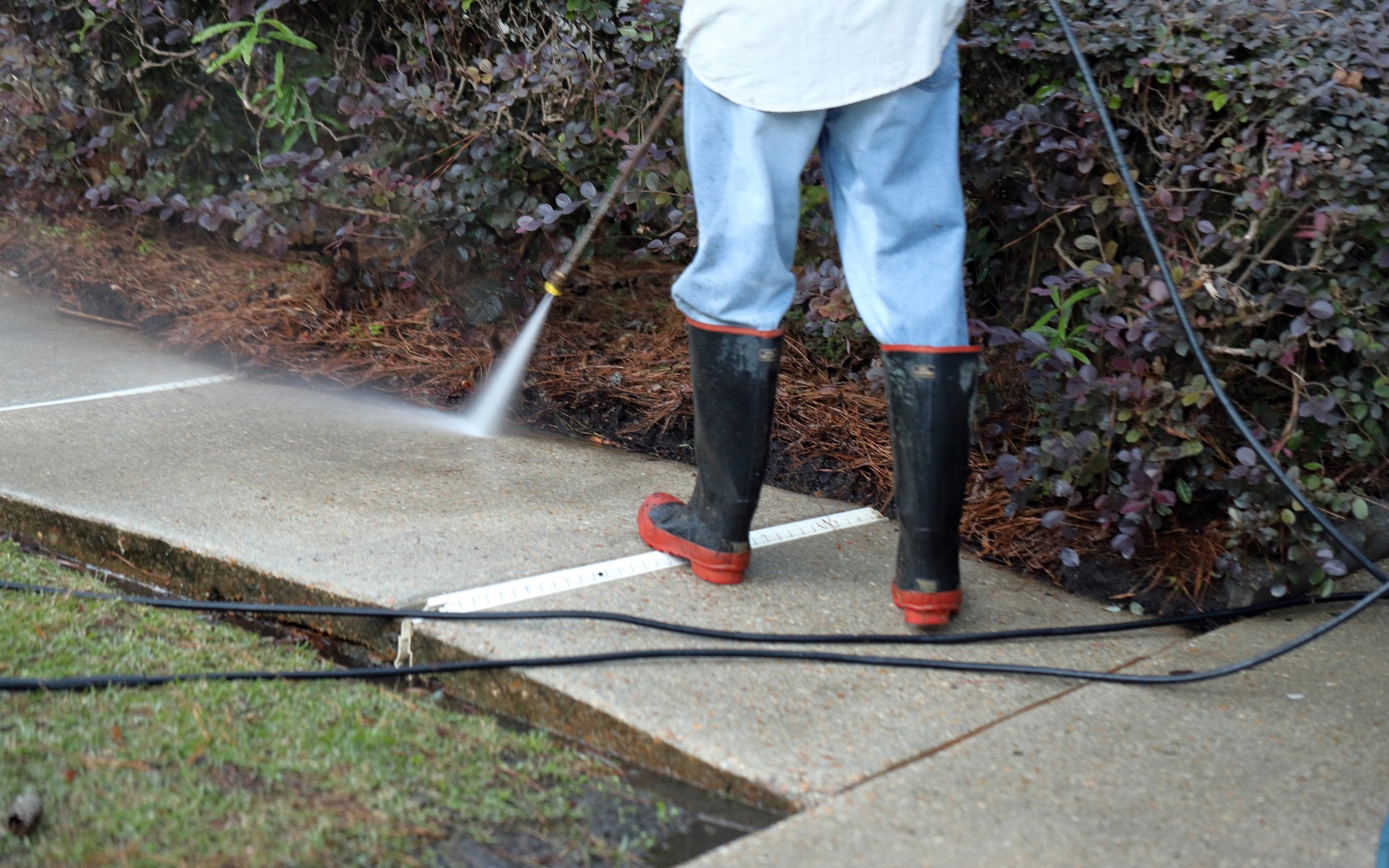 SidewalkSweep Solutions
ClearPath Pressure Clean
FreshWalk Wash Co.
AquaStride Cleaners
PurePavement Pressure
HydroStroll Masters
SpotlessSidewalks
CleanWalkway Wash
GrimeGuard Sidewalk Clean
SwiftStride Pressure
AquaGlide Sidewalk Solutions
SpeedWalk Wash Co.
ClearPath Pressure Clean
SparkleStroll Masters
WashWise Sidewalk Solutions
HydroScrub Pressure
PurePavement Cleaners
AquaStride Wash Co.
SidewalkSparkle Pressure
FreshWalkway Clean
GrimeGuard Sidewalk Wash
SpotlessSidewalks Solutions
CleanWalk Masters
AquaGlide Pressure
SidewalkSweep Wash Co.
HydroStroll Solutions
SwiftStride Pressure
ClearWalkway Wash
SparkleSidewalk Cleaners
AquaFlow Pressure
SpeedWalk Solutions
PurePavement Pressure
SidewalkGlow Wash Co.
GrimeGuard Sidewalk Cleaners
WashWise Sidewalk Pressure
HydroScrub Solutions
AquaStride Cleaners
SidewalkSparkle Pressure
FreshWalkway Wash Co.
ClearPath Sidewalk Clean
SparkleStroll Solutions
AquaGlide Pressure
SidewalkSweep Cleaners
HydroStroll Wash Co.
SwiftStride Pressure
ClearWalkway Solutions
SpotlessSidewalks Cleaners
PurePavement Pressure
SidewalkGlow Solutions
GrimeGuard Sidewalk Wash
Heavy Duty Pressure Washing
HeavyWash Pros
CleanHaul Solutions
PureEquip Pressure
AquaForce Heavy Clean
SpotlessGear Wash
HeavyGleam Masters
HydroMighty Cleaners
BigRinse Solutions
FreshEquip Pressure
AquaRevive Heavy Wash
ToughWash Co.
HeavyWise Solutions
CleanBeast Cleaners
PureHaul Pressure
SpotlessGear Wash Co.
AquaMighty Solutions
HeavyShine Cleaners
HydroGiant Wash Co.
MegaWash Pressure
FreshEquip Solutions
AquaForce Heavy Clean
HeavyRevive Pros
CleanTitan Solutions
PureMighty Wash Co.
SpotlessBeast Cleaners
AquaGleam Heavy Wash
HeavyWise Pressure
HydroRevive Solutions
BigBlast Co.
FreshHaul Cleaners
PureHaul Solutions
SpotlessTitan Pressure
AquaMighty Clean
HeavyShine Solutions
CleanGiant Wash Co.
AquaForce Pressure
MegaWash Cleaners
FreshBeast Solutions
HeavyGleam Pressure
ToughWash Co.
PureRevive Wash
SpotlessTitan Cleaners
HeavyWise Solutions
CleanMighty Pressure
AquaRevive Wash Co.
HeavyHaul Cleaners
HydroBlast Solutions
BigShine Pressure
FreshGiant Wash Co.
PureEquip Cleaners
Name Ideas that Are Location-based
CityClean Pressure Wash
CoastalWash Solutions
MountainShine Cleaners
SunnySide Pressure
LakeView Wash Co.
RiverBreeze Cleaners
UrbanWash Pros
SuburbanPressure Solutions
BeachFront Cleaners
ForestGlow Wash Co.
DesertBlast Cleaners
TownSweep Pressure
IslandScrub Solutions
ValleyWash Co.
CanyonBlast Cleaners
CityscapePressure
OceanBreeze Cleaners
MountainMist Wash Co.
SkylineScrub Pressure
Lakeside Cleaners
RiverRun Solutions
UrbanShine Wash Co.
SuburbSweep Cleaners
BeachBlast Pressure
ForestFresh Cleaners
DesertWash Wash Co.
TownGlow Solutions
IslandBreeze Cleaners
ValleyView Pressure
CanyonScrub Wash Co.
CityGleam Solutions
OceanMist Cleaners
MountainSweep Pressure
SkylineWash Co.
LakesideScrub Cleaners
RiverFlow Solutions
UrbanShine Pressure
SuburbGlow Cleaners
BeachView Wash Co.
ForestBreeze Solutions
DesertBlast Cleaners
TownWash Pressure
IslandScrub Cleaners
ValleySweep Wash Co.
CanyonShine Solutions
CityscapePressure
OceanBlast Cleaners
MountainWash Wash Co.
SkylineScrub Pressure
Lakeside Cleaners
Nature-inspired Ideas
EarthWash Pros
AquaLeaf Cleaners
PureBreeze Pressure
SunGlow Wash Co.
CrystalStream Solutions
HydroStone Cleaners
FreshFlora Pressure
SkyShine Wash
ClearSprout Solutions
MountainMist Cleaners
AquaPeak Pressure
ForestBreeze Wash Co.
RiverRun Solutions
PureHaven Cleaners
OceanWash Pressure
Sunbeam Wash Co.
AquaGrove Cleaners
EarthFlow Pressure
MountainCrest Wash
CrystalWaves Solutions
HydroFlora Cleaners
FreshBloom Pressure
SkySweep Wash Co.
SunGlow Solutions
AquaSprout Cleaners
EarthGlow Pressure
ForestWinds Wash
PureVista Solutions
OceanMist Cleaners
MountainBloom Pressure
AquaShade Wash Co.
ClearPeak Cleaners
SunWave Pressure
SkyMist Wash Co.
RiverGrove Solutions
EarthSweep Cleaners
AquaCrest Pressure
FreshFlora Wash Co.
CrystalBreeze Cleaners
OceanSprout Pressure
SunGrove Wash
AquaHaven Solutions
EarthWash Cleaners
ForestPeak Pressure
RiverShade Wash Co.
ClearStream Solutions
Sunbeam Cleaners
MountainFlow Pressure
AquaWaves Wash Co.
PureVista Solutions
Business Names That Include Wordplay
PressurEase Wash
CleanSweepers
AquaMajestic
HydroHeros
PureFect Wash
SpotLess Mess
AquaBlasters
SteamTeam Cleaners
GrimeBusters
ClearFlection
AquaPresto Wash
SwiftWash Masters
Performance Pressure
SpotLessWonders
JetSet Cleaners
HydroHype Wash
Pressurize Pro
CleanMatics
AquaLuxe Cleaners
SpeedScrub Solutions
ClearNinja Pressure
GrimeGone Gadgets
AquaMagic Wash Co.
SteamYacht Cleaners
PureFury Pressure
SpotLessBrigade
JetClean Gurus
HydroVibe Solutions
Pressurama Wash
CleanOvations
AquaSprint Cleaners
SwiftSplash Wash Co.
PureFusion Pressure
SpotLessEpic
JetSetWizards
HydroMight Cleaners
ClearZen Wash
GrimeWhiz Solutions
AquaWaveWash
SpeedShine Masters
PureBeam Pressure
SpotLessRush
JetClean Genies
HydroFlow Wash Co.
PressurOlympics
CleanSweep Troop
AquaLuxe Experts
SwiftScrub Solutions
Pure Performance Pressure
SpotLessForce
Retro Pressure Washing Business Names
RetroClean Pressure
ClassicWash Pros
VintageScrub Solutions
AquaRetro Cleaners
NostalgiaBlast Wash
PureThrowback Pressure
JetStream Retro Clean
OldSchoolWash Co.
AquaRevival Solutions
TimelessSpray Cleaners
GroovyWash Pressure
VintageVibe Wash
HydroRetro Solutions
FreshClassic Pressure
AquaBlast Masters
RetroWaves Cleaners
PureTimeless Wash Co.
AquaRevive Solutions
OldiesButGoodies Clean
BlastFromThePast Pressure
VintageShine Wash
AquaRetro Masters
ClassicGlow Solutions
NostalgicScrub Cleaners
PureRewind Pressure
RetroBlast Wash Co.
TimeWarp Cleaners
AquaRebirth Solutions
OldFashionWash
BlastBackInTime Pressure
VintageGlow Cleaners
HydroNostalgia Wash
FreshRetro Solutions
AquaResurgence Pressure
RetroRevival Wash Co.
ClassicShine Cleaners
PureRewind Solutions
AquaRetro Pressure
NostalgicScrub Wash
TimelessBlast Cleaners
GroovyClean Wash Co.
VintageRevive Pressure
HydroThrowback Cleaners
FreshRetro Solutions
AquaEra Pressure
BlastBackInTime Clean
ClassicGlow Wash Co.
PureTimeless Solutions
AquaNostalgia Pressure
RetroCleaners
Versatile Name Ideas For You
AllClean Solutions
WashWizards
FreshWave Cleaners
AquaMagic Wash Co.
SpotlessSpray Pros
HydroBlast Cleaners
PureForce Pressure
SwiftShine Solutions
ClearPath Pressure
AquaGleam Wash Co.
GrimeGuard Cleaners
SpeedScrub Solutions
CrystalClear Pressure
AquaWipe Wash Co.
CleanSweep Masters
SpotLessGlow Pros
HydroGlide Cleaners
PureSpark Pressure
SwiftSplash Solutions
ClearSight Pressure
AquaDream Wash Co.
GrimeBlast Cleaners
SpeedClean Pros
CrystalStream Solutions
AquaFusion Pressure
FreshShine Solutions
ClearVista Wash Co.
GrimeGone Cleaners
HydroClean Pros
PureShine Solutions
SpotLessForce Pressure
AquaSweep Cleaners
FreshGlow Wash Co.
ClearVortex Pressure
GrimeGuard Solutions
HydroRevive Cleaners
PureGlide Pros
SpotLessFlow Solutions
AquaMasters Pressure
FreshBlast Wash Co.
ClearMotion Cleaners
GrimeAway Pros
HydroEnergize Solutions
PureBreeze Pressure
SpotLessSweep Cleaners
AquaGenius Wash Co.
FreshBlast Pressure
ClearTech Cleaners
GrimeGone Solutions
HydroElevate Pressure
Humorous Name Ideas
PunnyPressure Wash
LaughingSuds Cleaners
ComicClean Masters
WittyWash Co.
GigglingGleam Pressure
HumorScrub Solutions
AquaChuckle Wash
JestStream Cleaners
HahaHydro Blast
SpotlessLaughs Pressure
CleverWash Solutions
FunnyBlast Wash Co.
GrinGlide Cleaners
JokeJet Pressure
ChuckleClean Pros
WittyWash Solutions
LaughingSweep Wash Co.
GagGleam Cleaners
AquaRiddle Pressure
JestScrub Solutions
SmirkSplash Wash
HilariousHydro Cleaners
ComicForce Pressure
PunnySuds Wash Co.
GrinBlast Solutions
SpotlessJokes Cleaners
HumorWave Pressure
CleverSpray Solutions
FunnyWash Co.
GigglingGleam Cleaners
ChuckleScrub Pressure
AquaWitty Solutions
LaughingBlast Cleaners
JestJet Pressure
SmirkSplash Wash Co.
PunnyHydro Cleaners
ComicStream Solutions
AquaGiggle Pressure
GrinSweep Wash Co.
HahaScrub Cleaners
SpotlessLaughs Pressure
HumorBlast Solutions
CleverWash Co.
FunnyForce Cleaners
GagGleam Pressure
AquaJest Solutions
WittySplash Cleaners
LaughingHydro Wash Co.
JokeSuds Pressure
ChuckleStream Solutions
Ideas For Urban Pressure Washing Professionals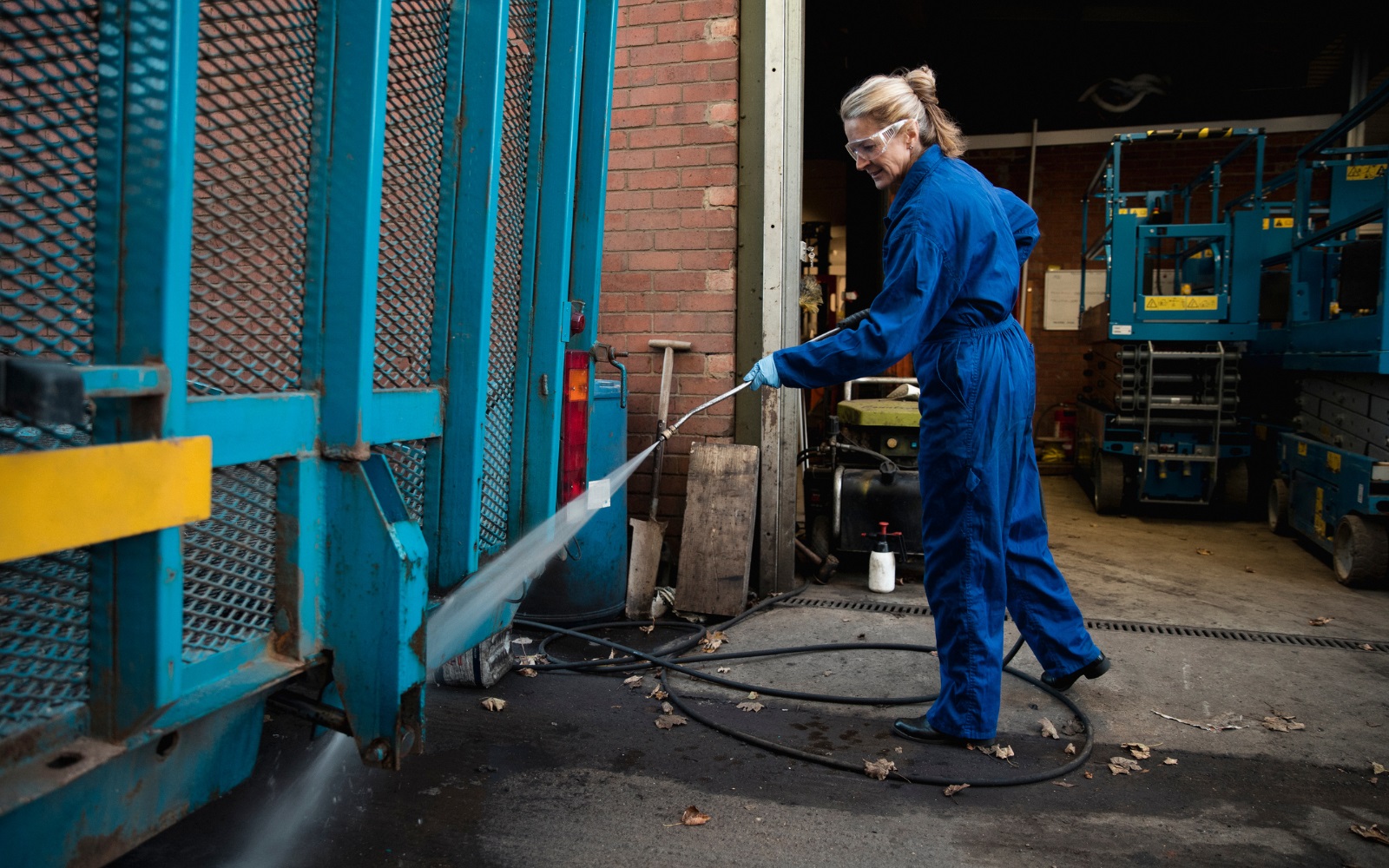 UrbanWash Pros
CityScrub Solutions
MetroBlast Cleaners
StreetGlow Wash
DowntownPressure
UrbanSpark Solutions
MetroClean Masters
CityscapeWash Co.
StreetSweep Solutions
UrbanBlast Cleaners
MetroShine Wash
DowntownScrub Solutions
CityWash Pros
StreetForce Cleaners
UrbanGleam Solutions
MetroStream Wash
DowntownBlast Cleaners
CityScrub Solutions
StreetWise Wash Co.
UrbanRevive Pros
MetroSpray Solutions
DowntownSpark Cleaners
CitySweep Pressure
StreetShine Wash Co.
UrbanBreeze Solutions
MetroGlow Cleaners
DowntownWash Pressure
CitySteam Solutions
StreetScrub Cleaners
UrbanForce Wash Co.
MetroGleam Solutions
DowntownBlast Cleaners
CityClean Masters
StreetSuds Pressure
UrbanSpray Solutions
MetroSweep Cleaners
DowntownGlow Pressure
CityShine Wash Co.
StreetWise Solutions
UrbanGlide Cleaners
MetroBlast Pressure
DowntownRevive Wash Co.
CityScrub Solutions
StreetSpark Cleaners
UrbanStream Solutions
MetroClean Masters
DowntownSweep Cleaners
CityBlast Wash Co.
StreetGlow Pressure
UrbanWash Solutions
Eco-friendly Pressure Washing Services
GreenClean Solutions
EcoSuds Pressure
EarthWash Pros
PureNature Cleaners
AquaRenew Solutions
SustainableSpray Wash
CleanGreen Pressure
EcoRevive Wash Co.
NaturalShine Cleaners
AquaFresh Pressure
GreenBlast Solutions
EarthScrub Cleaners
PureStream Wash Co.
EcoGleam Pressure
GreenWaves Solutions
NaturalSuds Cleaners
AquaEco Pressure
EarthGlow Wash Co.
PureBreeze Solutions
EcoSpark Pressure
GreenScrub Cleaners
NaturalSpray Wash Co.
AquaVibe Solutions
EarthClean Pressure
EcoFlow Wash Co.
GreenGlow Solutions
NaturalForce Cleaners
AquaRevive Pressure
EcoShine Solutions
GreenSuds Cleaners
NaturalBlast Pressure
AquaEarth Wash Co.
PureEco Solutions
EcoStream Cleaners
GreenClean Pressure
NaturalWaves Solutions
AquaRenew Cleaners
EcoScrub Pressure
EarthSuds Wash Co.
PureNature Solutions
GreenSpark Cleaners
NaturalGleam Pressure
AquaFresh Wash Co.
EcoBreeze Solutions
EarthGlow Cleaners
PureEco Pressure
GreenFlow Solutions
NaturalSpray Cleaners
AquaVibe Pressure
EcoRevive Wash Co.
Name Ideas For Soft Washing Services
SoftGlow Solutions
ClearSuds Cleaners
PureSoft Wash Co.
AquaGentle Clean
SpotlessSoft Pressure
CleanSweep Masters
HydroVelvet Wash
SoftWise Solutions
FreshSoft Cleaners
AquaBreeze Pressure
TenderWash Co.
SoftGlide Solutions
ClearSoft Clean
PureSuds Pressure
SpotlessSoft Wash Co.
AquaFeather Cleaners
SoftSense Wash
HydroSilk Solutions
GentleWash Co.
FreshSoft Pressure
ClearGlow Cleaners
PureSoft Wash
SpotlessSuds Pressure
AquaVelvet Clean
SoftWise Solutions
CleanGentle Wash Co.
HydroBreeze Pressure
TenderSoft Cleaners
SoftGlide Solutions
ClearFeather Wash
PureSoft Pressure
SpotlessSuds Clean
AquaSense Solutions
SoftSense Wash Co.
FreshGentle Cleaners
HydroBreeze Pressure
ClearWash Co.
PureGlow Solutions
SpotlessSoft Pressure
AquaSilk Cleaners
SoftWise Wash
TenderSoft Solutions
CleanGlide Pressure
HydroVelvet Cleaners
SoftSuds Wash Co.
ClearFeather Solutions
PureSense Pressure
SpotlessGlow Cleaners
AquaSoft Wash
SoftBreeze Pressure
Ideas That Include The Owner's Name
Smith's Power Wash
Johnson's Clean Solutions
Williams Pressure Cleaners
Brown's Aqua Blast
Jones' Pure Shine
Davis Pressure Wash Co.
Miller's Fresh Scrub
Wilson's Hydro Blast
Moore's ClearStream
Taylor's Spotless Wash
Anderson Pressure Cleaners
Thomas' Aqua Force
Jackson's PureGlow Wash
White's Swift Shine
Harris Pressure Solutions
Martin's GrimeGuard
Thompson's Aqua Revive
Garcia's SpeedScrub
Martinez Pressure Pros
Robinson's ClearWave
Clark's Hydro Master
Rodriguez Pressure Wash
Lewis' Sparkling Clean
Lee's AquaBlast Solutions
Walker's SpotLess Pressure
Hall's FreshFlow Wash
Allen's CrystalWash
Young's HydroBreeze Cleaners
Hernandez Pressure Co.
King's PureVista
Wright's AquaBeam Wash
Lopez Pressure Wash
Hill's SparkleGenius
Scott's HydroWise Solutions
Green's SpotLess Clean
Adams Pressure Pros
Baker's PureGlide
Gonzalez HydroScrub
Nelson's SwiftSplash Wash
Carter's ClearSuds
Mitchell's AquaTech Cleaners
Perez Pressure Wash
Roberts' SpotlessGlow
Turner's CrystalStream
Phillips Pressure Solutions
Campbell's AquaShine
Parker's FreshScrub
Evans' GrimeGuard Cleaners
Edwards HydroRevive Wash
Collins' PureBreeze Solutions
Bennett's SparkleWash Pros
Tips For Your Pressure Washing Business Name
Naming a pressure-washing business is an exciting and essential step in creating a strong brand identity.
Here are some essential tips to consider when choosing a name that stands out and resonates with your target audience:
Be memorable by choosing a name that is easy to remember and stands out from the competition. Avoid overly complicated or generic names that may get lost among other businesses.
Reflect on the services you offer. Make sure your name indicates what your business does.
Aim for a name that exudes a fresh and friendly vibe. It should be approachable and inviting, encouraging customers to trust your services.
Keep the language straightforward and easy to understand. Avoid complex or industry-specific jargon that might confuse potential customers.
Consider using unique or playful language to set your business apart. A creative and fresh take on words can leave a lasting impression.
Communicate quality and convey the idea of outstanding service in the name. Words like Pro, Experts, and Master can help convey professionalism and expertise.
Avoid limitations. While it's good to reflect on your services, avoid using words that might limit your future growth or expansion. Keep the name flexible enough to accommodate potential diversification.
Gather feedback from friends, family, and colleagues. Getting different perspectives can help you assess the name's impact and potential.
Do ample research to ensure your name is available. You can check the trademark and copyright database to see that your chosen name isn't part of somebody else's logo.
Create an online presence. Read our article on how to create a website for your business in ten easy steps. Then spread the word using the top social media platforms. And don't forget to create a digital business card to share your contact information easily.
Check for name domain availability. Use something like Namecheap to verify it.
Test the name before finalizing it. Say it out loud, and visualize how it looks on business cards, advertisements, and your website. Ensure it feels right and aligns with your business vision.
Remember, your pressure-washing business name is integral to your brand identity. Take the time to find a name that represents your business values and services. This attention to detail will connect you with your target audience.
By following these helpful tips, you can create a name that leaves a positive and lasting impression.
Once you've got a shortlist of names, check out our fun new ideas for pressure washing business slogans.
Wishing you great success with your new venture!
Want to learn step-by-step how I built my Niche Site Empire up to a full-time income?
Yes! I Love to Learn
Learn How I Built My Niche Site Empire to a Full-time Income
How to Pick the Right Keywords at the START, and avoid the losers
How to Scale and Outsource 90% of the Work, Allowing Your Empire to GROW Without You
How to Build a Site That Gets REAL TRAFFIC FROM GOOGLE (every. single. day.)
Subscribe to the Niche Pursuits Newsletter delivered with value 3X per week