How to Make Money From a Website: 59 Great Ways Revealed
When you buy something through one of the links on our site, we may earn an affiliate commission.
Wondering how to make money from a website?
This article will give you a complete list of very real ways you can start making money with websites as early as today.
I've built hundreds of websites and have been making a full-time living from this since 2011. That is to say I have a few tricks up my sleeve and I'm excited to share them with you!
So let's not delay. Let's dive in and show you how to get paid from your website.
Want an in-depth guide on how to start a blog from scratch that makes money?
How To Make Money With A Website: The 59 Best Ways
In full disclosure let me just first mention a few prerequisites for making real money online.
First, we should make sure there is a market for our site (keyword research is a big part of this).
Second, we should find a niche where money is already being spent (but isn't insanely competitive).
And third, we should make sure we can create something of value for our target audience.
When I first start a niche website, I'll pick the niche and keyword before I even start thinking of the monetization strategy.
After I have I choose a niche then I'll start considering if I can easily build an email list and monetize it through affiliate offers or my own products.
But try to think of this as an agile, and ongoing process. Like me, your monetization can change depending on your niche OR as you test these different strategies on your site.
Pay Per Click Display Ad Networks
Pay per click ad networks literally pay you when someone clicks an ad on your website. Doesn't matter if they buy anything or not.
This is a great way to start making money online from your website. And most of these are extremely easy to add to your website.
You simply sign up and if you get approved, you copy and paste a short snippet of code onto your website.
These are networks like Google Adsense that have ads displayed based on the content of your site. Typically you will get paid per click from these types of contextual networks.
In the past, I mostly focused on Google Adsense for my own niche sites. But over the years a ton of awesome Adsense alternatives have popped up.
Here are a few of my favorites (but there are likely many more):
Google Adsense
If you'd like a sure-fire way to get approved, I have a step-by-step guide to applying for Google Adsense. Most good-looking websites should have no problem getting an Adsense account.
This used to be a personal favorite for its simplicity and the relatively passive income it generates.
Here's an example of a Google Adsense ad: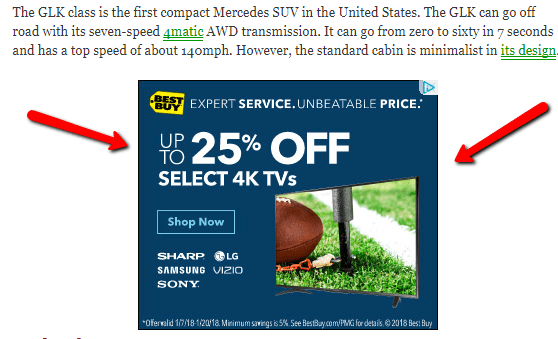 [su_note]

Make More From Adsense: The best way to maximize your Adsense earnings is to test placements. I use a free tool called Ezoic which does this automatically, Click here to try it out.

[/su_note]
Media.net
Media.net handles all the ads for Bing, Yahoo, and many other advertisers.  I've even heard a few people in the community claim that they are able to make better money online off Media.net than Google Adsense.
Here's an example of what Media.net looks like.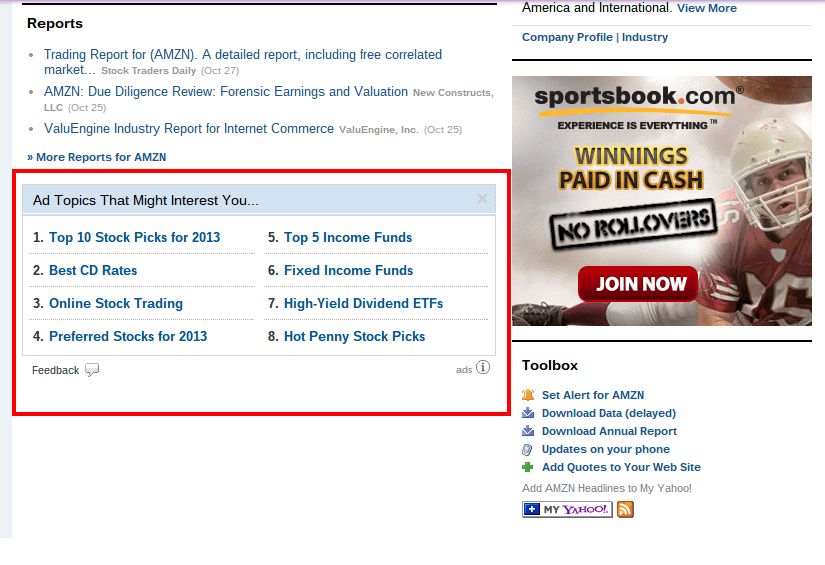 Infolinks is another way to monetize content sites, which you can learn all about in our Infolinks review. This is a great supplement to AdSense or any unique affiliate link you add to products.
You can sign up for Infolinks HERE.
Vibrant Media
Vibrant Media provides some interesting options to earn money via image ads, banner ads, or video ads.
This is an active option that offers an alternative to Google ads.
GumGum (In-image ads)
GumGum takes a different approach, focusing on putting ads actually in images in ways that get extra attention.
GumGum's image ad model is an intriguing way to add more ad revenue to the right sites.
RevContent
Another great option for monetization of your niche website that can help you turn website visitors into ad revenue.
RevContent is definitely worth checking out.
Bidvertiser
Bidvertiser serves up ads for a wide array of private clients. Advertisers get to look at the websites in-network to find good fits for their site.
As a website owner, you can use Bidvertiser to monetize your blog post in the same way as you would use AdSense.
Pulse360

Another option that has gained attention in recent years for some impressive numbers.

[su_note]

Key Takeaway: Don't always assume Adsense is your best option. I personally am enjoying using Ezoic display ads.  You can try Ezoic ads right here.

[/su_note]

In reality, there are tons of pay-per-click networks that you can use.  Some will come and go (good-bye Chitika, formerly on this list and shut down in 2019). However, these are some of the top options you can peruse.
CPM Advertising Networks
Rather than paying on a per-click basis, CPM ad networks pay on a per-view basis (usually a dollar amount based on 1000 pageviews).
Most of these networks require that your site has reached a certain traffic threshold to get approval. Therefore some of these won't work for smaller niche sites.
Your ability to get into these advertising opportunities typically depends on how many page views your website is generating.
So, if you have a website that is (or was) getting a lot more traffic from Pinterest for example, you can build above average profitable websites monetizing traffic through some of the CPM networks below.
Ezoic Ads
Ezoic ads are display ads that have a built-in ad testing engine.
In other words, Ezoic actively tests the ad placement and size of your ads to ensure that you make the most money possible.
Ezoic ads are one of my favorite alternatives to Google ads simply because they perform very well!
You can check out Ezoic ads right here.
Mediavine
Mediavine is also an excellent display ad network if you have at least 50,000 sessions a month. These ads typically have great RPMs and have helped several webmasters I know personally boost the overall earnings of their sites.
If you have the traffic they are definitely worth checking out. Especially if you're still primarily monetized with Adsense.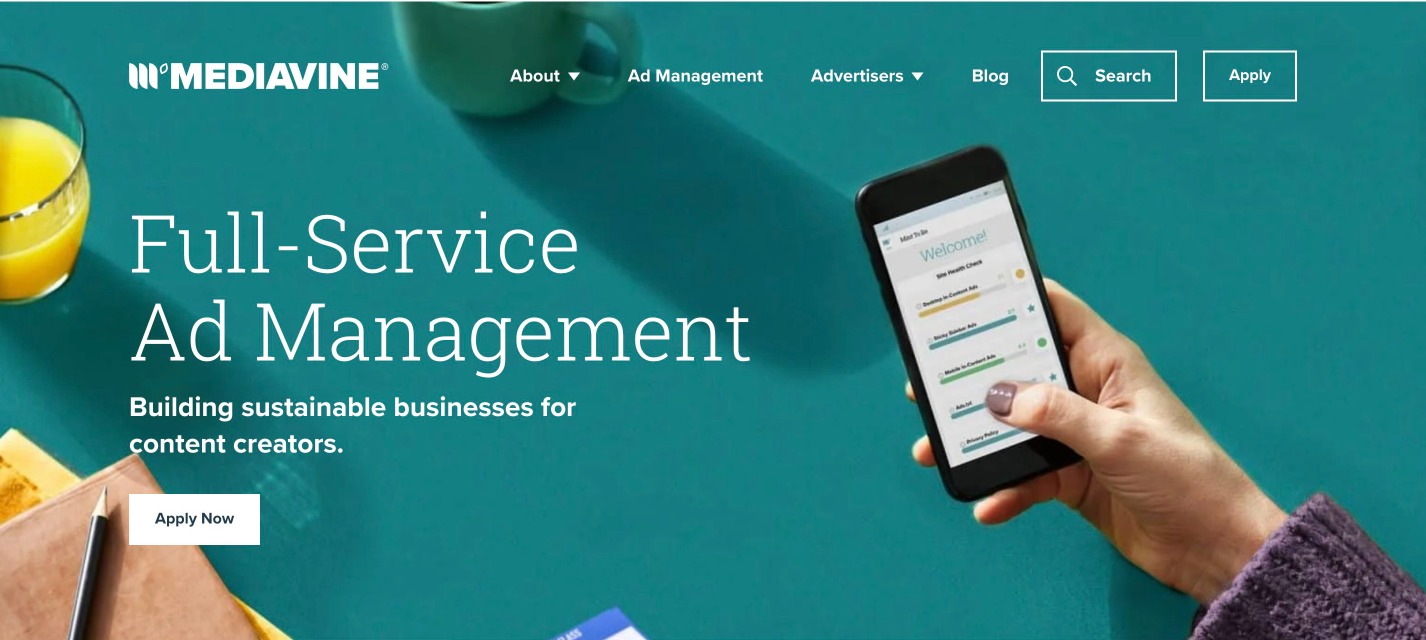 Adthrive Media
If you have a website getting lots of visitors (over 100,000 pageviews a month), then AdThrive is probably your best option.
I know of several people that were able to dramatically increase the earnings of the website simply by switching from Google Adsense to AdThrive.
Conversant Media
The digital arm of Epsilon with over 50 years of experience and an impressive list of clients, Conservsant Media must be doing something right!
Criteo
Criteo is another monetization strategy that can often produce better revenue options than an Adsense account.
At least for the right kinds of websites.
Monumetric
Another reputable display ad network for sites that have high traffic. Monumetric isn't for the beginner niche website.
But if you have the right number of website visitors it's a great option to look at. And you could start making some serious money.
An ad network that provides yet another outstanding alternative to Google ads.
Adblade.com
Founded in 2008, Adblade is all about using technology to create a win-win relationship between advertisers and website owners.
This provider is a combination of Verizon Media, BuzzFeed, AOL, Rivals, and Yahoo properties.
This is an interesting combination of advertisers that has plenty to offer the right site.
AdRecover
Adrecover is a network that works heavily with both publishers and advertisers.
And they've somehow managed to maintain a very good reputation with both sides.
Digital Remedy
Digital Remedy is another great potential partner for the online business reach and digital publishers.
SmartyAds
SmartyAds is not for small niche website publishers. There is a 300,000 minimum monthly visitor number before you can apply.
But this premium content advertising platform is worth a look if you hit those traffic numbers.
AdMob
Admob is a Google ad platform that allows app developers to profit from ads.
Note: It's not currently accessible on progressive web apps (PWAs) but very well may be in the future. Plus if you ever thought about making a native app related to your site this could be a great option.
CPA (Cost Per Action) Networks
CPA type ads pay a fixed dollar amount based on an action taken (like an email submit form filled out).
In general, these are great options if your site is generating leads for other businesses (lead gen sites).
A classic example is if you target people interested in refinancing their home.  You might get paid $50 or more for each name and email address that you can refer to potential lenders through some of the networks above.
Many of the affiliate marketing networks listed below also offer both affiliate commissions (% of the actual purchase price) AND CPA opportunities.
There are also a LOT more ad networks out there than I could possibly ever list in this category – this is just a few.
GlobalWide Media
Formerly Neverblue Media, GlobalWide Media is a solid option to look at among the many CPA opportunities out there for a website builder.
Perform[cb]
Perform[cb] describes themselves as the #1 CPA network in the world.
And as a consolidation network of Clickbooth, Adperio, and Ignite OPM they most likely are.
MaxBounty.com
A favorite among advertisers, Maxbounty publishers can promote tons of high-ticket and high-converting offers.
PeerFly.com
Peerfly has built a great reputation for working with developing positive affiliate link relations.
Plus they offer guaranteed top payouts.
Listed by many (including me;) as one of the best CPA networks out there right now.
Adscend Media
Adscend Media can and does brag about its reputation for creating multiple ad revenue options for partners and users.
Perhaps most well known among affiliate marketers, ShareASale has been an option for many website owners who have created a passive income stream through CPA from their websites.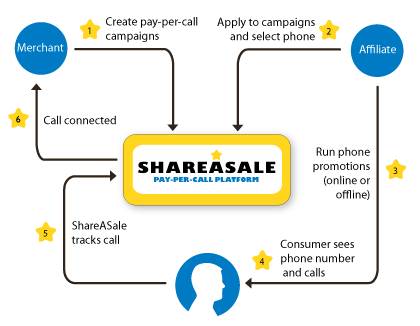 CPAlead.com
CPAlead is another great platform connecting PPC advertising budgets of major companies with individual website owners looking to monetize.
Many More CPA Networks Out There
There are about a thousand others out there.
So keep your mind open to these possibilities as it's possible to mix ads, affiliate, and CPA on your site.
The first step to building a site that makes More money is to buy a domain and get hosting.  You can have a blog started in the next 10 minutes!  My top pick for hosting is Bluehost.
Get This Special Discount on Hosting
Affiliate Networks
An affiliate network pays out a fixed amount or a percentage of the sale amount.
As an affiliate marketer, you refer a website visitor through your link and get paid if someone actually buys something.
As mentioned, some of these affiliate networks, like ShareASale also payout on CPA offers as well.
Affiliate marketing is a huge business and it's a great way to make money online.
You can read about the best affiliate programs here.
Amazon Associates
Amazon associates can be a good starting point when getting into affiliate marketing.
This is because you get paid no matter what the person buys on Amazon within 24 hours (not just what you referred them to).
Amazon has millions of products.  In addition, so many people are comfortable buying products on Amazon (and may even have a Prime account) that their conversion rate can be higher than other sites.
We did a full review of the Amazon associates program worth checking out.
You can also see my full guide to how to make money on Amazon here.
Commission Junction (CJ.com)
While there's no denying that Amazon is probably the first choice for beginners to affiliate marketing, eventually you'll want to promote other options with higher commissions.
CJ is a great place to find these opportunities.
Commission Junction connects a wide number of companies with affiliate marketers. This allows website owners like you to work with major brands to help monetize your websites.

Clickbank
Clickbank is similar to networks like CJ and ShareASale. There are great brands to promote on the network.
In fact, I've written a complete guide on how to make money with Clickbank.
This is actually an in-content ad network, but it also pays out based on actual sales made.
So you don't only get paid on a per-click basis, you also earn from display ads automatically generated based on the content of your site.
It's a pretty cool option that I use and like.
ClixGalore
Not as well known as the other affiliate marketing options on this list, ClixGalore is another CPA/affiliate hybrid and is a great option.
eBay Partner Network has a unique twist to the typical scheme.
It still pays on a per-click basis – but the amount you earn goes up or down based on the history of actual sales you've generated.
So if lots of people buy through your links, you get more per click.
AvantLink.com
AvantLink is another well-known affiliate commission-based platform.
They've stood the test of time and have a heavy focus on outdoor affiliates with huge brands in the space available for you to promote.
Rakuten is a big name in the space actively working with bloggers and affiliates for nearly two decades now.
Ascend
Formerly known as Pepperjam Network, Ascend is another affiliate network that has helped many niche website owners create passive income for years. Whether with a free website platform like a WordPress website or any other (check out WordPress vs Webflow).
.
Another proven affiliate network that has done a great job connecting sellers with affiliates hoping to profit from promoting their stuff.
A niche option that will be ideal for the right website owners.
Direct Affiliate Programs
Thousands (yes thousands) of companies offer their own affiliate programs that are NOT listed in any network. These can be harder to find but often pay very well.
And don't worry; independent affiliate programs are probably the biggest category. They're also one of the best options to help you make real money with your site.
If you are in a certain niche, you will know the types of products that your visitors might be interested in.
You can just do a quick Google search to see if those companies offer an affiliate program.
Sometimes you even get the best of both worlds. You can sell a product via your unique affiliate link from Amazon plus receive a direct commission from the company itself.
Type in "company name" + affiliate program, or something similar to find results.
Here are just 2 examples of companies that run their own affiliate program in-house:
HostGator
A hosting company with a very popular affiliate program.
This is my own software product that makes building internal links for your website much faster and easier.
I run my own affiliate program here.
Selling Ad Space Directly
This is a big market as well, with lots of options to sell ad space directly.
You can contact people directly on your own or use an ad manager/network to help with selling ad space for you.
Sell Ad Space On Your Own
If you are a website owner who knows how to rank in Google to drive that organic search engine traffic then you have value to offer advertisers for a monthly fee.
The amount you can earn selling ad space depends on the number of website visitors you have on a monthly basis, as well as the niche that you are in.
Sponsored posts and content is another area that can go hand in hand with selling ad space.
If you like the idea of selling ad space but don't know where to start, consider going through a broker like: BuySellAds.com
Sponsored Posts
Sponsored posts are a very common way for bloggers to turn their site into a money making machine.
In a nutshell, brands will ask bloggers to write an article that reviews their product or that highlights their product in some way. They're sometimes called native ads.
And brands will pay anywhere from a few hundred dollars to a few thousand dollars per post.
Sell Space on your Site for Sponsored Posts
This is a great way for brands to get in front of the audiences that are trying to target.  And it's a great way for you to make money blogging.
However, it's important and often legally required that you notify readers somewhere on the article page if they are sponsored posts and that you received compensation for writing it.
In addition, you need to make sure any links are "no follow" to ensure Google will be okay with your sponsored posts.
We've made a full guide on sponsored posts and how to get sponsors for your blog here.
Sell Text Links
Obviously, this won't be for everyone, and many consider it questionable.
I personally would never sell links on my own website, and I strongly advise you against the practice.
Google can and will penalize your website so that it doesn't appear in the search engines if you are caught participating in buying or selling links.
But there's a huge marketplace for this kind of thing.
And the demand isn't going away. So while I strongly discourage you from doing this, if you're pushing through anyway then here's just a few places you can sell links.
Warrior Forum
Not as robust as it used to be but still somewhere this practice takes place.
Digital Point Forum
Digital marketing forums have long been a place for link exchanges or paying for links.
TextLinkBrokers.com
The name is pretty self-explanatory.
They are a place for buying links to your niche site or selling links to other sites.
Create Your Own Product
Perhaps the best way to monetize a profitable website is going to be with your own products.
Obviously, the kinds of products you can create are only limited by your imagination.
Here are a few common options:
Create a video training course
This is a popular option that you can find on my sites.
For example, there are excellent video training online courses all about taking your website to the next level offered by Authority Hacker Pro.
Create an eBook
If you want to learn how to self-publish a book on Amazon, I wrote a guide for that.
I was able to self-publish a book on Amazon Kindle and get it to 0 a day in earnings in a relatively short period of time.
You can also "publish" your book on your own website.
A digital book can really just be a PDF file that you deliver to people once they pay.  I know of several people doing really well publishing small books that are basically online courses and selling them for $47 or more on their own niche websites.
If you have extremely targeted website traffic with potential customers, this can be a great option.
Create a membership Website or paid forum
This is definitely a bit more work-intensive. Even compared to writing online courses or managing your own online ads.
But the pay-off can be huge!
Create a piece of software
I have created a couple of different software programs, and I can tell you this can be an excellent way to make money from your website.
I owned and operated Long Tail Pro for 5 years before selling it.
Right now I currently own and operate Link Whisper which is also doing great.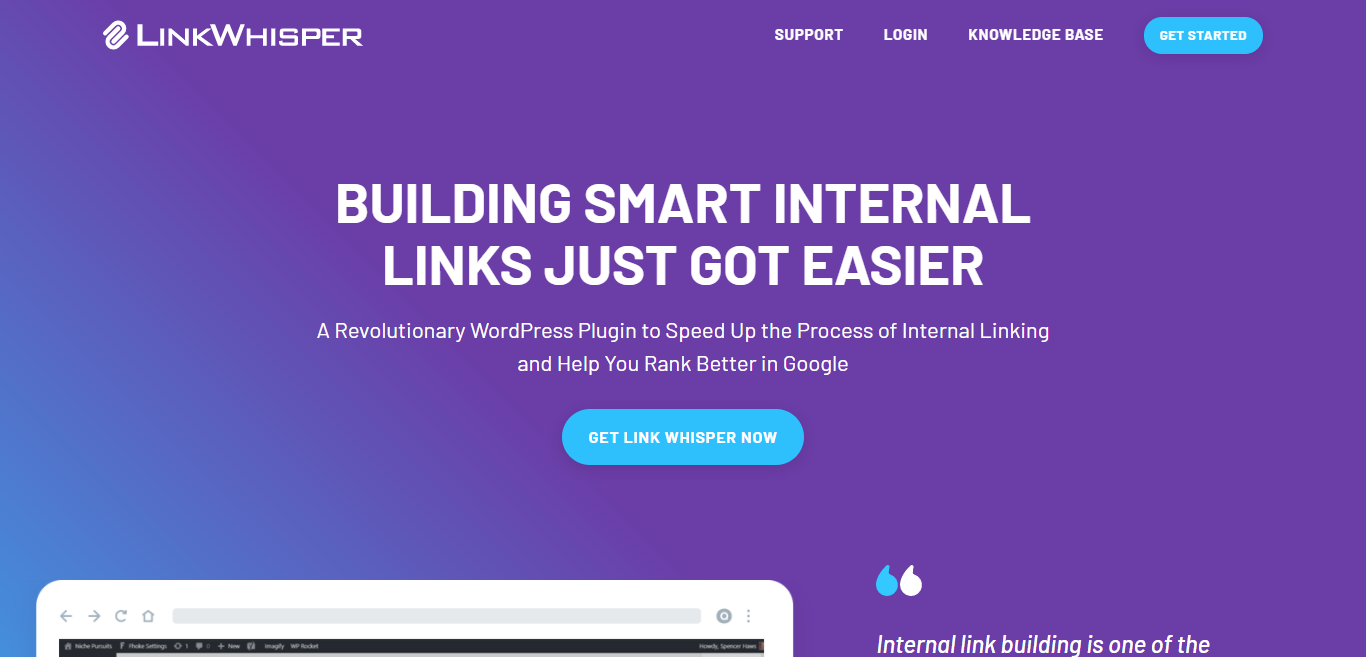 Create other Online tools, services, or information.
Do you see a need in a hobby niche that no one is doing a good job of creating a solution to?
That could be your money-making opportunity!
Launch and sell Physical products on Amazon
If you are interested in creating your own online store and/or selling products on Amazon, you should check out how I got started selling on Amazon FBA.
I was able to jump into ecommerce sites and grow from zero to a nice healthy exit when I sold my Amazon business.
Donations
When all else fails, you can ask for money :).
Many sites have done this in the past with varying degrees of success.
Wikipedia is probably the most well-known site that operates 100% on the donations of users.
Ask for donations
You can also set up a Patreon account, which is sort of like looking for consistent long-term donations.
This won't be right for many niche websites, but depending on your audience and the services you offer this could be an option.
Be aware that if you use certain platforms like PayPal then your wording will matter.
In many cases, you can't have a "Donate" button unless you're an actual charity.
This is true even if you're a local business helping the community.
But "Buy Me a Beer" or "Buy Me a Burger" are often completely fine for making extra cash.
Sell Your Skills
It's no mystery why Google ads, affiliate marketing, or other common methods to generate income stream are so popular.
Who wouldn't want passive income? Getting a monthly check for work that was done months or years ago?
Fair enough. But you can also create an online store to sell the skills you're learning as you go to make extra money NOW.
Start selling your skills to businesses in need
If you set up your website right, you can sell your skills.
Whether as a consultant, a freelancer, or a professional, you can sell your unique skills to your website's audience for a one-off payment or a monthly fee.
Do you have content marketing experience? If you've built a site with some traffic then you certainly do.
Are you great with video? Help others set up a profitable YouTube channel.
Are you a local SEO expert? Reach out to local businesses to work on their marketing.
Are you experienced with web design? Every business needs a website.
Do you have unusual skills? Create and start selling digital products. Or series of digital products, and teach/consult.
Do you have the skills to do a little bit of everything? A reliable virtual assistant (VA) can get paid serious money!
While this isn't a straight route to the passive income dreams many have, it is a monetization method that gets overlooked far too often.
Your skills are going to be valuable to someone. If you can create a big enough income stream from this, that can be life-changing!
Serve Local Businesses
Generally speaking, many small business owners would rather work with someone locally than a giant nameless corporation.
Especially when it comes to online business, online advertising, and other important things they don't understand.
Truth time: there are a lot of big companies offering these "services" who have no idea what they're doing – and so don't really help the small business hoping for a boost of online business.
If you have skills, knowledge, or abilities that can actually help a local business and gets results, you can set up a very profitable side business.
That can be your income as you work on building more revenue streams to create your ideal passive income.
Sell Your Site
Even if you never monetize your site, you might be able to sell out for a pretty penny!
If you build the traffic of your site or otherwise have an audience, there is value there.  If the traffic is high enough, you could sell for a lot (think Twitter kind of traffic…).
And of course, people buy brand new sites all the time no matter how much traffic or audience the have based on design and niche (but usually for very cheap).
Sell Your Site
If you are interested in either buying or selling a website, I recommend that you check out MotionInvest.com for smaller content websites.
How to Build a Website From Scratch That Gets Traffic (And Makes Money)
When many start-up websites launched (including Facebook, Twitter, Pinterest and others), they didn't always have a plan for how they would make money.
Their primary goal was to focus on creating something that would attract attention and big traffic.
Once they had the traffic in place, lots of different ways to make money became available.
Although I suspect that none of us will be creating the next huge internet start-up (like Facebook), it would be wise to have a few things in mind when creating a new site.
If you already have a website that is getting a bunch of traffic, congrats!  You can skip this section.
But, if you don't have a ton of traffic coming to your website, I want to spend a little bit of time explaining how you can actually get some of that traffic…so you can use some of these methods above to start making money from your website or blog.
But, let's jump right into how to get traffic to your website.
I'll cover 4 main areas for traffic
Search engines
Social media
Paid traffic
Direct sources
How to Get Traffic from Search Engines
Did you know that search engines like Google, Bing, and Yahoo will send traffic to your website for free if you can "rank" in them?
In fact, you probably did a search similar to "how to make money from a website" and found this article that you are reading now.
I didn't pay for my article to be listed. It ranked naturally in Google for free.
Ranking in search engines can be done through search engine optimization (SEO).
If you want to explore that subject, I've written an in-depth guide for how to rank in Google right here.
In short, there is basically a 3 step process for ranking in search engines that you should consider when trying to make money from your website.
Long Tail Keywords
First, you need to try and rank for keywords that aren't too difficult.
If you are trying to rank in Google for something that is extremely competitive, even if thousands of people search for it every single month, it'll lower your chances of getting any traffic at all.
I recommend that you target long-tail keywords that are much easier to rank for.
Then you just target lots of different keywords by writing great articles and you will be more likely to show up.
Just make sure you include the keyword at least in the title and beginning of the article.
The more long tail keywords you go after, the more traffic your website will get.
Long tail keywords are a key to building an income stream because that's how you get the website traffic needed to build average profitable websites.
You can learn more about long tail keywords right here.
Write Great Content
The way that you target keywords is to write an in-depth article on the subject.  For example, I wanted to rank for the term "niche websites" and so I wrote a really in-depth article on the subject.
As of today, I now rank #1 in Google when someone searches for the term "niche websites."
Depending on your subject, you may need to write an article that is 3,000 to 5,000 words or even longer.
You need to provide true value and create content with depth for the people visiting your website.
Once you provide value, not only are you more likely to rank in Google, but you are also more likely to make money from your website.
Get Links
A backlink is simply where one website mentions another website through a link that you can click.
These links act as "votes" to show that one website is more valuable than another.
Google crawls the internet to see all the links that are out there pointing to your website and tends to rank your website higher when you have a higher quantity and quality of links.
How to Get Social Media Traffic
Remember, the more traffic you get the more money you can potentially make from a website.
Sometimes social media can be easier to get traffic from than search engines (at least in the short term) and in turn increase the revenue of their money-making website.
In fact, many websites rely on social media for the majority of their traffic.
So, if you don't want to worry about ranking in Google for now, there is another way.
You can get site visitors from Facebook, Twitter, Pinterest, Instagram, Youtube, Reddit, Quora, and many other social media platforms.
The key to get traffic on many of these social media channels comes down to how active you are.
If you have a Facebook or Twitter account (and we created a guide for how to recover a suspended Twitter account if you ever need), you should be posting regular updates and following others.
When it comes to Pinterest you should be regularly adding "pins" to your board and re-pinning others from other boards.
Obviously, this is not meant to be a complete guide for social media traffic, but you can get one strategy that worked really well for me to quickly build a Facebook fanbase here.
How to Get Direct and Referral Traffic
I think it's important to mention that if you truly work on building up a brand for your website, people will come back directly to your site by typing your domain in the address bar. This is direct traffic.
If you consider how you usually get to Facebook.com, my guess is that you type it into the address bar or you have an app on your phone to go there directly.
In addition, if people are linking to your website and their website gets a lot of traffic, they will be sending some of those people your way through what's called "referral" traffic.
For example, in the image of my Google Analytics from the past couple of weeks below you can see that I received 7,302 referral site visitors and 7,241 direct visitors (check out which kinds of hits does Google Analytics track).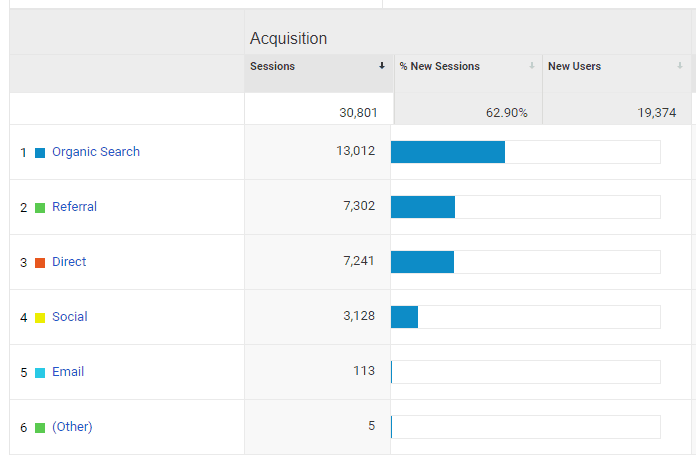 You can also see that I get the bulk of my traffic from search engines (organic search), but I clearly need to do a bit better with social media.
How to Make Money with Your Website: Overview and Your Thoughts
The first step to building a site that makes money is to buy a domain and get hosting.  You can have a blog started in the next 10 minutes!  My top pick for hosting is Bluehost.
Get This Special Discount on Hosting
To be honest, there are probably several other ways that you can make money with a website, but this is a good start!
There are thousands of other ad networks or affiliate programs out there that you can use to make good affiliate money.
But for the most part all your options for how to make money from a website are going to fit in these main categories covered:
Pay Per Click Networks,
CPM Ad Networks,
CPA Networks,
Affiliate Networks,
Direct Affiliate Marketing Programs,
Selling Ad Space,
Sponsored posts,
Sell Text Links,
Creating a Product,
Donations,
Selling your skills
Or selling your site.
Overall, I hope that you've found this list helpful as you begin your journey of building, growing, and making income from your website.
The amount of money you can make from blog posts or your website in general usually comes down to your own digital marketing efforts.
If you can attract a big enough audience or traffic source, then the ability to start earning money is very real.  This truly can be a legitimate work-from-home opportunity.
I would love to hear your thoughts!  Did I miss any major money making networks or methods?  Let's discuss below.
Want to learn step-by-step how I built my Niche Site Empire up to a full-time income?
Yes! I Love to Learn
Learn How I Built My Niche Site Empire to a Full-time Income
How to Pick the Right Keywords at the START, and avoid the losers
How to Scale and Outsource 90% of the Work, Allowing Your Empire to GROW Without You
How to Build a Site That Gets REAL TRAFFIC FROM GOOGLE (every. single. day.)
Subscribe to the Niche Pursuits Newsletter delivered with value 3X per week