The Best Affiliate Marketing Course To Help You Make Money Online: 15 Great Options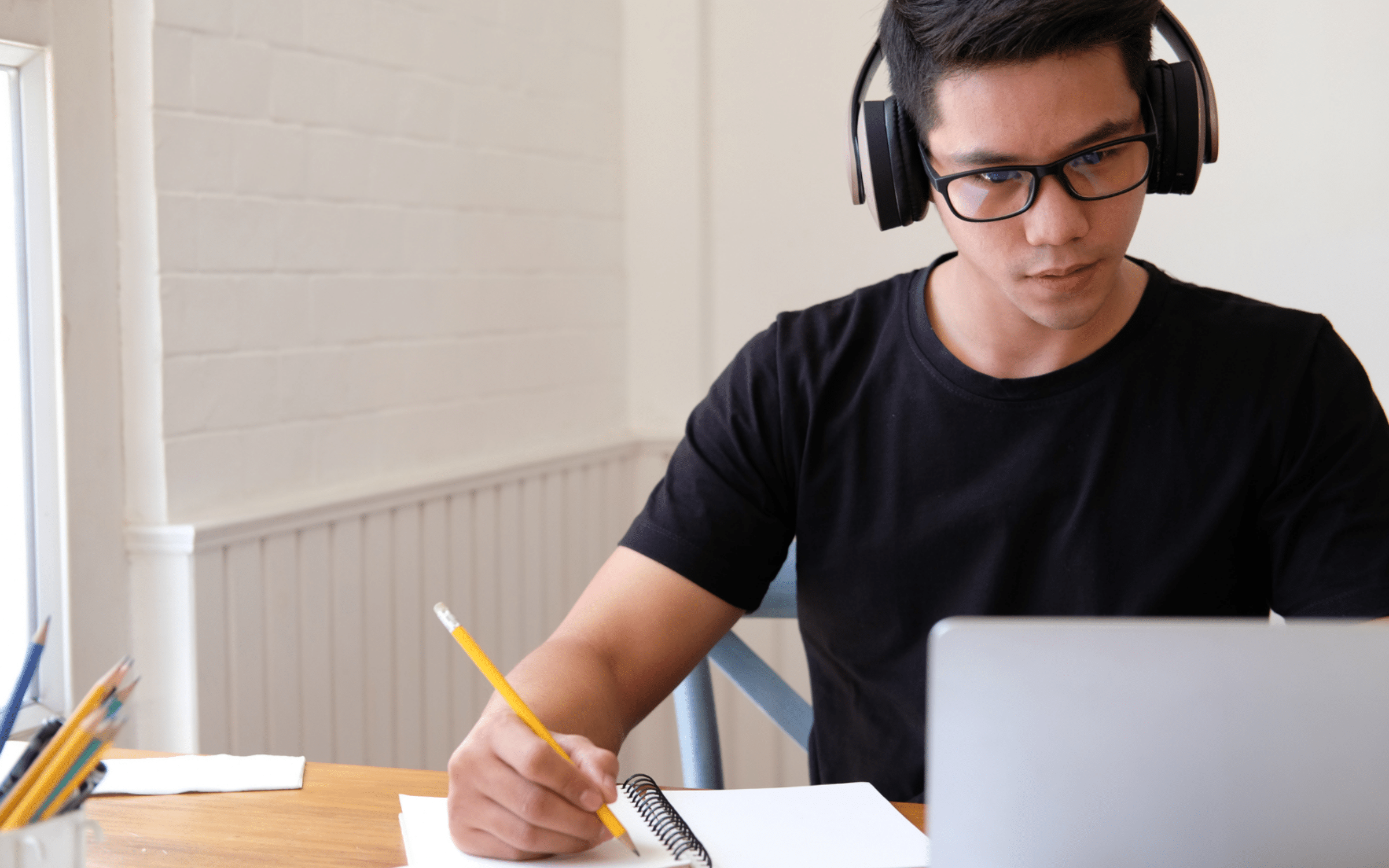 When you buy something through one of the links on our site, we may earn an affiliate commission.
Whether you've just started your first blog, or you've been in the blogging game for years, it's important to invest in your online education so you can stay at the top of your game. If you've been looking for the best affiliate marketing courses, the good news is that there are a few decent ones to choose from.
But which one is right for you?
In this article, we are going to help you choose the best affiliate and digital marketing course for whatever stage. All of the courses listed in this article are great (hey, we wouldn't recommend anything that wasn't!) but one of these courses will likely be better for you than the others, depending on your blog's niche and your learning style.
In a rush?
Our top pick for best affiliate marketing course is the Authority Site System (TASS) by Authority Hacker. It makes the process of starting and growing a site super simple with easy to follow video walkthroughs – with great production value, templates, access to an exclusive members group, and more. And as a Niche Pursuits reader you get a 40% discount!
Check Out TASS Here
Is affiliate marketing a good way to monetize your blog?
Affiliate marketing is a great way to monetize your blog by recommending other people's products and services.
Here are some of the top reasons why affiliate marketing can be a great way to make money blogging:
Anyone can make money with affiliate marketing
Almost all affiliate programs are free to join
Your affiliate business can make you money from anywhere in the world, perfect for backpackers and digital nomads (or people who just prefer to stay at home)
You can make money while you sleep
Affiliate marketing can be a great source of passive income (check out how much affiliate marketers make for some motivation)
No upfront costs
No need to provide any customer service or support
As you'll see in this article, there are a few best affiliate marketing courses that can help you every step of the way
You don't need to have experience with digital marketing (although it can certainly help)
The last reason on this list is my favorite, essentially you are making money from selling products, without the hard work that comes with it. You will never need to pack or ship a product, and you will never need to deal with customer complaints. It's perfect.
Plus, there are plenty of high ticket affiliate programs where you can earn more per conversion. Better to focus on those bigger wins sometimes, right?
How much can you make with affiliate marketing?
There's no straight answer here because it varies from blog to blog. Niche Site Project 4 for example, was recently sold for $250,000.
Not a bad return on a 3-year old site!
The money-making potential from affiliate marketing is very high, with some blogs making 5 or 6 figures a month.
Don't believe me? Check out how much these affiliate marketing websites are making each month.
Spoiler alert: it's a lot.
That being said, you will see from some blogger income reports that not all bloggers are doing so well on the affiliate marketing front. So why does it work for some and not others?
If you scour through the income reports, you will notice that most of the newer bloggers who are killing it with affiliate marketing have taken a course. And the rest? They've learned through hard work and years of trial and error.
So if you're new to blogging, or you're not making as much money from affiliate marketing as you would like, consider choosing affiliate marketing courses (especially any mentioned in our top 3 – they are full digital marketing courses).
Taking an affiliate or digital marketing course will give you a shortcut to success, eliminating the years of trial and error that it would take to learn affiliate marketing from scratch.
The Best Affiliate Marketing Courses (Our Top Picks)
Now we're going to review the affiliate marketing courses that we feel comfortable recommending to you.
A lot of these courses focus on building websites, ranking them on Google, and monetizing your site with affiliate links. As a result, the courses tend to focus on building affiliate sites, niche sites, "authority sites", or doing SEO.
We'll start with our top 3 picks, and then move into the other affiliate marketing courses for reference.
1. The Authority Site System 3.0
The Authority Site System is our #1 choice, so if you're looking for the best affiliate marketing program around, you can't go wrong here.
This course is run by Mark Webster and Gael Breton of AuthorityHacker.com, so you are learning from the best of the best. In the course, Mark and Gael share their proven systematic approach to building profitable authority sites.
And one of the reasons we think it's the best affiliate marketing course is because it's broken down into actionable modules that are easy to follow and understand. With high quality videos guiding you every step of the way.
Alongside the course content, Mark and Gael actually build a brand new authority site from scratch as a case study. They follow all the advice given in the course, which proves that the system they use is solid. You can follow along, and build your own site in tandem with the case study.
At $997, this Authority Hacker course certainly isn't cheap, but you get what you pay for. And the Authority Site System gives you everything you need to create a successful affiliate website with top-level affiliate marketing strategies that could change your life. That's money well spent.
---
2. Fat Stacks Bundle
The Fat Stacks bundle is a niche site course created by Jon Dykstra of FatStacksBlog.com. Jon himself makes well over $50,000 per month from his own niche sites, so he knows what he's talking about.
It's slightly different to The Authority Site System in that it focuses primarily on monetizing your site with display ads. However, it's a great foundation for building a site that ranks in google, and you can still add affiliate links to all of your popular pages.
This course is suitable for complete beginners, and it's one of the best courses around when it comes to building a site that gets traffic.
The course costs $499 for one full year of access. If you want to stay in the course after the first year, you can renew for $47 per year, which will give you all the latest content and updates. If you don't love the training, Jon offers a 30-day money back guarantee, so it's completely risk free.
---
3. The Affiliate Lab
The Affiliate Lab is an affiliate marketing course created by the very successful affiliate marketer Matt Diggity. This course gives you everything you need to build, rank, earn money, and eventually flip the websites you create.
This Course includes over 24 hours of in-depth training in over 160 videos, so you can take the course at your own pace. It also includes the same 'plug and play' templates and tools that Matt uses for his agency, as well as checklists and SOPs, and access to an exclusive private Facebook community.
The Affiliate Lab is one of the affiliate marketing courses that covers everything you need to create a successful niche site that you can flip later, or keep and enjoy the monthly income. From selecting the perfect niche, to building a site that Google loves (and avoiding Google penalties), and even link building, you will learn it all here.
The Affiliate Lab costs $997, or you can pay in two installments of $597. You can get $200 off the cost of the course here though.
---
4. Income School's Project 24
Project 24 is an affiliate marketing course created by Ricky Kesler and Jim Harmer, the creators of Income School.
The program gives students a step-by-step guide on how to start a passive income website. It walks you through everything you need to know to set up a website, get traffic, and monetize it in the quickest way possible. It's called Project 24 because the aim of the course is to help students take their current income, and replace it with passive income from their websites in just 24 months!
Project 24 members get access to an exclusive members-only podcast from the Income School guys, and a members-only community, find out more in our Income School review. This allows students to meet other like-minded entrepreneurs so they can network and learn from one another.
---
5. Multi-Profit Niche Site by Doug Cunnington
Multi-Profit Niche Site is a course created by Doug Cunnington, the man behind Niche Site Project. After creating many successful niche sites of his own, Doug created an 'Amazon Affiliate Marketing Blueprint' which is designed to help create high quality affiliate websites that get consistent results.
This course has loads of positive student success stories, which is a testament to the affiliate marketing strategy used and Doug's teaching style.
The course content is easy to understand and is broken up into 12 units with shorter lessons which make it easy to digest as you go through. Multi Profit Niche Site runs over eight weeks, and is designed so that you can have your site up and running, receiving traffic, and earning money in that time.
This course is on the pricier side, with the program starting at $1,897 for lifetime access. Although this seems like a lot, you will be learning from one of the best, so it's a worth investment.
The good news is that payment plans are available, and the course can be paid for over 12-months if required.
---
6. Passive Income Geek (Great to learn how to write for the web!)
Passive Income Geek is an online affiliate marketing program created by Morten Storgaard.
Morten is an online marketing expert with over 13 years of experience in the trenches. He builds websites with the intent to get them to make money as passively as possible.
Unlike many other course creators, Marten is very transparent about his own affiliate sites, and shares some of them publicly. He currently runs a portfolio of his own successful sites alongside Passive Income Geek.
Passive Income Geek covers everything you need to know to start a successful affiliate site, including:
Choosing a niche
Finding the perfect domain name
Site setup
Finding the perfect affiliate offer
SEO
Creating content
Outsourcing
Monetizing your site
This affiliate marketing training course also comes with a community forum where members can communicate and learn from each other. Morten is inside the community on a daily basis to help members and answer questions.
The other great thing about this course is that Morten builds a brand new niche site himself inside the course, so students can learn from this and follow the progress.
---
7. Making Sense of Affiliate Marketing (Best for Bloggers)
Making Sense of Affiliate Marketing is an online course that teaches bloggers how to make money from affiliate marketing.
The course is run by Michelle Schroeder-Gardner who runs Making Sense of Cents, an award-winning personal finance blog. Michelle started her blog as a hobby and has since grown it to over $100,000 a month, with around half of that coming from affiliate marketing. To put it simply, Michelle knows what she's talking about!
The course includes 6 in-depth modules of course content, with over 30 lessons in total, and a course workbook. Students also get access to a private mastermind where they can ask questions and network with other bloggers.
The great thing about this course is that it's easy to understand, even for beginners. It's a great choice for bloggers in all niches, including:
Lifestyle bloggers
Personal finance bloggers
Home decor bloggers
Fashion bloggers
DIY bloggers
Food bloggers
Business bloggers
Mom bloggers
And more!
There is a 30-day refund policy, so if you've been through the course and find you aren't happy, you will be able to get a full refund.
---
8. 1-2-3 Affiliate Marketing
If you've been wanting to get into affiliate marketing, you've probably heard of Pat Flynn.
Pat started his journey in affiliate marketing back in 2010, and since then he has generated $3.5 million from affiliate marketing alone. He is completely transparent about how he earns his money, and shares income reports on his blog, smartpassiveincome.com.
Pat created his own course, 1-2-3 Affiliate Marketing to help new affiliate marketers get started the right way. 1-2-3 Affiliate Marketing is a self guided course, so once you sign up and pay, you can access all of the modules and go at your own pace. The course also gives you access to a Facebook community. This is where you can ask questions and network with other bloggers and affiliate marketers.
This course is ideal for:
Bloggers
Podcasters
Social media marketing (or influencers)
Email marketers
1-2-3 Affiliate Marketing essentially teaches you how to make money affiliate marketing, without losing your integrity. This course is very thorough and walks you through everything from finding products to promote, to building relationships with affiliate companies, and even creating high-converting autoresponder sequences (don't miss our picks for the best autoresponder for affiliate marketing here).
Although it's one of the more expensive courses on the list, it's worth the money. The course content is easy to digest, and Pat even includes 'office hours' where students can ask questions if they aren't sure about anything on the course. It's a great choice for any beginner affiliate marketer.
---
9. Launch Your Blog Biz by Create and Go
Create and Go is run by Lauren and Alex, who run and manage two six-figure blogs of their own.
Their health and wellness blog, Avocadu, made over $100,000 in its first year! After their blogs became successful, they decided to share their knowledge by creating courses to teach their followers how to start their own successful blogs.
They have created a few different courses on how to make money blogging, but Launch Your Blog Biz is a great starting point for anyone looking to make money from affiliate marketing with their blog. This is a great course for newbies, teaching you everything you need to start your blog from scratch and make your first $1,000/month through affiliate marketing.
They also have some more advanced courses including how you can further monetize your blog by selling digital products and services, and how to get traffic using SEO and Pinterest. You can check out the Pro Blogger Bundle here to find out more.
---
10. Digital Worth Academy
Digital Worth Academy is an in-depth online training program that gives students a step-by-step guide on how to build successful affiliate and authority websites.
The course is run by Andrew Hanson and Sara Young, who have been making money from affiliate marketing for a combined total of 20 years. They heavily emphasize that affiliate marketing is not a 'get rich quick' scheme. Instead they focus on how building an affiliate niche site can bring you time and freedom, enabling you to create the life you actually want.
As well as the in-depth training of the course, signing up to Digital Worth Academy also gives you lifetime access to several exclusive tools that are designed to help you on your way to success.
This course is a great option for anyone looking to build a niche or authority site and make money from affiliate marketing. The only downside is that this course is pretty pricey compared to many of the other courses on this list. However, if you've got the cash to spare, and you like the vibe of these course creators, it's certainly not a bad option.
---
11. Pageviews to Profits

Pageviews to Profits is a blogging and affiliate marketing course (check out the best blogging courses) created by Kyle Kroeger from financialwolves.com. Kyle is a great teacher, because he has been in the trenches himself, and grown and sold multiple blogs for five and six-figure sums.
Pageviews to Profits teaches you everything you need to know to make money from affiliate marketing including:
Choosing a niche
Starting your blog
Keyword research
Competitor research
Outreach
Outsourcing
And more!
This course is really affordable too, so it's a great choice for beginners, and anyone wanting to start a blog or niche site on a budget.
---
12. Commission Hero – Clickbank Affiliate Course
Commission Hero is an affiliate marketing course created by the worlds #1 Clickbank affiliate: Robby Blanchard.
If you haven't heard of it before, Clickbank is a popular global affiliate network which allows marketers to connect with brands to help both vendors and affiliates make more money.
The thing that makes Commission Hero different from most affiliate marketing courses on this list is that it focuses on generating affiliate commissions using paid traffic. So if you're looking for an all-round affiliate marketing course this is not it. However, if this is the method you want to use to make money, this is a good option.
Bear in mind that you will need to shell out for Facebook ads and and other ads upfront. The other thing that may put potential students off is that Commission Hero only shows you how to use Clickbank and promote Clickbank products, so if you want to broaden your horizons with other programs like the Amazon Affiliate program, you're on your own.
---
13. Savage Affiliates
Savage Affiliates is an affiliate marketing course created by affiliate marketer Franklin Hatchett, designed to help new affiliate marketers on the road to success. It costs just under $200 for the course (usually $497).
This course is aimed at complete beginners as it takes you through everything from starting a website, researching a niche, right through to SEO and leveraging paid traffic. It also walks you through setting up funnels for your affiliate products, with the end goal of being able to earn passive income.
The Savage Affiliate course is a little different than the other courses on our list, in that it isn't so much focused on content and SEO as it is on selling. If you're a blogger looking to monetize your blog or create a niche site, this isn't the course for you. This course explores ALL the ways you can make money from affiliate marketing, with a focus on running paid ads.
The downsides to this course are that there are lots of expensive tools promoted to you during the course. These include Clickfunnels, Ahrefs, and over $100/month on paid ads, so if you want to follow the methods set out in the course to become a savage affiliate, be prepared to spend a good chunk of cash upfront.
---
14. Wealthy Affiliate
Wealthy Affiliate is an all-in-one affiliate marketing training platform and hosting service, which enables you to create a successful affiliate marketing business. Because of its one-stop-shop ecosystem, some people love the platform, while others hate it. It really depends on what you're looking for from an affiliate marketing course.
The training teaches you everything you need to know about how to build a profitable niche site. There's a catch though: you can only use their tools.
This isn't our number one choice because of the fact that Wealthy Affiliate ties you into its own ecosystem of hosting and keyword research tools.
This is why we always recommend building your website using Bluehost and WordPress. Check out our FREE guide on how to build a profitable niche site that can make $2985 a month!
Wealthy Affiliate has a free plan available, but there aren't many quality free affiliate marketing courses around so try it for yourself before spending any money.
---
15. Six Figure Mentors
Six Figure Mentors is an in-depth affiliate marketing course that teaches its students how to build their dream affiliate marketing business online. They offer an exclusive private community along with training tools, courses, and coaching to help students learn and grow.
Six Figure Mentors is similar to Wealthy Affiliate in the way that you are encouraged to use their hosting and services to build your business. The program includes:
Step-by-step training
Private community membership
System support
Weekly training webinars
Live events
They charge a monthly fee to be a part of the program and use their services, such as hosting.
---
The Best Udemy Affiliate Marketing Course
If you're on a super tight budget, and aren't in a position to buy one of the top courses we recommended in this list right now, you may want to consider taking a Udemy course.
There are actually quite a few great affiliate marketing and digital marketing courses on Udemy (the reviews speak for themselves) and this way you can get all the information you need at a great price.
The main difference with a Udemy course is that you aren't necessarily learning from someone you already know and trust from their affiliate marketing courses.
There's also a lot less hand-holding, and these courses don't usually include access to an exclusive community, so once you've received the content, you're on your own.
If you're fine with learning this way though, then taking a Udemy course could be a great option for you.
The top affiliate marketing course on Udemy is Start Your Affiliate Marketing Business. This beginner-friendly course takes you through everything you need to know to start an affiliate marketing business. It's budget-friendly too, so as long as you're happy to guide yourself through it and implement the strategies on your own, this is a great way to learn the basics of starting an affiliate business.
Check out Start Your Affiliate Marketing Business 
The Best Affiliate Marketing Course
As you can see, there are loads of great options on this list to learn affiliate marketing knowledge.
Overall our top three picks for best affiliate marketing courses are:
Any of these courses will set you on the road to success as an affiliate marketer. They'll give you tried and tested knowledge from affiliate marketing experts, along with a community you can rely on so you're not alone on your journey making high quality affiliate websites.
If you already have an existing blog such as a lifestyle blog or a mom blog, and you're looking to start making more money from affiliate marketing, then Making Sense of Affiliate Marketing is another great option.
It's affordable, and gives you everything you need to monetize your blog with affiliate marketing.
Affiliate Marketing Training
Although some of these courses are expensive, they're well worth the investment. If you want to bypass the years of trial and error that it can take to become successful in affiliate marketing, then choosing one of these affiliate marketing training programs will get you where you want to be a lot faster!
But make sure to come back to this list if you need time to think before making your purchasing decision. Some courses like Clickbank University may look promising but won't be as helpful. So you'll want to make the right decision before making the investment.
If you're starting on a shoestring budget and aren't ready to pay for a course yet, don't worry. We've got loads of completely free advice on Niche Pursuits. If you're a complete beginner and ready to create your first WordPress website you should check out this article: How to Start a Blog: The Ultimate Guide.
It's unlikely you'll find a free affiliate marketing course, but this is a good start. This article, The 11 Step Ultimate Guide in Building a Profitable Niche Website, will give you everything you need to start an affiliate website. And it's completely free!
Finally, you can see a few more recommendations in these top online marketing courses.
Want to learn step-by-step how I built my Niche Site Empire up to a full-time income?
Yes! I Love to Learn
Learn How I Built My Niche Site Empire to a Full-time Income
How to Pick the Right Keywords at the START, and avoid the losers
How to Scale and Outsource 90% of the Work, Allowing Your Empire to GROW Without You
How to Build a Site That Gets REAL TRAFFIC FROM GOOGLE (every. single. day.)
Subscribe to the Niche Pursuits Newsletter delivered with value 3X per week