How to Buy Amazon Returns: 7 Sites To Find Profitable Items To Flip
When you buy something through one of the links on our site, we may earn an affiliate commission.
Do you want to learn how to buy Amazon returns so that you can resell the items for a profit? Getting into the Amazon returns game can be intimidating, but don't get discouraged!
With this guide, we'll walk you through exactly how to prepare for success. Read on for your one-stop guide on buying Amazon returns and building your profitable reselling business today!
What Happens to Products That Have Been Returned To Amazon?
With online shopping now the default for many people, retailers scramble to get a piece of the pie. Platforms such as eBay and Amazon have become go-to destinations for shoppers, with more and more retailers opening stores on these sites to access a global customer base.
Online retailers have a larger global audience and reach than brick-and-mortar stores. However, they face more challenges when it comes to managing customer returns. Almost 30% of all online items are returned - nearly three times as many as goods bought in physical stores. Many retailers offer a free returns shipping policy for online purchases, and customers now expect this convenience.
Of course, this has led to a rise in product returns for online retail businesses. 62% of customers said they were more likely to shop with a retailer if the store offered free returns. Because of this shift, retailers and Amazon sellers have started seeking different ways to sell returned items - like liquidation.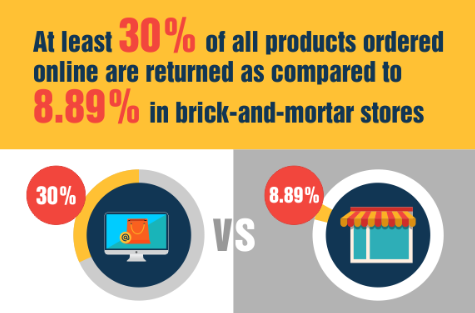 What Does Amazon Do With Returns?
Amazon liquidation offers sellers a way to deal with returned items they can't sell as new. Typically, liquidated items are auctioned off as unwanted inventory to resale companies by the pallet or truckload. This allows sellers to recover around 5% of the sale price.
When major retailers need to get rid of products fast and cheap, they sell pallets of customer returns to liquidation companies. This provides small businesses and other online resellers access to cheap merchandise to sell items individually. Amazon return pallets cost a lot less than you'd pay buying directly from retailers or wholesalers.
So, if you want to buy Amazon Return Pallets that are either filled with random merchandise or categorized items for your resale business, please keep reading.
You will discover how to take advantage of the liquidation process for customer returns and get the most value from these Amazon liquidation pallets.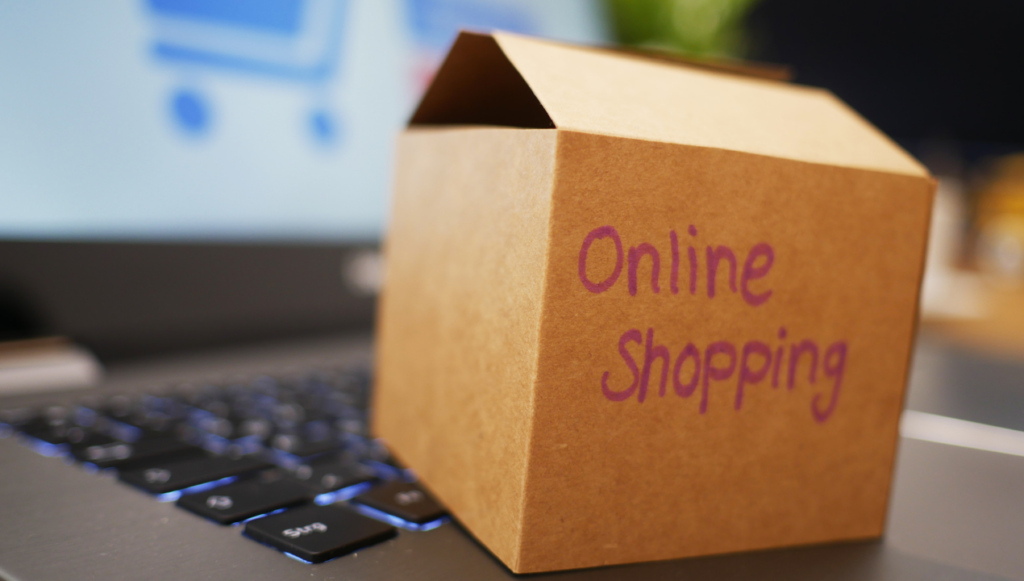 Where Can I Buy Amazon Return Pallets?
Are you looking to jumpstart your entrepreneurial career by selling Amazon returns? Buying Amazon return pallets has become an increasingly popular way for new entrepreneurs to break into this lucrative market.
The potential profit margins are huge. Thousands of dollars can be made in just one Amazon pallet purchase or returned merchandise! And thankfully, getting started with this business model is not as hard as it sounds. So, let's get to the nitty-gritty of how to buy Amazon returns.
You can buy liquidated merchandise like Amazon return pallets through liquidation companies. These liquidation platforms are experts in helping businesses purchase and manage returned items to help maximize the return on investment.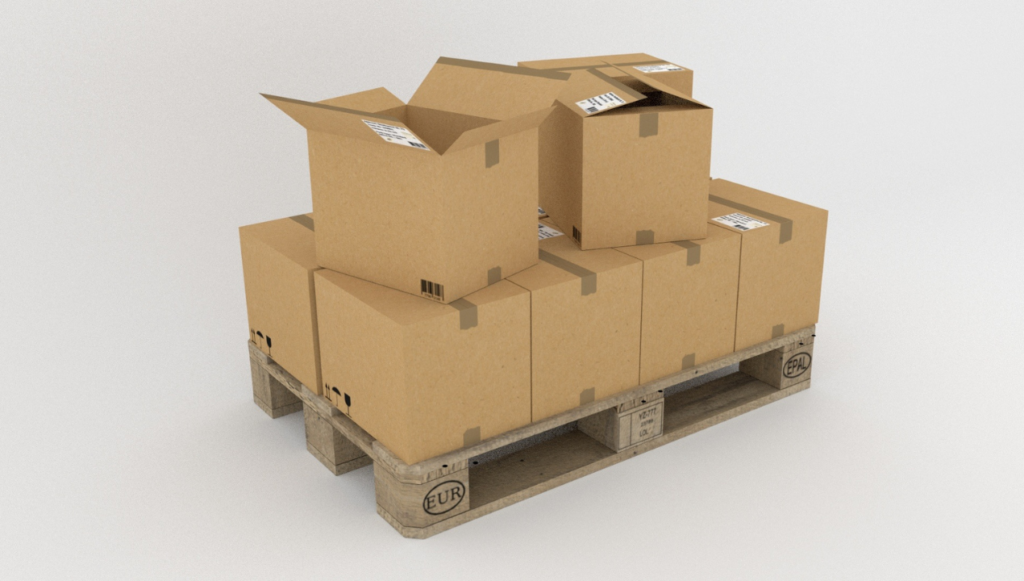 How to Buy Amazon Returns: Research Reputable Sellers
If you're looking at how to buy Amazon returns pallets from liquidation companies, doing a bit of research and talking to reputable sellers can be extremely helpful in tracking down the perfect batch of returns.
Finding quality pallets with minimal defects can be tricky. But it's worth the effort if you want top-notch merchandise at unbeatable prices.
Shopping around for Amazon liquidation auctions of return pallets may require a bit of work upfront, but it can certainly pay off in the long run!
The liquidation companies listed below are a great choice if you want to purchase Amazon liquidated merchandise.
B stock Solutions
First on our list of liquidation platforms, B Stock Solutions is a leading provider of liquidation solutions to global businesses. B-Stock joined forces with Amazon to launch Amazon Liquidation Auctions in 2018. It offers sellers the ability to purchase returned items on Amazon pallets from mixed lot liquidation auctions, manage their inventory, and resell them through their own store or on other marketplaces.
Before you can start bidding on liquidation merchandise auctions, you must have a valid resale certificate.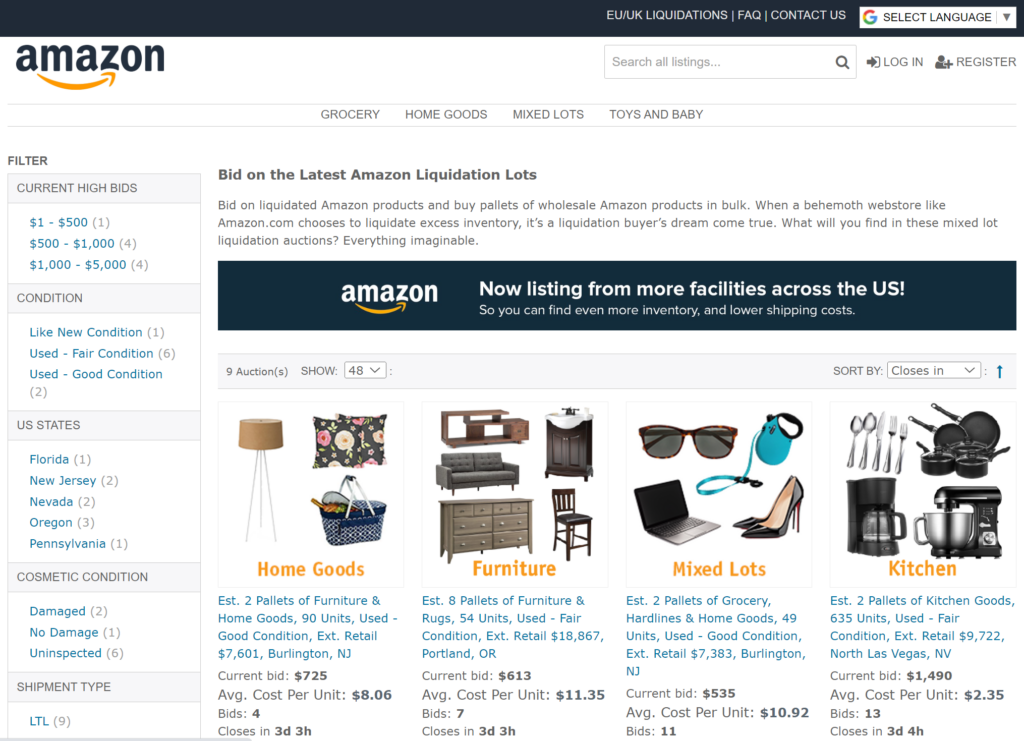 Liquidity Services
Liquidity Services is a liquidation company that connects buyers with surplus and returns inventory from the world's largest retailers and manufacturers. The company sells customer returns pallets from Amazon, Best Buy, and more. They're a great choice for Amazon liquidation pallets.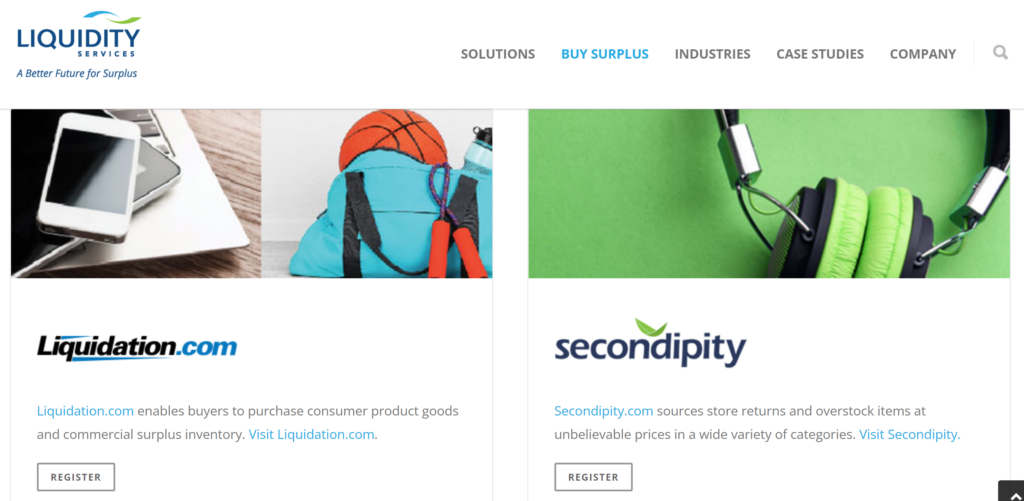 Direct Liquidation
Direct Liquidation is a marketplace for retailers to buy bulk pallets of overstock inventory at deep discounts. They offer a wide variety of merchandise and sell Amazon return pallets.

Bulq
Bulq is another platform that sells pallets of Amazon returns. They are a liquidation company specializing in buying and selling overstock merchandise, customer returns, shelf-pulls, and other surplus inventory from large retailers. They offer customers the ability to purchase Amazon return pallets at discounted prices.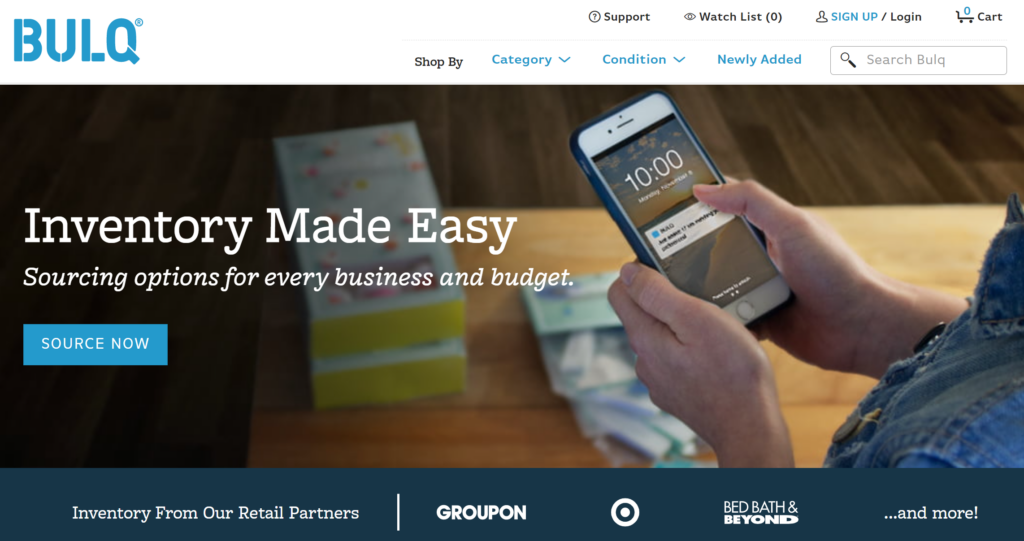 Genco Marketplace
Genco Marketplace is a liquidation marketplace selling Amazon return pallets, as well as those from Walmart and other manufacturers. They offer buyers the ability to purchase mixed-pallet lots of excess inventory at discounted prices.

BlueLots
BlueLots is a liquidation platform that provides businesses with surplus inventory from top retailers. They offer Amazon return pallets at discounted prices and allow buyers to purchase individual items.

BoxFox
BoxFox is a leading provider of liquidation solutions for businesses. They offer pallets from Amazon, Costco, and more, at discounted prices. They also give buyers the ability to purchase individual items or large lots. Instead of selling returned items from customers, BoxFox sells excess inventory. This means you can get brand-new items in their liquidation auctions.

You will have to register for an account with these reputable liquidation companies to be notified of new listings and be able to purchase items. Once you've signed up, keep an eye on updates to ensure you don't miss out on any great deals!
If you're looking for an easy and convenient way to buy overstock merchandise directly from liquidators, an Amazon return auction is the perfect opportunity to do just that.
You can also buy via online auctions or Amazon pallets at fixed prices. And then choose your supplier accordingly! The latter is often more effective in helping you stay mindful of your spending. It's easy to forget your budget when you get caught up in the heat of a pallet auction!
Read Online Reviews
Online reviews can be extremely helpful in this case when it comes to buying Amazon return pallets!
Reviews from previous buyers can provide key information about the quality of products and which suppliers offer good customer service. This can help guide your purchase decision and prevent you from encountering any uncomfortable surprises down the line when you buy Amazon return pallets!
With a bit of research and reading online reviews, you'll be ready to find the right pallet for your needs and start selling quickly and easily.
Check the T&Cs
If you're looking to buy Amazon return pallets, there are many sites and auction platforms to consider when searching for return pallets, but make sure you read through the liquidation platforms terms and conditions first.
You'll want to know:
How long will it take to receive the item after purchase
What kind of items will be inside the pallet
If they offer any type of warranty or guarantee.
Being clued up on the fine print can help you make a more informed decision - and likely save you money in the process!
Factor in Shipping Expenses
Amazon return pallets are a fantastic way to get items at an unbeatable price. But before you jump into buying, however, be sure to factor in all the costs that go along with purchasing those pallets. Especially the shipping cost!
Transportation fees can end up pushing the cost of your purchase higher than anticipated. It's important to research and ensure that the total cost aligns with what you're comfortable paying for whatever products you're getting.
By factoring in any freight costs before buying, you can avoid unexpected expenses affecting your bottom line!
Consider Storage Options
When purchasing Amazon return pallets from liquidation platforms, it's important to remember that you'll need a place to store them. Depending on the size of your business and the amount of inventory you plan to carry, you may need to look into renting a storage unit.
This is especially important when dealing with bulk orders, like pallets of Amazon returns, as you'll likely need more space than expected. Some items you purchase will be suitable for resale immediately, while others might need repair.
And then there are those broken merchandise items that can only be sold for parts. These items might need to be stored before they can be sold.
Consider all your options carefully and look into the availability of nearby storage units when purchasing an Amazon return pallet. Be sure to factor this cost into your budget and ensure that you have enough space to store the items before making any purchases!
What Are The Benefits Of Purchasing Returned Items From Amazon?
When it comes to purchasing return pallets from Amazon, there are several benefits. For starters, you can get a great deal on products that are usually of high quality and have minor defects or damage.
If you're looking to start selling products, buying returned items can be a great way to get started quickly and inexpensively. Overall, Amazon return pallets can be an incredibly valuable source of inventory for businesses looking to save money and grow their business.
Check out this video on unboxing an Amazon returns pallet to see what to expect.
Is Investing In Amazon Return Merchandise A Good Idea?
Yes, investing in Amazon return merchandise can be a great way for small businesses to get quality products with tempting resale value at an unbeatable price.
If you research, read through the terms and conditions, factor in any extra expenses (like shipping costs and storage fees), and read online reviews from past buyers for each of the different liquidation companies, you should find some amazing deals on Amazon return pallets.
By researching before buying Amazon liquidation pallets, you can ensure that you get the most bang for your buck regarding Amazon return merchandise.
And one of the best and easiest ways to find important information about these various Amazon products, such as how many sales listings get, is Jungle Scout.
It's a one-stop shop for all of your Amazon business and side hustle needs. Check out our full Jungle Scout review to learn more!
How to Buy Amazon Returns - Final Thoughts
So now you know how to buy Amazon returns from liquidation companies. Taking proper precautions when buying Amazon return pallets will give you the best chance of success in this highly profitable market. Again, reading reviews on suppliers is essential for finding quality products at unbeatable prices.
Additionally, being aware of hidden shipping fees can help keep your costs manageable and ensure you're getting the best value for your money when you purchase pallets and sell merchandise online.
Whether you're a budding retail entrepreneur or an established business looking to expand, Amazon return pallets offer a great way for entrepreneurs to get started quickly and easily!
With the right precautions, you'll be well on your way to making money from Amazon return pallets in no time!
For other ways to make money online with Amazon, check out this article about how to dropship from Amazon to eBay or look at how to become an Amazon product tester.
Want to learn step-by-step how I built my Niche Site Empire up to a full-time income?
Yes! I Love to Learn
Learn How I Built My Niche Site Empire to a Full-time Income
How to Pick the Right Keywords at the START, and avoid the losers
How to Scale and Outsource 90% of the Work, Allowing Your Empire to GROW Without You
How to Build a Site That Gets REAL TRAFFIC FROM GOOGLE (every. single. day.)
Subscribe to the Niche Pursuits Newsletter delivered with value 3X per week