601 Fun & Creative Airbnb Business Name Ideas
When you buy something through one of the links on our site, we may earn an affiliate commission.
🌟 Search through these awesome Airbnb Business Names and transform your hosting dreams into a captivating reality.
Imagine a name that's not just a label but a magnetic invitation to enjoy an unforgettable time. From catchy names that mirror your property's essence to fun and cool, we have the name for you.
But it's not just about the names – we're also sharing essential tips to help ignite your creativity and set you on the path to naming success.
Whether you're launching a rental property in the heart of the city or nestled in a serene oasis, optimizing your with one of these Airbnb business names will help!
So, let's not waste any time and jump into the list!
Urban Airbnb Business Names
MetroStay Haven
UrbanEscape Rentals
CityScape Suites
DowntownDen Retreats
Skyline Lodgings
CosmoNest Stays
MetroElegance Residences
UrbanGlow Apartments
CityVista Villas
Uptown Oasis Homes
CentralHaven Lodges
UrbanSerene Stays
MetroHaven Getaways
UrbanCharm Suites
CityPulse Residences
SkyHigh Urban Retreats
TrendyMetro Rentals
MetroView Estates
UrbanZen Accommodations
CityVerve Lodgings
CosmoNook Stays
UrbanEpic Suites
ChicMetro Apartments
CityBloom Villas
UptownUrbane Homes
UrbanTranquil Residences
MetroElevate Getaways
VibrantCity Suites
UrbanPulse Staycations
CitySerenity Retreats
SkylineUtopia Rentals
UrbanVista Escapes
MetroNest Havens
CityScape Spark Stays
CosmoPulse Lodges
UrbanRadiance Residences
DowntownDream Getaways
MetroChic Suites
UrbanVogue Accommodations
CityVibes Villas
SkylineSojourn Homes
UrbanVerve Apartments
CityHorizon Retreats
MetroBreeze Stays
CosmoZen Lodgings
UrbanUptown Suites
CityGlow Villas
SkylineElegance Residences
MetroRise Getaways
UrbanBliss Escapes
Remote Airbnb Names
TranquilHaven Lodges
NatureNest Retreats
SolitudeVista Getaways
SereneScape Cabins
RemoteCharm Cottages
WildernessWhisper Stays
RusticTranquility Escapes
MeadowView Hideaways
MountainEvoke Rentals
CountrysideZen Cabins
SecludedEcho Lodges
PineGrove Solace
OasisTranquil Retreats
RemoteRidge Escapes
HiddenHaven Getaways
WildernessWhimsy Cabins
SerenitySerenade Lodges
NatureTraverse Stays
SolitudeSong Villas
RusticRetreat Homesteads
MeadowMist Getaways
MountainEcho Cabins
CountrysideHush Haven
SecludedBliss Lodges
PinePeak Escapes
OasisOde Retreats
RemoteHaven Homesteads
HiddenHush Cabins
WildernessEcho Stays
SerenitySprings Villas
NatureSerenity Getaways
SolitudeSway Lodges
RusticVibe Escapes
MeadowSanctuary Cabins
MountainTranquility Retreats
CountrysideCalm Getaways
SecludedPine Villas
PineCrest Haven
OasisWhisper Lodges
RemoteRustic Retreats
HiddenEvoke Cabins
WildernessLull Stays
SerenityHaven Homesteads
NatureEscape Villas
SolitudeRidge Getaways
RusticMeadow Cabins
MountainTraverse Lodges
CountrysideZenith Retreats
SecludedSerenade Escapes
PineTranquil Villas
Creative Airbnb Company Names
WanderLuxe Escapes
DreamScape Retreats
EnchantedHaven Stays
WhimsyWander Villas
StarryElegance Lodges
EtherealEcho Getaways
EnigmaNook Hideaways
TwilightTraverse Rentals
LuminaryLodge Retreats
MystiqueMingle Stays
EnvisionEden Estates
OdysseyOasis Homesteads
QuantumQuest Villas
RadiantRealm Escapes
EnchantedHarbor Lodges
CelestialCove Getaways
ElysianEcho Retreats
MirageMeadow Villas
KaleidoVista Stays
TranquilNova Hideaways
EnchantedGlow Lodges
PolarisPassage Escapes
WhisperingWonders Stays
AetherNest Retreats
MirageMingle Villas
IllusionLuxe Getaways
TwilightTrail Homesteads
EtherealEmbrace Escapes
EnvisionHaven Retreats
OdysseyOrbit Villas
RadiantRendezvous Stays
NebulaNest Hideaways
StellarSerenade Lodges
WhisperingWhimsy Getaways
ElysianEssence Homesteads
MirageMosaic Villas
LuminousLodge Retreats
PolarisPass Homesteads
EnchantedEden Escapes
TwilightTreasure Villas
NebulaNectar Stays
RadiantRays Hideaways
EtherealEnclave Lodges
CelestialCrest Getaways
OdysseyOpal Stays
EnvisionElysium Villas
MirageMyst Homesteads
WhisperingWild Retreats
StardustSanctum Hideaways
EuphoriaEclipse Villas
Minimalist Airbnb Name Ideas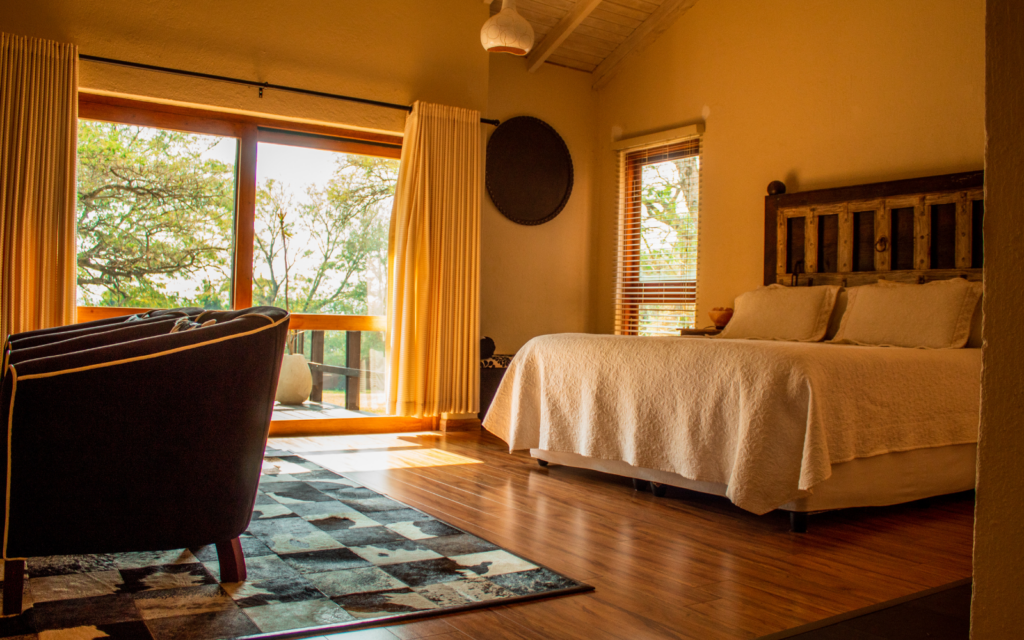 SimpleStay Escapes
CleanSlate Lodgings
ZenNest Rentals
ModestHaven Homesteads
PureElegance Stays
NeatRetreat Villas
EssentialEcho Hideaways
BareBreeze Getaways
SleekSerenity Lodges
TranquilTone Homesteads
CalmCanvas Stays
BasicBliss Escapes
PureZen Villas
MutedEcho Hideaways
MinimalMingle Lodges
QuietChic Retreats
SimpleHarmony Homesteads
StreamlinedStays Villas
SereneAura Hideaways
EssentialElegance Lodges
CleanCanvas Escapes
TranquilTerra Stays
NeatNook Homesteads
BareBreeze Villas
ModestCharm Hideaways
CalmZen Retreats
SimpleSerenade Stays
SleekSymmetry Homesteads
PureTranquility Villas
MinimalistMingle Getaways
CleanAura Hideaways
TranquilEcho Stays
NeatNoon Homesteads
BasicVibe Villas
SereneSimplicity Getaways
StreamlinedHarbor Hideaways
QuietZen Stays
SimpleSolitude Villas
MutedTranquility Lodges
ModestElegance Homesteads
EssentialSerenade Getaways
CleanWhisper Stays
TranquilSlate Villas
NeatSymmetry Lodges
BareCalm Homesteads
QuietCanvas Hideaways
SimpleEvoke Villas
PureNook Stays
SereneBreeze Homesteads
MinimalHarmony Hideaways
Fun Airbnb Company Names
WhimsyWander Inn
PlayfulPad Stays
SunnySide Getaways
JoyfulJungle Retreats
AdventureHaven Homesteads
FunkyFusion Villas
HappyHideout Escapes
LivelyLodge Lodgings
QuirkQuest Rentals
BlissfulBunk Stays
GroovyGetaway Homesteads
SmilesNest Villas
CarnivalCove Hideaways
JoyRide Retreats
FunkyFlair Lodges
PlaytimePulse Escapes
ColorfulCasa Stays
LaughterLagoon Villas
DreamyDoodle Hideaways
FunkyFiesta Homesteads
WhimsyWharf Escapes
JoyfulJive Stays
AdventureAlcove Villas
HappyHues Lodges
PlayfulParadiso Retreats
FunkyFolly Hideaways
SmilesSymphony Stays
CarnivalCabana Villas
GrooveGalaxy Escapes
QuirkQuarters Lodges
BlissBoutique Stays
LivelyLark Homesteads
JoyfulJamboree Villas
AdventureAloft Hideaways
FunkyFusion Escapes
PlayfulPatch Stays
ColorfulCharm Villas
WhimsyWhistle Homesteads
DreamlandDazzle Retreats
HappyHaven Hideaways
GrooveGlow Stays
QuirkQuell Villas
CarnivalComfy Escapes
SmilesSprinkle Homesteads
FunkyFantasia Villas
PlayfulPulse Stays
AdventureAsylum Retreats
JoyfulJester Hideaways
ColorSplash Villas
WhimsyWonder Homesteads
Awesome Airbnb Business Names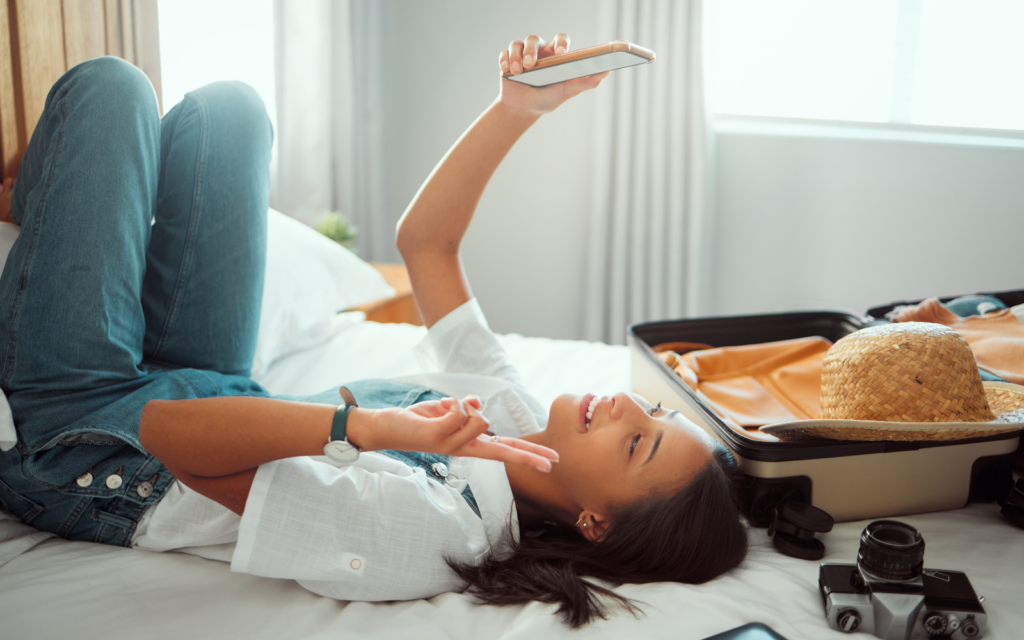 MajesticRetreats
EliteElegance Escapes
GrandeurGetaways
StellarSymphony Stays
LuxeLagoon Villas
PrimeParadiso Homesteads
SupremeSerenity Hideaways
RoyalRendezvous Villas
OpulentOasis Escapes
PrestigePulse Stays
SplendidSanctum Homesteads
NobleNest Villas
CelestialChateau Hideaways
RadiantRealm Escapes
ExquisiteEcho Villas
GloriousHaven Homesteads
EliteEvoke Stays
GrandVista Villas
MajesticMingle Escapes
SupremeSolace Hideaways
LuxeLighthouse Villas
PrimePeak Homesteads
MajesticHarbor Stays
OpulentOrbit Escapes
PrestigePanorama Villas
RoyalRadiance Hideaways
SplendidSerenade Homesteads
GrandGlow Stays
ExquisiteEden Escapes
GloriousGlimpse Villas
MajesticMosaic Homesteads
SupremeSunrise Hideaways
LuxeLull Stays
NobleNook Escapes
CelestialCrest Villas
RadiantReflection Homesteads
GrandGesture Stays
EliteEcho Escapes
SplendidSanctuary Villas
PrimePalace Homesteads
OpulentOdyssey Stays
PrestigePanache Escapes
RegalRipple Villas
NobleNirvana Homesteads
LuxeLush Stays
MajesticMirage Escapes
GrandGaze Villas
CelestialCascade Homesteads
ExquisiteEuphoria Stays
SplendidSafari Escapes
Clever Airbnb Name Ideas
PuzzledPads
BrainyBunkhouses
QuirkQuarters
IngeniousInns
SmartyStay
WittyWander Villas
CraftyCabins
CannyCoves Escapes
ShrewdShelters
SageSerenity Stays
CleverCanvas Homesteads
AstuteAbodes
IntelligibleInn
BrilliantBliss Villas
SavvySanctum
WittyWhisper Escapes
EurekaEstates
SlickSimplicity Stays
NimbleNook Homesteads
GeniusGlow Villas
SharpSpark Escapes
QuickQuest Stays
InventiveIvory
WhizWander Homesteads
CraftyCascade Villas
BrainwaveBoutique
SleekSavvy Escapes
ShrewdSymphony
CannyCanvas Villas
QuickQuell Stays
IngeniousInspire
BrightBricks Escapes
CraftyCrest Villas
CleverCasa
QuirkyQuest Stays
SageSerenade Escapes
SwiftSolitude
AstuteAura Villas
SharpShelter Stays
CraftyCove
InventiveIncline Escapes
WhizWharf Villas
NimbleNest Stays
SmartySerenity
WittyWaves Escapes
ShrewdShores
QuirkQuest Villas
BrainwaveBreeze Stays
CleverCanvas
BrightBunk Escapes
CarriedAway
Great Airbnb Management Name Ideas
PrimeVoyages
MajesticManors
StellarStays
EliteEscapes
GrandGrove Villas
SereneSapphire
BlissfulBreeze Escapes
LuxeLandmarks
TranquilTrails Stays
CrystalCove Villas
PrestigePulse
RadiantRetreats
OpulentOdyssey Stays
WhimsyWharf Villas
NobleNest
DreamyDwellings Escapes
SplendidSunset
MajesticMirage Stays
StellarShores Villas
GrandGaze
SereneSolace Escapes
LuxeLagoon
TranquilTerra Villas
CrystalCrest Stays
PrestigePanorama
RadiantReflection Escapes
OpulentOrbit
WhimsyWonder Villas
NobleNirvana Stays
DreamyDunes
SplendidSafari Escapes
MajesticMingle
StellarSculpt Villas
GrandGesture Stays
SereneSavannah
LuxeLighthouse Escapes
TranquilTwilight Villas
CrystalCascade Stays
PrestigePalace
RadiantRipple
OpulentOpal Escapes
WhimsyWhisper Villas
NobleNook Stays
DreamyDestiny
SplendidSprings
MajesticMosaic Escapes
StellarSummit Villas
GrandGlow Stays
SereneShine
LuxeLush Escapes
Rhyming Airbnb Company Names
CozyRosy Stays
TranquilTanquil Retreats
WanderWonder Homesteads
DreamyStreamy Getaways
SereneScene Villas
BlissfulWhisper Escapes
GroveGroove Lodges
RadiantResonance Villas
SparklingStarling Stays
ZenDen Retreats
WhimsyWhisper Homesteads
LushHush Hideaways
JollyBungalow Getaways
SunnyHoney Stays
HavenHeaven Villas
GlintGlimpse Escapes
EnchantingVenting Hideaways
NestQuest Stays
MistyTwisty Homesteads
CharmCharm Villas
TranquilTrill Escapes
BreezyBreezeway Getaways
ZenPen Retreats
SereneSheen Hideaways
CozyDozy Stays
DreamySeam Retreats
WhisperGlimmer Villas
JoyfulFoil Getaways
MeadowPillow Homesteads
SkiesWise Escapes
HavenRaven Stays
TwinkleTwine Hideaways
SparkleSnuggle Villas
BlissfulSisal Escapes
LushPlush Getaways
JollyFolly Stays
NestRest Homesteads
SparklingCaroling Hideaways
EnchantedGranted Villas
RadiantCadence Escapes
CosyComfy Homesteads
SereneMarine Stays
WhimsyJourney Hideaways
TranquilTranquil Villas
DreamyCreamy Escapes
BrightDelight Getaways
ZenWren Homesteads
CozyRosi Retreats
SparklingSpangle Hideaways
BlissfulKiss Villas
Peaceful Airbnb Names
SerenityHaven Escapes
TranquilTranquility Villas
CalmHarbor Retreats
PeacefulPulse Homesteads
BlissfulBreeze Stays
SootheSoul Escapes
QuietQuarters Villas
GentleGrove Retreats
StillWaters Homesteads
ZenCottage Stays
HarmonyHaven Escapes
TranquilTrail Villas
CalmCanvas Retreats
SereneShoreline Homesteads
PeacefulPath Stays
BlissfulBrook Escapes
SootheSerenade Villas
QuietQuaint Retreats
GentleGarden Homesteads
StillnessSanctuary Stays
TranquilTidings Escapes
SereneScape Villas
CalmNook Retreats
HarmonyHush Homesteads
PeacefulPine Stays
BlissfulBounty Escapes
SootheSerenity Villas
QuietQuota Retreats
GentleGlade Homesteads
StillNest Stays
TranquilThrive Escapes
SereneShelter Villas
CalmRetreat Retreats
HarmonyHush Homesteads
PeacefulPetal Stays
BlissfulBloom Escapes
SootheSoothe Villas
QuietQuill Retreats
GentleGrace Homesteads
StillSerenity Stays
TranquilTraverse Escapes
SereneScent Villas
CalmCocoon Retreats
HarmonyHaven Homesteads
PeacefulPebble Stays
BlissfulBreeze Escapes
SootheSway Villas
QuietQuilt Retreats
GentleGaze Homesteads
StillnessStead Stays
Cool Airbnb Names
UrbanCoolness Escapes
TrendyTranquil Stays
ChillChic Getaways
EdgyElegance Villas
HipHaven Homesteads
ChillaxLodges
ModernMojo Escapes
GrooveGlam Stays
CoolWave Villas
UrbanUtopia Hideaways
ChicCove Escapes
StyleSerenity Stays
TrendyTraverse Villas
EdgyEcho Hideaways
UrbanZen Homesteads
ChillVibe Getaways
ModernMingle Villas
HipHarmony Escapes
GrooveGaze Stays
CoolCrest Hideaways
UrbanUplift Villas
ChicCalm Escapes
StyleSymphony Stays
TrendyTwilight Hideaways
EdgyElevate Villas
UrbanElegance Escapes
ChillScape Stays
ModernMosaic Hideaways
HipHaven Villas
GrooveGlow Escapes
CoolCanvas Stays
UrbanUrbane Hideaways
ChicCharm Villas
StyleSpectrum Escapes
TrendyTranquility Stays
EdgyEpic Hideaways
UrbanEvoke Villas
ChillChic Escapes
ModernMarvel Stays
HipHarbor Hideaways
GrooveGaze Villas
CoolCascade Escapes
UrbanUprising Stays
ChicCove Hideaways
StyleSanctuary Villas
TrendyTwine Escapes
EdgyEnclave Stays
UrbanUnwind Hideaways
ChillCharm Villas
ModernMingle Escapes
Short Airbnb Company Name Ideas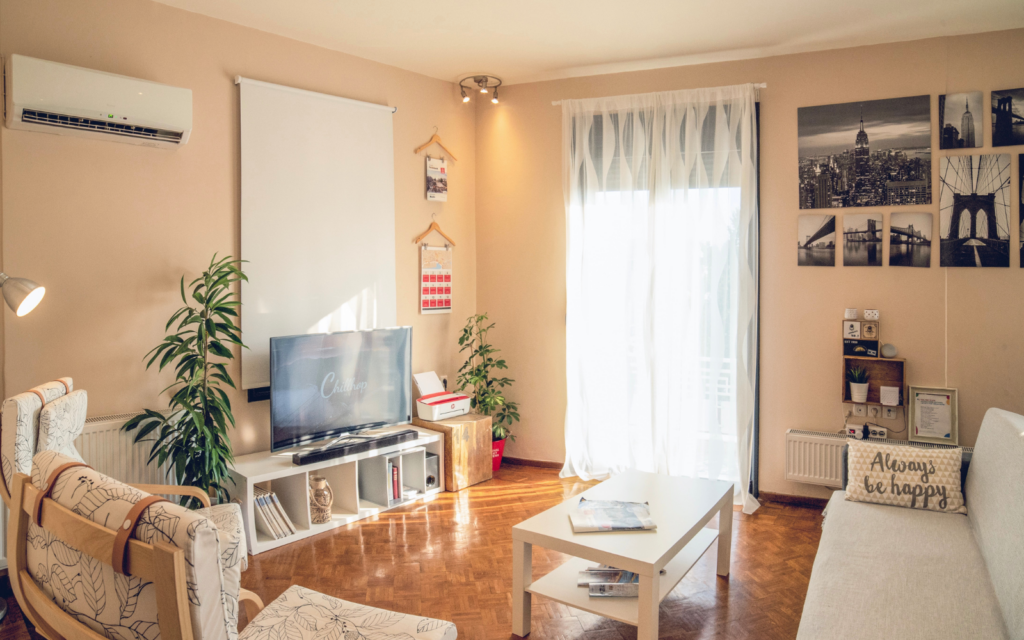 NestJoy
TranqVibes
UrbanZen
ChillCove
BlissDen
SwiftStays
SereneNoon
CozyNook
LuxeView
DreamVibe
EdenStay
ZenNest
LunaScape
SparkSky
HavenHub
CosmoCove
TideVista
EchoSeren
Blissful
SolaceInn
UrbanLuxe
Tranquil
OasisPod
ZephyrStays
BlissfulBnB
PureHaven
SereneRest
CozyNest
HavenZen
LunaLuxe
BlissVoyage
EdenEscape
ZingHub
DreamScape
CozyCharm
SparkJoy
NestVibe
CosmoQuarters
BlissfulStays
ZenDen
LunaCove
PureSky
OasisLuxe
TranquilTide
DreamCasa
SereneSpot
CozyHarbor
LuxeVista
EdenEcho
BlissRise
Key Tips For Naming Your Airbnb Business
Your name is more than just a label; it's a reflection of your brand's essence and can set the tone for your guests' experience. Here are some essential tips to help you choose between these great Airbnb business names and get you inspired and motivated to kickstart your Airbnb journey:
Reflect Your Vision: Your Airbnb name should mirror the vision and vibe you want to convey. Imagine the emotions you want your guests to feel when they stay at your place. Whether it's serenity, excitement, or comfort, let your name capture it.
Highlight Uniqueness: Set yourself apart from the crowd by choosing a name that's distinctive. Think about what makes your place special – a unique feature, location, or ambiance – and weave it into your name.
Stay Memorable: Aim for a name that's easy to remember and pronounce. Your guests should be able to recall it effortlessly and share it with others.
Keep It Concise: Shorter names are often catchier and easier to remember. A concise name can leave a lasting impact, making your property more recognizable.
Local Flair: If your property is in a distinct locale, consider incorporating a local element into your name. It can make your Airbnb feel like an authentic part of the community.
Embrace Creativity: Play with words, alliteration, or even puns to create a name that's both playful and informative. Just make sure it aligns with your brand's personality.
Check Domain and Social Availability: In today's digital world, securing a matching domain name and social media handles can be vital. It helps build a consistent online presence and adds another traffic source to your listing. Check Namecheap to get started!
Think Long-Term: While it's tempting to go for trends, think about whether your name will still resonate years down the line. A timeless name can age gracefully.
Invoke Emotions: Choose words that evoke positive feelings. A name that resonates emotionally with potential guests can make them more inclined to book.
Test with Friends and Family: Before finalizing, share your top choices with friends and family. Their feedback can provide fresh perspectives and help you choose the most appealing name.
Visualize Branding: Envision how your name will look in your logo, on signs, and across your marketing materials. A visually appealing name can enhance your branding efforts.
Research Legalities: Ensure your chosen name isn't already trademarked or in use by another business. This avoids legal troubles down the road.
Storytelling Element: If there's a unique story behind your property – how you found it, why you started hosting, or its history – consider integrating that narrative into your name.
Ask for Feedback: If you're torn between a few names, ask your potential audience for their opinions. Conduct a poll on social media or seek input from Airbnb groups.
Stay Open-Minded: Don't rush the process. Sometimes, the best names come to you unexpectedly. Be open to inspiration striking at any moment.
Remember, choosing between Airbnb business names isn't just a formality – it's your introduction to the world. So, let your creativity flow, be inspired by your property's essence, and choose a name that not only engages but also excites you to embark on this incredible hosting journey. Your name is your canvas; paint it with the colors of your hospitality dreams!
Want to learn step-by-step how I built my Niche Site Empire up to a full-time income?
Yes! I Love to Learn
Learn How I Built My Niche Site Empire to a Full-time Income
How to Pick the Right Keywords at the START, and avoid the losers
How to Scale and Outsource 90% of the Work, Allowing Your Empire to GROW Without You
How to Build a Site That Gets REAL TRAFFIC FROM GOOGLE (every. single. day.)
Subscribe to the Niche Pursuits Newsletter delivered with value 3X per week