Best Online Course Platforms Reviewed: Where Should Your Online Course Go?
When you buy something through one of the links on our site, we may earn an affiliate commission.
Creating an online course is a fantastic way to make money online.
If you have a skill you can teach that's in demand, there's room for a good online class or tutorial covering that skill. Where there's a high demand, there's also money to be made. Having knowledge or expertise is only the beginning.
After all, you can create the best online training course in the world, but if you have nowhere to sell it, then you're going to be hard-pressed to make much of anything. The right online course platform can make or break the success of your online course. Which one is best will depend on a variety of factors.
The good news for course creators is that there have never been more good options when it comes to finding a place to sell online courses.
What Are Online Course Platforms?
An online course platform is a place where courses can be loaded, hosted, and sold. If you create your own online course that you want to sell, finding the right platform for your needs will be an important part of finding success.
Depending on how much you handle on your end, a good course platform may focus mostly on creating the sale for you. Some focus on simply hosting and providing traffic to your course in a marketplace format. Many of these platforms actually provide the tools you will want to create audio, video, and text aids. Then organize them in a way that puts together the information in a truly top-notch level.
Do you have a large email list that lets you boost sales with a good email marketing campaign? Do you have a reputation for creating quality online training already, or are you new to the scene? These are important questions, and the best course platform not only depends on the answer to those questions but also others.
Is this a standalone course? One of many you will be publishing? Understanding a bit about the online selling process matters. This will help you decide whether to use one platform for selling online courses or multiple. Having a plan also makes it much easier to figure out the best places to sell.
Certain courses are going to do better on certain platforms. Creating that ideal partnership will help determine if any course you sell is going to be successful. Knowing what's out there also helps if you're a student looking for those one or two skills or bits of training that will help take you to the next level.
Best Online Course Platforms
While many of these platforms are similar, it's important to note the differences. Udemy and Skillshare are both widely known as being a course marketplace where buyers can browse a wide variety of options. Then there's Click Funnels which focuses on creating the right setup to create effective sales pages. Other online course platforms are often a mix between the two.
Whether you are looking at building training websites, online course training for a specific company, or online courses you can set and forget as digital downloads, there are going to be online course platforms that meet your specific needs.
The following list gives you some of each type of online platform. There are good course platforms here for every level, from true novice up to long-time professional. Find the ones that will help you out the most to create courses, and market and sell your content. Then get that new course out there!
Udemy
Udemy is the largest course marketplaces for online courses in the world. This is definitely a go-to when it comes to learning a new skill. In fact, I've bought a dozen courses off of Udemy over the past six or seven years and have been very happy with the new skills I've learned from most of them.
Udemy is a video-based system where you upload the videos that then make up the course. You do have the ability to upload PDF and text files to go along with the video lessons. The price range on Udemy courses can vary immensely. Some are several hundred dollars a course while there are many that fall in low to mid double digits.
This can make it a hard place to prove value if you have an expensive course and not a lot of name recognition. There is also the fact that unless you are able to opt out of Udemy sales as an instructor, you will find your expensive course being sold for $10 or $12 a pop at some point. For smaller courses this may not be a big drop or a big deal. Especially considering the millions of visitors that this site receives every month.
So if getting traffic is a rough patch, using Udemy as a high traffic marketplace could make it a fantastic course platform. Especially if you are offering something simple, cheap, or contained. They don't charge a monthly fee but take a cut of each sale. If you haven't created course content before or you don't have any experience with online teaching, this is a good place to start. Get started by buying some online training courses and seeing how things work from a student's perspective.
What are the downsides? The cut of each online course sale as well as the "$10 for any course" sales makes for a rougher sell for large, expansive courses. Especially if selling it for that low a price on sale feels like an insult.
Udemy's cut is a whopping 50% of the sale. Udemy is especially good for lower price courses where you want to sell large numbers and need help with driving traffic and true beginners. This is not going to be nearly as attractive of a platform to marketers who have built a large email list, have a more expensive online course, or want full price control.
Skillshare
Skillshare is very similar to Udemy. In fact, from the student point of view this course platform is often mentioned hand in hand. Skillshare is a bit more focused on video and class projects in a more conventional teaching format. In other words, courses are put together using a series of small videos that are then followed up with an assignment.
For individuals who have teaching experience, this will be a very comfortable and familiar setting. The easy breakdown is great for learners who want to pick up a new skill or learn something new. This structured setup is part of what has helped them to drive so much traffic. However, there are some major reasons why Skillshare might not be the best online course platform from the course-selling side of things.
The first is how the payment/subscription model works. On Udemy, individuals pay for access to individual courses. The course creator gets paid, and you have access to those specific classes. On Skillshare, the buyer is paying for access to all of Skillshare's courses.
This means as a Skillshare Partner, you're getting a cut of total royalties based on the number of views, people who take your course, etc. Recent numbers show that even the top teachers on this platform tend to make a modest $40k to $50k a year. Not bad as side income for an individual teacher, but this lack of direct payment is not what the majority of sellers are looking for from online learning platforms after taking all the trouble and effort of building their own course.
Try Skillshare Right Here (Get 2 Months Free!)
ClickFunnels
ClickFunnels is all about creating powerful sales funnels to top-notch landing pages that work together to sell your course. This is a powerful tool, one that matches the best of page builders with the ability to create an online course or subscription-based membership site. This covers both of the most common online course formats, which is a definite plus.
ClickFunnels is a powerful tool, but it isn't necessarily the best one for true beginners. The heavy focus on creating sales means the responsibility of being able to drive traffic is on you. This is great software that integrates with most content management systems like WordPress, integrates with Stripe to make accepting payments easy, and can be used to sell digital products. That goes with one-time course sales as well as setting up membership areas.
The free templates are also a nice touch for those of us whose strengths are on the writing, content creation, or teaching as opposed to marketing and sales conversions.
There is a bit of a learning curve to get certain features customized the way you want them. This is true of any page builder or custom sales funnel software. The advanced selling tools are good, though not the most expansive you'll find. However, for 95%+ of sellers, there is more than enough here to make it work. Good landing pages are hard to build if you don't have experience. This takes care of it while you can focus on good content.
If you have a large email list, devoted blog following, and can drive traffic to the pages you build, then ClickFunnels does a great job of setting up a successful sales funnel that is likely to get you far more sales than any you attempt to design on your own from scratch. As long as you have the traffic to send, the $97 a month basic membership is a very reasonable price that is worth it both in the additional sales you'll get as well as the time you're likely to save.
You can learn more by checking out the ClickFunnels review here on Niche Pursuits.
Try Clickfunnels Here
Teachable
Teachable is considered by many to be the best online course platform out there for beginners who want to create and sell online. Teachable definitely works to make course creation easier for first-timers, learn more in our full Teachable review. This shows through with a layout that is intuitive, easy to navigate, and doesn't assume too much knowledge out of first-time visitors. It is pretty easy to use and makes it easy to create content for your online course.
Teachable focuses on the idea that you're setting up an online school with your courses. There are multiple membership levels though for sellers, the best one is likely the Professional Plan. This will generally provide all the tools you need, although there are plenty of different options worth looking over to see if another one fits your specific situation.
There are multiple templates for creating a site, or you have the ability to customize virtually everything to the look you want. Be warned, customizing requires a good knowledge of code so it might be best to go the template route if you are going with Teachable (learn more in our breakdown of Teachable vs Podia here).
Course files are uploaded. You can communicate with students who sign up, filter messages you get from course buyers, as well as set up notifications. One nice addition for those of us who aren't especially tech-savvy are the tools that allow for building coupons or opening up an affiliate program through Teachable's provided tools.
For newer course builders, this can open up a world of possibilities when the site makes it this easy for you to get others recruited to sell your course.
Podia
Podia is great if the biggest thing you need is an online store. In fact, Podia is one of the best online course platforms if that is your specific need, and you can learn more in our complete Podia review. The major focus of Podia as an online platform is to make it easy for you to build an online store where you can house, display, and sell your online courses.
Podia does work with a specific template. The focus seems to be making everything streamlined and simple without cutting off any major functionality. They do this very well. On the downside, that does mean that all PPodia-builtstorefronts are going to look somewhat similar since they're all working from the same template.
That being said, this might not be as big a negative as you think, as many websites out there use the same WordPress theme or basic setup, so that's not so unusual. Plans start at $39 a month and go up with a focus on online courses, digital products for download, and some tools to help with email marketing. On the plus side, there are no transaction fees which is often a plus for both buyer and seller.
The cons: this is a bit bare bones. This same part of that feature that makes this a good choice for beginners also means that you will have to figure out some things on your own. This also means a great-looking storefront but doesn't provide the natural funnel that a platform like other online learning platforms like ClickFunnels does.
Finally, traffic is all on you. This can be a pro or a con depending on where you're at with your online business.
Thinkific
One of the things that stands out about Thinkific as an online course platform are the number of quality features and tools at your disposal (check out our full Thinkific review). This is a solution that gives you the software to create the exact platform you want and where you want it. This is a standalone platform, which means it aims to give you everything you need to build your online course right there in one package. For the most part, Thinkific does a very good job of this. They also can integrate with both PayPal and Stripe, something that many online course platforms fail to do (many go one way or another, or in the case of marketplaces, through their own payment processing system).
One of the things that sticks out immediately with Thinkific is the attention to both sides of selling an online course. There's a section on creating course material and making sure to setup your course with a template or design that makes sense for your specific course. That's a great start and ensures you're pointed in the right direction. There are templates for courses, mini-courses, memberships, webinars, and more. This "template versatility" really is a major selling point.
The second part is a section focusing on the landing page. This shows they recognize the importance of helping course sellers create an effective sales funnel. Good landing pages make that much easier. The website builder portion of this platform makes this easy for beginners.
Advanced marketers might find the tools a touch restricting compared to some of the more niche or specialized tools out there. However, for most sellers, this will be more than enough.
Kajabi
Kajabi is an option that chooses to focus almost exclusively on in-depth courses. The price reflects this focus on premium size and quality, as even the basic plan is $119/month as of this review. Aside from providing excellent theme templates, there are also many other marketing tools Kajabi offers for course sellers. These tools include, but aren't limited to, upsell pages, selling-based templates, email marketing automation tools, and even a checkout page that you can customize.
That's a pretty good combination of tools compared to many online learning platforms. Marketers of all levels will like that selection. Pages can be made in a way to create funnels. For example, you could create a page offering a free report for an e-mail address, a promotional offer sales page that the link gets sent to via e-mail, and even a final sales page.
The tools included to assist with selling courses through Kajabi are surprisingly robust and helpful. They tend to be a step above similar tools provided by other platforms. Even experienced marketers will often appreciate what these particular tools have to offer.
There are even lessons on the platform that help walk relative newbies through the best way to use these tools more effectively. Great for large in-depth courses with a high price point, this might be a bit expensive for beginners who are still learning the ropes. Also not one of the best online course platforms for relatively short or simple courses.
Ruzuku
Ruzuku is an interesting option for online course software that is going to be geared more towards active teachers looking to build a community. This platform not only provides a wide array of tools that most course creation platforms offer but it also chooses to feel the gap with built-in native streaming tools. This makes it the only major online course platform that gives tools to encourage direct one-on-one interaction with students beyond email.
In this case teleconferencing tools mean live webinars, virtual meetings, and screen sharing are all options. This also makes training easier if you're looking to engage with any students on a one-on-one basis. For some creators this will be a major draw. For others it's not what they're looking for.
Ruzuku does a nice job integrating with the most popular tools out there. MailChimp and Infusionsoft both integrate smoothly while Ruzuku can use Stripe or PayPal to accept payments. They are frequently building to make tools even more helpful which is also a definite plus. A very helpful community and tools with a high variety of uses means creating a course on here is fairly easy.
The pricing is middle of the road with plans starting at around $75 a month for the basic plan. Other packages go up from there. A free trial is available.
One of the obvious drawbacks is the emphasis on "here and now" teaching and interaction. While some instructors will enjoy that and see it as a plus, it does complicate some things. For many people one of the major benefits of creating online courses is the potential passive income.
Create a course, market it, and sales will continue to come in over time. While you may have some questions to answer or need a bit of an update once in a while, the main work is done. The course is created and the selling system online and running. However, a lot of that is gone with Ruzuku's interactive setup. Which makes this less than ideal if you are chasing the long-term residuals.
WizIQ
WizIQ has a reputation for being geared towards teachers, instructors, and educators. A major part of this is because of the emphasis on virtual classrooms with this online course software. As opposed to being a place to create an online course that gets sold once with uploaded videos, WizIQ delivers a platform that looks at giving you a steady place to upload your information, teach online courses, and connect with an active or live audience.
The tools for doing this are actually fantastic. Features like Whiteboards, live YouTube streaming, screen sharing, and live chat are just some of the many interactive tools that make this a great option for a digital classroom setting. Especially for instructors who really like to connect with their online students. You can set up discussion boards, analytics, or general assessments and polls if you want that information surrounding your presentations, webinars, or courses.
For live teaching or an on-going relationship there are a lot of tools with WizIQ that you may find handy. From a learning perspective, it makes sense they have so many faithful students returning to courses on this platform.
However, from the point of view of a course builder looking to be able to sell completely contained online courses these extra tools really aren't useful. They might even complicate the way you want to set up your course.
There are some creative course makers who may find some special uses for WizIQ. For active teachers who love the interaction this will be a great class creation platform. However, on the other side of things this is not ideal for passive sales of your online course.
LearnWorlds
Coming in as a relatively inexpensive budget-friendly option, LearnWorlds starts at only $24 a month. They manage to still do this while offering a variety of helpful tools and tutorials for creating and selling online courses. This is a platform that is getting a lot of attention and deserves that momentum build.
The focus here is heavy on providing excellent tools for course builders, providing excellent sales funnels, and even creating your own online "school." This school can consist of multiple classes put together by you. It can also include classes from other individuals. If you have a group of people developing courses this can create a very interesting online school.
This online learning platform has a really excellent page builder. From both the aesthetic and practical stand point it can create a great design as well as beautiful sales pages that convert. E-commerce features like subscriptions, coupons, and payment processing are all part of the package.
The "first impression" aspect with some of the LearnWorlds pages are definitely going to be a positive. The pages look good. They don't look like cookie cutter templates and that sets them apart.
The e-commerce side of things is also solid. Payment processing, coupons, and subscriptions are all possible under the LearnWorlds model. Pricing starts at $29 a month for the Starter package. At that model there are $5 fees for every sale. If you upgrade to the Pro Trainer model, which is $99 a month, those per sale transaction fees go away.
There's a lot here to like, especially when it comes to creating an online course that looks really good. The ability to edit videos later is also a definite plus. On the other side, LearnWorlds does have some things it could improve on.
The checkout process isn't as optimized for sales as it could be. In addition to that the reporting tools are really basic. Finally, you can't process both PayPal and card payments. It's generally one or the other.
LearnDash
LearnDash is a major course platform that focuses on integrating cleanly with WordPress. There are many really large websites that actually use LearnDash, which shows its versatility as an online platform. In fact, this is even used by many major corporate websites, large-scale training organizations, and even the University of Michigan. Yeah, that's pretty impressive. They are especially well renowned as one of the best LMS (Learning Management System) plug-ins that integrate with WordPress. So if you have a very high-quality WordPress website this is a system that you definitely want to take a look at.
The course builder from LearnDash is one that gets a lot of positive feedback for good reason. You can put together courses of all kinds here, and the course builder actually meshes very well with email marketing tools to put out steady campaigns to get in those course sales.
Despite the versatility, this isn't going to be perfect for everyone. The trademarked Gradebook technology allows an incredibly in-depth feedback system on courses with quizzes, tests, homework scores, weighted averages, and more. That's a lot of information available and offers an incredible amount of versatility when it comes to setting up courses.
This is a serious in-depth course platform that has the ability to handle really heavy-duty courses and truly large classes. This is often better for advanced marketers and people who can afford teams to take advantage of all the technical features this online course software has to offer.
That said this is almost always worth taking a look because of the versatility and power of the tools that it has to offer. The most basic version starts at $159 for the most basic plan, while the premium version of LearnDash tops out at $329. These are one-time fees and not monthly or yearly, which is definitely a major plus.
Check out our full LearnDash review here, or see how it stacks up against the competition in our LearnPress vs LearnDash comparison article.
CourseCraft
A relatively new play on the online course platform scene, CourseCraft introduces a flexible editor that manages to balance simple intuitive controls with enough features and versatility to still be useful to a wide array of course creators.
On the plus side, CourseCraft can work with either PayPal or Stripe. Having both of those payment processor options is definitely a plus. On the structural side, this platform can be used not only for uploading video lessons but also for creating quizzes, study guides, or even setting up a membership forum. That's a big plus if you're going for the community feel on this one.
The custom branding feature is also particularly strong. There is a major focus here on the ability to build a strong, interactive, and supportive community around any courses that you happen to create. This is very student-focused which is definitely a good thing for the right courses.
On the con side this is a bit more tailored towards conventional online classroom settings you might see from a school or university as opposed to creating more hands-off courses. Depending on your plan to create and sell online courses, this might not be the best fit. There is a basic free plan to start with, but it comes with a restrictive limit of 2GB upload per course, 100 participant ceiling, and a 9% transaction fee per student. There are other plans that lift most of these limits at $29 a month and $59 a month, respectively.
OpenSesame
OpenSesame is an online course creation platform that is specifically geared towards managers or experts creating training for companies. This makes it a very niche platform, but that also makes it ideal if you're in this situation.
With OpenSesame you can upload training videos and materials. What makes them stick out is that the course created on here can then be accessed by any major learning management system (LMS) out there. That means a business that wants your course but wants it on their own LMS can still buy from you.
This makes it a powerful option when selling to mid-sized and large companies. In those cases, there are often private, internal, or standard LMS. The ability to overcome that hurdle and still sell to those clients is a major feather in OpenSesame's hat.
What are the negatives? Aside from being very niche focused, the big one would be the payment setup. OpenSesame takes 40% of any sales that you make through their system. That's a pretty hefty cut. Maybe prohibitively so to many course creators.
Academy of Mine
Academy of Mine has received praise from many course creators who especially love the quality of its page builders that are a very simple drag-and-drop system that manages to ignore the technical issues or frustrations that can pop up on many similar setups. The Admin interface is outstanding. It is easy to understand, loaded with features, and gives you a remarkable amount of control when developing a course.
One caveat with that glowing praise: there is a serious learning curve. Perhaps more than any other big name course platform, the learning curve on the backend of Academy of Mine is actually a bit steep. This will take time to get used to even if you are a tech-savvy individual. That said, it is well worth doing so.
Academy of Mine as a platform is one of the best "all in one" options if you are a relatively small business or organization. Courses can be made for selling to public or training internally. This is also specifically built with WordPress in mind, so integrating with WordPress is excellent and allows this to be added to an existing WP website or built from scratch with a WP theme and site.
The pricing is very high compared to the competition, though. All those superior tools come with a price tag. The lowest price tier starts out at $199 a month. If you want to sell subscriptions or set up a system where you can share revenue with other "teachers" or course creators on your site then you have to bump it up to the premium $299 a month plan.
That might be out of the budget for quite a few people. But for those that can afford it, you'll be hard pressed to find a more tool-packed WP-friendly course platform than Academy of Mine.
LinkedIn Learning (aka Lynda)
This is a marketplace setup that is geared towards business professionals. Originally called Lynda, this is now re-branded as LinkedIn Learning. This is generally a better option on the buying side as a student than the selling side.
Why? Because getting accepted to do one of these courses can be quite difficult. While this has an open marketplace feel, it's a curated marketplace. That means unlike Skillshare or Udemy (or other Skillshare alternatives), you need to prove your expertise prior to being accepted to building a course. Which then must also be approved before being posted.
While this can be a good place for proven professionals to consider putting up a course, it's not the most practical platform for most online course creators. This certainly isn't the best option for building passive income via online courses.
For students who want to pick up additional skills, it is one of the better marketplaces for online learning out there. As a course creator, this isn't the best course marketplace because of the gatekeepers.
Creating Your Online Course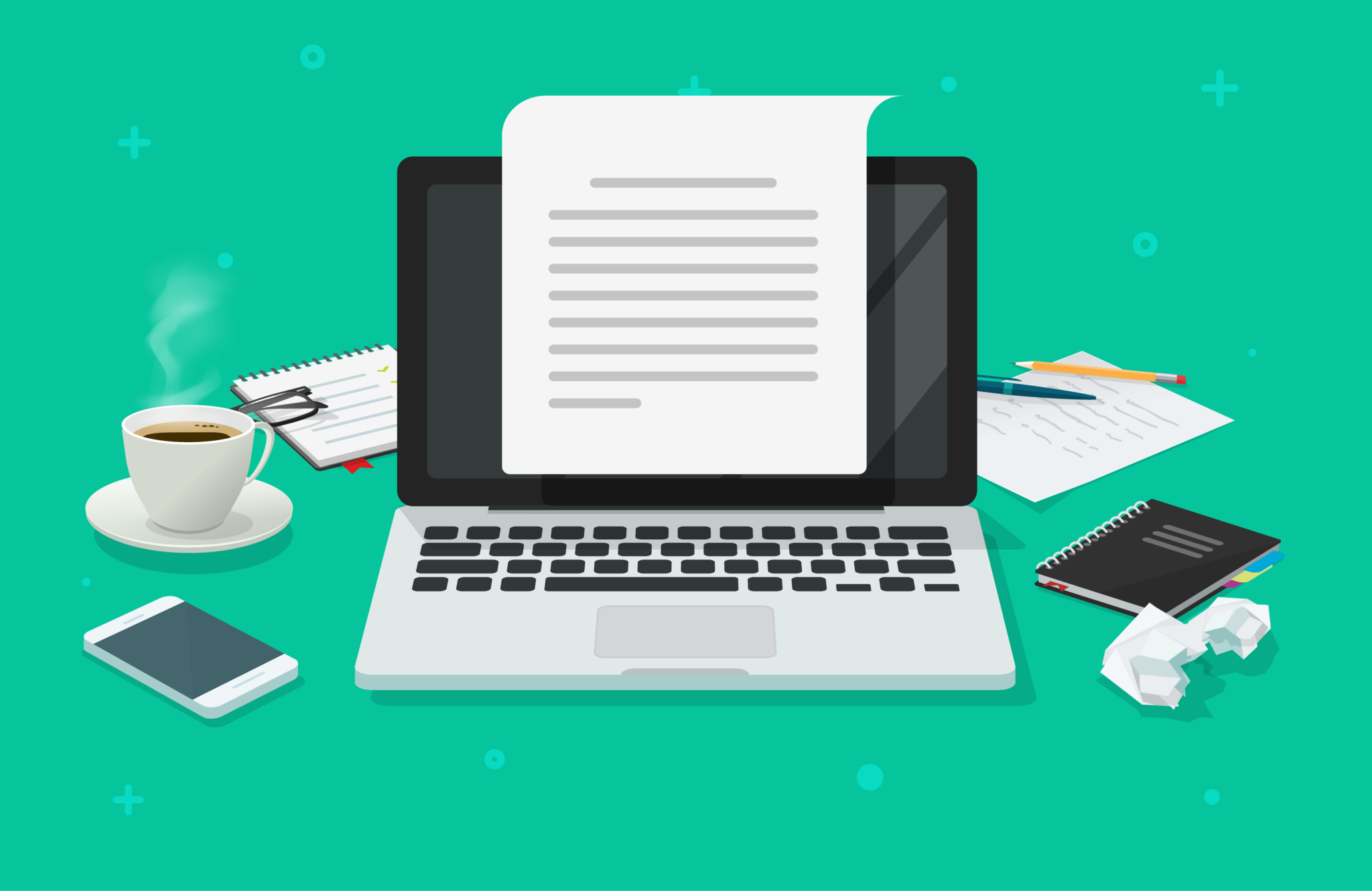 Knowing about all these course platforms is great. However, you need to make sure you build a top-notch online course if you want to see serious success selling online. Sales tactics and conversion tips are great, but at the end of the day, quality matters!
There's no better customer than a recurring one who believes in you.
The way to create that loyal customer support is by focusing on creating courses that have great content, strong expertise, and over-deliver on quality. Choosing one of the best online course platforms that fits your specific course creation needs is an important first step. If you are going to build up the level of passive income you want, you need to create online courses that deliver again and again.
Focusing on some of the following points will help make sure your course creation process sets you up for success instead of failure.
What to Include
With courses today, there's no excuse not to have video content as the main feature. This could be a person on video, it could be animated presentations, it could be a video of PowerPoint slides, but there should be a visual aspect.
That visual aspect will generally be the centerpiece of the course. Supporting documents are often a really good idea. PDF tends to be the most popular choice here. These can be transcriptions of the video, but consider adding extra value by making them supplemental support documents (and you can use tools like Otter.ai alternatives to help).
How to Teach Effectively
The more senses you can engage, the more likely the information is to stick. This is one of the earliest bits of wisdom any teacher learns, and it applies here. This is part of the reason video has become so popular. It introduces video & audio at the same time. Visual learning and auditory learning. Having supplemental documents that can be printed off make it easier for individuals to review later.
If you're a charismatic person, keep that energy up while making the videos. If you're not, you still want to work on your energy. An engaged voice that changes tone, slows down, speeds up, gets excited, that is going to keep more people engaged. It not only makes it easier to learn but it will result in higher ratings. Higher ratings generally mean more sales. That leads to more high ratings. That's a good cycle to get into.
Think about the small things that can make a big difference. Engage with the audience. Study the most popular YouTubers. In most niches, they engage as if the audience is right there in the room with them, and that makes a big difference.
If you want to go the extra mile, many colleges or universities will allow you to audit a class. Look for education classes or graduate-level English classes focused on teaching students to be better TAs. These classes are designed to teach you to teach better, more effectively, and to do it relatively quickly. Auditing means you often can sit in for all the lessons, participate, but you are there for free since you won't take tests/quizzes or get course credit.
That might be a bit much, but it is an option.
Remember that online teaching is going to be a little bit different than the real thing. If you create great video content, use one of the best online course platforms, and mind the details with course creation, you will be setting yourself up for success.
Formatting & Technical Details
The way you format your course is going to be as much about organization as anything. Most online courses are going to be in module form. General chapter, individual lessons, and each section is going to have its own video and supporting documents as needed.
On the technical details side, most of this gets handled with a good online course platform. Many of these offer sales pages or funnels. If you go with ClickFunnels, you can drag and drop design those without any issue onto an already existing website.
During the recording phase for the course, there are multiple tools that might be useful depending on how you are going to design things. Focusing mostly on your laptop screen? Camtasia or OBS could be good inexpensive options. You will want to make sure you have a good quality microphone for regarding.
If you're going to be talking into a camera, then you want an excellent digital camera that is going to take sharp pictures. Presentation does matter. This isn't just professionalism, but that initial impression can affect the overall rating of your course. Especially if the buyer is torn on what to score it. Making sure the video and audio is top notch makes it more likely you get that slightly higher rating. You never know when that will make a difference.
In many cases, things like extra lights or a studio setting won't be necessary. However, there will be certain times this might not be the case. When in doubt, focus on camera, microphone, and good software. Those will take most course creators the distance of where they want to go. If nothing else, once you have those covered, it will become easy to see what, if anything, else you actually need.
Selling Your Online Course
This seems to be a difficult area that many people struggle with. What should you charge? How do you sell at higher price points? If you've done this before, it's not as much of a problem. For beginners, this can be a bit of a learning curve. Especially if you don't have any background in email marketing.
That doesn't mean this isn't possible. These online course platforms include marketing features, credit card payment options, and tools to help you create and sell your course. While there can be a learning curve, you have the ability to create content that students will pay for.
There are several factors that are going to go into how to best price your online course.
Think of Your Audience
Your audience is going to be a big part of this. Have you been talking to tech-savvy individuals with programming and cyber security jobs? In that situation, you can charge a lot for the right course because your audience likely has a very high average income.
On the other hand, if your blog was based around handcrafts for less than $20 a week, you're facing a much more limited budget. You'll need to price accordingly.
Certain groups of people have more money to spend. Certain groups are going to struggle to spend anything extra out of a weekly budget. This is going to be reflected in the pricing of your product.
If you have a very broad audience, you need to decide where you're aiming. Are you trying to include everyone? Only a certain sub-section? In many cases, here you may decide to still price high because your expertise or value is there in the course. Some people also do a bit of split the difference. In this case, the price is much lower than it could be but still not inexpensive.
If you've never sold an online course, this will be something you simply need to experiment with. You will get better at pricing towards your audience with time.
What's Your Expertise?
What you're selling may also affect pricing. There are certain topics where really high pricing is normal. If there is standard industry pricing, then you definitely want to be aware of that. If a $1,000 price tag isn't unusual in a niche that your course covers you don't want to only charge a couple hundred.
You also don't want to make the opposite mistake. If there are dozens of good courses priced around $100 each, you don't want your course priced at several thousand. At least not most of the time.
Looking at your expertise and what common prices are in the field makes a huge difference. Use this along with your audience and the depth of your course to help get an idea of a range of prices for the best online course platform that should work well for you.
Platform Adjustments
Sometimes you may have to make some minor adjustments to your courses based on the platform that you go with. Most of the time, the best way to go is with choosing a platform that works for what you want to do with the course instead of adjusting the other way around.
However, depending on your situation, that might not always be possible. You also may want to look at what tools and benefits the online course platform you choose offers. It's not out of the question that the tools available might offer a better option than you originally planned.
That kind of adjustment for how you present your online course could be a nice little boost to how well your course goes over with students. Great content is a major part of a truly good online course, but if you want to build up to a million students or more, you'll need more than the basics to get there.
In Conclusion
As you can see, there are plenty of online course platforms to choose from. When it comes to finding a good online platform to sell your course, don't rush the decision. Remember to look at the course builder, credit card processing options, and marketing features. These are big tools that should directly affect your decision on what platform to go with. Depending on your class, the amount of traffic you can drive, and the niche you're in, there's going to be a platform (or platforms) that works for you.
Depending on where you're at in your internet marketing career, there's a good chance you start out using one or two of these platforms and eventually move on to another one. That's part of the learning process. The key is to do your research, make the best online course possible, match it up with a great platform, and go from there!
Want to learn step-by-step how I built my Niche Site Empire up to a full-time income?
Yes! I Love to Learn
Learn How I Built My Niche Site Empire to a Full-time Income
How to Pick the Right Keywords at the START, and avoid the losers
How to Scale and Outsource 90% of the Work, Allowing Your Empire to GROW Without You
How to Build a Site That Gets REAL TRAFFIC FROM GOOGLE (every. single. day.)
Subscribe to the Niche Pursuits Newsletter delivered with value 3X per week