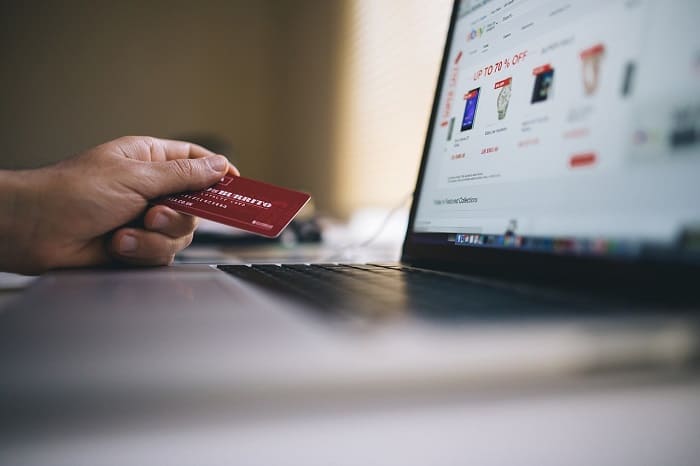 This isn't the "Field of Dreams".  There are no guarantees that "if you build it, they will come". 
We can't all be Kevin Costner. 
The task seems daunting.  The hours long.  You have a product, a vision.  You want what lives inside your head to take form, become reality.  But, what if all the effort is in vein?  The only guarantee you have is that if you do not build it, they will not come. 
Time to strap up your boot laces and get to building.  Today we discuss, with plenty of my own experience on the block, how to start an online store. 
The Best Platform To Start Your Online Store – A Shortcut
Starting an online store can be pretty complex and a technical mess. It can be easy to feel disqualified if you aren't good with tech. 
But that shouldn't stop you, because Shopify has a super easy platform to build your online store. You can set your store up in a few minutes, put up your products, and create the whole selling process in almost no time at all.
It's much easier to use than WooCommerce or other alternatives.
Click here to get a 14 day free trial with Shopify
Set up your online store with Shopify
How To Start An Online Store
Here are some steps you'll need to take and identify when your online store. It all starts in the language of need.
Solving a Problem
Every entrepreneur needs to be familiar with two questions:
What is the problem?
What is the solution?
The problem can be anything that someone would pay you to solve. There are tons of these in the world today. Ask yourself the last time you had to go through something inconvenient. Maybe it was something painful even.
This could be standing in a line, a business not having a good website, not being able to find what you're looking for, not having a tool that solves the right problem.
Many people start businesses based off their passions. The problem is that no one pays you to do what you love. People pay you to solve the kinds of needs mentioned above. And no worries if you can't think of a need to solve. You can listen to "the language of need". It sounds like this:
I wish that…
I hate it when…
What if something could do this better?
It's such a pain that…
I can never find the right tool for…
This website sucks!
How can I fix that?
Where can I go to buy..?
When you hear any of those above, you're listening to the language of need. Someone needs something. Your online store can provide it.
The first step in getting your store going is to find the need that you are going to solve.
And then your store should make it clear that you're solving the need. If your store doesn't boldly articulate the problem your product solves, why would anyone buy it?
I have my own music store online and this was a difficult question for me to ponder. Who was I serving? What did they need? In short, I couldn't easily define the problem our product was solving. 
I panicked, thinking our product didn't solve a problem and we were wasting our time trying to make it successful.
The truth is, it will not always be as transparent as "you're cold and I sell coats".  For our particular product I had to be creative.  I tried to present our solution with specific imagery by creating images. I wanted the customer to think "I've never thought about this product as something to appreciate.", or "Wow, that's beautiful. I want to portray myself as this image is portrayed".  
I had to be honest with what our product was and who was buying it.  Our product is an embellishment (of sorts) upon a standard instrument accessory.  Our product is not something that a musician needs.  But, if they want to look like the images presented, they have to buy our product, because it doesn't exist in this form anywhere else on the market. 
In essence, we are the Kobe Beef Burger of the hamburger world.  Presumably, everyone who eats meat will buy a hamburger.  But, only true hamburger connoisseurs will dent their wallets to invest in a Kobe Beef Burger.  That's us.  A Kobe Beef instrument accessory.  I had to own it and I accomplished this through high quality imagery.  
How To Start Your Own Online Store In 3 Steps
I wanted to focus more on the why (to start an online store) for the first part of the article.  Now, we will address the how (to start an online store). 
In reality, this is the easiest part of the process.  But, I don't really want this to be a step-by-step guide on how to start an online store.  That question is answered in just about every conceivable way on the internet.  We will try something a little different and somewhat challenging. 
Let's discuss these 3 more ambiguous aspects of an online store.
How to Create a Brand Around Your Product
How to Properly Represent Your Product
How to Expand Beyond Standard Selling Parameters
Please understand, this isn't the "end all, be all" of things to consider for starting an online store.  Simply put, these are the lesser known (or considered) pieces to the online store equation. 
How to Create a Brand Around Your Product
One of the first hurdles I knew I had to tackle when starting with the music store was how to turn the product from a singular thing that is purchased, into a brand that a customer proudly associates with.  I loved the product, but in truth, it was only a product to be purchased (and an expensive one at that). 
It was obvious to me that the only way I could increase sales and generate more income was to create a brand that customers could relate to, communicate with, and proudly represent. 
A quality product is essential, but a powerful brand far exceeds the potential a quality, or even unique, product offers.
It needs to be said, I am not a branding expert.  I have a B.A. in Business Management which has assisted me to almost no discernible degree in any personal or professional venture.  Yet, I am a consumer and a musician, so why not try to reverse engineer the branding process based on the brands I personally associate with? 
To begin, I asked myself where most of my audience was spending their time. How could I reach them, expose my brand, and market to them the best?
The answer was pretty obvious: social media. My guess is that a social impact can help you too. It's a lot less expensive than PPC and takes a lot less time than SEO (check out Brady's article on how SEO works)
Social media is a branding machine.  Going back to it's inception, the whole point of sites like Facebook, Instagram and MySpace was for the user to create a brand of themselves.  A brand they could control. A brand where they could represent (or not represent) items, ideas, constructs, etc.
Now of course, as we all know, these platforms are essential business tools and heavily utilized by successful businesses as core branding mechanisms. 
The first thing I did was to conduct a thorough review of our social media presence and make an assessment of the brand based solely on what was presented.  Upon completion of my review I was less than satisfied with what was represented, and certainly not moved to be associated with the brand as a musician myself.
One of the first things I do when I see a product I like, is casually stroll through their Facebook, Instagram, and Website (if they even have all 3).  I truly attempt to ascertain whether or not this brand represents me.  I don't know why I do this.  I just do.  It's annoyingly inherent and I don't believe I am the only one. 
I knew if the music store was to be successful, it had to pass the "sniff test" of potential customers like myself.  I had to take action immediately. 
Here's what I did. 
Facebook
I went as far back as possible through the timeline and photo albums and deleted every image and post I felt represented our product poorly.  I then replaced the images with new images and began posting regularly so as to remain relevant to the current audience. 
Essentially, if I felt a post or image was poor quality or wasn't relevant to current demographics/culture, I axed it.  This took quite a while as the Facebook page was created years ago. 
Another important aspect of this was to create new Facebook Ad Campaigns.  However, I made sure not to dip my toes into this world until all mediums (Facebook, Instagram, and the Website) were completely overhauled. 
Frankly, we can talk about Facebook Ads all day.  This is a world of it's own and one I am only beginning to understand.  And once I gain a fair level of competence, they are sure to change the algorithms and I am back to feeling dumb.  Let's let this be for now.
Instagram
This is my baby.  As an amateur photographer and musician, I love Instagram.  So, I made sure to pay extra attention to how we were represented on this platform. 
Essentially, I did the same thing I did on Facebook;  A complete overhaul, deleting old images and creating a schedule to post new images twice a day (11am and 9pm EST for best exposure).  We don't do anything with Pinterest yet, but that could end up being a focus in the future.
Also, I focused on getting followers and following brands that I wanted customers to associate our brand with.  I wanted people to think of us in the same sentence as other brands that were also representing themselves well.
Of course, one of the best features of each of these sites is that they are linked.  Anything I post on Instagram can also be posted to Facebook.  And, of course, there is always a link to the online store. 
One thing is sure, if you think an online store is in someway unrelated to social media sites, you are sadly mistaken.  If utilized effectively, social media will likely be the vehicle that carries your customers to the front step of your online store.  
Pinterest
Pinterest is a bit of an untapped resource nowadays, but it's growing. This is a great option for an online store since you can grow fast and reach a ton of people.
You can join group boards to expand your reach by massive proportions. You can send visitors to blog posts, certain pages, or any of your products.
I like Pinterest because it's so dedicated to images. Product images are a great fit here and can help you build your branding as well as get some free traffic.
You can check out Brady's guide to Pinterest affiliate marketing (but it has tons of content for non-affiliate marketers as well).
How to Properly Represent Your Product
This consideration is robustly associated by the theme you choose to represent your product and your brand. 
Before we get into it, allow me to preface the remainder of this section by saying, there is a difference from your main site and store technically.  But, for the sake of overcomplicating the remainder of our conversation, let's just assume both the main site and actual selling platform is the online store. 
For our music store, we use Shopify as our online selling platform.  I love Shopify because they are a robust company with endless amounts of resources and apps (such as Zipify). Learn more about how to make money on Shopify in this in-depth post.
As you may have surmised, the theme we chose for the music store is image heavy.  We wanted our homepage to be full of large images of our product (as it is a unique and highly aesthetics focused product). 
However, one tendency of mine is to get too creative to the point where the site loses focus and clear direction.  So, while my natural instinct was to be abstract, I ultimately opted for a more linear theme.  A theme that, as you navigate and scroll, makes sense and you don't get lost in undefined calls to action. 
Want To Build Smart & Relevant Internal Links...Quickly?
Link Whisper is a revolutionary tool that makes internal linking much faster, easier, and more effective.  It makes it simple to boost your site's authority in the eyes of Google. You can use Link Whisper to:
Bring out your orphaned content that isn't ranking

Create smart, relevant, and fast internal links

Simple yet effective internal links reporting: what has lots of links and what pages need more links? 
Click here to revolutionize your site's way of doing internal links
Site Presentation: The Music Store
One thing I advocate for is a clear header bar at the top of the page so the potential customer doesn't have to scroll to find their desired location. 
We have 3 large format scrolling images directly beneath that, but each with a button that takes you to the store. 
Further down, is a section that has videos I created highlighting featured products or an introduction to the brand. 
The next element is a section that is linked to our Instagram page displaying our latest posts.
The last section is essentially a summary of our header bar so customers can navigate from the bottom of the page without scrolling back to the top. 
There are certainly more details and elements to this homepage, but this is buy-in-large how everything is strategically formatted. Click the following link to view the theme we chose for our store (some "after market" modifications were made post purchase).
https://themes.shopify.com/themes/pipeline/styles/dark/preview
Site Presentation: Your Store
Consider your product and brand.  Who will be purchasing what you sell and in which cultural/geographic demographic do they reside? 
Now, this can get sticky.  But, let's keep it simple and say that if I was trying to sell a plastic widget, maybe large format imagery isn't the optimal selling tool.  Whereas, if I were selling jewelry, large format imagery might be the ticket.  Similarly, if I was targeting a rural demographic, I would be less likely to use edgy images or font, because it may not resonate with my target audience. 
Also, if your product has a more clearly defined solution to the problem it solves, words are probably the best direction when deciding upon a theme.  This can be accomplished with a step-by-step type process highlighted on your homepage.  Let them know how easy it is to solve their problem with your product. 
Be very transparent about the buying process.  For example…
Here is the problem.
We have the solution.
Shipping is free.
In 2-3 days the solution will arrive at your doorstep.
Here is our contact info. We will always be here if you need us.
Of course, this is laid out on your page in a much more pleasing manner.  But, something this simple does wonders to ease the stress of the purchasing process.  It walks the customer through the experience before they even purchase.  Essentially, they know exactly what to expect and are then more inclined to allow you to guide them to the end.  They trust you and trust is gold in the selling process. 
There are many things to consider when deciding upon a theme and building out your store.  The important thing to remember is to objectively put yourself into your customers shoes and audit your site to ensure you're providing the clearest path to checkout.  Your ultimate goal, of course, is to sell and not just have a cool looking store. 
The Music Store Experiment
One thing we tried to do with The Music Store at one point was to format the homepage as a long form selling page.  Essentially, this is a page that has a lot of dialogue and smaller images scattered throughout. 
The intention was that the user would simply scroll through and absorb all the benefits of owning our product.  Then, once satisfied, click one of the buttons on the page that took the user to the actual store to purchase the product.  I know it sounds crazy, but this works for some brands.  Did it work for ours? 
At one point I took to Reddit for some feedback and laid our site out for whatever may come.  And, boy did it come.  Everyone strongly disliked our site and the format we were using.  We got feedback like, "i'm confused", or "I shouldn't have to seek out the links to the actual store".  It was pretty obvious to me that our experiment, although necessary, just wasn't working for our product.  
Now I recognize that Reddit is full of critics and people who love to tell you how much better they are than you.  Yet, I really did get some great feedback from a few users who were even willing to message further to discuss.  All in all, it was a bit unorthodox and incredibly humbling, but I'm glad I did it.
How to Expand Beyond Standard Selling Parameters
One thing we try to do with The Music Store is schedule conference calls with other successful online stores to try and improve upon our own efforts.  This is a great practice and one that I encourage you to employ. 
Something that stands out from one of our calls is the store owner we were talking to referred to his method as a "symphony".  I know it sounds quite arrogant, but it really wasn't.  His point was that all the elements of selling have to be in place for you to be successful. 
He didn't simply build his store, stock his products, and they started flying off the shelf.  He built email lists, ran constant promotions, created giveaways, worked to get his product featured on related sites, utilized up-selling apps, and so much more.  It's a symphony.  If not every instrument is in tune, the whole orchestra is off and the show will not be well received.
My point is, don't simply build a store and expect results.  Selling online is an incredibly competitive industry.  You also need to be competitive.  You have to do more until it isn't enough and then do more. 
One thing about my military service that will always stick with me is the constant need to adapt to your surroundings.  If you set an ambush and the enemy moves in a different direction, you don't move forward with the operation as originally planned.  You adapt and overcome the current circumstance until you're operation is successful. 
Expand Your Product Line
Shortly after coming on board with The Music Store, I presented the idea of selling a somewhat related instrument accessory.  The proposed accessory was on a much lower cost scale and I thought it would be well received. 
It turns out, this was something Jake and Spencer had considered selling prior to my arrival, but were more focused on getting the original product up to an adequate level of sales.  Ultimately, it was an easy decision to make and we moved forward with the new product.
It turned out to be a great decision!   
Here's a good question.  If the original product had yet to become the seller everyone had hoped for, why introduce another product?  Here's why, in our situation, this made sense. 
The new product allowed us to reach an audience that may never have considered our original higher priced product.  It was inevitable for customers to browse our original product while intending to buy the new lower priced product.  It provided us with another selling tool.  A "foot in the door", so to speak.
We now have the ability to run an up-selling program. Before the new product, if we were to try to up-sell we would be doing so with two of essentially the same products. We would also be trying to up-sell with two expensive products.  Now we have the ability to increase revenue by offering what seems like a small amount (our new product) compared to the larger amount of our original product. We haven't started this program, so I can't speak to the results, but I am highly confident it will become a big sales generator. 
The up-sell is a psychological tactic of sorts.  When someone is purchasing a product for $100, it seems inconsequential to add another $10 to the cart.  This may not work for every product line or brand, but if it makes sense for you, it's worth experimenting with.  If you use Shopify for your online store, Zipify has a great app for up-selling.
Landing Pages
This may seem like a no-brainer, but the execution is quite critical.  Creating content rich landing pages where they make sense can be a huge selling tool. 
When Jason Wilson came on board with Niche Pursuits we would talk fairly regularly about The Music Store brand even though he really didn't have any responsibility for it (he's just nice that way).  As you guys may know, he has a lot of knowledge on Facebook Ad Campaigns and I picked his brain as much as I could until I could stand on my own two feet. 
One thing he suggested early on was looking into creating a landing page to send the Facebook Ads to as opposed to simply sending them to our regular homepage.  I was skeptical to be honest.  It just seemed too "sales-y" to send people to a page that was clearly intended to sell. 
But, it worked.  It really did.  Our sales grew significantly and we were seeing higher conversions than we ever had.  To this day, our landing page, is responsible for more sales than any other page on our site. 
Here's how I implemented the landing page. (You can also use Clickfunnels to build landing pages, here's my clickfunnels review).
I used a Zipify (a Shopify store app) template to create a basic page with a short video of me discussing the benefits of our product.  As soon as someone landed on the page, they would watch a video of me and could scroll to a button redirecting them to the actual store. 
I know what you're thinking, "but, I thought the user shouldn't have to scroll to get to the store".  I wouldn't have put money on it myself, but it worked and here's why I believe it did.  The video was very personal.  I introduced myself, provided my email address, and even discussed some of the common hesitations of purchasing our product. 
In essence, I think it allowed the potential customer to connect with the brand and literally put a "face to the name".  A guarantee is one thing, but when you feel connected with the person selling to you, your inhibitions seem to fade away. 
If this works, why not make the homepage like the landing page and just not have a landing page? 
Well, a few reasons.  When I visit a website organically, I don't want the first thing I see to be a video and some obvious selling tactic.  I want to make the decisions concerning what I look at and how I navigate. 
But, if I'm viewing an ad and click a button to "Learn More", I am already expressing an interest in purchasing the product.  I have already made actions that suggest I am open to be sold to.  Having a landing page exclusive from your homepage is what allows you to speak to both sets of circumstances. 
The versatility of utilizing landing pages can also be applied to Contests and Promotions as well.  You can even create landing pages specific to the device the traffic is being directed from (mobile, desktop, etc). You can go as deep or as shallow as you want.  Figure out what works for your product and do some experimenting. 
Starting an online store can be pretty complex and a technical mess. It can be easy to feel disqualified if you aren't good with tech. 
But that shouldn't stop you, because Shopify has a super easy platform to build your online store. You can set your store up in a few minutes, put up your products, and create the whole selling process in almost no time at all.
It's much easier to use than WooCommerce or other alternatives.
Click here to get a 14 day free trial with Shopify
Set up your online store with Shopify
Do I Really Need My Own Store?
The truth is, your product would likely fill a spot quite adequately on the virtual shelf of someone else's store.  So why do you need your own?
Running an online store is a heavy task – it's much different than running a profitable, content based niche website.  So, the first hurdle to cross is defining what benefits running your own store will provide. 
Control
When you have a product you're passionate about, controlling the narrative around that product, is imperative.  Owning your own store allows you to guide the perception of your product and the impact it will have on it's intended audience.  Even if your product exists on someone else's "shelf", your store will always be the reference for how your product is to be marketed or presented to potential customers. 
For instance, owning your own store, allows you the opportunity to creating your own affiliate network instead of making affiliate income from a blog.  Therefore, your store is the selling floor for your product.  You don't have to grapple with another site owner to unearth your product from the 10th page of an online catalog.  YOUR store is the catalog.  YOUR images are displaying your product the way you want it represented.  YOUR words are closing the deal. 
Loyal Customer Base
This is a big one.  It's almost impossible to develop a loyal customer base without a store of your own.  This is where my personal experience might help.
The instrument accessory we sell in the music store I manage is a premium priced product existing in a world where this accessory isn't typically considered premium.   In short, this accessory is typically in the $20 range and our product is 3-4 times that amount (talk about an uphill battle). 
However, our customer base is very loyal, and many of our customers are repeat customers (which defies most logic in our particular product category).  I often find myself fielding emails from musicians who have been buying our product for 20+ years!  That was long before we even owned the brand and these customers are ecstatic they've located our store online and to know we are still around. 
The most priceless benefit of customer loyalty is the steadfast willingness of your customers to become brand ambassadors.  The fact is our customers are often just as, if not more, passionate about our product than we are.  They absolutely love to email me about each experience they encounter where they've promoted our product at a gig or to their friends.  Every time I post something on social media our customers are the first to comment about how much they love our product.  It's free social proof!
Customer loyalty is truly invaluable and simply wouldn't exist without the personal connection owning your own store offers.  Honestly, without the ability to email me directly and share their experiences, and of course without having our own store, there would be nothing for our customer's to be loyal to. 
Summary
We try all sorts of things with The Music Store and if I'm honest, we aren't where we need to be just yet.  As expressed earlier, we have an uphill battle with our particular product.  Yet, we have made great strides this past year and the future is looking bright. 
The fact is, the absence of our own online store would be detrimental to our brand.  The ability to control the narrative surrounding our product has opened doors we previously had no access to. 
This may not have been the step-by-step guide to starting an online store you were hoping for, but I hope it provided a peek into the back room of what running an online store encompasses.  It isn't easy.  What is?  But, we are plodding along the course we set for ourselves and our success is firmly in our hands. 
---