The 57 Best Small Business Ideas You Can Start Building Today
When you buy something through one of the links on our site, we may earn an affiliate commission.
Starting a small business definitely comes with its own sets of challenges, but the upside is impossible to deny.
Starting your own business makes you fully responsible for your own income. However, you also get fully paid for the work you put in. In most cases, owning your own small business has a far higher upside potential than a salaried or hourly position.
Today, we're sharing some of our favorite ideas for business here to help you separate the wheat from the chaff.
Whether you love working in front of a screen, at a remote location of your choice, or working with your hands, there are plenty of good business ideas out there. The following are our picks for the best small business ideas.
Small Business Ideas You Can Start Today!
There are plenty of great options for becoming a small business owner. These are ideas that can get you started as a sole proprietorship with a minimal of startup costs - see our list of startup names for some inspiration.
Meaning you can even start today!
#1: Freelance Writer
Freelance writing is particularly close to my heart because it's how I broke into making money online. While you do need to have some writing skills to make it to the high end of the pay scale, there are surprisingly few barriers to entry.
You don't need an English major. Or even a high school degree. If you can write simple, easy to understand sentences with good grammar then you're in good shape.
The versatility of this job is a major plus. Anywhere you can get a reliable Internet connection, you can make money writing. There is always work available for good writers. Being a freelance writer also has a built-in safety net.
This can easily state as a side hustle before you then work it up to a more serious side business. That means you can keep a steady job while ramping up your future freelance writing empire.
Sharpen your writing skills, practice cold pitching to clients, and stay persistent.
If you do these three things chances are very good at the very least you'll turn your content writing into a good side hustle.
Keep taking it seriously and it's not out of the question to make six figures a year. Especially if you branch from content writing to becoming a freelance copywriter (and don't miss our guide on how to become a copywriter from home).
Here's a course that can help you make a great living as a freelance writer.
Check Out the Earn More Writing Course
#2: Affiliate Marketer
Obviously we're really huge fans of affiliate marketing around here.
Learning to build niche websites or starting a blog that can earn passive income through Amazon, Commission Junction, Clickbank, and other popular affiliate programs ends up not only providing some extra revenue for many people but it is often life-changing.
First, you learn skills like writing, marketing, and SEO that are always going to useful and in high demand.
By building a strong affiliate site, or multiple niche sites, you not only make income right now but also set up monthly payments month after month into the future.
This isn't going to be an overnight success thing (although you can speed up the process by buying successful affiliate sites).
There's a definite learning curve. There's also a lot of work involved writing hundreds of blog posts.
However, over the long-term the sky is the limit with affiliate marketing.
You might consider going through an online training courses to shorten that learning curve from years to weeks. The Authority Site System, Project 24 from Income School, and Making Sense of Affiliate Marketing are the three that you can really trust and get 10x the value you pay for.
If you love the idea of passive income or a digital nomad life, this is one of the best ways to earn both.
#3: Start a Dropshipping Business
Do you have a hobby where you're always looking for good tools or items that just aren't available? Do you have an amazing ability to need that one item that no one makes a "good version" of?
If either one of those is true, you should definitely take a look at the potential of dropshipping.
Generally done in partnership with Amazon FBA, dropshipping allows you to contract a factory to design, manufacture, and sell an item without you having to get involved in the process.
This is done in wholesale numbers so if you have a good item that becomes popular and has a good retail price you have potential to make serious money.
Setting up a store on Shopify is the most popular way (and probably easiest) to get your dropshipping business going.
Dropshipping does require some upfront investment. You will tend to do much better if you know about online advertising, Amazon selling, and online marketing. A good course we recommend to get you up to speed fast is the Instant E-commerce Course.
While there are risks, here's how much money you can make with a dropshipping business.
#4: Ticket Flipping
If you're first thought was, "I hate scalpers!" then hold on just a minute! That's not what we're talking about here!
Online ticket brokers often rely on resellers to get the seats filled and are willing to sell tickets below value enough ahead of time to make it worth a ticket reseller's time to sell them to the public.
Often even discounted from the standard set price.
Ticket flipping is a middle man type of business. It's also one that is legally built into the system. Nothing like the shady scalpers you sometimes see outside on the day of a show or game.
There is a large and supportive community that talks about how to create this type of home business.
If you want to speed up the process and avoid the common pitfalls take a look at this great ticket selling course to move from novice to business extremely quickly.
Get Started Flipping Concert Tickets
#5: Reselling Sneakers
This might seem odd at first, but there is some serious money when it comes to reselling shoes. Believe it or not there is even a "Sneakerhead" culture out there.
Being able to do this effectively means being comfortable with an online business. You need to scour the internet to find the best deals. The plus side means you will be able to work from home.
There is potential for a lot of extra money from this type of specialty arbitrage business when done right.
There is a great post on an entrepreneur who made millions reselling shoes. Go check it out to see just how profitable a business this can be.
If you love truly amazing shoes, this might be the type of business you just fall in love with. There are a lot of ins and outs to how this works so going the mentorship route from someone who has already made it big doing this makes sense.
Check out this shoe reselling course to learn everything you need to know to be the next startup business to make six figures or more doing this.
Check out the Sneaker Flipping Course!
#6: Kindle eBooks
Writing the next piece of fiction that sells a million copies on Kindle is going to be a tall order. But there are some incredible opportunities in the non-fiction publishing world in Kindle.
Well-designed eBooks published in the right niches in Kindle can produce surprising income. The self-publishing book business is one that can still do very well.
If you love research, love writing, and are willing to learn the important steps to see actual sales successes on Amazon.com, then Kindle eBooks can provide a potentially amazing income source for you.
The key is to do your research so you are tackling the right niches to hit that six figure and above mark from publishing non-fiction Kindle eBooks. You don't even need your own website since you'll be using Amazon!
Rocket Publisher is an example of an excellent tool that saves you tons of time when narrowing down the niches and topics to those that have serious potential to help your next business succeed.
#7: Sell Products with Amazon FBA
Fulfillment by Amazon (FBA) opens up some really interesting ways to make serious money through Amazon.com. A business that focuses on using Amazon FBA lets you harness Amazon's warehouse set up so they pack, ship, and deliver your products to buyers from their own warehouses.
The power of Amazon FBA comes from being able to locate objects or items that are in high demand with few good options.
By providing a better option and using dropshipping to create a private label version, you can create a small business with serious earning potential. Here's some ideas of what to sell on Amazon.
This strategy does take some upfront capital and you need to have the right tools like Jungle Scout to really find that low hanging fruit that is easy competition with big potential profit margins.
If you have that early money to invest and are willing to learn the ropes.
Get Started Selling on Amazon with Jungle Scout Here
#8: Retail Arbitrage
Retail arbitrage is a really interesting way of building a business because it really is being a professional reseller. This involves taking a product sold from one location and selling it for a higher price at another and pocketing the profit.
Most often know when you read about retail arbitrage it refers to someone who has bought something (often on sale) from a brick and mortar store and then selling it for a higher price through FBA.
Retail arbitrage with Amazon can be an incredibly profitable business model. There are many popular YouTube channels based around this.
Not to mention plenty of pretty incredible stories of individuals who have used this method to buy items cheaply and then sell them.
The potential for extra money, or even a full-time income, is pretty amazing.
For people who love treasure hunting or finding deals a retail arbitrage business could be a great fit for you.
#9: Learn Coding
We live in a digital age. Arguments over whether the Internet is a fad or not were settled over 20 years ago and then some. Learning coding is one of the best ways to pick up a skill that is not going out of style.
There are many free resources to get started. Once you have a base understanding of things you can go the route of online courses via college or a well-regarded training program online.
With coding jobs or businesses, the key is showing you can do the actual coding needed. Most looking for a freelance or temp coder don't care about degrees: they just want the work done.
You're not looking for a corporate gig that requires a degree. You're starting your solo business as a coder!
If you can do really good clean coding then you can get paid very well.
One thing to think about is what type of coding you want to do or what jobs you're interested in. There are many different coding languages out there and each one is used for different things.
If you know an area you want to work in, figure out what type of coding those clients are going to be looking for and learn that one.
#10: Woodworking
Don't think just because you're not big on Internet work or computers means you're locked out of the small business game. If you love working with your hands, then woodworking might be the perfect route to go hobby to small business to full-time business.
There are many different levels of woodworking. On the high end there are specialty saws and tools that cost tens of thousands of dollars. Best to work your way up to that point. If that's what you want to do, that is.
Learn the basics and start with a few basic boards to build simple things like small book shelves or basic end tables.
You might even get some free wood taking extra pallets off the hands of local companies or warehouses. This is free material you can use to make planters, decorative shelves, or other similar pieces that you can then sell.
You could also see what types of scraps a local sawmill may have. Small to mid-size cuts from the logs give a little bit of board surrounded by bark – a little treatment and painting and you have very nice signs to sell to local businesses.
Look at local flea markets, arts & crafts shows, and other potential places to set up a booth and get your woodworking pieces out there. Also: don't underestimate the money making power of Craigslist.
If it takes one hour and the use of free wood to create a bookshelf someone's willing to pay $60 for, that's a pretty good hourly rate.
#11: Handcraft Arts Based Business
There's always been a high demand for good arts and crafts pieces. Whether buying for a home, an apartment, or something special for a work space, the demand is definitely there.
This creates plenty of opportunity for the creative entrepreneur to take a hobby up into side hustle territory and even a local side business (check out our list of great creative hobbies for more inspiration).
What's your favorite craft working with your hands? Is it throwing pottery? (Check out our 2051 pottery business name ideas!) Basket weaving? Creating jewelry? Quilting?
This just scratches the surface of handicrafts, and there is a high demand for all of them.
There are traditional places to sell these works like (online) flea markets, farmer's market booths, or arts and crafts fairs. There are also many places like local antique shops that might display them. Think creatively about local options.
You will also want to sell online at places like eBay and Etsy.
In fact, you'll want to set up and make money with an ecommerce store in addition to making money on Etsy for your handcrafts. You might be surprised how profitable this type of business can be when you combine selling online and on the ground.
This can also be a great small business idea for rural areas.
#12: Local Sewing Specialist
Sometimes you find the money in going back to basics! Sewing used to be a common skill but that's not the case anymore.
You might be surprised the number of people who buy new shorts, shirts, or blue jeans because of a popped button or small easy-to-repair tear.
These are very fast, very simple things to fix. Minimal use of effort, minimal use of materials, and yet $5-10 is a steal compared to buying a brand new pair of jeans or dress shirt.
Many people keep these types of damaged clothes around for a long time before just finally getting rid of them. You could be getting paid for making those easy repairs!
Start simple with mending tears or fixing buttons and improve your skills up to alterations and more advanced sewing techniques.
Once you can do that level of skill, you can earn some serious money on more advanced sewing work.
#13: Personal Trainer
Do you love to exercise? Do you know all about athletics, working out, yoga, or other related topics?
Chances are you can find plenty of people willing to pay well for your services.
In many states you will need to look at requirements for training and certification. Rules vary from state to state on what is required. Some have very few restrictions, some require more.
However, almost anyone with experience and a willingness to work can get started.
If you're opening your own gym or studio chances are you can do personal training work, just make sure you're not giving yourself a regulated title. However, if you love working out and helping others live a healthier life this could be the perfect side business for you.
Whether opening your own gym, working independently with a local place, or going solo, personal trainers are in high demand almost anywhere you go.
#14: Graphic Designer
Truly good graphic design is hard to find, but it's in high demand. While many people have tried services like 99designs or Fivver for a good logo…they're often disappointed with the results.
Designing basic graphics might not be too complicated, but a good graphic designer is hard to find.
If you have any skills, education, or just a knack for good design you have skills people are willing to pay really good money for. Logos are an obvious need but there are many other projects that need good graphic design.
Presentations, white papers, presentation binders, website design, and social media banners are just a few of the other high demand jobs requiring good graphic design.
Make no mistake about it, this is a very competitive area, but the high paying work is here for graphic designers or artists who can deliver.
#15: Resume Writer or Grant Writer
While freelance writing is an outstanding way to start a small side business, it isn't the only type of content writing you can build a business around. Certain types of specialty writing are also in very high demand.
In particular, resume writing and grant writing are both high-demand specialty areas.
Resume writing is intimidating. Getting the attention of head hunters and employers is difficult. If you're good at writing eye-catching resumes you can get a lot of business and charge a pretty penny for each one.
Grant writing is another high revenue source of writing. Whether an individual looking for startup money for a business or charity, a town looking for revitalization funds, or an established charity looking for more funding grants are important and competitive.
If you are good at writing grants, you could make some serious money.
Not only do grant writers often get paid an extremely good hourly rate but it's not unusual for grant writers to also get a small percentage of whatever grants they manage to secure.
Here's a course that teaches you how to get started grant writing.
That can lead to a really profitable small business.
#16: Translator & Translation Services
Do you know a second language, or multiple languages? Or maybe English is your second language? In this case you should look at translation services.
While you must have a very strong mastery of at least two languages to be an in-person translator, there is a very high demand for text translation.
Whether scouring websites like Upwork.com, talking to authority site owners who want to target more countries with their content, or companies wanting to expand internationally, there is a high need for reliable translation work.
This doesn't just go for common languages like French or Spanish. I've seen many postings for jobs looking for translation into Hindi, Mandarin, Portuguese, Romanian, Japanese, or even Tagalog.
In other words, if you know another language, chances are you can find work translating.
If you are a polyglot, this could be a great business idea that will be in high demand whether you know a general language or even a very specific niche one.
#17: Voice Work
We're not talking about cartoon voiceover work here, which requires a lot of really serious talent, training, and determination while competing for acting jobs. There are many other types of jobs that require vocal narration.
There's a huge demand for recording audio for audio books, doing voiceovers for animated YouTube videos for small channels, or corporate videos.
You also have plenty of specialists who may create video courses on places like Udemy but don't have a good speaking voice. Or maybe know the material inside and out but don't know English particularly well.
In those cases having someone with a good natural "radio voice" can be a huge benefit for everyone involved.
The more you look around, the more you realize there are actually a lot of opportunities for voice work.
You don't need to necessarily be a Hollywood professional to make a solid business out it, either.
If Hollywood dreams of voiceover acting are your thing, a voice work business is a great way to get those clips and keep from starving on the way while you take a shot at your dreams.
#18: Cleaning Service
Talk about a low barrier to entry in a high-demand profession!
Having a cleaning business is as easy as having the materials, the willingness to do the work, and the ability to reach out to potential clients.
You might be surprised how much some people are willing to pay to not have to do dishes or scrub the bathroom.
Offering home cleaning services is one of those rare reliable options when you want to start a side business from a shoestring budget. Once you get started and get some clients, you can ramp it up to a full-time small business from there.
#19: Property Manager
Property managers are in very high demand, especially as more relatively new real estate investors are buying rental homes or even small apartments.
While most people expect large rental agencies to have property managers, there are many individual apartment complexes or smaller rental property owners who would rather not deal with managing renters or dealing with day-to-day property issues.
This job can involve:
Fielding phone calls for repairs or complaints
Checking out the properties to make sure they all being well-kept
Setting up regular pest control treatments
As well as helping to maintain empty properties while in-between renters.
Property managers are in high demand and while you'll need experience and proof you can handle a large apartment property with hundreds of units, the entry level for beginners is pretty low.
Are you social, good at organizing what needs to be done, or even a bit of a handyman?
These are all good skills (though not even necessary) to get in the door as a property manager for a local rental property owner. The longer you prove you're good at this work, the more clients you will be quick to pick up.
#20: B&B or Airbnb
Property owners should look at the potential that a Bed & Breakfast or Airbnb has to offer (you can use one of these Airbnb business names to help). While this does require owning a property, there are some truly incredible upsides. Using a spare property as a B&B instead of a conventional rental property can bring in some serious money over the course of the year.
This is true of tourist-heavy areas, but that isn't a requirement.
This is especially true of many Airbnb listings. While you can rent out individual guest rooms, if you have a house to rent out you might be surprised at the demand.
For example, Airbnb has exploded in small Midwestern towns. Whether it's because of young people only being able to afford a "Stay-cation" an hour's drive from the nearest city, relatives coming in for holidays and graduation, or digital nomads looking for a comfortable stop somewhere different.
There are many small town properties rented a surprising 100 nights a year.
If you live in a small town where a nice small house sells for as low as $40k or $50k, that's some incredible potential for making rental income as a side business.
Whether urban or rural, giving some tender loving care to a nice property and delivering on good hospitality can create an outstanding income stream for you and even make that nice summer house a business expense!
#21: Tutoring
You need degrees and teaching certifications to teach formally at schools or even colleges/universities (and even the most useless degrees can help here). However, if you thoroughly know a subject, chances are there's someone willing to pay you for a bit of help.
This can be something like teaching English online to schoolchildren that websites like Teachaway.com, Letstefl.com, and VIPkid.com all specialize in. This can be a very fun part-time or full-time job.
Any college town is going to have a high demand for tutors in pretty much every category. There are plenty of online sites and forums where you can pitch your services, as well.
Even before the college level, there are plenty of smart kids in high school whose parents want to help them expand their talents. Or nail that one subject they struggle with.
Whether tutoring in-person or online there are plenty of options available to make money as a tutor. If you love one or more subjects and know your stuff, this is a smart option for starting a new business.
#22: Event Planner
Some people just have a knack for planning. Whether it's parties, informal get-togethers, or special occasions, this is actually a skill that can make for an excellent business. If this sounds like you this might be the best path to owning your own business.
The only question is are you going to specialize in a specific type of event, or are you going to be a general planner?
There's plenty of demand for both out there, and the entry barrier is simply proving you can do it!
#23: Open Your Own Gym or Studio
If fitness is your life this might be a fantastic route for you to become a business owner! You can start as a personal trainer and move into this arena or maybe you're filling an obvious community need, but this can be a great opportunity to start a business that you love.
These can be very competitive in larger towns and cities, but there are a lot of mediocre gyms and studios and not many good ones. Quality does matter!
You may find a niche for yourself or go general depending on what your budget and specialties are.
Don't disqualify this idea if you live in small town. If you live in a small town of two thousand or three thousand people and there is no gym or studio that can be even better!
That makes you the only game in town for school athletes who want to train outside of school, young adults who want to stay healthy (and don't miss our list of business ideas for young adults), or older adults looking to make good on those New Year's resolutions!
Truth is, this is a great business idea for rural areas!
Take a look locally to see what's available. You may find that there's more demand for a gym or studio than you originally thought.
Check out our list of CrossFit gym name ideas for naming suggestions for your new venture.
#24: Lawn Care & Landscaping Services
Landscaping can be a surprisingly profitable business (and we have a full guide on how to start a landscaping business to help you get started). Good lawn care specialists are hard to find. There are plenty of people who started at $20 a lawn on the weekends before moving on to picking up more skills and creating an actual fully licensed landscaping operation.
Very few people see mowing the lawn and trimming weeds as being an enjoyable chore.
While many people love small flower beds, the maintenance around them can be a bit much. Especially for elderly or incredibly busy individuals.
One important thing to note is that this is a great side hustle early on, but as you grow into an actual business you need to look at what the state requirements are for licensing.
Many states to have requirements for license and insurance, but that is a small price to pay for a business that many people have grown to six or seven figures.
#25: Local Guide
Love your local area? Always looking to share your favorite spots with others? Take a look at being a local tour guide. This can take many forms.
Whether giving informal historic tours on local spots many people have long-since forgotten about, jumping on the popularity of "haunted tours," or acting as a local hunting or fishing guide, chances are your area has something worth sharing.
Why not take your love and knowledge of the local area and spin that into a profitable business?
That's a win-win: sharing the places you love while getting paid for it.
#26: Bicycle Repair Shop
Cycling is as popular as ever, yet there are far fewer bicycle repair shops. Have a look at our list of 951 bicycle company names for inspiration. Depending where you live, just getting a new bicycle chain can sometimes mean having to jump online to get it mailed to you.
If you are passionate about cycling, why not offer a repair shop as a side business? Help restore old bicycles to make them look like new, change broken bicycle chains, sell replacement tires, and more.
Even basic maintenance like touching up the brakes or testing gears is a mystery to many casual cyclists.
Offering bike maintenance and repair can be an excellent way to make money in an area that often has solid demand. Not to mention relatively low competition.
#27: Dog Walking and/or Doggy Day Care
When it comes to the eternal argument over whether you are a cat person or dog person, did you answer dog? In that case maybe a doggy day care or dog walking business (don't miss our guide on how to start a dog walking business) could be perfect.
No doubt you will need to be high-energy to do this well, but for dog people this might not even feel like work!
Many dog walkers charge a flat fee per walk and will walk multiple dogs to the park at once, making sure they all get their outdoor time and play nice with the others.
Obviously if you're running more of a doggy day care you will be responsible for food and watching them over time, possibly washing and grooming depending on the services you offer and clients are willing to pay for.
However, for dog lovers there are plenty of profitable businesses that can combine your love for canines with a business that lets you spend as much time as you want with them!
#28: Notary Public
This isn't a service that is needed weekly, but when it's needed there are no other alternatives. Many walk-in bank branches and law offices attempt to have one on-hand, but this isn't always the case.
When documents need to be notarized a notary public who is state certified needs to be on hand to do so.
This requires a small amount of training and certification. Once that is done, you have the ability to do this work which often takes 30 to 90 seconds a document. While some states limit how much can be charged per notarization (generally between $10-20), this shouldn't scare you off.
This is quick work and many times an individual will show up with many documents to have notarized all at once, meaning a few minutes of helpful work becomes very profitable.
Even at a mere $20 a piece if you notarize 10 documents in two minutes, that's a pretty dang good ROI.
In many areas outside of major cities you really have to search to find a certified notary public meaning you may find yourself as the main option in many areas for when people Google for a notary.
This can be a great part-time service business.
#29: Small Engine Repair Shop
Small engine repair is a dying art and it really is a shame. Why buy a new $300-500 lawn mower if you can get it repaired for $50 to be like new? In too many places the reason is there are no small engine repair specialists around anymore.
Go karts, snow blowers, weed whackers, box fans, and chainsaws are examples of just a few other types of small engines that sometimes require maintenance or repair.
This isn't going to be for everyone, but if you've always been a natural handyman who understands mechanical engines inside and out then this is something to seriously consider (and we have a full list of great names for handyman businesses to help inspire you). This takes a natural aptitude with mechanical engineering.
That doesn't mean you need a degree: you get paid from proving you get the job done and know how to make a broken engine work again.
This job may take some learning especially as people bring in more items you're not initially familiar with. But it also is a natural lead-in to a second business for the budding entrepreneur of used/second hand machines.
There is serious potential money here, not to mention a lot of happy customers because every time they pay you, you saved them so much more!
#30: Upholstering
There's a lot of beautiful old furniture out there that needs just a little bit of tender loving care to get restored to look like something new again. There are also those of us whose favorite couch or chair might not be antique, but it's an old favorite.
Good upholstering services can patch up worn out sections of furniture or other pieces.
This is a special type of sewing skill and not one that is overly common. However, the demand is still there.
If you love restoring favorite pieces of furniture or helping to bring old worn out antiques to life, then this might be a fantastic small business venture that you can scale up at your own pace.
This does require some learning and practice. There's really no barrier to entry as it's a learned skill.
As long as you can prove you have the skills to do the work, you can advertise as an upholstering specialist.
#31: Independent Used Bookstore
Many people are surprised to learn that many bookstores are actually doing great nowadays. Big chain bookstores like B. Dalton's Books or Border's Books might be long gone, but many local independent bookstores report increased customers and sales in the United States.
While Amazon.com has replaced the need for many chain bookstores, the experience of a local store keeps many readers coming back.
While there will certainly be challenges when it comes to running a bookstore (get great bookstore name ideas here), going the independent route can lead to some amazing opportunities.
Making a local used bookstore a place to gather, to have readings, maybe attach it to a small coffee shop, this can create a really fun and beloved environment with a strong loyal base of customers.
If you love reading and encouraging the arts, this could be a fantastic business opportunity. The key is to really be a part of the community.
For the stores managing that there are plenty of customers willing to check out your store! According to the American Booksellers Association the number of independent stores and book sales are both way up!
#32: Appliance Repair
A washer or dryer stops working, so you have to buy a new one, right? Well no, not necessarily. While there are certain appliances that have specialty repair people, some people don't bother.
Appliance repair gives a few different opportunities to start your own business, especially if you understand how appliances work.
One is to just get called in to do repairs when something breaks down. The other is to find tossed out appliances that you can then repair to make them function once again.
These can then be sold to people who are on a tight budget and need new appliances but can't afford to buy them new.
The guy in this YouTube video isn't charismatic, but he does an outstanding job explaining what he does and how he does it. He repairs broken appliances like new and then sells them. The video does a great job not only showing how in-demand a skill this is and how viable it is as a small business if you're willing to put some time and effort into it.
#33: Moving Services
Raise your hand if you like moving. Aside from one extreme minimalist and possibly one masochist in the back, chances are that any room you ask this question in is going to be massively unresponsive.
No matter how many times you've done it moving is never any fun. Many people are willing to pay plenty extra to have some movers come in, help move boxes and pack up the trucks, and help unpack them at the new location (and we have a full guide for how to start a box truck business to learn how to help).
You need a good back, a good driving record, and it helps to have a strong crew of helpers but there's a reason that movers get to charge so much.
They are invaluable on those incredibly stressful days when the actual packing and moving needs to take place.
Some services are just for moving boxes and furniture while others who get to charge even more will even help with the careful and safe packaging of your things into the boxes.
Having that level of help, especially with a large estate, is a service you can always find people willing to pay for.
#34: Personal Assistant/Virtual Assistant
This might not be a glamorous solo proprietor business, but good ones are paid extremely well. The reason for that is that they are so valuable. They take care of crucial details or tasks that need to be done but are time-consuming.
This is especially true of tasks that distract from a person being able to make money, gain new clients, or expand their business.
Having a virtual assistant who can take care of these details as well as the back and forth time savings makes this a position that is in high demand.
On the other side, this is one of the more popular home business ideas because the worker is expected to be able to do the job from home.
#35: Social Media Consultant
Like it or not, having a social media presence is crucial in today's online business world. Avoiding social media gaffes that can hurt your brand or business is crucial. That's even before diving into understanding the different "rules" for effectively reaching out on each platform.
If you live, breathe, and love social media then this might be the job you're looking for.
Whether individuals scaling up their own business, small business owners needing a part-time assistant, or larger companies with managers who need online help, a good social media consultant is invaluable.
Facebook, LinkedIn, Twitter, and other social media platforms all work differently. Most companies of all sizes can use help when it comes to their social media.
This is one of those small business ideas where a good website is going to be a necessity to look professional and sell your services.
Once you get your foot in the door then it's all about showing your service produces results!
If you can provide value, you can earn a good little income acting as social media manager for others who need the help.
This has even more potential if you have enough followers yourself to be considered a social media influencer.
#36: Niche Blogging or Vlogging
There's no question that niche blogging or video blogging (vlogging) often goes hand-in-hand with affiliate marketing or dropshipping businesses. Those are great ways to monetize online websites but they're not the only options.
There are plenty of digital marketing opportunities when you know how to build good websites.
There are many websites that get offered payment for sponsored posts, for reviews of local properties or businesses, or even simply to be in a video in the channel is popular enough.
While this can feel like something that only happens to giant websites, the truth is that many niche blogs or video channels get a large number of offers. Companies of all sizes have learned how valuable niche channels can be in their advertising.
Smaller niche followings are often more loyal, more responsive, and that makes them a better value for advertisers who want to make sure they are getting the most out of every penny.
There are many, many ways to monetize a niche YouTube channel or niche blog posts that go past the obvious affiliate route. These are worth exploring.
Especially if your niche market is unusual or very specialized.
As long as you have a good internet connection you can dive into the opportunities that the digital marketing world offers.
Learn How to Start a Niche Site Here
#37: Photography
Photography offers a wide variety of options for starting your own business (and we put together a list of photography business name ideas for different niches to inspire you). The conventional route is earning local clients and building up a clientele. This is still very doable in many areas, especially for passionate photographers with some skill.
There are plenty of magazines and online websites that pay for really good photographs, as well.
Many people also overlook the potential of selling stock photos online. Shutterstock is a site that allows photographers to sell the licenses to their photos. This can become a big money maker if you are a talented photographer who can take a lot of pictures of in-demand places, or things.
Whether you specialize in one type of photography or use your skills for a variety of styles and shoots there are many options when it comes to making money with photography.
There is often a lot of competition but a little perseverance, a blend of online & offline work, and commitment to sharpening your skills can go a long way to making this a very potentially profitable business.
#38: Childcare Services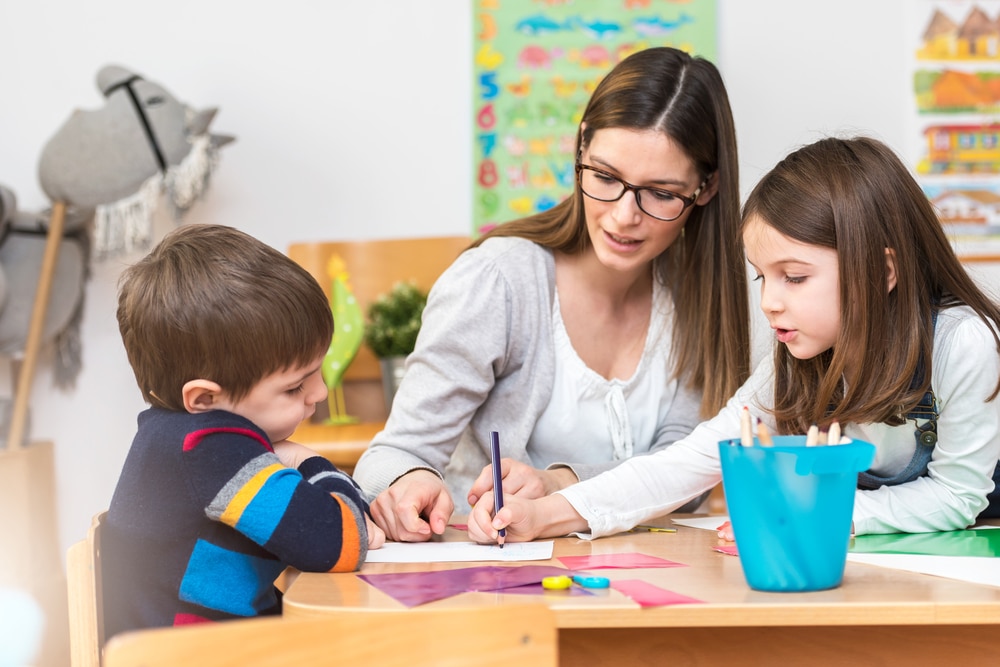 If you love children and don't mind watching a bunch of them then childcare services can be a great way to make a major impact in kids' lives while also earning some serious dough for doing what you already love.
Owning a daycare is going to require getting the proper licenses from local and state laws. There is always a very high demand for trustworthy and reliable care.
Daycares can charge a surprising amount because the service they offer is crucial. They also charge by the child which means if you can handle a large group of children and properly take care of them all, you're also going to be making some pretty good money.
Don't go into this blind, there is serious investment here.
Not only attention and energy, but also food, entertainment, and anything you need to purchase to ensure the safety of all the little kiddos who will be running around.
#39: House Painting
See a lot of houses around that could use a fresh coat of paint? If you have an entrepreneurial mindset then you see a business opportunity in those flaking paint chips!
Whether the homeowners like the old color but know it needs a new coat or want to try something new, the demand for good careful house painters is generally pretty high. There are exterior home painting jobs as well as interior home painting jobs.
Painting isn't overly complicated, but it is time consuming.
With house painting that is exactly the case as a good job looks great and needs to be done so the paint doesn't drip on anywhere it shouldn't.
If you have an eye for detail and a knack for careful precise painting, then this can be a great option for helping homeowners spruce up the house while creating a quality local business.
#40: Video Shooting & Editing Services
A work at home position that often starts as a freelance gig and gets moved into the realm of small business idea, video shooting and editing services are in incredibly high demand.
Anyone who has tried to make clean, good looking YouTube videos can attest to the fact that it's much harder than the final cut makes it look.
At least if they did a passably good job on it.
The knowledge of how video software works, how to edit what's already been filmed in a smooth way, and how to work in the proper number of special effects to make fully produced videos is worth a lot of money to many companies.
YouTube isn't going anywhere, and the ability to present well on video is just as important as great SEO or web design for many companies and individuals.
If you have these skills, or are willing to spend a year learning and developing them, then you have the potential for a very profitable small business.
Love this idea but don't know where to get started? Look at YouTube videos on this topic or take an online course.
#41: Antique or "Junk Store"
There are still plenty of small antique businesses that do very well, as well as pure "junk stores" or boutiques. Some entrepreneurial business owners combine the two as a strategy to make even more money.
Generally, junk stores do great in college towns where there are constantly young buyers looking for…who knows what?
This also is a really interesting business model as it keeps you looking at old things or random interesting things.
Think outside the box here. A combination of conventional storefront, online selling, garage sale hunts, and flea market type settings can offer plenty of opportunities to make sales or find interesting new items to buy cheap and flip for a profit!
#42: Open a Coffee Shop
Running a coffee shop often needs to be a passion as well as a business. For the right people this is an outstanding option.
Sharing a love of coffee, a good coffee shop has personality, provides a comfortable space for hanging out, and often becomes a part of the neighborhood.
If this sounds like the type of business idea you've been looking for then it might be a great way to start a business that makes its mark on the local neighborhood and keeps you excited even through long hours.
Take a look at our list of cafe name ideas to get inspired when coming up with a name for your coffee business.
#43: Growing Microgreens
While a lot of information is out there about the resurgence in organic gardening, growing microgreens is a small niche business idea that gets overlooked surprisingly often.
As more restaurants turn to local organic farmers for their custom dishes, microgreens are in high demand, especially with fine dining restaurants.
You will definitely want to check out local demand first, as it varies.
If the customer base is there, providing microgreens reliably is a service that many restaurants will pay surprisingly good money for.
This is also something that is easily learned and the growing setup can be done indoors.
#44: Build & Run a Miniature Golf Course
This is definitely a seasonal part-time business idea for sure, but it's a fun one! If you have any experience with miniature golf then you know how entertaining it can be. There's also a good chance that at some point you were fighting crowds.
This can be a good way to take a small piece of land that isn't doing much of anything and create something fun.
Customers show up expecting to have fun while spending some time from home, and you get to enjoy relatively laid back work overlooking the course.
Once the initial construction is done at that point you have a pretty easy going service based job running your own little mini golf course. Great as summer work.
#45: Basement Remodeling
Nobody wants the old scary, stony, cold basements. A good basement can offer protection in tornado country, be thoroughly waterproofed, and provide a quality extra story to the house.
However, for many people with older houses the gap between what they may want and want they could make out of the space are two very different things.
If you're great with construction and interior design then a specially-focused construction company offering basement remodeling services can be a fantastic way to dive into the small business world (and we have a huge list of construction company names waiting for you to take advantage of).
#46: Buy, Fix Up Broke Down Cars, & Flip Them
Far more people buy used cars than brand new ones. Often times used cars can be found off of trade-ins to dealerships, at auctions, or even some broke down ones are just in driveways or set for sale (for one possible option, check out if Carvana is legit).
Some may even run.
Buy a cheap used car that has a good blue book value, use your automotive repair skills to fix up the car and make it more reliable, then sell it for a far higher price than you bought it for.
Find the right cars that only need minor service work and you can make good money on even a single vehicle. Much less several of them. Read more about how to flip cars.
#47: Errand Running Services
Everyone has had those days where they had 20 things they need to do and barely enough time to do 10.
While errand running services may seem simple at first, you shouldn't underestimate how many customers you may have line up to do relatively simple tasks.
The right service at the right time is going to be worth a lot to customers.
Offering reliable help taking care of important errands when time is a factor can get you a very loyal and consistent group of repeat customers.
#48: Open a Hobby Store
There are a thousand hobbies out there and surprisingly few local stores for many hobbyists to meet at.
Specialty products can be hard to find.
Keep in mind that many hobbyists want to visit local stores not only for products but also for special events and to meet other people who have similar interests.
There's a very social aspect to this business.
Being that hub can mean not only a great business but also creating a fun community that makes it a joy to go to work.
#49: Specialized Catering Services
Many restaurants offer general catering services but it's also worth noting there are plenty of customers who would be interested in niche or specialized catering. This could be a very specific type of cooking like barbecue, Cajun food, or any other specialty cooking you know that isn't common locally.
You could specialize in catering outdoor events, indoor events, or whatever need you believe isn't being met in the area. Or even buy a food truck for outdoor catering events in your town or in nearby towns at their events.
This can be a great way to stand apart from other similar business models.
Check out our list of catering name ideas for help with naming your new food-related venture.
#50: Computer Training
Not all services revolving around computers need to include programming, SEO, or repair. There are many adults who would pay for computer training.
They can be elderly who want to know how to keep up with children and grandchildren. Or your customers could be blue collar workers looking to pick up basic computer skills for the first time.
There are even those rare folks who simply have never worked heavily with computers and want or need to learn.
The key to this business is having patience and the willingness to explain things in simple understandable terms.
#51: Online Marketing for Small Businesses
Every small business needs good marketing. One of the most stable small business ideas is offering quality online marketing. This might be in the form of SEO, social media management, or even setting up an affiliate program for certain businesses.
You need to understand how to reach people and get actual measurable results.
Helping another small business take their company to the next level is not only incredible rewarding but it is the type of service that many people need and will pay incredibly good money for.
Having experience in marketing is important but delivering results with your work is clearly the most important aspect of offering these services.
#52: Develop & Sell a Video Game
This is a small business idea that requires a lot of skills and ideally a pretty good business plan to get that all-important early hype. While designing a video game solo might seem implausible, several of the most popular video games out there actually started as solo projects. Minecraft, Stardew Valley, and Undertale are just three examples.
Each of these games has sold many tens of millions of copies.
That's a lot of money for passion projects that started out as a one-man business idea. If you are going to learn the right programming languages anywhere, then why not work on a video game on the side?
You do need to be passionate about gaming and understand what makes one game popular versus another one that's a bust.
You also have to work even when there's no pay-off because even a simple game designed by one person will likely require years of work before the idea becomes a real product you can sell in an online store.
#53: Sell Website or SEO Services
This is a very competitive field on both counts but if you can carve out a piece with your small business you can make very good money. You want to make sure you have the skills and experience to actually get results and make good on your promises for your clients.
This is a good business idea that can start at home or as freelance side hustle and grow based on the clients you pick up and the success of your early work.
Whether you can design a better website, improve sales with your web content services, or use your experience to get better results for them, these are all high-paying services if you can pull them off.
Make sure you have a good website that can be found with your email address and phone number clearly listed. This is one area you need to look professional from the very beginning.
Show them a well-designed website that you designed. Or show them a website you pushed to the top of Google.
Show them your service is worth the cost and you will get plenty of customers.
#54: Craft Your Own Beer
Who doesn't want to brew their own beer? It's no secret that as far as creative business ideas go, creating a craft beer really isn't unique anymore. The demand has been huge. You could argue we're in sort of a golden age when it comes to beer, and people are always thirsty for more.
This does take some funding, experience, and special knowledge before getting started. There are also going to be local ordinances and licensing issues that need to be dealt with.
There's a big gap between brewing beer at home on the stove and moving to an actual small business making craft beer.
That said, if there's passion behind the idea then it might just be a good idea to start pursuing.
#55: Rehabbing Old Houses or Buildings
Do you look at old dilapidated homes or buildings and just wonder what they looked like in their heyday? If that sounds like you and you have some serious handyman skills then you might want to look at rehabbing old houses or buildings (and don't miss our guide on how to start a handyman business).
You want to start with something small for your first project.
Have a very manageable local project to start out with. If you haven't gone through the process of a thorough restoration or rehab you might be surprised just how many details go into things that you didn't think of.
By tackling a small project with your new house rehabbing business you can get used to the process.
You can do this for others or buy the property and keep it for flipping or as a rental. Houses with a classic old look always have fans. The type of skills that can do this well will also always be in high demand.
This can be a good idea for business that also opens the door for real estate.
#56: Create a Podcast
Don't walk into this one with any illusions: podcasting is an incredibly competitive field. This is also a field that has plenty of open potential, as well. The amazing variety of podcasts that make a full-time income is really eye-opening.
There are inspirational podcasts run by personality, improv comedy podcasts, or podcasts that come out only once every few months with an in-depth 4-hour history lesson.
This is a scene where passion and dedication matters. There are few places where so many different niches can lead to full-time incomes. You get enough downloads and listeners and you will have sponsors flocking to you.
The donation route can also work in certain niches, particularly more academic or entertainment based ones.
This is a business that starts off best if it is a passion project. If you can spend months getting used to recording, building up your reputation (and your audience), and stay with it then you may have the start to a very profitable business.
#57: Tying Fly Fishing Flies
This is one that is tied to the great outdoors. One thing about avid fishing fans: anglers can always use another lure. Fly fishing flies are commonly handmade and come in a variety of colors and types.
You will need to be a fly fisherman to understand what anglers are looking for.
That being said, for the outdoor fanatic who lives and breathes fishing this is a natural small business that can be an incredibly enjoyable side hustle.
In Conclusion
You have opportunities of every kind here in this small business ideas list, and this only begins scratching the surface of what is possible. There are many ways to build a business that can make serious money, grant you financial independence, or even let you work from home.
Starting a small business definitely takes some courage, but if you always find yourself stressed from the 9 to 5 job you might want to consider if starting a new business might be the right move for you.
Take some time to think of what type of business would excite you the most, come up with a business plan, and start that journey towards being the boss of a self-made business you can be proud of!
Want to learn step-by-step how I built my Niche Site Empire up to a full-time income?
Yes! I Love to Learn
Learn How I Built My Niche Site Empire to a Full-time Income
How to Pick the Right Keywords at the START, and avoid the losers
How to Scale and Outsource 90% of the Work, Allowing Your Empire to GROW Without You
How to Build a Site That Gets REAL TRAFFIC FROM GOOGLE (every. single. day.)
Subscribe to the Niche Pursuits Newsletter delivered with value 3X per week