How to Start a Box Truck Business: The Definitive Guide to Success
When you buy something through one of the links on our site, we may earn an affiliate commission.
If you're looking to invest in a business, this comprehensive "how to start a box truck business" guide is the right place for you.
Box trucks, also known as straight trucks or cube trucks, are some of the most commonly used vehicles for moving partial loads and small equipment.
They're called box trucks because of the box-like component in which cargo is loaded.
But no matter what they look like, one thing you need to know about them is how profitable the trucking industry is in general.
So, if you have the interest and resources to set up a successful box truck business, keep reading!
Set Up Your Brand
Branding encompasses all activities for creating a distinct business identity in the minds of your target customers.
At the core, it's made up of universal elements such as logo, tagline, color palette, shape, vocabulary, tone of voice, fonts, and imagery.
To establish your box truck business brand, do the following steps:
Come Up With a Company Name
Coming up with the perfect name for your trucking business can be challenging, but it's an essential part of your branding strategy.
Here are some pointers to keep in mind when brainstorming possible company names:
Stick to a non-specific holding company name - This allows for flexibility when you need to launch subsidiaries. Have a look at our list of 1001 holding company name ideas for inspiration.
Make it brandable - Use a name generator to develop brandable company name ideas.
Be careful with wordplay - It doesn't always work.
Keep it simple - Avoid words that are hard to pronounce or spell.
Think about the focus of your business - Consider what your trucking company stands for. For example, are you a box truck owner-operator serving one specific area? If so, adding the area's name (or a word popularly associated with the area) might work.
Make it memorable - Techniques for coming up with a memorable brand name can include alliteration (repeating letters or sounds in connected words, such as Gorilla Glue and Coca-Cola), rhyme (ex: Reese's Pieces and Slim Jim), and unusual spellings (ex: Flickr and Reddit).
Design Your Logo
Your logo is a symbol that represents your box truck business. Aside from the tips listed in the image above, remember the following when crafting your logo:
Your logo is an honest reflection of your box truck business.
Less is more. Keep your logo simple but not simplistic.
If your logo doesn't look good in black and white, chances are it won't work well in any color.
Keep it balanced. No one element should overpower another.
To start creating your logo, check out our review of the best unlimited graphic design sites.
Create Your Website
A website increases the credibility of your box truck business. It can bring in quality leads and increase bookings if set up right.
When building your website, keep these pointers in mind:
Choose your domain name - Best practices for choosing a domain name include keeping it short and sweet, getting a .com, if possible, and making sure it's tied to your brand. Once done, register your domain name with a registrar like Namecheap.
Use a good content management system (CMS) - A CMS lets you create and manage digital content. One of the most popular CMS platforms is WordPress. It's open-source and free to use. You can start using WordPress once you've obtained a domain name and signed up with a hosting service like Iridium. (Squarespace and Wix are good WordPress alternatives because they're easy to use. However, they're limited in terms of features.)
Build a conversion-driven website - This means creating a user interface that's aesthetically pleasing and drives results. Use easily readable fonts, compress and optimize your images for fast loading times, make your website easy to navigate, and ensure your design consistently stays on brand.
Implement search engine optimization (SEO) - SEO best practices include keyword research and implementation, fast loading speeds, installation of an SSL certificate, mobile-friendliness, on-page and off-page optimization, and regularly publishing quality content.
Get Your Business Listed on Google
This "how to start a box truck business" guide will not be complete without details on Google Business Profile (formerly Google My Business).
Google Business Profile is a free listing that allows you to provide photos and details of your company, such as location, products, and services.
This is an easy and cost-effective way to increase the visibility of your box truck business across Google's services, including Google Maps, Google Search, and Google Shopping.
Here's how to set up your Google Business Profile:
Go to Google Business Profile Manager, and sign in with your Google account.
In the box provided, enter the name of your box truck business.
Choose the appropriate business type and category.
Enter your location.
Type in your contact details.
Verify your business by entering your physical address or email address. Then, you'll receive a five-digit code, which you'll enter on the next screen.
Customize your profile by entering your business description, hours, and messaging preferences. Add photos, too. Once done, you'll be taken to the Business Profile Manager dashboard. It's where you can manage your profile, view insights, create Google ads, and manage messages and reviews.
Develop a Business Plan
A box truck business plan is a written document that outlines how you intend to achieve your company's objectives, such as:
Capture your share of the market
Grow revenue
Secure funding
Maintain control over your business if problems arise
There is no right or wrong way to write a business plan. You can use whichever format (see the one-page business plan template above). However, traditional business plans typically include the following components:
Executive summary - This is pretty much your elevator pitch. Briefly describe your company, service, mission statement, leadership team, and employees. If you're planning to obtain funding, provide pertinent information, such as high-level growth plans.
Company description - Describe your company in detail: the pain point you plan to solve, the consumers you want to serve, and your company's competitive advantages.
Market analysis - Market research will showcase your understanding of the industry and your target market. Provide answers to questions such as: What are successful competitors doing right? Why is their strategy working? How can you improve it?
Organization and management - Describe the structure of your company (more on this in the "Choose Your Business Identity" section below) and who runs it.
Service or product line - Describe your box truck business services.
Marketing and sales plan - Provide detailed information on how you plan to attract and retain clients. How will a sales transaction happen?
Funding request - Lay out your funding requirements. How much do you need? How will you use the funds? Will you buy additional vehicles, cover specific bills, pay employees, etc.?
Financial projections - This section is necessary if you're requesting funding.
Appendix - Use this section to provide supporting documents, such as licenses, permits, and contracts.
Establish Your Business
For the government, your business doesn't exist until you register it. To register and legalize your box truck business, do the following:
Get your Employer Identification Number (EIN) - Your EIN is your truck company's federal tax ID. For more information on how to apply for an EIN, visit the IRS website.
Register your box truck business with your state agency - Search for your state's registration office using this tool from the SBA.
Show that you're qualified to operate - Whether you own and operate just one box truck or multiple, even if you don't have a commercial driver's license (CDL), the Federal Motor Carrier Safety Administration (FMCSA) requires drivers to showcase that they're qualified to operate by establishing a qualification file. Check the FMCSA website for the list of documents your file should contain.
Choose Your Business Entity
Your business structure, also called business entity, will determine the amount of taxes you pay. It also accounts for your risk liability and how much it will cost to form the company and keep records.
Before deciding on one, check with an accountant or lawyer to make sure you choose correctly.
There are multiple types of business entities. Some of the most common are:
Sole proprietorship - One individual owns and controls the company. The assets and liabilities of the business are tied to the owner's assets and liabilities.
Partnership - Two or more people own and operate the box truck business. All partners get an equal share of the company's profits and liabilities.
Corporation - A corporation is a separate business entity from its owners. It provides the most robust protection against personal liability but is the costliest to form and manage.
Limited liability company (LLC) - A hybrid business entity, an LLC combines the features of corporations and partnerships. It provides greater income tax flexibility than sole proprietorships, partnerships, and corporations. Northwest can help you form your LLC for just $39.
Open Credit Card and Checking Accounts
Get a business checking account to keep your personal and business finances separate. A separate account also makes it easier to track business expenses that you can report on your tax return later.
Aside from a business bank account, apply for a business credit card, too. You'll need it when you run low on funds. Some business credit cards also have useful perks for box truck drivers, such as cashback rewards at gas stations, hotels, and other business establishments.
Obtain Seed Funding
Seed funding—also referred to as seed money or seed capital—is a financing type raised by an entrepreneur to start a business. In exchange, the business owner gives up a percentage of the business.
There are different funding stages, namely:
Pre-seed funding - You're still testing the market or finding a solution to a problem. Business investors at this stage are generally the startup owners, friends, and family.
Seed funding - This stage builds on the progress made in the pre-seed stage. Seed funding can be obtained from angel investors, friends and family, micro venture capital firms, and crowdfunding.
Series A, B, C, and D funding - A business that's steadily growing can raise various rounds of funding to finance its growth plans. Series A is the round after the seed stage, Series B after A, and so on.
Initial public offering (IPO) - An IPO happens when a company offers shares to the public for the first time.
To increase your chances of raising seed funding for your box truck business:
Be prepared - Arm yourself with a solid business plan and a detailed cost projection that you can readily explain and defend.
Network - Put yourself out there. No one will risk their hard-earned money on someone they don't know. Establish yourself as a credible and committed entrepreneur.
Leverage online resources - These are especially useful if you're not well-connected or if your box truck business is located outside big cities.
Apply for a Commercial Driver's License
Most box trucks have a maximum gross vehicle weight rating (GVWR) of 26,000 pounds. Anything above this weight limit requires a commercial driver's license (CDL). In other words, most box trucks don't need a CDL to operate, but the larger ones do.
There are three CDL classes: Class A, Class B, and Class C. Most box trucks that need a CDL will require a Class B.
Here's how to get your CDL:
Obtain a copy of your state's CDL manual - Each state follows its own processes. Download the manual from their website or get a copy from the nearest field office.
Get a commercial learner's permit (CLP) - Pass the required knowledge tests. Bring proof that you're medically qualified to drive a large vehicle. Your state may also require documents proving your identity and residence.
Complete entry-level driver training (ELDT) - If you're applying for a CDL for the first time, complete this training with an authorized training provider.
Pass the CDL skills test - To take the CDL skills test, you must possess the CLP for at least 14 days and have completed the ELDT. The skills test is broken down into three parts: vehicle inspection test, basic controls test, and road test. Pass all these, and your CDL is ready for processing. Depending on your state, you may get your CDL on the same day or have to wait for it in the mail.
Secure Other Licenses and Permits
Aside from a CDL for each driver operating a box truck with a GVWR of more than 26,000 pounds, additional licenses and permits to obtain may include the following:
City business license.
State tax permit.
FMCSA insurance certificate.
Department of Transportation number.
Motor Carrier Authority number.
International Fuel Tax Agreement license.
Unified Carrier Registration if you plan to transport freight across state lines.
Appropriate insurance.
Check with your local chamber of commerce or business licensing office for a complete list of the necessary licenses and permits.
Choose Your Process Agent
A process agent is a representative you designate to accept court papers on your behalf in case your box truck business gets sued. You will need a process agent for every state you operate in.
Your process agent will file a Form BOC-3 with the FMCSA, a copy of which must be kept in your principal business base.
Remember not to overlook this step. It will save you tons of trouble in case you need legal representation.
Hire Employees
It cannot be stressed enough, but the people you hire can make or break your business. This is why it's extremely essential that you take extra care when hiring people.
Some steps to follow to make sure you're hiring the best possible employees:
Decide which positions to fill - Your box truck business will need reliable drivers. Other positions may include dispatchers, office managers, bookkeepers, and sales and marketing people.
Advertise - You can tap various sites to let people know you're hiring. These include job sites, social media platforms, and trucking-specific job sites.
Screen applicants - Take the time to research each applicant and weed out those who are not a good fit. Perform Google and social media searches to know more about them.
Conduct interviews - Interviews allow employers to determine whether a candidate's experience, skills, and personality meet the job requirements. Check for required licenses and certifications.
Perform a background check - Before extending an offer, make sure the candidate is who they say they are by conducting background and reference checks. Schedule a drug test as well. But make sure to get their permission before doing all these.
Promote Your Box Truck Business
People are increasingly turning to the internet for their needs. And digital marketing is the fastest way to put your box truck business out there.
Here are some of the best online marketing tactics you can implement:
Email Marketing
Email marketing is the strategic use of email to communicate with your target customer. Although time-consuming, it provides numerous benefits when done right. These include building and strengthening customer relationships, boosting brand awareness, promoting your content and services, and generating leads.
To get started, you'll need email marketing software to help you automate campaigns. It enables marketers and business owners to create beautifully designed emails, send them to specific groups of subscribers, and track their performance.
The market is teeming with email software options, but in terms of features, pricing, and customer support, ActiveCampaign towers above them all.
SEO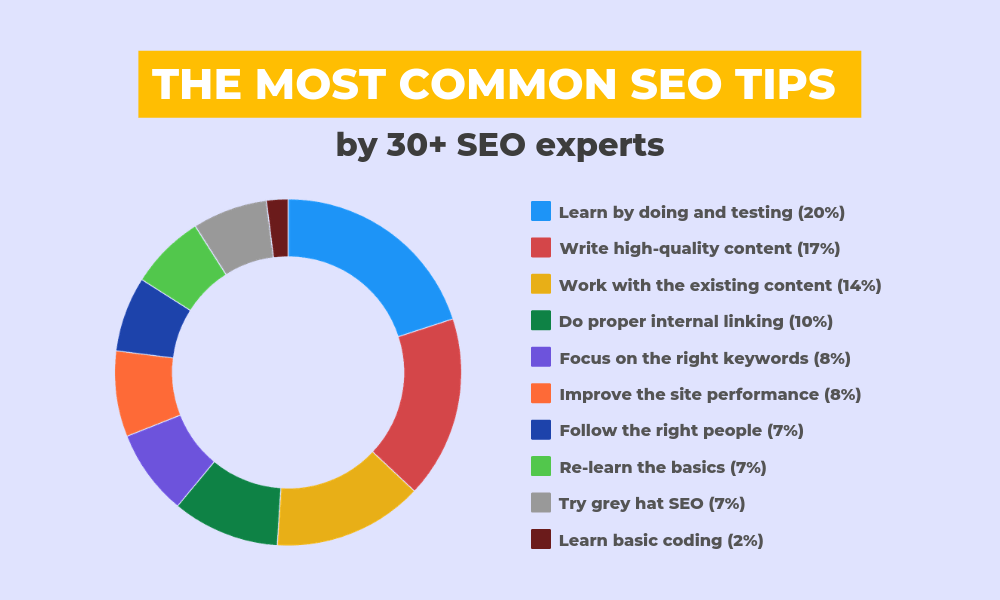 Search engine optimization (SEO) is optimizing your content with relevant keywords to improve search engine ranking. It makes your website more visible to your target audience, increasing your chances of capturing more leads and generating bookings.
Some tried-and-tested SEO techniques include:
Use the right keywords - Attract the right audience with the right keywords. Conduct keyword research. Put yourself in the customer's shoes and think about the words and key phrases they're likely to use when searching for your services.
Write high-quality content - Content drives SEO, so ensure you're writing content that helps your pages rank.
Do internal linking right - Internal linking enables the search engines to understand better how the pages on your website connect. So remember to link to older articles and other pages that support your current topic.
Test, test, test - A/B testing or split testing involves experimenting with two or more versions of a web page or element to determine which drives the most impact. Regarding SEO split testing tools, SEMRush is the name to beat.
Social Media
More than half of the world's population uses social media. So it's only wise to invest time in building your company's social media presence.
Here's how to get started:
Choose your platform - The four major social media platforms are Facebook, LinkedIn, Instagram, and Twitter. But that doesn't mean you have to be on all four. So know which sites your target customers frequent and focus on those.
Join communities - Join trucking and related groups. Many people are in these groups to ask questions, dispense advice, and find service providers. It's a great way to expand your network.
Conduct experiments - Algorithm changes happen a lot on social media. As a result, not everything you post will be visible to your followers. Perform experiments to identify what works and what doesn't.
Paid Ads
Paid advertising is any form of advertising your company pays for. There are several types of paid ads, including:
Paid search ads - Ads that appear on top and at the bottom of Google's search results.
Display ads - Ads that include a photo and text.
Social media ads - Ads that appear in social media feeds.
Native ads - Ads designed to blend with the page's content, making them less obtrusive than display ads.
Remarketing ads - Ads meant to re-engage your target audience.
To get the most out of paid advertising, here are some tips:
Leverage lookalike audiences - Lookalike audiences are similar to an existing list of customers or leads. To create a lookalike audience on Facebook, download a current email list and upload it to Facebook.
Take advantage of video - Video can convey a story better than other content formats. It's more appealing to the senses because it incorporates movement and sound. Use it to showcase a happy customer's testimonial or tell the story behind your box truck brand.
Tap influencers - Instead of marketing directly to your target customers, enlist the help of influencers. However, be sure to only select influencers that are the right fit for your brand.
Use user-generated content for retargeting - Studies show that positive reviews can influence 9 in 10 customers to purchase. So get happy customers to review your service and use those in your advertising campaigns.
Start Your Box Truck Business with Confidence
Starting your own box truck business involves many moving parts, but we hope that this comprehensive "how to start a box truck business" guide has pointed you in the right direction.
If there's one thing you can take away, know this: The key to box truck business success is to make the best use of limited resources and ensure you have a robust digital presence.
Want to learn step-by-step how I built my Niche Site Empire up to a full-time income?
Yes! I Love to Learn
Learn How I Built My Niche Site Empire to a Full-time Income
How to Pick the Right Keywords at the START, and avoid the losers
How to Scale and Outsource 90% of the Work, Allowing Your Empire to GROW Without You
How to Build a Site That Gets REAL TRAFFIC FROM GOOGLE (every. single. day.)
Subscribe to the Niche Pursuits Newsletter delivered with value 3X per week