How to Make Money With Ecommerce: Get Started for $200 or Less!
When you buy something through one of the links on our site, we may earn an affiliate commission.
The world of ecommerce may seem pretty complex, but at its core, ecommerce isn't that different from the way business has always been done.
All "ecommerce" really means is buying and selling through the internet. Over time, this definition has extended beyond the computer to include transactions made through a mobile device, tablet, and even a virtual assistant.
While ecommerce may seem like a brave new world, the same basic functions of business – sourcing a product, branding, pricing, inventory management, marketing, collecting payment, customer support – are the same as they've always been.
Just applied to the web. 
We have a lot of great content about ecommerce here on Niche Pursuits.
Understanding Your Ecommerce Options
If you've followed this site for a while, you know about his ecommerce experience with Amazon FBA. We also interviewed a really smart pair of brothers on Podcast 148 who created a $30K/mo net profit using dropshipping and a few other ecommerce tactics.
So, why is ecommerce so powerful? Well, if you wanted to buy a pair of designer jeans in 1982, you would have just gone to the shopping mall. And hope they had what you were looking for.
Or you might have looked up local retailers in the Yellow Pages (for those readers born after the year 2000, the Yellow Pages was this giant book where you could look up the names, addresses, and phone numbers of people and companies).
Then start calling, hoping to find a business owner who carried what you wanted.
But today if you want new jeans, you'll probably start by searching online.
You'd search Google, social media, online marketplaces like Amazon, or even your favorite retailer to find them.
And you can do this at any time of the day or night!
Even if you do end up buying your clothes in person at a local store, I'm betting you do at least some of your research on the web first.
My point?
Most consumers have adjusted their shopping habits to the web, which is why your business needs to be there as well.
Luckily, it's easier than ever to get started. Let's discover how to make money with ecommerce without breaking the bank!
---
We recommend Shopify for building your own online store. You can get a free 14-day trial right here!
Try out Shopify FREE for 14 Days!
---
Why Ecommerce?
Did you know that ecommerce is one of the fastest-growing segments of the U.S. economy today?
According to this Statista forecast, we're on pace to see more than 2.14 billion people buying online this year. That's up from 1.66 billion just three years ago. That's a huge jump in online business.
And a clear sign that the shift toward ecommerce is only accelerating!
That means if you set yourself up to do business online, you can tap into a market that's only going to continue growing.
What else makes ecommerce such a good way to build your business? Well, a HUGE advantage of ecommerce is the remarkably low barrier to entry.
I'm not going to say that you can succeed without any financial investment. But the upfront costs are substantially lower than with a brick-and-mortar store your traditional retailer needs to rent or buy.
I'm talking hundreds of dollars to get an ecommerce website going. Versus tens (or hundreds) of thousands, easily, for a physical storefront!
Here's one more benefit of ecommerce: it expands your reach.
Most physical stores serve a local crowd and close their doors each night. But a restless buyer could very well purchase your online video course about intermittent fasting at 3 AM on a Tuesday using his phone or computer.
Even more impressive, that insomniac health nut doesn't have to be in your town, or even in the same country as you!
A good ecommerce site opens up so much potential for extra income that a pure location-based business owner could only dream of.
Yes, this does lead to more competition from around the world. But it also leads to much greater opportunity for a savvy business owner.
How cool is it to be able to sell something to a customer across the world, 24/7? 
How to Get Started Making Money With Ecommerce
By now, you're probably saying, "Okay, I get it… Ecommerce is great! But how do I do it? I'm here to learn how to make money with ecommerce!"
Well, it's actually pretty simple: figure out what people want to buy, and then sell it to them.
I know that isn't necessarily easy, but that right there is business in a nutshell. For an ecommerce business, we're just going to take this principle and apply it online.
Your first step is figuring out a niche or angle where you can enjoy a competitive advantage. It's easier than ever to sell your own product or find a fantastic existing product to sell, but it'll take time.
Fortunately, you can do your own research online and find all kinds of opportunities!
As an example, the Niche Site Projects thrived because of a created reliable keyword research system. This system that developed a method for uncovering profitable niches using keyword searches is crucial to online success.
One example of his success with this is Niche Site Project 4. 
Using an SEO tool like Long Tail Pro is how to discover the competitiveness and volume of different keywords in the space that you're interested in. Similar to how the published Niche Site Projects worked.
This work is invaluable for virtually ANY ecommerce business model, from an authority site to a dropshipping brand, because organic search is still one of the biggest drivers of traffic online.
Whether creating your own ecommerce website or working as an affiliate marketer, you want that traffic. More traffic means more total revenue.
Try Long Tail Pro Today!
Differentiating Your Brand
Let's dig a little deeper into this idea of finding an angle for a competitive advantage.
You can often tell from the beginning whether an idea will succeed or not simply by considering its unique selling proposition (USP).
Put yourself in the shoes of a potential customer. When they have a universe of choices out there, what will make them buy YOUR product? 
If this is your first ecommerce business, try to stick with a niche that you're familiar with. It's a lot easier to succeed if you ARE your ideal buyer. Because you'll intuitively know what they want and how to speak to them.
Next, it's important that you think about what's already available in the market, and what kind of buyers are out there, so that you know where there's an opening for your business.
In a nutshell, there has to be SOMETHING unique about your brand and/or your product in order to stand out in a crowded marketplace.
There are a ton of ways to differentiate yourself, and you may end up with more than one, but here are some of the most powerful differentiators to consider.
Product Quality
Duh… If your product or service offers something that competitors don't, or that does the same thing better than the competition does, you've got a differentiator that can help you make sales!
Maybe you're a web developer whose claim to fame is responsive sites that ACTUALLY work on mobile, or a portable umbrella that dries really fast.
Quality can be less about an individual product in your store and more about your overall brand as well. There are plenty of options.
Examples of a good brand USP can include:
24/7 customer service
Extended warranty for your products
Free returns
Or a fantastic loyalty program
And these days, "quality" doesn't just refer to functionality.
People are so busy that convenience and ease of use are sometimes more attractive than the "best" option. DoorDash and Uber, anyone? 
You also need to remember that your product images, videos, and listings are a huge part of whether people make a purchase. Sometimes, these are more important than the quality of the actual product.
Great marketing is key, especially online!
Price
How you price your products will be a MAJOR factor in your success!
If you're generally targeting the mass market, you'll want to set your prices lower and make up for it in volume. With physical products, you may have to focus on sourcing and distribution to keep costs low.
Alternatively, you can focus on a higher price point with goods that are either much higher quality, or that offer some kind of "cool" factor.
Apple is arguably a master of offering a solid product with some unique features, but also successfully charging a premium price for the "coolness." 
Personalization
There are businesses that succeed because they make it easy for consumers to get exactly what they're looking for.
A great example of this is Etsy, where your handmade goods can be personalized with a design based on what the customer asks for. When it comes to physical goods, aesthetics are a huge reason why customers pay a premium. 
Personalization can extend to services as well!
See if you can think of a way to customize your service to more closely match what each customer is looking for. That personal factor can be a powerful way to stand out. 
Scarcity
Yes, exclusivity can be a USP too! There are entire business models based on this, such as eBay, where you're bidding for a product that is about to get bought and get taken off the market.
With exclusive or limited-edition products, there's an element of fun and a feeling of superiority for customers who make the purchase.
After all, not just anyone can have this product! 
How does this work in YOUR ecommerce business?
Well, if you're selling information, you could offer your consulting services just once per year to keep the experience exclusive.
A membership site could open its doors to new members only periodically.
And if you're in software, you could make lifetime access available for a one-time fee for a limited time – otherwise, the software is only available as a monthly subscription.
As you define your ecommerce business, don't forget about the power of scarcity, both as a USP and for more effective promotions.
Mission
Some buyers are very conscious of WHERE they're buying from.
You can make headway with a certain segment of the population by embracing a unique mission, such as only using renewable energy, keeping a small carbon footprint, or giving 10% of your proceeds to a certain charitable cause.
This may turn off some potential customers, but you can't target everyone anyway!
Methods of Making Money with Ecommerce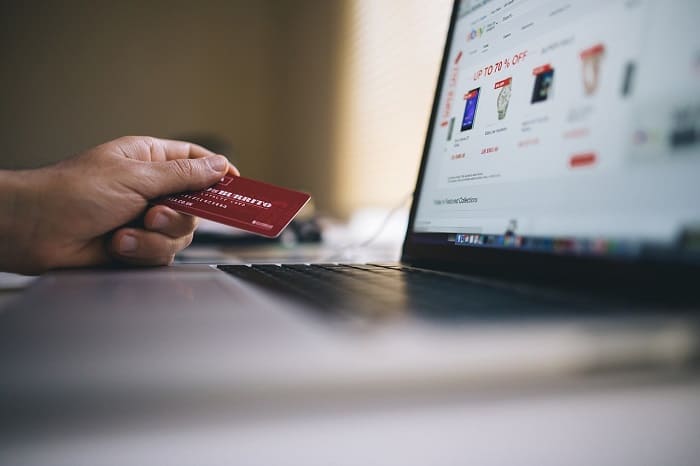 Now that we've thought about a unique selling proposition for ecommerce, let's get into the nitty-gritty of different ways you can actually make money online.
Unfortunately, the old phrase "If you build it, they will come" doesn't usually work as a business model in ecommerce.
Simply setting up an online store and expecting sales to magically come in is a recipe for frustration.
Your initial research phase is key, because you need to think carefully about how you want to make your money.
I'm going to share several different ideas for how to make money with ecommerce – and any of these approaches can work, but it'll most likely take you a fair amount of time and effort to get profitable!
With that said, here are 10 general business models you can follow to start making extra money online.
Content sites and social media
It's a model nearly as old as the Internet itself: build your own website and publish a bunch (at least somewhere between 20 to 50 articles' worth) of search engine optimized content on it.
This will help you attract consistent traffic, which you can then monetize via digital ads, affiliate products, and even your own products or services.
This is a business model that works. In fact, it's pretty much the starting idea behind Niche Pursuits!
I included "social media" here because social is more popular than ever. These days, you can mimic the monetization model of a content site directly on YouTube, Facebook (but beware of Facebook jail), and Instagram. This isn't just ads but also monetizing with sponsors, posts about affiliates, and posts pitching your own products.
Direct social commerce works if you get a very devoted niche or an incredibly large following.
Of course, you can always use social sites as an intermediate step to funnel traffic to your content site, where all of the monetization strategies we just mentioned will apply.
Informational ebooks and courses
People will always pay good money for knowledge, especially in the evergreen topics of health, finance, dating, careers, and hobbies. You can package information into ebooks, audio courses, and video courses then sell them on a third-party platform like Amazon and Udemy, offer them on your own site, or both!
The content format that works best will depend on your audience, your topic, and your overall business model.
And don't forget, many people will use ebooks or videos as the entry point into their sales funnel, with premium services like mastermind groups or consulting at the very tip.
There's always a way to extract value from quality information.
Membership sites
If you're in the information business, a membership site is a great way to secure recurring revenue and build a sustainable business.
Rather than selling a single course or ebook as a one-time transaction, the membership site model provides customers with ongoing access to a growing repository of resources. This will often include ebooks, videos, audio recordings, members-only forum, and more.
It's also a great way to build an exclusive community.
You can charge a one-time fee for lifetime access, but many membership sites thrive by charging for monthly or yearly access.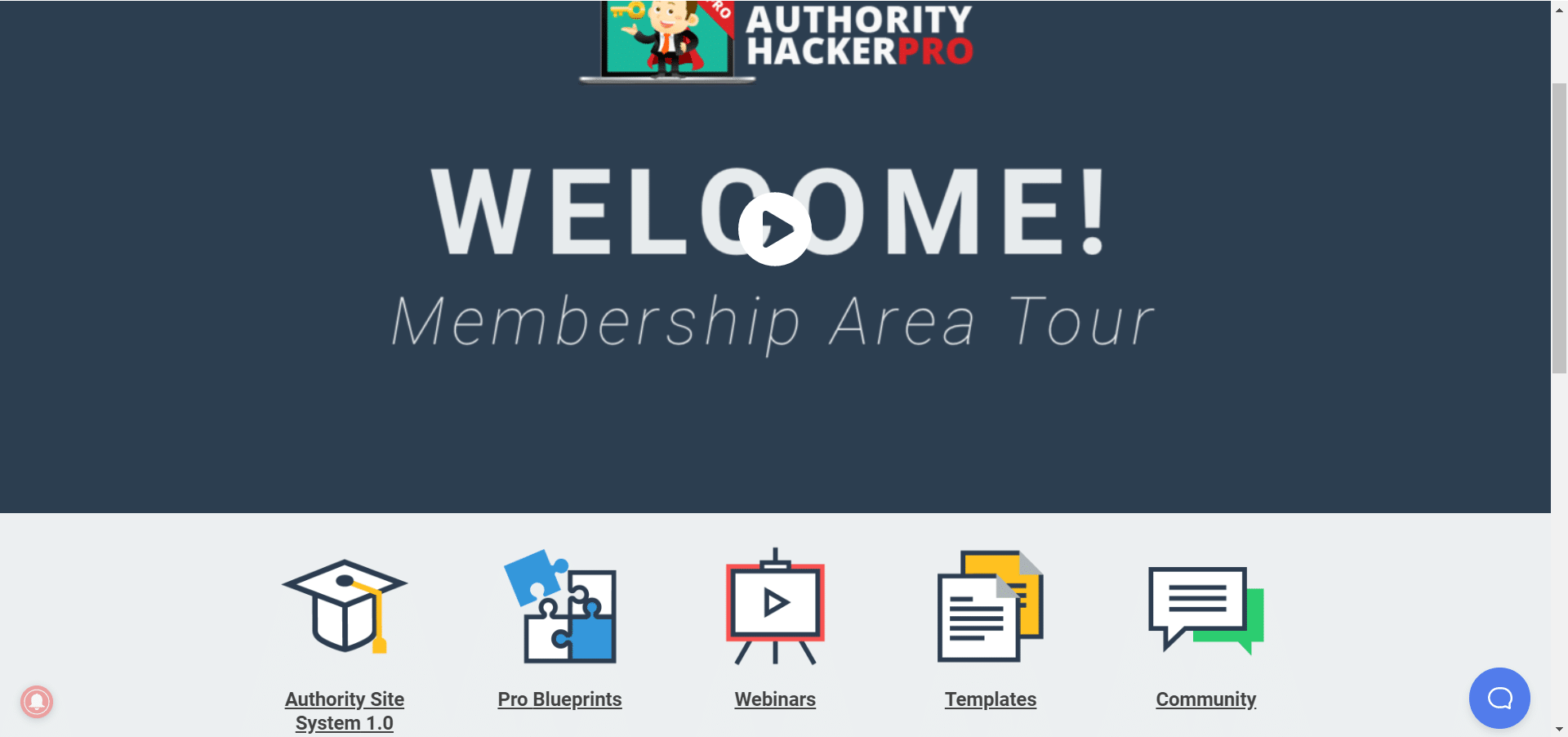 For a great example of a membership site – and a place where you can learn a LOT about ecommerce – check out Authority Hacker Pro!
Check out Authority Hacker Pro
Software
Got an idea for a software product? Long Tail Pro started as an SEO tool and turned it into a profitable business on its own.
Niche Pursuit fans will know the software route paid off again (for many of us) with Link Whisper, a great internal linking plugin.
The beauty of software is that it actually solves problems for people. This means the value proposition can be really clear, and you can usually set a decent price for it as well.
Being able to make software this great started with being his own target audience. If he needed these tools, chances were there were plenty of others out there who did, too.
Once you have software to sell, you can offer it via your website, third-party marketplaces like Envato, app stores, and more!
Digital Assets
You can make a great living by selling media assets to businesses. I'm talking about selling photos, video, music, motion graphics, spreadsheets, and so on.
You can decide whether you embrace more of an entertainment model – such as trying to make and sell your own music tracks to listeners as an artist – or whether you're providing the building blocks for other content creators or business owners who are selling something.
For example, if you can get good at creating or sourcing great content assets, you can sell them to bloggers or businesses online!
Depending on the format, you might sell stock assets through third-party marketplaces like Adobe Stock, or directly on your own website. 
Check Out Adobe Stock Here
Dropshipping
Most of what we've covered so far is on the digital side, but what if you want to sell a physical good?
Well, the concept of dropshipping is simple: you list someone else's physical product for sale on your ecommerce store, and that brand or manufacturer fulfills and ships the order for you.
Whether you go with a self-hosted Shopify store or Amazon FBA, dropshipping is a HUGE opportunity!
If you're not inclined to purchase warehouse space or manage an inventory, dropshipping is an affordable way to get involved with selling physical products.
As with many ways to make money online, dropshipping can be done through a website you own, through a marketplace like Amazon, or both.
Learn More About Dropshipping Here
Print on Demand
There are countless companies out there that will make it easy for you to sell physical goods via print on demand. It's pretty much what it sounds like: you've created a design that gets "printed" on a physical product, but only when there's an order.
You might do this with books, T shirts, mugs, hats, buttons…anything that can be printed on.
In a way, print on demand is just a more niche form of dropshipping. Rather than selling any physical product under the sun, print on demand is focused around promotional items and merchandise.
Which means your print on demand business is heavily dependent on branding and design.
After all, most people don't REALLY need a new mug or T-shirt. What they want is a mug or T-shirt with a visual look or a funny saying.
One great example of a print on demand service is Printful, which you can easily connect with on your own Shopify store!
Learn More About Printful
Retail Arbitrage
While we're on the topic of physical goods, consider the possibility of "flipping" products for profit. The technical term is "retail arbitrage," which just means taking advantage of the difference in pricing between a local retail store and what someone will pay for a product online.
We see this every year during the holidays.
Someone buys a hundred units of the same popular toy or game console, knowing it'll be sold out, and then he can turn around and sell it online for a significant profit.
Because supply and demand. 
But you can implement this exact process year-round, as long as you do your research on different types of products and use your own Shopify store, eBay, or Amazon to sell them. 
For an authoritative way to sell on Amazon and source profitable inventory, check out the suite at Inventory Lab.
Check out Inventory Lab
Freelancing
Some people choose to sell their own labor online. You can be a freelancer in all kinds of skills, such as writing, design, coding, SEO, and more.
Yes, you can use a bidding site like UpWork, but you can also turn your venture into a bona fide business by creating your own website or store and marketing your freelance services to others directly.
And of course, don't forget that freelancing may be only one facet of your business.
You can also sell information products or digital assets within your area of expertise on your store!
Services
Want to sell some other kind of service? Many people in the ecommerce space make money selling "productized services," such as a music lesson or an hour of consulting. Content Refined is a good example.
They write content for people, but they've created packages for content writing, keyword research, and so on. 
Productized services are easy to sell online because you've defined a deliverable, making a consistent "product" that can be purchased right on your online store.
From there, you can treat it like any other product and focus on inbound marketing and paid advertising to generate sales!
---
That's a lot of different options, but it's good for you to really think about what you're going to sell, because this decision will dictate a lot of your ecommerce strategy from here. 
That's also why I recommend you start with just ONE business model and stick with it for 3 to 6 months.
Unless you already have experience in several areas, you can't be an expert at all of them right away, and it's easy to sap your business's momentum if you bounce around from one idea to the next all the time!
Where to Sell Online
Once you've decided which method you want to focus on for making money. And ideally, the specific products or services you want to sell. Then you have to figure out how to reach your potential customers.
As you probably know, there are a LOT of different ways to sell to customers online.
I'm going to focus on just four primary channels for reaching an audience. But there are certainly others you can explore as well.
Keep in mind, these are NOT mutually exclusive.
In fact, I very much recommend that you eventually have all four: a blog, an account with different online marketplaces, your own ecommerce store, and an email list. Let's take a quick look at each one.
A Website (With a Blog)
The most obvious option for selling online is just to build your own website.
The website is still pretty much essential for almost any business – even if you're a brick-and-mortar store – and I suggest you make the website a key part of yours!
A big reason for having a website, of course, is hosting a blog that can attract organic traffic in your niche.
You'll use this blog as a hub for your inbound marketing strategy and to build your brand.
The good news is, it's nowhere near as difficult or expensive to get started with your own blog as it used to be. We recommend building your site with WordPress and a premium WordPress theme.
We really like Thrive Themes, which streamlines the process of turning your site into a money-making machine!
Check out Thrive Themes Here
An Online Marketplace
It's possible to get started in ecommerce without even having a website! All you have to do is establish an account with a prominent third-party marketplace.
Basically, if you list products for sale on an online marketplace such as eBay, Amazon, Etsy, or even Craigslist, you can start selling immediately. Most marketplaces support sellers just like you.
The best thing about a solution like Amazon is that it already has potential buyers for you on day one.
You get access to people who quite literally have their wallets out, and you get to piggyback off of the trust people have built up with a prominent ecommerce retailer.
On the other hand, competition is fierce, and you'll have a much more difficult time differentiating your brand from all of your fellow vendors clamoring for attention on the same platform. 
Ultimately, a marketplace like Amazon is very likely to play a role in your ecommerce business.
Even if it's not the primary place you sell, because it helps you build your brand where buyers already are.
If you want to figure out how to sell on Amazon – the king of ecommerce marketplaces – then we recommend Jungle Scout for product research. 
Learn More About Jungle Scout
An All-in-One Ecommerce Store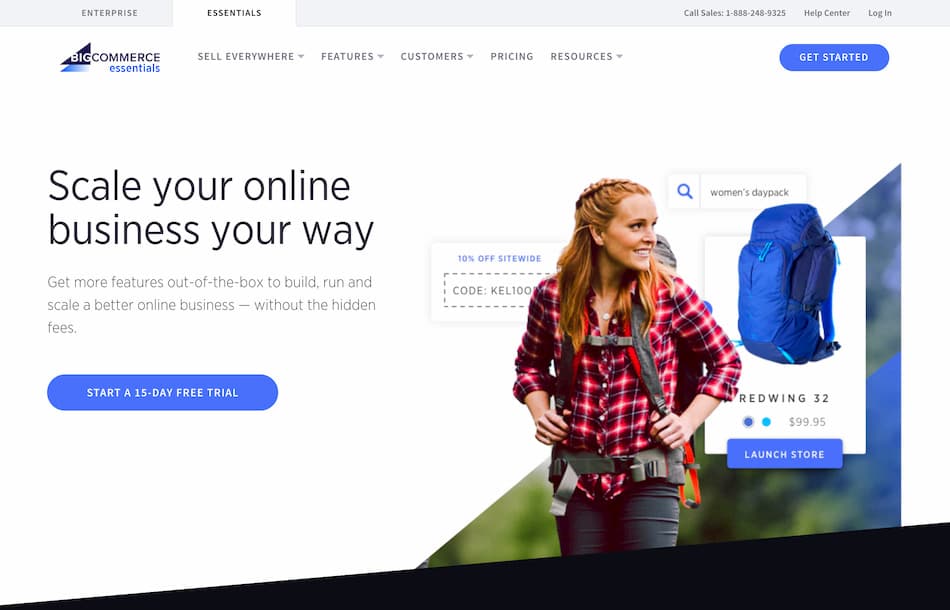 There's a third option: building your own store with an all-in-one ecommerce platform like BigCommerce or Shopify.
This is a quick way to launch your very own online store, where you can build your own brand and list products and services as well. It's similar to a website, but you pay for these services on a monthly subscription basis.
Anywhere from $29 to literally thousands as a big enterprise customer.
Now, don't get me wrong – you can be very successful with a store through one of these platforms. Just don't be under any illusion that your store will be a direct competitor with Amazon, eBay, Jet, Etsy, Walmart, Overstock, or Target.
According to BigCommerce, nearly 50 percent of all online shoppers will go straight to a large ecommerce marketplace when they're looking to make a purchase.
Instead, if you have an online store of your own, you can use third-party sales channels as great marketing opportunities to build brand awareness and maybe drive some additional traffic back to your store.
Even big brands like Microsoft don't turn down the chance to be found on a massive marketplace like Amazon – so why would you?
An all-in-one store is also useful for local businesses and any business owner who has a way to reach customers, but needs a way to actually process payments and fulfill orders.
We recommend Shopify for building your own online store. You can get a free 14-day trial right here!
Try out Shopify FREE for 14 Days!
An Email List
"The money is in the list."
There's really nothing like an email list to help your ecommerce business hit new highs.
Obviously, your best bet for building an email list is with an opt-in box on your own website. You'll want to sell people on signing up with a "lead magnet." Some kind of really enticing giveaway like a guide, checklist, or worksheet.
This offer needs to be good enough that you COULD sell it, but you're choosing to give it away instead.
You'll also need to have useful content to share in your emails regularly, so that it's not off-putting whenever you do try to sell something to your list.
The reason an email list is so important is that you're collecting a group of people who have raised their hand and said, "I'm interested in what you have to say."
These are ALL potential customers – they've demonstrated that they trust you and will be predisposed to purchase from you, especially compared to cold traffic online.
An email list will never replace other sales channels, but it's a fantastic asset and can lead to a lot of additional revenue. We really like Constant Contact as an email provider.
Try Constant Contact FREE for 60 Days!
Making Sales in Your Ecommerce Business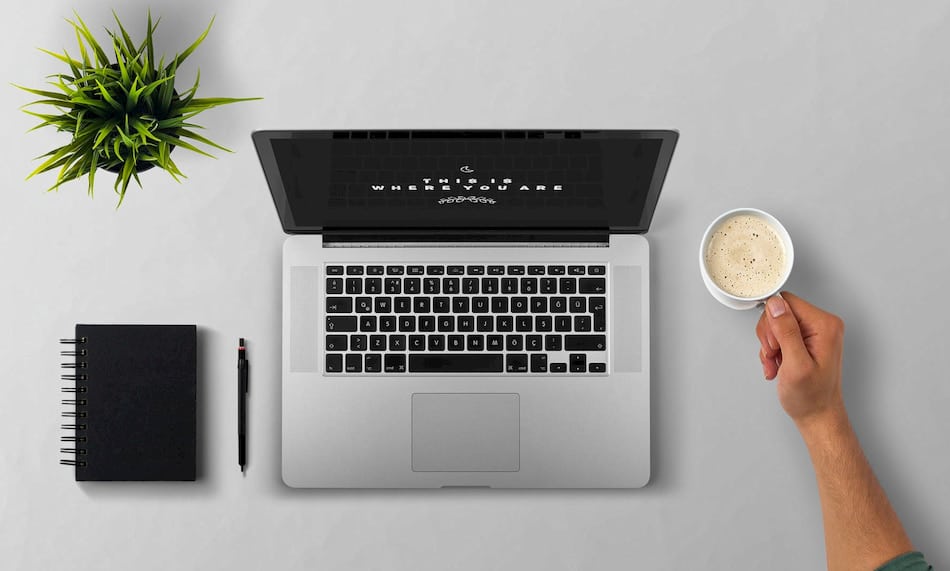 Even after you've picked a method of making money, figured out a product or service to offer, and decided on the channel(s) for selling, your work is only JUST beginning.
You might have a shiny, brand-spanking-new online store on your website or Amazon, but now, it's time to get some sales (or maybe you need help coming up with a great Amazon store name)!
First things first…are your product listings optimized for SEO and complete with professional images and irresistible copy?
That's an important start, but the bigger part of this equation is going to be TRAFFIC.
On your own ecommerce website, the two primary ways of getting traffic are SEO and paid ads. 
Search Engine Optimization
Getting comfortable with search engine optimization and keyword research is key for any online business. You aren't going to succeed unless you reach buyers who are interested in what you have to sell.
That means you need to think like your ideal customer and ask yourself: what topics would I be interested in?
Then, use an SEO tool to conduct keyword research and uncover some suggested keywords you can target with quality content.
Whenever possible, focus on buyer-intent keywords for users who are ready to make a purchase.
For example, instead of the keyword "who invented shoes," you'd want to rank for "best shoes for Christmas gift," because the second term sounds like someone who would actually buy the right pair of shoes if they found them!
Ultimately, SEO is a longer-term strategy, but it's essential for your business, because your ROI from organic traffic is much better than continually investing in paid ads.
You won't really see significant results for six months to a year, but it's a much stronger foundation for your business compared to alternative traffic sources.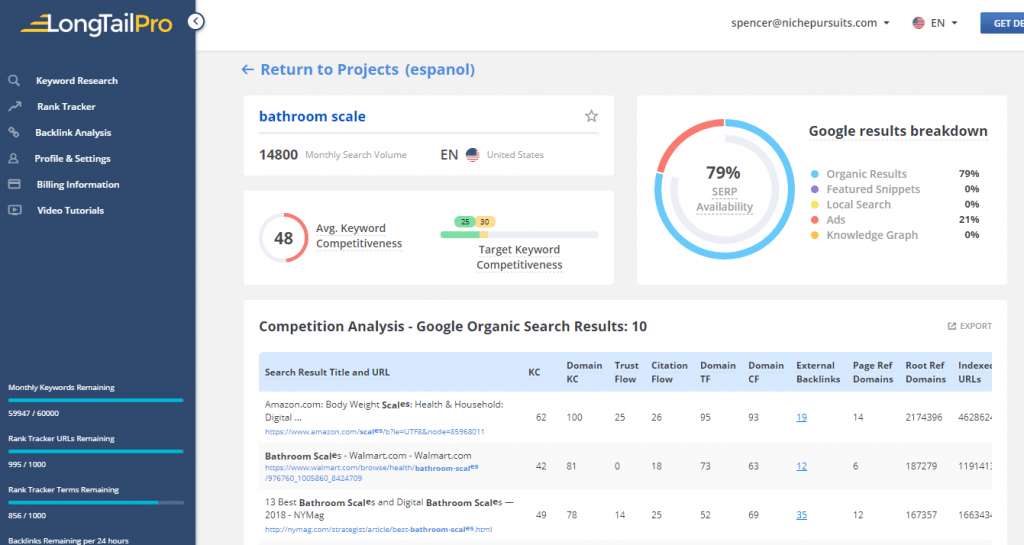 To do thorough keyword research, we recommend the SEO tool Long Tail Pro.
Try Long Tail Pro Today!
Paid Ads
If you'd rather not wait for SEO to start bringing decent organic traffic to your website, then paid ads through Facebook or Google might be on the table for you! 
One of the best things about this approach is your ability to split test and optimize everything.
In effect, you can use the copy and creative on your paid ads to help you test your assumptions and discover what works.
Some ad gurus even optimize to a point where the money they spend on their ads leads to a consistent positive ROI.
I'm not a paid ads guru, but I believe there's still value in conducting some paid ads to help jumpstart sales and learn real data points about your audience.
An Online Marketplace
If you're selling on a marketplace like Amazon or Etsy, it's a little different than with your website or Shopify store. You'll set up your own product listings there, and they'll take a percentage of your profits, as well as a monthly subscription fee or an upfront payment for listings.
These costs can be significant, so you shouldn't list anything you're not committed to selling!
But you should recognize that these third-party marketplaces are great marketing channels for you.
Just like you might try to pull visitors to your website from social sites like YouTube or Facebook, you can do the same with these online marketplaces.
Amazon is a huge search engine in its own right. Selling products on Amazon with SEO in mind could help you raise your overall business profile fast!
When Will You Make a Profit?
The reality is, ecommerce isn't easy! Our fellow internet users are inundated with opportunities to buy online, and until you and your business have built a trustworthy reputation, your potential customers may not be inclined to pay a stranger like you for any product or service. 
Fortunately, you can put the odds on your side through social proof: a high numbers of followers, an actively engaged community, positive product reviews, and plenty of authoritative content.
But still, you should expect that your ecommerce business isn't likely to make a profit immediately.
Like with most businesses, there will be an initial investment upfront. But you should hopefully see a break-even point within a handful of months.
It's obviously faster to turn a profit if you sell a service as opposed to products, because you're just capturing a profit margin rather than trading your labor for dollars.
On the other hand, products can sell without you, which makes them a lot more scalable.
You'll have to decide which balance of products and services is right for you – but don't worry!
All of the money and effort you put in now will help you see which products perform best, raise awareness about your brand, help you build an email list, and collect data about who your ideal customers are.
You have to start somewhere!
Advanced Tactics for Ecommerce Success
You don't always get all of the fanciest tools and techniques when you're new to ecommerce, because you need a solid foundation for your business first.
But as you grow and start to bring in some revenue, you'll want to invest in some additional tactics that can really help you optimize your business!
Here are a few advanced techniques to be thinking about.
Analytics
At first, you just won't have a lot of numbers to work with. But as you start to build an online presence and make sales, you'll collect data on a lot of different metrics:
Total monthly sessions
Bounce rate
Clickthrough rate
Time on page
Revenue per thousand (RPM) visitors
Customer lifetime value (CLV)
The list goes on and on, trust me! Every business is unique, so the key performance indicators (KPIs) that YOU find important will probably differ from those of other businesses.
However, it's important that you do follow the numbers using Google Analytics and Google Search Console for your website. You'll also want to have a solid tool like SEMRush or Ahrefs (or Ahrefs alternative) to track your SEO.
If you have an online store with Shopify, you'll be able to follow all of your metrics there.
Any social media site or online marketplace will have analytics as well, particularly if you're running paid ads.
Lastly, if you opt for a landing page builder like Instapage, you'll get plenty of data to work with there as well.
Conversion Rate Optimization
The conversion rate is the percentage of visitors who land on your page and complete a desired action (in ecommerce, that's usually making a purchase).
According to BigCommerce, (check out our BigCommerce review here) the average ecommerce conversion rate is between 1 and 2 percent.
Regardless of the average, your goal should be to have the highest possible conversion rate you can get, because that equates to more sales and returns more money for every marketing dollar you spend.
You can use tools like HotJar with heat maps to help you see what a typical user does on your site, including clicks, cursor movement, and scrolling.
In conjunction with Google Analytics, HotJar lets you pinpoint what's working and what isn't.
Good conversion rate optimization starts with making sure that you're providing the best possible user experience, including quality images and videos, scannable text, and fast page loading speeds.
From there, you can conduct A/B tests of designs, layouts, colors, headlines, and more to continue improving your conversions!
Abandoned cart recovery
Abandoned cart recovery is built-in to popular all-in-one ecommerce platforms like Shopify and BigCommerce.
The way it works is pretty simple: when a user adds an item to their cart, but doesn't fully check out, the software sends them an email reminding them to finish their purchase.
This simple reminder can boost conversion by 30 percent!
I can't stress enough how important it is to implement abandoned cart recovery for ANY ecommerce store you run. This one feature could mean the difference between profitability and closing up shop.
Retargeting
Similar to abandoned cart recovery, many site visitors will quit their session before they make a purchase, but they'll still have an interest in your products or your content. If only there were a way to get in front of them again.
Well, that's exactly why retargeting is such a great tactic to invest in!
Both Google and Facebook offer their own retargeting options, allowing you to place targeted ads on other websites based on certain triggers from your own.
With an ecommerce site, for example, you could retarget someone who visited your store page or a specific blog post, but didn't make a purchase.
This is incredibly valuable, because it lets you sell to people who are ALREADY warm leads.
Retargeting may not be something you do right away, but the better you get to know your audience and their particular buyer's journey, the more effective you'll be when it's time to retarget them!
How to Make Money With Ecommerce Wrap-up
Well, that's probably plenty of information on how to make money with ecommerce for one post.
There are almost as many ways to make money online as there are online users… Okay, maybe not QUITE that many, but there definitely are a LOT of options out there!
What this means is, you need to be very deliberate about which approach you take.
It's a delicate balance of avoiding shiny object syndrome, but not being SO single-minded that you refuse to pivot when a better opportunity presents itself!
My recommendation is to start with a fairly solid plan and stick to it, but be flexible enough that you can take some risks and test your strategy over time.
Remember the four components you need for a successful ecommerce business:
Decide on your unique selling proposition.
Pick a business model (ie products and services to sell).
Set up your sales channels.
Execute tactics for getting traffic.
By employing these key steps, you'll be on track to get your business going and make money with ecommerce.
Please let me know if you have any questions – just comment below!
Want to learn step-by-step how I built my Niche Site Empire up to a full-time income?
Yes! I Love to Learn
Learn How I Built My Niche Site Empire to a Full-time Income
How to Pick the Right Keywords at the START, and avoid the losers
How to Scale and Outsource 90% of the Work, Allowing Your Empire to GROW Without You
How to Build a Site That Gets REAL TRAFFIC FROM GOOGLE (every. single. day.)
Subscribe to the Niche Pursuits Newsletter delivered with value 3X per week