951 Urban & Mountain Bicycle Company Name Ideas
When you buy something through one of the links on our site, we may earn an affiliate commission.
Are you ready for an exciting ride into the world of bicycle company names?
Unlock the secrets of naming mastery and leave competitors in the dust. From mountain conquerors to urban explorers, we are here to get your wheels turning.
We will dive into the art of naming with creative finesse, expert tips, and a dash of pedal-pounding inspiration. So strap on your helmet and join the ride to your winning brand!
Mountain Bicycle Company Names
Summit Cycles
Alpine Bikes
Peak Pedalers
Trailblazer Bicycles
Mountain Majesty
Wild Ride Cycles
Summit Seekers
Vertigo Bikes
Epic Trails
Rocky Ridge Rides
Mountain Monarchs
Thrill Seeker Cycles
Apex Adventures
Alpine Assault
Timber Trails
Ridge Runner Bikes
Mountain Maverick
Summit Slayers
Peak Pursuit
Peak Performance Bicycles
Mountain Masterminds
Alpine Aces
Gravity Riders
Vertical Velocity
Thrash Trails
Summit Shredders
Mountain Meltdown
Peak Power Cycles
Alpaca Bicycles
Ridge Roamers
Mountain Mayhem
Peak Prodigy
Timber Terror
Trail Tamer Bikes
Mountain Magic Cycles
Alpine Adrenaline
Summit Cyclery
High Altitude Bikes
Mountain Madness
Peak Pioneers
Thunder Trails
Mountain Masterpiece
Summit Slalom
Alpine Assault Bicycles
Peak Pursuit Cycles
Mountain Majesty Bikes
Peak Performance Cycles
Timber Trail Bicycles
Mountain Monarch Cycles
Alpine Adventure Bikes
Vertical Velocity Cycles
Radical Names for Your Road Bike Biz
Velocity Vortex
Aero Assault
Rapid Roadsters
Turbo Thrust
Ignite Cycles
Sprint Surge
Blaze Bicycles
Warp Speed Wheels
Swift Strides
Precision Pedalers
Nitro Navigators
AeroDyne
Lightning Locomotion
FlashFury
Rapid Rides
Velocity Vendetta
AeroStorm
Pinnacle Pace
Bullet Bikes
Speed Demon Cycles
ThrustTech
Jetstream Wheels
VeloVortex
TurboTread
Accelerate Cycles
Rapid Fire Roadsters
Velocity Vanguard
AeroBlitz
Rocket Roadsters
Swift Sizzle
Precision Prodigy
NitroVelocity
Speedscape
WarpWheels
Lightning Leap
FlashForce
Rapid Rocket
Velocity Vengeance
AeroSwift
Pinnacle Pace Cycles
Bullet Blaze
Speed Thriller
ThrustTrek
Jetstream Journeys
VeloVista
TurboTraverse
Accelerati Cycles
Rapid Revolvers
Velocity Vista
AeroArc
Electrifying Names for an E-Bike Company
ElectraVolt
PowerPulse
ElectroCycle
Energetic E-Bikes
ElectriRide
ZapZephyr
VoltVibe
SparkSpin
ElectraCharge
PowerSurge Cycles
ShockWave E-Bikes
ElectroSpark
Energon Wheels
ElectriCruiser
AmpedUp Bicycles
JoltJoy
VoltVelocity
SparkStrike
ElectraBoost
PowerPulse Cycles
ZapZone
VoltVortex
ElectriGlide
SurgeShift
EnergyEvoke
ElectraFlow
PowerThrust Cycles
ShockStorm
ElectroZoom
Energon E-Bikes
ElectriTrail
AmpedRider
VoltRevolution
SparkShift
ElectraJolt
PowerSurge Wheels
ZapZest
VoltVantage
ElectroWave
Energetic E-Bikes
ElectriClimb
AmpedMotion
VoltVolt
SparkSpin Cycles
ElectraCharge
PowerPulse Pedalers
ShockWave E-Bikes
ElectroSpark
Energon Elite
ElectriRide
Names for Touring Bike Dealerships
Wanderlust Wheels
TourTrek Bicycles
Expedition Explorers
RoamReady Cycles
Nomadical Bikes
ExploreQuest
Voyage Velo
DiscoverDrive
Adventura Cycles
TrekTrails
PedalPioneer
JourneyJoy
ExploreXpress
Trekker's Haven
VentureVelo
DiscoverDestiny
Odyssey Wheels
ExpeditionEaze
Wayfarer's Wheels
Seeker's Saddle
TourEnvy
Wandering Wheels
TrekTrack
Vagabond Velo
DiscoverEase
Roamer's Ride
Nomadic Trails
ExcursionEra
WanderRider
TouringTrek
PedalQuest
JourneyTrail
ExploreEssence
Odyssey Bicycles
ExpeditionEscape
Wayfarer's Wanderlust
Seeker's Journey
TrekTopia
DiscoverAdventures
Odyssey Wheels
ExpeditionEaze
Vagabond Velo
ExploreZen
RoamRider
Nomadic Trails
VentureVista
Wanderer's Wheels
TrekTrack Cycles
DiscoverEssence
Wayfarer's Wander
Names for Tandem Rental Firms
DuoRide Rentals
Tandem Tracks
TwinTrail Rentals
CoRide Cycles
PartnerPedalers
DualDrive Rentals
DoubleJoy Bicycles
TandemTrek
TandemTrailblazers
DuoWheel Rentals
Teamwork Tandems
PairUp Cycles
Side by Side Rentals
TandemVibe
TogetherRide Bicycles
DynamicDuo Rentals
TwinTrek
CoMotion Cycles
TandemPursuit
DoubleDelight Rentals
PartnerPedals
DualDrive Cycles
TandemTrails
TandemTrack Rentals
DuoWheel Cycles
TeamTrek Tandems
PairUp Rentals
Side by Side Cycles
TandemVelocity
DuoJoy Rentals
TandemTogether
DynamicDuo Cycles
TwinTraverse Rentals
CoRide Tandems
Partnered Pedalers
DoubleTime Rentals
TandemTrekker
TandemTrailblazer Rentals
DuoWheel Tandems
Teamwork on Wheels
PairPedalers
Side by Side Tandems
TandemVista
TogetherWheel Rentals
DualDelight Cycles
TandemSync
TwinTrails Rentals
CoMotion Tandems
Partnered Pedals
DoubleUp Rentals
Hot Names for Hybrid Bike Shops
BlazeBike
FireFly Cycles
IgniteRider
SizzleCycle
InfernoBicycles
TurboTrek
FusionRide
VoltaVelo
SparkCycle
PhoenixPedalers
RadiantRider
TurboHybrid
FlameBicycles
ElectraHybrid
IgnitionCycle
BlazeRider
HeatwaveBikes
ThrustTrek
VolcanicVelo
RapidFireRider
TurboCharge Bicycles
IgniteTrail
InfernoHybrid
FlareBikes
ElectroFusion
TurboVolt
FirestormRider
BlazeHybrid
VelocityVibe
SizzlePedalers
RadiateRide
TurboGlide
PhoenixCycle
SparkHybrid
InfernoRider
FusionFlame
VoltaTrek
IgniteVelocity
TurboBlaze Bicycles
FireFlyHybrid
RadiantRider
ThrustTraverse
ElectroFuse
InfernoVelo
TurboBoost Bikes
IgnitionHybrid
BlazeRush
HeatwavePedalers
TurboChargeRide
RadiateHybrid
Catchy Bicycle Company Names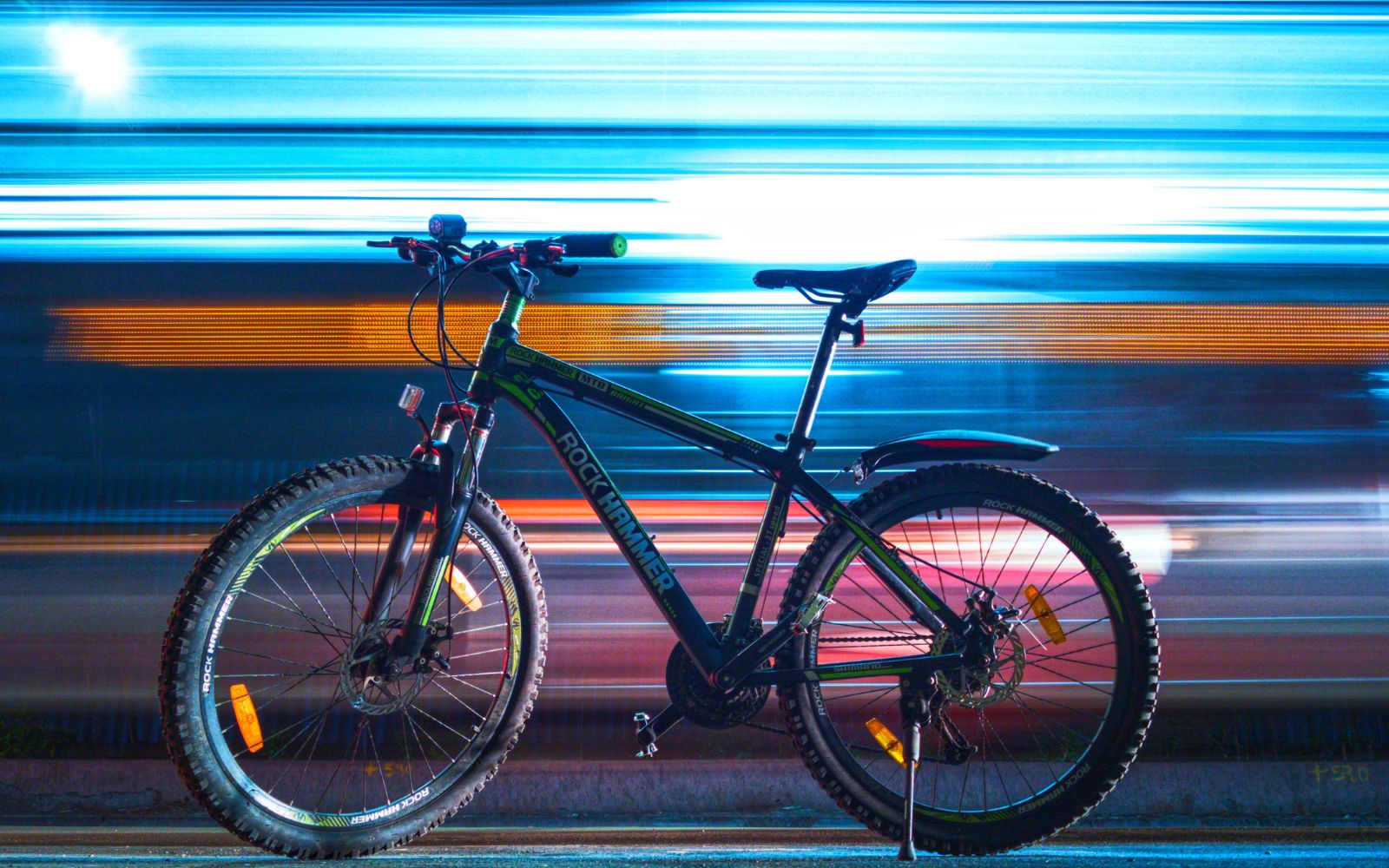 VeloVibes
SpinFusion
PedalPulse
CycleCharm
WheelWizards
SpeedSquad
GearGalore
Spinergy
CycloneCycles
SwiftSpin
RideRevolution
TurboPedalers
AeroMotion
SpinCycle
PedalPower
CycloneCharm
VelocityVibe
SpinRider
RideRhythm
GearUp Bicycles
TurboTwist
AeroBoost
SpinergyCycle
PedalPizzazz
CycloneMotion
ZoomZing
SpinFrenzy
RideRocket
GearGlide
TurboCycle
AeroDash
SpinSpirit
PedalPassion
CycloneZest
VelocityVenture
SpinSensation
RideRenegade
GearGalaxy
TurboThrill
AeroVelocity
SpinSurge
PedalPulse
CycloneSpeed
ZoomZoom
SpinFever
RideRush
GearGusto
TurboTrek
AeroSpark
SpinCycleCo
Creative Bicycle Company Names
WheelWonders
CycleCraft
PedalPalace
VeloVerse
GearGenius
SpinSculpt
TrekTales
ArtisticRides
SwiftSprocket
VelocityVision
Spinovation
CycleCanvas
PedalParadox
WanderWheels
GearGizmo
SpinSpectrum
CycleSymphony
VeloVortex
SparkCycle
SpinFlair
GearGallery
MotionMuse
CycleCreations
PedalPizzazz
VeloVista
SpinArt
GearGenie
CycleSculpt
PedalPoetry
VeloVerse
SpinCraft
GearGleam
MotionMarvel
CycleCanvas
PedalPulse
VeloVivid
SpinRevolution
GearGallery
MotionMasterpiece
CycleWhimsy
PedalPanorama
VeloVisions
Spinistry
GearGenius
CycleSerenade
PedalPalette
VeloVivid
SpinArtistry
GearGlimpse
GearMuse
Modern Names for Your Retro-style Bicycle Biz
RetroRevive
VintageVelo
ClassicCycleCo
TimelessRides
NostalgiaBicycles
RetroMotion
VintageVibes
ModernClassics
RevivalRiders
RetroGlide
NeoVintage
RetroSpin
RetroRevolution
VintageReborn
ModernHeritage
RetroCruise
TimelessTrek
ReviveRetro
RetroGear
VintageVantage
ContemporaryClassics
RetroCycleWorks
ModernVintage
RetroGears
RevivalCycles
RetroVelvet
VintageEra
RetroRevamp
TimelessPedals
VintageTwist
RetroMotion
RetroMakers
ModernRetro
ReviveVintage
RetroCruisers
VintageRevolution
ClassicRevival
RetroGlide
RetroVelocity
VintageRiders
RetroRevolution
ModernClassics
VintageReborn
RevivalRiders
RetroSpin
NeoVintage
RetroCruise
TimelessTrek
RetroGear
VintageVantage
Rhyming Bicycle Company Names
CycleStyle
SpeedSeed
PedalPetal
SpinWin
RideStride
GearCheer
WheelFeel
TurboBuro
AeroHero
GlidePride
TrekFleck
SpinGrin
FlyHigh
SwiftDrift
ZoomBroom
CycloneTone
SprintHint
RevolveSolve
PedalMedal
RollSoul
TurboChurro
AeroSparrow
WhizFizz
VelocityCity
SpinPin
BlazeAmaze
GlidePride
SprintHint
RideStride
AeroHero
GearCheer
PedalPetal
SpinWin
SpeedSeed
FlyHigh
TrekFleck
ZoomBroom
CycloneTone
SwiftDrift
RevolveSolve
TurboBuro
SpinGrin
RollSoul
SprintHint
PedalMedal
AeroSparrow
WhizFizz
VelocityCity
SpinPin
BlazeAmaze
Urban Bicycle Company Names
CityCycle
UrbanRide
MetroMotion
PedalCity
StreetWheels
UrbanVelocity
UrbanTrek
UrbanGlide
CityCruisers
MetroPedal
UrbanSpin
UrbanWheelers
CityShift
UrbanCycles
MetroMover
PedalCity
StreetRiders
UrbanBikeCo
CityGears
UrbanMove
MetroWheel
UrbanCruise
CityScoot
UrbanShift
PedalUrban
StreetCycle
UrbanMotion
CityVelo
UrbanRider
MetroPedals
UrbanSpin
UrbanWheelworks
CityGlide
UrbanCyclists
MetroVelocity
PedalCity
StreetWheels
UrbanMove
CityShift
UrbanBikeCo
MetroMover
UrbanRide
CityGears
UrbanCruise
PedalUrban
UrbanMotion
StreetCycle
UrbanRider
CityVelo
UrbanSpin
Cool Cruiser Bike Co. Names
CruiseMax
SmoothRider
GlideCoast
Chillin'Wheels
EasyBreezy
RetroCruiser
SereneCycle
ZenRide
LeisureLuxe
RelaxRoll
LaidBackBikes
DreamCruiser
CoastalCruise
FreeWheel
BeachBikeCo
CoolCruise
SunRider
MellowMotion
ZenithCycles
SmoothSailing
EffortlessRide
ChillVibe
EasyRider
RetroGlide
SerenityCruisers
UrbanZen
LeisureLuxury
GlideCoast
CruiseWave
BreezyBikes
RelaxedRoll
LaidBackCycles
DreamCruise
CoastalRide
FreeWheelers
CoolCoast
SunGlider
MellowCruise
ZenCycle
SmoothSerenity
EffortlessGlide
ChillCruise
EasyBreeze
RetroRoll
SereneRider
UrbanZenith
LeisureLuxe
GlideEasy
CruiseVibe
BreezyRides
Racy Names for Racing Bike Companies
SpeedFury
AeroSonic
VelocityThrust
TurboBlaze
SwiftStrike
RacePulse
PowerSurge
DashVelocity
RapidCyclone
VeloRaptor
SprintRocket
SpeedXcel
AeroMaximus
NitroBurst
TurboForce
VelocityVortex
RapidFlare
SprintShift
RaceCharge
SpeedTornado
AeroEdge
PowerSprint
DashMomentum
TurboBoost
VelocityVolt
RapidBolt
SonicSpeed
SwiftCyclone
AeroRevolution
SprintSurge
RaceThunder
SpeedBlitz
TurboMach
VelocityStreak
RapidDash
DashBlade
SonicDrive
TurboPulse
SpeedRaptor
AeroVelocity
PowerBolt
RaceAdrenaline
VelocitySonic
RapidBreeze
SprintTornado
TurboGlide
SpeedSpark
VeloDash
SwiftStorm
AeroBreeze
Folding Bicycle Company Names
FoldCraft
FlexiCycle
FoldNest
EasyFold
SwiftFold
FoldMover
FlexiWheel
FoldTech
CompactCycles
FoldRide
FlexiGlide
EasyGlide
FoldXpress
SwiftFold
FlexiGo
FoldDynamics
EasyRider
FoldMotion
FlexiPedal
CompactCruisers
FoldableFreedom
SwiftGlide
FlexiMove
FoldEase
EasyFold
FoldXcel
FlexiCruise
CompactMobility
FoldTech
SwiftFold
FlexiRider
EasyGlide
FoldMover
CompactTravel
FlexiGo
FoldDynamics
EasyRide
FoldMotion
FlexiPedal
SwiftCruiser
FoldableJourney
FlexiGlide
EasyFold
FoldXpress
CompactCycle
SwiftFold
FlexiMove
FoldEase
EasyGlide
FoldXcel
Children's Bike Specialist Names
KidWheels
MiniCycles
LittleRiders
TinyTrek
FunBikes
JuniorJourney
KiddieCruisers
TinyTreads
MiniMotion
PlayPedals
HappyWheels
AdventureKids
TinyTrails
PedalPals
JuniorRollers
LittleGlide
FunCycleCo
TinyTrekker
MiniWheelers
PlayfulPedals
KidVenture
TinyTrailblazers
JuniorCycles
LittleRiders
FunBikeCo
TinyTreads
MiniMotion
PlaytimePedals
HappyCruisers
AdventureKiddos
TinyExplorers
JuniorPedalers
LittleGlider
FunWheelers
TinyTrekking
MiniWheelies
PlayfulRiders
KidQuest
TinyTrailSeekers
JuniorRollerCo
LittleGlide
FunCycle
TinyTrekker
MiniCycles
PlayPedalers
KidVentures
TinyTrailblazers
JuniorCyclers
LittleRiders
FunBikeCo
Brilliant Names for Bike Accessory Startups
CycleGear
BikePro
RideMate
GearUp
BikeLink
SpinSafe
CycleHive
PedalPlus
GearGuru
BikeEssentials
RideReady
CycleTech
SpinSmart
GearBoost
BikeAid
RideSolutions
CycleZone
PedalPouch
GearMax
BikeWorks
RideGuard
CycleSwift
SpinSaver
GearFlow
BikeSupport
RideEssence
CycleMaster
PedalSentry
GearEssentials
BikeProtekt
RideMax
CycleTech
SpinDefender
GearWise
BikeInnovate
RideGear
CycleFlow
PedalSecure
GearOptimize
BikeAdvantage
RideShield
CyclePulse
SpinAssure
GearPrime
BikeSolution
RideMastery
CycleTech
PedalGuard
GearEdge
BikeElevate
Fab Names for Fat Bike Firms
FatTrax
PlumpPedals
ChunkyCycles
BigWheelers
FluffyRide
FatGlide
HeavyDutyBikes
ChubbyCruisers
WideTrek
JumboMotion
BigRollers
PudgyPedals
CurvyCycles
PlusSizeBikes
FatTread
RobustRide
BeefyBicycles
StoutCruisers
ThickWheelers
BulkyBikes
WideTrack
PlumpRiders
MightyMotion
FatTraction
SolidCycles
ChunkyGlide
WideRide
BigTrek
FluffyCruisers
HeavyDutyRides
JumboPedals
FatRollers
PlushCycle
ChubbyGlide
WideTrail
PudgyMotion
CurvyCruisers
PlusSizeRides
FatWheelers
RobustBikes
StoutPedals
ThickCycles
BulkyRiders
WideGlide
PlumpTracks
MightyRollers
FatTrek
SolidCruisers
ChunkyMotion
WideWheelers
Awesome Names for Adventure Cycling Ventures
TrailQuest
AdventureRide
ExploraBike
TrekTactics
WanderWheel
EpicCycleCo
VentureVelo
BravePedals
ThrillTrail
ExploreMotion
QuestCycles
AdrenalineRide
JourneyBikes
RoamRiders
AdventurePulse
TrailblazeCycle
ExploreEdge
BraveWheels
ExcursionCycles
TrekkerTrail
EpicRideCo
VentureVelocity
DiscoverPedals
ThrillSeekerCycle
WanderlustWheels
QuestMasters
AdrenalineAdventures
JourneyJunkies
RoamRhythm
AdventurePioneer
TrailblazerCycles
ExploreXtreme
BraveExpedition
ExcursionQuest
TrekkerTracks
EpicAdventureCo
VentureVoyager
DiscoverExplore
ThrillTrailblazer
WandererCycles
QuestTrail
AdrenalineJourney
JourneyPulse
RoamingRiders
AdventureTrek
TrailSeekerCycle
ExploreEnigma
BraveExplorers
ExcursionWheels
TrekkerTrails
Sizzling Bicycle Specialist Names
SpeedDemon Cycles
GearMasters
AeroElite Bikes
TechTrek Cycles
ProPrecision
PerformancePedals
TrailBlazer Specialists
CustomCruisers
TurboTech Bicycles
UrbanX Specialists
EliteEndurance
XtremeSpeed Bikes
OffRoadGurus
AeroXcel
PrecisionPro Cycles
AdventureXperts
CycloTech
MountainMasters
UrbanEdge Specialists
SpeedShift Cycles
TechTrailblazers
ProRiders
PerformanceXperts
TrailTech Bicycles
CustomCycles
TurboTrailblazers
AeroPrecision
XtremePedals
OffRoadXperts
EliteTech Bikes
UrbanVelocity
SpeedMasters
GearXcel Bicycles
PrecisionShift
AdventureTrailblazers
CycloSpeed
MountainXperts
UrbanTech Bikes
SpeedEdge Specialists
TechPrecision
ProXperts
PerformanceTrailblazers
TrailTech Bicycles
CustomCruisers
TurboTechXperts
AeroShift
XtremeRiders
OffRoadTech Bikes
EliteEndurance
UrbanXperts
Living the Bike Life With Tips for Naming Your Startup
After making a list of your favorite bicycle company names, it is now decision time. Here are some friendly and informative tips to get you on the road.
Embody your brand identity. Are you focusing on eco-friendly commuting, high-performance racing bikes, or family-friendly designs? Reflecting your brand identity in the name will help customers connect with your products and services.
Research your target market. Are you targeting adventure enthusiasts, urban commuters, or cycling enthusiasts? Tailoring your name to resonate with your specific audience will help to create a strong brand presence.
Be memorable and distinctive. Aim for a name that stands out from the competition. Consider using creative wordplay or unexpected combinations to make it more engaging and distinct.
Keep the name simple and easy to pronounce. A complicated or confusing name may create barriers for potential customers trying to remember or recommend your brand. Simplicity fosters brand recognition and word-of-mouth referrals.
Consider scalability and longevity. Will your name remain relevant and suitable as you expand your product line or enter new markets? Choose a name that allows for scalability and has the potential to grow with your business.
Check availability and legal considerations. Before finalizing your name, research the copyright database and check the trademark.
Check for domain name availability to secure your online presence on a suitable site like Namecheap. And if you need help, read our article on how to create a website for your business. You will also want to promote your business on the top social media platforms.
Get feedback. Share your potential names with friends, family, and colleagues to get their insight. They may offer a fresh perspective or notice something you have not considered. Use their feedback to refine your choices and make an informed decision.
Visualize how the name looks and feels in different branding materials. This exercise will help gauge how well it aligns with your brand image and desired aesthetics.
Naming your bike company is an exciting opportunity to create a powerful and memorable brand identity. By understanding your target market and following these tips, you will be well on your way to finding the perfect name.
And remember - It's always a great day to ride!
Want to learn step-by-step how I built my Niche Site Empire up to a full-time income?
Yes! I Love to Learn
Learn How I Built My Niche Site Empire to a Full-time Income
How to Pick the Right Keywords at the START, and avoid the losers
How to Scale and Outsource 90% of the Work, Allowing Your Empire to GROW Without You
How to Build a Site That Gets REAL TRAFFIC FROM GOOGLE (every. single. day.)
Subscribe to the Niche Pursuits Newsletter delivered with value 3X per week