50 Fun And Exciting Hobbies That Make Money Fast!
When you buy something through one of the links on our site, we may earn an affiliate commission.
Hobbies that make money will pay for themselves.
It's always good to have an extra source of income while enjoying what you are doing. If you can make money from your hobby, well… what more could you want?
Whether you are looking for a side hustle to make a bit of extra cash or something you can turn into a full-time job, there will be a profitable hobby for you on this list.
Profitable Hobbies
Almost all of the hobbies on this list are suitable for beginners.
If one of these hobbies that pay sound interesting to you, don't be afraid to give it a go. You never know, you might find a new passion that could turn into a career!
Art and Illustration
If you have some artistic talent, then you have a great way to make money.
There are many ways that artists and illustrators can make money by doing what they love.
Even better, you can create sources of passive income by selling your designs using Print on Demand services like Printful.
Here are just a few ways artists can make money:
Selling original artwork
Selling prints of your work on Etsy
Creating and selling printed mugs
Selling Your Designs on POD sites
Offering graphic design services
Take commissions
Teach workshops
Create an online course on art for beginners
Print-on-demand services are one of the best ways for artists to earn passive income. You only need to create a design once and then you can sell it an infinite number of times.
Writing
Writing can be one of the best hobbies to make money from.
The demand for good writers is HUGE, so if you love writing then it's a great way to make extra cash.
Textbroker is one of the easiest sites to start freelancing on, but you can find freelance writing jobs on dozens of sites like Textbroker.
Becoming a freelance writer will require a couple of samples of your writing to show prospective clients. It may be a good idea to either set up your own blog or publish some articles as guest posts on other blogs.
Another way to make money by writing is by publishing on Medium. Medium is a publishing platform that charges members a $5 monthly fee to readers and pays writers for content.
Cooking
If you're a pro in the kitchen, consider using your skills to make money.
There are many ways to make money cooking, but here are some of the best ideas:
Start a supper club
Advertise yourself as a private chef
Start a food blog
Publish a recipe book
Start a food truck or food stall
Hold cooking classes
Offer to cook evening meals for local people
Starting a food blog is one of the best hobbies that make money. It's surprisingly easy to start, costs are low, and there is the potential to earn a lot.
Check out our in-depth guide on how to start a food blog.
Photography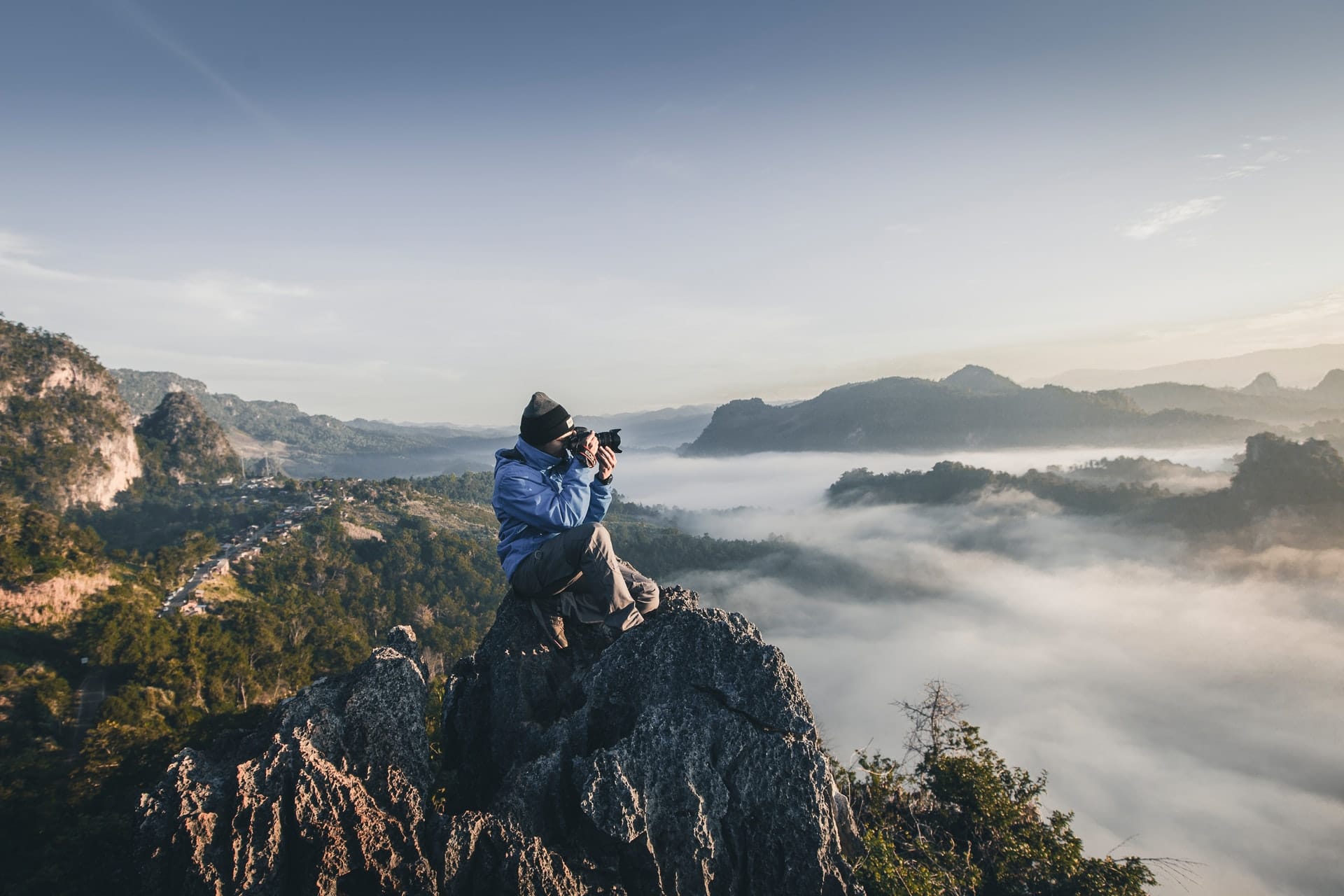 If you're a talented photographer, then you can use your skills to make money.
Some great ways to make money as a photographer include:
Selling prints of your photos online on platforms like Etsy
Offer your services as a wedding photographer
Sell your photos on stock photo websites like Getty images
Sell your photos in local galleries and coffee shops
Offer your services to local real estate businesses
Enter photography competitions
You will need a good camera or a phone that can take high-quality images. You may also want to consider investing in some image editing software to create photos that really stand out!
Gardening
If you are a keen gardener, then offering your gardening services to people in your neighborhood can be a great way to make extra money.
You can work as little or as much as you want, making it a great retirement hobby. The best thing about gardening is that it's great for your health, and you get to make money by spending time outdoors! Check out our list of gardening business name ideas for naming suggestions for your new venture.
Make extra income with your gardening skills by starting a gardening blog where you share your gardening tips and tricks. Monetize it with affiliate links when mentioning gardening products and services.
Brewing Beer
This is definitely one of the most fun hobbies that make money!
Love brewing your own beer?
Consider starting a microbrewery in your home and sell home-brewed beer locally. There will be licensing issues that you would need to look into depending on where you live.
Another way you can make extra income by brewing beer is by selling your own recipes.
If you have been brewing for a while and built up a bank of recipes, you can put them together and create a book. You can create hardback recipe books or e-books to sell on Amazon.
Blogging
Blogging can be a great side hustle to make extra money online.
It's very easy to start a blog, and it doesn't cost much to get going either. Some bloggers are earning thousands of dollars per month! Check out these examples of bloggers making  $2000 – $100,000 per month.
You can start a blog about almost any subject, but it's a good idea to choose something you are passionate about so that you don't get bored.
Some ideas of popular blogging niches include:
Food
Mommy Blogs
Interior Design
Personal Finance
Health and Fitness
Blogs can make money in a few different ways, including affiliate marketing, advertising, and sponsorships/partnerships with brands.
Social Media
If you love spending time on social media, why not get paid for it?!
You can make money with your social media accounts by partnering with brands on sponsored posts or through affiliate marketing.
You don't need to be a celebrity or have a huge following either.
Micro-influencers are becoming more and more popular with brands that want to reach a very specific audience. If you have a particular focus that you post about on social media then partner with brands in the same niche.
Want to GROW your social media following fast?!
Find out how we grew a social media following of 10,800 in only 17 days!
GET SOCIAL FOLLOWERS FAST!
Playing a musical Instrument
Can you play a musical instrument?
If so this can be a great way to make extra money. Musicians can make extra money by offering to play at local bars, restaurants, and weddings. You can even try busking on the street if you live in a busy area!
Offering music lessons to people is another way to turn your hobby into a moneymaker. This can be done in person or online if you want to branch out further.
Pet Sitting
If you love animals then pet sitting is a great way to earn some extra cash.
Over 85 Million families in the US have a pet – that's 67% of all households.
Many of these people need a pet sitter when they go away on holiday, so you can cash in on this by offering your services.
You can advertise as a pet sitter on Facebook and other local forums, or even put up a poster in a local newsagent or supermarket.
Many people want pet sitters who can stay in their homes while they are away to minimize their pet's stress. Sites like Trusted Housesitters are a great place to look for pet and house sitting gigs!
Here's help with inspiration for your pet-sitting business name.
Coaching
If you are great at giving people advice and supporting them through tough times, you could make extra money as a life or business coach.
Services can be offered hourly or as monthly packages and can be done in person or over Zoom.
You don't need any specific qualifications to be a coach, just a desire to help people. However, there are some coaching certifications to help build your confidence and grow your knowledge.
Antiques
Buying and selling antiques is one of the most lucrative hobbies.
It involves buying antiques from local antique auctions, stores, and even flea markets, and selling them for a profit on eBay or other online flea markets!
This can be a very profitable side hustle, as often people who are buying antiques online are willing to pay a lot more.
An easy way to work out if an item is going to be profitable is to use the eBay app on your phone while you are searching for antiques. Check the 'sold' listings to see how much similar items are selling for.
Work out if it's worth buying before you spend any money!
Crafts
If your hobby is crafting, selling your handmade goods on Etsy (and Etsy alternatives) is big business!
Due to the ready-made audience and the popularity of Etsy, it's easily the best place to start selling craft items.
It doesn't cost much to get started on Etsy. It's completely free to set up an account and it costs just $0.20 to list an item for sale.
People buy all kinds of crafts on Etsy – this is one of the best platforms on which to sell handmade products!
Gaming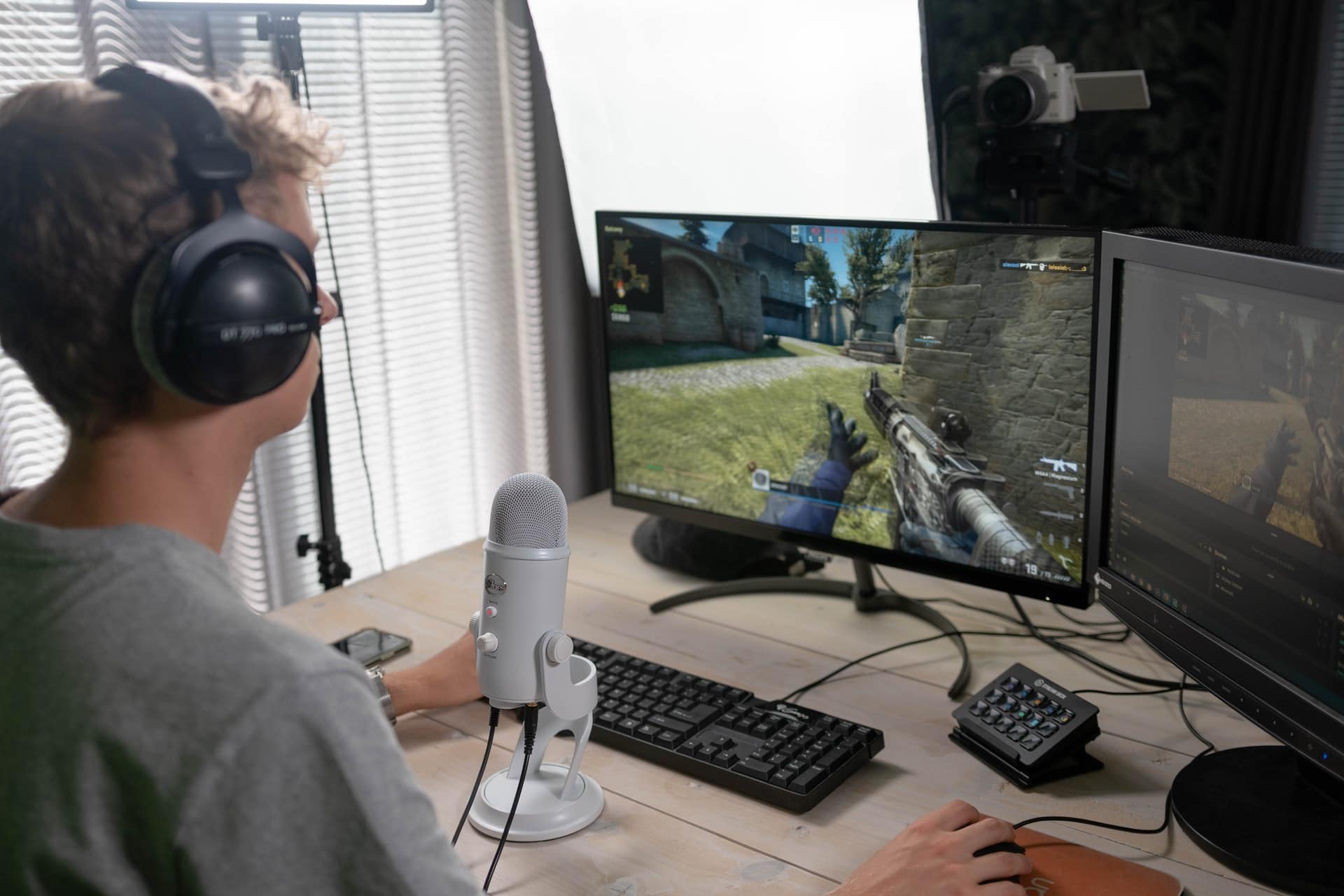 If you are a gamer, there are a few great ways to make money from your favorite hobby!
Create a YouTube channel with walkthroughs and highlights of games
Review games on YouTube
Live stream your games on Twitch
Join a professional eSports team
Test new games before they go public
YouTube is a great way to make money gaming, as it's free to set up an account, and you can make money from advertising.
This has great income potential and it can also work out to be a source of passive income. You will continue to make money over time from videos that you have created.
Makeup
If you have a skill for applying makeup, then this could be a great side hustle for you.
Offer your services locally as a makeup artist, providing makeup for weddings and other special events.
Another makeup option is offering face painting. You can offer face painting for kids at local fairs and birthday parties. Halloween is another prime time, for example!
To appear more professional and promote your business, you should have a catchy name. Check out our list of 1001 makeup business name ideas! Or if your special passion is lipstick, here are a whole bunch of LipSense group name ideas.
Shopping
If you love shopping, then you can make money with this easy hobby by working as a mystery shopper!
Mystery shoppers get paid to buy items from well-known stores. They record their experiences to help shops work out how they can improve their service.
Mystery shoppers can also get paid to eat out at restaurants, so this is great for anyone who loves trying new foods!
Market Force is one of the best mystery shopping companies out there. It's safe to use and a great way to earn extra cash on your lunch hour!
Fitness Training
If you love health and fitness, consider becoming a qualified personal trainer.
It's a great way to earn money doing something that keeps you fit!
The average salary for a personal trainer in the U.S is $22.57 per hour, but you can increase this by selling monthly or yearly personal training packages.
You can also train people online using Zoom, and even increase your revenue by offering group training sessions or classes!
Drones
Do you have a drone?
If you do, then you can make extra money with this interesting hobby by becoming a drone photographer! There is a lot of demand for drone photography, as drones can reach places that would normally be hard to access.
Here are just some of the ways you can make money as a drone photographer:
Selling aerial photos and video footage
Start an aerial surveying company, surveying buildings and hard to reach areas
Aerial wedding photography and videos
Depending on where you live, you may need a license to fly a drone.
Learn more about making money with a drone.
Travel
Love to travel? Who doesn't?!
Getting paid to travel is the ultimate dream for many!
There are a few ways you can make money from this hobby:
Start a travel blog
Review hotels
Write for travel magazines
Travel photography
Create YouTube videos
Write a guide book
Some of the other side hustles we've mentioned in this article are also suitable for doing while you are traveling, such as writing, and social media. Do a few and you can make even more money while you are on the road!
Cleaning Houses
Do you get great satisfaction from creating a spotlessly clean home?
You can monetize this satisfaction by offering cleaning services in your local neighborhood for an hourly fee.
You could also start a cleaning blog or YouTube channel with tips and tricks on how to clean effectively. Monetize this with display ads or affiliate marketing!
Taking Surveys
Taking surveys is a great way to earn extra cash in your spare time.
You can take surveys whenever you have a few minutes spare, and your earnings will gradually build up.
This is a great side hustle for moms. It's something that can easily be done in the evening after the kids are in bed or while you are watching your favorite show!
Where can you get paid to complete surveys?
InboxDollars and SwagBucks are two of the TOP sites you can use to find paid surveys!
Trading Stocks
With a bit of training, trading stocks is a great way to make extra money in your spare time.
The stock market's average return for the last 10 years has been 9.2% annually, so it's certainly profitable.
You can start small with fractional shares or penny stocks, but remember there is more risk involved in this side hustle.
Do your research and get support to learn how to go about it the right way. Don't invest more than you can't afford to lose!
Local Tours
If you love meeting new people and love your local area, you could moonlight as a local tour guide!
This side hustle can give a lot of flexibility as you can choose when you want to offer your tours.
Here are a few types of tours you could offer in your local area:
Local walking tours
Pub crawls
Specialty tours
Ghost tours
Historic tours
You can advertise tours online on sites like Airbnb experiences.
Comedy
Have you got a talent for stand-up comedy?
If you do you could use your talent to make extra money in your spare time!
Pubs are a great place to perform comedy, as your audience is bound to be relaxed and ready for a laugh.
Reach out to your local pubs to see if they would be interested in organizing a comedy night, or even better, organize your own with other local comedians!
Ticket Flipping
Ticket flipping is another way to make extra money in your spare time!
If you haven't heard of it before, ticket flipping is when you buy and re-sell tickets to a concert or event for a profit.
Flipping Furniture
Flipping furniture is a fun way to make extra money!
You can buy second-hand furniture from a thrift store, or even find it for free on local Facebook groups or Craigslist.
Once you have found a great piece of furniture to flip, you can give it a new lease of life. Fix any broken parts, sand and repaint, and add new hardware.
Once it's ready, take clear pictures and sell it for a profit on eBay!
Driving for Uber or Lyft
If you have time and a car, you can make extra money by driving for Uber and Lyft.
This might not be everyone's idea of a hobby, but there are those out there who love their driving!
Other ways you can make money for Uber and Lyft in addition to driving:
Recruit new drivers to Uber and Lyft using your referral code
Refer local hotels and restaurants  to your passengers in return for a commission
Driving at peak times and on holidays
Coding
If you love coding, you can use this skill to make extra money in your free time!
Here are a few great ways to earn by coding:
Offer your service to local businesses
Find freelance coding gigs on websites like Upwork
Record tutorials and put them on YouTube
Develop an app
Create a blog with your tips and tricks and make money through advertising
Create WordPress themes and sell them on CreativeMarket
Coding is a great skill to have, so if it's not something you already do, you can take a course to help you get started.
YouTube
If you love being on camera, YouTube can be one of the best hobbies that make money.
It's completely free to create an account on YouTube. All you need to get started is a good camera or HD smartphone that you can record on.
You can monetize your YouTube account through affiliate marketing, as well as partnering with brands and adverts.
Restoring Classic Cars
Those who are passionate about restoring classic cars couldn't find a more profitable hobby.
This particular pursuit can be highly satisfying and earn you a ton of money.
You can find cars to flip at local car auctions, on Carvana, or on eBay.
You can also keep your eyes open while driving around. If you see a classic car in a driveway that could do with some love, you can always knock on the door and ask if they have thought about selling it.
Learn more about flipping cars.
Chocolate Making
Chocolate lovers, this one is for you!
Making chocolate is another way to make extra money from home. You can sell beautiful artisan chocolates locally or online. Chocolate is one of the great things to sell on Etsy!
You could raise your prices by offering personalized chocolates and set yourself apart from the competition! Check out our list of chocolate business name ideas for naming suggestions for your chocolate-making venture.
Learn more about making money on Etsy.
Woodwork
If your talents include woodworking, you could offer your skills locally by creating unique wooden items to sell.
Some of the most profitable woodwork items to sell include:
Wooden toys
Climbing frames
Fruit bowls
Plant boxes
Furniture
Bird houses
Headboards
Wine racks
You could also teach your woodworking skills to others by creating video tutorials and posting them on YouTube.
If you'd like more options to brainstorm, check out our list of Woodworking Business Ideas.
Playing Poker
If you've got a good poker face then make money by playing poker in your spare time!
You can play poker for money online (or if you want, check out if Solitaire Cash is legit), as well as at local casinos. There's more flexibility to playing online, but you'll miss out on the comradery and banter of the casino!
Handyman Services
Are you handy with a drill?
Handyman services are always in demand and can be a great way to earn extra cash in your free time.
You can advertise your handyman services in local shops and directories, or create a flyer that you can print and post to people in your neighborhood.
Start a YouTube channel sharing your handyman tips and videos of how you fix certain items!
Baking
Baking is an easy hobby to monetize.
Cakes are always in demand. Who doesn't love a beautiful bespoke birthday cake?!
Think of all the local weddings, birthdays, christenings, and other social events where people need cakes or cupcakes.
Beautifully decorated cupcakes are popular at the moment, and you can charge around $25 for a box of 12. If you offer to deliver locally too, you could charge even more.
Wedding cakes, in particular, cost a lot, so if you have the skills to make wedding cakes, this can be a great money-spinner!
Check out our article on cookie business name ideas for naming inspiration for your new sweet treats venture.
Babysitting
Love kids?
Offering babysitting services can be a quick way to money in the evenings. If you have a 9-5 job this could be a great side hustle.
Most of the time babysitting in the evening is pretty easy.
Most younger kids are in bed by 7 or 8 pm. After that, you can watch TV and relax until the parents get home!
Although you don't officially require any qualifications to be a babysitter, it's worth getting yourself a pediatric first aid certification. This will help to build your confidence and also make you more attractive to potential families!
Fishing
If you live by the sea and love fishing then you could make money by selling your fish to local restaurants and cafes (or even offering help with SEO for restaurants).
You can also enter fishing competitions, which can be a really fun way to make extra money.
As with many of these hobbies that pay, you can make more money by posting on YouTube (but there are also ways to make money on YouTube without making videos)! Teach others how to fish and recommend the products you use.
Jam Making
If you are a foodie you will probably find that this is one of the most fun hobbies that make money!
There are a lot of different types of jam you can make. Once you have tried a few recipes you could even write your own jam recipe book.
You can sell your jam at local farmers' markets, local shops, or set up a stall at summer fairs and festivals.
You could even start a jam-making blog sharing tips and tricks on how you make the best jam.
Flipping Sneakers
This one might surprise you!
Sneakerhead culture is becoming more and more popular, and there are people out there who are willing to pay good money to get their hands on the latest pair of sneakers!
Some people are making upwards of six figures flipping sneakers. Sounds crazy right??
But it's true!
Interior Design
If you have an eye for interior design, offer your design and decorating services locally.
Photograph completed interior design projects in your own home and create a portfolio to show to prospective clients.
You can also make money from your interior design skills by starting an interior design blog.
People love searching on Google and Pinterest for interior design inspiration. A great way to monetize an interior design blog is through display ads and affiliate links when you recommend products.
Dog Walking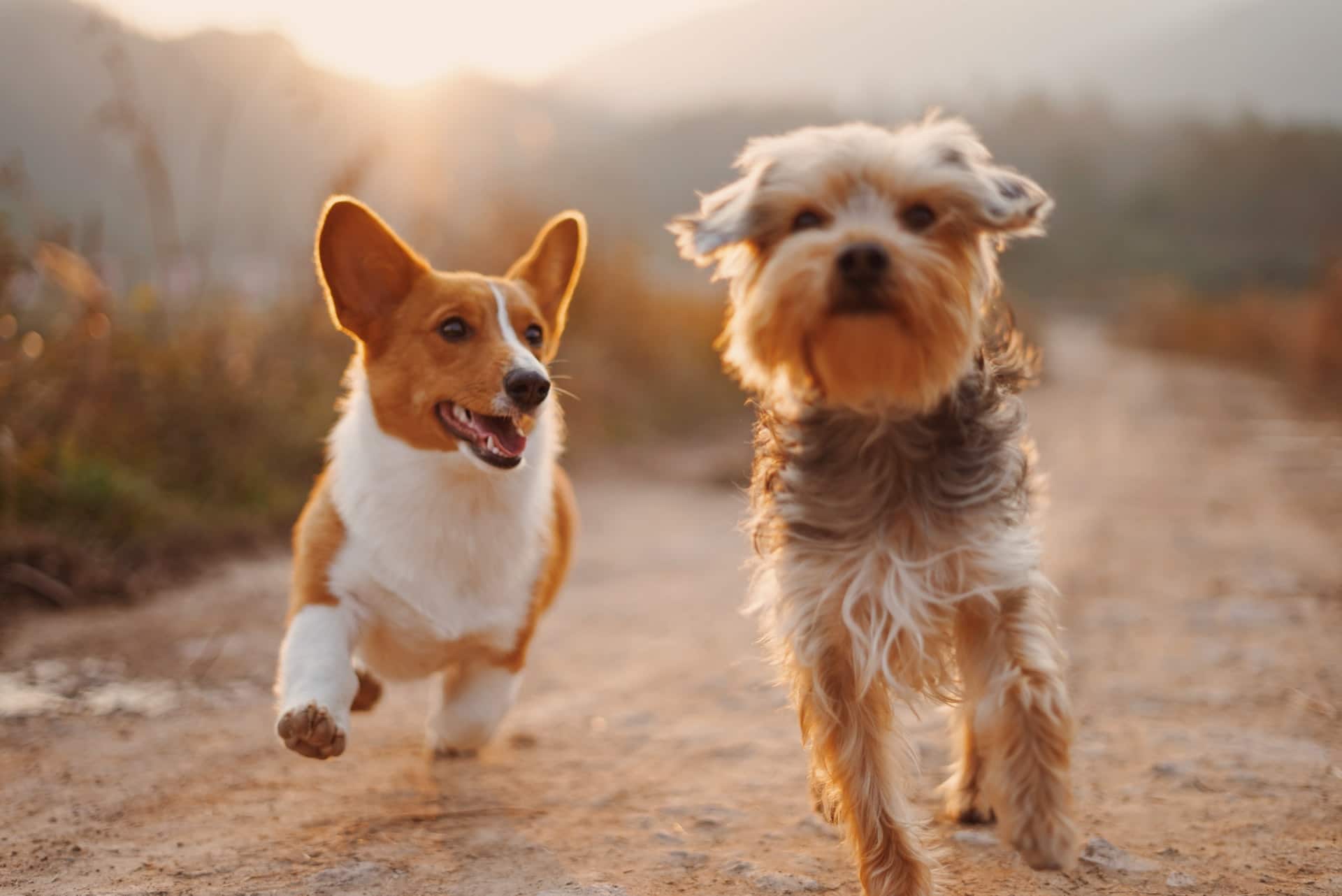 The perfect side hustle for dog lovers!
Dog walkers typically earn around $20 per dog for a 30-minute walk. Add on extra dogs and you've got yourself a pretty good hourly rate for keeping fit!
You can advertise your services locally by putting up an advert in a local directory, or printing flyers and delivering them in your neighborhood.
If you don't want to look for clients yourself, you can ask at local kennels or animal shelters if they need any walkers.
Dancing
Do you love to dance?
If so, I've got good news for you. Dancing can be a great way to earn extra money.
Here are just a few of the ways dancers can earn money:
Performing at parties and events
Offering a choreography service
Teaching dance lessons
Creating a YouTube channel and posting dance videos and tutorials
This can be a great way to monetize your passion and make money doing something you truly love. It's also a great way to get paid to keep fit! Check out our list of dance studio name ideas for naming suggestions for your new venture.
Bee Keeping
Beekeeping is a unique hobby that can make a lot of money.
It's surprisingly easy to get into beekeeping and there are loads of benefits for doing so!
Aside from the extra cash, beekeeping is great for the environment as bees help to pollinate flowers and crops. In fact, there is a high demand for beekeepers at the moment as the population of bees has been in decline.
Here are a few ways you can make money by beekeeping:
Selling honey
Selling beeswax
Making items to sell from beeswaxes like candles or soap
Bonsai Trees
Lots of people love keeping Bonsai trees, but did you know you can make very good money from this hobby too?
Selling Bonsai trees can be very lucrative with trees selling for more money the older they are.
Aside from growing and selling Bonsai trees, there are lots of other ways you can monetize this hobby, including:
Starting a Bonsai tree blog
Affiliate marketing for Bonsai tree products
Dropshipping Bonsai tree products
Teaching courses helping others to grow their own Bonsai trees
Party Planning
Love a party? Do you have great organizational skills?
You could use your skills to make money as a party planner. Party planners are always in high demand – especially wedding planners.
Here are some types of parties you could offer to plan to make money:
Weddings
Birthdays
Baby showers
Corporate events
Christmas parties
Bridal showers
It can be good money too!
Wedding planners typically charge between $3,500 to $10,000 per wedding, depending on the involvement of the client.
Check out our list of party planning business names to help you get started.
Podcasting
If you love to talk and share your ideas, then starting a podcast could be a great way for you to make extra money.
Podcasts are becoming more and more popular, with over half of US consumers over the age of 12 downloading and listening to them.
It's easy to get started, and you can start a podcast about pretty much anything!
You can make money podcasting using:
Affiliate marketing – promote affiliate products in your podcast (and you can even get tips on how to sell from the best copywriting podcasts)
Advertising
Charging for access to premium content
Merchandise
And the best thing is, you can get started for free using free podcasting software like Anchor
DJing
If DJing is your thing, you can definitely use this skill to make some extra cash!
When you're ready to get started you can advertise your services to local nightclubs and other venues, as well as promoting yourself as a wedding and event DJ where you can do one-off events.
You may need to invest in some DJ equipment upfront and a PA system, but apart from that, there aren't many start-up costs!
Starting a Band
If you already play an instrument, why not consider starting a band?
Bands are in high demand for weddings and other events.
Good wedding bands charge thousands for an evening session. It can be great money, especially when you could do it on top of a 9-5 job!
Yoga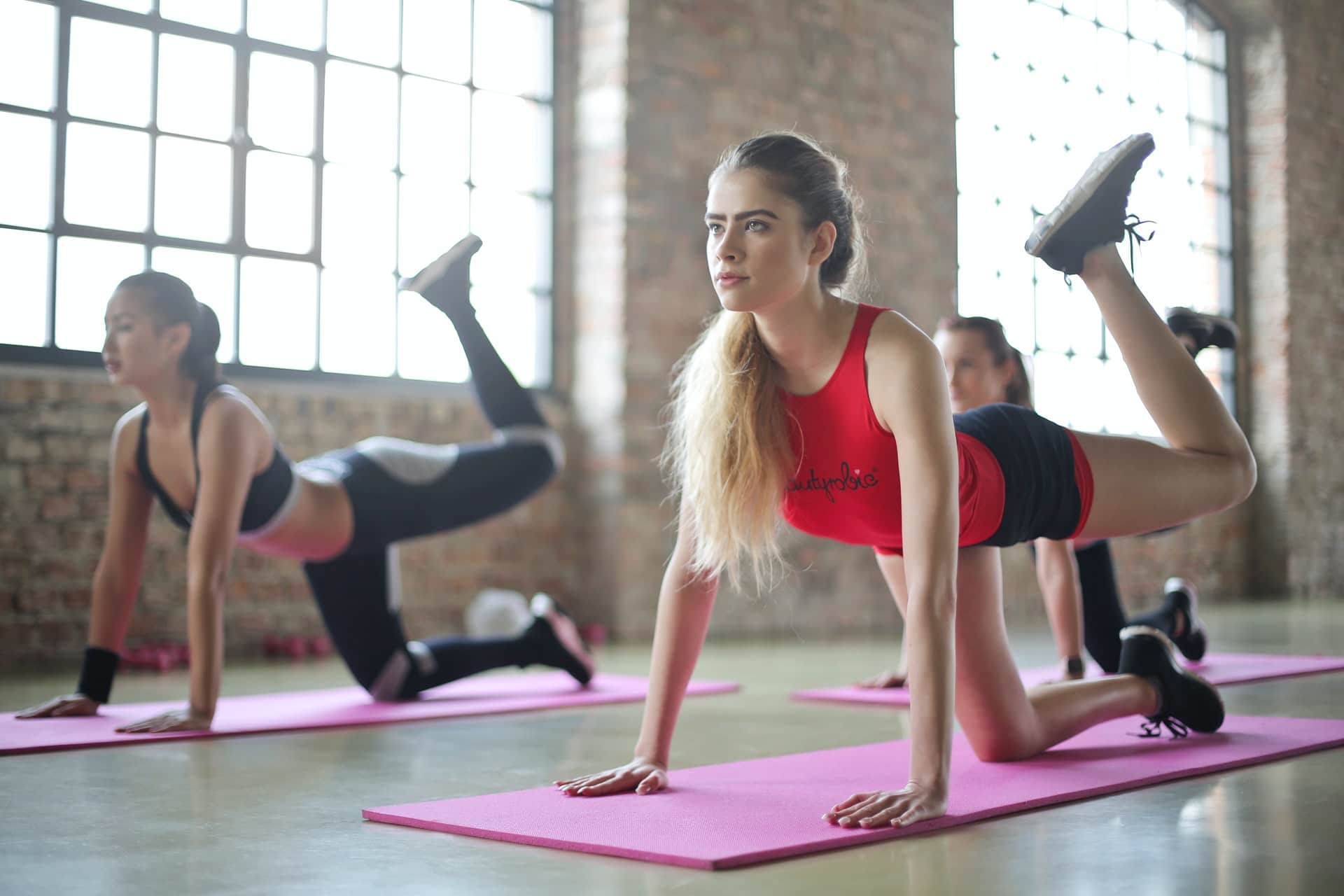 One of the number one hobbies that pay: yoga!
Here are some great ways yoga teachers can make money:
Teaching group yoga classes
Zoom yoga lessons
Start a yoga YouTube channel
Start a yoga Instagram account
Create your own brand of yoga wear
Starting a yoga YouTube channel is also a great way to earn a passive income. The ad revenue will continue to come in long after your videos are posted.
Take a look at our list of yoga studio name ideas and yoga studio slogan ideas for branding inspiration for your new venture.
Knitting
Sell your knitwear, as well as the knitting patterns you have created!
You can sell knitting patterns as digital downloads on platforms like Etsy. Because it's a digital download, you only need to create it once and you'll earn for years to come.
Also sell knitted items at local fairs, on eBay, Etsy, and Facebook – people love handmade items and many sell well!
Starting A Hobby Business
One of the best ways to turn your hobby into a business is by starting a blog.
Starting a blog about your hobby or interest is a sure-fire way to establish yourself as an authority figure in that niche. It not only makes you take your hobby more seriously but by teaching others you yourself will improve.
Starting a blog doesn't have to be daunting either. Millions of people have done it and so can you!
If you don't want to start a blog for your hobby start offering your services locally. Get the word out in your community about what you're offering and start getting feedback.
Advertise your services on local Facebook groups – you never know how many eager people there are waiting.
Best Hobbies To Make Money
Being able to turn your hobby into a business that makes money is a wonderful thing.
Think about it… you actually get to earn money doing something you love.
Whether you are looking for a side hustle, or you want to turn your hobby into a full-time gig that can replace your 9-5, we're here to tell you, it's possible!
Now that we are well and truly deep in the internet age, there has never been a better time to start your business and create some passive income streams.
Hopefully, some of these hobbies that make money have inspired you to try something new, or make money out of something you already do!
Want to learn step-by-step how I built my Niche Site Empire up to a full-time income?
Yes! I Love to Learn
Learn How I Built My Niche Site Empire to a Full-time Income
How to Pick the Right Keywords at the START, and avoid the losers
How to Scale and Outsource 90% of the Work, Allowing Your Empire to GROW Without You
How to Build a Site That Gets REAL TRAFFIC FROM GOOGLE (every. single. day.)
Subscribe to the Niche Pursuits Newsletter delivered with value 3X per week