Niche Edits: A 3-Step Process to Help Boost Your SEO Success
When you buy something through one of the links on our site, we may earn an affiliate commission.
You've just launched your website and are ready to start ranking on Google.
You've done your keyword research, tweaked your title tags and meta descriptions, and even ensured your images are keyword optimized. So why aren't you ranking higher?
The answer could be that you're missing an essential element of an effective link-building strategy – niche edits.
But what are niche edits, and do they work?
Here's the answer:
What Are Niche Edits, How Do Niche Edits Work, and Should You Use Them?
Niche edit links are links from other websites in your niche that mention or link to your site. These links point back to your website, which helps to improve your overall link-building strategy.
Search engines place greater trust in these contextual backlinks because they show that the link comes from a relevant, trustworthy source. In addition, these niche edits are genuinely earned (and not manipulated).
These contextual links help show Google that your site is relevant and trustworthy, boosting your rankings.
And according to a recent case study by SEO expert Nathan Gotch, they're one of the most effective link-building strategies.
He implemented niche edits across 34 URLs. As a result, 24 of those URLs saw keyword ranking and organic traffic growth!
To acquire a niche edit, you get your links inserted into an existing blog post related to your niche on an actual website.
This contrasts with other backlinking methods, which often involve creating new content or link placements on sites that are not as reputable.
Niche edits are much more effective, resulting in better search engine rankings, and increased traffic.
Link Building: How To Build Niche Edit Links
So, let's say you want a niche edit. You would convince website owners or webmasters to edit your backlink into existing articles at a place where Google understands its context.
Here is the exact process of building niche edit links:
1) Finding Suitable Sites, Articles, and Link Opportunities:
The first step is identifying websites and articles relevant to your niche. You can use a tool like Ahrefs to see what websites link to your competitors, or you can manually search for websites in your niche.
After finding a website, you'll want to find an existing blog post to place your niche edit link.
Once you have a list of relevant websites and blog posts, you need to compile a list of email addresses for the webmasters.
You can find this information by doing a simple Google search or using a tool like Whois.com to look up the contact information for the domain owner.
2) Analyzing Website Relevance, Authority, and Traffic:
The next step is to evaluate the relevance, authority, and traffic of each website on your list. This will help you determine which websites (and site owners) would be a good fit for your link.
Use a tool like Ahrefs (or Ahrefs alternatives) to check each website's Domain Authority and organic traffic. You can also use the Moz plugin or Semrush to estimate a website's monthly traffic and domain authority.
3) Niche Edit Requests: Reach Out to Webmasters and Website Owners
Once you've compiled a list of potential linking partners, you should reach out to them for your link placement. You'll want to send them a personal email pitching your link.
You should explain how your link will benefit their readers and offer to provide additional data or media. You can also offer to pay for the link directly to the webmaster or through niche edit services.
Are Niche Edits White Hat? 
Yes, they come from real websites and are safe to use. If you acquire the link without paying, it's completely white hat.
Paid niche links, on the other hand, are a gray hat tactic because they violate Google TOS. However, this is overlooked by most due to their safety.
Here's why niche edits are safe. First of all, they come from genuine websites. These aren't fake sites created solely for link building.
Most niche edit providers carefully vet the sites in their network to ensure they are high-quality and relevant to their client's businesses.
Second, niche edits are an editorially-driven process. The links are placed on relevant pages by experienced editors who understand the nuances of link building and SEO.
As a result, the links tend to be very well-placed and highly effective. Finally, niche edits are an extremely targeted form of link building.
Because the links are placed on highly relevant pages, they tend to be much more valuable than links from general directories or other low-quality sources.
Guest Post vs. Niche Edits 
Guest posts involve writing an article for another website in your industry. In exchange for the guest post article, you typically get to include a free link back to your own website.
On the other hand, niche edits involve reaching out to existing articles and asking the author to add a link to your website. Both methods can be effective, but there are key differences to keep in mind.
Guest posts tend to be more time-consuming, as you need to write an entirely new article. The webmaster then must review and approve the article before it is published.
However, with guest posting, you have complete control over the content.
You're limited to working with someone else's existing page with niche edits. But on the plus side, niche edits can often be completed more quickly than guest posts.
It's also important to consider your audience. If you're guest posting on another website, you'll need to ensure that the article fits their readership well. Otherwise, you risk alienating potential customers.
Niche edit link building, however, provides an opportunity to target a specific audience who are getting value from the most relevant pages.
They also leverage the article's relevant content, trust, and authority, which can help you get to the top of the search results. They also tend to be cheaper!
PBN Links vs. Niche Edit Backlinks
PBNs come from domains that are not real websites, but artificial sites made purely to pass link juice.
These old domains have existing backlinks of their own, and they're usually bought and repurposed to pass as much link juice as possible to the sites they're linking to.
PBN links can be powerful links, but they're also high-risk. As such, only experienced link builders should approach them with extra care.
If Google detects a link from a PBN, they may devalue or even penalize your website. So if you're working with PBN links as a piece of your link-building strategy, you may want to consider working with digital marketing experts.
On the other hand, niche edit links are a much safer form of link building. They come from real websites with genuine editorial content.
As long as the links are placed on relevant pages and appear editorially placed, they will not trigger any flags with Google.
Important Considerations With Niche Edits
Focus on Quality Content
Many people don't realize that link building is only effective if you already have quality content on your site.
You will likely be frustrated and unsuccessful if you're trying to build links to a site with thin or nonexistent content.
So, before spending time and energy on link building, ensure you have a strong foundation of quality content.
Not only should the writing be well-researched and well-written, but the overall design of your site should be professional and user-friendly.
To rank higher in search engine results pages, you need to offer visitors content value they can't find on other websites. This could be relevant content such as in-depth product reviews, unique industry news perspectives, or even better overall design.
Niche edits are an opportunity to show potential customers that your website is a valuable resource. But if the content on your site isn't up to par, you're not likely to get many clicks – let alone sales.
Where You Point Niche Edit Links
The main consideration is where you point the links. If you're linking to a newer site, it makes sense to link to the homepage. This will help to increase traffic and keywords.
However, you may also consider linking to older sites' inner pages. This will help to boost those pages and improve your overall SEO. 
Anchor Text
Regarding niche edits, anchor text diversity is one of the most important considerations. The text you use to link back to your site can greatly impact your search engine rankings.
Consequently, it's important to choose your anchor text carefully. For older sites, it may make sense to link to inner pages and the home page.
But for newer sites, it's usually best to link to the home page. This will help improve your site's visibility and traffic over time.
Why Are Niche Edit Links Important For SEO?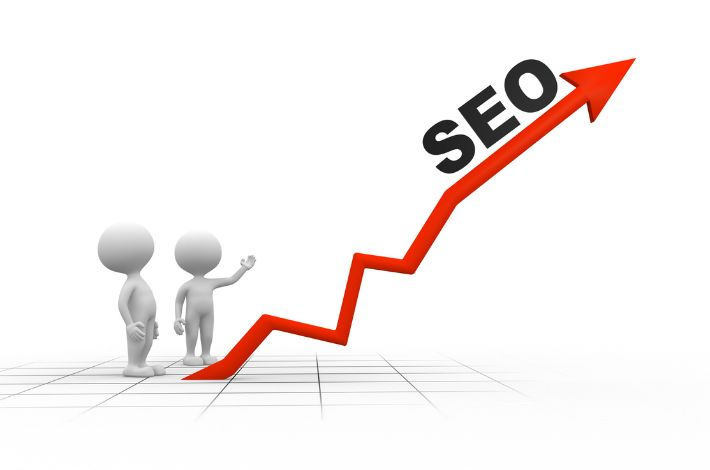 Niche edits are essential for SEO because they help with indexation, are effective, and have high-quality traffic.
1) Indexation – When it comes to indexation, a niche edit link is often indexed much quicker than your average backlink. This is because niche edits are generally high-quality links placed on high-traffic websites.
2) Effectiveness – Niche edit links are powerful because they are contextually relevant to your website. This relevancy signals to Google that your website is a valuable source of information on the topic. In return, your rankings improve and you get more traffic!
3) Traffic – Niche edit backlinks have relevant, high-quality traffic. As a result, you can get a lot of targeted traffic from these links. This means that you're more likely to get eyeballs on your website that are interested in your work.
Want to learn step-by-step how I built my Niche Site Empire up to a full-time income?
Yes! I Love to Learn
Learn How I Built My Niche Site Empire to a Full-time Income
How to Pick the Right Keywords at the START, and avoid the losers
How to Scale and Outsource 90% of the Work, Allowing Your Empire to GROW Without You
How to Build a Site That Gets REAL TRAFFIC FROM GOOGLE (every. single. day.)
Subscribe to the Niche Pursuits Newsletter delivered with value 3X per week