How Tom's Guide Attracts & Profits From Over 25 Million Visitors a Month
When you buy something through one of the links on our site, we may earn an affiliate commission.
When you're looking to buy consumer electronics, who's your trusted source for a fair and honest review?
For many (over 25,000,000 a month), it's Tom's Guide. 
The site has been around since 2007 and is the younger sibling of Tom's Hardware – a site with a tagline 'For the hardcore PC enthusiasts.' 
Although Tom's Guide came after, the site's broader focus on all things consumer electronics has helped it take off to become one of the most successful affiliate sites on the planet. 
So we thought we'd take a closer look to see what things we can learn from them.
How Tom's Guide Gets Its Traffic
A quick look at SimilarWeb shows that a whopping 86.56% of its traffic comes from organic search.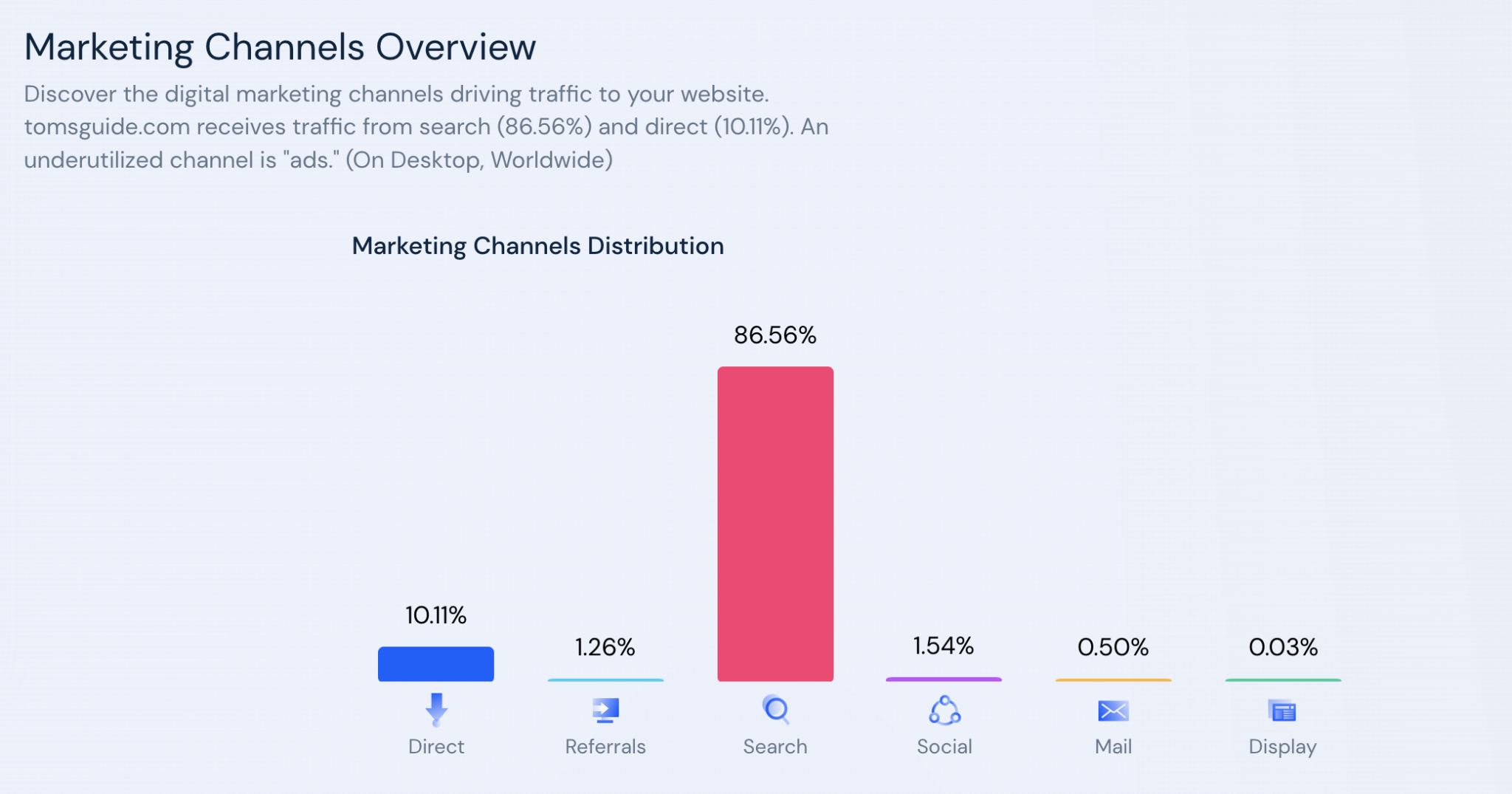 What's particularly impressive from this overview is how little of their traffic comes from social media. 
They have benefited from social in the past, though, and some of their articles were shared quite a bit.
It seems they're not benefiting quite as much these days but that's okay. They've already reached a high level of authority in their niche so they have no problem getting traffic without social or adwords costs.
So, what kinds of keywords do they target?
They have a nice balance of informational and commercial/transactional content. 
They don't 'overdo it' with the informational content and it seems they have a healthy-enough amount to support and balance out their money-making pages and avoid potential penalties. 
And their strategy is working.
Here are some of their top pages.
Those are some juicy keywords that are certainly generating some healthy profits.
And they also rank in the top 10 for some major brand keywords.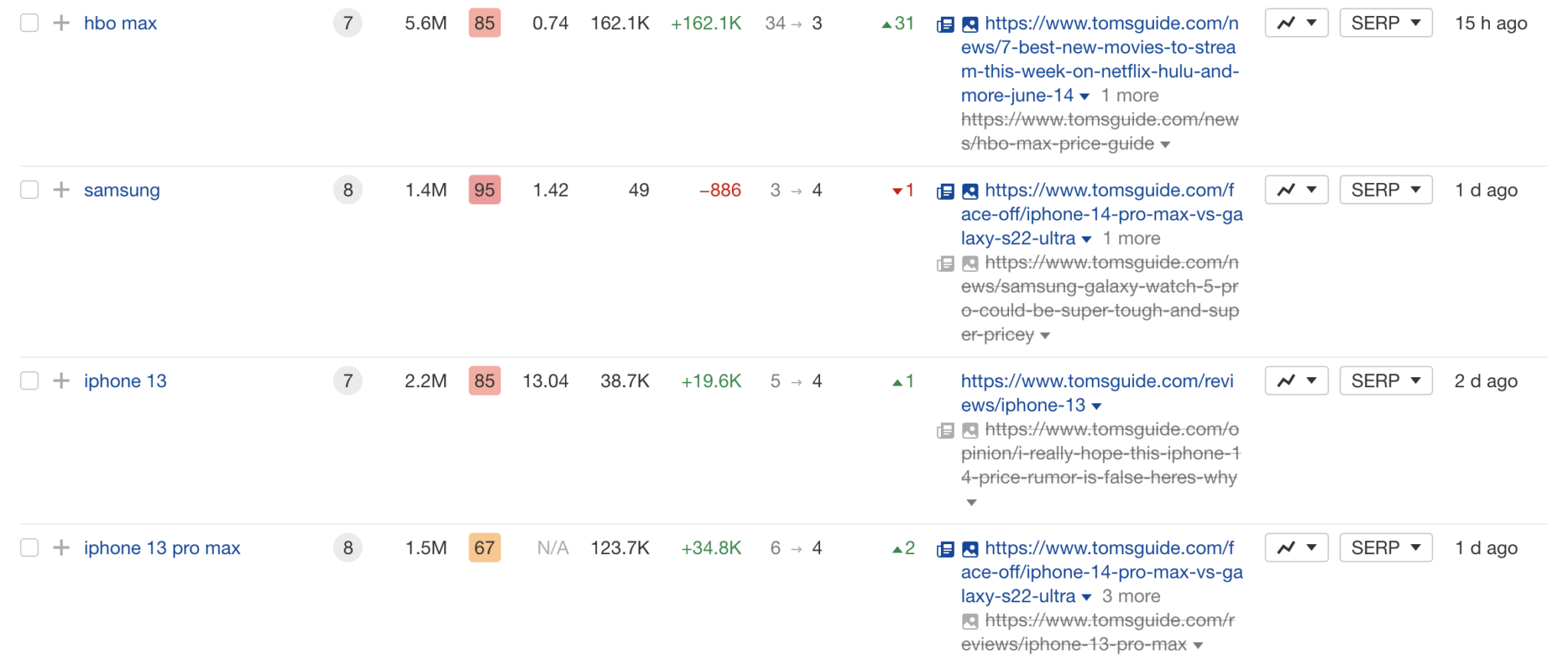 So how do they do it? Well, for one thing, they have lots of powerful backlinks.
What's Their Link Profile Like?
As you'd expect, Tom's Guide has tons of impressive links going to their pages.
For instance, Microsoft links to their Microsoft Surface review.
And they've done a great job of building links to other high-priority, competitive pages.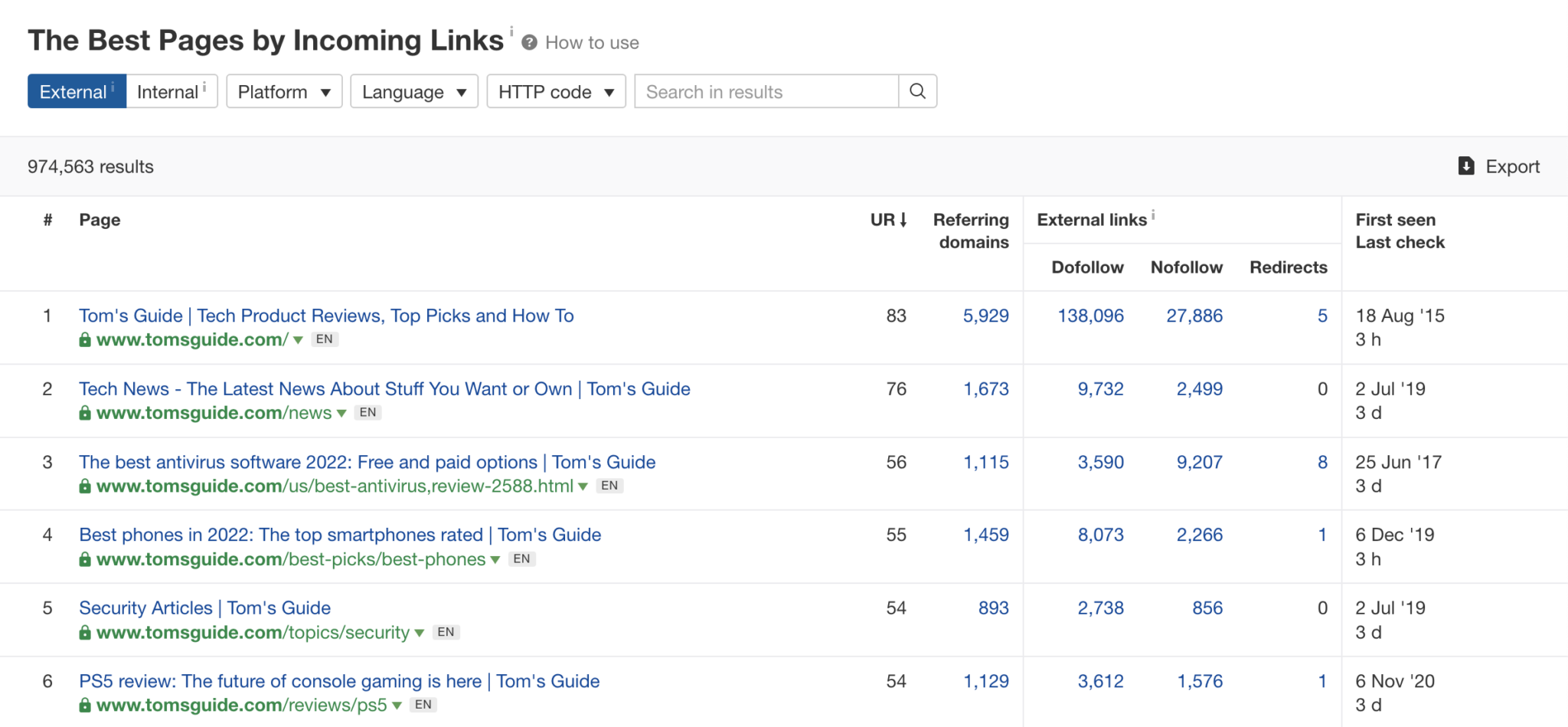 This process doesn't stop.
Whether organically, with outreach, or more likely a mixture of both, their pages (and money pages) are constantly generating links.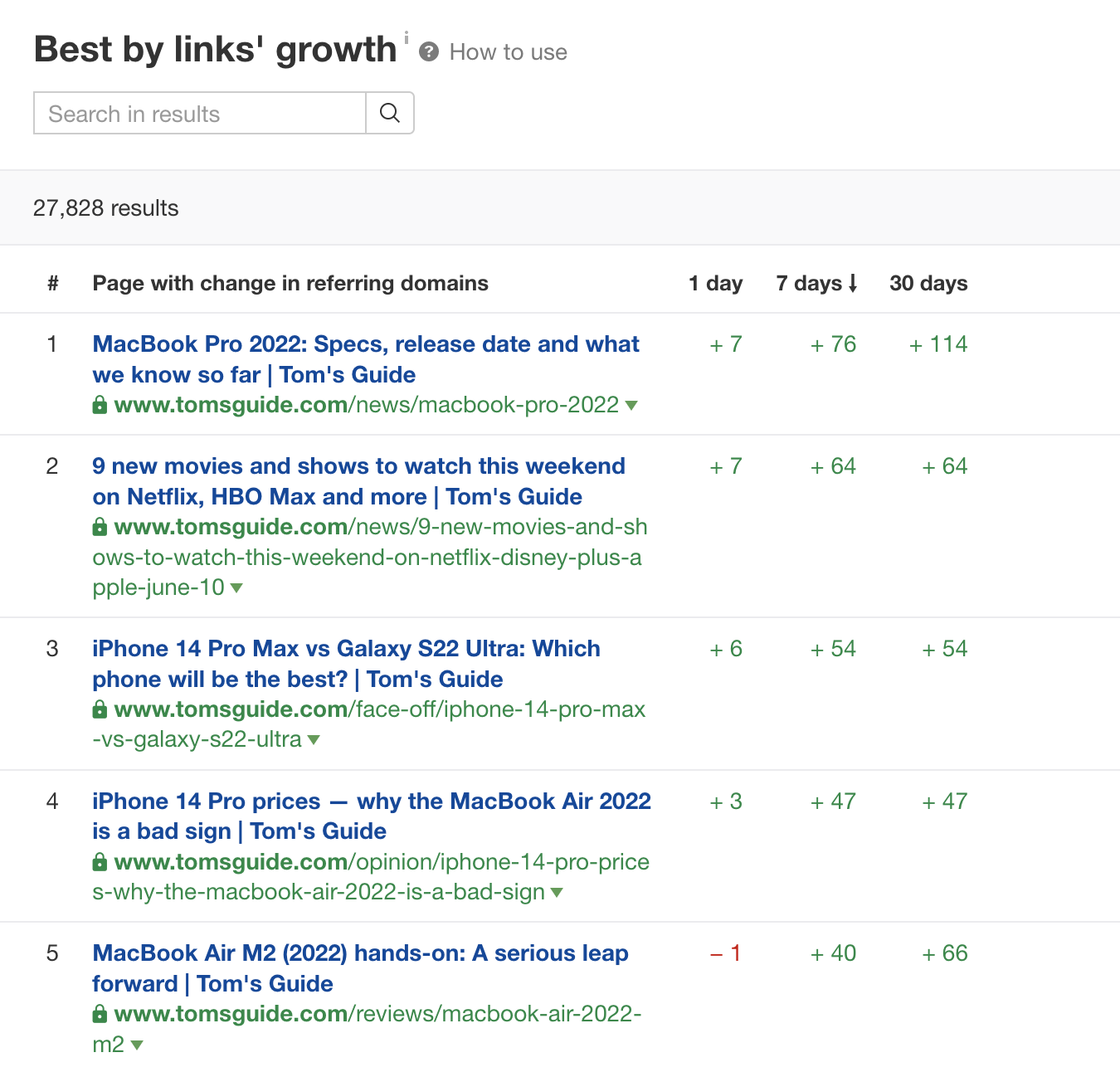 How Tom's Guide Makes Its Money
Tom's Guide is an authority in consumer electronics and software. And they have a nice mix of ads, sponsored, and affiliate content.
And so they have lots of outgoing affiliate links like:
Plus cool little features like this one on their homepage:
But What Do Their Reviews Look Like?
Their reviews highlight a formula that appears to be working very well for them. 
Right off the bat, they have a quick and easy breakdown with 3 deals and a special offer. 
But one thing that stands out is their 1-minute review.
This is their version of TLDR. But instead of giving a typical point form list, they provide a concise but detailed 8 paragraph synopsis of their findings.
Not all niches will require this level of detail of course but it does make sense for the products and services that Tom's Guide reviews. 
You'll also notice that within their reviews there are mostly contextual links.
Very rarely will they make use of buttons within the meat of the article. Maybe because their headers look like buttons :S
Here are some other things they do too:
Their table of content rests above the text, with the sides open for ads, buttons, and any other forms of monetization or content desired.
They make good use of keyword-rich anchor text to relevant internal pages, which can be done quickly and easily via LinkWhisper.
And they, of course, add lots of enticing CTAs throughout, such as before most h2s. 
Here's another example of stuff they may add to a product-review, in this case for the iPhone 13 Pro Max.
Their electronic reviews – likely in an effort to give the best possible user experience and match intent include tons of images and a video review. 
We've shared a lot about the power of video for both the present and the future of affiliate sites.
But this review also includes 27 images of the phone being held, in use, or comparing its camera to other phones.
And their internal link 'best iPhone deals' leads to this page, Best iPhone 13 deals in June 2022 which has several potentially dynamic elements like the title and deals offered, and makes good use of buttons.
It's also interesting to note that their buttons are green.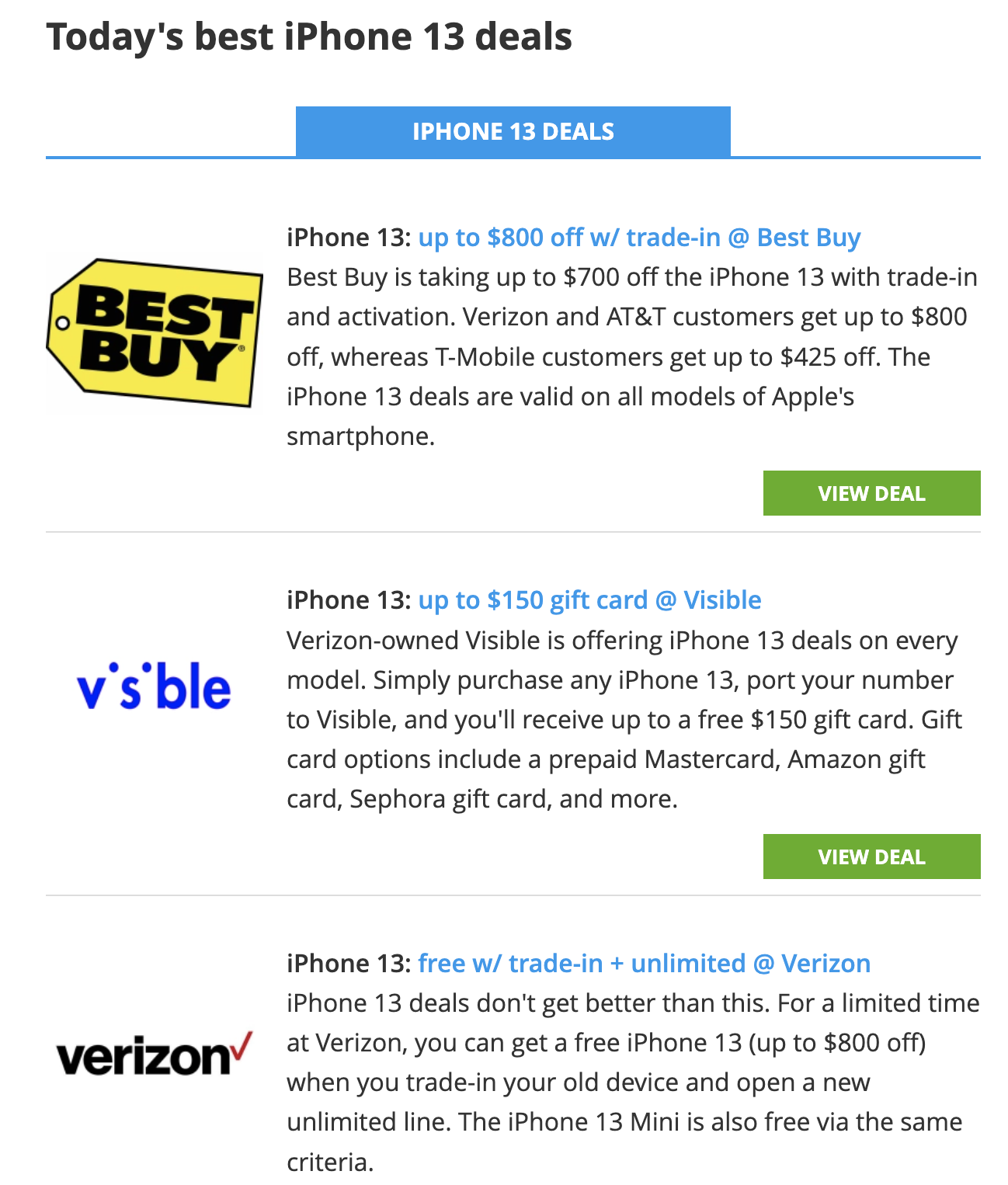 So How Much Are They Making?
Well, it's tough to share a definite answer. And although not entirely accurate, SimilarWeb does help get a rough estimate of the site's annual revenue. 
$50-75 million a year equals to a low estimate of $4 million a month. 
At that number, if they were to sell today (at the low estimate of $4 million and a conservative multiple of x30), they would be looking at a sales price of $120 million.
That's a big number. And while they do now have a big team and a big corporate owner, it's important to remember that it all started with one guy named Tom (Thomas Pabst) typing away on his computer. 
Want to learn step-by-step how I built my Niche Site Empire up to a full-time income?
Yes! I Love to Learn
Learn How I Built My Niche Site Empire to a Full-time Income
How to Pick the Right Keywords at the START, and avoid the losers
How to Scale and Outsource 90% of the Work, Allowing Your Empire to GROW Without You
How to Build a Site That Gets REAL TRAFFIC FROM GOOGLE (every. single. day.)
Subscribe to the Niche Pursuits Newsletter delivered with value 3X per week