11 Etsy Alternatives That Handmade Sellers Love to Use
When you buy something through one of the links on our site, we may earn an affiliate commission.
Are you a seller on Etsy who is looking for better ways to increase your earnings? Are you tired of not getting the visibility you deserve? If so, then you may be wondering if there are other platforms out there that can help you reach more buyers. The good news is, there are plenty of Etsy alternatives!
In this blog post, we'll share some of the best Etsy alternatives for sellers who want to sell their homemade products.
11 Best Etsy Alternatives For Handmade Sellers
1. Amazon Handmade
What's the best part about selling your handmade goods on Amazon? Everyone has heard of the site! You don't have to worry about building up your brand from scratch. Amazon Handmade also has a huge customer base, which means more potential buyers for your products.
When selling on Amazon Handmade, you'll have two choices when it comes to shipping your handmade wares. You can either ship them yourself or use Amazon's Fulfillment by Amazon program. The latter is a great option if you want to have Amazon store your goods in a warehouse and automatically ship them out when an order is placed.
Amazon Handmade charges a $39.99 monthly subscription fee, as well as a per-item fee. 
The downside of selling on Amazon is that the fees can be pretty high. You'll also have to compete with other sellers who are selling similar products. But if you're confident in your product and you're willing to put in the work, then selling on Amazon could be a great option for you.
Fees: 15% per sale. A $39.99 monthly subscription is waived for Handmade sellers.
Competition: High
Benefits: Well-known site with a large customer base, monthly fee waived for makers, flexible shipping options
Drawbacks: High fees, lots of competition on a large marketplace
2. Society6
Society6 is a great option for artists and makers who want to sell their artwork on a variety of products. From phone cases to t-shirts, you can upload your designs and Society6 will handle the rest. They even have a program where you can earn commissions on sales made by other artists through their affiliate program if you want to promote other artists.
Society6 is a print-on-demand model, meaning that each order is made individually. This can be good or bad, depending on how you look at it. The upside is that you don't have to worry about storing inventory or dealing with shipping. The downside is that each order takes longer to fulfill, which could lead to unhappy customers.
However, once your work is uploaded onto the platform, you don't have to put any effort into promoting or selling your products. Society6 will handle all of that for you. And they have a large customer base, which means more potential sales for you.
Compensation: You earn 10% of the product that you sell and a custom percentage that you set on prints.
Competition: Medium
Benefits: No need to store inventory, earn commissions on other artists' sales, no promotion needed
Drawbacks: Isn't viable for people selling one-of-a-kind products, only a 10% profit margin on non-print items
3. Bonanza
For over 14 years, Bonanza has been helping sellers connect with buyers online. This Etsy alternative is similar to eBay and has an expansive market of all types of items.
This means, unlike Etsy, their market isn't specifically focused on craft business owners and also promotes mass-produced goods (and be sure to check out our list of craft business names to inspire your launch). However, this gives you the opportunity to tap into a much larger customer base than you would if you were selling on Etsy.
Their customer marketing tool and seller stats dashboard make it easy to sell online while tracking key metrics. This includes inventory tracking, visits, and conversion percentages at the click of a button.
The site also provides web hosting and allows you to build your own eCommerce site directly on their platform if you want more control over your brand and business.
You can also set up automated product listings on platforms such as Google Shopping and eBay for greater reach.
Commission: The platform is free to use and pro plans start at $25. Bonanza charges a 3.5% commission for every sale.
Competition: Medium
Benefits: Sellers get exposure on Google Shopping, Bonanza sellers can also reach customers on other platforms, free to set up an account
Drawbacks: The monthly subscription fee can get expensive with higher-tier plans, which may be necessary for adequate advertising and exposure.
4. eBay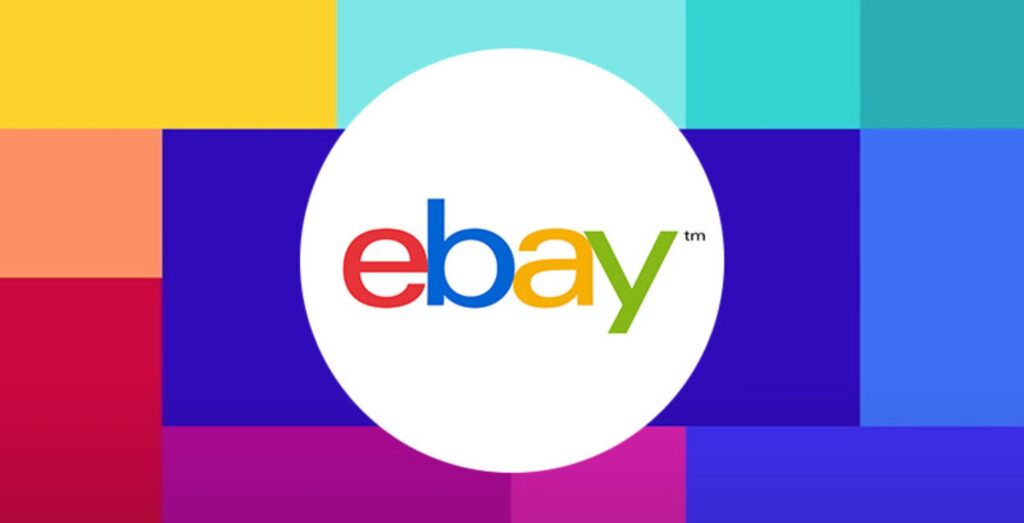 eBay is one of the more common Etsy alternatives that handmade sellers use. This is likely because it's a very well-known site with a large customer base. eBay has been in business for over 20 years and is a trusted platform for buyers and sellers.
Etsy sellers often use eBay at the same time to help increase their reach and sales. You can choose between an individual and a business account when signing up to sell on the platform.
The individual account is best for those who are just starting out and don't have a lot of sales. The business account is better for those who are more established and want access to sales tracking, inventory analytics, and powerful branding tools.
You can choose to sell items in a bid or at a set price. This helps you to assess the value of the item and what the market is currently willing to pay for it. Not to mention, dynamic pricing testing can earn you more money in the long term.
Cost: A starter store is $4.95 a month, a basic store is $21.95 a month, and a premium store is $59.95 a month. Every seller gets at least 250 free listings per month. There is a "final value fee" per item sold that can be calculated here.
Competition: Medium, easy with bidding listings
Benefits: eBay is a well-known market with consistent customers looking for almost every kind of product, so you don't have to worry about marketing or finding your shoppers. You can get started for free as a personal user and pay along the way as you grow.
Drawbacks: eBay isn't specifically for handmade sellers, so it can be a bit of a challenge to get traction if your item isn't already popular. The "final value fee" is also somewhat vague and requires work to understand how much the company will take from your earnings.
5. Wix eCommerce
Wix eCommerce is a platform that helps you create an online store to sell your products. It's ideal for handmade sellers that want to have more control over the design and branding of their store without learning code.
The platform is user-friendly and offers a wide range of customization options to make your store stand out. You can also use Wix to create a blog or website to drive traffic to your store.
Wix eCommerce helps you create an online store to sell your products, with 500+ professional templates and a mobile-optimized storefront. You can customize it endlessly without learning code using the APIs.
You can create a secure checkout page that connects with over 50 secure payment providers. You can also use Wix to create a blog or website to drive traffic to your store.
Wix is a great option for beginners who want to have a professional-looking and functioning site without the hassle of coding and other "backend" struggles. The templates are also helpful for those who don't want to design a shop from scratch or who want to emulate other major retailer designs. 
Commission: There's an annual fee ranging from $27 a month to $59 a month for business eCommerce plans. The commission on each sale depends on your chosen payment processor.
Competition: Medium
Benefits: Lots of templates for beginners. Great additional features such as inventory management, cart recovery features, and multichannel selling. Frequent 50% off discounts to reduce the cost of the plan.
Drawbacks: SEO can be more challenging with Wix, making it hard to get inbound traffic to your site. There isn't a marketplace, so you'll have to do more work to drive traffic to your store.
6. GoImagine
If you're looking for an eCommerce site that gives back, this Etsy alternative is for you. With every purchase made on GoImagine, 100% of the earnings are given to charity.
This marketplace is available for sellers in the United States, limiting the potential customer base a bit. But because of this, the competition is much lower than on other sites.
This is the newest platform on the list and has recently been launched in August 2020. They are generally more strict with their policies, protecting both the rights of their sellers and buyers. This may save some Etsy sellers the headache of having to deal with fraudulent practices and hold them to a higher standard.
The website currently receives around 80,00 visitors each month, so the platform will need to grow its reach in order to be one of the realistic Etsy alternatives down the line. They have a street team that helps with this by promoting the site through social media platforms like Instagram.
Hopefully, these efforts will lead to exponential growth for the company and sellers alike.
Commission: Transaction fees range from 3.5% to 5% and monthly membership costs between $2.50 a month to $10 a month.
Competition: Medium
Benefits: Those who want to market that they work for a company that only sells U.S. products and that donates to charity will find this site most beneficial.
Drawbacks: The website is still relatively unknown and doesn't have a large customer base.
7. Storenvy
Storenvy is a great Etsy alternative that has a similar aesthetic with items trending that are unique, hip, and cool. If you are targeting a younger audience, then this is the site for you.
Popular categories include home decor, jewelry, clothing, and other accessories. There are over 60,000 dedicated customers on Storenvy. So while it isn't as large as Etsy, it still has a sizable and engaged customer base.
Since Storenvy caters toward higher-quality items, the prices are a bit higher than what you might find on Etsy. The average order value is $56. This can be a great opportunity to increase your prices and still make sales.
This limits the likelihood of getting lost in the sea of other sellers or having to deal with unethical sellers that steal your work and try to undersell you in a race to the bottom.
You can customize your shop with CSS and HTML if you're inclined towards coding, which is great for marketing and branding purposes. And like Etsy, Storenvy also offers promotional tools to help increase your traffic and sales
Commission: Storenvy takes a 15% commission on each order. You can set up a free account or pay for a plan, starting at $14.99 each month.
Competition: Medium/Low
Benefits: Storenvy is a great option if you're targeting a younger, cooler crowd. The prices are also higher on average, which can be beneficial for sellers.
Drawbacks: While the competition is lower, the overall market is also smaller. Storenvy also comes with a commission fee over twice as high as Etsy's current fee.
8. Shopify
Shopify is one of the biggest online store builders for those who want to own their own eCommerce store. You can sell physical or digital products, and Shopify will provide you with all the tools you need to create and run your store.
It also works with print-on-demand companies and many printers have simple integrations that make setting this up a breeze.
The great thing about Shopify in comparison to Etsy is that it's very beginner-friendly. Even if you've never created an online store before, you'll be able to figure out how to use the platform.
However, this program has some serious power. It allows you to have your own website, a custom domain, streamlined sales channels, built-in marketing tools, and pretty much anything else you would want from an e-commerce site builder.
So there's plenty of room to grow. However, you're on your own when it comes to building an audience. You'll have to harness social media, email marketing, and SEO when running a standalone online store.
Cost: Plans start at $9 per month for Shopify Lite. A basic Shopify plan is $29 a month and includes a 2.9% commission and a $0.30 transaction fee per order. They offer a 14-day free trial.
Competition: High
Benefits: You own your stand-alone online store so you don't have to worry about being removed from the eCommerce platform.
Drawbacks: Shopify isn't a marketplace, so you'll have to bring traffic to your eCommerce platform. You also have to pay Shopify's monthly fees, which can be pricey for those looking for free Etsy alternatives.
9. Big Cartel
An alternative to Shopify, on Big Cartel, you'll be running your own online store rather than joining an online marketplace with a pre-existing audience.
Big Cartel is one of the best Etsy alternatives for those who want a company that caters to creatives and sellers of handmade items. It comes with a great website builder that lets you set up a professional website quickly.
This allows makers to focus on what they're good at – creating products – rather than building a website from scratch. However, this also means that you are solely responsible for promoting your website and products.
While this platform doesn't have as many bells and whistles as Shopify, since it can be easy and free to get started, it's a great way to dip your toes into creating your own store with very little financial risk.
It also gives you real-time metrics on your visits, conversion rates, and more, making it a great way to test for a minimum viable product.
Cost: Monthly plans range from $0 to $19.99 each month and there are no transaction fees.
Competition: High
Benefits: One of the most affordable Etsy alternatives available and caters specifically to makers. Easy code-free website builder.
Drawbacks: Doesn't have as many features as Shopify, making it less ideal for mid to large-sized online business owners. You may also have to pay fees for Stripe or PayPal, the two online payment forms that are accepted by the program. You'll have to build your own audience externally.
10. Ecwid
Ecwid is a great Etsy alternative for those who already have an existing website or blog but want to add an online store. It's extremely easy to set up an Ecwid store since it can be done with just a few clicks.
You can also integrate your Ecwid store with companies such as WordPress, Wix, Squarespace, Tumblr, Amazon, Facebook, Instagram, and eBay. There are plenty of promotional and marketing tools available to help you scale your reach with each of these platforms as well.
Although you won't have a built-in audience from the start, this Etsy shop alternative can help you become a multi-channel seller which can give you an incredible edge over the competition.
Cost: Monthly fees range from $0 to $82.50 a month. You can receive a deeper discount by paying annually.
Competition: Medium
Benefits: There are 0% transaction fees, which is a huge perk for online sellers. You also have access to plenty of analytical tools and marketing features that can help you drive traffic to your storefront. 
Drawbacks: This isn't the best option for those starting from scratch who need a full website build. Options such as Shopify may be a better fit for this seller.
11. Mercari
The popular consignment shop Mercari has been around for years, but did you know that they also allow you to sell handmade goods? Even though this isn't the primary market for Mercari, it's still a great option for people who make one-of-a-kind products.
And if you sell vintage items, this online store is the perfect Etsy alternative for you. Mercari is known for selling used items, so the built-in audience will attract the right kind of buyers for this market.
Mercari streamlines the shipping process by allowing you to create shipping labels and even allows you to sell in your local community and arrange drop-off and pickup delivery.
This flexibility is great for sellers who want to sell their products without having to deal with the hassle of shipping or even avoid it altogether.
Commission: Mercari charges a 2.9% commission and $0.30 for every sale.
Competition: Medium
Benefits: The account is free, the platform brings in 6 million shoppers, and is app-friendly.
Drawbacks: Could be a challenge for one-of-a-kind sellers and print-on-demand sellers, search filters are limited.
Why Should I Find an Etsy Alternative Online Marketplace?
You may be wondering why you should even bother looking for an Etsy alternative. After all, Etsy is the world's largest online marketplace for handmade and vintage goods. Here are some of the most important factors to consider if you're thinking about making the switch:
To Increase Earnings
One of the main reasons to consider alternatives to Etsy is because it can bring in more money. While Etsy has a majority of the handmade market share, it doesn't have it all.
Diversifying where you sell handmade goods can lead to a significant increase in earnings. And when you experiment on other platforms, you may find that some are more profitable than Etsy.
It's hard to know exactly how the finances will land until you try it for yourself. And if you're afraid of losing out on an investment, there are plenty of platforms that are free to start with so you don't have to risk any money.
To Get More Visibility
If you're interested in creating a bigger name for your brand, then you need to get more visibility. The more platforms your handmade goods are on, the more likely people are to find you.
When people see you over and over again on several different platforms, it starts to create a sense of trust and credibility. They'll be more likely to buy from you because they know that you're not going to disappear tomorrow.
They'll also start to recommend you to other people, and before you know it, you'll have a whole community of customers who love your products. Word of mouth is the best form of marketing, so this is a huge benefit.
To Stand Out From the Crowd
On Etsy, there are currently over 60 million active users. So if you're selling similar products to other people, it can be hard to stand out from the massive amount of competition.
But when you sell your handmade goods on other platforms, you'll be in a different product mix. On some platforms, this may drown your handmade products out. But on the right ones, you may find that your products are the perfect fit.
Standing out gives you a competitive edge that can help you attract more customers and make more sales.
To Create Security
You never know when sales may dip on Etsy. Shoppers have boycotted the platform for various reasons in the past, and if this happens again, it could have a significant impact on your earnings.
But when you have a presence on other platforms, you create security for yourself. If sales go down on one platform, you'll still have others to rely on. In some cases, shoppers may migrate over to one of the alternatives to Etsy that you already sell on.
This could prevent you from losing your livelihood if Etsy were to go under or have another drop in sales.
Most Common Issues for Etsy Sellers
Here are some of the biggest pain points that Etsy sellers have experienced over the years, motivating them to seek new sales channels:
Competition Has Increased
While Etsy has historically been a high-end eCommerce site, in recent years it has become a race to the bottom. This is mostly due to the influx of low-quality, mass-produced goods that Etsy has recently allowed on the platform.
This has made it harder for handmade sellers to compete on price, and many have been forced to lower their prices or sell at a higher volume to stay competitive.
Etsy can also be lax on its copycat and trademark infringement policies. So if you have a unique product, you may find that others are quickly selling knock-offs of your work.
Rates Keep Rising
Etsy has been slowly increasing its fees over the years, and this has had a major impact on profits for many sellers. The current listing fee is $0.20 per item, and the transaction fee is now a whopping 6.5%. While this is much lower than other options on this list, the fee has nearly tripled over the past couple of years.
This puts pressure on sellers, who are pushed to both lower prices with increasing competition while simultaneously needing to raise prices to make a profit.
Furthermore, Etsy Ads are now mandatory if you want your products to be seen in search. This is an additional fee on top of everything else, and it's not even guaranteed to result in sales.
So if you're feeling frustrated with the increased fees on Etsy, you're not alone. Many sellers are looking for alternatives that will be more profitable for them.
Etsy May Terminate Your Shop
Although you've spent many painstaking hours building your Etsy store, at the end of the day, the sad truth is that you don't own it. Etsy has the right to terminate your shop at any time, and they have done so in the past for various reasons.
While this is usually due to policy violations, it can also happen if Etsy simply decides they don't want your type of product on the site anymore. This can be very frustrating, especially if you've built a strong following and suddenly have nowhere to sell your goods.
Many handmade sellers opt to create their own sites. This way they can accept online payments without giving up listing, transaction, and ad commissions and make a better margin.
Even though this option takes more time, it can be significantly more profitable in the long run.
Should I Start My Own Online Store?
As mentioned above, one of the best Etsy alternatives is to create your own site. This gives you complete control over your products, prices, and branding. You'll also be able to accept payments through various methods, including PayPal and Stripe.
But starting your own site can be a lot of work. You'll need to design your site, set up hosting, and create all of your listing pages from scratch.
If you're not sure if you're ready to take on this challenge, your best bet is to educate yourself on the process and run the numbers. If you decide that it's worth your while, then go for it!
Otherwise, there are plenty of options that provide a customer base for you. Perhaps you can sell on these platforms for a while and save up to eventually invest in your own site.
The Bottom Line: Choosing an Etsy Alternative
Etsy is a great platform for selling handmade goods, but it's not the only option. If you're feeling frustrated with increased fees or lack of sales, then it might be time to consider one of the many Etsy alternatives.
Each platform has its own pros and cons, so it's important to do your research and figure out which one will work best for you and your business. Don't be afraid to try something new, as fortune favors the bold! 
What are some of your favorite Etsy alternatives? Let us know in the comments below.
Want to learn step-by-step how I built my Niche Site Empire up to a full-time income?
Yes! I Love to Learn
Learn How I Built My Niche Site Empire to a Full-time Income
How to Pick the Right Keywords at the START, and avoid the losers
How to Scale and Outsource 90% of the Work, Allowing Your Empire to GROW Without You
How to Build a Site That Gets REAL TRAFFIC FROM GOOGLE (every. single. day.)
Subscribe to the Niche Pursuits Newsletter delivered with value 3X per week