49 Passive Income Ideas to Build Your Wealth While You Sleep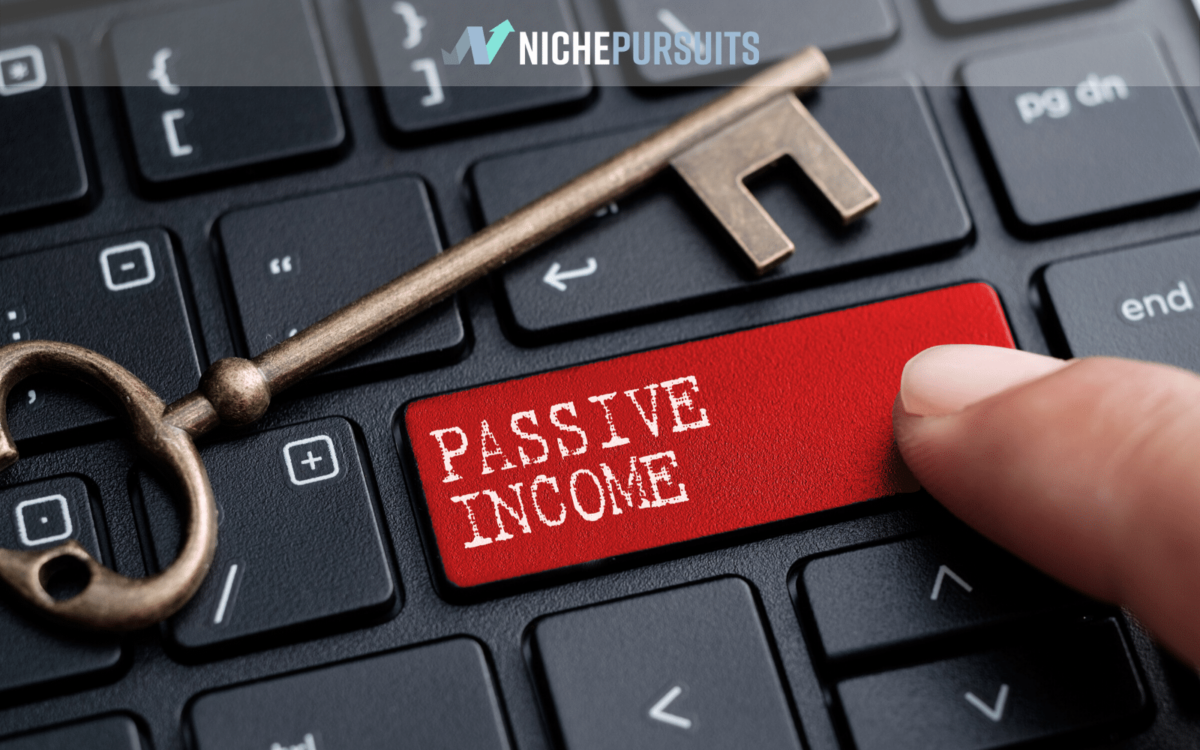 When you buy something through one of the links on our site, we may earn an affiliate commission.
Passive income would be a dream come true for most people. The idea of having freedom over your time and location while work you put in months or years ago keeps paying the bills while you get to do what you want, it's a pretty nice picture. Not to mention that good passive income ideas area great safety net when it comes to troubled economic times.
Coming up with passive income ideas that can actually provide this improved life is a little bit trickier in reality.
The publication of The 4 Hour Work Week by Tim Ferriss back in 2007 was a major influence in bringing this idea mainstream. While there are many merits to the idea, and many ways to build that passive streams of income, there is one very important point many people tend to miss.
That point is this: passive income requires massive up-front work or massive up-front investment.
You can do one, the other, or a combination of both to create passive income but there's no way of building it without that work. The good news is that there are many ways that work done now can pay off for years or even decades to come.
Read on for best ideas for building passive income.
#1: Build a Website – Affiliate Marketing
This is a lot of work up front but will pay off in the long run. Building either niche sites or authority sites that focus on providing great information is a great way to earn passive income. This can be done by creating and selling your own course in an area you're an expert on, display ads, or affiliate ads. Many affiliate marketers use a combination of all three.
This takes a lot of time and effort up front. While some of this can be mitigated by outsourcing content creation, in the beginning, it's best to do it on your own to learn the craft. A good website can make thousands of dollars a month.
As long as the traffic from Google keeps coming, the money from display ads or affiliate sales can keep coming in on a monthly basis for years to come.
Affiliate marketing is one of the most popular passive income ideas because it's an online option that has been done so many times that newbies can be confident that it is possible. There are many affiliate marketing pros who make five or even six figures per month.
The sooner you get started building sites the sooner you'll begin to generate passive income. This is one of the most popular, and proven, ways to build a passive income stream.
Tens of thousands of individuals have used this passive income opportunity to create their financial freedom. You could be next to join the club!
Pro Tip: A good affiliate marketing course can teach you years of lessons & experience in a few months. Avoid the many scammy or rip-off courses out there and go with something like the Authority Site System from Authority Hacker. 
Try the Authority Site System Here
#2: Write a Book
Have you always been able to weave an interesting tale? Create memorable characters? While the traditional publishing route can get a down payment and sometimes royalties if you get lucky, Amazon allows fiction writers to publish their work, build a following, and enjoy up to a whopping 70% of all sales as their share of the sale.
Print on demand services allow a similar set up if you just love the feel of a physical book.
This takes a lot of work early on not only writing a book (or books) but also building a following of fans who want to read what you write. However, if you can take the time to do this and get your name out, you will be in a great place.
It only takes 15,000 to 20,000 devoted fans to make a very solid yearly income.
Not to mention passive residual income from all the books you've already written!
Check out our recent post on how to make money writing a book.
#3: Publish an E-book
Going 100% the Kindle route is also a viable way to earn money by writing e-books. This applies to fiction, but the idea of an e-book also applies to non-fiction e-books. Do you have a specific skill or talent you can write about? Include pictures? Talk about from first-hand experience?
That could make for an excellent e-book or digital product that can make good passive income.
You can sell this on a wide array of platforms and depending on the e-book, possibly even get affiliates to further promote your e-book for you.
Publishing takes work up front but after that initial investment this can become a very profitable and consistent passive revenue stream.
#4: Writing Marketplace Articles
This requires writing up front, but it allows you to skip the part of tracking down clients, begging for work, and watching your rates get bid down by cheaper competitors. When you're looking at a marketplace style of writing you get to write articles on anything you want, get them approved, set the price, and they stay up there.
When someone finds the article they buy it, you get paid, with the hosting site taking normally around a 30% to 40% cut. While that is a lot, many writers find they can charge so much more for their articles in these places that it makes up the difference.
The INeedArticles Marketplace is one such example, while Constant Content originally built their entire business around the model.
The writing has to be done up front, but there's something great about seeing you made several hundred dollars in a week from articles you wrote (and forgot about) years ago!
#5: Create an Online Course
Whether teaching at Skillshare, Udemy, or creating a course for Clickbank, you can share your expertise. A good online course will usually have written sections (with illustrations where appropriate) as well as video lessons. What skills do you have? What can you teach?
Chances are good there is someone out there willing to buy your online course and that can help you get started with building your passive income streams. Simply sharing your expertise online and building your audience.
Hobbies or skills that seem basic to you could turn into a serious money-maker online (check out our list of high income skills for some more examples). While it can be easy to be overwhelmed at first, remember this is basically a three step process:
You put up these courses
Price your courses
Let the bigger marketplace sites take care of all the selling and marketing
Put enough interesting courses out there and you may create a steady stream of passive income.
Learn about the best online course platforms here.
#6: Start a YouTube Channel
This is a huge amount of work upfront. You need to learn YouTube marketing, YouTube SEO, how to make a Youtube thumbnail, and some good video skills. There also is a pinch of luck involved on top of that. However, ad revenue from YouTube videos can be an incredible amount of income.
Videos you post can still earn views and ad revenue years after you've put them out.
You can also create more income streams on YouTube through smart affiliate marketing.
If you have a large stable of a hundred videos still getting views, that can lead to serious passive income over time. Not to mention all the great skills you pick up along the way!
#7: Design & Sell T-Shirts (and Other Merch)
There are many websites that allow you to use your graphic design talent to build passive income through original t-shirt designs, mugs, mouse pads, and other merchandise. They take care of shipping and you get a cut for what you sell. CafePress and TeeSpring are two of the most popular currently.
Each one has a slightly different way it works, but they allow you to turn designs into merchandise that can be sold.
Get great with designs and some smart social media promotion, this could become a pretty impressive and steady source of income.
Whether you run this like a small business for more income or take a little less extra cash to go more hands off is solely up to you!
Learn how to start a t-shirt business here.
#8: Create Software
This takes a special set of skills, but the software needs out there are enormous. Whether you are using this to develop apps, private software for internal company use, or to create a useful niche tool, good software is going to be in high demand.
Many people go the building the company route with this but if you keep yourself focused on providing original useful software that serves a purpose, especially if it fills a need in a business or niche you're familiar with, then you have the ability to set that up for sale and to rake in the long-term recurring sales because of it.
#9: Start an E-commerce Business/Dropshipping
Starting an e-commerce business might not seem like a passive income idea at first glance, but there's a good reason to give it a second look. While the initial work to make sure things run smoothly will take some time and supervision, a lot of a dropshipping business can be outsourced. That's what makes this a natural passive income idea.
The dropshipper produces the products and ships them for you. As long as you're doing enough business you can outsource the customer service, automate the payments, and if you have someone you trust even teach them how to take care of any backend issues so you don't have to worry about it.
You may make less than doing it yourself, but the best passive income ideas free up your time. If you lose a thousand a month in profit but go from working 40 hours a week to 5 a month – that's a pretty good trade-off for most of us.
As long as your personal finance needs are met, the financial freedom gives you the far more valuable asset of time.
#10: Stock Photos
Stock photos are a passive income idea that don't get nearly enough attention. If you love to take tons of pictures while out and about, why not sell those extra shots? Stock photography is needed for all kinds of different websites.
Many Markets for Good Photos
You can sell stock photos on Shutterstock, Adobe, or on dozens of other sites (like these Adobe alternatives).
While this takes time to build up if you take thousands of good pictures while doing things you would be doing anyway over a couple years, that is going to start building up some sales. This is a great passive income idea because it pays you to do what you want to do anyway.
You can open an account and get started creating this passive income stream today.
Learn how to sell stock photos here.
#11: Create an App
While creating apps was a huge craze in the early 2010's, the truth is that the demand hasn't gone down. If anything, there is a higher demand than ever for good or entertaining apps.
Creating an app takes some programming skill but once it is on the market it is going to keep selling over time.
This means that early work can pay off for years if your app is interesting enough. This is a passive income idea that offers plenty of opportunities and a very high potential ceiling!
#12: Create an Alexa Skill
You know all those stories of people making a fortune developing apps for smartphones? An Alexa Skill is basically the same thing, but for Amazon Alexa. There's a whole marketplace for these "skills."
Some of these surprisingly simple bits of code are making developers serious money.
Take a look at the Alexa Skill Marketplace for a wide example of what's out there. Then develop your own, or pay to have others do it and rake in the passive income sales!
#13: Start an Etsy Store
An Etsy store is where creatives and artists often meet online markets (and yes, Etsy is legit). If you have a hobby sewing, weaving baskets, throwing pottery, making jewelry, woodworking, or any other type of hands-on craft then starting an Etsy store can be a good way to sell what you are already making.
There is a bit of active working here, but if you're going to keep working on your art or crafting anyway, why not set up a store so things you've already made can be sold?
That's creating passive income out of a hobby. Or a small business you absolutely love.
If you love every moment of work making a good monthly income, that in and of itself is a pretty great deal, isn't it?
#14: Create an Audiobook
Maybe you are a natural born storyteller but hate writing. Or maybe you already have a book or Kindle book available and are looking for a way to expand your reach.
Tools like ADX can help you to take a book that is only in print form and create an audible version you can put out as a podcast, a book on sites like Audible, or even as a YouTube video you can add graphics to.
Get enough people asking for your audiobook and you have developed a new passive income source.
#15: Get Paid to Install Apps on Your Phone
Don't have the software skills to develop an app? Enjoy your job or business but just want to make a little extra on the side? Installing apps on your phone won't make you wealthy. Many of them pay a small amount, but it is a passive income idea that can add up over time.
You can go with usage-tracking apps which use the data for marketing purposes and research. These give you rewards to exchange for cash.
Then there are apps like Acorns which rounds every purchase up to the nearest dollar and puts the difference in a savings or investment account.
Small amounts can really add up over time making this a smart passive income idea with minimal disruption to your everyday life.
#16: Crowdfunded Rental Properties
Running a rental property can take a lot of work. Especially if it's more than a one quiet tenant in one property setup. Crowdfunding rental properties is when someone is willing to do the landlord and rental management work in exchange for the funds to buy another property.
Being part of this can mean a steady monthly or quarterly payment on your investment based on how much you invested (and own).
To make this a truly passive income idea come to life you can even choose to use websites like Fundrise or DiversyFund. These allow you truly enjoy hands off investment using this particular style of investing. You get monthly payments based on the income coming in for the properties you partially "own."
Whether doing this in person or through a more REIT or mutual fund type model, make sure to ask about payment terms and amounts. These can vary greatly.
#17: Private Notes
"Private notes" is the term for when you are investing in property by giving funds directly to real estate investors for them to make their deals. In this situation you invest a certain amount of money, agree upon a return on the money, and you collect the interest while the investor actually owns the property.
This can be a very profitable passive income source. This is also a higher risk area, so it's not the best idea for those brand new to real estate or investing.
If you have experience and an excellent trustworthy real estate investor, however, this can become a very lucrative passive income source.
#18: Real Estate Investment Trusts (REIT)
A Real Estate Investment Trust, or REIT, are like real estate mutual funds (and we put together a list of the best paying jobs in real estate investment trusts to consider). These funds are often from companies with a large number of different properties. They are known for paying good dividends and following the housing market.
These can gain value just like shares of mutual funds in addition to paying dividends that can then be re-invested to make your holdings even more valuable.
REITs are one of the most popular ways for people to invest in real estate without having to take an active role in ownership, maintenance, or any of the other headaches that come along with rental properties.
With a REIT you don't get the same level of potential value, or cash flow that comes from owning actual rental properties, but this is a passive income strategy for real estate.
#19: Robo-Investing
There are people who trust AI programs to invest in the markets for them. Robo-Investing can work well for people without knowledge of the stock market and who simply want a consistent investment option that will help them be more likely to see good returns.
There are mixed feelings on this among many investors but some have talked about good results.
Another way of looking at this is creating automatic investments. Setting up so part of a paycheck automatically goes to a 401-K, apps that send change to an investment account, or things along those lines that result in growing retirement funds without you having to take action.
#20: Certificates of Deposit (CDs)
You're not going to get rich off of a CD. Even the interest numbers of the early 80s are long gone, but a CD is a way to keep money safe and earn interest on it. The interest is your money making money. This is a passive income idea that works better the more money you have to invest.
CDs tend to be safe and often have slightly better rates than savings accounts. Though it is worth noting that a high yield savings account from an FDIC-insured online bank will often earn more than a savings account or CD at a bank.
Some of these online banks offer CDs with a higher interest rate than conventional banks, so it's worth checking out all your options.
#21: High-Yield Dividend Stocks & Funds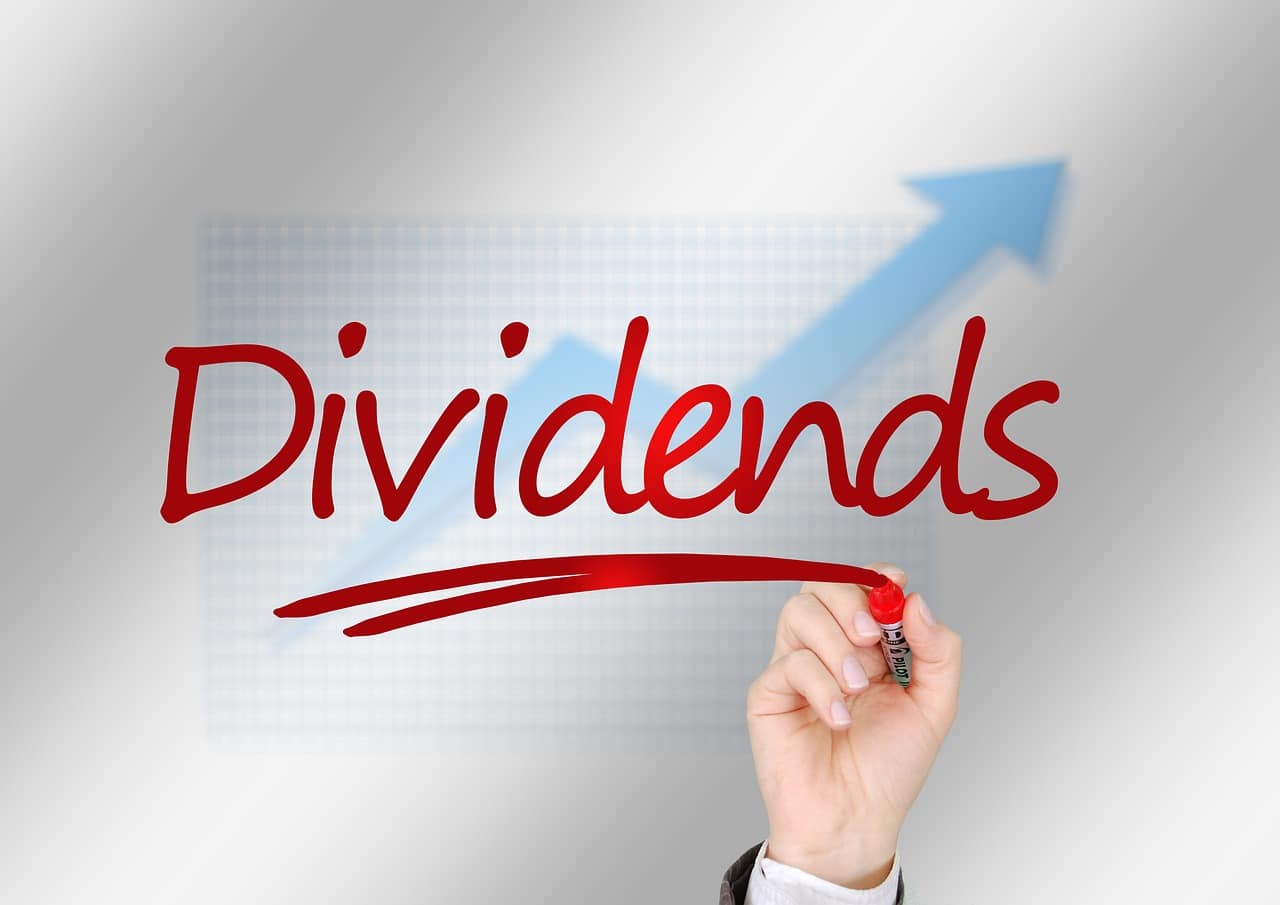 Some stocks and mutual funds pay dividends. This is a quarterly payment where the profits are split up with a payment coming out for each share. Dividend stocks can be a great investment because they earn by gaining in value or simply by paying out.
Dividends are often 2-4% but some can be much higher. Learn how to check for dividend yield of a stock, and how to tell good potential stock market picks from those that are not nearly as safe. That's free money to stash away, re-invest in more dividend stocks, or even spend!
#22: Purchase Bonds
Bonds are another safe option for CDs. These provide a certain amount of interest which varies based on the type of bond. Those from the federal government are generally considered the safest while ones from companies may pay more but be riskier. If the company folds, you could lose your investment.
If you stay away from high risk junk bonds, chances are this will be a safe passive income investment. Slow, but steady and usually with slightly better rates than a savings account.
#23: Peer to Peer (P2P) Lending
There are tens of thousands of people who want loans but can't get them through a bank. Even with half way decent credit or a business with good cash flow (but no credit history). Peer to Peer (P2P) lending allows individuals to request a loan.
They put up an amount, what it's for, and the interest rate on it is based on a series of factors that includes credit score and risk.
P2P lending sites like Lending Club allow you to buy a piece of as many loans as you would like. As those loans are paid back you get your money back with interest. There is always the risk of losing some from a defaulted loan.
This is why many people who have done well with the P2P passive income model recommend investing in a wide array of different loans.
This is one of those passive income ideas that makes so much sense it's hard to believe more sites didn't set up this model sooner! Start with Lending Club, find other sites like them, and begin to earn money with your online passive income investment.
This is also a good way to create cash flow with your passive income (and we've created a list of additional assets that generate cash flow). While p2p lending has its risks, its a passive income opportunity that almost always pays better than a CD or high yield savings account and gives you the chance to help people in need that conventional banks don't care about.
Checking out Lending Club to see if it's right for you!
#24: Become an Angel Investor
This is generally only an option if you have a serious amount of money stashed away you can use to invest in a startup company. Angel investing has been a huge source of funding for many new businesses and entrepreneurs over the past two decades. This includes some truly huge businesses that are household names now.
Watch the show Shark Tank? What they're doing is absolutely a form of angel investing. Set up for dramatics, but angel investing.
Give them startup money, get stock and possibly cash payments back with interest in return while someone else builds, runs, and often sells the company for cash out.
#25: Sell Your Plasma
This is one that brings me back to the college days. As long as you are healthy and don't mind needles, you can earn some decent cash selling plasma. Most people I knew did this 2-3 times a month, but depending where you are you might be able to do it a little more.
Payments are generally in cash anywhere from $20 to $40 a pop depending on demand and your location.
#26: Participate in a Sleep Study
You would be stunned just how many sleep studies are out there (it's one of the best ways you can make money while you sleep). These are often given by research hospitals, medical schools, and universities. If you have a local university that also has a renowned hospital or medical school chances are you can find one of these.
You literally make money while you sleep. Isn't that the very definition of a passive income idea?
Whether a good sleeper or a terrible one, you will likely be able to find a sleep study where they can use you. As long as you don't mind people watching you while you sleep (come on, professionals, it's not that creepy) then you could earn cash while dreaming away.
#27: Participate in Scientific Studies
Hey, who doesn't want to advance science? While this can often take some time out of the schedule, many of these studies involve just taking a pill, sitting around, or doing very basic things. This can lead to an immediate payment early on as well as more in the future.
Not to mention getting called back in for future studies down the line.
This is a little bit more active than some other options. That said, in many scientific studies you get paid to be observed. Sometimes you get paid a lot just to be observed.
That's about as passive for active income payments as you can get.
#28: Buy Royalties
Why create products when you can buy royalties? There are many situations where an artist, musician, writer, or other creative individual might be getting steady royalties. These are often small or moderate amounts.
On many exchange sites you can pay a large set amount that is 10x, 20x, or 30x the amount of royalties at once, and you get those royalties in return.
So an artist making $100 a month in residual income might sell their passive income to a work for $2,000. Then you get $100 a month. The key is finding works that will keep paying. Get several of these together and you will be able to build quite an income stream.
All while helping support artists for their next work by providing much needed cash flow!
#29: Buy an Existing Business
See a business that does well and bills a steady income? Or would be consistently profitable if not for some bad high-interest debt? Buy the business, have the original business owner keep working, and take monthly payments as a silent owner. That's a win-win situation with passive income to boot.
You can buy existing websites at MotionInvest.com.
#30: Outsourcing Your Business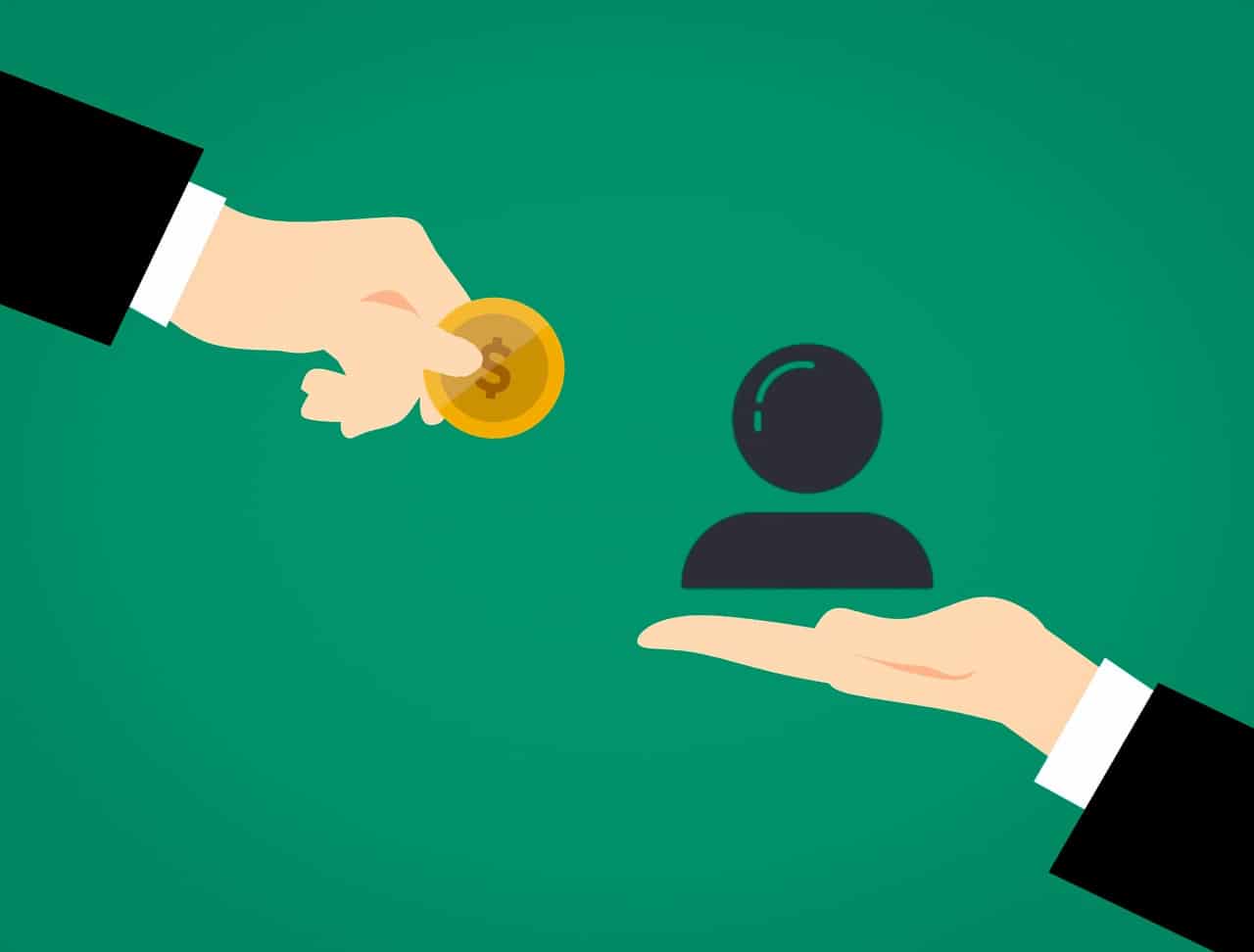 Do you have a high revenue business sucking up all your time? Take a page out of The Four Hour Work Week by Tim Ferriss (check out Tim Ferris' net worth) and see if you can outsource most of the work so you can sit back and enjoy passive profits.
#31: Cashback Rewards Cards
This is an option you need to be very careful with. You also generally need a very good credit score. However, there are many credit cards that give some really remarkable bonuses from high cash back to free miles, to straight up cash in some cases.
Use the card to get the rewards, pay off immediately before any interest charges take place, and cash in on the rewards. YouTuber Graham Stephan is a big advocate of using credit cards intelligently this way. It may be a limited amount or run, but you can create some free passive income that can help you with other ventures!
#32: Licensing Music
People need music. If you have a talent for creating original entertaining 5-15 second blips of music, or even longer pieces, you should consider licensing your music. This is like the equivalent of stock photos. Just with sound.
YouTube videos, commercials, podcasts, Twitch streamers (find out how much Twitch streamers make here), and more all need music. So why not get paid repeatedly for your original little compositions?
#33: Become a Host on Airbnb
Pretty simple and straight forward. Have an extra house, property, or room? Rent it out to visitors for some sweet and easy passive income! Investing in real estate with the intent of creating an Airbnb property is a great way to earn cash from real estate in a passive way.
That lets you create additional income while also hopefully watching the property gain value. Without the major money amounts or risk of commercial real estate.
#34: Store People's Stuff
There are plenty of digital nomads, vagabonds, students, or just people in transition who need storage. Sub-lease storage lockers you're already renting or use your own garage to store other people's stuff for an agreed upon amount.
That's an easy passive income idea to make the most out of available empty space.
#35: Sublease to Housemates
If you're already paying rent maybe you have an extra room that a friend can stay in. Or maybe you need to leave early but have desperate acquaintances willing to pay you more to get that space.
You may not be able to get out of your lease, but subleasing can help you recoup that cost or even make some passive income along the way!
#36: Rent Your Car or Parking Space
There are plenty of apps to rent out your car while you're not using it, for instance check out our guide on whether Turo is legit. Too risky? Why not rent out a parking space then? Ask anyone with plenty of driveway space by a big sporting event.
Extra parking can really pay off as a great passive income idea.
#37: Laundromat
Yes, you need to keep the laundromat running. That means making repairs. But it also means collecting hundreds of dollars in quarters. However, this is a business that can keep making money for you even while you're not there.
This is about as hands-off an active business as you get!
Buy a camera and take YouTube videos of coin collections, repairs, or do videos on owning a laundromat and you may even make residual income from YouTube!
If you'd like to learn more, we've got you covered. Check out our complete guide for how to start a laundromat.
#38: Vending Machines
Vending machines are a great passive income idea (and we have a step-by-step guide on how to start a vending machine business you can follow). Just remember: location, location, location! If you can get the right vending machines in good locations, you will end up very happy with the results.
#39: Rent Out Storage Space
Have extra garage space? An out building or shed? Maybe some land you want to develop. Storage is always going to be in demand, and renting out storage space is an excellent way of generating passive income off of space you wouldn't be using anyways. Take a look at our extensive list of storage business name ideas to get started.
#40: Financial Reward Programs
Look for promotional offers. These might not be a consistent thing, but sometimes you can get some pretty nifty rewards from companies looking to expand. Once I received $600 cash and $400 cash from two separate banks when I lived in Austin. Just had to put a thousand dollars in a new checking account for six months.
I didn't touch either and at the end they weren't happy, but that was an easy passive $1,000 in free cash. Keep your eyes open for similar programs.
#41: Invest in a Food Truck
Food trucks are all the rage. If you know some hard workers who are ridiculously talented cooks, front the money for them to get their food truck. You get monthly payments. Your money back plus interest, or a monthly percentage of profits. Or both.
They run the business with a job they love and you get to add another passive income investment to your portfolio!
#42: Rent Personal Items
You may have items that others want but you don't use anymore. Everything from sewing machines to pottery wheels to an extra TV you don't really need now that you have the big flat screen.
There are many types of personal items that can be rented out. BabyQuip.com, for example, has you rent out old baby gear to new parents.
#43: Lease Equipment
Leasing equipment is normal in many different fields. Farm equipment, office equipment, industrial equipment, maybe even something like furniture or lawnmowers (check out our list of equipment you can buy to make money). There's markets for leasing these things.
If you have a lot of interesting equipment, then this might be an easy way to make money of something gathering dust in the attic or garage.
That's a pretty good way of making old possessions into passive income.
#44: Vehicle Advertising
Want to get paid for driving around? If you're willing to plaster your car with wraparound ads, many companies will pay you on a monthly basis to keep those ads on your car and to simply drive around. The business owner gets exposure and you get passive income every time you drive around town.
This won't be for everyone, but it's an interesting way to make monthly money on the side. It's also about as low effort a passive income idea as you will find.
#45: Lose Weight
This is one that's close to my own heart. As someone who has long been overweight, even when in really good athletic shape when I was younger, the weight has gotten away from me. Websites like Healthy Wage and Diet Bet both allow you to earn money from losing weight. Sometimes thousands of dollars, in fact!
You put up a certain amount up front or on a monthly basis. Based on that, the amount of time, and amount of weight you're aiming to lose, you then earn money based on hitting those weight loss goals.
You need to do the work to drop the weight and get into shape, but if you're going to be doing that anyway then getting extra money for getting healthy is a passive income idea that might be right up your ally.
Not to mention a great motivation for actually following through!
#46: House Sitting
While this is a bit active, is there any other active job that feels so much like passive income? House sitting is a great way to make money by just being somewhere. We all need shelter. We all need to live or stay someplace.
House sitting allows you to get paid to do so. In some parts of the country in really nice houses, too.
Think of that as inspiration to come up with even more great passive income ideas.
#47: Be an Extra in Movies
This one tends to be very location specific as you have a much bigger likelihood of pulling this off if you live in Los Angeles or New York City, but it's still worth looking into. Being an extra can earn you a surprising amount of money for each day of shooting.
You will spend a lot of time standing around just waiting for your moment to sit or stand around in the background, but getting paid for just being around is a pretty sweet deal.
Most of the time any royalty checks from this may be laughably small, but every little bit matters. Not to mention this is the only passive income idea that gets your name on movie credits. Not bad, huh?
#48: Farming In-Game Video Game Currency
Have you played a ton of Runescape, WoW, or some other MMO and have an amazing character that you just don't feel like playing anymore? You could sell that character to a new player who doesn't want to go through the grind of building a new one up.
In some games finding gold is actually tough and you can set up "mining" that happens more or less automatically and then you can sell that online gold for real money.
Known as farming or mining in many MMOs, this is a passive income source that comes from doing your normal recreational activities. Or if you have the skill to set up in-game mining and forget it then this is a passive income idea that really does run itself!
#49: Run Some Internships
Building passive income websites? Have a business going or investment properties? Whatever your setup you can ramp things up by offering free internships. Teach them what to do, have them tag along, and in exchange for your teaching and their first-hand experience they ramp up your passive income streams.
That's a pretty sweet deal.
Types of Passive Income
Generally speaking, there are two "types" of passive income. You could refer to these as the methods or vehicles when it comes to passive income ideas. That's because most passive income ideas fit easily into one of these two categories:
Heavy workload up front that can be automated into passive income (or royalties)
Heavy money investment up front that creates passive streams of income
There are some that can sort of skirt the line. For many of the passive income ideas like renting a room (or house) on Airbnb or storing someone's things, you need to own property.
That's fine, we've covered both here in-depth. Some people love the passive income ideas that turn work now into money later. Others want passive income by making their money work for them. There's no right or wrong answer in this situation. Both are fully viable strategies.
When building passive income, it's always important to keep an eye on two things. The steps it will take to take a passive income idea and set up a business that makes money is the first part. The second is how to automate the process once you get to a certain point.
Building a second business is a far cry from creating a passive income stream.
You might have time to work, you might have money, or you might have both. The best passive income ideas are going to vary from person to person. Make sure to work to your strengths.
The ideas that excite you and play on your strengths are the ones to focus on.
You're not limited to one passive income idea. Choose one, choose three, get ten rolling if you have the funds, the energy, and the time. There is something sweet about life when you can create your own safety net from passive income.
Final Thoughts on Passive Income Ideas
There you have it: 49 great passive income ideas to generate revenue. There are many opportunities out there for those of us willing to do some serious work up front in order to build that constant stream of passive income for later.
If you have some money set aside, building that safety net with passive income ideas is a great way to help create your own security. Passive income ideas take time to develop. If you want to earn passive income the best thing you can do is get started today!
Want to learn step-by-step how I built my Niche Site Empire up to a full-time income?
Yes! I Love to Learn
Learn How I Built My Niche Site Empire to a Full-time Income
How to Pick the Right Keywords at the START, and avoid the losers
How to Scale and Outsource 90% of the Work, Allowing Your Empire to GROW Without You
How to Build a Site That Gets REAL TRAFFIC FROM GOOGLE (every. single. day.)
Subscribe to the Niche Pursuits Newsletter delivered with value 3X per week