1,189 Catchy & Creative Cookie Business Name Ideas to Inspire You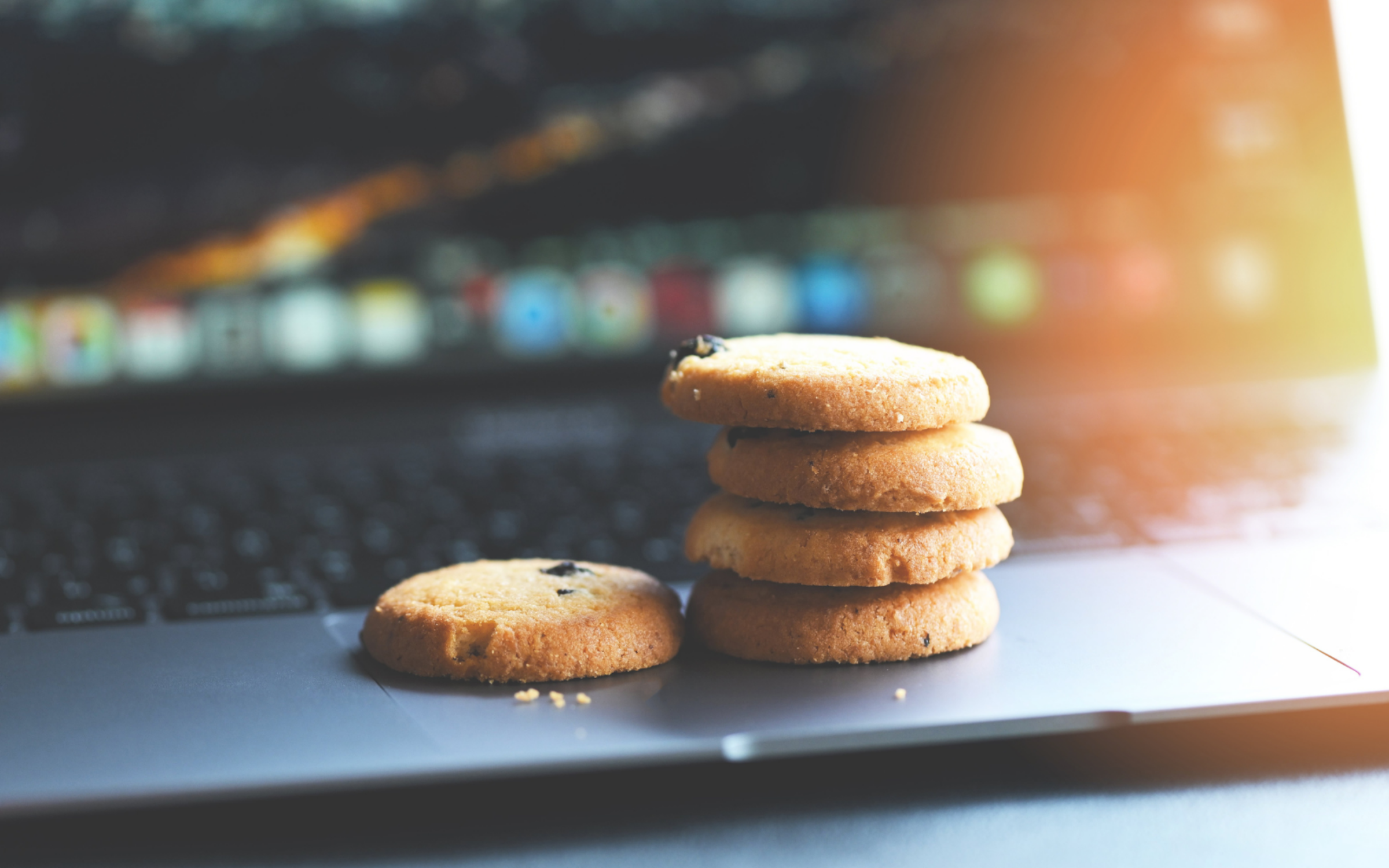 When you buy something through one of the links on our site, we may earn an affiliate commission.
Indulge your entrepreneurial cravings with a scrumptious guide to cookie business name ideas! Searching for the perfect name that captures the essence of your sweet venture? Look no further. Our curated list of catchy, creative, and unique cookie business names will leave you craving success.
But that's not all! We've also whipped up some essential naming tips to ensure your brand rises to the occasion. From standing out in a crowded market to trademark considerations, we've got you covered.
Get ready to savor each word as we unveil the secrets to finding a mouthwatering name. Brace yourself, because this blog post is your recipe for cookie business triumph!
Artisanal Cookie Company Name Ideas
Crumbs & Co.
The Artisan Cookie Jar
Sugar & Spice Delights
Doughy Delights
The Cookie Crafters
Oven Warm Creations
Sweet Sensations Bakery
Delicate Cravings
Handcrafted Cookie Co.
The Cookie Connoisseurs
Whisked Wonders
Gourmet Treats Bakery
The Rustic Oven
Baked Bliss
Artful Crumbles
Heavenly Bites
Flourish & Flavor
The Cookie Mill
Scrumptious Artisan Cookies
Crispy Creations
Wholesome Cookie Co.
The Artisan's Oven
Petite Pleasures
Golden Bite Bakery
The Cookie Alchemist
Dolce Delights
Rustic Bites
Sweet Symphony Cookies
Cookie Couture
The Oven's Secret
Artisan Delights
Delicate Oven
Divine Cookie Co.
Whisk & Crumb
Artisanal Cookie Haven
Best Cookie Company Names
CookieCraft
Crispy Cravings
Sugar Sparkle Bakery
Bite-sized Bliss
The Cookie Gallery
Gourmet Crumb Co.
Butter & Spice Delights
Whisked Perfection
Dough Delicacies
The Sweet Artisans
Heavenly Oven Treats
Baked Euphoria
Delightful Cookie Creations
The Cookie Emporium
Craveable Confections
Flavor Fusion Bakery
The Cookie Laboratory
Sweet Symphony Treats
Artisan's Delight
Crumbly Co.
The Cookie Carousel
Freshly Baked Wonders
Sugar Gem Cookies
Decadent Bites Bakery
Delicate Cookie Couture
The Whisked Whimsy
Flavorful Creations
Oven of Dreams
Sweet Traditions Cookies
The Crispy Canvas
Divine Baked Goods
Cookie Bliss Co.
The Crumb Haven
Wholesome Bites Bakery
Artistic Cookie Creations
Catchy Cookie Business Name Ideas
Crumblelicious
SweetMakers
CookieFever
Doughlicious
Crunchy Crave
SugarWhisk
The Cookie Coaster
Tasty Temptations
Crisp & Co.
Cookie Carnival
Oven Delights
Delish Bites
BiteMe Bakery
Craving Cookies
Cookie Mojo
The Crumb Factory
CookieVille
Munchkin Treats
SugarDust Cookies
CrispCrafter
Cookie Jive
Blissful Bakers
The Cookie Haven
Crispy Morsels
Cookie Crush
Munchie Makers
Sweet Escapades
Craveable Cookies
Cookie Fusion
The Crumble Crew
SugarSnap Delights
Crispy Canvas
Cookie Rhapsody
Oven Enchantments
Munchie Mania
Chocolate Chip Cookie Business Names
Chipper Chocolates
ChocoBliss Bites
The Chocolate Chip Co.
Craveable Chocolate
Chipper's Delights
ChocoCrunch Bakery
Chocolate Chip Haven
Melt-in-Your-Mouth Cookies
Chipper's Artisan Treats
The Chocolate Chip Gallery
Chunky Chip Cookies
ChocoChewy Creations
Chocoholic's Cookie Jar
Heavenly Chocolate Chip
The Gooey Chip Co.
Rich 'n Chewy Cookies
ChocoChipper Delights
Sweet Tooth Chocolates
Crispy Chocolate Chip Bakery (be sure to check out these bakery slogan ideas)
The Chocolate Chip Canvas
Divine Chip Cookies
ChocoChipper's Finest
The Melting Pot Bakery
Chunky Gourmet Cookies
The ChocoChip Connoisseurs
Chipper's Chocolate Wonderland
Irresistible ChocoChunks
The Chocolate Chip Boutique
Gourmet Chip Creations
Double Delight Cookies
The Chocolate Chip Emporium
Chunkalicious Treats
ChocoChipper Artistry
Sweet Fusion Chocolates
Chipper's Chocolate Symphony
Cookie Bars Company Name Ideas
BarMakers
The Cookie Bar Factory
Crispy Bar Delights
Barlicious Treats
Sweet Bar Creations
The Bar Oven
Blissful Bar Bites
Gourmet Bar Confections
Chunky Bar Haven
The Barista's Cookies
Crumble & Bar Co.
Oven-Baked Bars
Barlicious Bakery
Chewy Bar Bliss
The Bar Boutique
Divine Bar Delights
Wholesome Bar Bakery
The Bar Enthusiasts
Delectable Bar Treats
The Bar Craze
Sweet Symphony Bars
Chunky Gourmet Bar Co.
Bar Fusion
Craveable Bar Bites
The Bar Artisans
Heavenly Bar Oven
The Bar Canvas
Delightful Bar Confections
Crispy Bar Sensations
The Bar Whiskers
Wholesome Bar Haven
Munchkin Bar Bakery
Blissful Bar Artistry
Barlicious Delicacies
Artisan Bar Creations
Cookie Company Names using Alliteration and Puns
Crisp & Cozy Cookies
Chip 'n Cheery Treats
Dough Delights
Baked Bliss Bites
Sweet Whisk Whimsy
Sugar Sparkle Snacks
Crunchy Crumb Confections
Munchkin Morsels
Caramel Crumble Cookie Co.
ChocoChunk Champs
Snickerdoodle Symphony
Buttery Bites Bakery
Delightful Doughnuts
Peppermint Patty's Patisserie
Zesty Zebra Cookies
Lemon Lush Lovelies
Pecan Passion Pastries
Gingerbread Genius
Oatmeal Oasis
Raspberry Ripple Rhapsody
Almond Amore
Pistachio Perfection
S'mores Sensation
Coconut Cream Cookies
Hazelnut Heaven
Vanilla Bean Villains
Cinnamon Swirl Sweets
Butterscotch Bonanza
Mocha Madness
Minty Marvels
Peanut Butter Paradise
Toffee Temptations
Salted Caramel Serenade
Macadamia Magic
Honeybee Bakery
Cookie Dough Business Name Ideas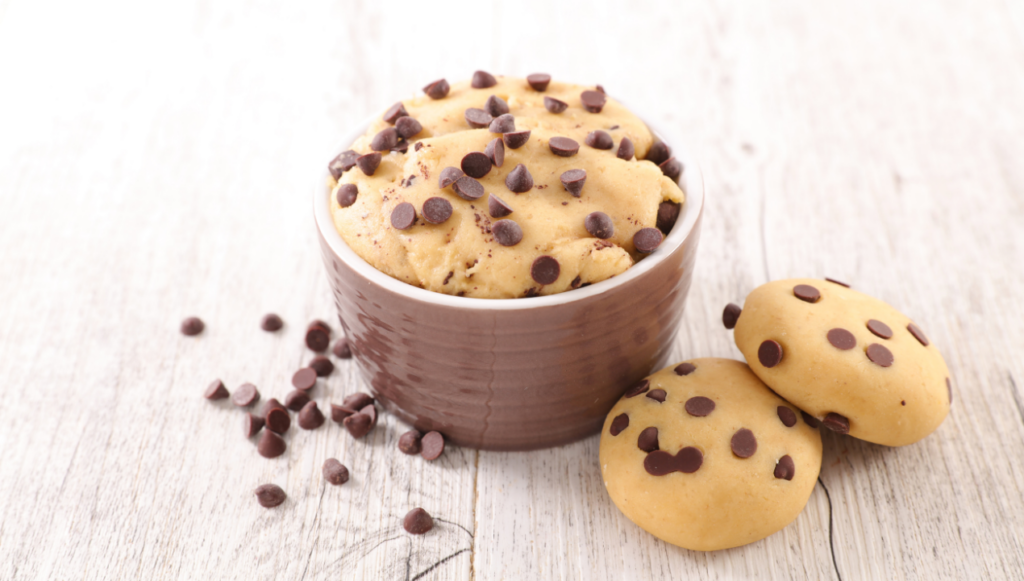 Doughlicious Delights
Chunky Churn Cookie Dough
Fluffy Fusions
Dough Dynasty
Mixin' Magic Dough
Sweet Dough Symphony
Cookie Couture Dough
The Dough Divas
Whisked Wonders Dough
Doughnutty Delights
Chillin' Cookie Dough
Heavenly Dough Creations
Dough Delish
Crumble Craze Dough
Craveable Cookie Dough
Kneadful Pleasures
Doughy Dreamland
The Dough Dazzlers
Doughy Decadence
The Rolling Pin Pioneers
Dough Makers' Paradise
Blissful Bites Dough
Doughlicious Drizzles
Gooey Gourmet Dough
Tasty Treat Dough
Dough and Delight
Dough Galore
Punny Pastry Dough
ChocoChipper's Dough Factory
The Doughlicious Factory
Dough Delights & More
Whipped to Perfection Dough
Dough Delightful Delicacies
Munchkin's Cookie Dough
Scoop 'n Smile Dough
Cool Cookie Business Names
Sugarbyte Treats
Crisp Avenue Cookies
Whisk & Wander
Cookie Catalyst
The Crumble Collective
Flavor Fusion Bakery
CraveCraft Cookies
Sweet Serenade Treats
Urban Cookie Co.
Epicurean Bites
Cookie Crafter's Haven
The Art of Dough
Crumbly Chic Cookies
CookieLab Creations
Sugar Rush Indulgence
OvenWhisper
Delightful Crumb Co.
The Cookie Cartel
Edgy Bites
Crumble Culture
Gourmet Glaze Cookies
Whimsical Cookie Works
The Cookie Nook
CraveStreet Cookies
Artisan Crisp Cookies
Biteville Bakery
The Crave Market
Cookie Incantations
Crumble & Co.
The Urban Oven
Artistic Edibles
Whisked Wonder Cookies
Crispology Treats
CookieLab Express
The Crave Syndicate
Creative Cookie Company Name Ideas
Cookie Canvas
CrumbCrafters
Doughy Delicacies
Whisked Whimsies
The Crumble Connection
Sweet Artistry Cookies
Flavor Fusion Treats
CraveCraft Bakeshop
The Cookie Studio
Oven Enchanté
Divine Crumbs
Baked Brilliance
Crisp & Crave
Whimsical Cookie Co.
Crumble Couture
Dough Designers
The Cookie Palette
Craveable Creations
Artisan Crisp Co.
Whisked Wonders Bakery
The Crumble Canvas
Delectable Dough
Crispology Bakery
Doughy Innovations
CookieAlchemy
The Crumb Artisans
CraveMaster Cookies
Edible Euphoria
Artful Bites
Crumble Craze Co.
Dough Magic
CookieVerse
The Crave Factory
Whisked Imagination
Crumble Kingdom
Cute Cookie Company Names
Sweetie Pies Cookies
Cookie Cuddles
Sprinkle Sparkle Treats
Sugar Puff Cookies
Honey Bunny Bakes
Love Bites Bakery
Whisked with Love
Cookie Cuties
Delightful Doodles
Sweet Cheeks Cookies
Sugar Sprout Treats
Kawaii Cookie Co.
Snickerdoodle Smiles
Cuddle Crumbs
Sugar Dot Delights
Whimsy Whisk Cookies
Cookie Hugs
Sweetheart Bites
Darling Dough Bakery
Sugar Paws Cookies
Lovebug Treats
Sprinkle Kiss Cookies
Cute Crave Confections
Cookie Bear Bakes
Sweetie Pie Delights
Pucker Up Cookies
Sugar Plum Sweets
Whisker Winks
Cookie Clouds
Sugar Spark Cookies
Adorable Crumbles
Sweetheart Snacks
Sugar Petals Bakery
Cookie Cuddle Bears
Bubbly Bites Bakery
Cut Out Cookie Business Name Ideas
The Cookie Canvas
Cutout Delights
Shapely Sweets
The Cookie Cutter Co.
Whimsical Shapes Bakery
Doughy Designs
Custom Cutout Cookies
The Shape Shack
Cookie Couture Cutouts
Sweet Silhouettes
Precise Pastry
Artisanal Cutout Creations
The Cookie Sculptors
Crispy Cutout Cookies
The Shape Masters
Dough Divinity
The Cutout Collective
Whisked Whimsy Cutouts
Custom Confectionery
The Shape Symphony
Delicate Dough Designs
Cookie Carvers
Shape Enchantment
Cutout Cravings
The Edible Gallery
Meticulous Morsels
Artful Edibles
The Cutout Corner
Sculpted Sensations
Cutout Cookie Creators
The Shape Boutique
Doughy Artistry
The Cutout Connoisseurs
Exquisite Edibles
The Shape Crafters
Decorated Cookie Business Names
Cookie Artistry
Decor Delights
The Cookie Canvas
Fancy Frostings
Sweet Embellishments
Edible Elegance
Decorated Delights
The Icing Innovators
Cookie Couturiers
Delicate Decorators
Artful Bites
The Decorated Oven
Custom Cookie Creations
Sugar Artistry
The Decorated Palette
Royal Icing Dreams
Decorative Delights
The Cookie Decorators
Sweet Masterpieces
Gourmet Decoration Co.
The Decorative Kitchen
Cookie Mavens
Decorative Dough Delights
Sugar Symphony
The Cookie Canvas
Dazzling Designs
Decorative Cravings
The Icing Studio
Cookie Crafters
Decorative Delicacies
Sweet Whisk Decorators
The Decorative Artisans
Couture Cookies
Sugar Coated Creations
The Decorated Treats
Dog Cookie Business Name Ideas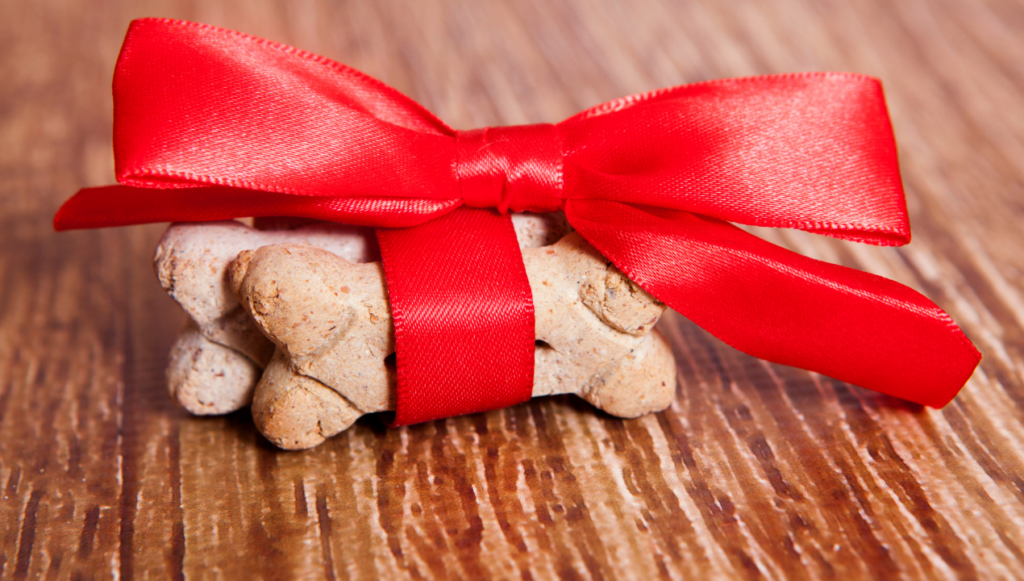 Pawsome Treats
Barkery Bites
Tail-Wagging Treats
The Canine Cookie Co.
Wooflicious Delights
Chewy Chompers
Doggy Delicacies
The Biscuit Bone
Furry Munchies
Pawfection Bakery
Wagtastic Treats
Snoutful Snacks
Doggie Dough Bites
Barking Biscuits
The Pup's Pantry
Treats for Tails
Bark Bite Bakery
Happy Hound Treats
Puppy's Paradise
Munchie Mutt Treats
The Wagging Whisk
Pawlicious Cookies
Tail Treat Delights
Biscuit Bonanza
Pawsitively Tasty
Canine Crave Confections
Woofy Whiskers
Biscuit Bliss Co.
Doggie Delights Bakery
Sniff & Chew Treats
Pawsome Patisserie
The Pooch's Palate
Tasty Tidbits for Dogs
Woofers' Wonderland
The Hungry Hound
Fancy Cookie Company Name Ideas
Decadent Delicacies
Gourmet Crumble
Elegance in Bites
Opulent Oven
Luxe Cravings
Divine Delights
Sophisticated Sweets
Haute Cookie Co.
Regal Treats
Fancy Fusion Cookies
The Artisanal Crumb
Epicurean Eats
Posh Pastry
Delicate Indulgences
Refined Bites
Couture Cookies
Dainty Delights
The Elegant Crumb
Gilded Gourmand
Fancy Frosted Cookies
Indulgence Artistry
Glamorous Gourmet
Château Crumbles
Lavish Biscuits
Chic Cookie Couture
The Fancy Crave
Swanky Sweet Treats
Exquisite Crisp Co.
Gourmandise Gems
Elegant Edibles
Luxurious Crumble
The Prestige Bakery
Finesse in Cookies
Regency Cravings
Decorous Delicacies
Filled Cookie Company Names
The Filled Crumb
Stuffed Sensations
Deliciously Filled Treats
Craveable Fillings
The Filling Factory
Gourmet Stuffed Cookies
Filled with Love
Tempting Tidbits
Heavenly Fillings
The Filled Cookie Jar
Creamy Creations
Filled Delight Co.
Sweet Surprise Cookies
Blissful Fillings
The Filling Fix
Stuffed to Perfection
Indulgent Insides
The Filled Crave
Decadent Stuffed Treats
Filling Finesse
Bite-sized Filled Delights
The Filling Boutique
Flavored Filled Cookies
Creamy Cravings
Filled Fusion Cookies
The Filling Gallery
Gourmet Filling Fantasies
Delightful Stuffed Sweets
The Filling Haven
Irresistible Fillings
Whimsical Filled Cookies
The Filling Artisans
Creamy Burst Cookies
Fluffy Filled Delicacies
The Filling Experience
Foreign-Language Inspired Cookie Business Name Ideas
Dolce Biscotti (Italian for "Sweet Biscotti")
Le Délice Cookie Co. (French for "The Delight")
El Sabor Dulce (Spanish for "The Sweet Flavor")
Deliziare Dolci (Italian for "Delicious Sweets")
Cukiernia Piękności (Polish for "Pastry Beauty")
Galletas del Cielo (Spanish for "Cookies from Heaven")
Bellezza dei Biscotti (Italian for "Beauty of Biscuits")
Les Délices Sucrés (French for "The Sweet Delights")
Biscoitos Deliciosos (Portuguese for "Delicious Cookies")
Kek Kraliçesi (Turkish for "Cookie Queen")
Süße Verlockung (German for "Sweet Temptation")
Biscuiterie Magnifique (French for "Magnificent Biscuit Shop")
Pâtisserie Douceur (French for "Sweet Pastry")
Biscotti d'Amore (Italian for "Biscotti of Love")
Köstliche Kekse (German for "Delicious Cookies")
Delícias de Biscoitos (Portuguese for "Delights of Cookies")
Słodkie Kawałki (Polish for "Sweet Pieces")
Dolci Tentazioni (Italian for "Sweet Temptations")
Sabores Deliciosos (Spanish for "Delicious Flavors")
Keksleidenschaft (German for "Cookie Passion")
Biscuiterie Élégante (French for "Elegant Biscuit Shop")
Città dei Biscotti (Italian for "City of Cookies")
Cookies Suculento (Spanish for "Succulent Cookies")
Delícias Açucaradas (Portuguese for "Sugary Delights")
Biscotti Incantevoli (Italian for "Enchanting Biscuits")
Leckerer Genuss (German for "Delicious Enjoyment")
Petits Délices (French for "Small Delights")
Biscoitos Celestiais (Portuguese for "Celestial Cookies")
Galletas Exquisitas (Spanish for "Exquisite Cookies")
Keks Sprezzatura (Italian for "Cookie Sprezzatura")
Süsses Paradies (German for "Sweet Paradise")
Boulangerie Sucrée (French for "Sweet Bakery")
Fragole e Biscotti (Italian for "Strawberries and Biscotti")
Galletas Mágicas (Spanish for "Magical Cookies")
Coeur de Douceurs (French for "Heart of Sweetness")
Funny Cookie Business Names
The Cookie Monsters
Crumb-azing Treats
Dough-licious Hijinks
Laughing Dough Co.
Whisked Wit Cookies
Funny Crumble Confections
The Crumb Comedians
Chuckle Chip Cookies
The Snickerdoodle Squad
Cookie Capers
Laughable Bites
Dough Jokers
Whimsical Whiskers
The Comic Cookie Co.
Hilarious Crisps
Snickerdoodle Shenanigans
Silly Sweet Treats
Giggly Gourmet Cookies
Amusing Artisanal Bakes
Cookie Comedy Club
The Prankster's Pantry
Whisked Laughter
The Wacky Whisk
Comical Crumble Crew
Quirky Cookie Company
Laugh-Out-Loud Bites
Doughnutty Delights
Cookie Circus
The Crumb-tastic Crew
Witty Whiskers
Funny Fusion Cookies
The Crumb Munchers
Hilarious Handcrafted Treats
Jovial Jumbles
The Doughnut Brigade
Gluten-free Cookie Company Name Ideas
The Gluten-Free Goodies
Delightful GF Treats
Wholesome Crumbles
Celiac-Safe Cookies
Gluten-Free Gourmet
Purely Cookies
The GF Cookie Co.
Craveable Bites
Free from Gluten
The Gluten-Free Pantry
NutriBakes
The Gluten-Free Haven
Whisked without Gluten
Sensible Sweets
Celiac Delights
The GF Cookie Jar
Nourishing Bites
Allergy-Friendly Cookies
The Gluten-Free Artisans
Wholesome Cravings
GF Cookie Crafters
Clean Crumbles
The Celiac's Choice
Healthy Indulgences
Guilt-Free Treats
The Gluten-Free Fusion
Pure Bliss Bakery
Crumble & Co. GF
The GF Cookie Canvas
Savor-Safe Cookies
Nourishful Delights
Gluten-Free Goodness
The Wholesome Oven
Purely Delicious
The GF Cookie Haven
Good Cookie Company Names
Crisp Cravings
Whisk & Crumble
The Cookie Emporium
Gourmet Delights
Sweet Success Cookies
The Dough House
Cookie Craftsmen
Heavenly Bites Bakery
Craveable Confections
Delicate Oven Treats
Artisan Cookie Co.
The Cookie Mill
Sugar Spice Bakery
Golden Bite Treats
Crispy Creations
Divine Cookie Delights
Wholesome Goodies
The Cookie Boutique
Blissful Bakeshop
Sweet Symphony Sweets
Cookie Couture
Doughy Delights
Melt-in-Your-Mouth Cookies
Crumble & Co.
Flourish & Flavor
The Oven's Secret
Sweet Tooth Bakery
Delicious Discoveries
Cookie Creators
Whisked Perfection
The Crisp Corner
Baked with Love
Artful Crumbles
Oven Fresh Cookies
Crispy Canvas Bakery
Great Cookie Business Name Ideas
Crumble Cravings
Sweet Sensations
Cookie Delights
Divine Dough
Gourmet Treats
The Cookie Crafters
Oven Fresh Delights
Crispy Bliss Bakery
Whisked Whimsy
The Golden Bite
Artisanal Cravings
Sugar Spark Bakery
The Cookie Haven
Delicate Delights
Heavenly Crumbles
Flourish & Flavor
Cookie Connoisseurs
The Rustic Oven
Baked with Love
Sweet Symphony Bakery
Cookie Couture Co.
Wholesome Oven Treats
The Cookie Alchemist
Dolce Delights
Rustic Bites Bakery
Blissful Bakers
Craveable Creations
The Sweet Escape
The Artisan's Oven
Petite Pleasures
Golden Crisp Bakery
Whisk & Crumb Co.
Artisanal Delights
Sweet Treat Treasures
Crispy Creators
Homemade Cookie Business Names
Grandma's Oven
The Homemade Cookie Jar
From Scratch Sweets
Home-Baked Delights
Made with Love Cookies
Family Recipe Treats
Hearth & Dough
Cozy Crumbles
Wholesome Homestyle Cookies
Oven Warm Creations
Taste of Home Bakery
The Cookie Kitchenette
Country Oven Cookies
Mom's Magic Bites
Handcrafted Homies
Sweet Memories Bakery
Just Like Grandma's
Authentic Homemade Treats
The Rustic Baker
Baked with Care Cookies
Artisanal Homestead
The Homemade Crumb Co.
Comfort Cookie Co.
Heartwarming Bakes
Nana's Nibbles
Homestyle Delights
Made from Scratch Sweets
Whisked with Love
Farmhouse Cookie Creations
Baker's Blissful Bites
The Homemaker's Oven
Traditional Treats
Warm & Chewy Bakery
Handmade Heaven
Kitchen Creations Cookies
Healthy Cookie Business Name Ideas
Wholesome Bites
NutriCookies
Healthful Crumbles
Clean Treats Bakery
Fit & Flavourful
Nourishing Nibbles
The Healthy Cookie Co.
Smart Snackers
Guilt-Free Goodies
Balanced Bites Bakery
Vitality Cookies
The NutriBake House
Clean Cravings
Wellbeing Whiskers
Nutrient Nibbles
The Healthful Pantry
Fuel & Flavor Cookies
Natural Delights
Conscious Crumbles
Wholesome Treats
Clean Cookie Creations
NutriWhisk Bakery
The Guilt-Free Cookie Jar
Mindful Munchies
Fit Fuel Cookies
The Healthy Crumble Co.
NutriBite Bakeshop
Clean Crisp Treats
Nourish & Nibble
Balanced Bliss Cookies
Wellness Whisk
The Health Nut Bakery
Power Bites
Wholesome Crisp Co.
Fresh & Fit Cookies
Iced Cookie Company Name Ideas
Iced Delights
Frosting Fantasia
Glazed Gourmet Cookies
The Icing Gallery
Iced Artistry
Frosty Crumble Co.
Sweet Glaze Bakery
The Iced Cookie Jar
Decorated Delicacies
Frosting Fusion
Glazed Goodies
The Icing Emporium
Cookie Canvas
Frost & Flair
Sugar Glaze Treats
The Iced Crumb
Whimsical Frostings
Glaze Craze Bakery
The Iced Artisans
Icing on Top Bakery
Frosted Bliss Bites
The Glazed Haven
Cookie Couture Icing
Frosty Fusion Cookies
The Icing Studio
Glaze It Up
The Frosting Whisk
Iced Elegance
Glazed Perfection
The Iced Palette
Frosted Fancy Cookies
Sugar Glaze Masterpieces
The Frosting Corner
Iced Creations
Glaze Me Sweet
Luxury Cookie Company Names
Decadent Delights
Luxe Crumbles
Gourmet Cookie Co.
Opulent Bites
Elite Treats
Regal Crumbs
The Grand Cookie
Elegant Edibles
Luxurious Delicacies
Couture Cookie Creations
Haute Bakes
Premier Pastry
Exquisite Eats
The Luxury Crumb
Delicate Indulgences
Divine Cookie Couture
The Prestige Pantry
Upscale Confections
Noble Nibbles
Classique Cookies
Fine Crumble Co.
Refined Gourmet Treats
The Sophisticated Cookie
Lavish Biscotti
Gourmandise Luxe
Epicurean Artisan Cookies
The Elegance Oven
The Luxe Whisk
Chic Crumb Boutique
Upscale Cookie Crafters
Regency Cravings
The Opulent Artisans
Couture Crisp Cookies
Decorous Delicacies
The Luxe Bite
Macarons Cookie Business Name Ideas
Macaron Magic
Delicate Macarons
Macaron Masterpieces
Sweet Meringue
French Flair Macarons
Heavenly Macarons
Macaron Moments
Whisked Bliss Macarons
Artisan Macarons
The Macaron Boutique
Divine Macaroon Delights
Macaron Mania
Patisserie Macaron
Crispy Cloud Macarons
Macaron Enchantment
Flavors of Paris
The Macaron Parlour
Elegant Macaron Co.
Dolce Macaron
Whimsical Macaroon
Macaron Symphony
The Macaron Gallery
Delightful Macarons
Macaron Oasis
French Delicacy Macarons
The Macaron Whisk
Craveable Macarons
Macaron Bliss Bakery
The Macaron Palette
Enchanting Macarons
Sweet Temptation Macarons
The Macaron Haven
Macaron Artistry
Whisked Whimsy Macarons
The Macaron Cartel
Molded Cookie Business Names
The Molded Crumb
Shaped Delights
Formed Fusion Cookies
The Cookie Sculptors
Molded Artistry
Custom Crumbles
The Shaped Cookie Co.
Imprint Indulgences
Molded Masterpieces
Whimsical Molds Bakery
Sculpted Delicacies
The Molded Palette
Form & Flavor Cookies
Shaped with Love
The Imprint Emporium
Creative Crumbles
Molded Bliss Bites
The Shaped Artisans
Sculpted Fusion Cookies
The Molded Haven
Custom Crumble Creations
Whimsical Molding
The Shaped Whisk
Imprint Delights
Sculpted Symphony
The Molded Cookie Jar
Craveable Shapes
Whimsy Molds Bakery
The Imprint Artisans
Formed Crisp Co.
Shaped Sensations
The Molded Corner
Creative Crisp Cookies
Imprint Magic
Whimsical Molding Co.
No bake Cookie Company Name Ideas
No-Bake Delights
Easy Breezy Cookies
No-Oven Treats
Whisk-Free Bakes
Chill & Chew
The No-Bake Boutique
Simple Sweet Treats
No-Fuss Cookies
Quick Crumbles
Ready-to-Eat Bakery
No-Bake Magic
The Effortless Crumb
Simple Satisfaction
The No-Bake Pantry
Easy Indulgences
No-Oven Delicacies
Snackable Sweets
The No-Bake Haven
Ready in a Bite
Whiskless Wonders
No-Bake Bliss
The Simple Crave
Effortless Eats
No-Bake Artisans
Speedy Crumbles
Quick Fix Cookies
The No-Bake Whisk
Ready-to-Enjoy Treats
Simple Snackers
No-Oven Oasis
Bite and Go Bakery
The No-Bake Palette
Easy Pleasures
No-Fire Flavors
The No-Bake Corner
Personalized Cookie Company Names
Custom Crumb Co.
Signature Sweets
Personalized Bites
The Cookie Monogram
Bespoke Treats
Made for You Cookies
Unique Crumbles
Personal Touch Bakery
The Custom Cookie Jar
Tailored Tastes
Your Cookie Creations
One-of-a-Kind Cookies
Customized Cravings
The Cookie Artisans
Personalized Palate
Individually Yours
Made with Love Bakes
The Personal Pantry
Custom Crisp Cookies
Cookie Couturiers
The Cookie Makers
Personalized Edibles
Taste by Design
Custom Confections
The Sweet Signature
Cookie Craftsmanship
Personalized Perfection
Crafted for You
The Personal Touch
Unique Whisk Treats
Custom Crumble Express
Personal Flavor Fusion
The Cookie Tailors
Bespoke Bites Bakery
Your Sweet Creation
Pressed Cookie Business Name Ideas
Pressed Perfection
Crispy Impressions
The Pressed Crumb
Imprinted Delights
Whimsical Press Bakery
Artisanal Impressions
The Pressed Palette
Custom Crumbles
Molded Masterpieces
Shaped Bliss Bites
The Pressed Artisans
Press & Crisp Co.
Imprint Fusion Cookies
The Pressed Haven
Craveable Shapes
Whimsy Press Bakery
The Imprinted Whisk
Pressed Delicacies
Crispy Impressions
The Pressed Cookie Jar
Custom Crumble Creations
Whimsical Imprints
The Pressed Whisk
Imprinted Delights
Sculpted Symphony
The Pressed Crisp Co.
Craveable Pressed Cookies
Whimsy Pressed Treats
The Imprinted Artisans
Molded Crisp Cookies
Pressed Sensations
The Pressed Corner
Artisanal Pressed Creations
Imprint Magic
Whimsical Pressing Co.
Seasonal Cookie Business Names
Holiday Cravings
Season's Treatings
Festive Bites Bakery
The Holiday Cookie Co.
Winter Whisked Delights
Springtime Sweets
Summer Cookie Bliss
Autumn Flavors
Celebratory Crumbles
The Seasonal Cookie Jar
Holiday Magic Treats
Whimsical Winter Cookies
Spring Fling Delights
Summer Solstice Sweets
Autumn Harvest Bakery
The Seasonal Haven
Merry Morsels
Joyful Jingle Bites
Spring Fever Cookies
Sunny Days Treats
Fall Fiesta Delicacies
The Seasonal Whisk
Seasonal Sensations
Festive Fusion Cookies
Whisked Holiday Delights
Spooky Season Sweets
Blooming Spring Bakery
Scents of Summer
Harvest Moon Treats
The Seasonal Palette
Whimsical Winter Whisk
Holiday Delight Creations
Springtime Sparkles
Sunny Side Sweets
Festive Flair Cookies
Shaped Cookie Company Name Ideas
The Shaped Crumb
Whimsical Shapes Bakery
Artful Bites
Shaped Delights Co.
Custom Crumbles
The Cookie Sculptors
Crispy Shape Creations
Shaped Sensations
The Shaped Artisans
Sculpted Symphony
Whimsical Shaping
The Shape Boutique
Molded Masterpieces
Craveable Shapes
The Shaped Cookie Jar
Custom Confections
Artisanal Impressions
Whimsy Shaped Treats
The Shaped Whisk
Press & Crisp Co.
Shaped Bliss Bites
The Sculpted Haven
Crispy Impressions
Custom Crumble Creations
Whimsical Sculpting Co.
The Shaped Crisp Co.
Craveable Shaped Cookies
Artisanal Shaping
The Shaped Corner
Whimsy Shaped Bakery
The Shaped Palette
Sculpted Delicacies
Crispy Shapes
Whimsical Shaping Co.
The Shaped Bliss
Special Occasion Cookie Company Names
Celebratory Crumbs
Occasional Delights
Special Moments Bakery
The Event Cookie Co.
Festive Flavors
Memorable Morsels
The Special Occasion Pantry
Customized Crumbles
Joyful Bites
The Occasion Artisans
Celebration Cookies
Whimsical Occasions
The Eventful Whisk
Milestone Treats
Commemorative Crisp Co.
The Special Occasion Jar
Happy Memories Bakery
Gala Cookie Creations
The Festive Crumb
Whimsy Celebrations
The Occasion Palette
Remarkable Crumbles
Signature Event Cookies
The Special Moment Corner
Festivity Fusion Cookies
Lifetime Celebrations
The Occasion Haven
Extravagant Delights
Cherished Bites
The Celebratory Whisk
Magical Occasions
Grand Event Cookies
The Special Touch
Whimsical Celebrating Co.
The Occasion Bliss
Sandwich Cookie Business Name Ideas
The Cookie Combo
Sweet Sandwiches
Creamy Delights Co.
Sandwiched Bliss
Yummy Fillings Bakery
The Sandwich Cookie Jar
Creamy Fusion Cookies
Tasty Stacks
The Cookie Sandwich Co.
Creamy Crumble Creations
Whisked Layers
The Sandwich Whisk
Flavorful Fillings
Cookie Creamery
Creamy Bite Treats
The Stacked Haven
Craveable Sandwiches
Whimsical Fillings Bakery
The Cookie Stackers
Creamy Crisp Co.
Filled Fusion Cookies
Sweet Cream Sandwiches
The Creamy Corner
Layered Delights
Tasty Fusions
The Sandwich Artisans
Whimsy Fillings Co.
Creamy Crumble Combos
The Filling Palette
Deliciously Stacked
Creamy Crave Bakery
The Sandwich Bliss
Flavorful Layers
Creamy Fusion Treats
The Filling Haven
Unique Cookie Business Names
Crumb Voyage
Whisked Wonders
Cookie Alchemy
Sweet Savant
Crispy Whispers
The Cookie Coalescence
Delightful Doughlings
Crumble Oasis
The Tasty Canvas
Zestful Bites
Cookie Chronicles
Sugar Symphony
Crave Confections
The Cookie Caravan
Flavored Fusion
Whimsy Whiskers
Crispovation
The Crumble Catalyst
Baked Artistry
Crumble Quest
Edible Adventures
The Cookie Cartographers
Flavor Finesse
Crispy Constellations
The Dough Diaries
Biscuit Bonanza
Cookie Crusaders
Crumb Chasers
The Sweet Expedition
Dough Dazzlers
Crispy Visions
The Whisked Wanderers
Cookie Anarchy
Crumble Nomads
If your cookie business is likely to diversify in the future, check out our list of bakery name ideas for more inspiration.
Take a look at our list of cookie business slogan ideas for help with the next step of branding your venture.
Do's and Don'ts
Choosing the right name for your cookie business is an important step toward building a strong brand identity. Here are some key do's and don'ts to consider when selecting a name:
Do's:
Be unique: Aim for a name that stands out from the competition and captures the essence of your cookie business.
Reflect your brand: Your name should align with the image and values of your cookie business. Think about the emotions and experiences you want to evoke in your customers.
Keep it simple and memorable: Choose a name that is easy to pronounce, spell, and remember. Avoid complex or overly long names that may confuse or be easily forgotten.
Consider versatility: Ensure your chosen name allows for potential future growth and expansion. You may want to extend your product line or open additional locations, so avoid limiting your business name to cookies only.
Research domain name availability with Namecheap: Before finalizing your name, check to see if it is available as a domain name with Namecheap, so you can set up an online presence for your cookie business.
Involve others: Seek feedback from family, friends, and potential customers. Their perspectives can offer valuable insights and help you refine your options.
Don'ts:
Avoid generic names: Generic names may make it difficult for your business to stand out in a crowded market. Instead, strive for a name that sparks curiosity and captures attention.
Steer clear of complicated spellings: While unique spellings may seem creative, they can confuse potential customers when searching for your business online or sharing your name through word-of-mouth.
Don't limit yourself geographically: If you have plans to expand beyond a specific region or location, avoid using a name that is too closely tied to a specific area or neighborhood.
Skip overused clichés: Try to avoid common cookie-related phrases or clichés that may already be heavily used by other businesses. You want your name to be distinctive and memorable.
Steer clear of potential legal issues: Research and avoid names that are trademarked, subject to copyright, or already in use by other businesses to prevent any legal complications down the road.
Don't rush the process: Take your time to brainstorm, explore options, and evaluate various name ideas. This is an important decision, so give yourself the opportunity to find the perfect fit for your cookie business.
Check out this article for more food business ideas if you're wondering where your cookie business could lead in the future.
Final Thoughts
Remember, choosing a name for your cookie business is an exciting opportunity to showcase your brand's personality and values.
With careful consideration and creativity, you can find a name that will resonate with your target audience and help your business thrive. Good luck!
Want to learn step-by-step how I built my Niche Site Empire up to a full-time income?
Yes! I Love to Learn
Learn How I Built My Niche Site Empire to a Full-time Income
How to Pick the Right Keywords at the START, and avoid the losers
How to Scale and Outsource 90% of the Work, Allowing Your Empire to GROW Without You
How to Build a Site That Gets REAL TRAFFIC FROM GOOGLE (every. single. day.)
Subscribe to the Niche Pursuits Newsletter delivered with value 3X per week