1,007 Catchy Gardening Company Name Ideas to Help You Sow The Seeds of Success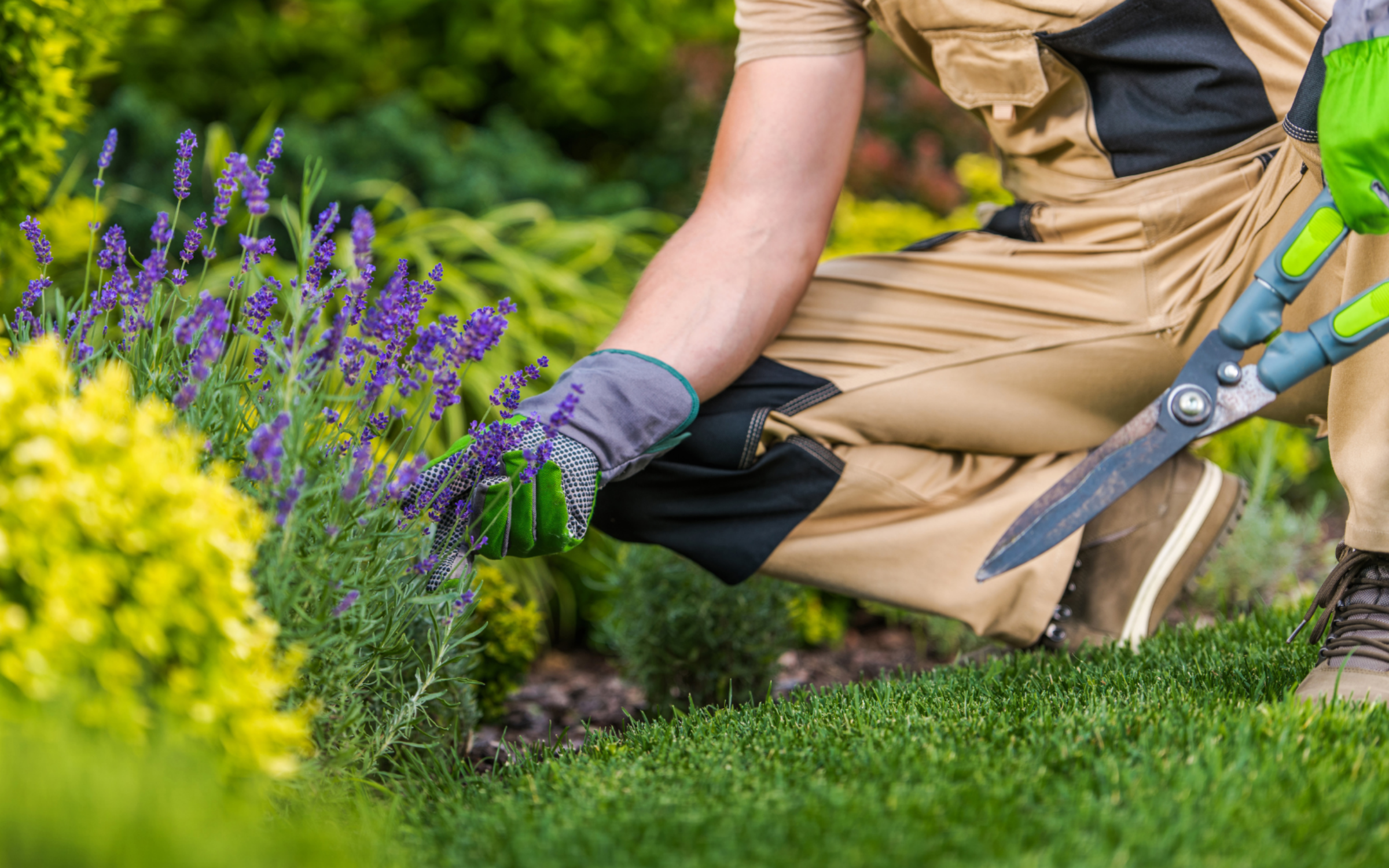 When you buy something through one of the links on our site, we may earn an affiliate commission.
Calling all green-thumbed entrepreneurs and gardening enthusiasts! Are you ready to sow the seeds of success with your very own gardening company? Look no further for the perfect name to bloom your business! Our latest blog post is a treasure trove of 1,007 unique and captivating gardening company name ideas that will make your brand blossom in the hearts of customers.
We've also cultivated essential naming tips to help you pluck the perfect name from the bunch. Don't miss this opportunity to sprout your dream venture with a memorable and distinctive identity.
Let's dig in and cultivate your gardening business to new heights!
Best Gardening Company Name Ideas
GreenThumb Gardens
Nature's Serenity Landscapes
Blooming Acres
Evergreen Eden
Enchanted Gardenscapes
Harmony Horticulture
Organic Oasis Gardens
Fresh Air Flora
Cultivated Harmony
The Garden Gurus
Bountiful Botanicals
Eden's Edge Landscaping
Verdant Visions
Blossom & Bloom Gardens
Terra Verde Landscapes
Earthly Delights Nursery
Garden Whispers
WildRoot Gardens
Secret Gardeners' Haven
Paradise Patchwork Gardens
Earthbound Enchantments
Rustic Roots Landscaping
Flourishing Fields
Zen Garden Works
The Green Haven Company
SereneScapes Gardening
Nature's Canvas Landscaping
Whimsical Woods Gardeners
Urban Oasis Outdoors
Growing Dreams Gardens
Garden Symphony Landscapes
The Planting Palette
Enchanted Greenery
Everblooming Gardens
Seasonal Splendor Landscaping
Eco Harmony Horticulture
Clever Gardening Company Name Ideas
SproutSmart Landscaping
Cultivate Crafters
Acreage Architects
GreenGenius Gardens
UrbanGreenscape Solutions
TerraBloom Innovations
Sow & Grow Co.
EcoScape Enthusiasts
The Plant Whisperers
RootRevolution Crew
HortiTech Specialists
Leafy Legacy Landscapes
PetalPushers & Co.
Botanical Brilliance
Greenovation Gardeners
NatureCrafted Landscapes
GrownRight Gardeners
EarthFirst Greenscapes
SproutCraft Gardens
FlourishFoundry
GrowWise Solutions
VerdureVisionaries
GreenSpace Architects
Bloomscape Builders
UrbanHarvest Heroes
EcoBloomers
BotaniCare Company
NurturedNature Gardens
Sproutwise Landscaping
GreenFingers Guild
TerraTenders
NatureCraft Gardeners
UrbanPlantPros
Artisanal Acres
GrownGreens Gardeners
Cultiv8 Design Co.
Catchy Gardening Business Name Ideas
GreenVista Gardens
Bloomin' Wonderscapes
EverGreenscape Solutions
Enchanting Earthworks
Garden Harmony Crew
WhiskerSnap Landscaping
Urban Eden Escapes
SproutSpark Gardeners
Nature's Canvas Nursery
TerraTrove Landscapes
Artistic Acreage
PetalCraft Gardens
GrowBrilliant Landscapes
EcoSage Gardeners
The Garden Mavens
BloomHub Landscaping
Verdant Verve Gardens
LeafLuxe Landscapes
EarthTide Innovations
RootWorx Gardeners
UrbanBloom Solutions
FreshAir Farmsteads
NatureCrafted Gardens
Leaflet Landscape Co.
HortiTech Helpers
FlourishFusion Gardens
GrownGenius Gardeners
CultivaCraft Landscapes
EarthBound Designs
GrowScape Gurus
GreenSpace Specialists
BotanicBliss Gardens
NurturedNature Landscapes
BloomBuilders & Co.
TerraTonic Gardeners
UrbanJungle Horticulture
Cool Gardening Service Name Ideas
Greenovation Crew
UrbanGreenthumb
EarthCraft Gardens
BloomStreet Landscapes
NatureNinja Gardeners
TerraTrek Horticulture
FreshFusion Farms
EnchantedEarth Co.
BotanicaXpert
The Green Legacy
ZenBloom Gardens
GrowWise Labs
UrbanJungle Scapes
PetalQuest Landscaping
EcoZen Gardening
RootCrafters
GrownGem Gardeners
EarthGlow Landscapes
BotanicBeats Gardens
EverVivid Horticulture
CitySprout Solutions
BloomWave Innovations
VerdantVenture Crew
The Green Retreat
UrbanOasis Gardens
EcoSculpt Landscapes
NatureVibe Gardeners
TerraTonic Creations
GreenScape Labs
Growzilla Gardens
EcoGrove Group
The Artful Acre
SproutLuxe Landscapes
BloomBounty Co.
FreshStart Gardens
RootWander Landscaping
Creative Gardening Company Names
FlourishCraft Gardens
Gardenarium Innovations
EarthCanvas Landscaping
UrbanVerdure Ventures
Bloomscape Brigade
NatureSculpt Solutions
TerraTide Gardeners
GreenAura Landscapes
BotanicoLab Co.
EnchantedBloom Gardens
SproutQuest Landscaping
Evermore Greenscapes
EarthCraze Horticulture
CultivaNova Crew
PetalFusion Gardens
UrbanGrowthscape
VerdantVibe Landscapes
The Garden Apothecary
ZenBloom Innovations
GrowWanderers
EcoUtopia Gardens
BloomVantage Landscaping
NatureMatrix Creations
TerraLuxe Gardeners
GreenWise Horticulture
Rootopia Solutions
UrbanBloom Collective
Everlasting Eden
EcoOrigins Gardens
BotanicaScope Landscapes
LeafCrafters & Co.
ArtisanGreens Gardening
GrowScape Pioneers
EarthAlchemy Labs
The Verdant Haven
FreshRoots Landscaping
Cute Gardening Business Name Ideas
Sproutlet Gardens
Blooming Buddies
Petal Pals Landscaping
GreenThumb Tots
Tiny Trellis Gardens
Enchanted Sprouts Co.
Little Green Acres
Nature's Nursery Nook
Budding Blossoms Gardens
Miniature Meadows
Fairyland Flora
Wee Weeders Landscaping
Petal Patrol Gardens
Garden Gnomies
Baby Bloomers Botanicals
Little Leaf Landscapes
Sproutlings Gardening
Petite Paradise Gardens
Tiny Trowel Crew
Pixie Patch Landscaping
Mini-Growers Co.
Whimsy Roots Gardens
Lilliputian Landscapes
Charming Chutes Horticulture
KidGardens Club
Baby Bloomscape Solutions
Tots & Tulips Gardens
Mini-Greenhouse Magic
Cutie Cultivators
Lovable Landscapes
Sweet Sproutlings
KinderGardeners Co.
Miniature Green Thumb
Fairy Fern Gardens
Little Leaflets Landscaping
Teeny Tiny Trowels
Fertilizing and Pest Control Company Names
GreenGrow Solutions
PestShield Pros
EcoFertile Systems
PlantArmor Services
Nature's Defenders
OrganicShield Experts
FertileGuard Solutions
PestBuster Professionals
GreenGrowth Guardians
SoilSavers Crew
PestPatrol Pros
BioFusion Specialists
EverGreenGuard Services
FertileFields Team
PestWise Wizards
NaturalDefenders
GrowGuard Experts
EcoShield Solutions
PestArrest Pros
SoilVitality Crew
GreenBarrier Services
PlantPreservers
EcoFertilize Experts
PestEradicators
PureGreen Guardians
SoilRejuvenators
PestVeto Pros
EarthlyDefenders
OrganicFertile Crew
PestNeutralizers
GreenResilience Services
Nature'sSentinels
SoilRevive Specialists
PestSafeguard Pros
FertileFence Crew
PestAway Solutions
Fun Gardening Service Name Ideas
Garden Fiesta Co.
Bloomin' Fun Landscapes
Happy Harvesters
Garden Joyride
Whimsy Weeds Nursery
Sproutastic Solutions
Funky Foliage Gardens
Buzzy Blooms Crew
GiggleGardeners
Botanic Bonanza
Sunny Side Up Landscaping
Sprinkle & Sprout Co.
GreenThumbs R Us
Jolly Jardinieres
Laughing Leaves Gardens
VeggieVenture Crew
HappyRoots Horticulture
Dandy Daisies Landscaping
Playful Petals Co.
Giggly Growers
Garden Whimsy Works
FunkyFlora Farms
Cheery Chutes Landscapes
SproutZilla Crew
Joyful Jasmine Gardens
BounceBack Botanics
Groovy Greenery Co.
GleeGrove Horticulture
PlayPatch Landscaping
Garden Grins & Giggles
Fun Flora Fields
ChuckleChop Nursery
Jovial Jungle Gardens
Sprouttopia Co.
Happy Hedgegrowers
Whimsical Weeders
Garden Disposal Services Name Ideas
Garden Waste Wizards
GreenThumb Disposal
EarthyErase Services
Nature's Dumpsters
Garden Clean Sweep
EcoPurge Solutions
Green Debris Disposal
Earthscape Removal
Garden Garbage Gurus
EcoFarewell Services
Green Disposal Crew
Earthbound Dumpers
Garden Trash Troopers
BioWaste Vanish
Green Discharge Services
EarthZen Purge
Garden Clearout Pros
EcoTrash Eradication
GreenGone Disposal
Earthscape Purify
Garden Litter Lifters
Nature's Tidying Team
EcoSweep Services
Greenaway Garden Removal
EarthFree Disposal
Garden Rubbish Relievers
EcoClean Disposal Crew
GreenBuster Services
EarthShift Removal
Garden Refresh Recyclers
EcoSweeping Specialists
Green Dump Dispatch
Garden Discharge Detectives
EarthEase Services
EcoTrash Vanish
Garden Renewal Recyclers
Garden Fencing Company Name Ideas
GardenGuard Fencing
EverGreenFence Solutions
Nature's Fortress
EcoShield Enclosures
BloomBound Barriers
EnchantedEstate Fencing
VerdantVista Enclosures
SecureSprout Fencing
WoodlandWatchers
TerraTrellis Solutions
FenceCraft Gardens
GreenBarricade Co.
FloraFence Experts
HedgeHaven Enclosures
UrbanUmbrella Fencing
BotanicBarrier Builders
FertileFence Fitters
BloomingBamboo Fencing
EarthlyEnclosures
Gatekeeper Gardens
LeafyLattice Landscapes
BotanicaFence Co.
SafeguardSprout Solutions
GrowGuard Fencing
SereneSentry Enclosures
FenceFusion Landscapes
GardenGarrison Co.
PetalProtector Fencing
BoundlessBamboo Barriers
TerraTendril Fencing
EcoEdge Enclosures
FloraFortress Co.
BloomBolt Fencing
WoodlandWardens
HedgeHaven Barriers
UrbanUmbrella Enclosures
Garden Junk Removal Company Names
GreenScrap Solutions
GardenClean Crew
EcoPurge Services
Nature's Haulers
Garden Debris Disposal
EarthyClear Solutions
GreenAway Removal
Earthscape Junk Haulers
Garden Waste Wipers
EcoJunk Erasers
GreenClearance Crew
Earthwise Disposal
Garden Trash Terminators
BioWaste Wipeout
GreenScrub Junk Removal
Earthscape Haulage
Garden Rubbish Wranglers
EcoClear Services
GreenAway Junk Disposal
EarthScrappers Crew
Garden Sweep Specialists
Nature's Tidying Team
EcoScrub Junk Removal
GreenBuster Haulage
EarthShift Disposal
Garden Debris Detectors
EcoClearance Crew
GreenAway Junk Haulers
EarthEase Removal
Garden Renewal Recyclers
EcoJunk Disposal
GreenScrape Crew
Garden Debris Detectives
EarthClean Services
EcoTrash Wipers
Garden Scrub Specialists
Garden Lighting Service Name Ideas
IlluminaGarden
EverGlow Outdoor Lighting
Nature's Luminaires
EcoBright Solutions
BloomingLights
EnchantedGlow Co.
VerdantLumens
GlowScape Lighting
WoodlandGlow Designs
TerraTorch Garden Lighting
LightCraft Gardens
GreenGlow Outdoor Illumination
FloraBeams
RadiantGrove Lighting
BotanicaGlow Co.
ShimmerLeaf Outdoor Lighting
Luminous Haven Gardens
BlossomGlow Solutions
EarthlyTorch Lighting
GardenBeams Illumination
LuminaVine Designs
BotanicAura Outdoor Lighting
GlowZen Gardens
BrilliaLeaf Illumination
GardenGleam Co.
EcoLumin Lighting
FloraGlow Gardens
LightHaven Outdoor Illumination
GlimmerScape Designs
TerraTrellis Lighting
VerdantVibe Garden Glow
GlowCrafter Gardens
LightRoot Outdoor Lighting
GreenGlimpse Illumination
LuminousOasis Co.
ShimmerLeaf Garden Lighting
Garden Maintenance Company Names
GreenThumb Maintenance
Evercare Gardens
Nature's Tenders
EcoKeepers Landscaping
Blooming Groundskeepers
Enchanted Gardeners
Verdant Vista Maintenance
Garden Gurus & Co.
Earthly Maintenance Solutions
FloraCare Landscapes
BotanicaCraft Gardeners
GrowWise Maintenance
EcoBloomers Landscaping
Garden Harmony Crew
HortiTech Maintenance
Woodland Wanderers
TerraTendril Gardeners
FreshAir Flora Care
GreenSweep Landscaping
NatureCraft Maintenance
UrbanOasis Gardeners
GreenLife Landscaping
Bloomkeepers & Co.
Earthwise Garden Care
GardenRevive Solutions
BotanicBalance Landscaping
FloraScape Maintenance
LeafyLegacy Gardeners
EcoGrove Care
GreenCare Landscapes
VerdureVisionaries
GardenWise Solutions
NurturedNature Maintenance
GreenAcre Gardeners
EarthlyEdge Landscaping
GrowWell Maintenance
Gardening Company Names Using Alliteration and Puns
Bloomin' Bliss Gardens
GreenThumb Guru
Petal Pushers Paradise
Sprout Spectacle
Nature's Nurturers
Fertile Fingers
Cultivate & Co.
Grower's Glee
Flora Fantasies
Leafy Lifestyles
Terrific Terra
Whimsical Weeding
Bounty of Blooms
Verdant Vistas
EcoEden Experts
Grafting Gurus
Shrub Shapers
Prolific Petals
Botanical Bliss
Harvesting Happiness
Landscaping Legends
Evergreen Elegance
Gardener's Galore
The Plant Pioneers
SunnySide Sowers
Greenthumb Guides
Floral Fusion
Cultivated Canopy
Sprightly Sprouts
Rooted Royalty
The Garden Gladiators
Zenful Zest Gardens
Bloomsday Bonanza
Thriving Thickets
Earthly Enchantments
The Petal Planners
Good Gardening Business Name Ideas
Earth's Eden Gardens
GreenScape Solutions
Nature's Touch Landscapes
Everbloom Gardens
CultivateCraft Gardeners
Verdant Valley Landscaping
FreshStart Horticulture
HarmonyGrove Gardens
Flourishing Fields Co.
GreenHarvest Landscapes
EnchantedEarth Gardeners
TerraTrellis Landscaping
RootWise Solutions
WhimsyWild Gardens
EcoSprout Landscapes
BlossomBridge Gardeners
BotanicaLine Solutions
LeafyLegacy Landscaping
UrbanOasis Gardens
Bloomwise Gardeners
EarthyTide Horticulture
GreenLoom Landscapes
BotanicBalance Gardens
SunlitSprout Solutions
GrowingGlow Landscaping
NatureCrafters Co.
ZenGrove Gardens
VerdureVibe Landscapes
FreshField Horticulture
UrbanGreenery Gardeners
GreenFingers Line
FloraFoundry Landscaping
BloomscapeBridge Gardens
TerraTonic Solutions
RootReach Landscapes
BlossomTrail Horticulture
Great Gardening Service Name Ideas
Green Haven Landscapes
Earthly Delights Gardens
Verdant Vision Landscaping
Nature's Elegance Gardens
Everbloom Oasis
Harmony Horticulture Co.
Flourishing Fields Landscapes
Urban Eden Gardens
Enchanted Greenscapes
TerraTrove Landscaping
Botanic Bounty Gardens
Whimsical Woodlands Landscapes
CultivateCraft Horticulture
GreenScapes Paradise
BloomBridge Gardens
Leafy Legacy Landscaping
BotanicaLine Horticulture
EarthCraft Gardens
FreshStart Landscapes
WildRoot Gardeners
ZenGrove Horticulture
UrbanGreenscape Gardens
BlossomTrail Landscaping
VerdureVibe Gardens
RootWise Landscapes
FloraFoundry Horticulture
SunlitSprout Gardens
GrowingGlow Landscapes
Nature's Oasis Co.
UrbanGreenery Gardens
GreenFingers Landscaping
TerraTonic Horticulture
BlossomBridge Gardens
VerdantVista Landscapes
FreshField Horticulture
EarthlyTide Gardens
Hedge Trimming Company Name Ideas
HedgeMasters
Pristine Hedge Trimmers
Trimtastic Gardens
Hedge Haven Solutions
Sharp Edge Trimmers
EverTrim Landscapes
HedgeCrafters
Neat & Tidy Hedges
GreenLine Hedge Trimmers
HedgeSculpt Landscaping
TrimWise Solutions
FloraTrim Gardens
HedgeWorx Landscapes
UrbanHedge Trimmers
Precision Hedge Masters
HedgeWizard Gardens
TrimTopia Landscaping
HedgeHero Solutions
Perfectly Pruned Hedges
GreenGlide Hedge Trimmers
HedgeWhisper Gardens
ProTrim Landscapes
HedgeArtisans
HedgeGurus Landscaping
TrimTerra Solutions
HedgeSerenade Gardens
TruLine Hedge Trimmers
HedgeScapers Landscaping
HedgeGenius Solutions
EverSharp Hedges
Flawless Hedge Trimmers
UrbanTrim Landscapes
GreenFingers Hedge Trimmers
HedgeCraft Gardens
Trimtastic Solutions
HedgeScape Landscapes
Garden Installation Services Names
GreenScapes Installs
EverGarden Solutions
Nature's Canvas Gardens
EcoBloom Installations
BloomingCreations
EnchantedEarth Installs
VerdantVisions Gardens
GardenCraft Services
Earthly Elegance Installations
WhimsyWild Landscapes
TerraTrellis Gardens
FreshStart Installs
CultivateCraft Landscapes
FloraFusion Services
BotanicaLine Gardens
GreenScapes Pro
BloomBridge Installs
Leafy Legacy Landscapes
UrbanEco Gardeners
EarthyEnhance Services
NatureCraft Gardens
GreenThumb Installs
VerdureVibe Landscapes
GrownGreen Services
RootWise Gardeners
FloraFoundry Installs
SunlitSprout Landscapes
GrowingGlow Gardens
GardenScape Creations
BloomWorx Services
UrbanGreenery Installs
FreshField Landscapes
EarthlyEco Gardens
BotanicBeauty Services
GreenGrow Installations
BlossomBridge Landscapes
Landscaping Services Name Ideas
GreenScape Solutions
EverLandscapes
Nature's Edge Landscaping
EcoCraft Gardeners
BloomingViews
EnchantedEarth Landscapes
VerdantVista Services
LandscapeCrafters
Earthly Elegance Solutions
WhimsyWild Landscaping
TerraTrellis Gardens
FreshStart Landscapes
CultivateNature Solutions
FloraFusion Landscaping
BotanicaLine Gardeners
GreenScapes Pros
BloomBridge Landscapes
Leafy Legacy Solutions
UrbanEco Gardens
EarthlyEnhance Services
NatureCraft Landscaping
GreenThumb Gardeners
VerdureVibe Solutions
GrownGreen Landscapes
RootWise Gardeners
FloraFoundry Solutions
SunlitSprout Landscaping
GrowingGlow Gardens
LandscapeMasters
BloomWorx Solutions
UrbanGreenery Landscaping
FreshField Gardens
EarthlyEco Solutions
BotanicBeauty Landscaping
GreenGrow Services
LandscapeHarmony
Check out our article on how to start a landscaping business for step-by-step tips on getting up and running.
We've got even more suggestions on our list of landscaping business name ideas.
Lawn Care Gardening Company Names
GreenGrass Gardeners
EverLawn Landscapes
Nature's Edge Lawn Care
EcoTurf Solutions
BloomingBlades
EnchantedLawns Landscaping
VerdantVista Lawn Care
LawnCrafters & Co.
Earthly Elegance Gardens
WhimsyLawn Gardening
TerraTenders Lawncare
FreshStart Lawns
CultivateGreens Solutions
FloraFusion Lawn Care
BotanicaLawn Gardeners
GreenScapes & Co.
LawnBridge Landscapes
Leafy Legacy Lawncare
UrbanEco Gardeners
EarthlyEnhance Lawns
NatureCraft Lawn Care
GreenThumb Gardeners
VerdureVibe Solutions
GrownGreen Lawncare
RootWise Gardeners
FloraFoundry Landscapes
SunlitSprout Lawns
GrowingGlow Gardeners
LawnMasters & Co.
BloomWorx Lawncare
UrbanGreenery Gardens
FreshField Lawn Care
EarthlyEco Solutions
BotanicBeauty Gardeners
GreenGrow Lawncare
LawnHarmony & Co.
Planting Gardening Company Names
GreenPlanters
EverPlant Gardens
Nature's Seeds Planting
EcoGarden Solutions
BloomSow Planting
EnchantedEarth Gardens
VerdantSprout Planters
GreenThumb Gardeners
EarthlyGrowth Solutions
WhimsySow Landscapes
TerraTendril Planting
FreshStart Gardeners
CultivateCraft Gardens
FloraFusion Planting
BotanicaLine Gardeners
SproutMasters & Co.
GardenBridge Landscapes
Leafy Legacy Planting
UrbanEco Gardeners
EarthlyBloom Solutions
NatureCraft Planting
BloomGreen Gardeners
VerdureVibe Solutions
GrownGreen Planting
RootWise Landscapes
FloraFoundry Gardens
SunlitSprout Planting
GrowingGlow Landscapes
GardenMasters & Co.
PlantingWorx Solutions
UrbanGreenery Gardens
FreshField Planting
EarthlyEco Landscapes
BotanicBeauty Gardeners
GreenGrow Planting
PlantingHarmony & Co.
Pressure Washing Business Name Ideas
CleanSweep Pros
PowerWash Wizards
SparkleScrub Services
AquaBlasters
ClearShine Solutions
PressurePros Crew
JetStream Washers
GleamingGurus
HydroBlast Services
PurePressure Solutions
SparklingSurge Cleaners
AquaForce Pros
CleanCut Washers
PowerSplash Services
SteamScrub Crew
AquaShine Solutions
GleamTech Washers
FreshFlow Cleaners
HydroBurst Services
ClearView Pros
PressurePeak Solutions
AquaGlow Washers
SpeedScrub Crew
PurePower Cleaners
SteamBlast Services
SparklingSpray Pros
HydroWave Washers
ShinySurge Solutions
AquaMist Cleaners
MightyBlast Services
JetShine Washers
AquaScrub Crew
ClearForce Cleaners
PowerFlow Pros
HydroClean Solutions
AquaSweep Services
Seasonal Gardening Service Name Ideas
SpringBloom Gardeners
SummerGlow Landscapes
AutumnHarvest Gardens
WinterGreen Solutions
EverSeason Garden Care
Nature'sCycle Landscapes
WhimsySeason Gardeners
TerraTendril Seasons
GreenThrive Solutions
FourSeasons Gardeners
BlossomBridge Landscapes
VerdantVibes Seasons
AllYearGlow Solutions
EarthlyEra Gardeners
FloraFusion Seasons
BotanicaSeasons Landscapes
WinterWonders Gardeners
SpringSprout Solutions
SummerShine Landscapes
AutumnAvenue Gardeners
EverlastingGrowth Seasons
Nature'sCycle Solutions
WhimsyGardeners & Co.
TerraTonic Seasons
GreenCrescent Landscapes
FreshSeason Solutions
FourSeasonFlora Gardeners
VerdureValley Seasons
AllYearGreen Landscapes
EarthlyEden Solutions
FloraFairy Gardeners
BotanicBreeze Seasons
WinterWonderscapes
SpringSerenade Solutions
SummerScape Gardeners
AutumnAbode Seasons
Specialty Gardening Company Names
Zenful Zen Gardeners
Bountiful Bonsai Care
Orchid Oasis Gardens
Culinary Herb Crafters
Vertical Veggies Gardeners
Fragrant Flower Fields
Succulent Serenity Gardens
Everlasting Edibles Care
Alpine Adventure Gardeners
Aquatic Aquaponics Solutions
Topiary Tales Gardens
Enchanted Fairyland Flora
Exotic Orchid Oasis
Orchestrated Orchards
Lavender Lane Landscapes
Cacti and More Gardens
Urban Rooftop Retreats
Wildflower Wonderland
Cottage Garden Charmers
Tropical Paradise Plants
Verdant Vegetable Ventures
Lavish Lavender Landscapes
Bountiful Butterflies Gardeners
Bountiful Bamboo Breeze
Moonlit Moonflower Gardens
Desert Dreamscapes
Rainforest Rhapsody Landscapes
Bonsai Bliss Gardeners
Enchanted Eucalyptus Gardens
Tranquil Water Feature Wonders
Fragrant Citrus Grove Gardens
Foliage Focus Landscapes
Colorful Carnivorous Plants
Whimsical Wisteria Wonder
Enchanted Fairy Ring Gardens
Cactus Corner Creations
Sustainable /Eco Gardening Business Names
EcoGrow Gardens
GreenSustain Solutions
Earthwise Gardeners
Nature's Nurturers
EverGreen Landscapes
SustainableScapes
EcoCraft Garden Care
BloomGreen Solutions
VerdantVibe Gardens
Earthly Elegance Landscapes
WholesomeHarvest Gardeners
TerraTendril EcoGardens
GreenThumb Solutions
EcoRoots Landscapes
FreshStart EcoGardening
CultivateNature Gardens
FloraFusion Solutions
EcoSprout Landscapes
BotanicBalance Gardeners
GreenGrove EcoScapes
EcoHaven Solutions
VerdureVision Gardens
GrownGreen EcoLandscapes
EarthlyEco Solutions
SustainableBloom Gardeners
GreenGrowers Landscapes
EcoScape Solutions
GreenHarvest Gardens
EarthlyEnhance Landscapes
EverGreenEco Solutions
EcoEden Gardeners
NatureCraft Gardens
SustainableSeeds Landscapes
EcoBloom Solutions
BotanicBeauty Gardens
EverSustain Landscapes
Tree-Trimming & Removal Service Names
TreeTenders
EverGreen Arborists
Nature's Surge Tree Services
EcoTrim Solutions
TimberTrimmers
EnchantedFoliage Tree Care
VerdantVista Arborists
GreenGrove Tree Services
Earthly Elegance Arborists
WholesomeWoodland Tree Care
TerraTrellis Solutions
FreshCut Tree Services
CultivateCraft Arborists
FloraFusion Tree Care
BotanicaLine Solutions
GreenSweep Tree Services
TreeBridge Arborists
Leafy Legacy Tree Care
UrbanEco Tree Services
Earthwise Arborists
NatureCraft Tree Care
TimberTech Solutions
GreenGrowth Tree Services
TreeHarmony Arborists
EverlastingArbor Solutions
FloraFoundry Tree Care
TreeScapers
PristinePruners
TreeWise Arborists
CanopyCraft Tree Services
TreeSerenade Solutions
TimberTonic Arborists
GreenerGrounds Tree Care
BranchBusters
ArborArts Tree Services
TreeScape Solutions
Unique Gardening Company Names
GardenVerse
Earthly Haven Gardens
GreenSprout Solutions
Enchanted Vistas Landscaping
EcoTerra Gardens
VerdantJunction
Urban Bloomers
WhimsyGardeners
Nature's Palette Landscapes
BloomCraft Gardens
EdenScapes
Leafy Legacy Gardeners
BotanicaScape Solutions
GreenOasis Landscaping
FloraFusion Gardens
TerraTendril Experts
FreshStart Horticulture
CultivateCraft Landscapes
EverGrove Gardens
SereneSprout Solutions
NatureCrafters
HarmonyHarvest Gardens
VerdureVibe Landscaping
UrbanMeadow Gardens
EarthlyElegance Solutions
PetalPatrol
WholesomeRoots Gardens
EcoScape Solutions
BlossomBridge Landscaping
BotanicHaven
GreenGrove Experts
TranquilTerra Gardens
DreamyBloomers
LeafyLegacy Solutions
ZenGardeners
VerdantVibes Landscaping
Yard Clean-Up Business Name Ideas
YardRefresh Solutions
Clearscape Cleaners
PristineYards
GreenSweep Pros
FreshStart Yard Care
EverClean Gardens
Nature's Makeover
CleanSlate Yard Services
VerdantVista Cleaners
Earthly Elegance Yards
WholesomeYards
TerraTidy Solutions
GreenThumb Cleaners
YardCrafters & Co.
FloraFresh Services
BotanicaLine Clean-Up
TidyTrails Gardens
Leafy Legacy Cleaners
UrbanEco Yard Care
EarthlyEase Solutions
NatureCraft Clean-Up
CleanCanvas Gardens
YardBridge Services
FreshField Cleaners
GreenGrove Yard Care
CleanSweep Solutions
TranquilTerra Gardens
YardZen Clean-Up
BloomingBright Services
EcoGleam Gardens
ClearHorizon Solutions
GreenScapes Yard Care
YardWorx & Co.
PristinePurge Cleaners
EverTidy Yard Care
Check out our list of gardening company slogan ideas for help with the next step of your branding.
Do's and Don'ts
Choosing a name for your gardening company is an exciting and crucial step towards building a successful brand. Here are some key do's and don'ts to keep in mind, so you can find the perfect name that motivates and inspires you:
Do's:
Reflect Nature and Gardening: Your name should evoke the beauty of nature and convey your passion for gardening. Think of words like "bloom," "green," "grow," or "harvest."
Be Memorable: Aim for a name that is catchy and easy to remember. A memorable name will stick in the minds of your potential customers and create a lasting impression.
Show Expertise: If you specialize in specific gardening services, incorporate words that showcase your expertise, like "landscapes," "trimming," or "sustainability."
Research Domain Availability: Before settling on a name, check if the corresponding domain name is available with Namecheap. Having a website with a matching domain is essential for your online presence.
Consider Local Relevance: If you plan to cater to a specific location, incorporate local elements or landmarks to create a sense of community and trust.
Get Feedback: Share your name ideas with friends, family, or fellow entrepreneurs to gather feedback. Different perspectives can help you identify the most appealing options.
Don'ts:
Avoid Confusing Spelling: Steer clear of complicated or misspelled words that might make it hard for customers to find you online or remember your name.
Don't Box Yourself In: While being specific about your services is good, avoid overly restrictive names that might limit your business's potential for growth.
Skip Trendy Jargon: Trendy words or phrases might sound fresh now, but they can quickly become outdated and make your company appear unprofessional.
Avoid Lengthy Names: Long names can be difficult to remember and might not fit well on marketing materials or signs.
Don't Copy Competitors: Be unique and avoid using names similar to existing gardening companies. You want to create a distinct identity for your brand.
Stay Away from Offensive Terms: Ensure your name is inclusive and doesn't include any offensive or inappropriate language.
Don't Rush: Take your time, and don't rush the process. Finding the perfect name for your gardening company is worth the effort and patience.
Final Thoughts
Remember, the right name can have a significant impact on your business's success. It should inspire you, reflect your passion for gardening, and appeal to your target audience.
With these do's and don'ts in mind, you're well on your way to choosing a name that will set your gardening company on the path to success. Good luck and happy gardening!
Ps. In case you are thinking of opening a nursery, have a look at our list of 1001 creative nursery name ideas.
Want to learn step-by-step how I built my Niche Site Empire up to a full-time income?
Yes! I Love to Learn
Learn How I Built My Niche Site Empire to a Full-time Income
How to Pick the Right Keywords at the START, and avoid the losers
How to Scale and Outsource 90% of the Work, Allowing Your Empire to GROW Without You
How to Build a Site That Gets REAL TRAFFIC FROM GOOGLE (every. single. day.)
Subscribe to the Niche Pursuits Newsletter delivered with value 3X per week