29 Easy Online Jobs to Help You Make More Money From Home
When you buy something through one of the links on our site, we may earn an affiliate commission.
Are you looking to make money from the comfort of your own couch? With the internet growing more and more every day, there is an abundance of easy online jobs that you can do as a side hustle or even for a full-time income.
Online work is great for stay-at-home parents, college students, and just about anyone who has a device and a steady internet connection.
Are you ready to learn more about how you can earn money online in just a few simple steps?
Let's dive in.
No time to waste?
Signing up for Swagbucks is quick and easy and allows you to make money online from anywhere by completing simple tasks. It's trusted by countless likeminded users so why not give it a try?
---
Easy Online Jobs For Beginners
Surveys
Taking surveys is one of the top online jobs because you basically get paid to give your opinion on advertisements, products, and more. Many people start to become frustrated with surveys because they must be screened prior to taking them. However, there is an abundance of sites that will match you with companies that need your specific demographics.
Survey Junkie is one of the most reliable survey sites that you can use, but there are others, including:
Depending on the length of the survey, you might be able to make between $1 and $5 per survey. While this doesn't add up to earning much money online, it's an easy gig to do in your spare time while watching a movie.
---
Micro-tasks
Have you ever wondered how companies get people to take small and easy steps to promote their products? One way that companies do this is by offering micro-tasks. This allows users to do simple things like signing up for an email list, shopping through a link, or downloading an app onto their phone.
Some of the most popular micro-task websites include Swagbucks and Inbox Dollars.
These can be done any hour of the night or day, and you'll make a small amount of money for each one you complete. Most of these easy online jobs will pay under $3 per action. The number of tasks that you engage in will dictate how much you earn, but it's often around $5 per hour.
---
Website Testing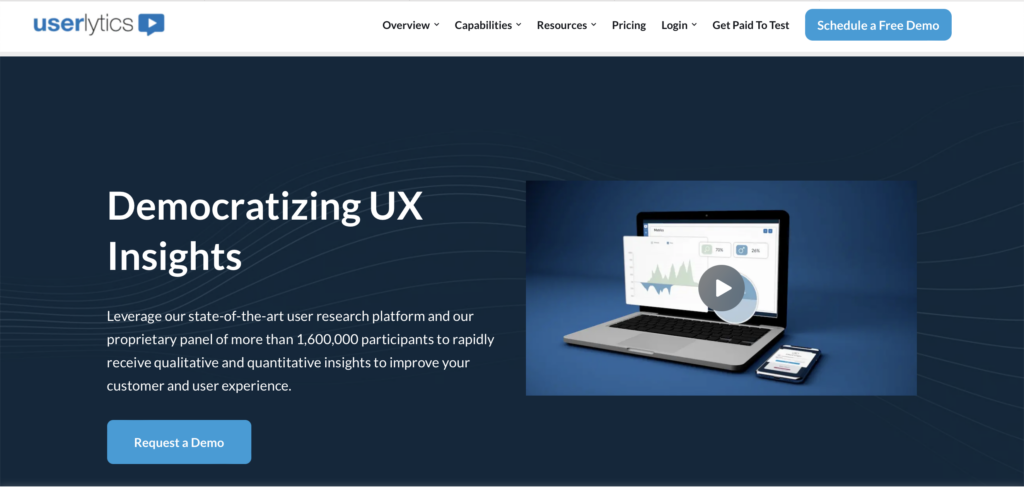 For those looking for a decent income and an easy online job, they might want to consider website testing jobs. You'll get paid for remote work as you navigate your way through the internet with basic computer skills.
Apps like Userlytics state that it takes an average of 20 to 40 minutes to complete a website test, making it easy for you to complete multiple tests a day. If you have an entire free day, you could make some solid income with one of these best online jobs.
The good news is that website testing is a lot more lucrative than other easy online jobs like taking surveys. Many of these online jobs allow you to earn around $10 per website test.
---
Product Tester
Among the great jobs for college students and stay-at-home professionals are product tester jobs. You get free items in exchange for an honest review of how they work, how you felt about their packaging, and every aspect of your experience using them. Oftentimes, you will be asked to fill out a survey after testing the product or you might be asked to write a review.
The only downside is that product testers often make very minimal money online. Instead, they are mostly compensated through these free products.
For a better idea on how you can get started be sure to check out our guide on how to become an Amazon Product Tester.
---
Online Jobs in Sales
Selling Used Items Online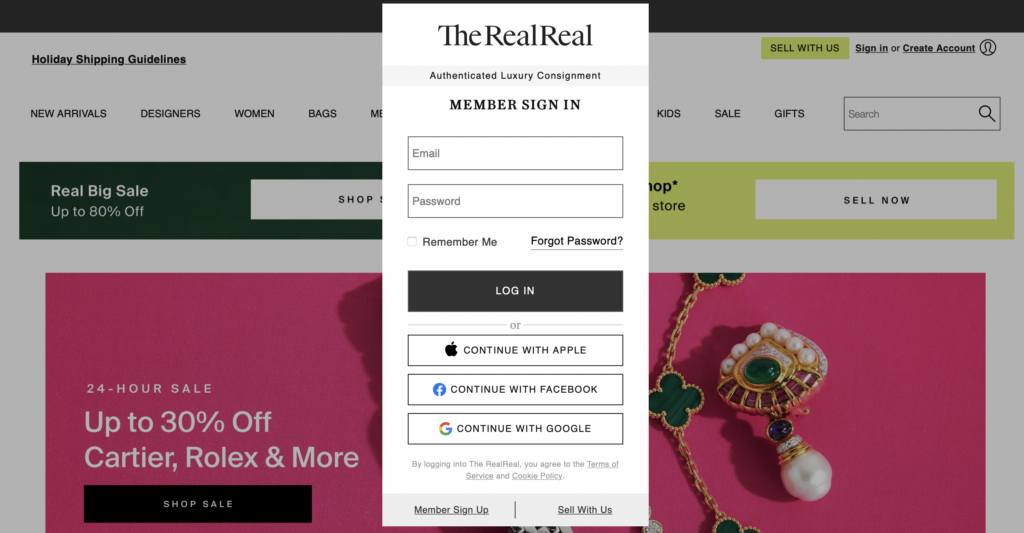 If you like to hunt through thrift stores for hidden gems or you have an eye for flipping old hand-me-down items you find on Facebook Marketplace, then you might be able to sell used items online on sites like eBay.
The amount of money you can earn depends on what exactly you're selling. If you're selling high-end fashion from your closet through Poshmark or TheRealReal, then you might earn hundreds of dollars. Flipping furniture earns similar returns because of the size of the item.
However, if you are flipping smaller items like games or small antiques, then you might only be able to pull in hundreds of dollars a month.
---
Dropshipping on Amazon
If you want to start your own business but don't want to launch an e-commerce website, then dropshipping on Amazon might be the right fit for you. You can earn money through the sales of products without ever having to handle product fulfillment on your own.
All you need is a product (which can be found through sites like Alibaba and Ali Express), a little search engine optimization to help people find you, and some hard work.
While it may not take off immediately, you can earn a solid 15% margin or so on your items if you place the price tag right.
---
T-shirt Sales
For those who have some graphic design skills, you might want to consider whether you can create t-shirt designs that sell. Print-on-demand companies like Printful and Printify allow you to only print the shirts that have sold, reducing overhead and taking your initial investment down to just the sweat equity of creating the design.
You can set up your own storefront on Shopify to facilitate sales, and money will be transferred directly to your bank account.
With the right marketing and branding, you could earn thousands of dollars per month with a pretty hands-off business approach.
---
Etsy for Handmade Goods
Many people have hidden talents and a bit of a creative flair that they could be capitalizing on. Creative marketplaces like Etsy allow you to make your art and sell it to a ready market of people who want to engage with items like those that you have for sale.
Whether you want to crochet throw blankets, paint coffee mugs, or sell digital downloads, Etsy allows you to sell whatever handmade goods you can dream up.
Depending on how long it takes you to make each item and what you sell it for, it's quite possible to earn a full time income selling on Etsy. However, it's best to be realistic about what you can earn as it takes time to build up a following.
---
Creative Online Jobs
Freelance Writing
Online writing jobs could be an easy way for you to turn your passion for words into a part-time or even a full-time income -- all from the comfort of your couch. You don't necessarily need a bachelor's degree to make more money this way.
Instead, you can visit sites like Upwork, Fiverr, and Toptal to find writing jobs you'll love. Choose from a variety of writing opportunities:
Search engine optimization (SEO) writing
Copywriting or advertising work
White papers or technical writing
Ghostwriting ebooks or other documents
Pay will vary depending on whether you prefer to work hourly or per word. It usually comes out to be around $10 to $50 per hour though.
---
Graphic Designer
Do you have an eye for design? If so, you can hang out your shingle as a graphic designer on some of these best graphic design websites for freelancers.
Design logos, provide a custom illustration for NFTs, or design marketing materials. The possibilities are endless if you have a great command of design and access to popular programs like Adobe Photoshop or Illustrator.
A full-time graphic designer can make anywhere from $30,000 to $70,000 per year depending on skill level.
---
Website Designer
Closely related to graphic design, website designers can also make decent money. As one of the best easy online jobs for those with technical skills, you can work on setting up a WordPress website for other businesses or even an individual who wants a personal website.
Full-time web designers tend to make around $55,000 annually.
---
Blogging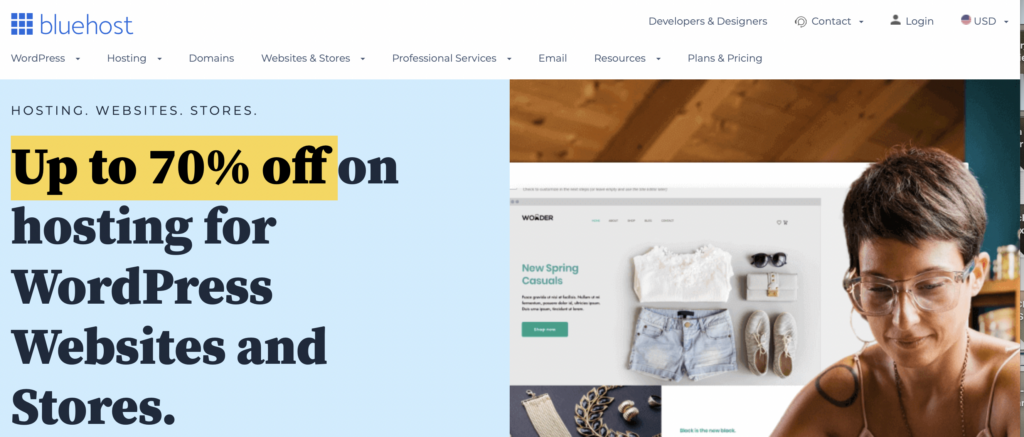 Blogging has been a popular way to make money online for years, but the market feels like it's already been saturated. If you have something unique to say and a one-of-a-kind way to say it, there can still be time for you to claim a piece of the pie though.
Writing your content isn't likely to earn you much, but you can capitalize on other ways to earn money online through affiliate marketing and sponsorships.
The best part of blogging is that it is relatively low-cost to get started. If you handle the writing yourself instead of outsourcing it on sites like Upwork and Fiverr, it will cost you only:
In the first year after starting your blog, you might earn an extra $500 per month if you're able to drive traffic to your site.
---
Create a Niche Website
Here at Niche Pursuits, we're passionate about how you can make money by creating niche sites of your own. Similar to blogging, this requires you to create content that people truly care about in a niche that you have deep expertise in - or where you are willing to learn.
Here are a few of our resources for creating a niche website:
If you want to create a niche site and flip it, you can often get a 32x multiple for your site. That means that if it brings in $1,000 per month in revenue, you can flip it for $32,000. Pretty impressive if you're able to drive traffic!
---
Course Creation
Creating an online course is an easy way to earn passive income and create an easy online job for yourself. Think about what you have deep experience and expertise in whether that is investing in the stock market, baking gourmet cakes, or playing the guitar.
All you have to do is come up with videos that demonstrate how to follow the steps to accomplish these skills for others, and voila - you have an online course!
The best part of an online course is that you only have to make it once and then host it on a platform like Teachable. It has minimal startup costs and ongoing overhead. Plus, you can make hundreds of dollars off each sale depending on how much content your course contains.
---
Write an Ebook
If freelance writing isn't for you, why not write a book for yourself? Writing an ebook is a profitable way to make money, and it requires minimal skill. Even if you aren't an expert on the topic of your book, you can still research and learn more about an area that interests you.
Self-publishing it on Amazon is quick and easy, requiring very few technical skills.
If formatting your book gets you hung up, you can always hire a freelancer from Upwork or Fiverr to help.
---
Photography (Stock Photo Website)
Do you love taking pictures but don't know what to do with them when they're done? If you have a decent camera and an eye for photography, you can contribute photos to a stock photo site or start your own stock photo site.
Starting your own promises to be more lucrative as no one will be taking a cut of the profits. That being said, it also requires an initial investment in getting your website set up with the photos and the payment required.
Most people make around $0.25 per image per month, but you could make more if selling on your own website with monthly subscription fees.
---
Voiceover or Voice Acting
Has anyone ever told you that you have a great voice? Not for singing, necessarily, but for a YouTube video or a commercial? Voice acting is one of the best easy online jobs because all it requires is a quiet space (perfect for college students who live alone) and a microphone.
Many people even record their voiceovers directly from the notes app on their smartphones.
Entry-level voiceover actors can make anywhere from $13,000 per year to $30,000 per year, with more experienced professionals earning more.
---
Video Editing
If you have some technical skills and access to software like Final Cut Pro, then you might be able to hang out a hat out as a video editor. This can be a time-consuming endeavor, and not every content creator is good or efficient at video editing. Transform your skills into a real paycheck with these legitimate online jobs.
Pay for video editors is all over the map, depending on whether you work with big-name brands or smaller influencers on their YouTube channels. You could earn anywhere from $30,000 to $90,000 if you pursue this as a full-time job.
---
Online Jobs Requiring Experience
Data Entry
Are you a quick typer and good with numbers? Data entry is an underrated way to earn money from home and can be a great gig for students. This online work can sometimes be a bit tedious, but it pays well enough and can be done quickly, especially for college students who tend to be more tech-savvy.
If you're interested in a data entry job, you can usually make around $10 to $15 per hour. Some jobs may pay a little less depending on what type of data entry you would be doing and how well-established the company offering work may be.
---
Transcription Jobs
Transcribing documents is another online job that pays fairly well if you are quick on the keyboard. It tends to pay a little bit better than data entry, but the skillset required is much the same. You might need some training in order to make the most use of this online job, particularly if you are transcribing medical documents.
Fortunately, the skills required for this are often taught at technical colleges.
Expect to be paid around $20 per hour upon graduation.
---
Teaching English or Tutoring
Among the most lucrative jobs for college students is tutoring or even teaching English. No matter what your specialty is, you can enjoy sharing your knowledge and expertise with others through virtual tutoring sessions. You might opt to teach English through programs like VIPKid or act as a math tutor for high school kids.
Tutors often make between $20 and $25 per hour.
---
Proofreader
If you frequently find yourself pointing out errors in the newspaper or typos in the books you read, then you might have a lucrative future in proofreading. This online job can be done anywhere and at anytime. All you have to do is point out typos and grammatical errors to make the documents you look over error-free.
You can get some training in this by taking an online course.
Proofreaders can make anywhere from $25,000 to $65,000 per year with experience.
And we have a whole list of the best places to find proofreading jobs from home!
---
Online Jobs on Social Media
Social Media Manager
A social media manager might be your calling if you find yourself constantly scrolling through Facebook, Instagram, and TikTok. Surely you have picked up a few ideas of what types of content work on these platforms and how businesses can grow their brand to reach more people through social media.
All you have to do is plan new content, interact with followers, and manage engagement on a company's social media.
The average salary for a social media manager is right around $50,000 for full-time work. All you have to do is find clients. Start with local businesses or cold call online businesses to find convenient online jobs for yourself.
---
Ads Manager
Similarly related to social media managers, ads management is another easy online job that you could consider. You can manage advertisements on social media, Google, and even print media, depending on the business type.
Oftentimes, businesses want to see a background in marketing or a bachelor's degree in some aspect of business before hiring an ad manager. This is what makes it ideal as one of the best online jobs for college students who are up to date with the latest trends in marketing.
Because you may need more advanced training to manage ads, you can also earn more money. Ad managers frequently make $80,000 to $90,000 per year.
---
Social Media Influencer
If you have a large following on any social media channel, then you might be able to finagle your way into becoming a social media influencer. These influencers are great at promoting other products and services to their audiences in exchange for a negotiated fee or commission on the sale of a product.
Plus, you can make money just for advertising or capitalize on your audience to run a successful blog. Combine being a social media influencer with some of these other online jobs for college students and stay-at-home professionals to get a real return on your time investment.
---
Start a YouTube Channel
YouTube is another social media channel that can pay big dividends just for having a decent audience. You get paid based on the number of views on your video and how your watchers interact with ads that play before, during, and after your video.
Payment depends on what niche your videos are in, but it can be quite substantial if you have a large audience with hundreds of thousands of views (or more!).
---
Online Jobs Working with Others
Customer Service Representative
Many companies no longer have customer service jobs in large office buildings anymore. Instead, they rely on a team of remote professionals who can offer the same level of service that their customers are used to. Customer service representatives work to make clients as happy as possible and to remedy their problems, which could be very rewarding for you.
Another similar job is to work in a call center, reaching out to customers to ensure that they are happy with the services or products that a company provides.
No matter which way you go about customer service, you could earn about $30,000 to $40,000 annually, but it won't be as flexible as freelance work.
---
Virtual Assistant
A virtual assistant offers many of the same services that an in-person personal assistant may offer:
Setting appointments
Making phone calls
Organizing travel arrangements
Answering emails
Handling reviews and customer service
Any administrative task
The big difference is that a virtual assistant can do it all from a home office, provided that they have the space and quiet needed to make professional phone calls if this is part of the job description for your employer.
Be sure to check out our list of sites to find virtual assistant jobs here.
You could make anywhere from $20,000 per year to $60,000 per year, depending on how much you work.
---
Consulting
Do you have a particular skill that you can teach to others? Maybe you already have experience with marketing, building a brand, creating an online course, or managing social media accounts.
You can offer your expertise to another business owner who might need some time and attention to help their company grow.
Consulting or coaching someone through their difficulties is not only rewarding; it also pays extremely well! With the right training and experience, you could easily clear six figures a year without ever having to leave your home.
---
The Verdict: Finding Easy Online Jobs
Are you ready to start looking for the best online jobs that can support you without ever having to leave your house or dorm room? These 29 easy online jobs will help you start thinking about what skills you have to offer the world.
Depending on how much you want to work (full-time, part-time, or somewhere in between), you can make a decent income by choosing one of these new ventures!
Want to learn step-by-step how I built my Niche Site Empire up to a full-time income?
Yes! I Love to Learn
Learn How I Built My Niche Site Empire to a Full-time Income
How to Pick the Right Keywords at the START, and avoid the losers
How to Scale and Outsource 90% of the Work, Allowing Your Empire to GROW Without You
How to Build a Site That Gets REAL TRAFFIC FROM GOOGLE (every. single. day.)
Subscribe to the Niche Pursuits Newsletter delivered with value 3X per week