Is Survey Junkie Legit? Everything You Need to Know Before Signing Up
When you buy something through one of the links on our site, we may earn an affiliate commission.
Survey Junkie is one of the first places many people turn to make extra money online in their spare time. It's a great way to squeeze extra money out of any spare minutes you have during the day, and best of all, anyone can use it. But a question many people have is: is Survey Junkie legit?
In this Survey Junkie review, we're taking an in-depth look at Survey Junkie. We'll discuss how this survey company works, how much you can expect to earn, whether it's safe to use, and whether or not it's worth your time.
Read on to get the details on this popular survey site.
No time?
No problem, because at the end of the day Survey Junkie proves to be a very legit site. If you have some spare time to earn some side hustle money from simple surveys, you should definitely check it out.
Is Survey Junkie Legit? [TL;DR]
Here's what you need to know.
Yes, Survey Junkie is a legit way to make extra cash in your spare time. You won't get rich doing this, and when you calculate the time you spend taking online surveys, it can work out as less than minimum wage. However, it can be a solid way to make the most of spare minutes in your day when you would otherwise be doing nothing.
Overall, Survey Junkie is a very safe and secure platform that can make you a little extra cash every month in your spare time.
How Survey Junkie Works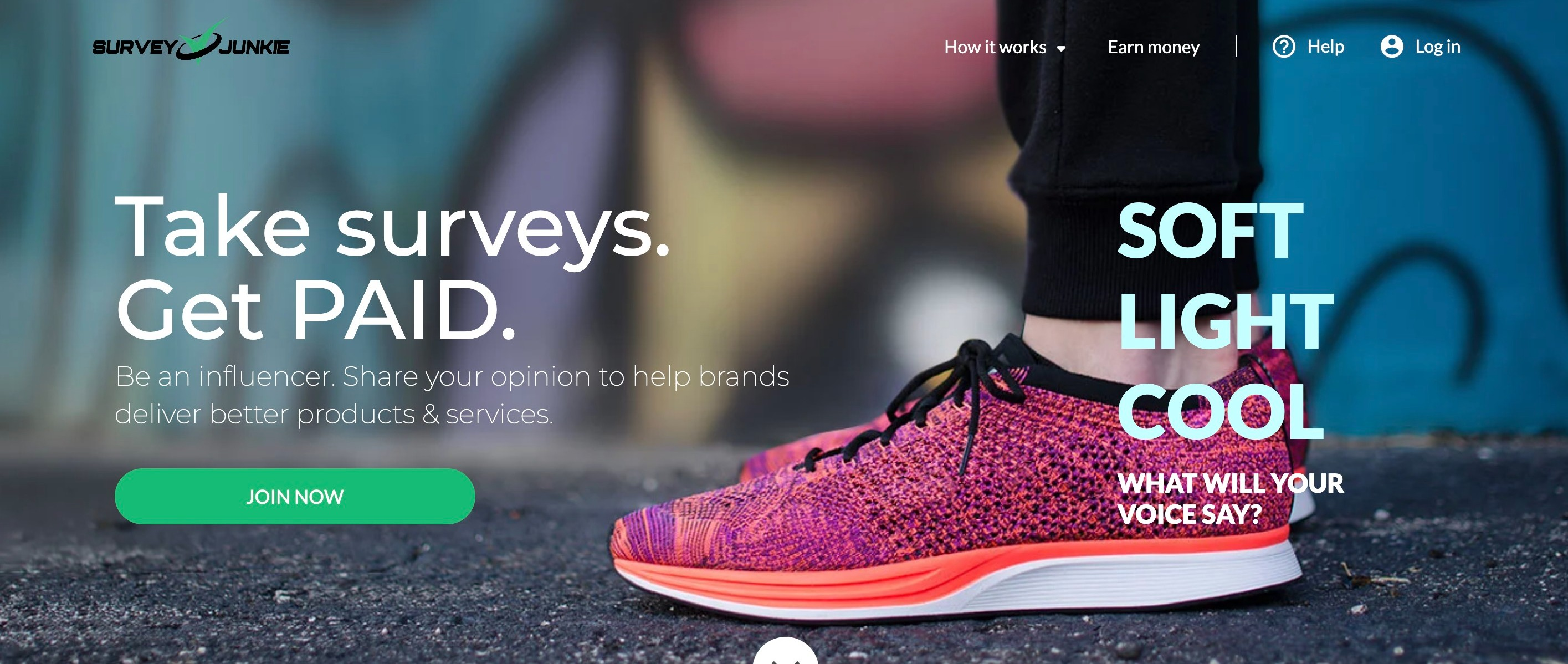 Survey Junkie offers people the chance to fill in surveys in exchange for payment. This consumer data is then shared with companies that need it. It essentially bridges the gap between companies that need this information and those that are willing to share it.
The payment per survey is usually low. However, it's considered such an easy opportunity that many people still take advantage.
The great thing about using surveys to boost your income is that they're usually something that can be done without needing to put in too much effort.
This means that you can answer them while on the bus to work or during the ad breaks while you sit and watch TV in the evening. It might not be a method that is going to make you rich overnight, but it does offer a reliable way for you to be able to earn a little extra money.
Setting up an account is easy. Much like any other online platform, you'll need to fill in some details, choose a password, and verify your email address. You will be asked some questions about your household and lifestyle.
It is recommended to answer as many of these as possible as it helps to build up your profile and lets them know what surveys to offer you.
Once you have done this, you'll start to be offered surveys to complete in exchange for points. On the dashboard, you'll usually be shown the survey number, how many points you can earn, and the average completion time so you can choose whether you wish to answer them or not. These points build up, and you can choose to swap them for gift cards for a number of different stores and retailers.
SJ Opinion
SJ Opinion is the most popular aspect of Survey Junkie. This feature provides you with access to Survey Junkie surveys that match the criteria in the personal data you provided upon signing up. The surveys will automatically show up in your dashboard as they become available to you.
You can choose to complete as many surveys (or as few surveys) as you wish, so there's no pressure if you're too busy one day.
If you start a survey and find halfway through that you don't want to answer some of the questions, you can simply exit the survey and choose another one. It's worth noting that you won't be paid for any surveys that are incomplete.
SJ Pulse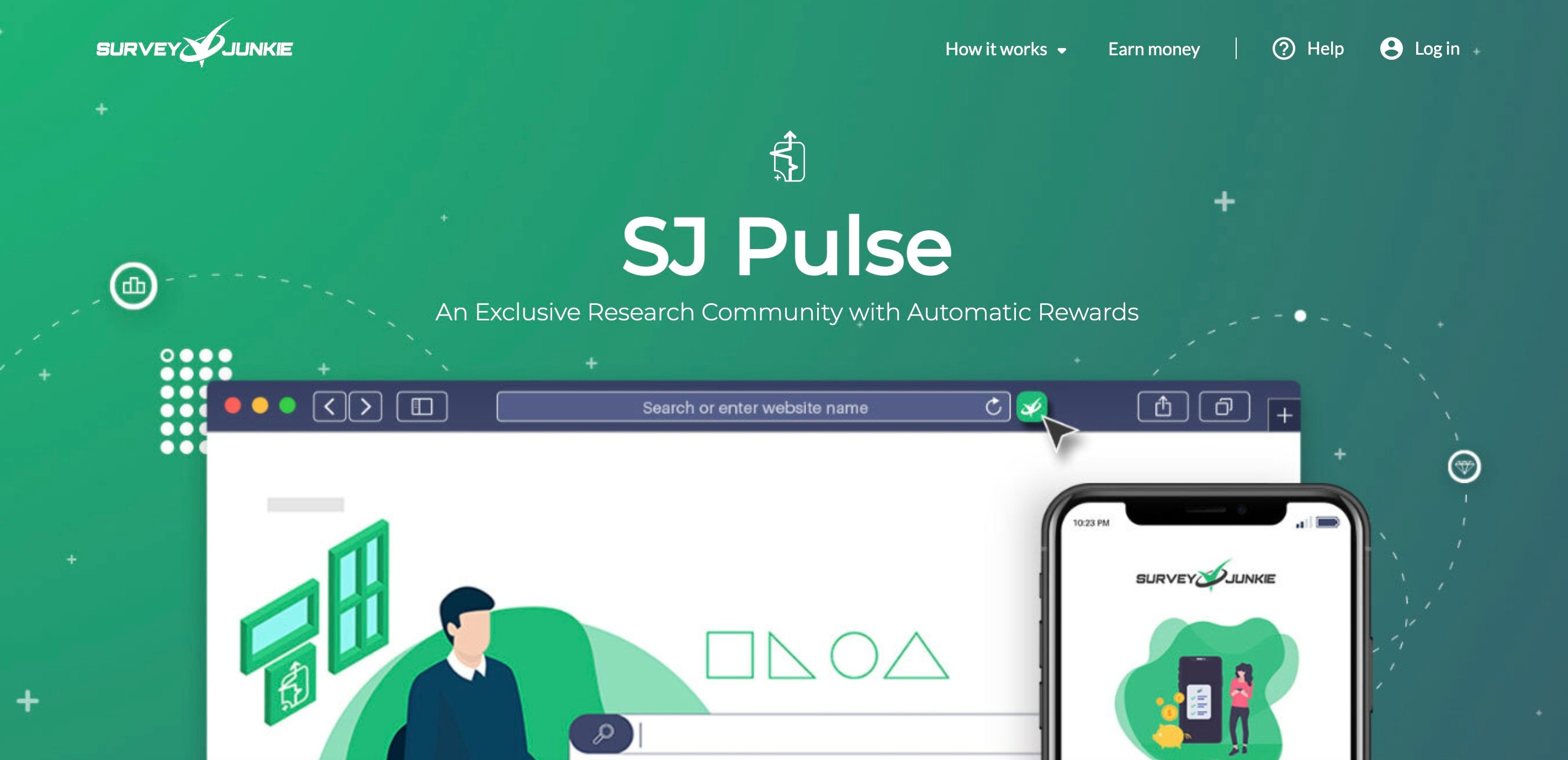 The Survey Junkie Pulse app is a new way to share your data with companies without the need to physically answer any surveys. To join Pulse, you can either opt-in via the app or install their software on your computer and/or phone. This will give them permission to track your digital activities.
The idea is that it runs in the background, and you simply use your device as you usually would. It will store and share data, including:
The websites you go on
What search terms you use
What apps are popular on your phone
The products you buy online.
In a similar way to answering a survey, this information is shared with interested parties - and you get paid for sharing your data.
Depending on your activity, you may also be invited to answer exclusive surveys. Much like answering surveys via the dashboard, you are paid in points and can convert these to a gift card of your choice.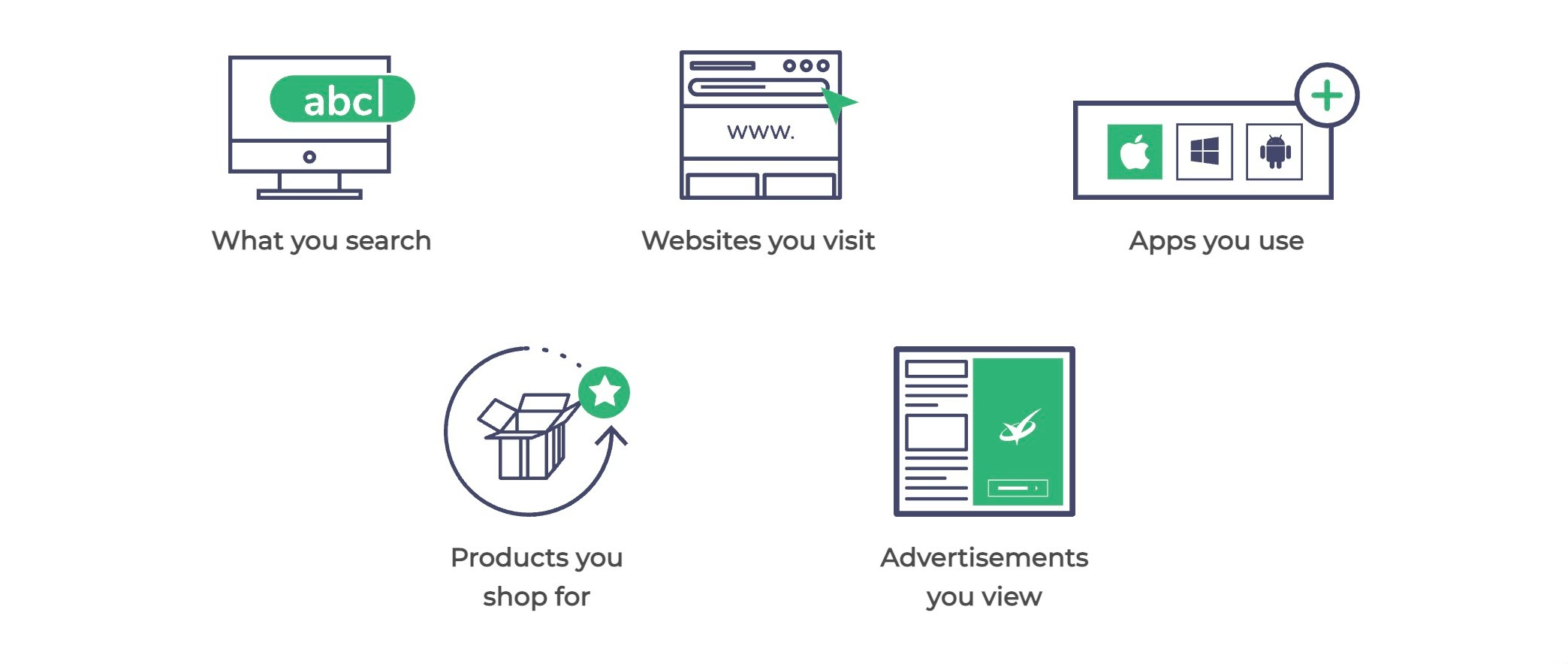 If you do choose to use this method, your privacy is protected. Things like credit card, bank details, and passwords are not shown to Survey Junkie or available to be shared with any third parties.
The Sign-up Process
It stands to reason that a website like this needs to be easy to sign up for, and Survey Junkie has certainly kept that in mind.
First of all, it's completely free to create a Survey Junkie account. You also won't be asked to share any bank details throughout the signup process.
Once you have completed this and set up a password, you'll then be asked to fill in a number of questions surrounding your day-to-day life, lifestyle, and behaviors.
This allows Survey Junkie to build up a picture of the type of consumer that you are and allows them to offer you the best surveys, ensuring that you match with the companies that are doing their research.
Most Survey Junkie users state that it takes just a couple of minutes to actually join the site. Although, answering their more extensive questions may take a little longer.
While these aren't all compulsory, the more information Survey Junkie has on you, the more surveys they are likely to offer you. If it is an avenue you are taking seriously for boosting your income, then answering as many questions as possible is recommended.
Ease of Use
Much like the signup process, getting to grips with Survey Junkie and learning how to use it is really easy.
First of all, you can log in with your email address and chosen password to be taken to the main dashboard page. From here, you'll be able to see how many points you already have and what surveys are available to you. You will also be able to see how much each of these new surveys is worth.
The dashboard is straightforward to navigate even if you are new to online surveys and this way of making some extra money.
The dashboard allows you to see whether any of your profile needs filling in, how many points you have that you can redeem currently, and how many points you have earned in the time that you have been signed up with the platform. Keeping track of what you have earned is a great way of being able to work out whether Survey Junkie is working out for you financially.
Survey Junkie Customer Service
Survey Junkie offers customer service support through an FAQ answering the most common issues that can occur. This can be useful for the signup stage, for example, if you enter your email address incorrectly.
Further to the FAQ, Survey Junkie has an Email customer support service for more technical inquiries or other issues. In general, Survey Junkie is easy to use, and most users will not run into issues or need more than the FAQ to reach their goals.
Those that do should find their answers quickly with Survey Junkies' customer service provisions.
A quick look on their Facebook page shows that they do engage with commenters on their page, even if it isn't an official channel of communication. This could be a way you get hold of the company should you need to!
How Safe is Survey Junkie?
Any website like this is going to raise a few eyebrows among those that haven't experienced this type of side hustle. However, it is definitely worth keeping in mind that Survey Junkie is legit and offers you a genuine way to earn some extra money.
To make use of a survey website of this nature, you do need to share details about your private life and some personal details. Keep in mind, they only share your statistics rather than your personally identifiable details when you answer questions.
Survey Junkie Pulse does track some of your computer or phone activity. But again, it does not access or share personal details such as banking details or passwords.
Market research has been a big industry for a number of years, and those old enough will remember people on the streets with clipboards wanting to ask consumers questions. This has simply shifted to being online, and so it is a perfectly safe way for companies to collect data and for you to be able to earn a little pocket money for sharing your information with them.
The Pros and Cons of Survey Junkie
Survey Junkie is a legit way to make some extra money in your spare time. It is unlikely to replace your primary job, but if you have irregular times available that you could monetize, Survey Junkie works well to generate additional income.
With a raft of newer survey platforms available, Survey Junkie has stood the test of time. It was one of the first and is still one of the best-known and most popular survey platforms out there.
With accurate information on the points available and the time needed, it's easy to assess your position. Plus, with a number of cash out options, Survey Junkie has much in its favor.
Here are a few of the pros and cons you might want to keep in mind when deciding whether Survey Junkie is right for you.
Survey Junkie is free to join.
Sign-up offers bonus points for completing a few optional tasks.
Points can be redeemed for cash directly to your bank account or PayPal, or redeemed in the form of a gift card.
Only one survey needs to be completed every 12 months to keep your account active.
Survey Junkie is simple and quick to use. Its fast setup gives you almost instant access to the platform.
The rewards for surveys can vary. Some are higher than others, and some can be quite low in value.
The available surveys on offer may be limited in number, or you may only qualify for a few.
Survey Junkie sticks to surveys and does not offer product testing, etc. (This simplicity may be a pro for some users.)
How Much Money Can You Make a Day On Survey Junkie?
While there are definite limits to how much you can earn a day on Survey Junkie (after all, there are only so many hours in the day), it really comes down to you how much you work.
One of the best things about using survey and market research websites like this is that you can spend just a few minutes a day answering surveys. You could also spend hours, if you wanted. Some of this will depend on the surveys that are available. However, most of it comes down to how many hours you have available and what time you want to dedicate to answering surveys.
Depending on how much time you put in, you could expect to make an extra $3-$20 per day.
This obviously isn't much, but if you are utilizing 'dead' time in your schedule, such as sitting on the bus, watching TV, or waiting to collect your child from school, it could still be worth it for you.
Realistically, with each survey only paying a small amount, you aren't going to be rich overnight. However, what it does give you is a legitimate and reliable way to make some extra money, every single day.
One thing that Survey Junkie prides itself on is the quality of the information that they collect from consumers. This means that although it can be tempting to whizz through the questions and just answer anything in order to collect your reward, this won't usually work for very long.
Instead, their software can look at what answers you have given and make sure that you are answering accurately. To be able to answer the maximum surveys possible, giving accurate and full answers helps keep the platform happy. This means they will be more likely to add more surveys to your dashboard.
How to Cash Out on Survey Junkie
With the goal being some additional income, you will want to discover how to get your hands on the cash.
Survey Junkie points are valued at 1 cent, and once your balance totals 500 points, you will have reached the cashout threshold and can redeem your points for $5.00.
The choice to either make a direct transfer to your bank account or to transfer the balance to your Paypal account is provided.
In addition, you have the option to redeem your rewards in the form of a gift card. The cards themselves are available for a variety of top retailers, including Amazon, Groupon, and Itunes, amongst others.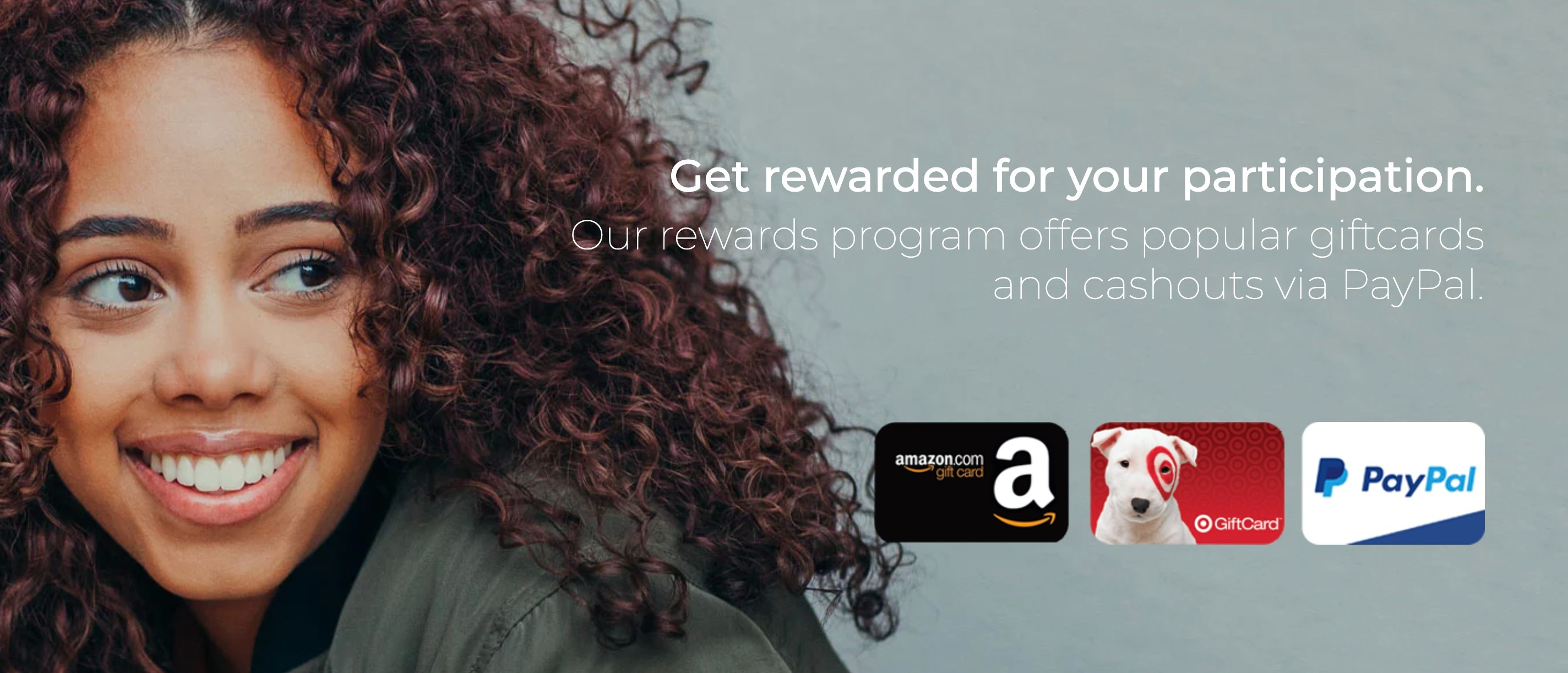 It's also worth noting that continued use of the platform is required to stop your earned points from expiring. The requirements to keep your account active are that you complete at least one survey during a 12-month period.
Other Survey Sites Worth Trying
Survey Junkie is a popular site with over 20 million users worldwide. But, as with all market research companies on the internet, competition is never far behind. Survey Junkie has a few rivals worth your consideration.
In fact, many people choose to join multiple survey companies and market research websites. This gives them the maximum opportunity to make money via this side hustle.
Swagbucks
Much like Survey Junkie, Swagbucks offers rewards for completing surveys. In addition, points are available for shopping at selected online retailers. Swagbucks offers a lower payout threshold and a few additional ways to receive income.
Branded Surveys
Branded Surveys conducts market research and pays their members to complete surveys, trial new products, and provide feedback via focus groups (and make sure to check out the best paid focus groups here). Payouts start at $10.
Pinecone Research
Pinecone Research is a prominent market research panel operated by Nielsen IQ. Its members test and review products and services
The Verdict: Is Survey Junkie Worth Your Time?
Survey Junkie is a legit survey site that can provide an income where possibly others can not. It is a simple platform that quickly gets you to complete surveys and earn money.
Sometimes you won't get big payouts, but the effort required can be put in during your spare time. Often, taking surveys does not intrude far into your daily life. There will always be differing opinions as to whether websites like this are worthwhile. However, if you're looking for an easy way to earn a little extra money, then it's probably worth a shot.
Of course, there are plenty of other ways to make money without a job or ways to make money without online surveys, and some of those will provide a far greater return for your time.
However, given that Survey Junkie is free to join and requires minimal effort to use, it is certainly worth considering. This is particularly true if you are looking for some additional income that can be generated with minimal fuss.
Want to learn step-by-step how I built my Niche Site Empire up to a full-time income?
Yes! I Love to Learn
Learn How I Built My Niche Site Empire to a Full-time Income
How to Pick the Right Keywords at the START, and avoid the losers
How to Scale and Outsource 90% of the Work, Allowing Your Empire to GROW Without You
How to Build a Site That Gets REAL TRAFFIC FROM GOOGLE (every. single. day.)
Subscribe to the Niche Pursuits Newsletter delivered with value 3X per week