15 Legit Product Tester Jobs You Can Join Today & How To Get Started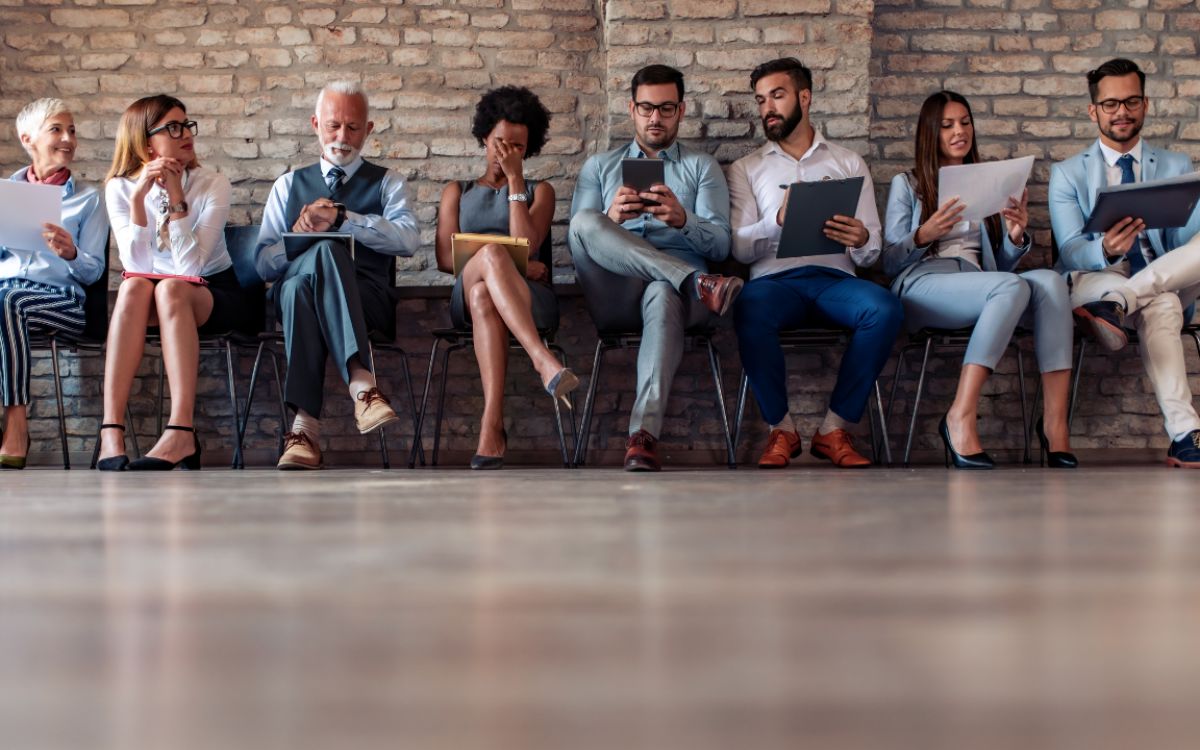 When you buy something through one of the links on our site, we may earn an affiliate commission.
The quality assurance of products and services is a booming industry, and it only continues to grow. If you're looking for a way to make some extra money on the side, then finding product tester jobs might be just what you need.
This is a great way to get free products or earn money for anyone passionate about trying out new products and giving their honest opinion. If you have good attention to detail, are diligent, and can give accurate feedback, then here are some of the best product testing jobs that are perfect for beginners to get started with.
15 Product Testing Companies To Join Today
1. Influenster
Influenster is an online community dedicated to reviewing and testing products. The platform comprises more than 54 million products and services belonging to different industries. The product selection is massive and includes beauty products, household, food, and health items.
To join as a product tester you need to sign up on the company website and download the Influenster mobile app. It is important to complete your profile and give information regarding your personal preferences to receive accurate product recommendations.
Once this is done you can expect to receive a Voxbox, a box of amazing full-sized freebies from a single brand or multiple brands. You then need to try the products and provide honest feedback in line with Influenster requirements. This could be anything from sending a feedback survey to sharing your opinions on social media.
Participating in community polls and reviewing other products that you've purchased on the website along with increasing your social media followers are all ways to stay active on Influenster. The more you interact with the platform, the more frequently you'll receive more product tester jobs.
2. JJ Friends & Neighbors
JJ Friends and Neighbors is a customer research program powered by Johnsons & Johnsons. It aims to generate insights through user feedback with their participation in different studies.
The signup process is simple and also includes completing a membership survey. This helps to match studies according to your eligibility. Once a match is found, qualified applicants are invited to take part in product testing.
Your job with JJ Friends and Neighbors involves trying new products the company is planning to launch and providing feedback on their usability. What's unique to this site is that children under the age of 18 can also participate in tests with parental consent.
Apart from product testing, you can provide your valued opinions to product owners in online discussions and surveys. Or you can go one step further and participate in focus groups and consumer panels. This is a great way of sharing ideas to improve various products.
Once a study is complete, JJ Friends & Neighbours give a financial token of appreciation to its members for their efforts. Depending on the test, this amount could be anywhere between $5 to $250. This program is currently only available to residents in the United States.
3. UserTesting
Launched in 2007, UserTesting is one of the oldest and most trustworthy companies that provide product testing jobs. It has grown to be a market leader in its field, with more than 2500 worldwide brands using it to understand consumer perspectives.
After signing up and completing the practice test, which usually takes around 15-20 mins, you will become a user tester. A user tester, also known as a contributor, can test products in two ways.
Live Conversations: You'll provide feedback about your experiences related to the product in a live call via video conference
Self-guided Tests: With self-guided testing, you can take your time to answer questions related to the product at your own pace.
There are many benefits for product testers of UserTesting. Firstly, it shows the payout amount each test will generate after completion. Your payout can be transferred to your bank account using PayPal. There are very few product tester jobs that give cash as their reward, so this puts UserTesting a cut above the rest.
Secondly, the platform is available to users worldwide who are comfortable speaking English, German, or French. So even if English isn't your first language, this could be a viable option for you.
4. Opinion Outpost
Opinion Outpost, a community of more than 2 million members, is a platform that rewards its members for sharing their most valuable asset - their opinions.
Creating a complete profile, including detailed customer specifications, can help you land tests that suit your interests.
Answering surveys and product testing are a few of the many ways you can earn points. You can later redeem them for gift cards from one of your favorite stores or convert them into cash via PayPal.
You can also work on the dev team, short for Development Team. You'll carry out quality assurance checks to create a successful product that's in the pipeline. Opinion Outpost partners with companies to send prototypes to consumers for testing regularly, so you may be selected for an item at any time depending on your profile.
Opinion Outpost acts as the middleman to ensure delivery of the product at no cost to you for your honest and truthful feedback.
5. Pinecone Research
Pinecone Research is a trusted market research site owned by the global research leader, Nielsen.
Individuals who receive an invite can register to become a Panel Member. Once joined, you need to answer a questionnaire to give details regarding your preferences. The website will then recommend studies that interest you.
You can participate in online surveys that help firms shape their products before they hit the market. Pinecone Research rewards $3 for survey taking and also allows redeeming points for gift cards or cash. You can also install a plug-in in your browser that tracks your browsing habits and provides you with a monthly payout for accessing your data. This makes it one of the best platforms for those looking for passive-income product tester jobs.
The high-paying surveys and low minimum cashout make this site a strong choice for product testers.
6. BzzAgent
BzzAgent rewards its users with free goodies in return for honest feedback. The users can test beauty, food, and personal care products, with Loreal, Lancome, and Armani Beauty participating as some of the leading brands. BzzAgent is available for people living in the US, Canada, and the UK.
To receive a campaign-product testing job, you should keep your profile in check and answer plenty of surveys to increase your BzzScore. The higher the score, the more your chances are of receiving free samples. It is important to note that the campaigns accept limited participants, so be prompt in submitting your application to get a spot.
BzzAgent also provides posting instructions on how to submit a review on social media and to your friends and family to create 'Bzz'.
One of the many differential factors of this website is that the reviews are rated. Thus having a good command of writing accurate and detailed reviews can help you score high points and receive more campaigns.
7. PinchMe
Founded in 2013, PinchMe quickly gained recognition from more than 9 million US members due to the simple product testing opportunities it provides at its disposal. It offers a range of products, including home and family, food and drink, personal care, and pet products.
After signing up for the site, members must complete their profiles. This allows PinchMe to offer customer-specific recommendations.
Members can choose from a wide range of free samples offered every Tuesday. These samples are delivered to their houses free of charge and, in return, are required to provide unbiased feedback.
8. BetaTesting
As the name suggests, BetaTesting involves carrying out product tests in the real world. You can sign up with the platform as a beta tester and receive tests according to your profile preferences (and there are lots of beta tester jobs out there).
BetaTesting is available in more than 150 countries with 350,000 beta testers worldwide, making it one of the most global product tester jobs. They test various products, from apps and websites to hardware products like TVs and media devices.
What's unique about this website is that it uses different testing methodologies to gain customer feedback. These range from taking surveys, and 1-1 follow-up questions to moderated interviews. The interviews can be scheduled using Zoom or any other preferred mode of communication. BetaTesting will make sure to provide support tools to aid this process.
BetaTesting also provides another differentiating feature. It lets its product testers know about the reward amount and testing period for the particular study. Generally, 45-60 minutes tests offer between $15-$30, with longer and extensive tests paying substantially more.
9. Product Report Card
Product Report Card was founded in 2001 by Softlayer technologies. It is now available in 17 countries, including the US and Canada.
It works similarly to the above-mentioned websites, rewarding its members for taking part in surveys, writing reviews, and testing products. You can redeem rewards as gift cards or cash after achieving a minimum threshold of $25.
The tests can include giving feedback on new games, high-tech products, and pet supplies to a taste test at your home. The variety of product tests available makes the platform more interesting and engaging for users in the long term.
10. Life Points
Life Points is one of the many websites that offer reward points to its members upon completion of surveys and product testing, very similar to the popular platform Swagbucks. The primary activity on Life Points is to take surveys. These surveys can range from food and beverage to entertainment, retail, and other lifestyle topics.
The surveys are usually short ones with a few questions. The reward points for surveys can be redeemed through gift cards. Users can also earn rewards by allowing Life Points to track their behavior and purchasing activity.
If you want to be in the running for receiving free products from Life Points, make sure to do surveys and keep your profile updated regularly. Multiple payout options and a low minimum threshold of $5 make this site a fine choice to earn extra money.
If you want to be in the running for receiving free products from Life Points, make sure to regularly do surveys and keep your profile updated. Multiple payout options and a low minimum threshold of $5 make this site a fine choice to earn extra money.
11. Amazon Vine
Amazon Vine is a marketing initiative launched by Amazon. It invites reviewers who regularly leave detailed and honest feedback to join the program. This is a great way to try products for free without online surveys.
These reviewers are known as Vine Voices. Vine Voices have the privilege to order thousands of products from Amazon at no charge and in return write reviews providing their unfiltered and unbiased opinion. These reviews are published with a badge of 'Vine Customer Review of Free Product' to reiterate the fact that they are not in any way paid for providing feedback.
Amazon Vine is a great platform to join for someone who loves to test different products and write reviews. The reviewers can easily save thousands of dollars along the way and also receive consideration from a well-established name like Amazon.
Since this is an invite-only program, ensure to leave high-quality reviews and photos of all of the products you purchase on the Amazon platform to encourage the company to select you for this opportunity.
12. Smiley 360
Smiley 360 is another product testing website that offers free products in exchange for your detailed feedback.
It works in 2 ways; surveys and missions. Their internet surveys help you earn points and let Smiley know about your interests and preferences to match you with missions. Once a mission is accepted, the product tester will receive a box known as a Smiley Kit. This consists of products and a guideline to earn points to complete the mission.
The Smiley 360 support team uses social media presence as test tracking metrics and assigns specific points to each social media channel. Using photos and videos helps earn more points, and once Smiley 360 recognizes you as a respected sharer, it'll reward you with more missions.
The social nature of this platform is great for someone who loves influencing people into buying and trying new products.
13. Mom Select
Don't get confused with the word "mom" on this website, Mom Select is for everyone regardless of your family status. However, if you're a mom and do want to get the whole family involved in product tester jobs, Mom Select is a great choice. This website is available worldwide and is dedicated to testing kid-friendly and family-oriented products.
Registration starts with a detailed sign-up form to provide the best recommendations for testing products. The platform also allows members to review services like going to the amusement park or dining at a restaurant.
14. Home Tester Club
Home Tester Club is an online community functioning in 27 countries. Members regularly review and test products, as with other platforms on this list. These reviews assist fellow testers with their purchase.
It all starts with registering for a product test. You'll need to answer a prequalification survey first, but after that, you're good to go if you qualify. The team uses your profile data to match customer specifications with the correct test. If multiple applicants have applied for the same test, the team will choose the member with the most points. Therefore, it pays to be consistent in your testing on this site.
Points are assigned to members who actively contribute to the company website. Uploading relevant photos and videos, answering product surveys, and reviewing and testing different products are all ways to increase your presence.
Unfortunately, points cannot be cashed out for any monetary or gift card reward. They simply help you to rank for opportunities on the site. But if you're able to get ahold of high-quality items for testing opportunities, Home Tester Club can be very lucrative.
15. Rebaid
Rebaid connects small businesses with consumers to test their products at a reduced or free rate. Most products are offered through Amazon, and technically, you don't need to do anything after receiving the product since it isn't legal for the company to require reviews for price discounts.
However, you can choose to review the product to help the company gain more exposure, making it a great Amazon product tester gig.
The website offers deals on various products, from pet food to electronics and home decor. In general, this site doesn't offer a payout for your participation. However, occasionally, items will have a small bonus payout between $1 to $5 for your purchase as a thank you.
It's important to note that you do need to pay upfront for the product, unlike other platforms on this list. You'll receive a rebate from Rebaid approximately 60 days after your purchase, which you can cash out through direct deposit or by requesting a check (and be sure to check out Rebaid review).
How To Become a Product Tester
The average product tester in 2022 earns around $72,074 annually in the United States with more experienced testers earning close to $100,000. Others simply enjoy the benefits of free products, occasional gift cards, and part-time income. There's a broad range of earning potential here, but be ready to start small and get a few free products under your belt before you get the higher-paying gigs.
So whether you plan to work as a product tester in your spare time or as a full-time job, here are 5 ways to establish yourself in this market:
1. Sign Up For Various Platforms
Diversification is key. Sign up for as many platforms as you're comfortable with and use them to their fullest potential. Ensure that you provide accurate information on each platform so that the team can match you to relevant products easily. This will ensure that you get maximum opportunities and have consistency in testing products.
2. Leave Detailed, High-Quality Reviews
Many research platforms provide instructions on how they would like their members to post reviews. Make sure to follow those guidelines to the letter. This sets you apart from other testers and can even mean better opportunities in the future. Make sure that your reviews are unbiased and that you mention the positives and negatives of each product. Pictures, videos, and updates all help to create a comprehensive review.
3. Build Up Your Social Media Following
You must have scrolled through posts that endorse a product on different social media channels. These people are influencers trying to engage people to buy a product by sharing their real-life experiences.
This builds trust amongst people who are more likely to follow the advice of someone who they believe has similar spending habits and preferences to them. Spend time on social media building your following to attract more product tester jobs your way.
You'll want to target a community that cares about the same products that you're testing. This is a great way to build your brand and get more offers for product testing, as companies will be keen on giving items and payouts to individuals with large followings.
4. Apply For Higher-Paying Opportunities
If you're looking for product testing tasks that offer high rewards, you should apply for in-depth product studies. These include participating in focus groups, consumer panels, and testing products for longer.
Clinical trials can be another way to earn more. You can be a part of a study that focuses on researching the effects of new tests and treatments on people. You may have to do more work upfront to get these opportunities, such as filling out longer surveys or providing more personal information. But they can be worth it in the long run.
5. Ask Companies For Product Tests Directly
Once you have established yourself as a credible influencer you can contact a company of your choice to work with them directly (and we put together a list of companies looking for influencers to give you a headstart). You can ask for specific products, set a price, and offer them a review or product feature in exchange.
This is a great way to guarantee yourself product tests as you can reach out directly to the company and they will know who you are. If your reviews have been helpful, they may be more likely to take you on board as an independent contractor.
Final Thoughts: Product Tester Jobs
Product testing allows people to get free products and even make money. But it takes time to get big-ticket items, and it's always a good idea to start small. Even if you're only testing products as an exchange, you can still save a lot of money in the long run and enjoy the stuff you test. So why not give it a go today? Sign up for one of the product tester jobs above and start testing today!
Want to learn step-by-step how I built my Niche Site Empire up to a full-time income?
Yes! I Love to Learn
Learn How I Built My Niche Site Empire to a Full-time Income
How to Pick the Right Keywords at the START, and avoid the losers
How to Scale and Outsource 90% of the Work, Allowing Your Empire to GROW Without You
How to Build a Site That Gets REAL TRAFFIC FROM GOOGLE (every. single. day.)
Subscribe to the Niche Pursuits Newsletter delivered with value 3X per week