30 Business Ideas For Women: Small Business, Home-Based Business, And More
When you buy something through one of the links on our site, we may earn an affiliate commission.
There are a ton of different business ideas for women out there.
From small to large, online and offline, home-based, or outside the home, there's no end to the different businesses women can start.
Today, we're sharing 30 small business ideas to inspire you into self-employment. All of these ideas can be done as a part-time side hustle, but they also have the potential to grow into big businesses too.
Best Business Ideas for Women
According to the State of Women-Owned Businesses report, Women-owned businesses now make up around 42% of all businesses in the U.S. 
Side hustles for moms are on the rise too, as women seek to earn an additional income around other commitments.
One of the best things about owning your own business as a woman is the flexibility that it brings. Many of the ideas we're sharing can be done at any time of the day, and can easily fit around your existing commitments.
These profitable business ideas for women require little to no investment either. This means you can get started straight away no matter your circumstances.
Whether you are looking for a part-time side hustle that you can do for just a few hours a week or something you can turn into a full-time business, there will be something for you on this list.
Virtual Assistant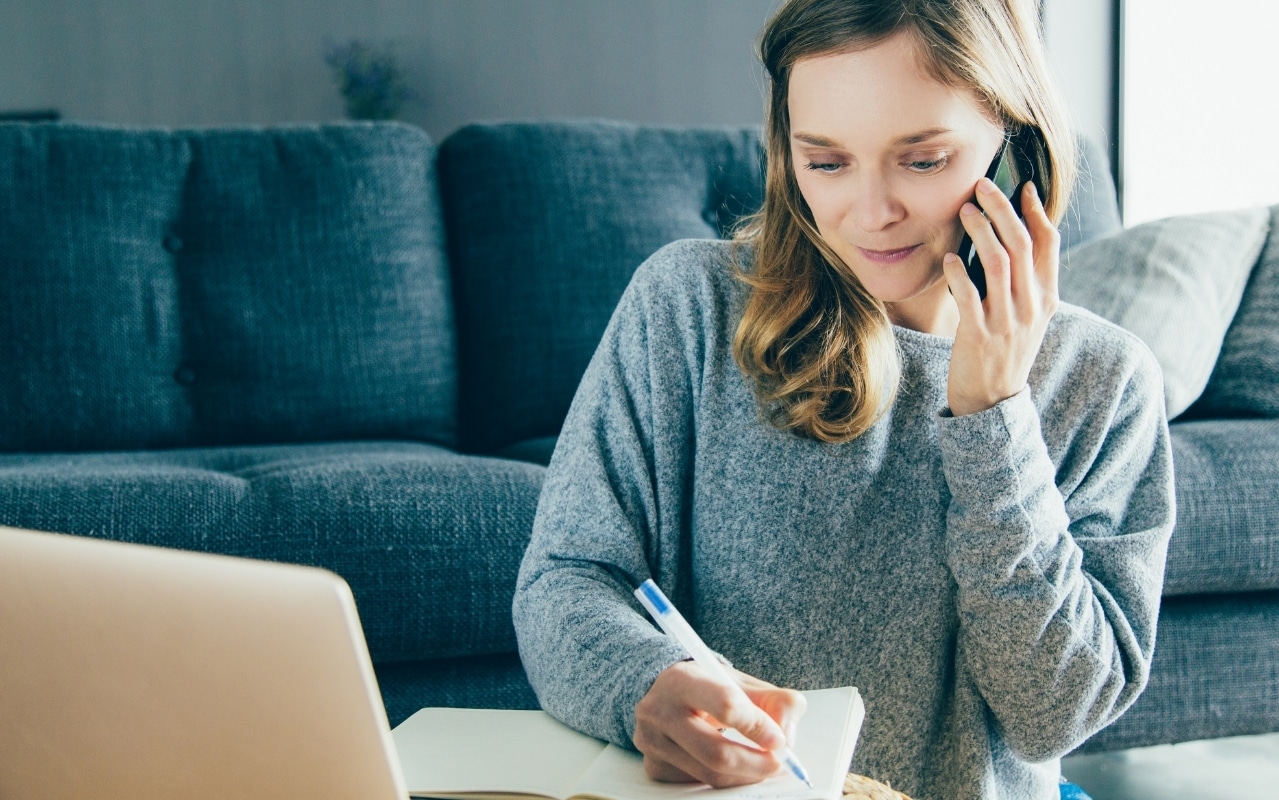 As more and more businesses move online, the demand for virtual assistants is rising.
Small business owners are also realizing it's more economical to pay a virtual assistant to do specific tasks rather than pay a full-time employee.
For those with admin experience, starting a virtual assistant company is a great online business for women. 
Services that can be offered by a virtual assistant include:
Social media marketing
Event management
Diary management
Email management
Data entry
Formatting
Editing
Transcription
Booking travel and accommodation
Digital marketing
Bookkeeping 
Self-employed virtual assistants in the U.S. can charge upwards of $25/hour. However, with specialist skills such as graphic design, earnings can be up to $50/hour, making this one of the most popular business ideas for women.
Teaching English Online
Teaching English online is another great small business idea.
It's something that can be done online as a side-gig in the evenings or weekends, or as a full-time legitimate business. Different platforms allow you to do it as little or as much as you want. 
If you're new to teaching English, you may need a TEFL/TESOL certificate. This can be gained online.
If you run your own business teaching English you will also need to market your business. You can create a website or blog to attract your ideal clients, as well as marketing on social media.
Gardening
Starting a gardening business is one of the best business ideas for women who love the outdoors.
Gardening keeps you fit and healthy, and you get paid. What more could you want?
You can start by offering your gardening services locally, to neighbors, family, and friends. If you want to turn your gardening side hustle into a full-time business, you can market your services to your wider local community. 
It's definitely worth creating a website and a Google my business page so that your potential customers can find you online easily.
You can also have some flyers designed promoting your services. You can use a free tool like Canva to create your marketing materials or hire a graphic designer on Fiverr.
Blogging
Starting a blog is one of the best small businesses for women.
Anyone can start a blog about pretty much anything they are passionate about, which makes it a really fun way to earn money.
A blog can earn you some serious money too. Although it can take a few months or even years before you see some money coming in, the earning potential is huge. 
There are a few different ways you can monetize your blog, including:
Affiliate marketing
Display advertising (Mediavine, Ezoic, etc.)
Sponsored content
Selling products or services
Selling an ebook or course
We've helped thousands of people start blogging!
Take a look at our ultimate guide to starting and running a successful website.
HOW TO START A BLOG
Cleaning
Starting a cleaning business can be very lucrative.
The need for cleaning services is growing, and due to the increase in disposable income, people are willing to pay for it.
In fact, the global cleaning market is expected to be worth $74,299 million by 2022, with a compound annual growth rate of 6.2% each year until then.
So if you've been thinking about starting a cleaning business, there's no better time to start than now. In fact, we made a helpful guide for how to start a carpet cleaning business. 
You can start small, offering your services locally, and once your customer base starts to grow you can hire team members. This is one business type that has huge room for growth!
Amazon FBA
Amazon FBA is the perfect business model for anyone who wants to get into ecommerce.
Selling with Amazon FBA allows you to reap all the benefits of being an ecommerce business owner, without the stress of storing, packing, and shipping the products yourself. 
Here's how it works:
You find a profitable product that you want to sell
Create an Amazon seller account
Order your products in bulk and ship them directly to an Amazon warehouse (check out this list of items you can buy in bulk to sell individually to make the best decision)
Optimize your listings so they sell quickly
When someone purchases a product, Amazon will ship it straight to them
You keep the profit, minus storage and fulfillment fees which are paid to Amazon from the sale.
Rinse and repeat
Selling on eBay
Selling on eBay is one of those home business ideas that can easily start as a weekend side job and grow into a full-time business.
If you've never sold on eBay before, you're in for a treat. The auction element of eBay is what makes this business idea so satisfying. There's nothing quite like watching the bids increase on your items as the auction comes to an end!
Choosing what to sell on eBay is an important part of the process.
You can start by finding wholesale items to sell from home. When you have built up some confidence you can move onto buying items specifically to flip for a profit.
Freelance Writing
Freelance writing is definitely one of the best business ideas for women.
There are a lot of benefits to becoming a freelance writer, including:
great earning potential
flexible hours
choose your own clients in a niche that you love writing about
It won't cost you anything to get started either. All you need is a computer and a wifi connection and you're good to go.
You can find freelance writing gigs on:
When applying for jobs, you will likely need samples of your writing to show to potential clients. If you're new to freelance writing it's definitely a good idea to start your own blog first as an example of what you can do.
Flipping Antiques
Buying and reselling antiques for a profit is another good business for women to start.
You can start small and scale up your business as your confidence grows. 
You can find antiques for low prices at yard sales, house clearance auctions, and even thrift stores. 
Collectors around the world are looking for antiques to buy. Therefore, eBay is one of the best places to resell your items, as it gives you access to a global audience from the comfort of your home.
Interior Design
If you have a flair for design and decorating, starting an interior design is another small business opportunity for women.
As an interior designer, you will need to create your own website. This will work as your portfolio as well as bring you inbound leads. 
If you haven't done any professional interior design yet, it's best to use your own home to create your portfolio. Style your home and take pictures of areas you are particularly proud of. You can then use these photos in your marketing materials.
You can advertise your services locally. As well as using social media to advertise, you could also create a flyer or brochure listing the services you offer, which you can deliver locally to drum up business.
Dropshipping
This is another idea that's perfect as a home-based business for women.
It's especially great for those who want to get into ecommerce, without the upfront investment.
The dropshipping business model means you never have to hold any inventory or ship any products. All you need to do is sell them!
Here's how it works:
You find products from dropshipping suppliers that you want to sell
You sell the products on your own ecommerce store
The customer completes the transaction with you at retail price
Once they have paid you for the product, you order it from the merchant at the wholesale price
It is shipped directly to the customer who thinks it has come from you
You make a tidy profit!
If you're thinking about getting into dropshipping, check out the Instant Ecommerce training which will teach you everything you need to know.
Social Media Manager
This is a great one for anyone who loves spending time on social media.
Starting a business as a social media manager can be very lucrative, and it's also flexible, so you can fit it around your lifestyle.
A social media management business requires little investment to get going. It's a good idea to make a website so people can see what you offer. A website also makes you look professional and more trustworthy as a business.
You can find clients on:
Upwork
People per hour
LinkedIn
Networking groups
Fiverr
Facebook groups
Reaching out to your ideal clients directly
When it comes to charging for your services, you will be better off charging a flat monthly fee than an hourly rate. This way you will have a recurring monthly income from your clients, and your clients will know how much they need to pay each month. 
You will also find this useful when you are ready to scale your business and start outsourcing some of your client work.
Dog Walking
This is a great business idea for women wanting to earn extra cash and get fit at the same time.
Dog walkers typically charge between $30-$60 per hour. This can obviously increase substantially if you take multiple dogs on the same walk.
Facebook is one of the best places to start advertising your services. You can also join local community forums to let people know that you are offering dog walking services (and try out these dog walking business names).
Coaching
If you feel you can help other people with your knowledge and skills, you could consider starting a coaching business.
Whether it's life coaching or business coaching, people are always looking for help and support from others who have more knowledge than them.
If you have already run a successful dropshipping business, for example, you can coach new business owners on how to start their dropshipping business. Your experience will be valuable to them. They will be able to learn from your mistakes and grow faster using your knowledge.
You can offer your coaching services hourly, or offer a monthly package. You can coach your clients in person, or online using a video conferencing service like Zoom.
There are no specific qualifications required to be a life coach or business coach, just a desire to help people. However, there are some coaching certifications you might find useful to help you build your confidence.
Start a Podcast
Podcasts are becoming more popular, with around 35% of Americans listening to at least one podcast each month.
You can create a podcast for free using free podcasting software like Buzzsprout.
There are several ways you can make money with your podcast, including:
Advertising
Affiliate marketing
Merchandise
Promoting your own products or courses
Charging a fee for premium content
You can create a podcast about whatever you are an expert in. Host it alone or find a partner. There are so many cool avenues you can go down with podcasting!
Start a YouTube Channel
Starting a YouTube channel is one of the best business ideas for women who love to be on camera!
It's free and easy to set up your own YouTube channel, and you can make money by talking about pretty much anything you are interested in.
YouTubers earn money in a few different ways, including:
Adverts (Adsense)
Affiliate marketing
Sponsorships and brand partnerships
If you want to know more about starting a YouTube channel, check out our article on YouTube affiliate marketing.
Create an Online Course
Creating an online course is a great business idea for women who want to earn passive income.
The great thing about creating an online course is that once you have put in the initial effort of creating the course, you can sell it as many times as you like without putting in any additional work.
You can create your first online course for free using a platform like Teachable or Udemy, and promote it on social media or through your blog.
Online learning is becoming more and more popular, as people look for ways to learn new skills from the comfort of their own homes at affordable prices. So now is a great time to create an online course if you have some knowledge to share.
Write and Publish a Book
Publishing an ebook is a great way to earn passive income.
Ebooks can be written on any topic and in any niche, including recipe books, guide books, and other informational books.
If you are a blogger you can sell your ebook directly from your blog to your audience. If you don't already have an audience, you can self-publish an ebook on Amazon.
Is it really possible to make money writing ebooks?
See how Spencer Haws published an ebook on Kindle Direct Publishing and is now making $100 a day!
HOW TO SELF PUBLISH AN AMAZON EBOOK
Sell on Etsy
Opening an Etsy store is a great small business idea for women.
If you love making crafts or creating beautiful artwork in your free time, sell them on Etsy!
There are many things that can be sold on Etsy. The platform opens you up to a huge market of buyers who are specifically looking to buy unique handmade items.
It's easy to get started on Etsy and only costs around $0.20 to create a listing.
How can you find success on Etsy?
You can use Etsy keyword research tools to optimize your listings and skyrocket your sales!
LEARN MORE ABOUT ETSY SEO
Affiliate Marketing
An affiliate marketing site is another of the best online businesses for women to start.
It doesn't cost much to get started, and the earning potential is huge.
Here's how it works (in a nutshell):
Choose a niche
Build a site
Perform keyword research
Create content
Sign up for affiliate programs
Place affiliate links in the content
Build links to your website to start growing traffic
You can even start affiliate marketing without a website!
Want to know more about how to get started in affiliate marketing?
Check out our article on Affiliate Marketing for Beginners.
HOW TO START AN AFFILIATE SITE
Online Boutiques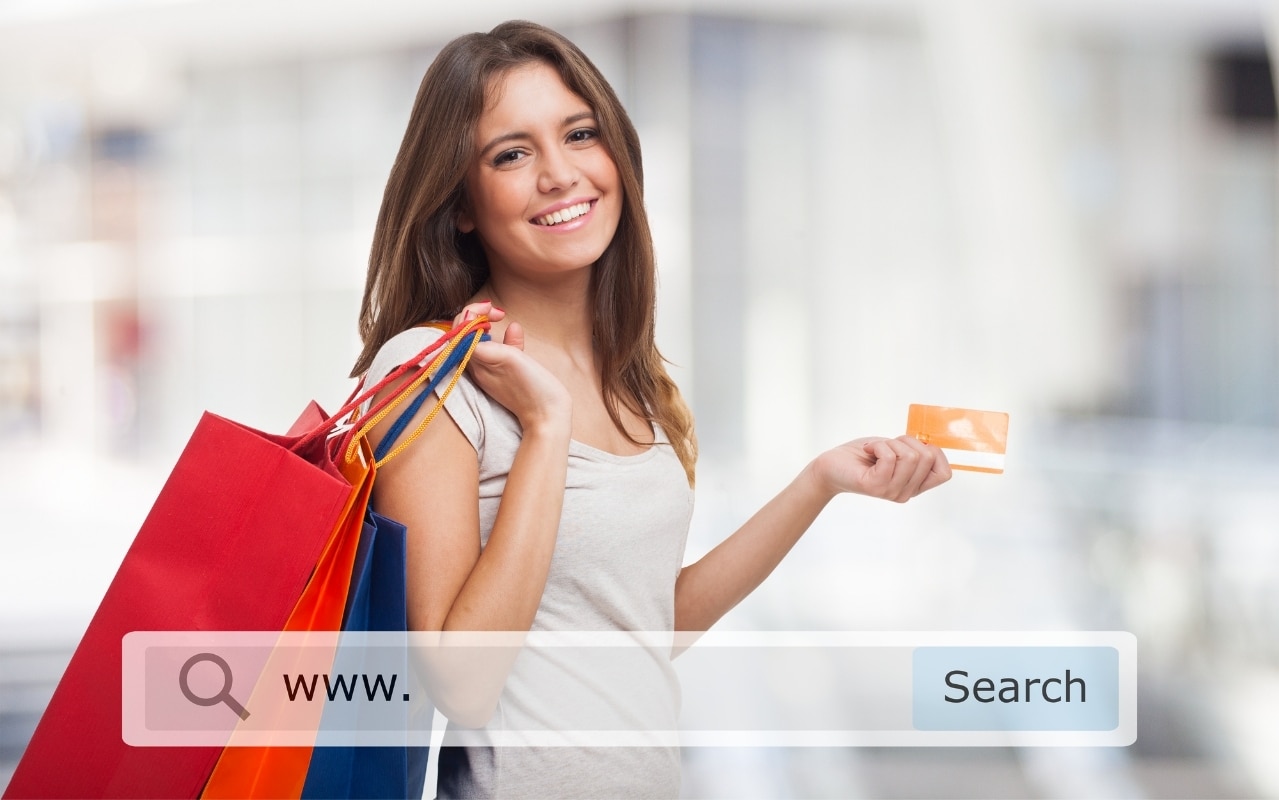 Starting an online boutique is a perfect idea for women who want to run their own businesses.
More people are shopping online than ever before, so it's a great time to get into ecommerce.
You can source your products from local suppliers, or use suppliers from abroad to save on costs and increase your profit margins. 
If you aren't able to invest in inventory at first, then you could consider using a dropshipping or affiliate marketing business model.
These will allow you to start your own business without the upfront costs that come with buying and storing inventory.
Pinterest Management
Pinterest is a great source of traffic for bloggers, but many full-time bloggers are too busy to focus on Pinterest traffic.
This is where Pinterest managers come in. 
To start a Pinterest management business, you will first need to master Pinterest yourself (if you haven't already).
You can do this by trial and error with your own Pinterest account, or take a Pinterest management course if you want to speed things up.
Next, you will need to make yourself a website so potential clients can see what you offer and find out more.
Find Pinterest management clients on:
Upwork
Facebook groups
People Per Hour
LinkedIn
You can also make sure your website is SEO optimized so clients can find you in Google. This is one of the best scalable business ideas for women!
Proofreading
A proofreading business is a great option for many women.
It gives you the freedom to earn good money in your own time. There's no 9-5 here!
If you are new to proofreading, you will probably need to get some training first, to make sure you're up to scratch.
Once you are ready you can find proofreading gigs on any of the freelancing platforms.
Tutoring Online
A tutoring business can be a great way to earn extra cash, particularly if you want something that's 'part-time'.
You can tutor students in any subject that you are knowledgeable about. Whether it's a language, music, maths, geography, or anything else, there will always be students who need assistance from tutors.
You can tutor your students face to face, or online.
Online tutoring is becoming more popular with the rise of video conferencing platforms like Zoom. This gives greater flexibility and enables you to tutor more students each day as you will save time (and money) on travel.
Beauty Product Business
Women-owned beauty brands are on the rise, so if you love natural beauty products, why not consider starting your own line?
As well as developing your products, you will need to market them so having a strong social media presence is essential.
When it comes to selling your products, you can use an ecommerce platform like Shopify, which is popular amongst aspiring entrepreneurs. This takes a lot of the stress out of running an ecommerce business.
Event Planning
If you are organized and love planning things, then an event planning business could be ideal for you.
As an event planner, you will find no shortage of people to help. Organizing events is stressful so people are happy to pay someone else to take the stress out of their hands!
Here are some types of events you could offer to plan:
Weddings
Birthdays
Baby showers
Corporate events
Christmas parties
Bridal showers
Starting an event planning business can be very lucrative too. Wedding planners typically charge between $3,500 to $10,000 per wedding, depending on the involvement of the client.
Photography
If you've got an eye for photography, then learning how to start a photography business could be perfect for you.
You will need to invest in high-quality equipment and photo editing software to make sure you can produce the best images for your clients.
Wedding photography in particular is very well paid, with wedding photographers charging an average of $3,000 – $4,000 per wedding.
Chocolate Making
If you're a woman who loves Chocolate, then chocolate making might be the business for you.
You can make money by creating beautiful, artisan chocolates, and then selling them locally or on Etsy. 
To make yourself stand out from the crowd you could also offer personalized chocolates and bespoke orders.
This is one of the coolest business ideas for women – You get to earn money being creative with chocolate!
Become an Influencer
Love spending time on social media?
You could turn your love for the 'gram into a full-time business by becoming an influencer. 
There are lots of ways that influencers can make money, but the most popular ways include:
Brand sponsorships and sponsored content
Affiliate marketing
Promoting your own products, courses, or ebooks
Advertising
There are several different influencer networks and platforms that can help you get started.
It doesn't matter where you following is, whether Instagram, Facebook, Tik Tok, Twitter, YouTube, or a blog. You also don't need to be active on them all, it's better to focus on one platform that you love and grow it as big as possible.
Small Business Ideas For Women
Most, if not all, of these ideas can start off small and grow into something much more significant.
It looks like we will see the number of women running their own businesses grow over the next decade. Why shouldn't you be one of them reaping the rewards?
There are no limits to the type of business you can start, but these ideas are great for when you have little to no start-up capital.
We hope this has given you some solid ideas and has inspired you to dig deeper to find something that will suit you.
One thing you will need above all else as a female entrepreneur is a motivation. With a little hard work, you could turn a side hustle into a full-time business that could change your life.
Want to learn step-by-step how I built my Niche Site Empire up to a full-time income?
Yes! I Love to Learn
Learn How I Built My Niche Site Empire to a Full-time Income
How to Pick the Right Keywords at the START, and avoid the losers
How to Scale and Outsource 90% of the Work, Allowing Your Empire to GROW Without You
How to Build a Site That Gets REAL TRAFFIC FROM GOOGLE (every. single. day.)
Subscribe to the Niche Pursuits Newsletter delivered with value 3X per week