The 27 Top Paid Influencer Network Opportunities for Content Creators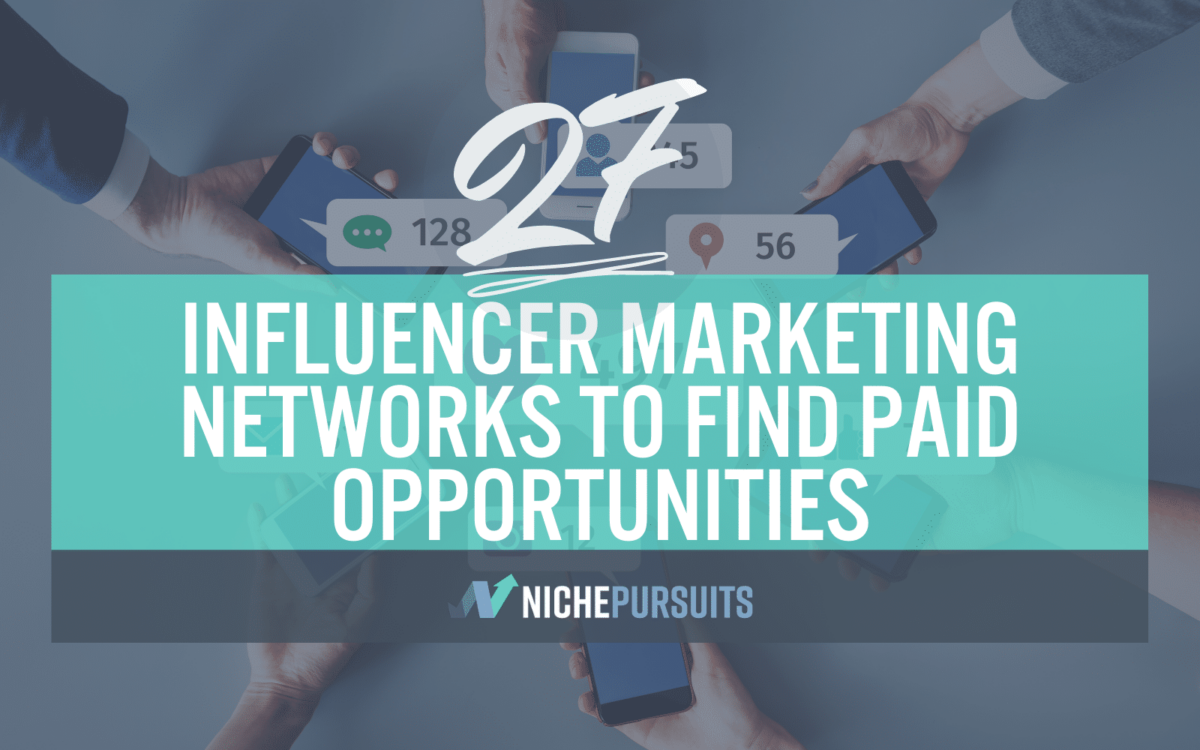 When you buy something through one of the links on our site, we may earn an affiliate commission.
Influencer marketing as an industry has seen massive growth in the past few years, and it's showing no signs of slowing down. And as a result, there's never been a better time to join an influencer network!
Brands can now build relationships with influencers in ways they never could before, thanks to the many influencer network and platform opportunities available today. These seek to connect brands and influencers in a mutually beneficial relationship.
Whether you have a YouTube channel, a niche website, or a large social media following, influencer networks are the best way to connect with brands and find paid opportunities.
We're sharing the best influencer networks and platforms for you to get started on today.
What Is An Influencer Network?
An influencer network is a platform where influencers and brands can connect online.
Influencers can sign up to the network, creating a profile with their blog and social media channels.
Brands can also sign up, creating a brand profile. This enables them to post opportunities that influencers can apply for, and it allows them to contact influencers directly for campaigns.
Collaborating with influencers has proven to be one of the best ways for brands to build awareness and connect with consumers. In fact, 49% of consumers depend on influencer recommendations when making a purchase.
The best thing about being an influencer is getting paid to share things you love with your audience.
It's hugely beneficial to the brands too, giving them an average ROI of $5.20 for every $1 spent on influencer marketing. That's why there are so many great opportunities to monetize your audience!
The Best Influencer Networks
These are the best influencer networks for influencers to find paid opportunities.
Some of these networks cater specifically to bloggers, while others work specifically with social media influencers.
No matter what platform you have used to build a following, there will be an influencer network to help you connect with brands.
Upfluence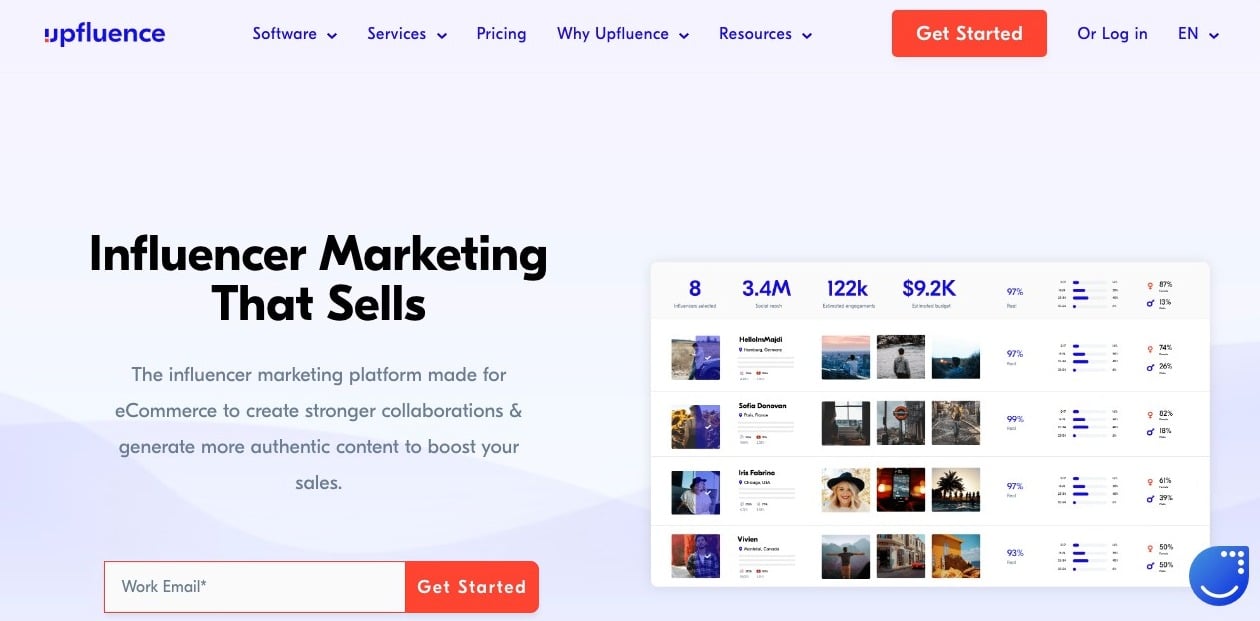 Upfluence is an influencer marketing platform that allows brands to connect with influencers.
Influencers can sign up and create a profile on the platform, which will make them visible to brands who are looking for influencers to partner with for campaigns.
It's free for influencers to create a profile on Upfluence, and it's very easy to get started. After signing up you can simply connect your social media platforms to Upfluence at the click of a button. 
Having your social media channels connected to your profile allows brands to find relevant influencers as they can see your following and engagement and potentially hire you for future influencer campaigns.
This means they can decide if they want to work with you on an influencer marketing campaign before reaching out, saving time for everyone involved.
---
Get Blogged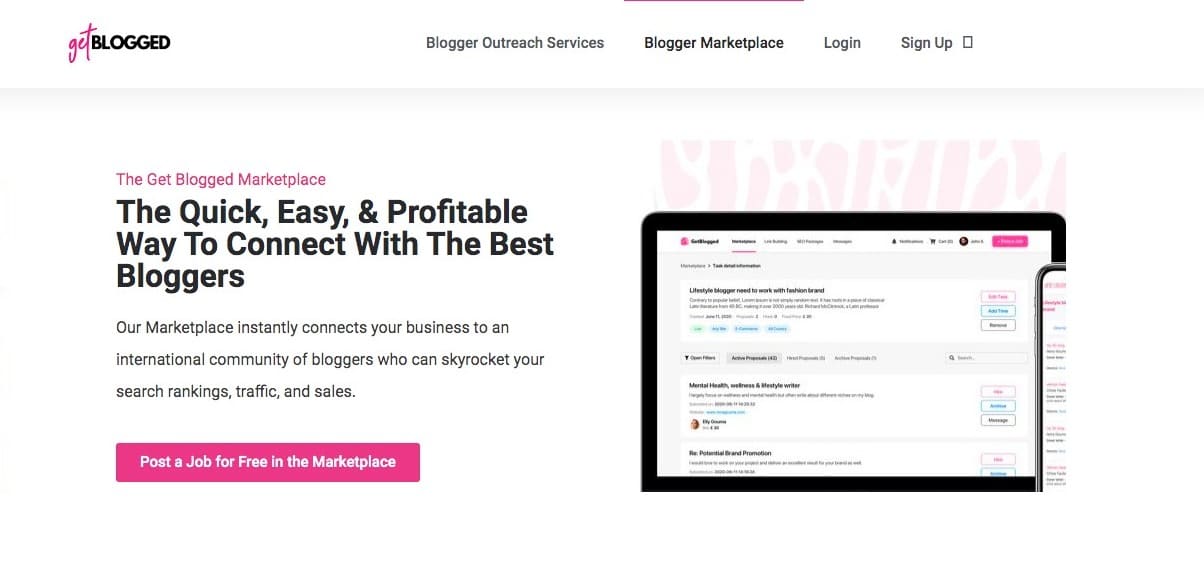 Get Blogged is a place for blogging influencers and brands to connect.
It provides blogger outreach services and hosts a self-service marketplace where brands can post a listing that bloggers can apply for.
It's one of the best places for new bloggers to find paid blogging assignments since they work with smaller bloggers as well as established bloggers.
As long as your Domain Authority is over 5, you will be able to find paid blogging assignments here.
It's easy to get started: Simply sign up for an account, and add your blog/s and social media accounts.
Payments are made promptly via PayPal once an assignment is completed.
---
AWIN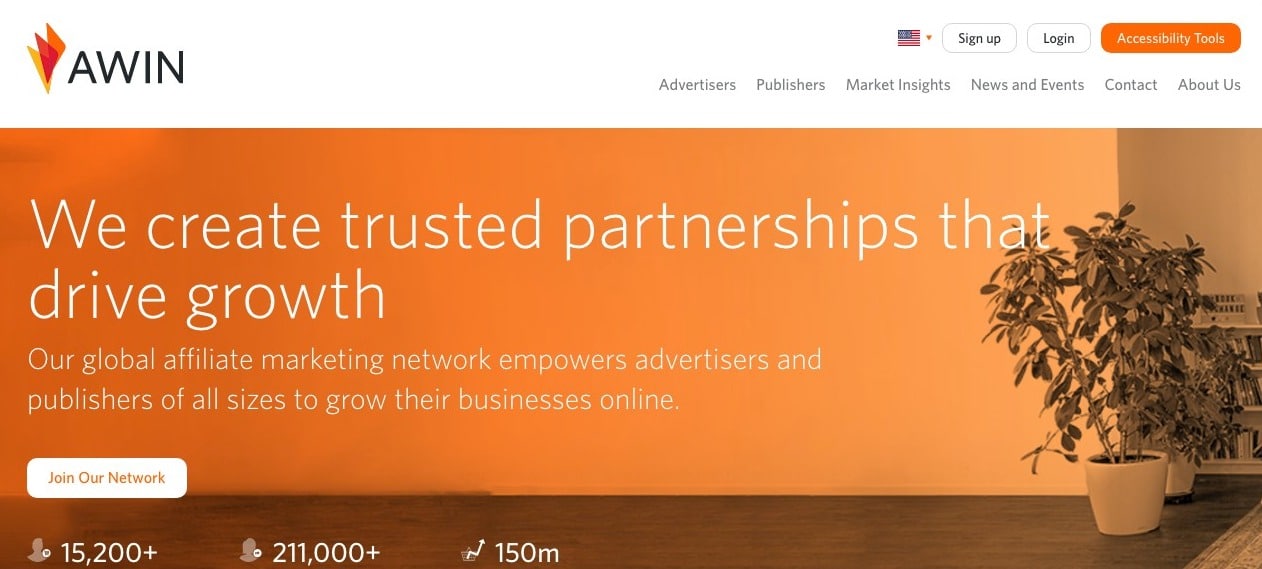 AWIN is a global affiliate marketing network that connects brands with influencers who want to make money through affiliate marketing.
It's one of the biggest affiliate marketing networks around, with over 15,000 brands and 211,000 influencers signed up.
You will need to pay a $5 deposit when you sign up. The deposit will be reimbursed to you through your publisher account once you reach the payment threshold.
Once you are signed up you can add your websites, and you can have multiple websites on the same AWIN account.
To make things really easy, AWIN has a free Chrome extension that allows you to join affiliate programs, create shortened tracking links, and create one-click "share links" for Facebook and Twitter, from an AWIN advertiser site.
Affiliate marketing is one of the best monetization strategies for niche influencers. There are a huge variety of affiliate programs to choose from, so there's something for everyone.
---
Sway Group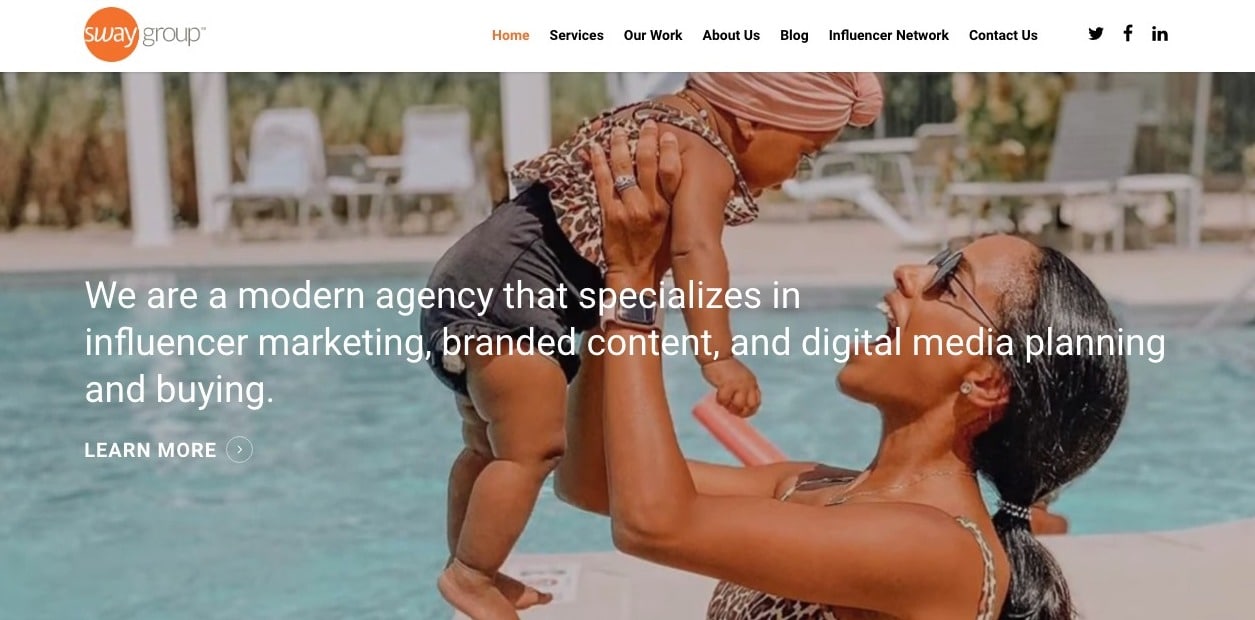 Sway Group is an agency that specializes in influencer marketing.
They work with micro-influencers as well as influencers with millions of followers, so anyone can join and work with brands on the platform.
If you join as an influencer, you will receive a weekly email with the current opportunities on offer.
Sway group works with all kinds of influencers, but at the moment there are a lot of opportunities open to Instagram influencers in particular.
---
The Blogger Programme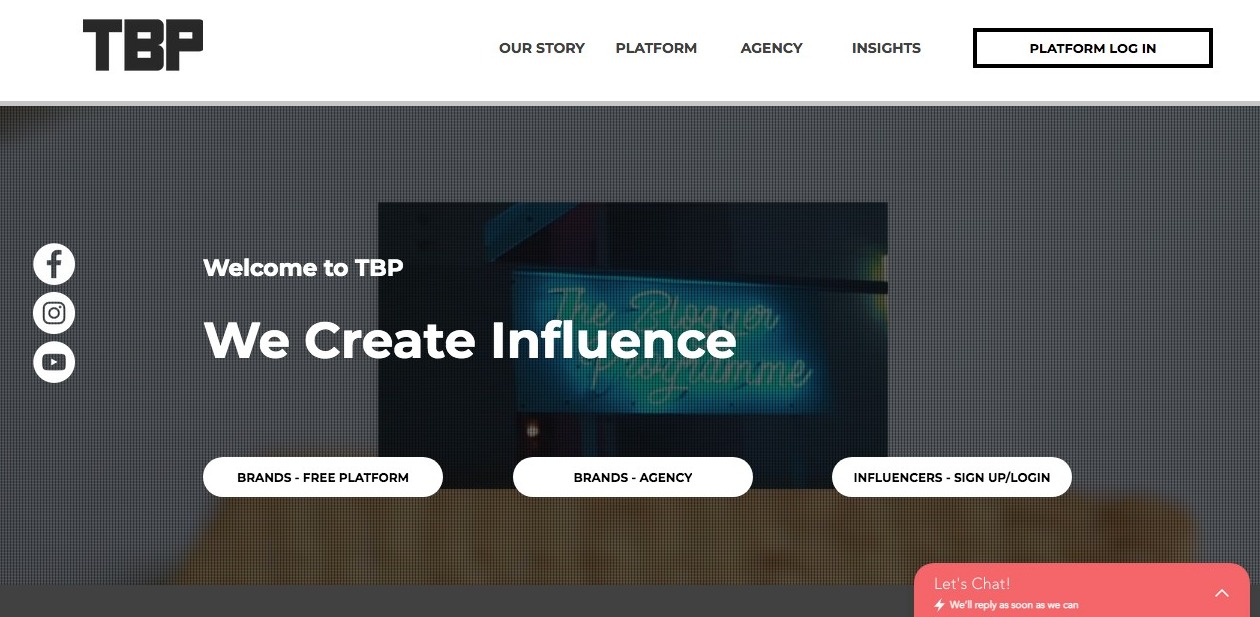 The Blogger Programme is an influencer marketing agency that connects influencers with brands.
It has a marketplace of over 46,000 influencers that brands can search and connect with to collaborate for campaigns.
TBP works with big brands such as Coca-Cola, Uniqlo, Samsung, Deliveroo, and more.
It's completely free to use and gives influencers access to the Opportunity Marketplace.
The marketplace allows you to browse and find opportunities that match your profile. Brands can also search through the database to find relevant influencers and message them directly.
---
She Media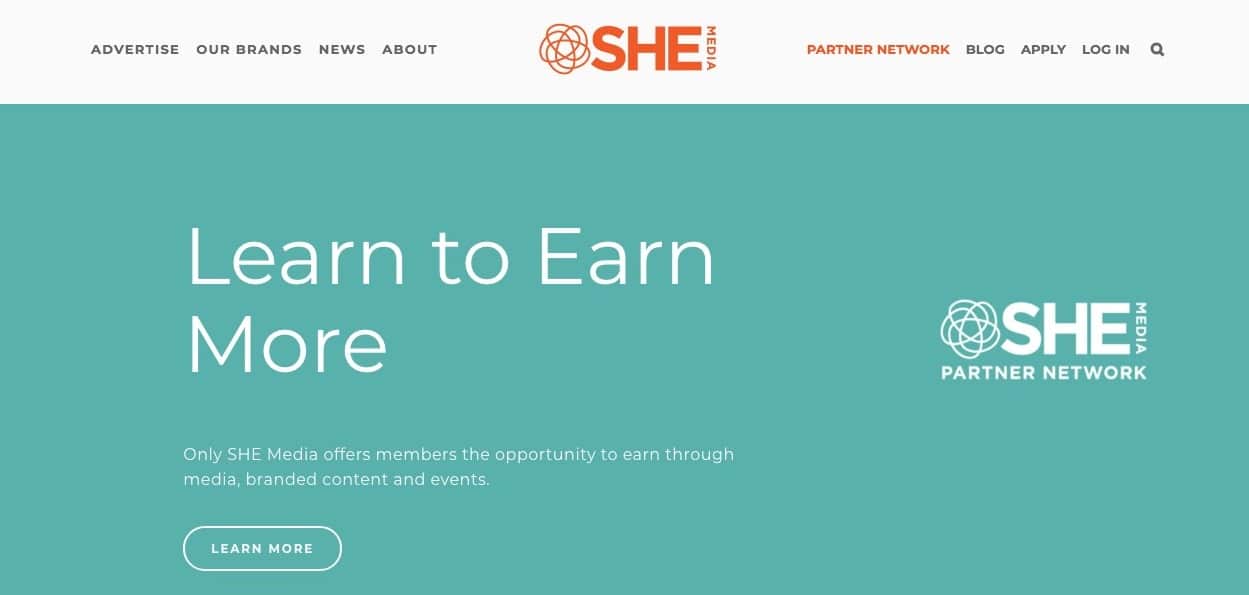 She Media helps content creators build sustainable businesses by connecting with entrepreneurs and big brands.
As you can probably tell by the name, She Media is primarily aimed at females, so your blog will have to have a target audience that consists primarily of women.
They offer a full-service ad management service, enabling you to monetize your blog with display ads. She Media also offers partners access to sponsored content opportunities and online learning resources to help you grow.
---
#paid
#paid is an influencer marketplace that connects content creators with brands.
This online platform for influencers has a focus on only creating authentic collaborations, so as a content creator you will only ever take on collaborations that your audience will love.
#paid pride themselves on paying influencers fairly for their work and utilize quick and consistent payment cycles. It's easy to sign up as an influencer, and it takes all the stress out of working with brands!
---
Open Influence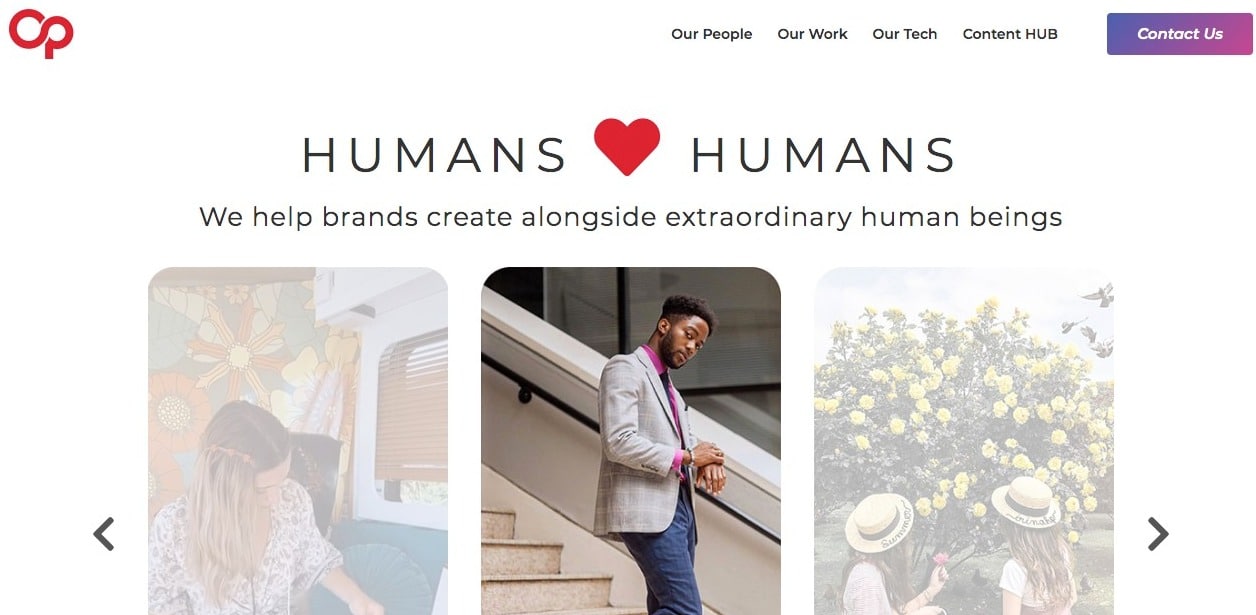 Open Influence is a global influencer network that helps brands and influencers connect and create great content.
It's quick and easy to sign up. You will need to fill in some basic personal information, as well as connect your social media channels if you're a social media influencer.
Once you're connected, you don't need to do anything else. Someone from Open Influence will reach out to you if a project comes along for which you're a good fit.
---
Klear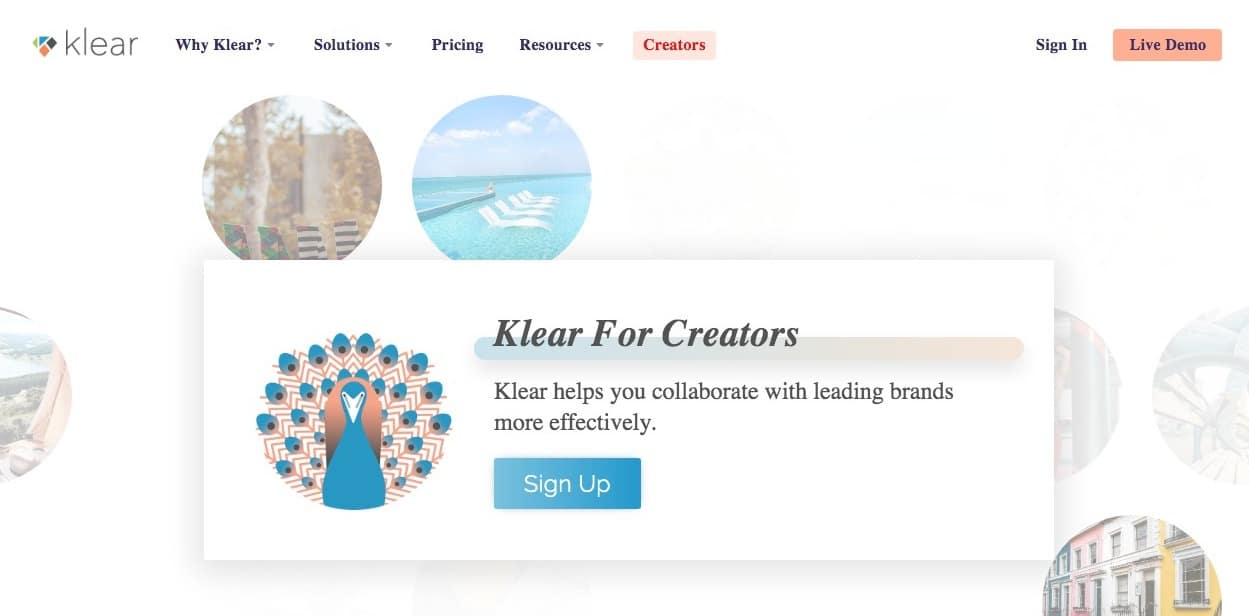 Klear is an influencer network and influencer marketing platform that helps creators connect with leading brands. 
When you sign up with Klear, you will create a media kit that will showcase your social influence and demographics, as well as a portfolio of your best work.
Once you have been approved you will gain access to personal offers from top brands.
---
BrandBacker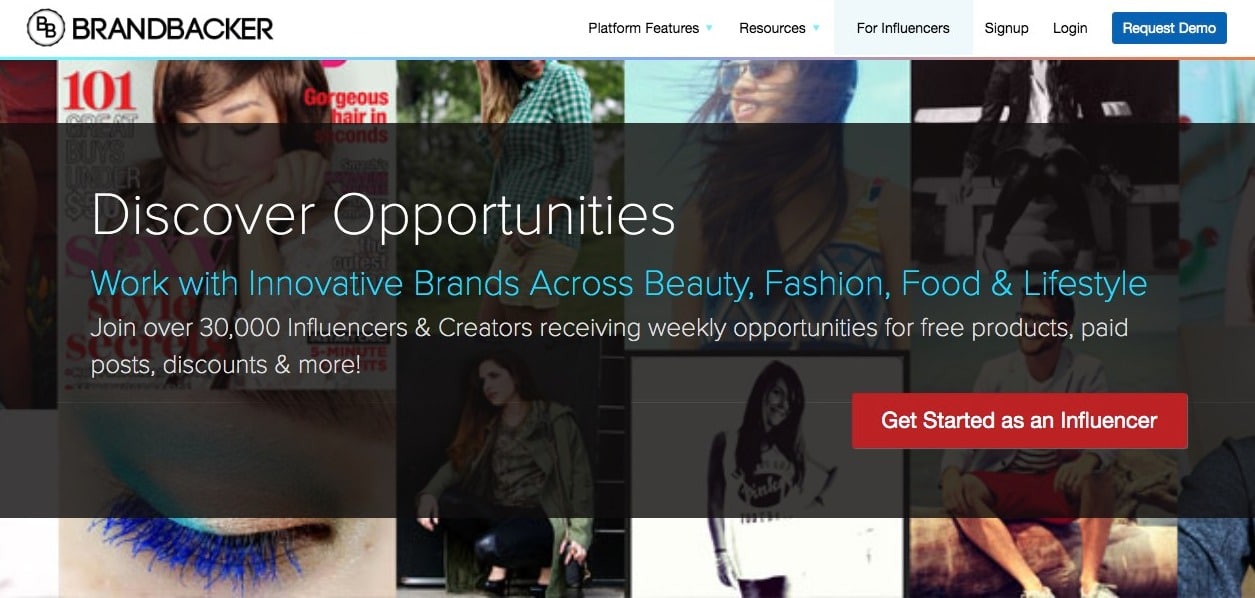 BrandBacker is an influencer marketing platform that helps influencers develop relationships with brands, and vice-versa.
It will enable you to monetize your blog or social media following by promoting quality brands.
The great thing about BrandBacker is that you can set your own rates, and get paid for each post, rather than per click. 
To start, influencers sign up with BrandBacker, giving you access to a feed of opportunities in your user dashboard.
You can apply to work on any influencer campaign you are interested in, and from there the brand running the campaign will select the bloggers they want to work with.
---
The Room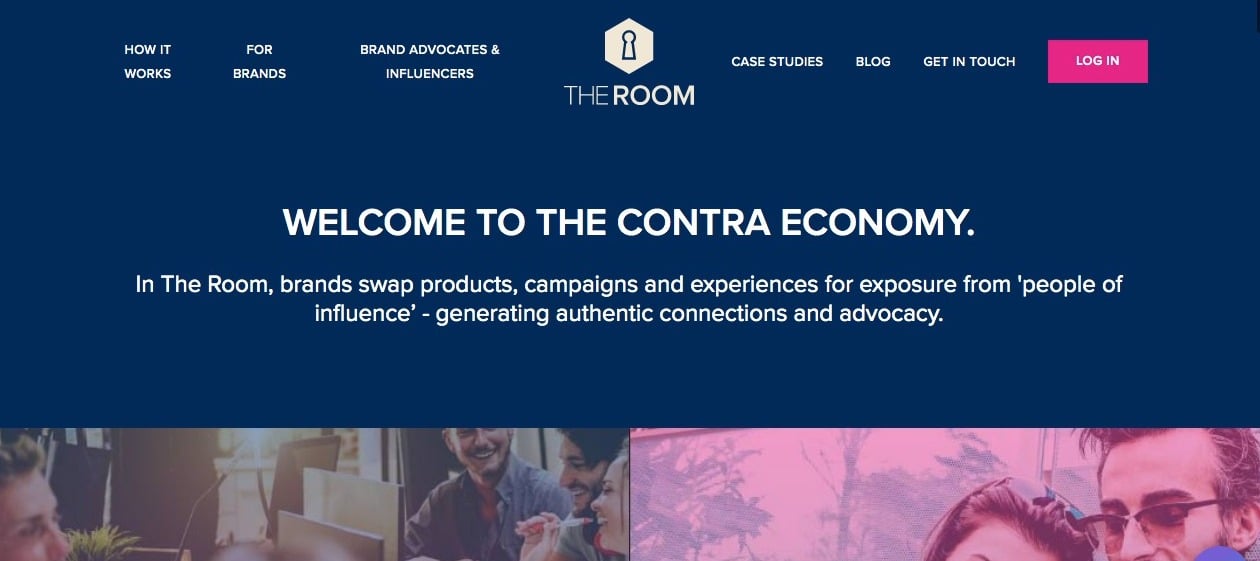 The Room is an influencer network that connects brands with influencers enabling them to create mutually beneficial partnerships.
Joining this online platform gives influencers instant access to a wide network of brands offering a range of experiences, campaigns, and gifted products.
As well as working with bloggers and social media influencers, The Room also works with "offline" influencers, such as public speakers, TV and radio influencers, event hosts, print media, and more.
The platform has its own app, which allows influencers and brands to chat in real-time and build lasting relationships. This has given The Room a "membership club" feel, setting it apart from other platforms.
---
Grapevine Logic
Grapevine is an influencer network that helps creators connect with brands safely and easily.
They work almost exclusively with YouTube and Instagram influencers, giving them access to brand sponsorships and advertising deals.
Anyone can join, and it just takes a couple of minutes to sign up and create your profile. The only requirements are that you must have over 2,000 subscribers on YouTube or more than 25 followers on Instagram.
Once you have been accepted you will have access to the Grapevine marketplace where you can browse through hundreds of brand sponsorship opportunities.
You can easily filter the opportunities to find the ones that fit you best, and you can apply for campaigns and manage your relationship with brands through the Grapevine message center.
---
Find Your Influence
Find Your Influence is an all-in-one influencer marketing solution that connects brands with influencers. 
FYI has worked on over 10,000 campaigns with over 500 brands. Their USP is the technology they offer as a service to brands.
They have a marketplace, analytics, payment, and support services which enable brands to create successful and profitable influencer marketing campaigns.
---
IZEA
IZEA is a unique influencer network that puts influencers in the driving seat, enabling them to connect and work with brands on their terms. This unique marketplace is the largest of its kind.
Influencers sign up by creating a free profile, and registering for Shake, which is IZEA's new marketplace for content creators.
On Shake, you can create an offering using your social channels (such as an Instagram post or Tik Tok video) and set your own price. 
Brands can search through the marketplace, and purchase 'Shakes' directly, or message a celebrity influencer with a request. All dialogue is completed through Shake, so you can be sure it is safe.
Aside from Shake, IZEA has its original influencer discovery tool, IZEAx, which allows influencers and brands to connect and collaborate on campaigns.
---
TapInfluence
TapInfluence is an influencer marketing platform that helps find relevant influencers and connects them with brands, allowing them to monetize their blog or social media.
It's free to join. Once you've signed up you will have access to industry-leading food, fashion, lifestyle, and beauty brands looking for influencers to work with on their campaigns.
When you create a profile you will be able to view your estimated monthly earning potential, so you can work towards becoming a full-time influencer. You can also create a media kit, which brands can view.
You can set your own rates, and you will also receive invitations to bid on opportunities when a brand is interested in working with you.
---
Webfluential
Webfluential aims to find influencers and connect them with brands, enabling them to turn their social media or blog into a full-time business.
The software allows you as an influencer to spend less time searching for work with brands, and more time doing what you love (creating content).
Once you sign up you will be able to create a professional media kid, which will host all of your stats, as well as your rates and your portfolio.
There are thousands of brands on the platform that you can pitch to. You can create a quote in minutes to send to brands who are searching for the right influencer for their campaigns.
The Webfluential platform also gives you access to your own statistics and analytics, so you can track your growth and engagement in real-time, and you can see ways to improve and grow your business.
---
Influence
Influence is a powerful influencer network platform that is designed first and foremost, for influencers.
It is a community that allows influencers to connect with each other as well as build relationships with brands.
The Influence marketing platform gives you everything you need to collaborate with brands and earn money as an influencer, including a media kit, influencer contracts, and safe payment gateways.
It currently hosts over 100k influencers and 40k businesses on the platform. It's free to sign up, and once you have connected all of your social media accounts, you will be matched with brands that are right for you.
---
PitchBoard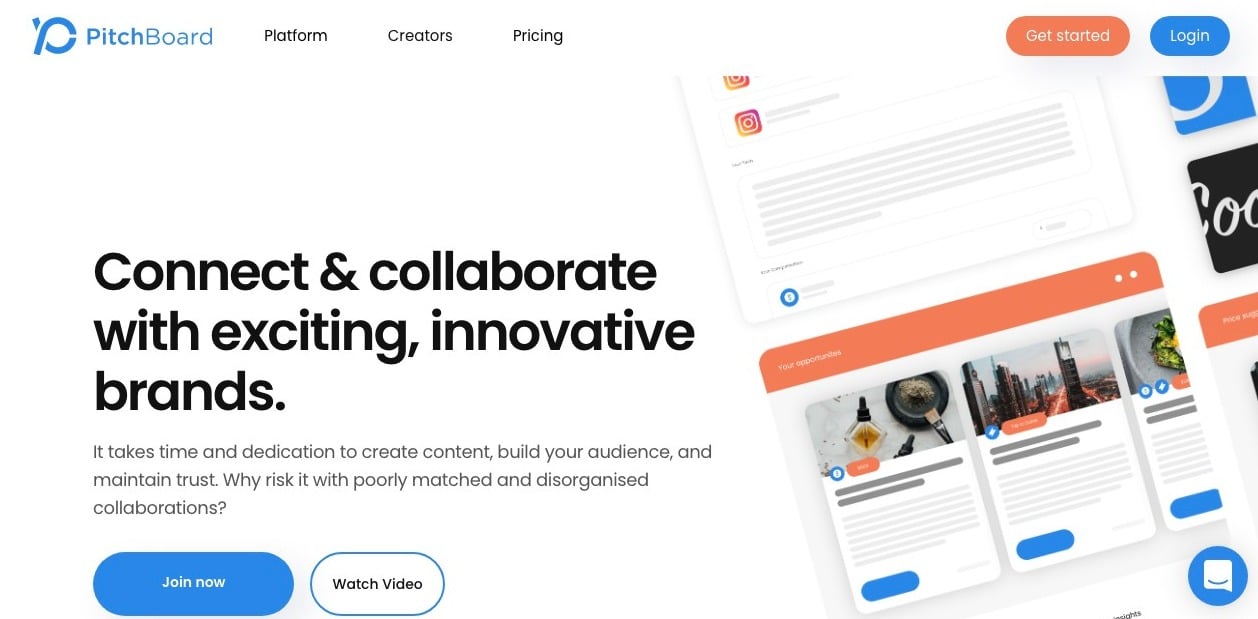 PitchBoard enables influencers to connect and collaborate with reputable brands.
Once you sign up to the platform and create a profile, you will be automatically alerted when opportunities that would suit you become available.
All campaigns are verified by humans, so your time won't be wasted on any dodgy campaigns. You have the opportunity to pitch for any campaigns you like the look of.
The platform has a smart pricing suggestion algorithm that helps you choose the right price for your deliverables.
As well as paid campaigns, there are lots of other opportunities you can get involved including VIP trips, new product testing, and exclusive experiences.
It's completely free to join Pitchboard and set up a profile. There is just a 5% processing fee on any payments that come through the platform.
---
Influencer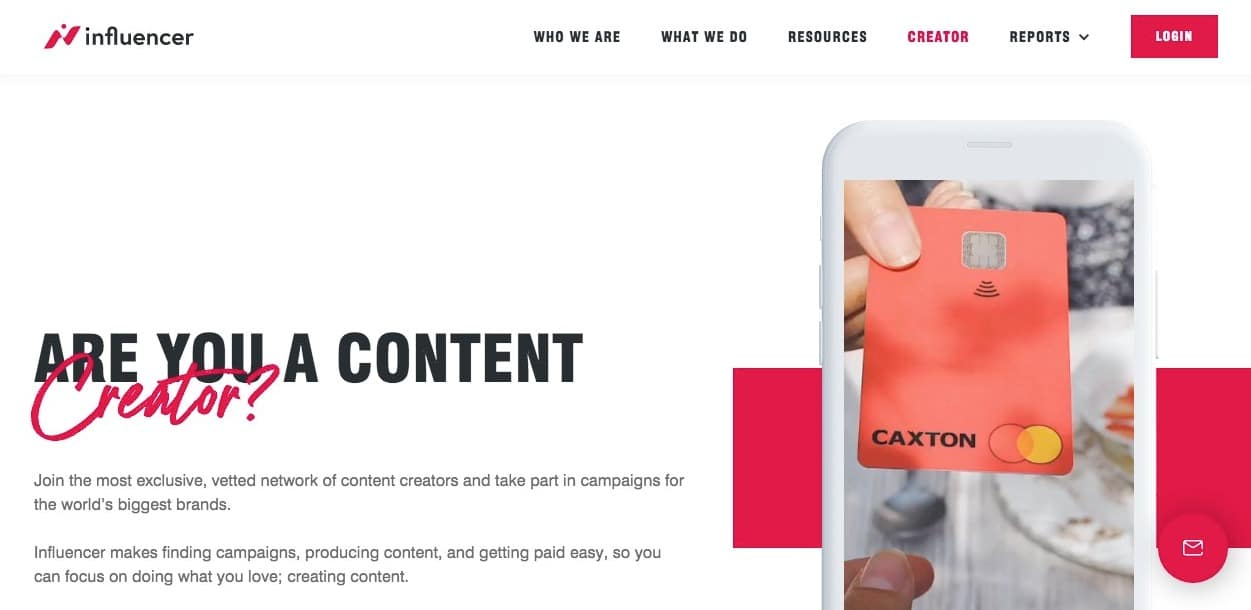 Influencer is an influencer network that helps content creators find and take part in campaigns for some of the world's biggest brands.
Once you have signed up for a creator account, you can filter through hundreds of campaigns to find ones that resonate with you.
If a brand decides to work with you, they will create a brief that will fit their brand guidelines while still giving you the creative freedom to create something your audience will love.
One of the benefits of working with Influence is never having to worry about chasing invoices and getting paid.
After you have been accepted to work on a campaign, the brand will deposit the money in the Influence account. As soon as your campaign goes live, you will get paid.
---
BrandSnob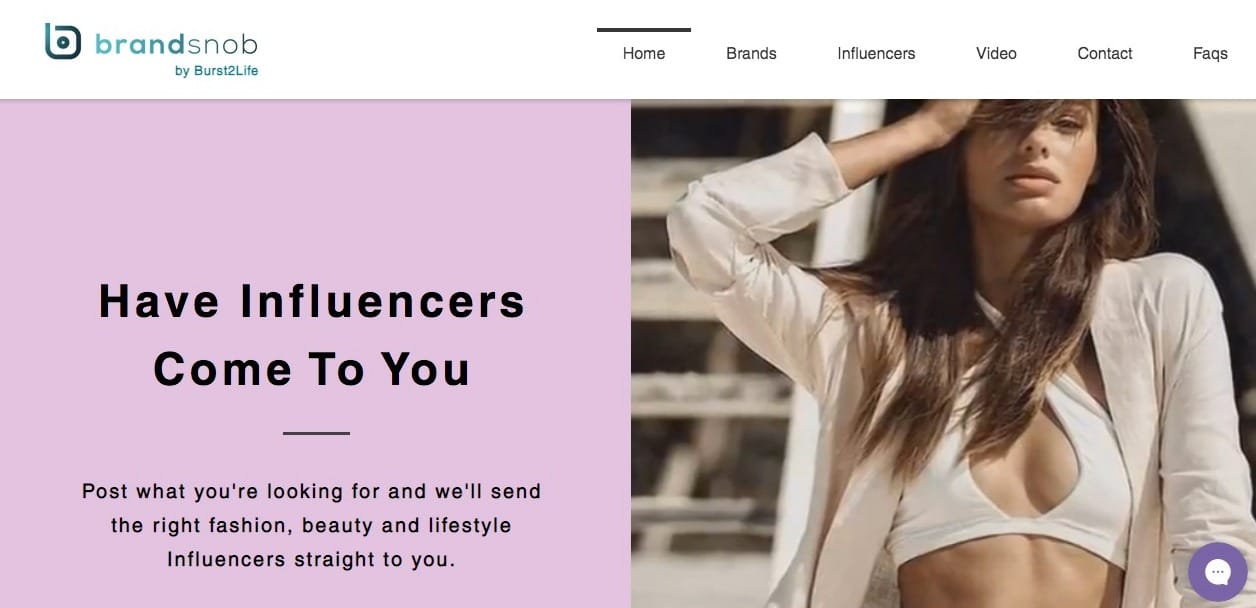 BrandSnob brings influencers and brands together to build relationships and create exciting content.
They work with the best fashion, beauty, and lifestyle brands, offering products and paid collaboration opportunities to influencers.
The platform itself is very easy to use and navigate. Once you have signed up you will have access to hundreds of brands that want to work with creative content creators.
New campaigns are available on a daily basis, and you can browse through them at your leisure and negotiate directly with brands. Likewise, brands can browse influencer profiles and send invite requests to influencers they are interested in working with.
You can also find ambassador roles that will give you regular work with the same brand who have 'favorited' you on the platform.
Best of all, there's no need to worry about getting paid. As soon as your content goes live you will be paid within 48 hours.
---
Insense
Insense is an influencer network and influencer marketing platform that makes it easy for influencers and creators to collaborate with brands.
The platform has its own mobile app, so influencers can manage all of their conversations with brands and collaborations in one place.
The payout for collaborations is fast, and if you use Paypal there are no fees to pay either.
Insense works with brands in the beauty, food, family, fashion, wellness, lifestyle, and pets categories. Influencers can select the categories they want to work with to increase their chances of being matched with brands.
---
Intellifluence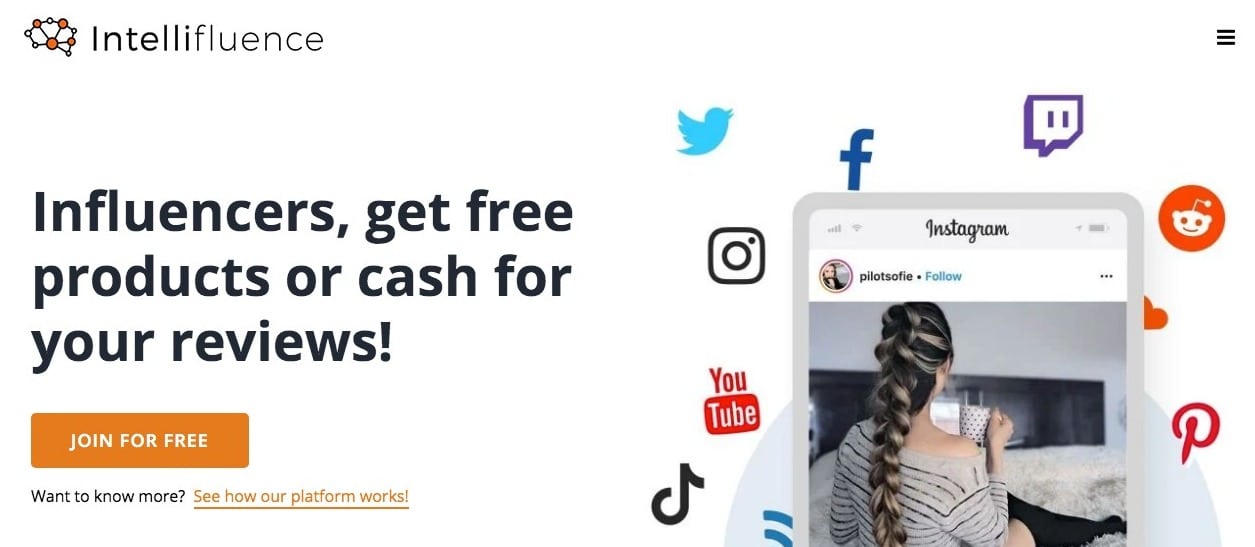 Intellifluence is an influencer network that brings influencers and trusted brands together.
The brands provide influencers with free products and payments in return for reviewing and showcasing their products.
It's completely free for influencers to sign up. There are no fees, so everything you earn is 100% profit.
Once you have created an account, you will have immediate access to the marketplace where you can browse offers and apply to campaigns. Brands can also contact influencers directly if they think that they would be a good fit for a campaign.
The platform uses an app, so collaborations are easy to manage. Everything is kept organized in the same place, and you can view it at any time.
Payments are secure and guaranteed, so you can be sure you will get paid for the work you have done.
---
Influenz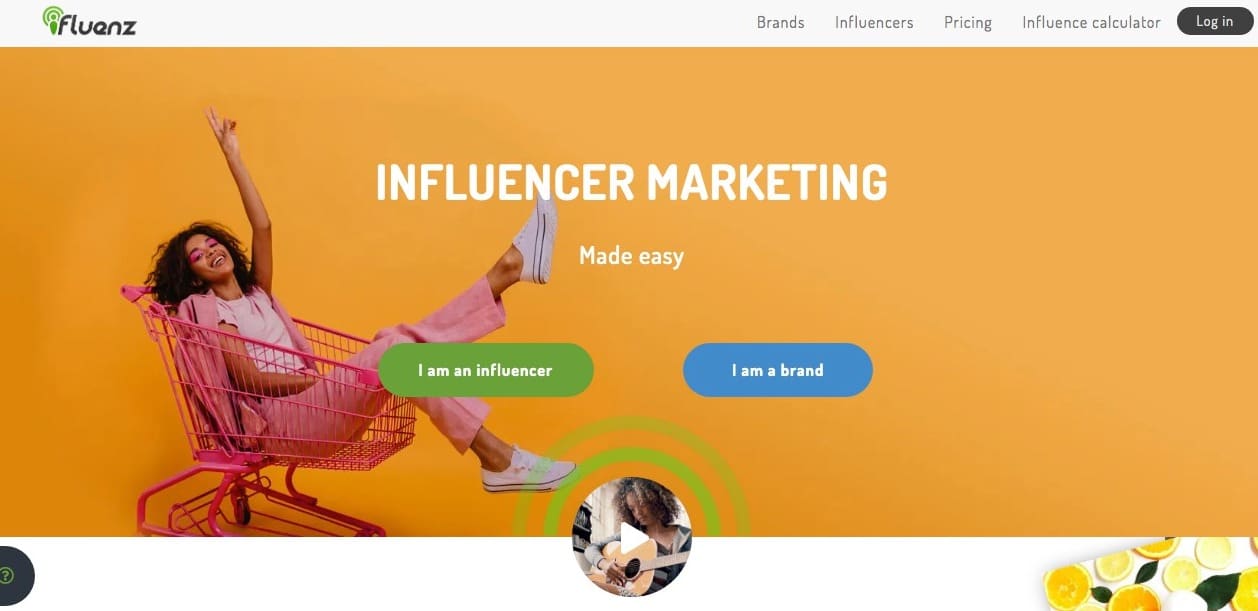 Influenz is an influencer marketing platform designed to help influencers and brands connect and collaborate.
The platform is specifically aimed at influencers with an authentic and engaged audience of over 5,000 followers.
There is no subscription fee for this platform, and you will have access to over 8,000 brands once you have joined.
It's definitely worth signing up for! Payouts are high too, with an average payout of $420 per post.
---
Buzzoole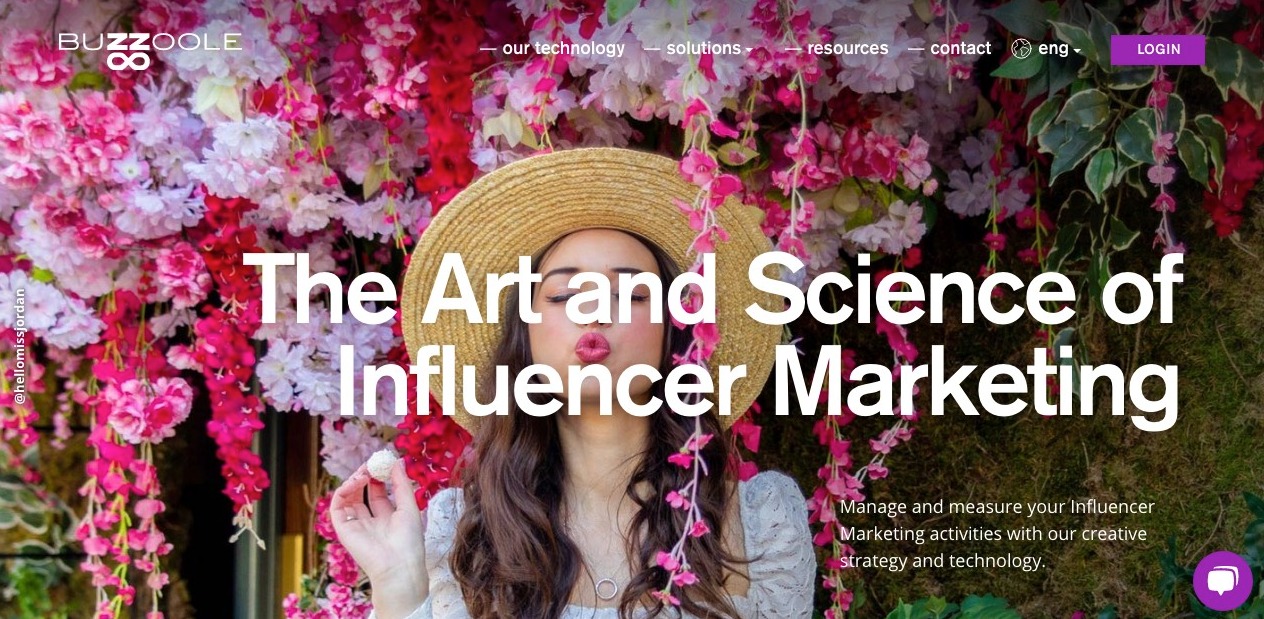 Buzzoole is an influencer marketing platform that enables brands to connect with influencers and manage their influencer marketing campaigns all in one place.
It's free for influencers to sign up, and once you have joined you can connect your blog and social media profiles. An algorithm works to match influencers with the most suitable campaigns, according to the exact requirements of each campaign.
Creators have access to a dashboard where they can view their own metrics. This includes the engagement rate and the number of followers. It also lists the audience demographics to make sure the match between influencer and brand is as targeted as possible.
---
Mavrck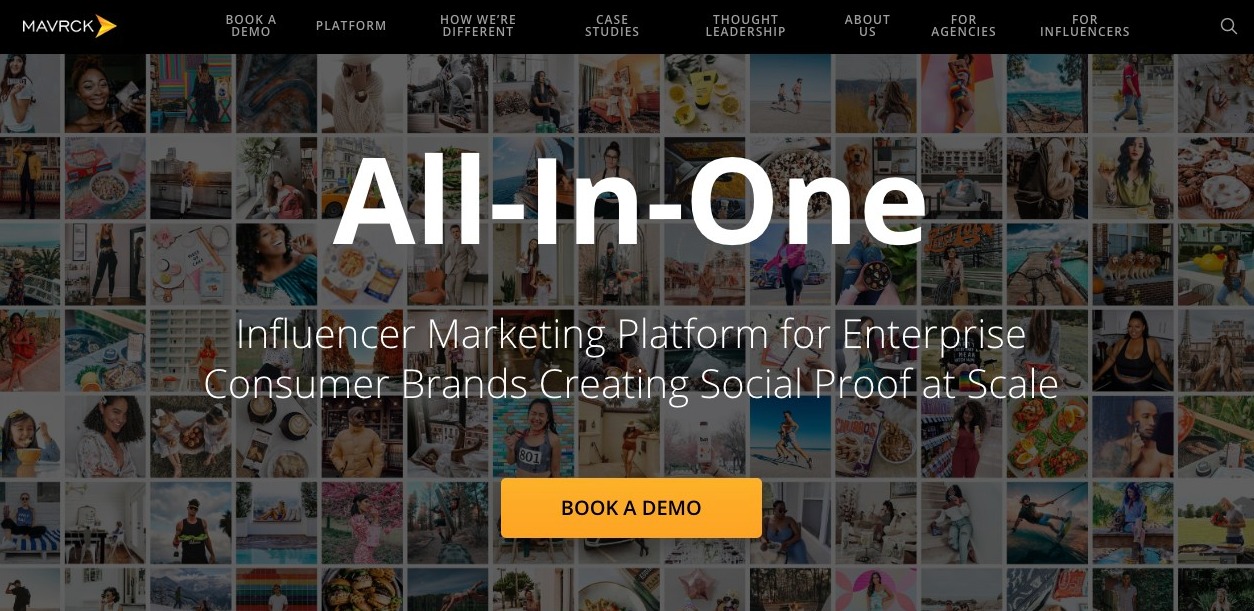 Mavrck is an all-in-one influencer marketing platform that connects brands with influencers around the world.
Influencers can sign up to the platform and join the 'Influencer Index' to have the opportunity to be discovered by brands, and chosen for campaigns.
It's quick and easy to get started, you will just need to set up an account. Once your account is active you can connect to your social media networks.
You will also need to safely verify your personal information and complete a few questions for your profile.
---
NeoReach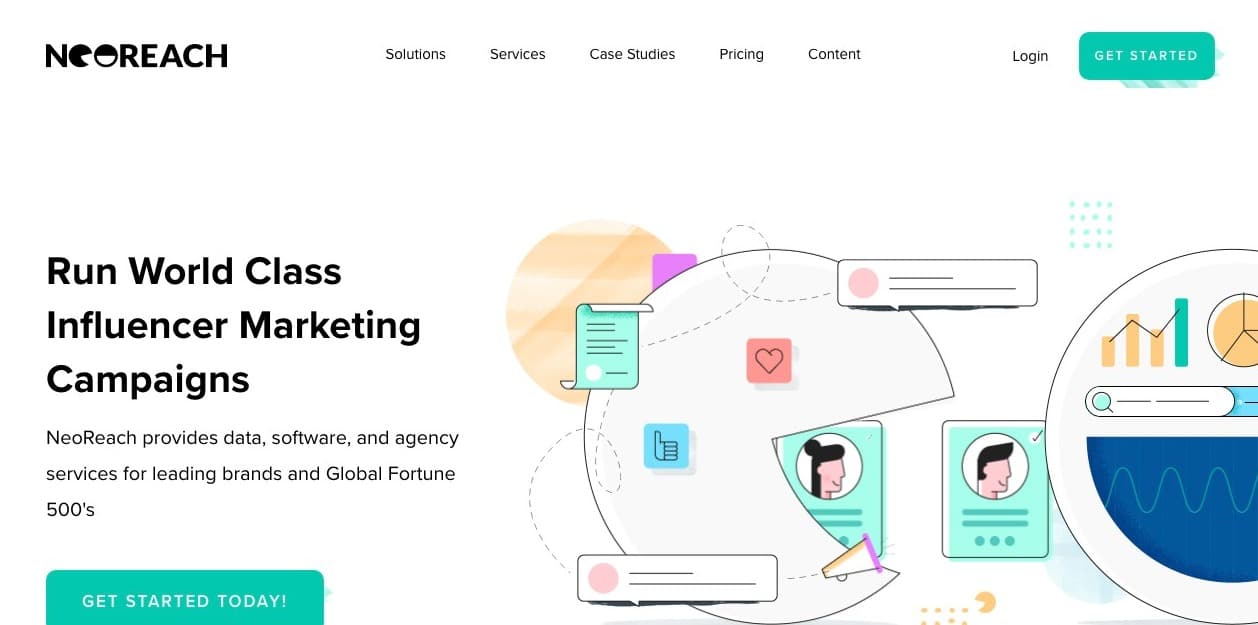 NeoReach is primarily an influencer marketing platform.
It provides software that helps brands search, analyze, track, monitor, and manage every part of their influencer marketing campaigns.
NeoReach also has an integrated influencer network. Influencers can sign up for this, giving them access to a community and enabling them to collaborate with brands.
It's free and easy to join the community. It's the opportunity to earn cash, free products, and rewards for collaborating with brands.
This platform is for all kinds of influencers and content creators. So whether you are a pet food blogger or an Instagram fashion influencer, you will be able to find brands to work with here.
---
Shoutcart
Shoutcart is an Instagram influencer marketing platform where brands can pay for a shout-out on Instagram stories.
It works with both large and small influencers, so it's a great one for new brands and startups with a smaller marketing budget.
If you are an Instagram influencer, you can sign up to the platform for free and start earning money straight away. Shoutcart works with leading advertisers on their marketing strategy, so you will only work on high-quality campaigns.
No minimum follower amount is required, so absolutely anyone with an Instagram account can join. This is a great way to earn money if you are just starting your journey as an influencer!
A 10% fee is paid to Shoutcart from your earnings, but there's nothing to pay when you sign up. You also have the opportunity to decline shoutouts if you don't feel they are the right fit for your account.
---
Influencer Network Vs Influencer Marketing Platform
The main difference between an influencer network and an influencer marketing platform is that with an influencer network, influencers can sign up and connect with brands themselves.
An influencer marketing platform is typically software that allows brands to search through an influencer database.
These platforms typically work with an algorithm that helps weed out fake influencers and fake followers. This gives brands a better ROI.
The difference here is that the influencers themselves aren't signed up to the platform. Instead, the brand is provided with the contact details of the influencer so they can reach out themselves.
Some influencer marketing platforms are also influencer networks which is where it can get confusing! 
Some of the influencer networks we have shared in this article are also influencer marketing platforms. They all allow influencers to sign up and create a profile for the opportunity to collaborate with brands.
Where to Find Other Influencer Opportunities
If you want to make money online as an influencer, then signing up for these influencer networks is your first step.
There are other ways that you can find opportunities as an influencer, including:
Twitter: Search the #bloggerswanted and #prrequest hashtags
Reach out to brands directly if you think you would be a good fit
Facebook Groups
Instagram – See which brands other bloggers are working with and reach out to them via DM or email
Best Influencer Websites
Brand partnerships and sponsored posts are just some of the ways bloggers make money, but you don't have to stop there.
It's a good idea to have more than one stream of income as an influencer. This way you are protected if one source of your income suddenly stops.
One of the best ways to make money as an influencer is affiliate marketing. It's perfect for bloggers, as well as social media influencers.
And if you'd like to learn of new ways to leverage your network, check out how to become a brand ambassador. 
Want to learn step-by-step how I built my Niche Site Empire up to a full-time income?
Yes! I Love to Learn
Learn How I Built My Niche Site Empire to a Full-time Income
How to Pick the Right Keywords at the START, and avoid the losers
How to Scale and Outsource 90% of the Work, Allowing Your Empire to GROW Without You
How to Build a Site That Gets REAL TRAFFIC FROM GOOGLE (every. single. day.)
Subscribe to the Niche Pursuits Newsletter delivered with value 3X per week