601 Best Ever Unique and Trendy Dog Walking Business Names
When you buy something through one of the links on our site, we may earn an affiliate commission.
Unleash success! Choose one of our "pawfect" dog walking business names for your new venture!
Are you ready to get started as a dog-walking business owner? Finding the right name is the crucial first step that sets the tone for your brand and captures the hearts of pet owners.
We've hand-picked a list of 600 catchy, creative, and memorable business names to inspire you. And there's more! We've also compiled essential tips to ensure you choose a unique name that wags its tail with success.
From reflecting your brand's image to considering your target audience, our expert advice will help you choose the perfect name. Whether you're trendy, playful, or a serious professional, choosing the ideal name will set you apart.
Get ready to walk this way and make your dog-walking business the talk of the town!
Catchy Names For Your Business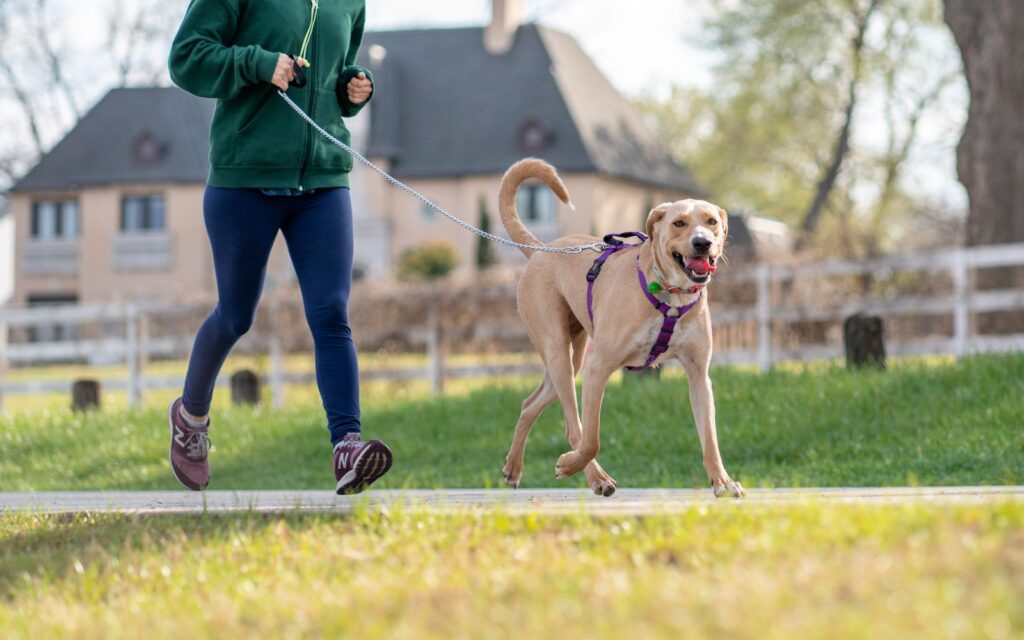 Pawsome Pals
Wagging Trails
Happy Tails Walkers
Canine Companions
Bark Brigade
Leash Legends
Tailwaggers
Walk 'n' Woof
Furry Feet
Pup Patrol
The Bark Walkers
Doggy Steps
Paws in Motion
Waggy Walks
Four-Legged Friends
Pawfect Strides
Top Dog Walkers
Playful Paws
The Happy Hounds
Walkies and Wags
Tail Time
Paws on Parade
The Wag Walkers
Fido's Fitness
Happy Hikers
Paw Pals Walks
Walk It Out
Wagging Whiskers
Dog Days Walks
Pawsitive Pathways
Wag n' Stroll
The Leash Lovers
Canine Cadence
Paws on the Move
Fetch and Walk
Waggle Walkers
Woof 'n' Wander
The Bark Buddy
Step by Step Paws
Hound Hikers
Paw Walks
Happy Paws Walks
Trail Tails
Walks 'R' Us
Canine Crew
Waggle and Woof
Stride Squad
Tail Trails
Doggy Trek
Happy Hound Walkers
Playful Dog Walking Business Names
Woofie Wonderland
The Barktastic Bunch
Pawsitive Playtime
Furry Fun Walkers
Tailwag Adventures
Pup Pals Playcare
Waggle Wonders
The Canine Carnival
Happy Hound Hangout
Paw-some Playdates
Playful Puppers
Barktastic Bonds
Fuzzball Fiesta
Paws in Paradise
Joyful Jogs
The Pup Party
Fetch Frenzy
Tailwind Trails
Playtime Pooch
Wooftopia Walks
Wagging Wonderland
Furry Funland
Happy Howlers
Pawsitively Playful
Bounce and Bark
Puptastic Park
Frolic Friends
Canine Carnival
Paw-a-Palooza
Fun Fetchers
Wiggly Wags
Playful Packmates
Pooch Paradise
Bark 'n' Bounce
The Joyful Jamboree
Pawsome Playgrounds
Furry Fiesta
Wag 'n' Wiggle
The Bark Bonanza
Pawsitively Pawesome
Happy Hound Hub
Playful Paws Playgroup
Woofers Wonderland
Fuzzball Frolic
Puptacular Playground
The Barking Bash
Waggy Whirlwind
Playful Pawposse
Woofie Wonderworld
Canine Caper
Creative Names for Professional Dog Walkers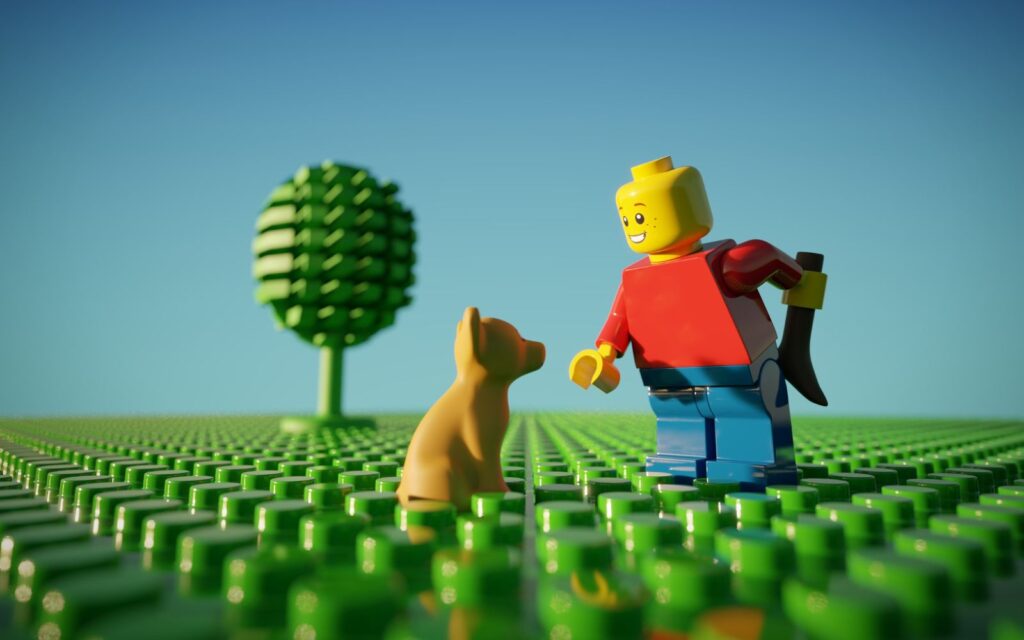 Pawsome Pathfinders
Elite Canine Care
Tailored Tails
Pro Pooch Walkers
Walk Wise Professionals
Noble Paws
Canine Concierge
Posh Pup Walkers
The Leash Masters
Prime Paws Pet Care
Classy Canine Walks
A Step Above
The Pup Professionals
Pristine Paws
Masterful Walkers
The Polished Pooch
Canine Perfection
Top Notch Tails
Refined Rover Walks
The Posh Pup
Sophisticated Strides
Professional Pooch Patrol
Prestige Paws
Canine Couture Walkers
The Walk Whisperers
Elegant Pup Handlers
The Refined Rover
Expertly Exercised
Premier Paws Walkers
Classy Canine Care
Canine Connoisseurs
Refined Rovers
Executive Pet Services
The Pup Pioneers
Noble Pooch Walkers
Prime Paw Professionals
Posh Pets on Parade
Professional Pup Pilots
Elite Pet Handlers
Canine Control
Distinctive Dog Walkers
The Regal Rover
Pooch Pilots
Premier Pawsome Pet Care
Executive Doggie Services
The Posh Pooch
Polished Paws
Professional Pet Pathfinders
Chic Canine Care
Pup Perfectionists
Rhyming for Fun-Loving Dog Walking Business Names
Wags and Rags
Bark and Spark
Paws and Jaws
Woofs and Hoofs
Tails and Trails
Barks and Parks
Furry and Hurry
Leash and Peace
Pups and Steps
Wag and Brag
Paws and Applause
Scoop and Loop
Bark and Lark
Fetch and Stretch
Pooches and Smooches
Wiggles and Giggles
Barks and Marks
Tug and Hug
Pups and Jumps
Wag and Sag
Fuzzies and Muzzies
Paws and Applaws
Bark and Remark
Dashes and Splashes
Sniffs and Whiffs
Waggles and Snuggles
Pooch and Smooch
Woofs and Troops
Hops and Plops
Barks and Marks
Play and Stay
Licks and Tricks
Tails and Hails
Wiggles and Giggles
Fetch and Sketch
Pooches and Smooches
Scoops and Loops
Leaps and Peeps
Barks and Sparks
Sniffs and Whiffs
Wags and Tags
Pups and Ups
Splashes and Dashes
Nuzzles and Puzzles
Tugs and Hugs
Prances and Glances
Paws and Applause
Barks and Sparks
Twists and Kisses
Jumps and Humps
Business Names That Are Memorable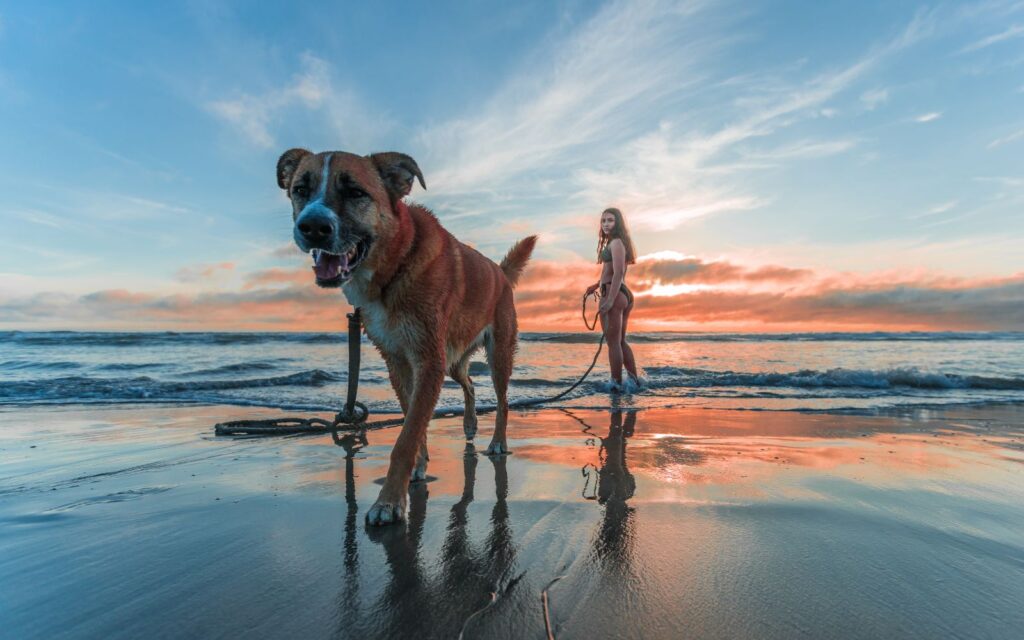 Tail Blazers
Pawfect Pathways
Happy Hound Handlers
Canine Connections
Wagging Wanderers
Pawsitive Impressions
Furever Friends
Trailblazing Tails
The Wagging Walkers
Paw Prints Pet Care
Barkworthy Adventures
Paws on Point
Leash Legends
Trusty Tails
Happy Hikes
The Pup People
Fetching Fun
Wagging Rights
Canine Care Crew
Happy Trails Pet Services
Pawsome Partners
Walk 'n' Roll
Furry Footsteps
Tailored Tails
The Bark Brigade
Adventure Paws
Pawsitively Memorable
Leash and Learn
Four-Legged Ventures
Happy Hound Walks
Pawsitive Vibes
Tail Trekkers
The Wagging Experience
Trusty Trails
Happy Howlers
Paw Ventures
Wags and Whiskers
Pawsome Pathfinders
Canine Companions
Waggle Walks
Furry Footprints
The Pawsome Journey
Paw Patrol
Playful Paws Walks
The Happy Hiker
Tails of Joy
Pawsitively Unforgettable
Walk 'n' Whiskers
The Bark Boutique
Pawtastic Memories
Descriptive Names to Make Your Dog Walking Business Stand Out
Reliable Rover Walks
Active Paws Pet Care
Gentle Steps Dog Walkers
Swift Strides Canine Services
Friendly Fido Walks
Caring Canine Companions
Trusty Tails Pet Care
Energetic Pup Walkers
Professional Pet Paws
Happy Hound Handlers
Safe Strolls Dog Walkers
Dependable Doggie Walks
Compassionate Canine Care
Tender Tails Pet Services
Playful Pooch Pathways
Gentle Touch Walkers
Pawsitive Vibes Pet Care
Agile Pooch Pilots
Loving Leash Walkers
Attentive Pet Paws
Trustworthy Tails Pet Care
Active Canine Walkers
Happy Hiker Hounds
Dedicated Doggy Walks
Pawsome Pet Pathfinders
Friendly Fur Walkers
Pup Pamperers
Reliable Rover Routes
Gentle Care Pet Walks
Swift Strides Dog Walkers
Caring Companions Pet Care
Trusty Paws Walkers
Energetic Pup Patrol
Professional Pet Pathways
Happy Hound Hikes
Safe and Sound Walkers
Dependable Doggie Strolls
Compassionate Canine Walks
Tender Tails Pet Patrol
Playful Pooch Explorers
Gentle Companion Walkers
Pawsitive Pet Pathways
Agile Pooch Handlers
Loving Leash Walks
Attentive Pet Care
Trustworthy Tails Walkers
Active Canine Adventures
Happy Hiker Handlers
Dedicated Doggy Journeys
Pawsome Pathfinders
Trendy Business Names for Lit Dog Walkers
Urban Paws
Bark Avenue
Tail Tribe
Fetch Squad
Pup Culture
Woof District
Rover Runners
Pawsitive Trends
Leash Lounge
Modern Paws
Canine Couture
Trendy Tails
Paw Ventures
City Hounds
Wag Republic
Urban Tails
Chic Canine
Tail Trends
Pooch Patrol
The Stylish Stride
Classy Canines
Paw Fusion
Trendsetting Tails
Doggy Divas
Chic Walkers
The Pup Elite
Fetch and Co.
Tail Trends
Pawsome Vibes
Urban Walkies
Bark Boutique
Modern Mutts
Urban Puppers
The Trendy Tail
Paws in Style
Hip Hound Walkers
Pooch Mode
The Stylish Pack
Pawfectly Trendy
Urban Canine Care
Tail Couture
Trendy Paw Prints
The Bark Chic
Fashionable Fidos
Metro Mutts
Urban Waggers
Trendy Tails Walks
Pawfect Puppers
City Chic Canines
Tailored Trends
Unique Names for Your Dog Walking Biz
Pawsome Roamers
Bark and Beyond
Canine Caravans
Wagging Trails
Furventures
The Rover's Route
Pup Pilots
Happy Trails Pet Care
Wandering Whiskers
Bark Busters
Paws and Paths
Furry Footsteps
The Wag Brigade
Canine Cadence
Tail Trekkers
Pawmazing Adventures
The Dog Walk Co.
Leash Legends
Woof Wanderers
Pawfect Pathfinders
Fido's Footsteps
Pupscursions
The Happy Howlers
Wags on the Move
Canine Crusaders
Paw Trails
Woofventures
Happy Paws Walks
The Pawsome Passage
Rover Routes
Tails in Motion
Paws in Paradise
Wag and Wander
The Bark Path
Paw Pathways
The Wandering Whisker
Pup Venture Co.
Happy Hound Trails
The Canine Caravan
Pawtastic Expeditions
Rover Roams
Tail Trails
The Wagging Way
Pup Pathfinders
Happy Hound Hikes
Wanderlust Woofers
The Furry Footpath
Paw Prints Adventure Co.
Wagabonds
Pawsitive Passage
Professional Dog Walking Business Names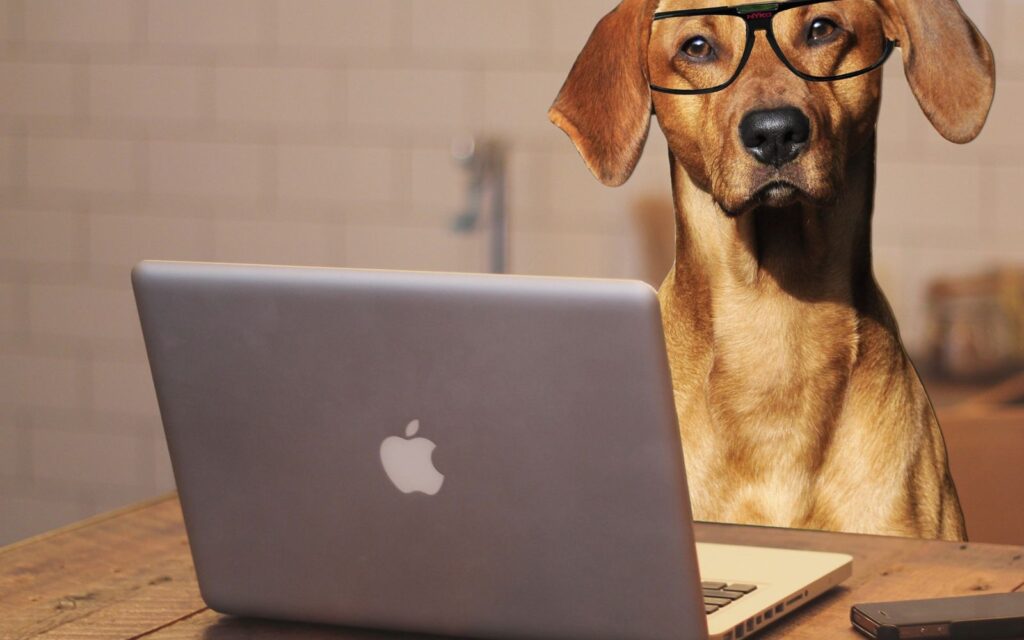 Pawsome Professionals
Canine Care Experts
Elite Dog Walkers
Reliable Pup Handlers
Trustworthy Tails
Premier Pet Services
Pro Paws Walkers
The Leash Leaders
Prime Pup Patrol
Superior Canine Care
Professional Paws
Elite Pet Handlers
Masterful Walks
Pawsitive Professionalism
Top Tier Tails
Expert Pup Walkers
Canine Companion Care
The Pet Professionals
First Class Paws
Proven Pet Care
Prime Pup Pathfinders
Professional Pet Patrol
Premier Pooch Walks
Canine Control Experts
Superior Pet Services
Pawsome Professionalism
Elite Pet Pathfinders
Masterful Handlers
Prime Pup Partners
Trusty Tail Tenders
Professional Pooch Patrol
Top-notch Tails
Expert Pup Pilots
Canine Care Specialists
The Pet Pros
First Class Canine Care
Proven Pup Walkers
Premier Pet Pathways
Professional Pup Partners
Prime Pawsome Professionals
Superior Pet Handlers
Pawsitive Pet Care
Elite Pup Patrol
Masterful Pet Services
Top Tier Tailsitters
Expert Pooch Walkers
Canine Companion Experts
The Pet Care Pros
First Class Furry Friends
Proven Pup Pathfinders
Local-themed Dog Walking Business Names
Coastal Canine Care
Mountain Paws
Urban Tails
River City Rovers
Parkside Pups
Bay Barks
Valley View Walkers
Harbor Hounds
Lakeside Leashes
City Center Canine Care
Meadow Mutts
Riverside Roamers
Hilltop Hikes
Beachside Buddies
Town Trails
Lakeview Walks
Downtown Doggies
Forest Fido Friends
Neighborhood Noses
Riverfront Rambles
Park Pups
Mountainview Mutts
Seaside Strolls
Cityscape Canines
Trailside Tails
Woodland Walkers
Coastal Companion Care
Parkland Paws
Riverwalk Rovers
Hillside Hounds
Lakeshore Leashes
City Limits Canine Care
Meadowside Mutts
Riverside Ramblers
Hillview Hikes
Beach Boulevard Barkers
Town Trails and Tails
Lakefront Walks
Downtown Dog Walkers
Forest Fido Adventures
Neighborhood Navigators
Riverfront Rovers
Parkside Playmates
Mountain Meanders
Seaside Sniffers
Cityscape Strolls
Trailblazing Tails
Woodland Wags
Coastal Canine Connections
Parkland Pup Patrol
Timeless Dog Walking Business Names for a Classic Touch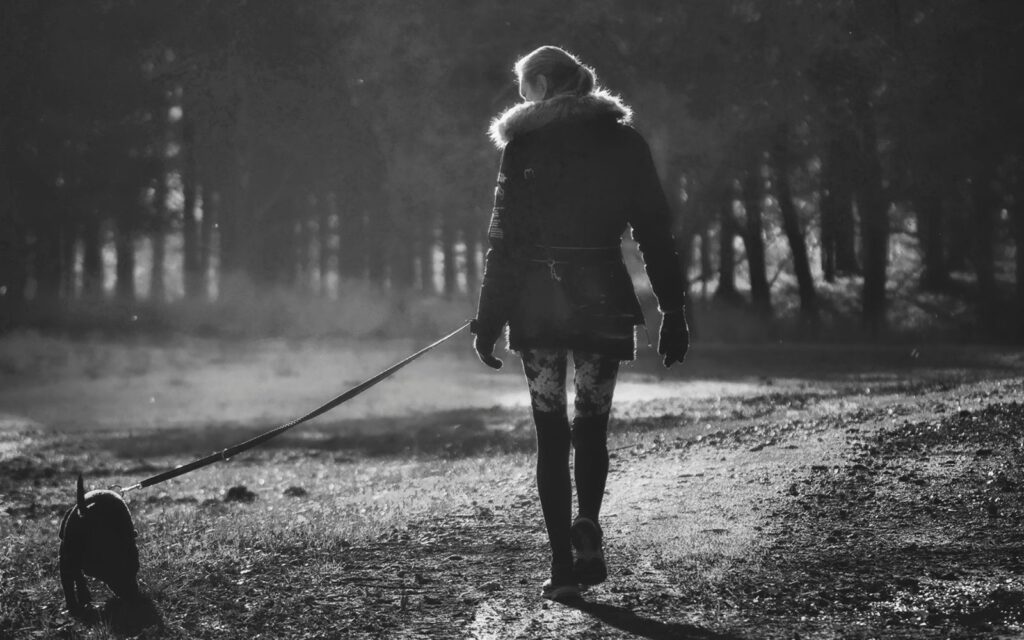 Happy Tails Pet Care
Canine Companions
Trusty Paws
Wagging Whiskers
Pawsitively Reliable
The Dog Walkers
Gentle Paws
Tailored Walks
Happy Hounds
Pawsome Adventures
Walk With Me
Loving Leashes
Friendly Fido
The Pet Path
Pawsitive Steps
Faithful Furry Friends
Tails of Joy
The Walkabouts
Companion Care
Wagging Trails
Happy Pup Walks
Pawprints Pet Services
Paws in Motion
The Canine Crew
Loyal Leash Walkers
Tailwaggers
Happy Tails Trails
Pawsome Pals
The Pet Perambulators
Canine Comfort
Trusty Walkers
Friendly Paws Pet Care
Wagging Hearts
Gentle Companion Walks
The Pet Pathfinders
Happy Hound Handlers
Pawfectly Reliable
Walk and Wag
Loving Care Pet Services
Pawsitively Timeless
Faithful Fido Friends
The Doggy Strolls
Pawsteps Pet Care
Trusty Tails Walkers
Happy Pup Adventures
Paws in Harmony
Canine Connections
The Loyal Leash
Tailwinds Walkers
Happy Tails Pet Services
Symbolic Names For Your Dog Walking Startup
Harmony Hounds
Guardian Walkers
Serene Paws
Spirit Trails
Loyal Bonds
Zen Canine Care
Guiding Paws
Sentinel Walks
Inner Peace Pet Services
Noble Noses
Tranquil Tails
Soulful Strides
Starseed Walkers
Sacred Paws
Equilibrium Walks
Enchanted Pooches
Symbolic Steps
Guardian Angels
Unity Hounds
Enlightened Paths
Wise Whiskers
Seraphic Paws
Mystic Mutts
Emblematic Walkers
Divine Doggies
Spirit Seekers
Virtuous Ventures
Sacred Strides
Inner Harmony Pet Care
Guiding Light Walks
Noble Companions
Tranquil Trails
Celestial Canine Care
Symbolic Tails
Soulful Walkers
Stargazer Paws
Harmonious Hikes
Enlightened Tails
Sacred Sentinels
Equilibrium Pet Services
Spirit Guardian Walks
Mystical Pooches
Emblematic Pathways
Divine Connections
Unity Strides
Enchanted Steps
Symbolic Serenity
Virtuous Vagabonds
Sacred Footsteps
Guiding Spirits
Graceful Tails
Important Tips For Naming Your Dog Walking Business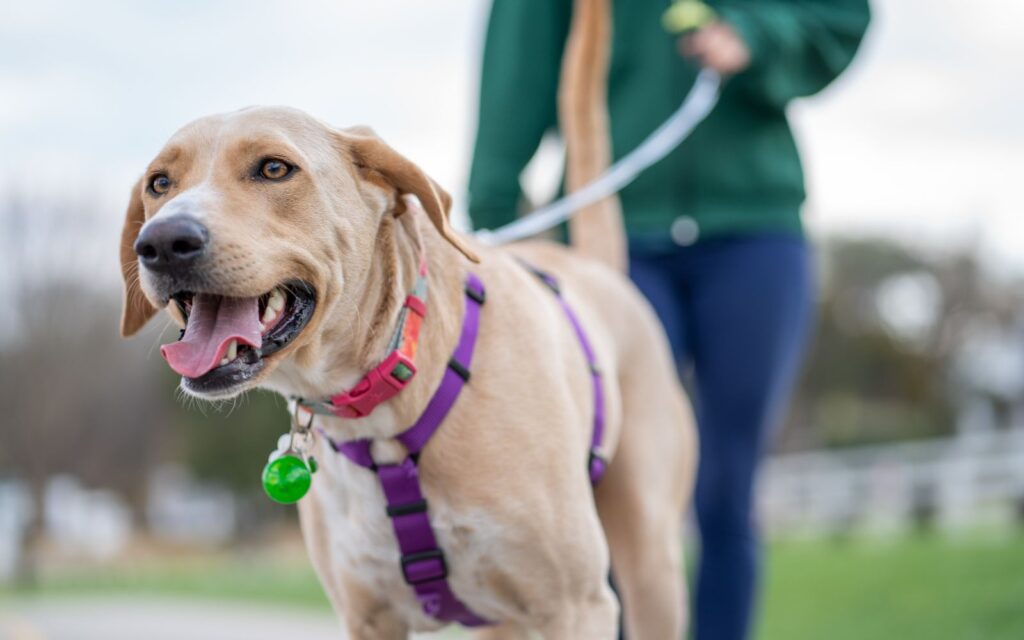 Reflect your branding by choosing a name that highlights the personality and values of your dog-walking business. Consider the type of experience you offer and the unique qualities that set you apart from competitors.
Keeping it simple and memorable: Opt for a name that is easy to pronounce, spell, and remember. A catchy and straightforward name will make it easier for clients to find you, and refer you to others.
Consider your target audience and the pet owners you want to attract. If you're targeting a specific demographic or location, consider incorporating elements that resonate with that audience.
Highlight your services: Your name should convey what you do. Include words like "dog walking," "pet care," or "canine services" to communicate your primary offerings.
Be creative and unique: Aim for a name that stands out from potential competition. Avoid generic or overused terms and strive for an original twist that makes your business name memorable.
Think long-term: Choose a name that can grow with your business. Consider if it still makes sense if you decide to expand your services or target a broader market in the future.
Conduct a full check for availability before finalizing your name to ensure it's not already in use. Search the copyright database and check the trademark to avoid legal issues later.
Domain name availability can be checked online, for example, on Namecheap.
Have a trial run and share potential names with friends, family, or trusted colleagues for feedback. Consider conducting a survey or focus group to gather opinions and insights from your target audience.
Avoid limitations: While it's good to have a name that indicates your primary service, be cautious about choosing a name that could limit your business's potential for diversification in the future.
Stay true to your brand: Your business name should align with your overall brand identity, including your logo, website, and marketing materials. Ensure consistency across all touchpoints to build brand recognition and trust. You'll want to read how you can use ChatGPT for brand building.
Make a list of your favorite dog walking business names, and look for one that shows off your professionalism, creativity, and passion for pets. If you're still stumped, you might find even more inspiration in our dog training business names..
Take the time to choose a name that captures the essence of your business and resonates with pet owners, and don't be afraid to seek feedback and make adjustments until you find the perfect fit.
And of course you should read our article on how to start a dog walking business.
Time to put your best paw forward and embark on your new successful venture filled with happy wags!
Want to learn step-by-step how I built my Niche Site Empire up to a full-time income?
Yes! I Love to Learn
Learn How I Built My Niche Site Empire to a Full-time Income
How to Pick the Right Keywords at the START, and avoid the losers
How to Scale and Outsource 90% of the Work, Allowing Your Empire to GROW Without You
How to Build a Site That Gets REAL TRAFFIC FROM GOOGLE (every. single. day.)
Subscribe to the Niche Pursuits Newsletter delivered with value 3X per week