30 Weekend Jobs to Earn Extra Cash And Build A Business
When you buy something through one of the links on our site, we may earn an affiliate commission.
Weekend side jobs can be a great source of extra income. 
The extra cash you earn can be used to treat yourself, pay your bills, buy groceries, or go on a holiday
It makes total sense to have more than one stream of income, even if you already have a great day job. 
A weekend side job will give you something to fall back on, and maybe even something you could turn into a full-time career in the future.
30 Best Weekend Jobs
Weekend jobs are good for many reasons:
Earn extra money

Gain experience
Do something you enjoy
Help out others
Build a business
The ideas we have here are suitable for beginners, and most of them are a lot of fun.
There will likely be weekend job ideas on this list you're unfamiliar with. However, don't be afraid to dip a toe in and try something new.
Read our guides to find out just how easy it can be to start various businesses, even if you only have the weekend!
Gardening
Gardening can be a great way to earn some extra cash at the weekend.
Most people in suburban areas have a garden, but not everyone has the time to maintain it. 
Offering gardening services, you can take on as little or as much work as you want, depending on how much time you have. 
Gardening services you can offer could include:
Cutting grass

Clearing leaves

Watering

Weeding

Planting

Hedge trimming
Posting your details on local Facebook pages is one good way to start finding weekend work. Check out our gardening business name ideas for naming suggestions for your venture.
---
Blogging
Starting a blog is one long-term way of earning extra money exclusively by working on the weekend. 
The blog topic can be anything for which you have an interest.
Some popular blog niches include:
Health and fitness

Food

Home decor

Fashion

Personal finance

Parenting
However, when beginning, it is best to focus on a much smaller sub-topic, like a particular diet or parenting style.
Some bloggers are just earning a few dollars each month, and some are making $100,000 a month. See these examples of bloggers earning from $2k to $100k per month!
---
Cleaning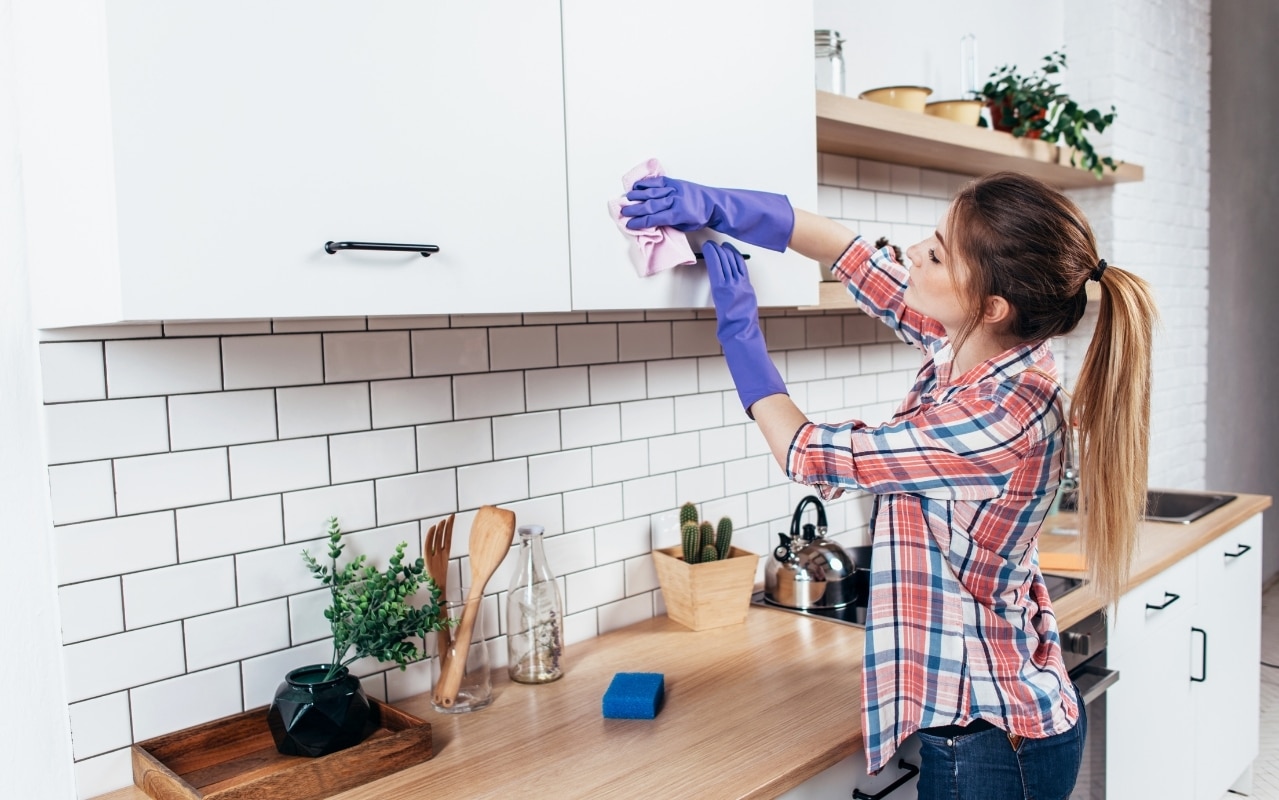 Offering a cleaning service is another idea for work that can be completed exclusively on the weekend.
There are few start-up costs and you can make some decent money.
Cleaning services are always in demand. When someone finds a reliable cleaner, they hang on to them forever!
You can start with just one or two clients and grow out the business from there if it suits your goals.
Cleaning is a great side hustle. It has the serious potential to grow into a more significant business!
---
Taking Surveys
Taking surveys is an easy way to earn extra money during those spare pockets of time on the weekend. 
The beauty of taking surveys online is that you can fit them around other activities you are doing.
Use your phone to take surveys while you wait to collect your kids from soccer practice or even while you stand in line at the grocery store!
InboxDollars is another site to make money by taking surveys, watching videos, and more!
---
Selling on eBay
Selling on eBay can be an entertaining way to earn money working on the weekend.
Start by selling unwanted clothing and items from your own home, and then even progress to flipping items you have bought to sell for a profit!
There are lots of things you can flip for a profit on eBay, but some of the best things to start with include:
Clothing

Antiques

Textbooks

Toys

Games

Power tools

Furniture
The key is to know the profitable things to look for at a thrift store, eBay, and yard sales. 
Once you are ready to sell, take plenty of clear pictures of each item and use juicy keywords in your title and description.
---
Flipping Tickets
Reselling concert tickets can be a surprisingly profitable side hustle.
It's suitable for people who don't have much free time, as you only really need a couple of hours a week.
People love going to live events, and if their favorite event has sold out, they are often willing to pay over the odds to get their hands on a ticket.
If you're wondering how much you can make reselling tickets, you could expect to earn $500 – $3,000 per month as a beginner. People are doing this full-time, earning up to $15,000 per month!
Make sure to do your research to ensure it's all legal and above board.
---
Freelance Writing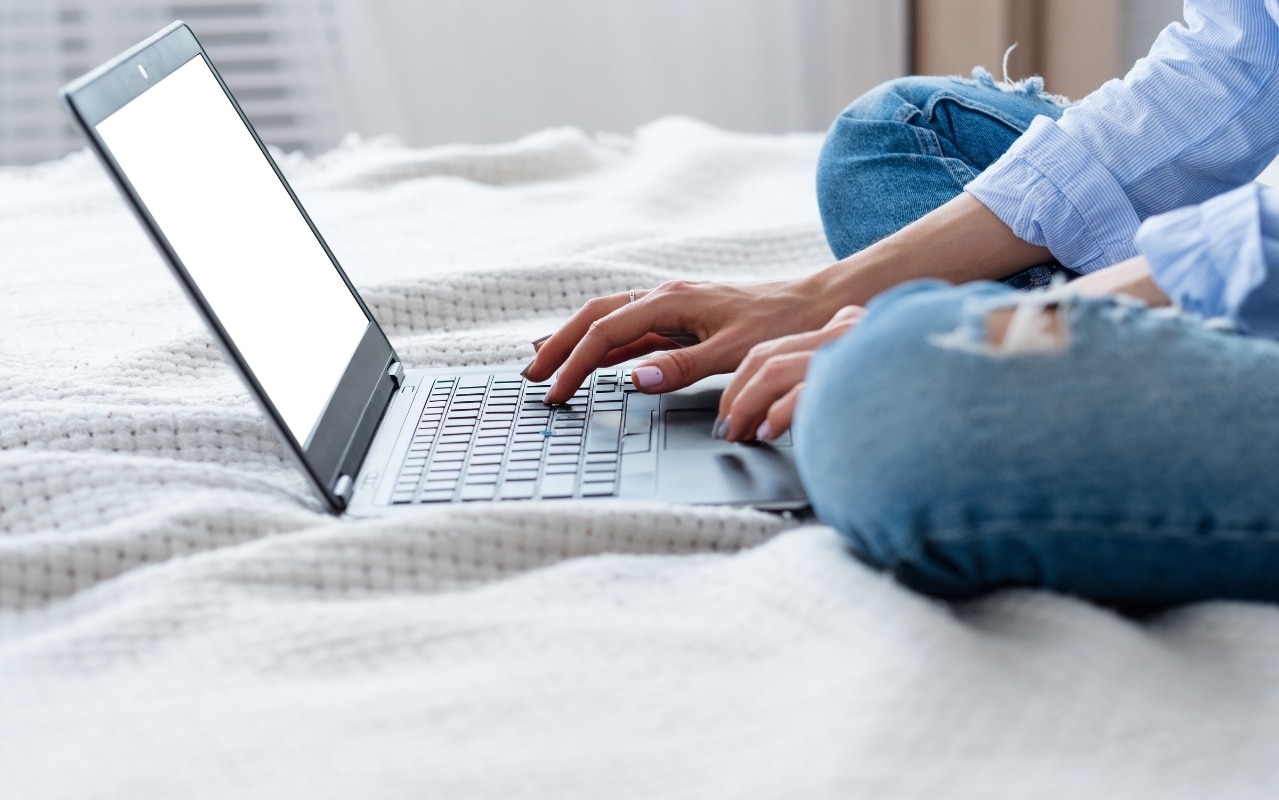 Freelance writing is one of the best weekend jobs, and almost anyone can give it a go. 
All you need is a love of writing, a good grasp of spelling and grammar, a laptop, and a decent wifi connection.
Freelance writing is fantastic because you can work it around everything else in your life.
If you have children, you can work in the evenings, and if you have another full-time or part-time job, you can make money writing on the weekend.
You can find freelance writing jobs on job boards like ProBlogger and Upwork. 
Another way to earn money writing is by writing on Medium, which pays you by your articles' views.
---
Virtual Assistance
Becoming a virtual assistant could be another weekend job that pays well. 
A virtual assistant is just like a personal or administrative assistant, except you work exclusively online, helping business owners with tasks.
Here are some services you could offer as a virtual assistant:
Diary management

Email management

Data entry

Formatting

Editing

Transcription

Social media management

Event management

Personal assistance (such as booking flights and hotels)

Bookkeeping 
Virtual assistants are usually self-employed. However, you can work for a virtual assistant company as an employee too. 
Self-employed virtual assistants based in the U.S. generally charge upwards of $25/hour. 
Those with specialist skills can make up to $50/hour!
---
Teaching English Online
Teaching English to international students online is one of the best weekend side jobs for extra cash. 
You can expect to earn between $10-40 per hour depending on your level of experience and qualifications.
To get started, sign up with an online English teaching platform like VIPKID to connect with students worldwide. 
All of the classes are online, so all you need is a computer, and you can work from anywhere in the world.
---
Dropshipping
If you've wanted to get into ecommerce but have concerns about costs, stock, logistics, dropshipping is an alternative.
Dropshipping allows you to start your own ecommerce business with no upfront costs, no inventory, and little risk.
Here's how it works:
A customer orders a product through your website and completes the payment with you

You then order the product at a wholesale price and have it shipped directly to the customer

You keep the profits!
To learn more about starting a profitable dropshipping business, you can check out Instant eCommerce Training. 
This training will give you everything you need to know to create a successful eCommerce business in just two weeks!
---
Flipping Sneakers
Flipping Sneakers is an unusual (but VERY profitable) way to make extra money on the weekends!
Sneakerhead culture is more popular than ever. Just take a look at the way people line up down the street when a new pair launches! 
The great news is, you can use this demand to your advantage and make decent money flipping sneakers on Saturday and Sunday on websites such as GOAT (check out our article, is GOAT legit?).
---
Dog walking
If you are an animal lover, dog walking could be the perfect weekend side job for you!
It's a great one for anyone who wants to make money and keep fit at the same time. 
A dog walker can earn around $20 per dog for a 30-minute walk. 
If you're confident you can handle it, you can take extra dogs on the same walk, which can net you a pretty good hourly rate!
You can advertise your services by printing flyers and giving them out in your neighborhood. 
You can also advertise your services on local Facebook groups.
---
Coaching
Coaching and consulting is another way to earn some extra money on the weekends. 
You only need to know a little more than the next person to be able to help them.
Suppose you have already run a successful ecommerce business, for example. In that case, you can coach new business owners on how to start their business in the right way. 
Your experience will be valuable to them, as it's much quicker to learn from someone who has already done it!
You can offer coaching services at an hourly rate or as monthly packages, in person or over Zoom.
There are no specific qualifications required to be a coach, just a desire to help people. However, some coaching certifications will help build confidence and experience.
---
Flipping Antiques
Flipping antiques can be a very profitable way to make extra money on the weekends.
Find antiques for low prices at yard sales, house clearance auctions, and even thrift stores. 
You can resell your finds on platforms like eBay and Etsy for a profit. 
These online ecommerce platforms open you up to a worldwide audience of people looking to buy what you are selling.
---
S

tart a YouTube Channel
Starting a YouTube channel is another way you could start working on the weekend. 
If you're good in front of the camera, this could turn out to be a new career for you as your audience grows.
YouTubers earn money in a few different ways, including:
Adverts (AdSense)

Affiliate marketing

Sponsorships and brand partnerships
If you think starting a YouTube channel might be the way to go, check out our article on YouTube affiliate marketing.
---
Driving for Uber or Lyft
If you enjoy driving and have some free time on the weekends, you can make decent money by driving for Uber or Lyft.
As well as driving, you can also make extra money by recruiting new drivers using your referral code.
---
Starting a Podcast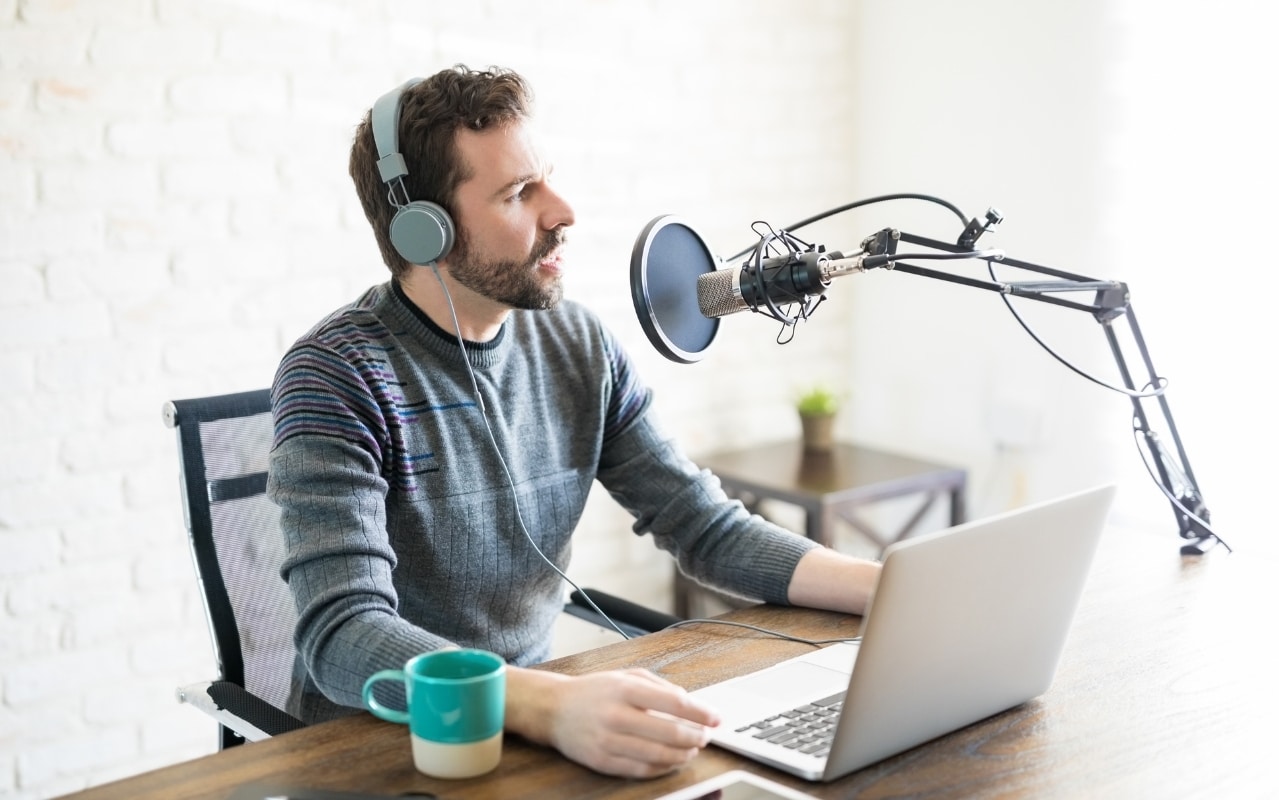 Need a weekend job and love to talk? 
Starting a podcast is another way to build a business and work on the weekend.
It's easy and free to start a podcast using free podcasting software like Anchor.
There are several ways you can make money with your podcast:
Advertising and sponsorships

Affiliate marketing

Merchandise

Promoting your products or courses

Charging a fee for premium content
You can create a podcast about anything you want, as long as you are interested in the subject and have enough to talk about to create a series.
---
Babysitting
If you are good with children, then babysitting is one of the best weekend jobs you can do to earn some extra cash.
All parents need babysitters on the weekend. Good baby sitters are hard to find, so if you are good with kids, friendly, and reliable, you will be at the top of the list!
You don't need any formal qualifications to provide babysitting services. Still, it can be with getting a pediatric first aid certificate, so you know what to do in case of an emergency. 
A first-aid certificate will also make you a more attractive candidate to families looking to hire a babysitter.
---
Mystery Shopping
Becoming a mystery shopper could be the perfect weekend job for those who love shopping!
Companies will pay mystery shoppers to shop at their stores to get an unbiased view of their customer service and shopping experience. 
Restaurants also frequently hire mystery shoppers, so if you love to eat out, you hit the jackpot here!
Market Force is one of the best mystery shopping companies out there. It's free to set up an account, and you can view each assignment's details before accepting the job.
---
Become a Local Tour Guide
If you love your local area, you could make some easy extra money at the weekend by working as a local tour guide! 
Here are a few types of tours you could offer in your local area:
Pub crawls

Walking tours

Ghost tours 

Historic tours
You can advertise your tours at local hotels, as well as at your local airport or bus station where tourists will be arriving. 
Airbnb experiences are also a great place to advertise local experiences such as tours. However, they will take a cut of your fee.
---
Create an Online Course
Online learning is becoming more and more popular.
Many people prefer to learn new subjects in their own time and in the comfort of their own home.
Creating an online course can be a great source of a passive income! 
You only need to put in the upfront effort to create a course once because it's a digital product. You can then sell the same course over and over again without having to do any additional work.
Anyone can create an online course, and the best news is you can create your first online course for free using an online course platform such as Udemy or Teachable.
---
Publish an Ebook
If you love writing and have some knowledge or a story to share, you could make money in your free time by writing and publishing an ebook.
---
Sell Your Arts and Crafts on Etsy
If you are artsy and good at making things with your hands, selling crafts on Etsy is another weekend job idea.
Etsy is the perfect place for beginners and experts alike to sell their arts and crafts. 
The great thing about Etsy is it has a ready-made audience waiting to buy from you, so you don't have to spend any time marketing and can focus on making things to sell.
It doesn't cost much to get started on Etsy.
It's completely free to set up an account and only costs $0.20 to list an item.
Best Things To Sell On Etsy
---
Start a Food Truck Business
Food trucks always do well as on the weekend side jobs, particularly in touristy areas and near parks in the summer. 
It's one of those high-paying weekend jobs.
If you have a talent for creating delicious food, then why not start a food truck?
As well as serving your tasty food in public places, advertise your food truck for private hire for weddings, festivals, and other large events.
---
Affiliate Marketing
Affiliate marketing is, without a doubt, one of the best ways to make money online. 
If you haven't heard of this type of business before, here's how it works.
You find a brand you like and join their affiliate program
Place the company's affiliate links on your blog or social media
Earn a commission when someone from your audience buys something through your link
Anyone can get into affiliate marketing, and the good news is, you don't even need a website!
---
House Sitting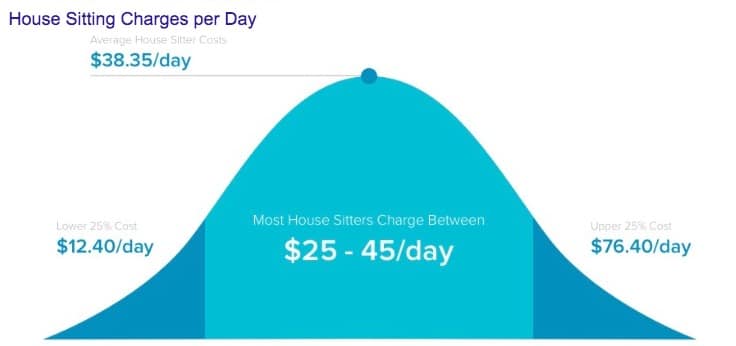 House sitting is an easy weekend job you can do for extra cash. 
Many people go away for the weekends and need someone responsible to look after their house and pets while they are gone.
House sitters typically charge between $25-$45 per day.
It may not sound like a lot, but when you consider you are getting free accommodation and services, it's not bad!
---
Decorating
If you've got a talent for interior decorating, you could use your skills to make extra money on the weekends.
People often need decorating services, and since redecorating is no easy task, most people will be happy to hire help.
It's worth getting some marketing materials such as business cards and flyers printed that you can leave in local shops.
You can even use before and after pictures of your own home to showcase your skills if you haven't had any 'real' clients yet.
---
Start a Pressure Washing Business
Want a weekend job that pays well? 
Why not consider starting a pressure washing business?
Benefits of starting a pressure washing business include:
Low start-up costs

No qualifications needed

It's highly profitable

Local services are always in demand

It keeps you fit and active while you earn money

Lots of potential for growth
Keep in mind that running this type of business is a very physical job. You will need to be fit and healthy for this one!
---
Pet Sitting
If you love animals, then pet sitting is a great way for you to earn extra money. 
You can cash in on this by offering pet sitting services in your local area at the weekends!
You can advertise your services as a pet sitter on local Facebook groups and other local forums.
---
Handyman Services
Handyman services are always in demand, so if you're handy with a drill, this can be an excellent weekend side job.
You can advertise your handyman services in local Facebook groups or create a flyer that you can print and put up on local notice boards (for more ideas, don't miss our guide on how to start a handyman business).
---
Best Weekend Side Jobs
Whether it's work on Saturdays or Sundays, creating another stream of income alongside your main job is always a good idea.
All of these weekend job ideas could be done alongside another job (and don't miss our list of online weekend job ideas).
Some could even be expanded and turned into a full-time business.
Whichever you choose, make sure it's something you enjoy doing – that way, it won't feel like work!
Want to learn step-by-step how I built my Niche Site Empire up to a full-time income?
Yes! I Love to Learn
Learn How I Built My Niche Site Empire to a Full-time Income
How to Pick the Right Keywords at the START, and avoid the losers
How to Scale and Outsource 90% of the Work, Allowing Your Empire to GROW Without You
How to Build a Site That Gets REAL TRAFFIC FROM GOOGLE (every. single. day.)
Subscribe to the Niche Pursuits Newsletter delivered with value 3X per week