The 149 Best Side Hustles for Women That Can Actually Make Money
When you buy something through one of the links on our site, we may earn an affiliate commission.
Side hustles for women can cover all sorts of categories and endeavors. So, while this list below is an excellent resource, it's very likely that a few of the ideas listed below may spark some original ideas that you might have to find an even better money-making opportunity.
Finding a side hustle as a woman might be easier than you think.
People who put in the effort are the ones that will be able to put a little extra money in their pocket. After all, "hustle" equals "opportunity"!
The potential side hustles below fall into one of these categories:
Side Business ideas
Part-time job ideas
Online activity ideas
Investment or longer startup time ideas
Some of the ideas are for websites you can simply join and make a little money on the side without any marketing or additional skills. However, many ideas truly are "hustles" and require you to start something new or do a little bit of marketing in order to let people know about your new side business.
Finally, we did throw in a few side hustle ideas that are truly part-time jobs. You'll need to apply and get hired by someone else to work in these areas.
Let's dive into the ideas!
Ultimate List of Side Hustles for Women
1. Pet waste removal
Tell friends, neighbors, and your community about your service and try to develop a regular route.
2. Fiverr Gigs
You can do anything from singing, writing, telling jokes, or editing videos for others on Fiverr.  Oh, and you can definitely charge more than $5.
3. Small Business Marketing Service
Pick a marketing niche, like social media or print advertising. Then hustle to drum up your first clients.
4. Instagram Marketer
Become an Instagram Marketer. If you can build over 20,000 followers (more is better), you can start getting paid to market other products for companies on Instagram.
5. Carpet Cleaning
Get a cheap carpet cleaner to start (or even rent one), put flyers up or get the word out, then scale the business. Or just apply for a part-time job with an existing carpet cleaning company.
6. Graphic design
If you are artistic, this may be something you will enjoy. And there is good money to be made as a graphic designer.
7. Standing in lines
Yes, it's a real thing. People are willing to pay you to wait in line for popular concert tickets or Broadway shows. Consider looking on Craigslist or TaskRabbit for opportunities.
8. Sell on CafePress
You'll need to think of images, words, or catchy sayings you can put on T-shirts, mugs, and other products. Start-up costs are $0. It's free to get items listed; you just pay a fee when something sells.
9. Wedding Photographer
If you already have the skills, tell friends and family that you looking to start a wedding photography business!
10. Food delivery driver
DoorDash is becoming a household name. You can get started within 24 hours and be driving for money tomorrow. Get started with DoorDash here.
11. Catering
If you are talented in the kitchen, why not start your own catering business? It can be hard work but certainly worth your while.
12. Buying and Selling Used Books
Textbooks are bought and sold on more than just college campuses. People make money from buying and selling books on eBay and Amazon every day. Consider using the TexTrader software tool to help you find book flipping opportunities.
13. Get a part-time job
Deliver pizzas, become an evening cashier, or find some other part-time gig.
14. Estate Sale Service
You will have to know how to evaluate, price, advertise, and sell items from an estate.
15. Pet caretaking
This could involve "petsitting" or taking your neighbors' dogs for a walk. Get the word out to family, friends, and your social media channels to start. You might be surprised how quickly you can gain your first customers.
16. Human Billboard
You've seen people on the side of the road flipping big signs. Companies have been known to pay $20/hr for people to "wear" rectangular billboards.
17. Babysitting
This side gig might be more suited for teenage girls; however, busy parents are always looking for people they can trust to watch their young ones. Turn that need into a nice little side hustle.
18. Dropshipping
Dropshipping will initially require some significant investment of your time. And you will most likely not make money overnight. In short, manufacturers will let you sell their products on your website; then, they handle all the shipping. Check out these two brothers making a full-time living dropshipping.
19. Start a food truck
Major investment is required. But if you love cooking and don't mind a confined space, this could be a great business opportunity for you.
20. Handywomen Service
If you have basic home repair skills, people are willing to pay for those skills.
21. Sell Photos Online
You can turn your love of photography into a side hustle by selling your photos on stock photo websites. Try selling on Shutterstock Photos here.
22. Organize a Bundle Sale
Get product owners to allow you to package their product together with other product owners and sell the package at a discount. It is great exposure for product producers and a great side business for you.
23. Find Gigs on Craigslist
Craigslist has a gigs section that can range from singing to acting and many other cash opportunities.
24. Window Cleaning
Minimal startup costs and a little bit of "knocking on doors" to get the word out can land your initial customers.
25. Sell Sewing services
Minor clothing alterations or other sewing services are something people will pay for. Let them know you can do it.
26. Become a nanny
Lots of websites exist for finding nanny gigs. A couple of popular ones are Care.com and SitterCity.com.
27. Writing Kindle eBooks
Online publishing is growing. You can self-publish your own books quite easily on Amazon Kindle now. Here's a short guide to Self publishing on Amazon.
28. Craigslist Arbitrage
Buy low and sell high.  People are selling items on Craiglist for dirt cheap (or even free). If you can buy low, then turn right around and sell for a profit, you've got yourself a side hustle idea.
29. Translation Service
Are you fluent in another language? Advertise your translation services on online job boards.
30. Selling handmade products
Soap, jewelry, and much more are commonly made and sold locally or online. What is your talent?
31. Car Flipping
Make sure you know cars first. Then buy a used car at $x, and sell for $x+ for a profit.
32. Party planning
Love planning parties? This is a great fun way to earn extra income.
33. Pool Cleaning Service
Learn all you can about pool maintenance and then offer a pool cleaning service in your neighborhood.
34. Become someone's friend
Enjoy meeting people? Granted, this is a bit of an odd one and not super likely to turn into a reality. But there are some opportunities to show up at parties or other gatherings and get paid for it. Check out RentaFriend.com.
35. Neighborhood Newspaper editor
Did you know that some people start their own neighborhood or larger local newsletter or newspaper? Build your readership, and local businesses will gladly pay for ad space in your emails or newspaper.
36. Advertising on your car
Yep, get companies to pay you to put their logo or slogans on your car and extra cash.
37. Computer Repair Service
Obviously, you will need to have some serious technical skills for this business. If you enjoy working on hardware, then turn your knowledge into cash!
38. Teach a language
This is a lovely opportunity for you to use your language skills and earn some extra income. You can even do it online, giving you the freedom to work any time that suits you.
39. Build a software product
Although this sounds difficult, you don't have to be a programmer. The author of this article is not a programmer; he has created multiple successful software products by coming up with a great idea, hiring developers, and then selling the product to people who need it.
40. Staffing and recruiting
You can always find companies that are looking for the right staff. I recommend you start off servicing a particular niche like programming services. The more you know about the niche, the easier it will be for you to service your customers.
41. Local tour guide
Some locations will have more tour guide needs than others, but if you are creative, this can definitely lead to some great side income.
42. Become a freelance writer
Upwork, Fiverr, Texbroker, and many other websites allow you to list your availability as a freelance writer or to bid on jobs online. You should consider doing some online courses before venturing into this career.
43. Cleaning service
Everybody needs a cleaning service from time to time! You could also get in touch with local estate agents – they might need cleaning services to spruce up a home before putting it on the market. Or to clean a house after people have moved out.
44. Become a house sitter
Yes, this is a thing. Nomador.com or MindMyHouse.com are a couple of examples.
45. Selling your clothes
Not only can you sell your own clothes on eBay or at your local consignment shop. But you can actually often find designer clothes at Goodwill or other thrift shops for cheap. Then you can turn around and sell your find on eBay or other places for extra money.
46. Customer Service Representative
Many companies are looking for customer service personnel. They will usually provide you with training as well.
47. Become a Brand Ambassador
You likely will need an online following before you can make this a reality.
48. Local Facebook Group
Start a passionate Facebook group in your local area, and advertising opportunities will come your way.
49. Yard Work service
This can be hard work physically, so you may want to get somebody to assist you. It is a bit seasonal in most places, but then you will probably enjoy the time off in the slower months!
50. Losing Weight
You can get paid to lose weight with apps like HealthyWage.com.
51. Resume writing
If you have some writing chops, people are always looking for help spicing up their resumes. Try offering your services locally to start, then look online to expand your business.
52. Airbnb Host
If you have extra rooms in your current house, get started. Or consider trying AirBNB as an investment strategy by buying "rental" properties that you rent out on AirBNB (as opposed to long-term renters).
53. Proofreader
Enjoy reading and learning about new subjects? Look for opportunities on online job boards.
54. Teach music lessons
Turn your musical talents into cash by offering music lessons to kids and adults.
55. Interior decorating
Love decorating? I recommend you do an online course before offering your services to the public.
56. Sports Coach
Turn your sports passion into cash by becoming a professional sports coach.
57. Email Marketing
Focus on getting a specific niche of people on an email list. As you write a weekly newsletter, you can end up mentioning products that appeal to your audience and make good money.
58. Vending Machines
If you can place a vending machine in the right location, you can definitely generate some extra income.
59. Flipping raw land
Not for the faint of heart. But a little hustle and a lot of know-how will lead you to lots of opportunities in this type of real estate gig.
60. Flip websites
Like flipping houses, many online entrepreneurs will buy a website, improve it, and then sell it for a higher price. (Or if you get lucky, you can buy super low and immediately turn around and sell it for a profit). You can find lower-priced websites already making money on MotionInvest.com.
61. Driving for a ride-sharing service
Uber, Lyft, or other services allow you to work any hours you want, so it's extremely flexible.
62. Product Licensing
Come up with a great idea, then "license" that idea to a larger company that does all the work.
63. Selling your old electronics
Say hello to eBay, OfferUp, Craiglist, and other online marketplaces, and goodbye to old computers, phones, and tablets.
64. Buy and sell domain names
Learn all about domain flipping. Lots of strategies exist to find valuable domains. Look for short .com domains, find domains with SEO value, or just brandable words. GoDaddy auctions is a good place to start.
65. Customer interviews
Many companies will pay well for you to conduct customer reviews.
66. Start a niche site
NichePursuits.com has the ultimate guide to starting a niche site right here. Income can range from a few hundred dollars a month to many thousands each month.
67. Web Design
This is a service that is always in demand. Do a course to improve your skills and advertise your services online.
68. Multi-Level Marketing
Watch out for pyramid schemes. But there are lots of legitimate businesses that use network marketing. This could be a good fit if you like selling things to your friends and family.
69. Running errands
Busy people often need help running their errands. Advertise your services in your local community and online. Many suburbs have their own Facebook groups; this is the ideal place to advertise such a business.
70. Doula
Working as a doula assisting pregnant women and women with new-born babies can be very fulfilling – and it pays well too.
71. Start a YouTube channel
If you love watching YouTube videos, why not start your own channel? We've all heard the success stories of viral videos. But the truth is that starting on YouTube is a ton of work. You have to be consistent, and you have to build a following. But it can pay off handsomely.
72. Dog Walking
Let your dog-loving friends and neighbors know that you are willing to take that chore off their hands for a little cash.
73. Sell T-shirts online
Come up with unique ideas or "reinvent" t-shirt ideas that are already doing well. Hire someone to design the shirts for you at about $5 a design. List on Amazon Merch or other places for free. Make money when your shirts sell.
74. Mystery shopping
Yes, companies do pay for you to check in on stores and how they are doing.  Consider becoming a mystery shopper with Swag Bucks.
75. Consignment business
Start your own consignment business specializing in your favorite field. The great thing about this is that you only pay the seller once an item is sold.
76. Become a virtual assistant
Tons of people are looking for extra help from virtual assistants on Upwork or similar marketplaces. Work from home after your day job (and also check out these overnight work from home jobs).
77. Build a sales funnel with ClickFunnels
ClickFunnels is a tool that allows you to quickly sell products online. Entrepreneurs often create a Facebook ad that gets traffic to their funnel.
78. Editing college admission essays
A potential college student would love your editing tips.
79. Consulting
Use your expertise from years of working in a particular field to offer consulting services. Companies pay very well for expert advice.
80. Home Inspection Service
People wanting to sell their homes often need the services of a professional home inspector.
81. Ghostwriter
If you can write well, people will pay you for it. Many businesses use this freelance writing position for their blogs, newsletters, and more.
82. Knife Sharpening
Try starting local, then expand online and have people ship their knives to you. They get sharp knives in return, and you get to pad your savings account with this business idea.
83. Blogging
I'm a huge fan of blogging. Not only can you make money if your content performs well, but you can also build an audience that eventually can lead to an online course, software products, and much more. Learn how to start a blog.
84. Manage social media for small businesses
Do you enjoy posting witty thoughts on Twitter, Facebook, Instagram, or Pinterest? Online businesses will pay top dollar to let you handle that for them.
85. Start a Shopify store
Shopify is an eCommerce platform that allows you to sell your own products or to start dropshipping other people's products.
86. DJ
Do you love popular music? Have fun and start a DJ business!
87. Rent Out Used Baby Gear
Baby gear is very costly, especially since babies outgrow things so fast. Renting offers a more cost-efficient solution.
88. Teaching a group fitness class
If you have a spare room in your house or backyard and are passionate about yoga, pilates, or some other group fitness activity, then you can likely get five or 10 people to pay you to do a weekly class.
89. Pet Grooming
Get the gear and cut the hair (and check out these hair business name ideas to inspire you to get started)! Hustle required to find your first clients. Or get a part-time job at a pet grooming business to learn the ropes.
90. Tutor over Zoom
Virtual learning is here to stay. If you are good at a subject like math or have other skills, you can likely find people to pay you for the one-on-one time over Zoom or Skype. Or you could, of course, tutor in person.
91. Sell services on Upwork
Writing, graphic design, and computer programming are the most popular skills looked for on Upwork.
92. Wash and detail cars
Rope in your kids to help and make some cash on the side!
93. Donor
This is popular as a side hustle with college students, but you can get a little extra cash even if you aren't in college.
94. Selling breast milk
Yes, it's a thing. Check it out at OnlytheBreast.com
95. Local sports officiating
Officiate at your local sports club, enjoy the game, and get paid for it!
96. Have a garage sale
We all have old junk. But one man's junk is another man's treasure.
97. Yoga teacher
Put your knowledge of Yoga to use and become a teacher! It is best to get certified before you start teaching.
98. Dividend Investing
This is really an investment strategy where you need money to make money.
99. Start an online handbag rental business
Which woman does not love a new (to her) handbag! This way she can afford a different bag for every occasion.
100. Masseuse
Either get a job at your local massage parlor or physical therapist or get your own gear and start booking clients.
101. Mturk
Do small tasks for cash. Mturk was founded by Amazon.com.
102. Online teacher
Online universities, colleges, and many charter schools are looking for teachers who can teach online. Get hired and work from home.
103. Earning Money with Credit Card Rewards
If you are going to use a credit card for your purchases anyway, make sure that it offers cash back rewards. Pay your bill in full to avoid interest, and you're getting free money back.
104. Charging scooters
Bird and other companies will pay you to make sure their scooters are all powered up.
105. Furniture Making
Are you skilled in reupholstering furniture, painting, or woodwork? Put your skills to use and earn some extra income!
106. Rent Out Your Stuff
Rent out equipment and stuff that you are not using for some extra cash (check out our list of what equipment you can buy to make money).
107. Mobile Oil Change Service
If you know how to do an oil change on a vehicle, offer this as a convenient mobile service.
108. and Mobile Laundry
People will pay for convenience. Start in your own neighborhood, and then expand your business from there.
109. Selling your hair
Sell your beautiful long hair and get a new look!
110. Renting out your car
If you are not using it always, consider renting your car. Just remember to get your prospective clients' driver's licenses and other important details before they take your car out. And make sure that your insurance cover is adequate.
111. Tutoring
Tutoring kids in a subject you love can be very rewarding, and it pays well.
112. Sell Items Online
Sell items on Ebay or Craigslist and make a ton of money!
113. Mobile Mechanic
If you have the skills, why not offer this convenient service? Most people do not know the first thing about taking care of minor car problems.
114. Real Estate Agent
You do have to get the proper certification to sell properties. If you enjoy dealing with people and love looking at homes, then this could become a lucrative career.
115. Sell on Amazon
Sell on Amazon FBA – Amazon is the biggest online marketplace on Earth. Amazon allows "3rd party sellers" (you!) to sell products on their marketplace. Find a manufacturer on Alibaba.com, ship your product to Amazon, list it on Amazon, then Amazon ships it to the customer.
116. Reselling Shoes
Reselling shoes, especially new editions, can be very profitable. Learn the ropes, buy low, then sell high.
117. Create a Gift wrapping business
Get creative and have fun wrapping other people's gifts!
118. Rental Properties
Investment is clearly required for this one. But real estate is not going anywhere and has created more millionaires than any other business.
119. Reviewing websites
There are a number of companies where you can make money online by reviewing and testing websites.
120. Sell Stuff on OfferUp
The Facebook marketplace is quickly taking over where Craigslist left off. List your unused items and get some extra spending money.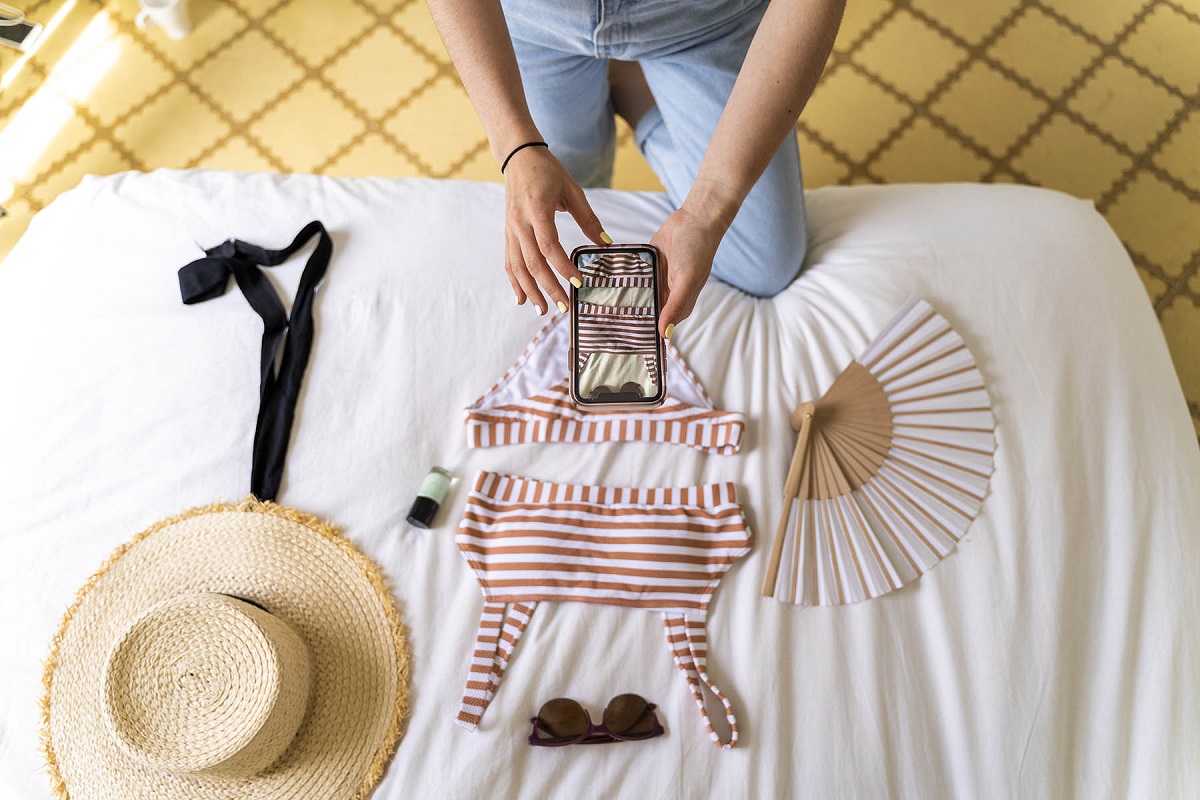 121. Junk Hauling Service
You will need a small truck (which you could rent) and contacts at recycling and dumping sites to be successful in this business.
122. Teach driving lessons to students
It will require nerves of steel and a lot of patience, but most parents will be only too happy to have you teach their teenagers how to drive properly.
123. Start an Amazon Merch store
Amazon merch allows you to sell T-shirts, mugs, and lots of other Merch items. You simply come up with the design (or pay a graphic designer), then everything is printed on demand.  So, you have no inventory and don't ship anything.
124. Adjunct professor
Adjunct professors must usually have completed a master's degree to teach in higher education. Community colleges or technical schools may only require a bachelor's degree and relevant experience in certain disciplines. Often, previous teaching experience in a university or college setting is preferred.
125. Bookkeeper
A bookkeeper keeps financial records up to date and helps to prepare accounts. You do not need a degree (although that would help), but you do need relevant experience, the ability to pay meticulous attention to detail, and excellent communication skills.
126. Walk dogs
Walking dogs can be a great second job if you love animals and enjoy spending time outdoors.
127. Home Staging
If you have an eye for interior design, this could be a great little niche side hustle idea that allows you to help people sell their homes for higher prices.
128. Teaching an online course
Just about anything can be taught online these days. What is your particular skill?
129. Voiceover
Lots of voiceover actors are hired on Fiverr, Upwork, and other online marketplaces. This could even be a virtual assistant position with reliable work.
130. Host Trivia Nights
Charge participants when you host fun trivia nights at home.
131. Cooking for others
Many people are too busy to cook for themselves. Other older folk may need help preparing meals. You can start a nice little business selling prepared meals in your neighborhood.
132. Tax preparer
Experience in this field would obviously be an advantage. The basic IRS requirement for all paid tax preparers is to pass the suitability check and get issued a PTIN (Preparer tax identification number).
133. Podcasting
If you develop a listenership, you can get sponsors to pay for spots before, during, or after your show if you mention their products.
134. Be an extra in movies
Get paid to fade into the background! Who knows, you may get noticed and land a minor part in a movie!
135. Picking up Trash
Either get hired as a part-time janitor somewhere or start your own business.
136. Become an Influencer on Social Media
You'll need to build a following before you make any money at this. But companies are indeed paying top dollar to get mentioned by popular people on Instagram, TikTok, and other social media channels.
137. Modeling
Modeling is no longer only for those with perfect bodies! Many companies are breaking down stereotypes by using "real" women to model their clothes.
138. Taking online surveys
While you aren't going to make a full-time income, you can start earning $100 to $200 a month immediately. This is a low effort and low return option. Try doing online surveys with Swag Bucks right here.
139. Sell products on Etsy
Creative? Then sell your products on Etsy. Etsy is a huge marketplace for homemade wares and collectibles.
140. Notary Public
Notaries are public officials who serve as witnesses to the signing of important documents. A notary, or notary public, is a person of integrity. The state government appoints them to serve the public as an impartial witness.
141. Start a GoFundMe Page
You'll need to be careful here, as GoFundMe is often used for charitable purposes. However, you can technically create a Go Fund Me page for any reason. Ideally, you can be creative and find a way that you do make money, but in an honest way.
142. Virtual Juror
You can get paid for sharing your thoughts, feelings, beliefs, and decisions about interesting legal cases.
143. Start an Affiliate Marketing business
The most common form of affiliate marketing is done by creating a website, getting traffic to your website, then, when visitors click your "affiliate link" to Amazon or other places, you get a small commission when they buy something.
144. Be a part-time caregiver
This is a good choice if you are a patient and compassionate person who enjoys helping others. And it pays well too.
145. Create a mobile app
You'll need to come up with a great idea here, but Apple Store and Google Play store are HUGE marketplaces where you can get amazing exposure if your app rises to the top.
146. Become an Amazon Associate
The Amazon Associates program allows you to earn money when a person clicks on your Amazon affiliate link and they buy something. Here are a few ideas on how to make money with Amazon Associates.
147. Flyer Distribution Service
Companies will pay to have their ads delivered to people's doorsteps. And you can work on your own schedule.
148. Medical Transcriptionist
A medical transcriptionist (or healthcare documentation specialist) listens to voice recordings that doctors and other healthcare workers make and convert these into written reports.
149. Produce an audiobook
Amazon will allow you to sell your own audiobook. Sell both your written version and your audio version for maximum exposure. It could lead to some nice passive income.
Get Your Side Hustle Started!
As you can see, there are plenty of ideas to get you started. Some of these you can do with a full-time job, while others are part-time gigs. Now, it becomes your responsibility to select an idea you like and put in the effort required.
Or perhaps some of these side hustles for women will simply spark a new idea for you that will lead to something even more profitable. Sometimes the best ideas come from your own mind.
Still not sure how to get started in the gig economy? Consider joining the Niche Pursuits Newsletter, where I share new ideas, working online business strategies, and motivational stories. Join the newsletter right here.
Or, if you are a mom, you can read our side hustle ideas for moms. Or, if you have teenagers, you can read our side hustle ideas for teenagers.
Want to learn step-by-step how I built my Niche Site Empire up to a full-time income?
Yes! I Love to Learn
Learn How I Built My Niche Site Empire to a Full-time Income
How to Pick the Right Keywords at the START, and avoid the losers
How to Scale and Outsource 90% of the Work, Allowing Your Empire to GROW Without You
How to Build a Site That Gets REAL TRAFFIC FROM GOOGLE (every. single. day.)
Subscribe to the Niche Pursuits Newsletter delivered with value 3X per week