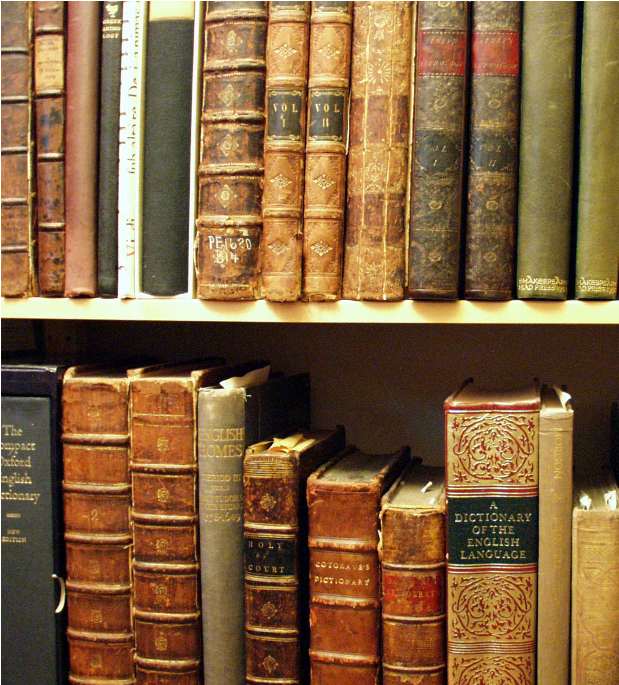 Ever since companies started making money online, I was intrigued.  I graduated from high school in 1996, just when the internet was starting to come out of obscurity.  At the time, I had no idea that learning how to make money selling used books online would be one of my first interests. 
By the time I got into college there were always stories of online companies raising millions in IPOs on the stock market.
This whole frenzy played a huge part in my decision to go into finance and business management.  I was fascinated by the ability of the companies to sell products online.  It was just such a new concept back then.
I just had to have a piece of the action!
Today, flipping textbooks for profit is much easier than it was back then, thanks to tools like TexTrader that do all the work for you.
But when I got started, the process was much more manual. 
It actually wasn't until about 2001 or 2002 that I finally took leap into selling online.  Of course, the big player in those days was eBay. Now the giant is Amazon. But by this time, it wasn't quite as big a deal to buy and sell stuff online; however, I had never actually sold anything and I was fascinated with the subject.
I was in college and I was a cheapskate.  So, obviously my investment wasn't huge, but I decided to sell used books online.  This is how I made my first buck online.
How to Make Money Selling Used Books Online
Essentially, I would go to thrift stores like Goodwill and others and look through the used book shelves and find books that I could sell on eBay or Amazon. This was my process back then in a nutshell.  However, I'm going to share a few ways you can improve your chances of success selling books online.
The key to success in buying and selling used books online is to know how much money you can sell the book for before you buy it.  Even though you could buy books all day long at $1 a pop at most thrift stores, that doesn't mean you should.  You should only purchase a book if you know you can make some money on it.  I usually only bought a book for a $1 if I knew I could sell it for $5 or more.
Basics of Selling Books Online: 4 Types of Used Books to Sell
In general, there are 4 types of books that you should look for when trying to sell used books online.
1. Textbooks
The used textbook market is between $5.5 billion and $8 billion according to a recent article.  That means there is A LOT of money to be made in this disjointed market place.
Sure a great deal of used text books sales happen on college campuses.  However, a quick perusal of Amazon and eBay listings will show you that plenty of people are still buying and selling used textbooks online.
Where to find used textbooks to sell?
If you are selling your own textbooks, that's one thing.  But what if you want to become a text book flipper where you buy and sell for profit?
I would start by looking in these places:
Second hand or thrift stores, like Goodwill
Garage sales…you never know!
eBay.com.  You might be able to pick up a cheap book and then turn around and sell it on Amazon or somewhere else for a higher price.
Craigslist.  Especially if you are near a college town, your chances might be better for scoring some cheap textbooks.
Ask friends and family.  You might be surprised what they have lying around!
Amazon.com.  The chances are likely smaller to find anything really low priced here, but it's still possible to stumble on the right opportunity.
Where to sell used textbooks online?
Texbooks in particular have lots of places where you can sell.  You can use Ebay.com and Amazon.com as a great way to list and sell your inventory online.
However, there are also plenty of other textbook specific marketplaces that are worth taking a look at.  Here's a few of the textbook marketplaces where you can sell:
2. Modern First Edition Books
Modern first edition books are essentially books published in the last 30 or 40 years.  For some people these are collectible for their favorite authors or books.  For others they are just willing to pay a little higher price for something that might become collectible someday.
These first editions are not hard to find for books that are current or recent best sellers.  However, they do tend to get a bit more difficult they further back in time you go.
When I first got started, I really didn't know what kind of books to look for.  So after doing a little bit of research, I discovered that modern day first editions are collectible!  A modern day first edition is simply the first edition of a recent publication (in the past 30 years or so).  First editions for books older than this will typically command even higher prices.
If you don't know how to tell if a book is a first edition, its not always easy.  But here is a good guide that explains how to determine if the book is a first edition.
With my limited knowledge of what books to look out for, I probably missed a few good ones; however, I did find a few decent modern day first editions.  One book that I sold for about $50 was the first edition of The Firm by John Grisham.
I also found a few other books that sold for $20 or $30.  However, the majority of the books that I found sold for around $5 to $7.  Still not too bad for a $1 purchase.
Get 50% off Your First Year of AmaLinks Pro! (This Week Only)
AmaLinks Pro is the all-in-one Amazon Affiliate WordPress Plugin:
Create product comparison tables that match your theme.
Create beautiful call to action buttons
Create high converting showcase boxes that show price, images, and more.
Everything you need to easily manage and create Amazon affiliate links.
Use Coupon Code NP50
I only kept at it for about 3 or 4 months.  I would go book hunting on the weekends and sell them online and mail them during the week.  Because I was in school and trying to get my future wife interested in me, I didn't spend too much time or effort on it.  However, I did manage to make a few hundred dollars here and there.
Where to buy modern first edition books?
Second hand or thrift stores, like Goodwill
Garage sales
Craigslist.  
Ask friends and family. 
Where to Sell Modern First Edition Books?
I would stick to eBay most of the time for selling these types of books.  People know that they can go to eBay to find rare and collectible items, including modern first edition books.
Amazon is probably not the best place to sell these types of books (however, you can also check for your particular books).
3. Out of Print Used Books
Out of print books are just your standard used books that you might find at any old bookstore or thrift store.  There is typically not a lot of money to be made in these "run of the mill" type books.
Especially with the competition and fees that Amazon will charge, it's harder and harder to make much money on a book that costs you $1 to buy and you sell for $5.  After you pay your packaging and shipping costs, there just isn't much profit left.
However, there are indeed still lots of used books sellers on Amazon selling these types of books.  So, you can make it work…but it's not easy.  
These are the kind of books that are considered the "long tail".  Many of these books will only sell a few copies a month total, and if there are 50 sellers all trying to sell a used copy of the same book, well you do the math.  You might have to wait a year or longer before the book will sell.
4. Collectibles and Antique Books
How to Check Selling Prices Before You Buy
Most of you may already know how to check completed listings on eBay; however, if not, its pretty simple.  There is an option on the left sidebar that says "Completed Listing".  Simply check this box, and then only the listings for the particular search topic you have entered that are completed will show.  By doing this kind of research, you can find out pretty quickly how much you can expect to sell a book for.
Chances are that you are not going to find any real "gems" in the used book section.  You probably won't find any books worth thousands and probably not even hundreds of dollars unless you are really lucky.  However, you can certainly find some books valued in the $10 to $20 range.
The problem with selling books this way, is that the margins are so low for the amount of time that it takes to find the books, creating the listing, respond to buyers, pack the books, and take them to the post office.  I was probably making way less than minimum wage on my little venture.  However, I think there really is some potential for someone who gets serious about it.
How to Sell books Online (and make more money than I did)
 While there are a couple of different approaches to take, the one I like best is buying used books on Amazon and then trading them into Amazon (via the Amazon trade-in program) and pocketing the difference. If I were to start up reselling today, this is the avenue I would take.
Reselling textbooks has gotten very powerful. If I were to do everything over, I wouldn't even bother with low priced books. Fiction, nonfiction, it doesn't matter. Textbooks cost an astronomical amount and there's a huge opportunity.
Sound too good to be true? 
There are actually more deals out there like this than you'd believe, thanks to the fact that sellers list used textbooks for low prices on Amazon all the time, not realizing they could trade that book into Amazon for more money. For example, you might see a Biology 101 textbook that has a used price of $45 and an Amazon trade-in price of $70 – meaning you could buy it and trade it right back in for about a $25 profit. 
There are tons of opportunities like this. Student get new textbooks every year. And plenty of savvy students don't want the 4th edition that just came out. They are more than happy with the 3rd edition that's less than half the price.
This opens up a massive opportunity for you to buy the "old" textbook when new editions come out. Wait a little bit and there will be more than enough buyers for what you're offering.
You can start searching for deals manually or use TexTrader to speed up the process significantly.
My Future with Selling Used Books Online
To be honest, every once in a while I still get the itch to go hunting for used books and to start selling them online.  If I had some more time, I would LOVE to do this!  I enjoy the hunt more than anything.  Its kinda fun to find a first edition book selling for $1 at a thrift store.
So, who knows maybe this will become one of my future niche projects that I will document on this website.  I am always looking for new ideas, but I'm certainly willing to revert back to something I have tried before.
If you're looking to start flipping textbooks, I highly recommend checking out TexTrader which will save you a TON of time and hassle. 
try textrader to start a book selling income stream with ease
standard
building-niche-sites
---