13 Overnight Work From Home Jobs That Can Help You Make Extra Money
When you buy something through one of the links on our site, we may earn an affiliate commission.
Whether you're a night owl, or you need a job that works around your family commitments, working during the evening or overnight could be perfect for you. And the good news is, there are plenty overnight work from home jobs available.
In fact, most online and remote jobs can be done during the night hours! Here are some of our favorite options. There's something for everyone here, so no matter your skills and experience, there should be something here to suit you.
In a rush?
An easy and popular choice is to sign up for Swagbucks. It pays your for everyday tasks and can be done anywhere and anytime you want!
---
The Best Overnight Work From Home Jobs
Remote work covers a wide range of industries. If there is something that you particularly enjoy or already have experience in, it's worth looking for job opportunities in that area. That being said, plenty of the options on this list require no experience, so feel free to try a few out. You might even end up with some great overnight work from home jobs that work perfectly for you (and our list of the best flexible work from home jobs may also help)!
Taking Surveys
Answering market research questions and taking surveys may not make you rich overnight (for that, you'll probably want to check out these jobs that can make you rich). However, it is an easy way to supplement your income, and absolutely anyone can do it.
Swagbucks, InboxDollars, and Survey Junkie are websites that pay you for testing products, taking surveys, and all sorts of tasks you'd possibly be doing online anyways.
Taking surveys is a great way for you to earn a little extra pocket money in your free time without too much hassle. And it can be a reliable side hustle job you can do anywhere, anytime (and you may also be interested in these jobs you can do from your phone).
Virtual Assistant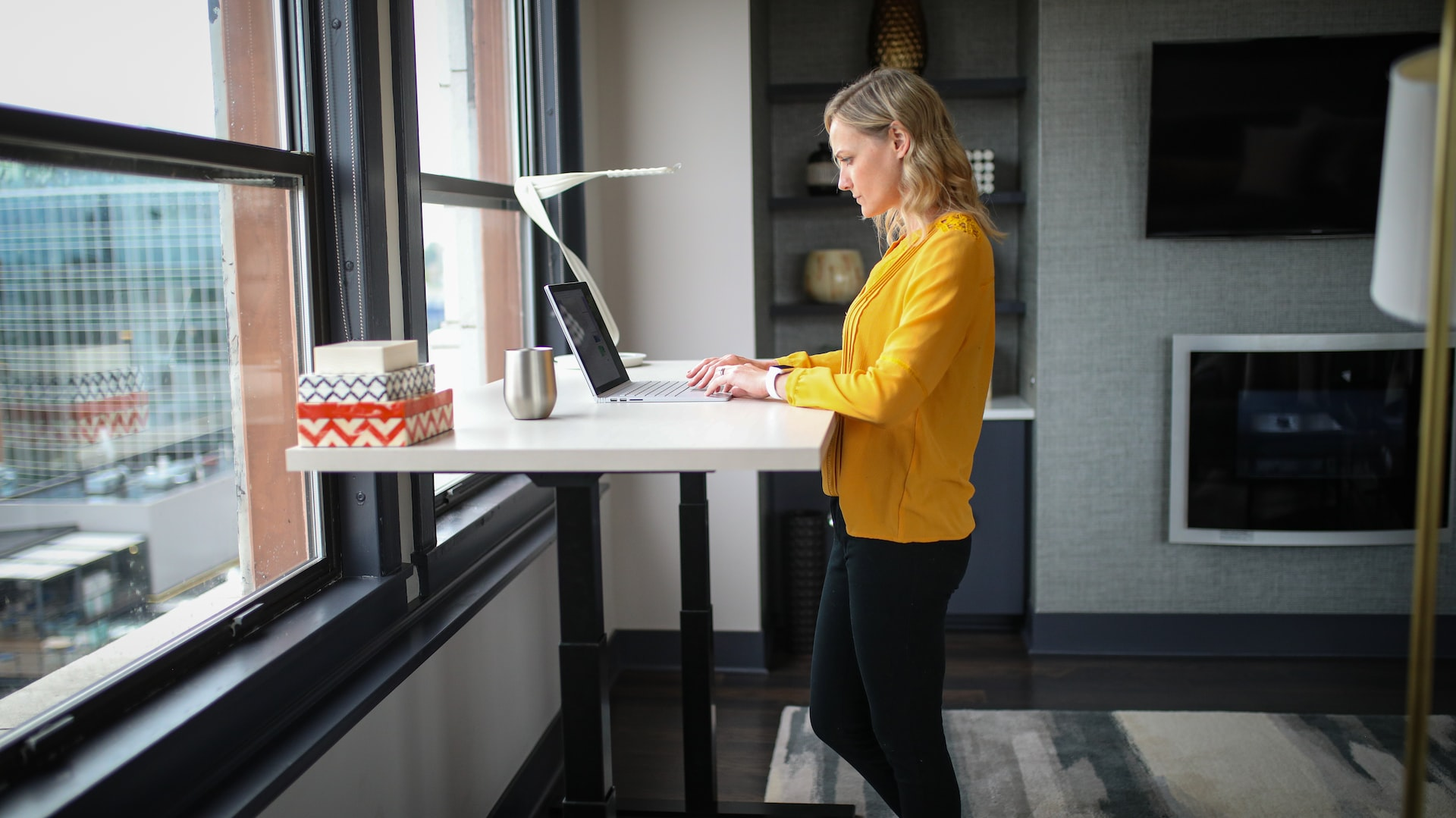 A virtual assistant is an online assistant that helps with various tasks that can be done remotely. This can include tasks such as:
Scheduling appointments
Managing social media accounts
Booking travel and accommodation
Blog management
Making outbound calls
Research
Inbox management
And more!
Virtual assistants can greatly help businesses or individuals who need assistance with tasks that can be done remotely. Most virtual assistants work as independent contractors and set their own rates. Depending on skills and expertise, this generally varies between $15-$50+ per hour.
You might assume that to be an admin or virtual assistant, you need to be available during office hours, but that is not the case at all.
Typing up notes from the previous day or collating spreadsheets are tasks that can be done at any time.
It is also worth considering that you can offer your virtual assistant services internationally. This means working overnight or even at weekends could match up with daytime working hours elsewhere to create the perfect team.
Check out these virtual assistant jobs for beginners to see all the options available and the best places to find virtual assistant jobs.
Freelance Writer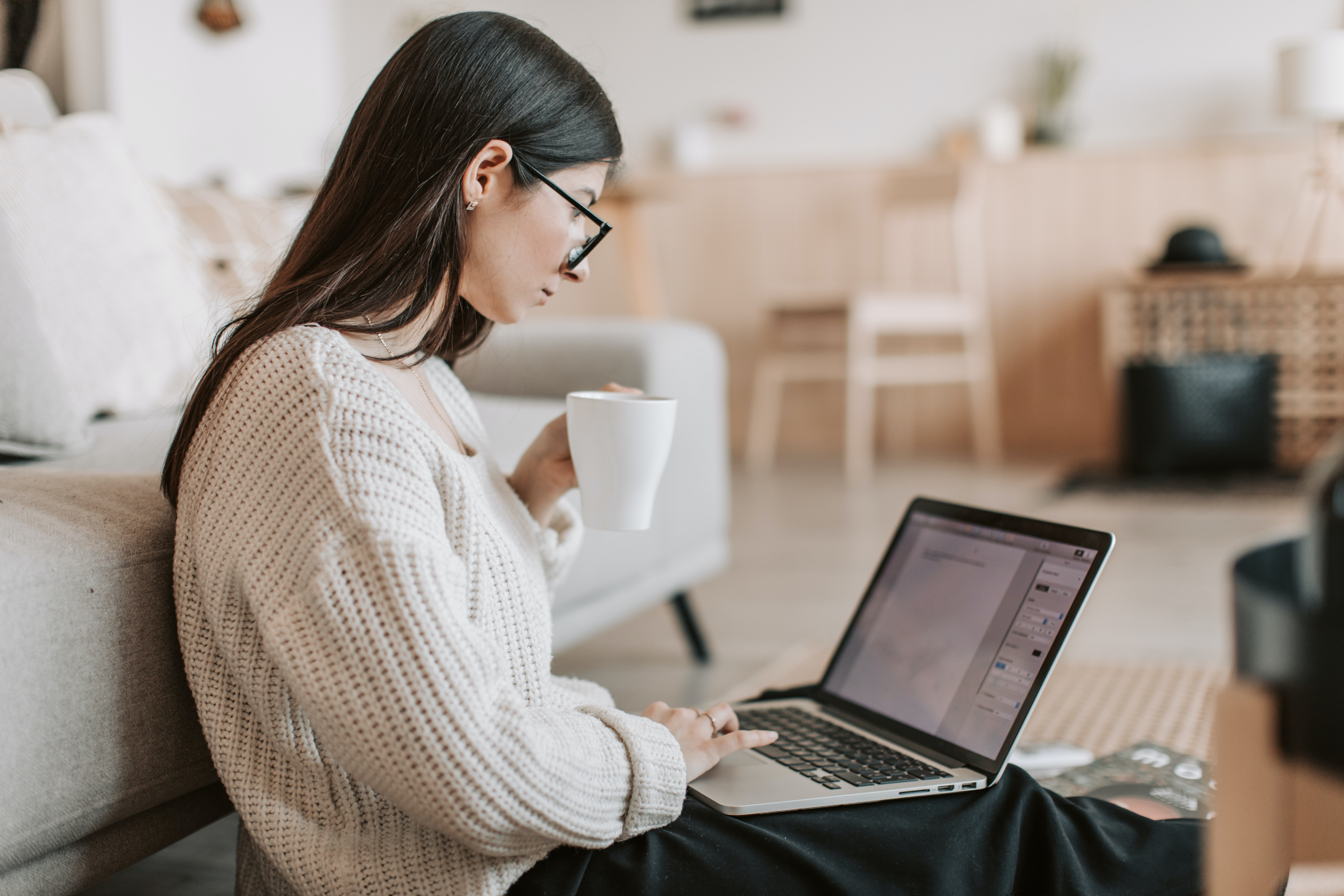 Do you love writing and have a good grasp of spelling and grammar? Setting yourself up as a freelance writer can be a great way to work overnight from home. Writing can be done at any time of day or night, so it's one of the most flexible jobs.
Websites like Upwork and People Per Hour are great for getting started because, although they take fees, they're a great way to network and build your portfolio. You can set up a job alert on these sites to inform you each time a freelance writing job comes up.
The great news is that plenty of people are looking for well-written content, so freelance writing can be very lucrative!
Check out our list of the best sites for freelance writers for tips on how to start your career as a freelance writer and find consistent work online.
Blogger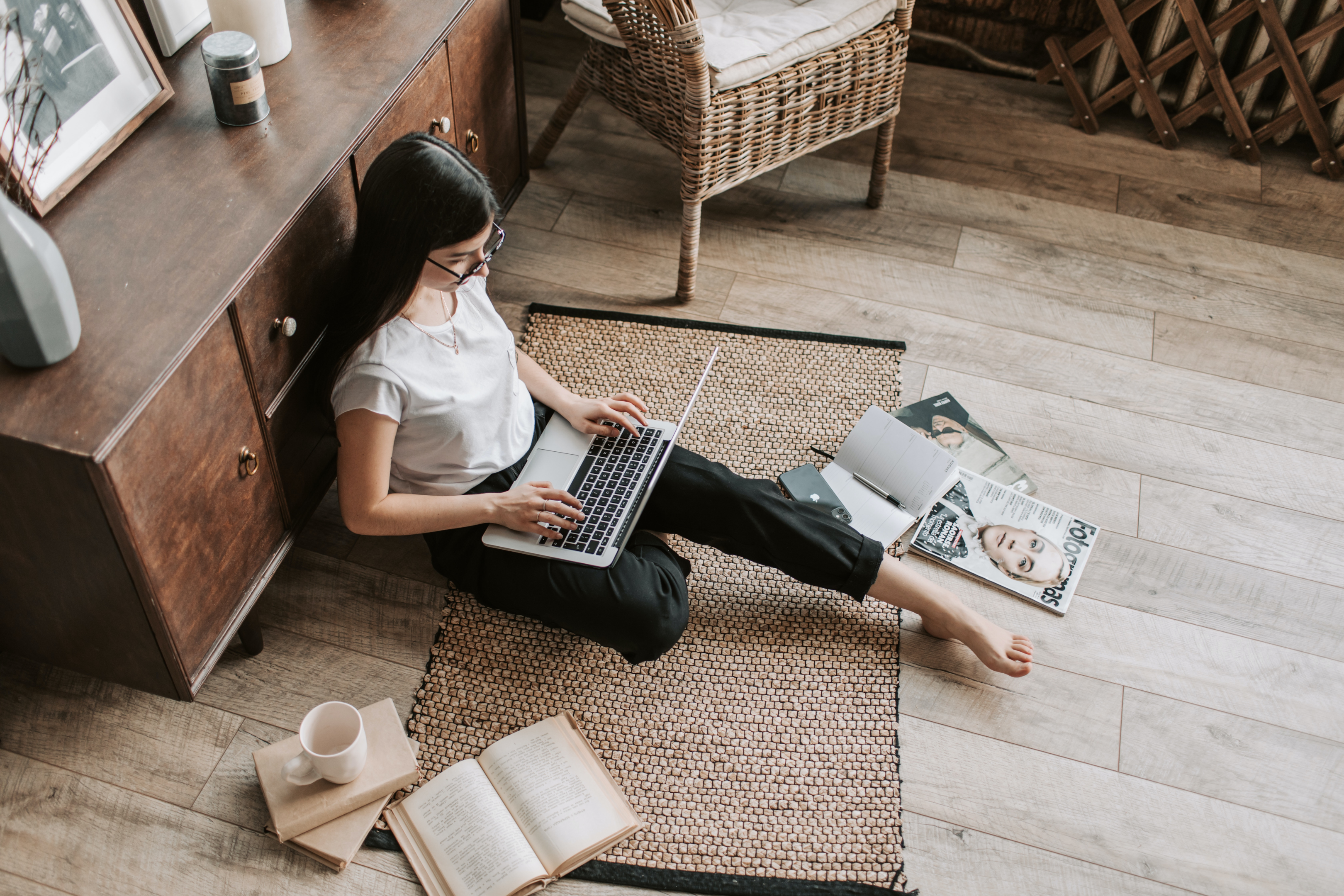 Starting your own blog can be a lot of fun and is a great way to earn money online around your other commitments.
Although a lot of upfront work is required, the earning potential can be HUGE.
Don't believe me? Check out these blog income reports to see how much real bloggers earn.
Bloggers can make money in a variety of ways, including:
Sponsored content
Display ads
Affiliate marketing
Selling products and services
If you like starting your own blog, check out our guide on how to start a blog for absolutely everything you need to know.
Customer Service Agent
Customer service representatives are an essential part of any business, and many companies now want to offer 24/7 support.
Night shift customer service agents typically spend their time answering incoming calls or messages, assisting customers, and helping solve any problems they may have.
Some of the best places to look for home overnight customer service jobs include:
Upwork
People Per Hour
FlexJobs
Technical support advisor positions can be particularly lucrative if you have the relevant background and experience.
Transcription
Transcription jobs involve transcribing media files into text documents. These files could be audio or video footage of meetings or even telephone calls. Software is often used and is generally provided by the hirer.
The working hours are flexible. However, you must ensure you complete work by the set deadlines.
A good standard of English is required. Some companies will insist on an English GCSE grade of C or above. At a minimum, you will need:
High-speed internet
A typing speed of approximately 60 words per minute
Access to a computer with a keyboard
A pair of comfortable headphones
Rev is one of the most popular sites for finding transcription work. They pay weekly via PayPal, and you can choose your own hours as long as the deadlines are met.
Teach English Online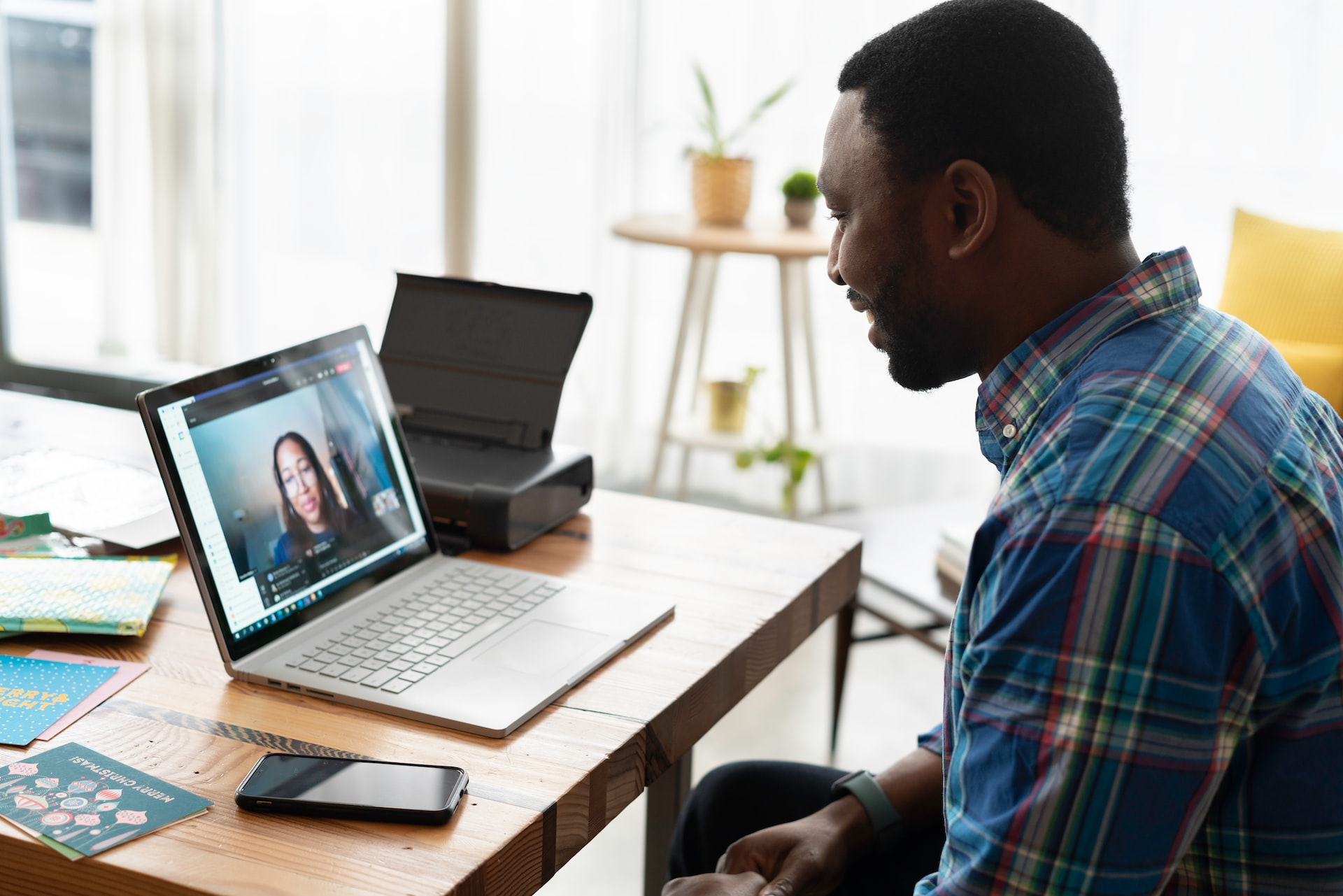 The demand for online English tutors is always high, and teaching English online is a great way to make money if you're looking for remote positions.
You can set yourself up on websites like VIPKid or Cambly, where you book video sessions with prospective students from all over the world and allow them to practice their English skills in conversation with you. You can set your own availability and choose the hours you work.
Proofreading and Editing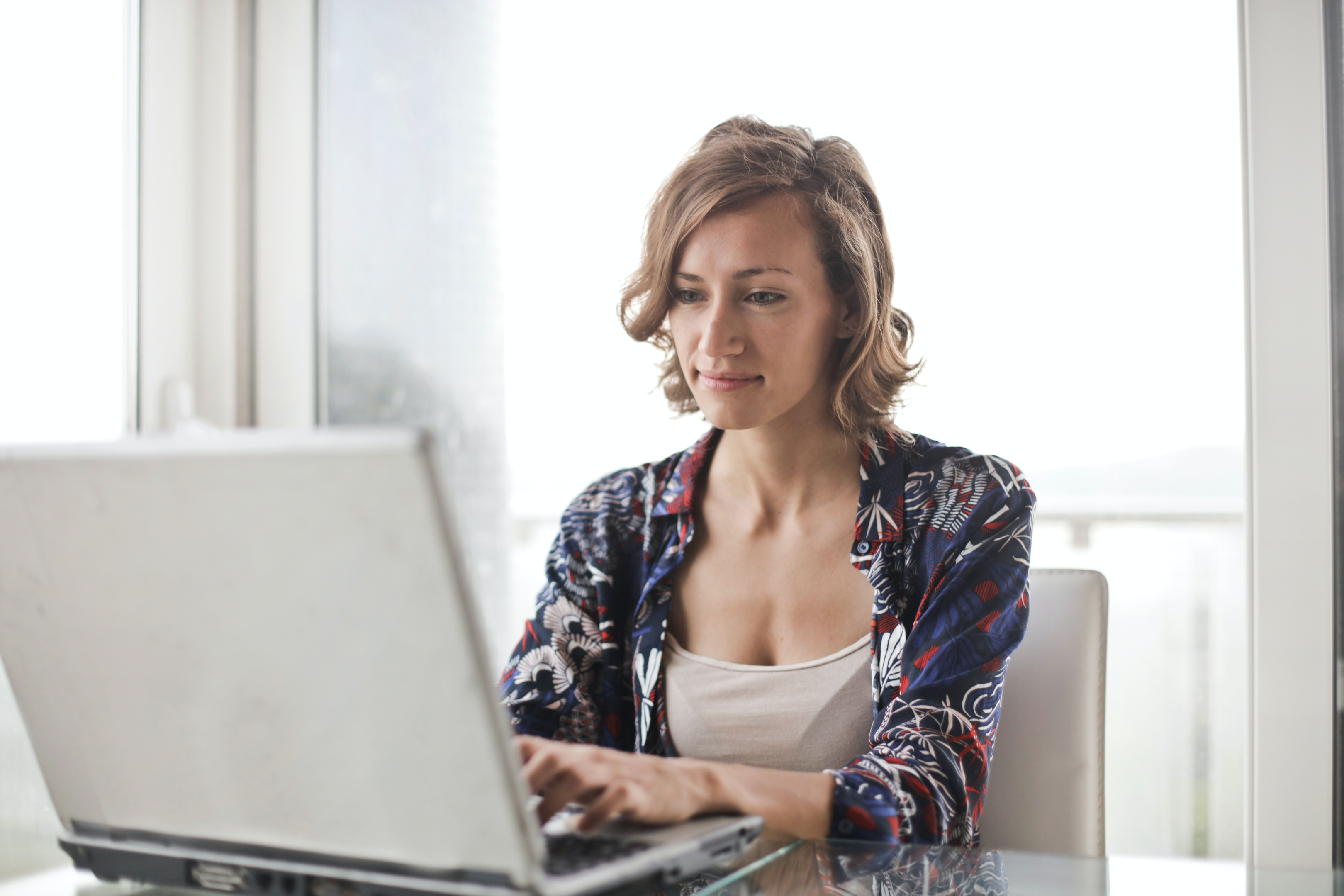 Work for home-based proofreaders and editors is abundant. The world of fast-moving news and media generates a constant stream of media that requires editing and proofreading.
Sites like Upwork are perfect for finding new clients and getting your foot in the door.
Selling on eBay
With flexibility being key to work from home jobs for many people, setting up an eBay shop may be the answer.
You can sell both new and used items on eBay, so you can start by selling items you no longer need.
Once you've got the hang of how eBay works, you can buy items to 'flip' and resell on eBay.
Some of the best things to sell on eBay include:
Textbooks
Clothing
Toys
Furniture
Baby gear
Home Accessories
Antiques
Sports equipment
You can even buy items wholesale and sell them on eBay. It's a great way to get started in eCommerce with low upfront costs.
And don't miss our list of the best things to resell!
Start an Amazon FBA Business
Starting an Amazon FBA business is a great way to get into eCommerce if you don't have the space to store inventory. With FBA, Amazon will house your stock for you and even deal with orders, shipping, and returns. This means you can run your business remotely and work the hours that suit you.
If you're interested in starting your own Amazon FBA business, check out how Spencer went from $0 to $4,399 in just 30-days with a brand-new Amazon business!
Data Entry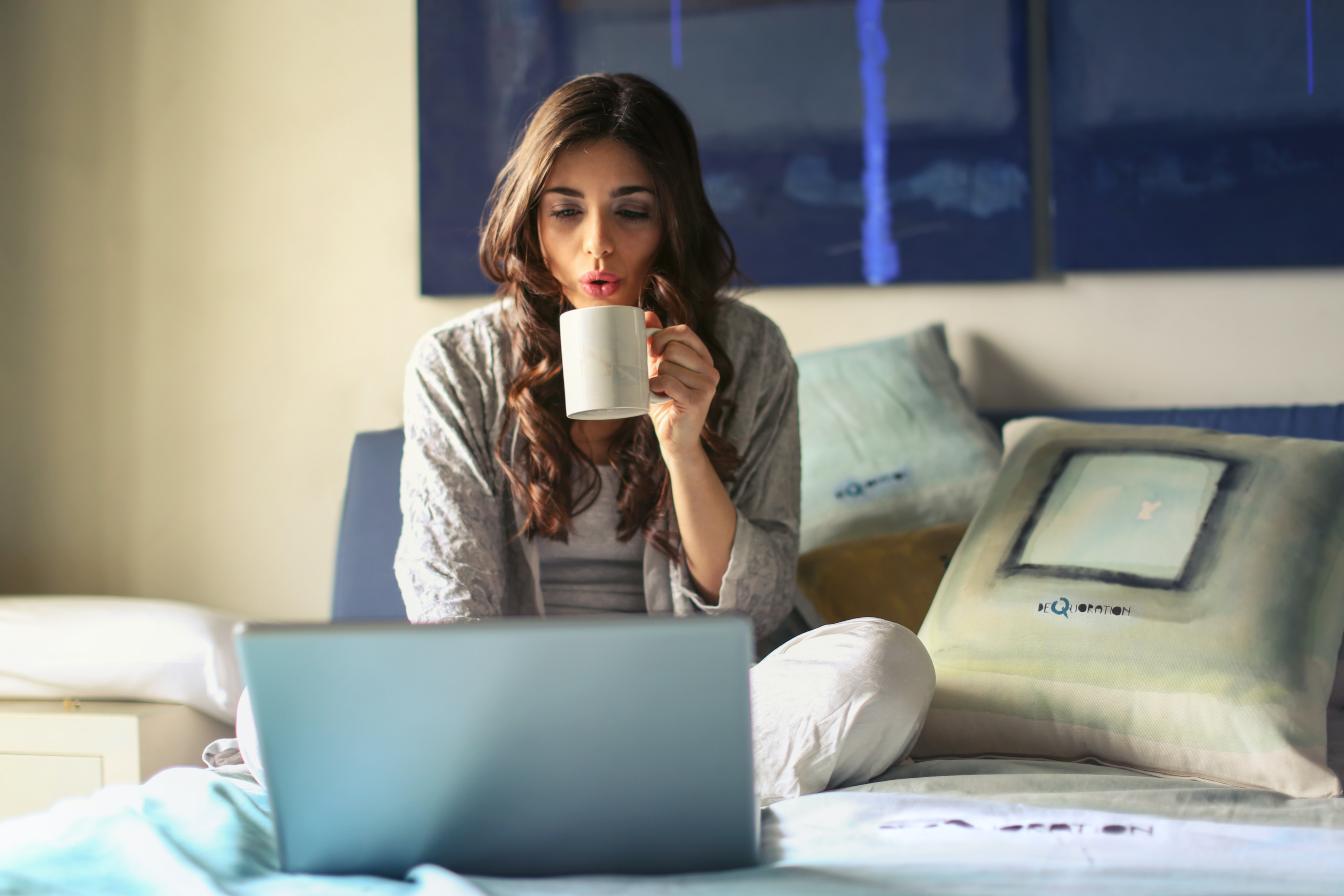 Companies are always looking for efficient ways to collate their data and ensure it is up to date. Data entry is another job that can be done at any time of the day, and as you don't need to be physically in the office, it's an ideal overnight work from home job. Freelancers can work via Upwork and other similar websites. However, you're likely to see jobs advertised on your usual job search websites too.
Social Media Manager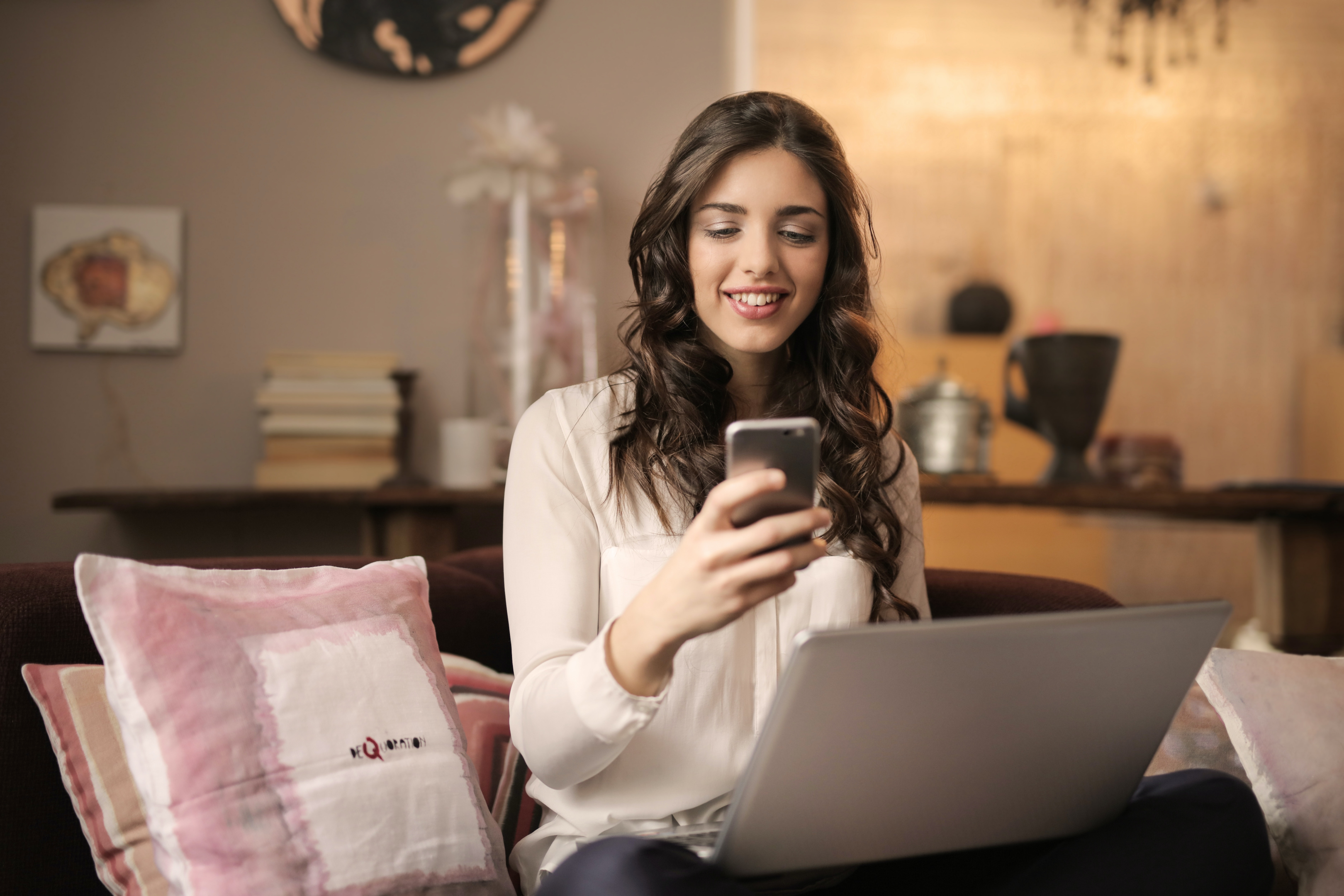 Social media is everywhere, and businesses want to ensure they're a part of it. But not everyone has the skills and knowledge to create a successful social media page.
You could sell these skills to companies if you have a natural flair for social media. And working overnight won't be an issue because several tools are available like Hootsuite and alternatives to enable you to schedule posts and content in advance.
Website Testing
For a website to be successful, it needs to be reliable, which makes sense to have it tested before release - and even afterward. As the name suggests, website testing jobs involve trying out websites and feeding back exactly how the website operates and your experience. This could be letting them know you couldn't sign in, that certain pages load slowly, or even that you get an error when accessing via an incognito tab.
UserTesting is a great place to find website testing assignments. You can view the job details and see how much you will get paid before accepting.
The Best Places to Look for Overnight Work From Home Jobs
You will be pleased to know that there are plenty of places to look for overnight work from home jobs. Some of the best places include:
Overnight Work From Home Jobs: Final Thoughts
Whether you want to earn a little extra cash or completely replace your 9-5 income, the opportunities to work from home are out there. One of the best things about overnight work from home jobs is that they can be worked around your schedule.
Starting a business can be a great option for many people, allowing you the freedom to work your own hours with unlimited earning potential. On the other hand, freelance work is another great option that allows you to take on as little or as much work as you want.
Many of the jobs on this list can be done alongside another job. For example, surveys on Swagbucks, selling on eBay, and freelance writing. It's worth trying your hand at a few different options to find something that's perfect for you.
Want to learn step-by-step how I built my Niche Site Empire up to a full-time income?
Yes! I Love to Learn
Learn How I Built My Niche Site Empire to a Full-time Income
How to Pick the Right Keywords at the START, and avoid the losers
How to Scale and Outsource 90% of the Work, Allowing Your Empire to GROW Without You
How to Build a Site That Gets REAL TRAFFIC FROM GOOGLE (every. single. day.)
Subscribe to the Niche Pursuits Newsletter delivered with value 3X per week