33 Best Things To Resell: Great Things To Flip For Profit
When you buy something through one of the links on our site, we may earn an affiliate commission.
Flipping items for profit is a great way to bring in extra cash. From cars and clothing to concert tickets and antiques, we've rounded up the best things to resell online.

Just about anything can be flipped for profit, it's all about having an eye for hot sellers and finding the right online platform. From there, you can learn how to optimize your postings and perfect your selling processes.
Let's take a look at the best things to resell online and find out how to start a profitable reselling business.
In a hurry?
Hundreds of thousands of Amazon sellers rely on Jungle Scout to help their businesses thrive.
It gives you the tools you need to track the performance of product sales over time. That way you only go after the products that people buy so that can make real profits with a successful business!
Try it today with an exclusive 30% discount
An Introduction to Flipping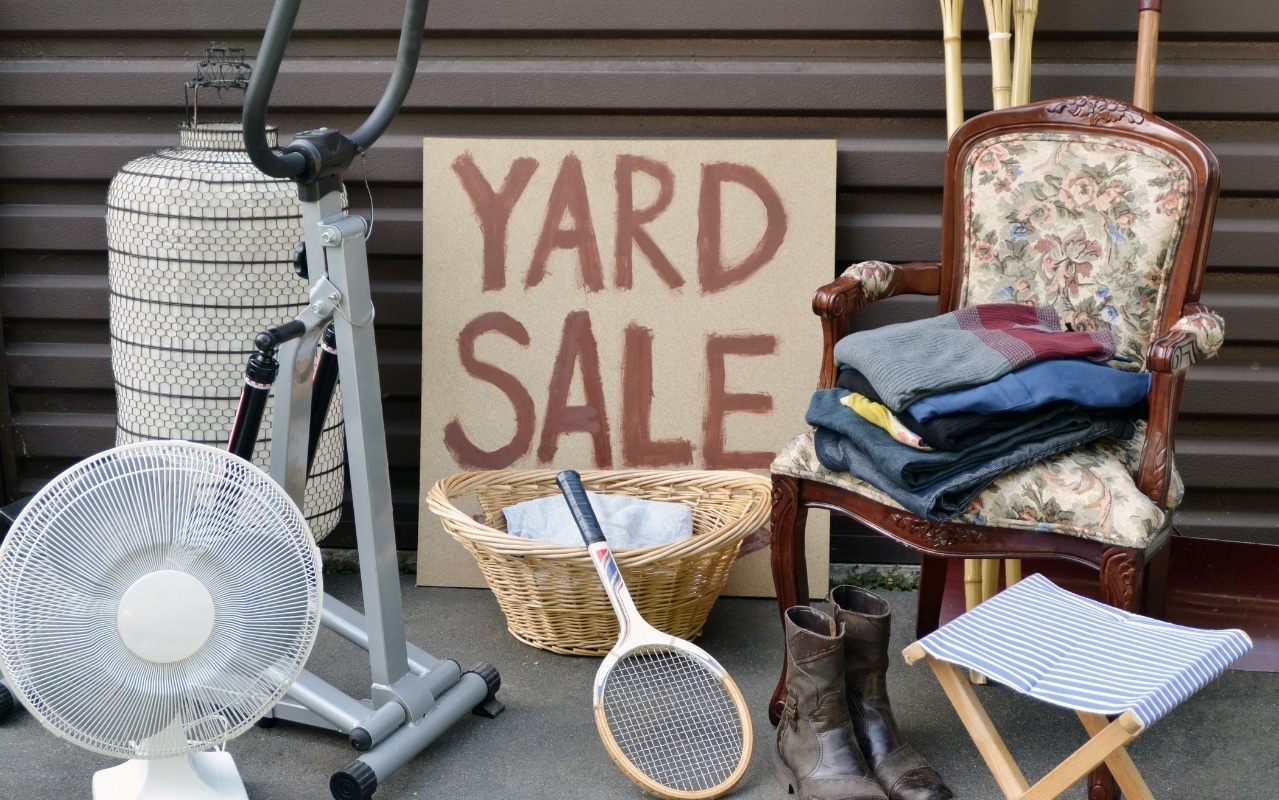 Flipping products is the art of buying something for a low price (ideally for at least half the retail price), then selling online. 
Sometimes this involves giving something collecting dust a little TLC, like upcycling a piece of furniture or restoring an old car.
However, you can also find items to flip that don't need any extra attention. You can look for good deals on highly sought after gadgets or look for deep discounts on things like new power tools, designer items, or baby gear. 
Learning how to flip items online can be highly profitable if done right. It's one of the easiest side hustles to take advantage of because it doesn't really require anything other than your time.
You can find great deals at places like auction sites, library sales, or your local thrift store or secondhand apparel market. For that reason, you only need very little money to start flipping items.
To maximize your profit online you want to buy low and sell high. 
Find items that you can resell for a profit. It's as easy as that. The learning curve is just about navigating the online sites you want to sell on and the best ways to make more people want to buy from you.
Best Things to Resell Online For Profit
If you want to flip items online, try and find something that you know a little bit about. Don't try and flip scrap metal and car parts if you don't know anything about the target customer.
If you love sports, you can start reselling things like sports memorabilia, hockey equipment, or sports jerseys—whatever you can find that's related to a niche that you're interested in. Your extra knowledge and passion will affect how many people will buy from you and result in bigger profits.
Antiques
If you know what you're looking for, vintage items are a great thing to resell for some serious cash. 
More often than not, people will sell antiques for low prices because they don't know the actual value of their items.
Research is essential when buying and selling antiques. 
Look up any stamps, hallmarks, or markings on the piece to see if you can work out its origin.
You can also look for similar pieces on other online sites and get an idea of the profit potential.
Estate sales and consignment stores are a great place to start your search for antiques. Keep an eye out for hot sellers like vintage hats, vintage books, and even vintage cabinet knobs!
---
Furniture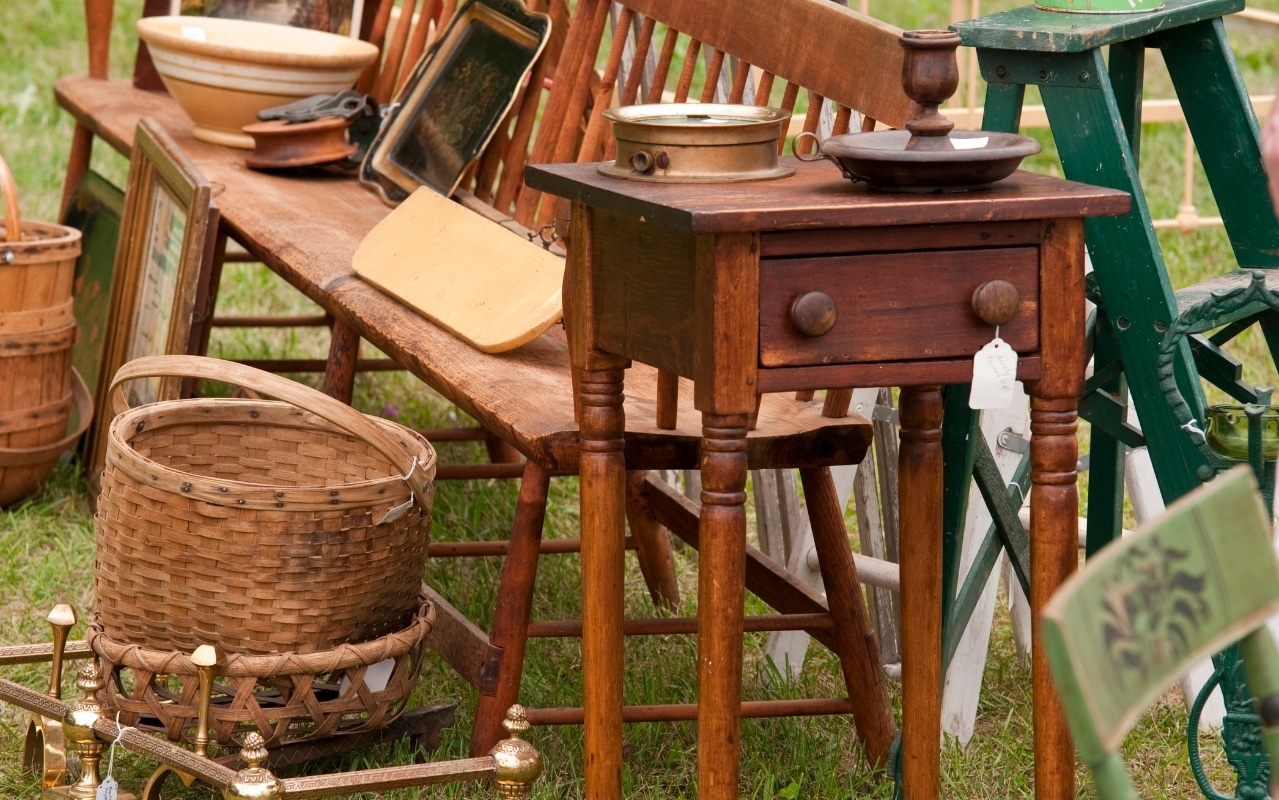 If you're new to flipping, furniture is one of the best things to resell because you can often make a big profit if you put in a little bit of work. 
Look for good quality wood furniture that needs a new lease on life. Some sanding and wood oil can increase your retail price.
Outdoor furniture is a great item to flip. Often all it needs is a good clean to get it looking like new.
Lots of times you can even find old furniture for free. People leave it on the curb for collection. You can also check out the flea market for good deals.
---
Cars
Flipping cars can be a lucrative and fun hobby. 
Cars are reasonably high-ticket items, so your profit for each sale made may be higher too. People are always looking for vehicles, and they can often sell quite quickly.
Used car auctions are the ideal place to look for used cars to flip. You might even strike gold by finding a priceless classic car!
Learn how to flip cars here.
---
Concert Tickets
This one might surprise you, but reselling tickets can be a great way to make some quick cash! 
Whether for sports games or concerts, people will pay good money to get their hands on a ticket for an event that has already sold out.
Flipping tickets can be a fun way to earn extra money, and some people have even managed to turn it into a full-time income, making around $1000 a week! 
Want to know more about ticket flipping?
Read our in-depth article on how to get started flipping tickets to find out everything you need to know!
HOW TO MAKE MONEY FLIPPING TICKETS
---
Clothing
Clothing is another excellent item to flip for profit. 
The great thing is, you don't need much upfront cash to get started as you can buy secondhand clothes for just a couple of dollars apiece. 
Thrift shops or garage sales are great places for picking up a bargain. You may even get lucky by finding some vintage clothing or pieces by designer labels that will sell for a higher price. 
Maternity clothes are worth looking out for, too, since they can be harder to come by. Moms-to-be are always searching for maternity clothes on eBay and are willing to pay good money for the right item!
Learn how to buy and sell used clothes online.
---
Sneakers
Designer sneakers are more popular than ever, with people lining up and down the street when a new pair launches. 
The great news is, you can use this demand to your advantage and make huge profits flipping sneakers (such as on a legit sneaker marketplace like KicksCrew)!
---
Books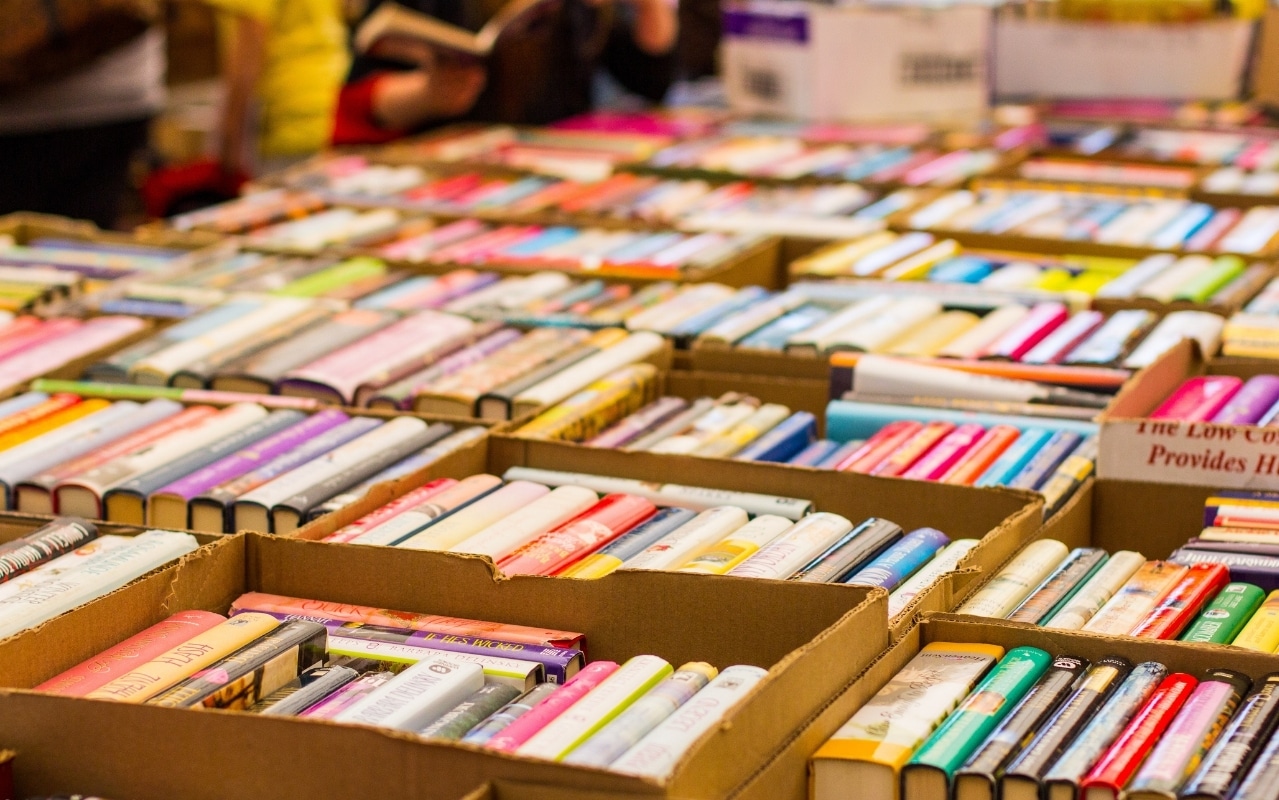 Books are yet another easy and affordable thing to flip! 
You can pick them up at low prices at so many venues and resell them online where they'll have more value.
Quickly find out how much a book is selling for using the free Bookscouter app, so you know if it's worth buying.
The best types of books to sell for a nice profit:
Textbooks

Guide Books

Nonfiction

Sheet Music

Art & Crafts

Vintage novels
Book sets
You can resell used books for a profit on Amazon, eBay, and Facebook Marketplace.
Learn how to flip books online.
---
Garden Furniture
If you can find some cheap garden furniture to flip – go for it! 
People often discard garden furniture thinking it's too old or dirty to use anymore. The truth is, a pressure wash can make garden furniture look as good as new in minutes!
Gather up attractive but cheap items of garden furniture in the winter, and resell them in the summer when they are in high demand!
---
Websites
Flipping websites has the potential to make you some serious money!
Some of the best websites sell for multiple six figures, or even higher.
Find a website to flip through companies like Motion Invest or in one of the many 'website buy and sell' Facebook groups.
Buy a website that is undervalued or needs a bit of work to reach its potential.
Once it's generating higher revenues, resell it for a much higher price.
The trick with flipping websites is to go into it knowing what you're doing. It's vital to do due diligence to minimize risks and maximize the rewards.
---
Appliances
People always need household appliances.
If you can offer people what they are looking for at the right price, you can make good money! 
You can often buy used appliances at garage sales, house clearance sales, or on Marketplace.
One of the main reasons people prefer to buy new appliances is that they can get them delivered. Make it convenient for people to purchase from you by offering to deliver locally.
---
Photography Gear
Photography gear is always in demand, with professionals and hobbyists alike. 
If you can find used photography gear at a garage sale, chances are you will make a good profit when you resell. 
Things to look out for include:
Camera Lenses

Cameras

Tripods

Camera Bags
The best place to resell photography gear is eBay, which will give you access to customers worldwide willing to pay high prices for the right piece of equipment. And you may be able to find great deals on Back Market. 
---
Bicycles
If you have the necessary mechanical skills, then flipping bicycles can be a great way to make extra money. 
People usually look to buy bicycles as summer approaches, so look for cheap bikes throughout the winter to see what bargains you can find. 
Fix them up, and sell them for a profit when summer comes!
---
Strollers
Strollers can be a very profitable item to flip.
Because strollers are bulky items that people want out of the way, it can be easy to find them cheap.
Brand new strollers can sell for over $1,000 dollars, so if you can offer people what they want for a slightly lower price, they will be willing to pay you for it. 
The trick is to find the right buyers and arrange delivery. Amazon and eBay are a great place to start!
---
Sports equipment
Sports equipment is always in high demand, so if you can find it cheap, it's worth picking up.
Sometimes all it will need is a quick clean, and then you can photograph it and resell it straight away. 
Flipping sports equipment is an excellent option if you want a quick turnaround!
---
Toys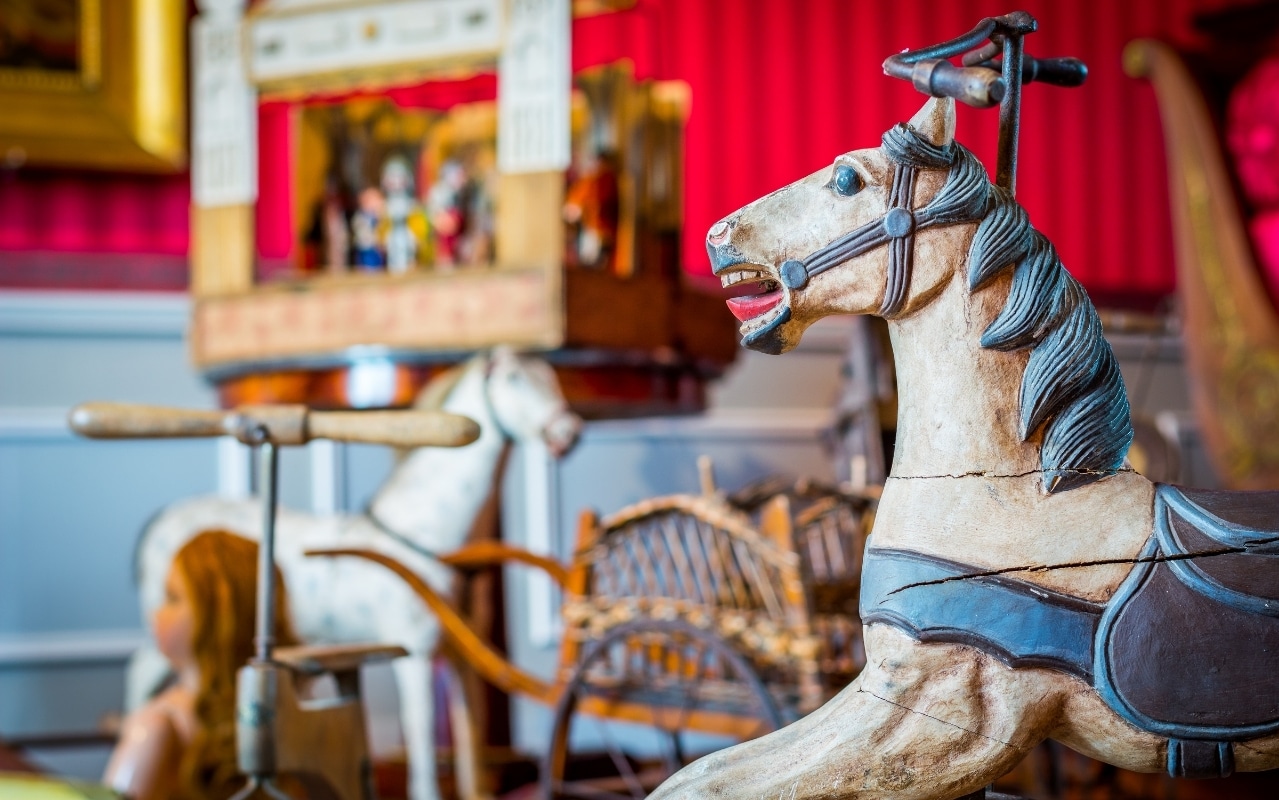 Toys are another easy thing to flip for money.
New toys are expensive, so parents often try to find the toy they want second hand for a slightly lower price.
Vintage toys are also highly sought after. 
If you've got the time to go treasure hunting, you can buy toys at a significant discount at yard sales and thrift stores.
Resell for a much higher price online on Marketplace, Craigslist, or eBay.
---
Yard Tools
Tools are expensive to buy new, so they are a great thing to flip if you can get hold of them at the right price. 
Yard sales are a top place to search for cheap used tools, as people often want to clear everything out as soon as possible.
Quality used tools tend to sell quickly online, especially when bundled together with multiple items.
---
Car Parts
Sometimes you can pick up scrap cars for as low as $50.
Occasionally people will even pay you to take an old car off their hands!
If you have some spare land to store used cars, you can make good money selling them off part by part. 
Often people only need one particular part to repair their car. 
If you can take it apart and sell it separately, you can make good money!
---
Houses
This one requires some upfront investment, but there are HUGE profits to be made flipping houses. 
Believe it or not, the average profit on a house flip is around $67,000! 
Even if you only flip one house per year as a side hustle, that's some decent money!
The trick with flipping houses is buying at the right price. 
Look out for homes in need of an extensive renovation that might put other buyers off.
---
Vintage Art
Buy vintage art at thrift stores and house clearances for just a few dollars and resell it online for a quick profit. 
Etsy is one of the best places to resell vintage art. It's a huge marketplace that continues to grow.
---
Wedding Dresses
It goes without saying that wedding dresses are typically an expensive item. 
However, they can be cheap to buy secondhand because people usually want something made to measure. 
The key is to look for designer wedding dresses in slightly larger sizes so that buyers have room to have them tailored perfectly. 
A good preloved wedding dress will usually sell for up to 50% of retail.
---
Board Games
Who doesn't love a good board game?!
Board games are a great thing to sell coming up to the holidays when people are spending more time indoors with their families. 
The trick is to buy them in the summer as people are clearing out their houses after the winter.
Ebay and Amazon are the best places to resell board games for high prices!
---
Baseball Cards
Baseball cards are one of the best things to buy and sell for profit.
With hundreds of thousands of baseball lovers around the world, they are a popular collector's item.
Rare or autographed baseball cards can sell for thousands or even millions of dollars at auction.
---
Power Tools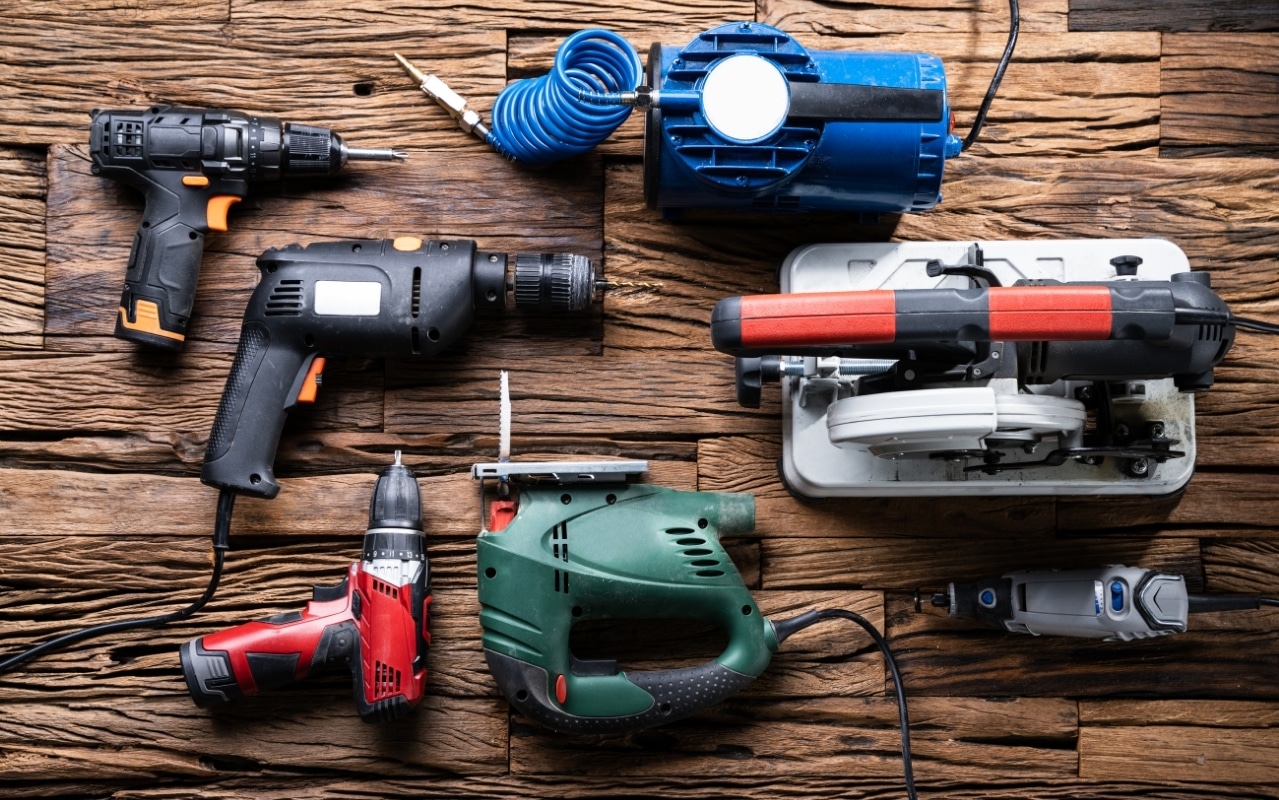 Like yard tools, power tools are expensive to buy new.
Even when secondhand, power tools sell for top dollar if they are in good condition.
If you know a bit about power tools and can spot a bargain, there are many opportunities to make money.
Ebay is a great place for reselling power tools. Get yourself in front of a huge network of buyers looking for what you are selling.
---
Lego Sets
Lego is one of those timeless toys that will never go out of style.
If you can find new lego sets at reduced prices during the sales seasons, these are definitely worth grabbing! 
You can easily resell these for a profit on Amazon or eBay.
Secondhand sets can make great money as well, with retired sets selling for hundreds or even thousands of dollars. 
---
Vintage Rugs
Vintage rugs are another good item to flip, as they can sell for a high price! 
Find cheap vintage rugs to flip at house clearance sales, yard sales, or on Marketplace.
Resell vintage rugs on eBay and Etsy for huge profits!
---
Vintage Dinnerware Sets
Vintage dinnerware can be highly collectible, especially if you have a whole matching set! 
Even if you find one piece of a collectible set, you can still make good money from people who are missing one piece from their collection.
House clearance sales are a great place to find vintage dinnerware sets at a low price. 
Ebay is the best place to sell, with auction prices going high for certain collectible sets!
---
Vintage Coffee Mugs
Who doesn't love coffee?
Everyone has a favorite coffee mug, and some people love to collect certain types of mug too!
You can buy secondhand coffee mugs for as low as $0.50, and sell them for up to $20 each online. Certain vintage or collectible mugs will sell for hundreds of dollars!!
Here are some winners to look out for:
Starbucks Mugs

Disney Mugs

TV Show Mugs

Vintage Pyrex

Fine china like Tiffany and Wedgewood
---
Puzzles
Puzzles are a great thing to resell, because you can buy them for practically nothing at places like thrift stores. 
Resell them online for much more.
The only issue with puzzles is finding out if they have all the pieces without actually making the puzzle yourself!
However, many people sell brand new puzzles they have received as gifts but never used!
---
Vintage Lamps
You can often find vintage lamps for sale at flea markets or the thrift store for just a few dollars, but they can be worth a lot more!
Vintage lamps are another great thing to sell on Etsy for a much higher price.
---
Musical Instruments
Musical instruments are a profitable item to flip, especially if you are a musician yourself and know what to look for!
Keep an eye out for popular brands such as:
Gibson

Yamaha

Fender

Steinway

Harmon Professional

Shure
Musical instruments from quality brands that are in good condition can make a lot of money.
---
Exercise Equipment
Gym equipment and weights are some of the best things to flip if you can get them for the right price. 
Exercise equipment is always in demand, and there are always plenty of people selling as well.
Since gym equipment is bulky, you will need to factor in the cost of transport.
Facebook Marketplace is a great place to find local buyers. It's completely free to list your items, and no commission fees when you sell!
---
Baby Items
Baby gear is one of the best things to resell if you're looking for a quick turnaround and decent profit potential.
Popular items include:
Baby Carriers

Bouncy Chairs

Baby Walkers

Door Bouncers

Jumparoos

Rockers

High chairs
These products have a good resale value if they are in good condition. Check out sites like Facebook Marketplace for lots of good deals on kid gear. Look for gently used or even new items that you can resell. 
---
Jewelry
Jewelry can be flipped for good money quickly if you know the right places to buy and sell. 
Flea markets and yard sales are top spots to find jewelry to flip (and don't forget about online flea markets). 
Once you've found the right pieces, Etsy is the best marketplace to sell them on!
---
Where to find the best things to flip for profit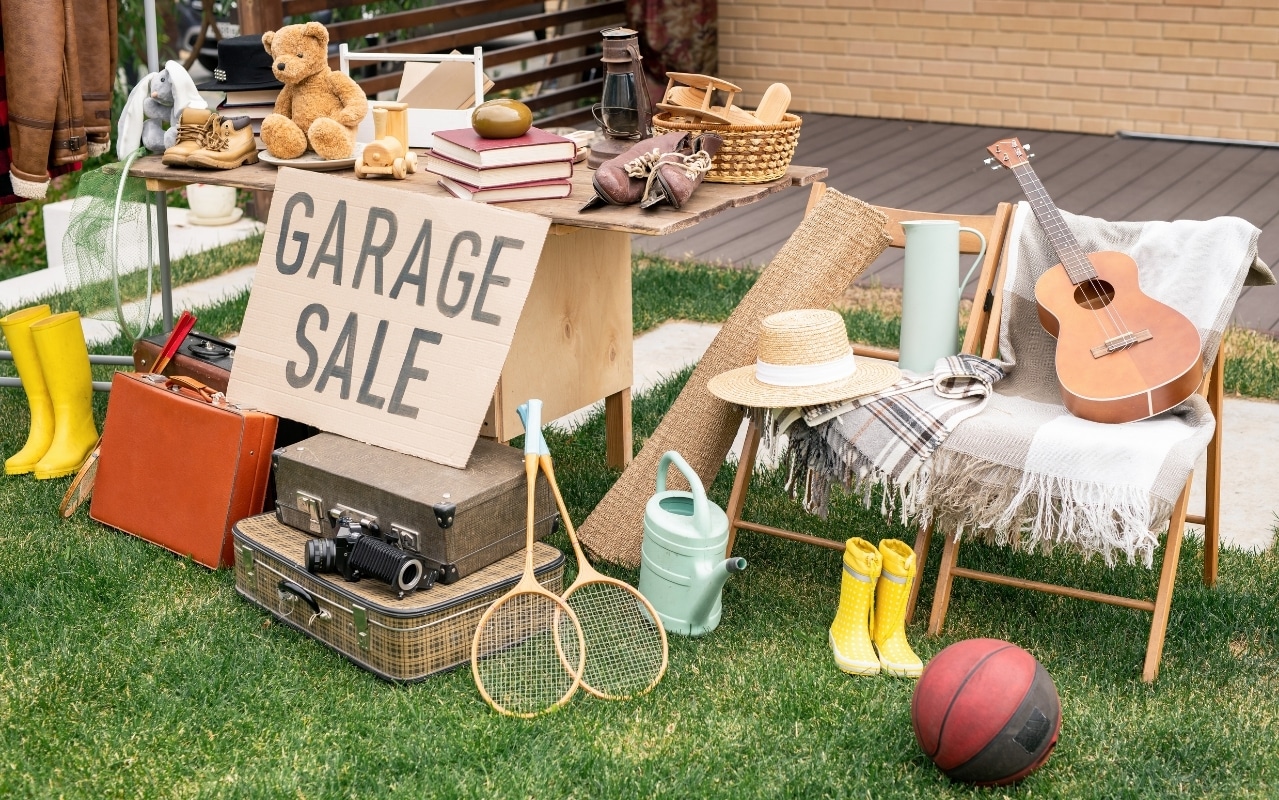 Thankfully there are many outlets and online platforms where you can find things to flip for money.
Recommended places include:
Thrift Store

House Clearance Sales

Yard Sales

Junk Shops

Auctions

Tips

eBay

Facebook Marketplace

Craigslist
You might have to hunt around a bit in these places, but you will find some gems out there!
The best places to resell items for a profit
When you're ready to resell your items, there are a few good places:
eBay

Etsy

Amazon

Private Sales

Your website or social media

Facebook Marketplace

Poshmark
You will notice some of the places we're recommending to resell your flipped items for a profit are the same places we recommended to buy.
The key to reselling for a higher price on eBay and Facebook Marketplace is to optimize your listing (with help from the best eBay price trackers) and take great photos!
How Much Can You Make Flipping Items?
How much you make will depend on the amount of time you can spend on the venture. 
If you can dedicate a couple of hours to your side hustle, you can easily earn a bit of extra cash. It won't be thousands of dollars but many people make extra money on sites like eBay or Etsy. 
Beginners can expect something around $2-300 a month if they choose big profit items.
That said, if you can put in more time and have a knack for finding good quality items to flip, there's no reason why you can't start earning hundreds of dollars a month. 
Some professional flippers out there are making upwards of six figures a year!
5 Tips To Make Money Flipping
Buy at the right price – Check how much similar items are selling for before you make a purchase. Know roughly how much profit you will make on each sale.
Negotiate on the price – Unless you are buying at an auction, there is usually scope to negotiate on the price. Every dollar you save will add to your profits!
Start at home – If you're short on cash when you're getting started, start by flipping items from your own home. Reinvest the money on new things to flip.
Optimize your listings – When you're selling on online marketplaces like eBay, make sure you optimize your listing with the right keywords. Look for similar items that have already sold for a high price and use their title and description for inspiration.
Photos – Make sure you take lots of pictures of the product. Natural light is best. For smaller items, photograph them on a sheet of white paper.
Wrapping up the best Things To Resell
Flipping items for profit is a fun way to make extra cash in your spare time. 
If you find the right things to flip, you can even turn it into a full-time occupation!
No matter what you decide to flip, the key to reselling for a profit is buying at the right price. 
Make sure you always have your phone with you while you are scouting for items to buy and sell so that you can check their current market value.
It's best to know your profit margin before buying.
Want to learn step-by-step how I built my Niche Site Empire up to a full-time income?
Yes! I Love to Learn
Learn How I Built My Niche Site Empire to a Full-time Income
How to Pick the Right Keywords at the START, and avoid the losers
How to Scale and Outsource 90% of the Work, Allowing Your Empire to GROW Without You
How to Build a Site That Gets REAL TRAFFIC FROM GOOGLE (every. single. day.)