Is GOAT Legit? Get The Pros, Cons, and Best Alternatives Of This Sneaker Marketplace!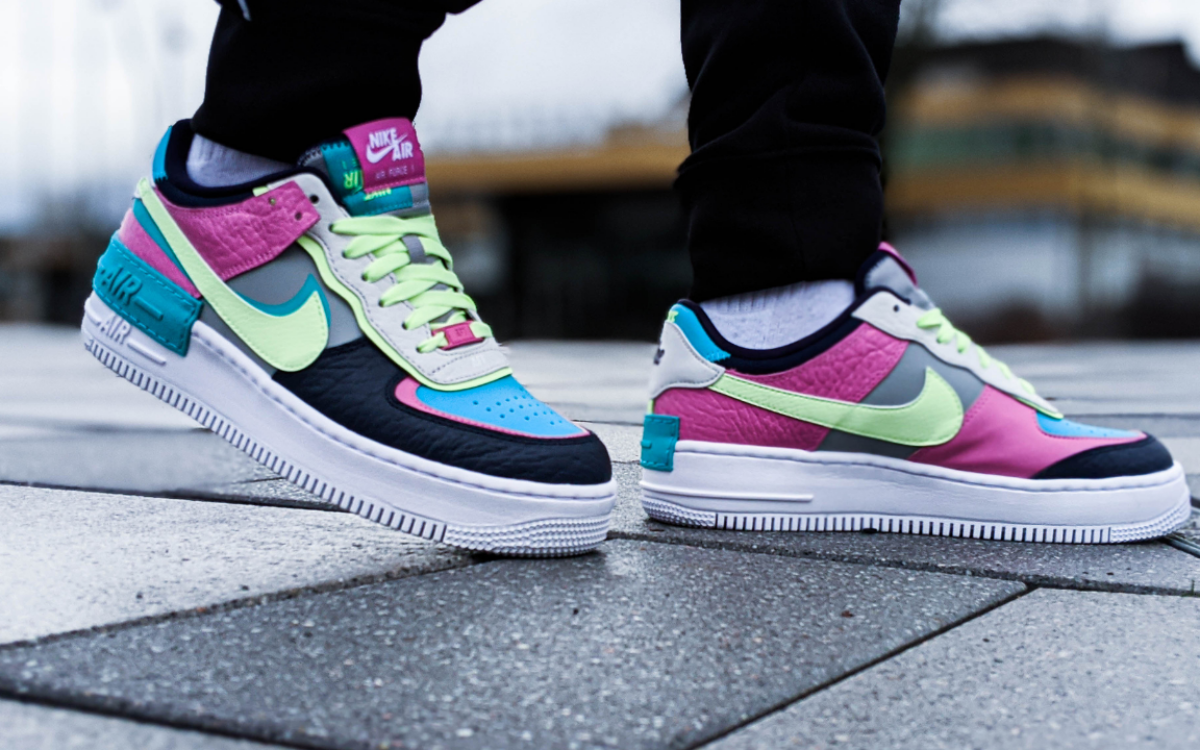 When you buy something through one of the links on our site, we may earn an affiliate commission.
Since its inception, GOAT has been one of the most popular destinations for sneakerheads around the world. The site promises an easy, convenient online shopping experience for rare and hard-to-find sneakers, and it's become a go-to source for coveted kicks. But is GOAT legit? And is it safe to buy shoes from the site? We think it is.
Here's what you need to know.
About GOAT
Anyone in the market for new sneakers knows that there are a lot of options out there. With so many brands, styles, and price points to choose from, it can be tough to know where to start.
GOAT is the world's largest marketplace for buying and selling sneakers and was founded by Eddy Lu and Daishin Sugano in July 2015.
It's an online marketplace for sneakers, apparel and accessories, offering both primary and resale markets to give shoppers the best selection possible.
Whether you're looking for the latest release from Nike or a rare pair of vintage Air Jordans, you're sure to find the perfect pair of shoes on GOAT.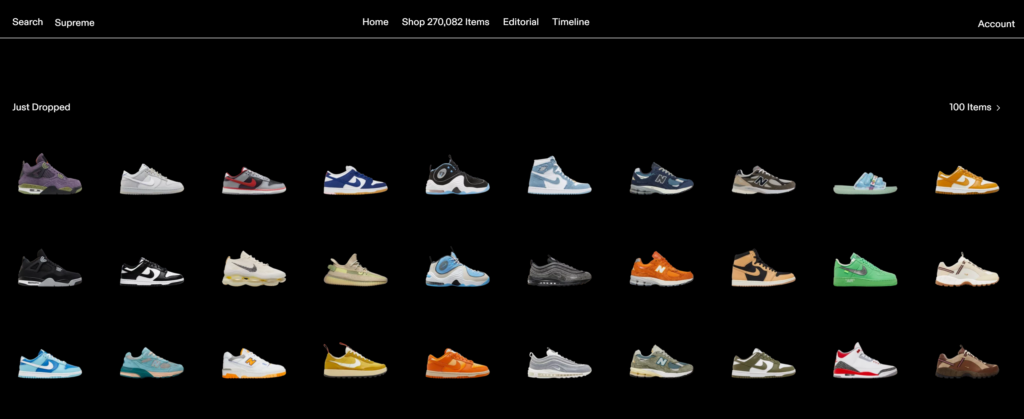 How Does GOAT Work?
The GOAT website is an online marketplace that connects buyers and sellers of high-end sneakers, apparel, and accessories. The platform also offers a resale market for items that are not available on the primary market, where buyers can browse the site and purchase items directly from sellers.
When you find an item you're interested in, you can contact the seller to ask questions or make an offer. Once you've reached an agreement, you can purchase the item and have it shipped to your door.
Is GOAT Legit?
GOAT is one of the most popular sneaker websites and has been featured in major publications such as Forbes, Complex, and Highsnobiety. The trusted marketplace has a wide selection of sneakers, including rare and limited-edition shoes. GOAT also offers an authentication service to ensure that the sneakers you are buying are genuine.
So, is GOAT legit? Yes, the website is legitimate and has been praised for its wide selection of sneakers and its comprehensive authentication service.
Overall, GOAT is a legit website that offers a great selection of sneakers.
How to Buy on GOAT
GOAT is one of the world's largest online marketplaces for buying and selling authentic sneakers. With millions of listings from thousands of sellers, GOAT is the perfect place to find your next pair of kicks. Here's a quick guide on how to buy on GOAT:
Create an account on GOAT.
Browse the website and find the item you're interested in.
You will have the choice to buy new or used shoes.
You may also be able to speed up the shipping process and buy a pre-verified pair, which would ship directly to you instead of from the seller, to GOAT, and then finally to you.
Select your options, complete the checkout to purchase the item, and have it shipped to your door. That's it!

Is GOAT Legit for Sellers? How to Sell on GOAT
Looking to clean out your closet and make some extra cash? GOAT is the perfect place to do it! You might be wondering how their shoe listing process works, but selling on GOAT is easy and only takes a few minutes:
Create an account.
Take some photos displaying the item you want to sell.
Write a description
Set a price.
Post your listing and wait for buyers to contact you.
Once the sale is complete, GOAT will release the funds to you.
There's also a GOAT app which is a great way to buy and sell on the go.
How Does GOAT Authenticate Sneakers?
With Nike being the most counterfeited footwear in the world, it's always going to be a gamble buying anything online that is not from the manufacturer's main website.
Unless you're one hundred percent certain that the website or seller is legitimate, there's always going to be a risk of ending up with a fake pair, and sneakers can be a costly item. But does GOAT sell fake shoes?
GOAT authenticates sneakers to ensure that every shoe sold is genuine. They even use AI machine learning to verify each listing and ensure they are authentic.
GOAT strives to avoid selling fake shoes and ensures every pair of shoes is the genuine article by using a combination of different methods in their evaluation process to confirm the legitimacy of shoes. GOAT sees more sneakers than anyone in the world, and they use this data to their advantage.
GOAT authenticate goods by collecting multiple data points on each specific feature for every pair of shoes that comes through their business. Because of this, they can easily spot fake shoes compared to which ones are authentic.
There are several features on every sneaker that they use to verify the authenticity of each shoe.
Is GOAT Safe?
Yes, GOAT is a safe website to buy and sell sneakers. The website accepts a wide range of secure payment options, such as PayPal, Apple Pay, and Google Pay. In addition, GOAT offers a buyer protection policy to help protect sneakerheads from fraud.
What Do GOAT Customer Reviews from Actual Shoppers Say?
Goat is one of the most popular online marketplaces for sneakers. With a Trustpilot score of 4.3, it's clear that customers love their experience shopping on GOAT.
Based on over 12,000 reviews, GOAT has been deemed "excellent" by the vast majority of shoppers, with 78% of reviewers giving the sneaker online marketplace 4- or 5- stars. The question is: what makes GOAT so great?
Good customer service and a thorough authentication process to spot fakes seem to be the two main reasons why reviewers love the site.
Several shoppers mention that they had a great experience with customer service when they needed to return an item or had a question about a purchase. Others rave about the thorough verification process, saying that they feel confident buying on GOAT because they know that the sneakers are genuine.
Overall, most customers seem to be very happy with their experience shopping here. If you're looking for a great place to buy sneakers online, GOAT is definitely worth checking out (but how about a competitor like Stadium Goods?).
Should You Be Worried About GOAT Complaints?
As with any large company, GOAT has managed to rack up a few complaints over the years. The most common complaint is slow shipping and delays. With any third-party marketplace, whilst most sellers will dispatch ordered shoes promptly, there will always be a risk with resale products that the seller may not ship the items sold on time.
Once a sale is finalized, the seller ships the shoes to GOAT, where they will be verified. Then, GOAT ships them to the buyer.
Due to the time taken for the shoes to be verified and with standard domestic shipping, buyers can expect to receive their new shoes within ten business days, but this will take longer with international transactions. Business days refers to the days that GOAT is open for business, which is Monday through Friday.
Some buyers complained about shipping costs, which can be quite high depending on the buyer's location and whether you opt for the "instant" next-day shipping option. You can always check the shipping fees on the website before you make a purchase, so you know how much you'll be paying.
Other complaints include issues with alleged fake shoes being sold on the website. GOAT has a very thorough process in place to ensure that all the sneakers sold on their website are genuine, so it's unlikely that you'll come across any fake sneakers.
With this type of business model, there can be issues with items not being reflected accurately in marketing photos or a design feature being missed in the product description. GOAT has a great customer service team who will be more than happy to help if you have any problems with your purchase.
Other bad reviews included complaints from shoppers who had ordered the wrong size by mistake or had input the wrong address and had problems amending their order once it was placed.
What About GOAT Return Policy?
The returns process can also be a bit complicated, with just three days to request a return label. Additionally, some final sale items are excluded from the return policy.
Although you can get a full refund, these are issued in the form of GOAT credit. This means that you will receive a store credit towards future purchases from the GOAT website, which may not be ideal if you're looking to get your money back.
Items must be returned in the same condition as they were shipped, e.g., with the shoe box.
All in all, GOAT is a safe website. While there have been a few complaints by some majorly disappointed users, the vast majority of reviewers have had a positive experience with the website.
GOAT Customer Service
GOAT's customer service team is available to help with any issues you may have. You can contact them 24/7 via email or live chat on their website. They also have a comprehensive FAQ section on their website, so you may be able to find the answer to your question without even having to contact customer service.
Overall, reviewers who have contacted GOAT seem to be happy with the customer service. From both the buyer and seller perspective, many users of the site have said that the customer service team is quick to respond and helpful when addressing issues.
Best GOAT Alternatives
While GOAT is legit for buying and selling sneakers, they aren't the only option out there. If you're looking for some alternatives to GOAT, there are a few other websites that might be worth a look.
StockX
StockX is a marketplace for buying and selling sneakers, streetwear, NFTs, and electronics. They have a wide selection, including rare and limited-edition shoes. You can buy or sell sneakers on StockX and all the sneakers sold on their website are thoroughly authenticated by their team of experts.
Don't know if StockX is the real deal? Our comprehensive article on whether StockX is legit will tell you everything you need to know.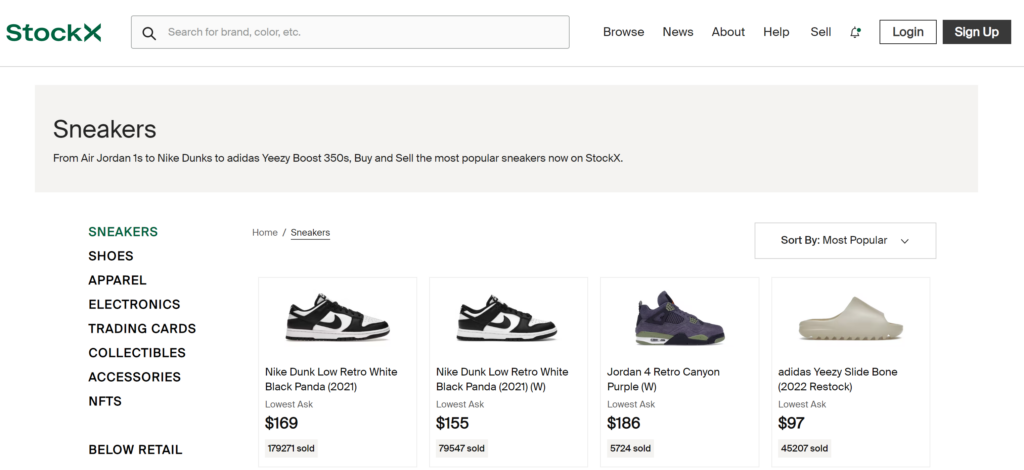 Flight Club
Flight Club is a sneaker consignment store that has locations in New York, Los Angeles and Miami. They also have an online store where you can buy and sell sneakers. Whether you're looking for your next pair of kicks or looking to unload an old pair, Flight Club is the place to do it.
They offer competitive prices for both buyers and sellers, making it the perfect place to score a deal on that elusive pair of sneakers you've been searching for. Flight Club is a great place to buy or sell rare and limited-edition sneakers.
KicksCrew
KicksCrew is a website that specializes in selling hard-to-find sneakers. They have a wide selection of sneakers, and you can also buy clothing and accessories on their website. If you're looking for that limited-edition sneaker or just want to stay up-to-date on the latest trends, KicksCrew is a great place to shop.
However, their return policy has come under criticism. Some customers have complained that they didn't have enough time to try on the shoes and decide if they wanted to keep them. Others have said that the 7-day window is too narrow if there are any issues with the shoes.
While KicksCrew's return policy may not be perfect, they do offer good customer service and a wide variety of products. For those reasons, they are still a popular destination for sneaker lovers.
Final Thoughts: Is GOAT Legit?
GOAT is a legit and great way to buy and sell sneakers. It's convenient and easy to use, and there are generally good deals to be found. If you're into sneakers and looking for a place to buy or sell them, GOAT is definitely worth checking out.
While there have been some complaints, the vast majority of shoppers have had a very positive experience and would recommend GOAT. So if you're in the market for a brand-new pair of sneakers, GOAT is a great place to start your search.
Want to learn step-by-step how I built my Niche Site Empire up to a full-time income?
Yes! I Love to Learn
Learn How I Built My Niche Site Empire to a Full-time Income
How to Pick the Right Keywords at the START, and avoid the losers
How to Scale and Outsource 90% of the Work, Allowing Your Empire to GROW Without You
How to Build a Site That Gets REAL TRAFFIC FROM GOOGLE (every. single. day.)
Subscribe to the Niche Pursuits Newsletter delivered with value 3X per week