31 Side Hustles for Teachers: How To Make Extra Money As A Teacher
When you buy something through one of the links on our site, we may earn an affiliate commission.
What are the best side hustles for teachers?
Teaching is such important work, but there can be many reasons for seeking a side job.
Whether it's because you're not getting paid enough, or you'd like to transition out of teaching eventually, we have a great list of second jobs for teachers.
No matter when you have spare time there are work opportunities that will fit around your current commitments as well. See the range of summer, evening, or weekend side hustles for teachers.
Best Side Jobs for Teachers
Some of these teacher side jobs are going to be more suitable for your situation than others. 
Even if you have not heard of some of these options, like affiliate marketing for example, make sure you investigate further. It might just what you're looking for!
There are many great ways to turn your teaching experience into an extra income.
Affiliate Websites 
We're always going to love the affiliate marketing option.
Whether you blog about a hobby, something in your field, or just a new interest, building affiliate sites to create passive income is one of the best long-term ways to make money online.
Have a hobby you love? Make a niche site around that. Live in a rural area? Make a rural content blog. Live in a tourist destination? Use the summer to show the online world around town.
You have options and niche websites can be a massive source of income. If you want a leg up on how to go from zero to four figures a month check out the Authority Site System Course.
---
Teach English Online
The demand for English as a Second Language (ESL) has never been higher.
As a teacher with a college diploma, you already have an advantage regardless of what you teach. Online ESL sites like VIPKid and dozens of others are always looking for qualified tutors.
Pay can range from $14 to $30 an hour and you have a very flexible schedule. Great way to make extra income as a teacher. You don't have to be an English teacher to be in high demand for online ESL.
---
Tutoring Locally
Maybe a family is looking for someone to do college prep with their children or to help a struggling child to keep up.
There are also adults going back to college and struggling with Gen-Ed requirements, seeking private tutors. As a teacher, you already have the credibility and authority to tutor both online and offline.
A private tutor can be one of the best side hustles for teachers out there. Especially because don't need to pick up extra skills to start.
---
Community College Classes
The adjunct life isn't glamorous, but it's a great way to earn a few thousand extra per credit hour taught.
You already have the lesson plans from your day job, so why not expand that resume and get paid to do it?
---
Sell Lesson Plans
Some teachers just excel at making great lesson plans, but for other teachers, it's a major struggle.
The ability to organize the information and create a step-by-step lesson plan can be very lucrative. Plenty of great teachers who struggle with lesson plans are happy to pay for those plans.
Lesson plans sell particularly well on Teachers Pay Teachers.
---
Selling Shoes
Getting additional income via retail arbitrage isn't new, but there is some serious potential reselling sneakers.
The market for shoes is huge!
If you want to learn how to make extra money flipping shoes, consider the Sneakerhead course. It's a great course that will lead you through every step of the way.
---
Flipping Tickets
Flipping tickets is a big business, and with online technology, anyone can get into that game!
Ticket flipping is 100% legal and a great way to make extra money.
If you want a shortcut to get started then check out the Ticket Flipping community.
---
Summer Camp
Summer camps come in all forms and many focus on specific educational or skill areas.
Take a look at what summer camp jobs are available. Working as a camp counselor could be an interesting way to make money as a teacher during the summer.
---
Mobile Notary
An official notary is required for many different types of paperwork.
You might be surprised how hard they are to find outside of a county courthouse!
Train, get certified,  and you can get $10-15 per document for what amounts to a few seconds of work. If you're willing to travel you can charge extra for travel expenses.
---
Blogging
Locally focused blogs, YouTube channels, and podcasts tend to do well.
It can be easy to rank for some serious keywords, work with local businesses for advertising deals, and build a following. This can be a great part-time job on the side that ends up making you a full-time income.
It can also work alongside other side hustles like:
being a local tour guide
offering rural rejuvenation consulting services
becoming an online newspaper for the area
The are many blogging possibilities whether you live in a city or are looking for business ideas for rural areas.
---
Online Courses
As a teacher, you already have a specialty area of study, and the skills to create courses, lesson plans, and teach.
Why not create online courses that can sell 24/7 year-round?
Building and selling an online course is a great way to turn your current teaching skills into a long-term source of passive income.
---
YouTube
It's amazing how much some very small YouTube channels are making.
As a side job for teachers, YouTube is perfect – you're already someone who is comfortable in front of an audience!
Talk about teaching
Show the local community
React to videos about something in your field,
Once you've built up a following, there is a range of ways to monetize the channel from YouTube affiliate marketing to Patreon.
Mr. Terry History is a great example. In less than a year grew his channel to nearly 280,000 subscribers just from reacting to popular history videos on YouTube as a history teacher.
---
Freelance Transcriptionist
Transcription is a service that is in high demand because even the best automatic transcription software isn't great.
With a good computer and a few basic tools to increase productivity, you can offer this service.
Legal transcription, medical transcription, podcast transcription, and interview transcriptions are all hugely in need of more help.
Multiple sites like Upwork have a lot of work. Pay starts at around $15 an hour and goes up to $35 an hour for experienced fast transcriptionists.
---
Freelance Writing
Freelance writing is another great second job for teachers.
Good freelance writers are always in demand and there are many companies hiring. Some platforms have few sign-up requirements, while others have a more stringent process. Higher pay usually comes with the latter.
Sites like Textbroker and iWriter are easy to get started on, while higher-paying positions can be found on the likes of ProBlogger. 
There's plenty of money for really good writers out there. More than one teacher started freelance writing as a side hustle or side gig and ended up making a full time income off of it.
---
Become a VA
Being organized, able to get things done, and a clear communicator are important parts of being a VA.
Finding a good virtual assistant can be a serious challenge. Many business owners are willing to pay really good hourly rates for a good VA, even for just a few hours a week.
Ten hours a week during summer sounds really appealing if you can charge $35-40 an hour for it.
---
Translation Work
Are you good with another language?
This is a great way to make a side income as a teacher. There's always translation work that needs to be done whether in person as a translator or working on documents online.
It's not just for common languages like Spanish, French, or German, either. A quick check Upwork will show requests for Mandarin, Japanese, Arabic, and Tagalog.
If you're the only one who can translate a document for someone, you can charge premium rates.
---
Local Tour Guide
Every place has a story of some kind, whether it's a city or a very rural small town.
Earn extra income by learning about the local sites or history and offering local tours.
You'll get to interact with people, dive into the history of an area, and even get paid for it. This is a great little side hustle that can go hand in hand with being a local blogger or building a YouTube channel.
---
Gig Economy Jobs
This might not be the fastest way to get wealthy, but the gig economy does offer a lot of opportunities to build an extra income.
There are countless food delivery apps, you have Uber and Lyft for serving transportation needs, and that's just scratching the surface.
Dig down and there are apps to make money:
doing yard work
caring for pets
running errands
Take a look at what's in demand locally.
---
Freelance Editing & Proofreading
Especially good for the English teacher who has an eye for detail.
There's an old stereotype that English majors are either writers or editors but rarely both. If you're an eye for detail teacher then offering editing and proofreader services is a great way to boost your income.
---
Babysitting
If you love kids then why not offer babysitting or daycare services during the summer?
This can be a practical way to earn extra cash while providing a service that makes sense. If this isn't quite your thing then consider pet sitting. Animal lovers should love that option!
---
House Sitting
Many people take their vacations in the summer.
As a teacher, you have most of the summer off. Why not offer house-sitting services for a little extra cash to boost that summer income?
This is one of those side hustles for teachers that often gets overlooked. But it makes perfect sense as a way to make more money!
---
Picking & Flipping
If the conventional summer job isn't for you, why not look at picking and flipping?
Spend a fun summer hitting all the yard sales, garage sales, local auctions, and look for those great deals. Find something valuable being sold cheap and flip it online or in-person for a profit.
This is a great side hustle for teachers looking to earn extra money and fits well with YouTube or blogging. Merging the two can lead to multiple streams of income.
---
Seasonal Tasks
No one likes to clean gutters, rake leaves, or shovel snow, but someone's got to do it!
Depending on where you live there will be plenty of other seasonal tasks to add to this list.
Doing the jobs no one else wants to do is a great way to make extra cash. Pay attention to local farms, as well. In Iowa, for example, corn roguing and detasseling pays well. Fruit picking on weekends in the fall is another option in many areas.
---
Become a Real Estate Agent
Selling real estate is a serious weekend side job that can lead to a major income stream that can change your life.
Teachers have time in the summer. Getting certified to show and sell houses is a great way to make extra money and learn skills that can pay off big time in other areas of life, as well.
---
Summer Job
Picking up a part-time job for the summer isn't glorious but it's an easy way to grab extra income.
For teachers, being picky about a summer job with a focus on learning new skills, abilities, or trades can really open doors in the future for better-paying gigs or side hustles.
That doesn't only help you earn extra money but also gives you skills to make more and more every single year thereafter.
---
Used Furniture Flipper
Buy and resell cheap used furniture for a profit.
Learn upholstery, deep cleaning, woodwork, and restoration. Turn an old battered piece of furniture into something that looks much nicer, smells good, and sells for many times the original purchase price.
---
Local Hauling Services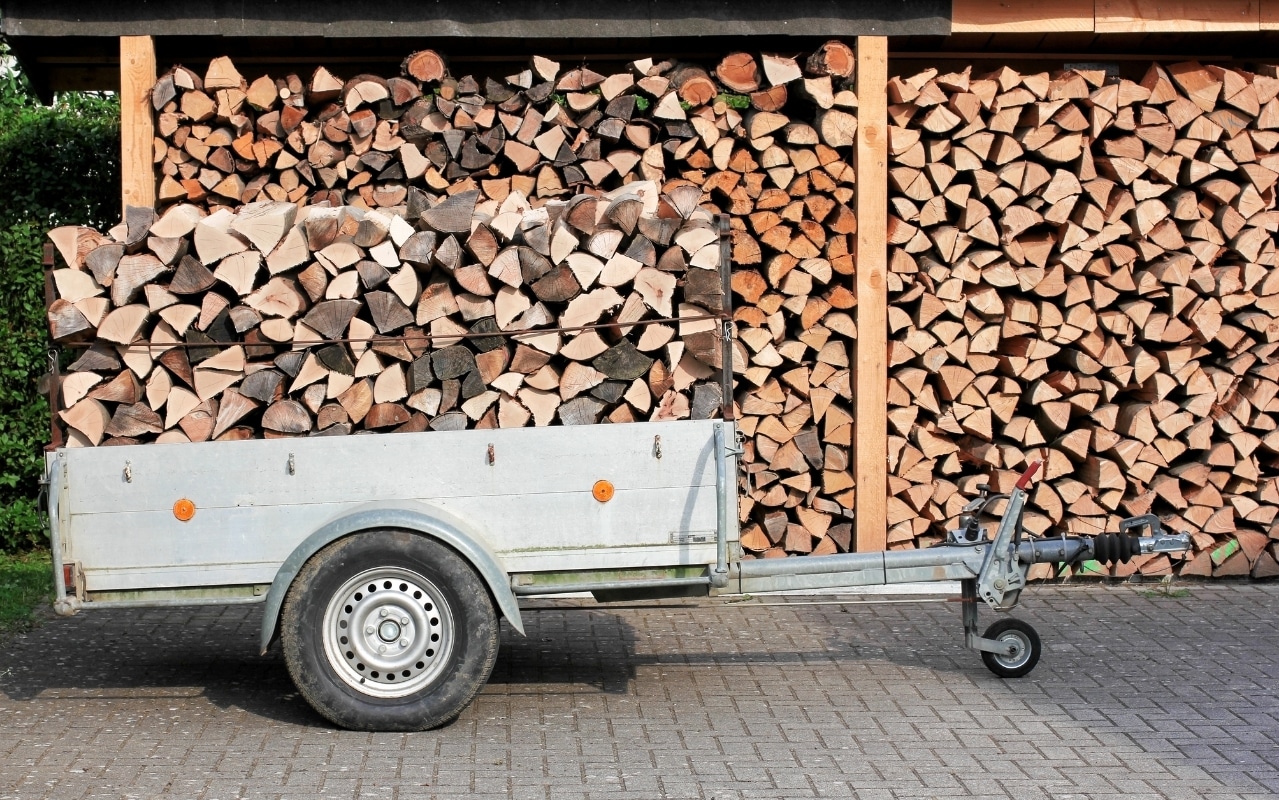 Have a big hauling truck?
Someone is always going to need stuff hauled:
Junk and scrap
Home renovation waste
Firewood
Furniture
Building materials
Whatever the reason, if you can offer local hauling services you will get a lot of phone calls throughout the year.
This is also one of the great side hustles for teachers that doesn't tax mental ability. It lets your brain rest while making some extra money.
---
Part-Time Business Meeting a Local Need
In some places there are glaring needs for a different type of business, but maybe not enough to support a full-time small business.
That's an opportunity for a teacher to start a part-time business that meets those local needs.
For example:
Instrument tutoring
Selling crafts
Photography
Garden maintenance
---
Start an Etsy Store
There are many things to sell on Etsy.
It's not only hand-crafted items either! Sell everything from digital downloads, like workbooks and prints, to plants and candy (and you can also learn how to sell digital downloads on WordPress here).
For the creative-minded person, this is a great way to make money and build a business.
---
Grade ACT/SAT Tests
Sometimes the best side hustles for teachers are the ones that are kind of obvious.
Grading ACT and SAT tests are outsourced, usually by companies like Pearson's. This can be a very easy way for teachers to put a little bit of extra money away.
---
Online Publishing
Create a teacher's planner or journal that meets needs most others don't.
Look at the possibility of low content books or selling short stories online. Online publishing takes a lot of work but it also holds serious potential as a side job for teachers.
---
Best Side Jobs For Teachers
Figuring out how to build a side income as a teacher can feel overwhelming, but there's no reason for that.
There are many potential part-time jobs for teachers out there for adding a little extra money to the bank account during any spare time.
Hopefully, this list gave you the courage to give some old ideas a try and even consider some brand new ones. There are plenty of side hustles for teachers out there!
Want to learn step-by-step how I built my Niche Site Empire up to a full-time income?
Yes! I Love to Learn
Learn How I Built My Niche Site Empire to a Full-time Income
How to Pick the Right Keywords at the START, and avoid the losers
How to Scale and Outsource 90% of the Work, Allowing Your Empire to GROW Without You
How to Build a Site That Gets REAL TRAFFIC FROM GOOGLE (every. single. day.)
Subscribe to the Niche Pursuits Newsletter delivered with value 3X per week