75 Best Apps To Make Money, Save Money, and Earn Rewards Without Getting Scammed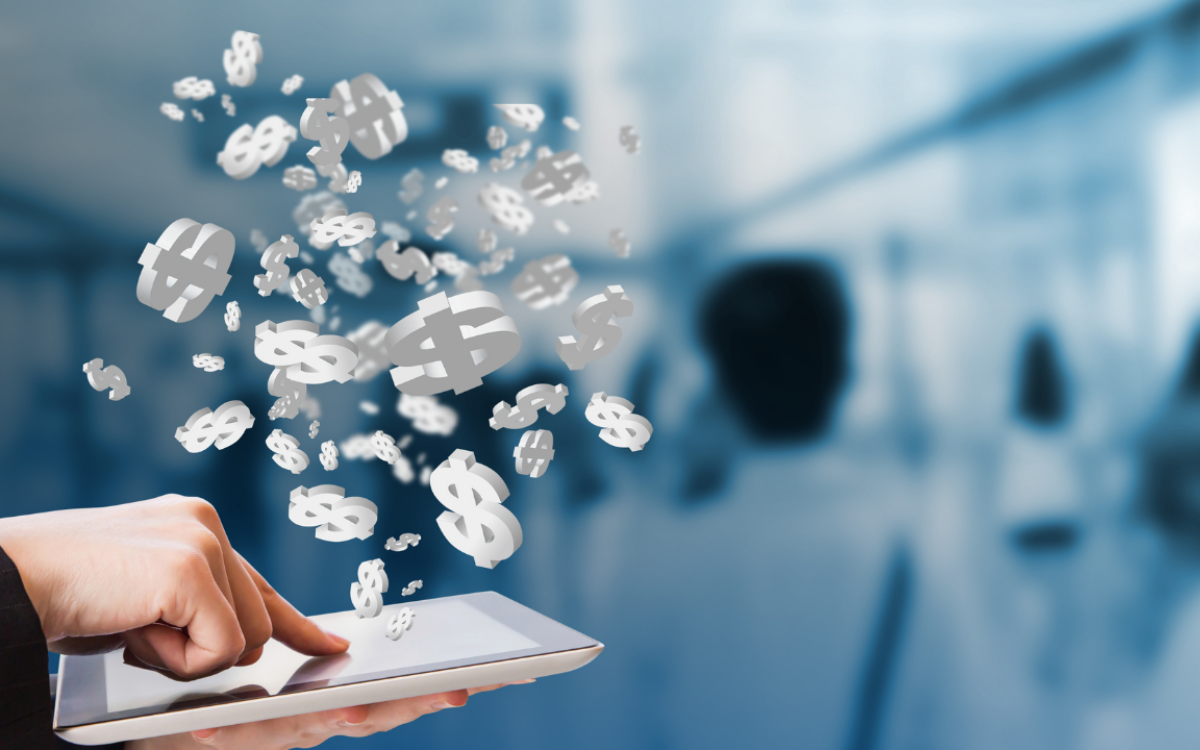 When you buy something through one of the links on our site, we may earn an affiliate commission.
Making extra cash can be as simple as finding the best app to make money. Scores of apps exist to earn money through work, savings, investing, etc. Not all apps will be right for you, though.
I've scoured the Google Play Store and Apple App Store for all the options and reviewed each to help you find only the best money-making apps.
How We Chose the Best Money Making App
Each of the best money-making apps on this list allows you to do one of the following:
Earn extra money
Invest money
Save money
Earn a gift card
While none of these Android apps and Apple apps will make you rich, used in combination with each other, you can make a steady side income and save money on your everyday expenses.
I ensured all money-earning apps were legitimate through a combination of personal testing and looking at user reviews. This ensured that no scams made this list.
Delivery and rideshare apps work by connecting people who need a ride with a driver. Alternatively, they may involve having you pick up and deliver food or groceries. If you have a solid ride, you can make some extra money with your car.
1. Uber Eats
I drove for Uber Eats in 2021 in a mid-sized college town. You pick up orders from restaurants and deliver them to customers. I averaged $2,800 each month after expenses.
Pros of Uber Eats:
Mostly flexible working hours
Cash-out daily
Perks include full tuition coverage
Cons of Uber Eats:
IOS
Android
---
2. Uber Driver
With Uber Driver, you take people where they need to go and get paid. The app is the same as Uber Eats, so you can potentially do both. Earning potential will be better in larger cities or tourist destinations.
Pros of Uber:
Flexible working hours
Cash-out daily
Perks include full tuition coverage
Cons of Uber:
IOS
Android
---
3. Lyft
Lyft is similar to the Uber Driver app. You drive people where they request and earn cash, including some potentially great tips. You will fare better in larger cities or heavy tourist/business locations.
Pros of Lyft:
Easy to use and free app
Extra perks for drivers
Cash-out daily
Cons of Lyft:
Potential for drunk or rude passengers
IOS
Android
---
4. Doordash
Doordash is a rival to Uber Eats and other food delivery apps. One of the benefits is the company has over a 50% market share meaning more people are ordering from the app. Try using multiple money making apps in smaller markets to improve numbers.
Sign Up for DoorDash Now
Pros of Doordash:
More potential customers
Numerous perks for drivers
Cash-out daily
Cons of Doordash:
IOS
Android
---
5. Instacart
Instacart is similar to apps like Doordash and Uber Eats. The difference is that you are picking up groceries rather than food from restaurants. This can be a better option to minimize gas prices and vehicle wear and tear.
Pros of Instacart:
Lower gas consumption
Less wear and tear on your car
Flexible working hours
Cons of Instacart:
Primarily in major cities
IOS
Android
---
6. Grub Hub
Another app similar to Doordash and Uber Eats, Grub Hub allows customers to order from restaurants and have food delivered.
Working on multiple money making apps, such as Grub Hub and Doordash, can benefit smaller markets.
Pros of Grub Hub:
Potential for great tips
Instant cash-outs daily
More earnings potential
Cons of Grub Hub:
IOS
Android
---
7. Shipt
Shipt is similar to Instacart, allowing users to order products from local retailers and grocery stores. You can sign up to be a shopper and pick up orders for users to be delivered on the same day to their homes.
Pros of Shipt:
Flexible working hours
Benefits such as subsidized car insurance
Special bonuses and rewards
Cons of Shipt:
IOS
Android
Best App To Make Money Through Investing and Savings
These money making apps provide opportunities for investing, such as stocks and crypto, or they can help you save money. Savings apps usually help you trim bills and find areas to cut expenses.
8. Acorns
Acorns is a savings and micro-investing app that rounds up your purchases and saves the spare change. With savings tools, you get a host of investment opportunities from experts.
Pros of Acorns:
Automatic round-up investing
Easy-to-use app
Cashback at certain retailers
Cons of Acorns:
High fees for lower account balances
IOS
Android
---
9. Stash
Stash provides you with the opportunity to invest using fractional shares (and we have a full guide on whether Stash is legit). This lets you purchase partial shares of stocks without needing tons of money in your bank account to get started. New accounts will receive a sign-up bonus.
Pros of Stash:
Opportunity to purchase fractional shares
Sign-up bonus for each app user
Investing advice from experts
Cons of Stash:
IOS
Android
---
10. DiversyFund Fundrise
DiversyFund provides you with the opportunity to invest in REITs (real estate investment trusts). These allow you to diversify your investments and can potentially offer higher returns.
Pros of DiversyFund:
Diversified investment opportunity
Low minimum investment amount
Easy to use app
Cons of DiversyFund:
Highly illiquid investment
IOS
Android
---
11. Public.com
The Public.com app allows you to invest in stocks and crypto through an intuitive app. You can invest as much or as little as you want, including lower-value investing through stock slices.
Pros of Public.com:
Offers stock slices
Intuitive platform
Multiple ways to invest
Cons of Public.com:
Some customer service issues
IOS
Android
---
12. Robinhood
Robinhood is an investing app that lets you buy shares of stocks without paying commissions. Remember, though, if something is free, you are likely the product. Your data and trades will be collected and sold.
Pros of Robinhood:
Commission-free trading
Easy to use app
No account minimum
Cons of Robinhood:
IOS
Android
---
13. Webull Invest
Webull is another zero commission app similar to Robinhood. The app lets you trade ETFs and stocks as well as crypto. There is no minimum amount to get started with trading tools that can help you succeed.
Pros of Webull Invest:
Both equities and crypto are available
No minimum to get started
Commission-free trading
Cons of Webull Invest:
IOS
Android
---
14. Coinbase
Coinbase is a mobile crypto wallet that makes it easier for technically-savvy users to buy, store, and trade in cryptocurrencies (find out if Coinbase is legit). The app regularly gives away free crypto in exchange for learning about the currency.
Pros of Coinbase:
Low account minimum
Over 20 cryptocurrencies are available
Free coins for learning
Cons of Coinbase:
IOS
Android
Best App To Make Money Through Shopping
These money making apps provide you with discounts for shopping at specific stores or pay you to be a secret shopper and give your opinion.
15. Mobee
Mobee is a secret shopper app that gives you "missions" to shop at specific locations for rewards. Missions will vary and include tasks like buying a coffee from Starbucks or eating a meal at a local restaurant.
Pros of Mobee:
Free meals and other items
Awarded points for shopping
Do missions when you want
Cons of Mobee:
IOS
Android
---
16. Field Agent
The Field Agent app lets you earn money through secret shopper jobs, surveys, and audits. The app provides you with assignments and lets you select what you want when you want. You get paid for the successful completion of each assignment.
Pros of Field Agent:
Multiple ways to earn money
Work with large brands
Higher paying than some apps
Cons of Field Agent:
Less work in smaller cities
IOS
Android
---
17. Market Force Shopper
Market Force is a mystery shopping platform that connects companies with mystery shoppers. The mobile app is called Eyes:On and handles everything from providing assignments to uploading reports.
Pros of Market Force Shopper:
Get paid cash
Simple to use app
Diverse assignments
Cons of Market Force Shopper:
Pays lower than similar apps
IOS
Android
---
18. Capital One Shopping
The Capital One Shopping app gives you the opportunity to save money when shopping online at major retailers. You don't have to have a Capital One account or credit card to utilize their shopping discounts.
Pros of Capital One Shopping:
Available to everyone
Save money at major retailers
Free to use
Cons of Capital One Shopping:
IOS
Android
Best App To Make Money Through Caring For Pets and Kids
These apps connect you with parents or pet owners that need services such as babysitting, dog walking, or boarding their pets.
19. UrbanSitter
UrbanSitter is an app that connects professionally-vetted babysitters, nannies, and tutors with parents in need of their services. If you qualify, you can offer your services on the app and set your prices.
Pros of UrbanSitter:
Flexibility in working hours
Set your own rate
Easy to use app
Cons of UrbanSitter:
IOS
Android
---
20. Rover
Rover allows you to board and walk pets. The app lets you set your hours and rates. You must pass their verification process to join, ensuring that trusted walkers and sitters are on the platform.
Pros of Rover:
Flexible working hours
Set your own rates
Easy to use app
Cons of Rover:
Limited sitter protection
IOS
Android
---
21. Wag
Wag is a dog walking app that allows dog owners to connect with walkers and pet sitters. You can sign up to walk dogs and pet sit for people in your area. The app lets you set your hours and rates.
Pros of Wag:
Flexible working hours
Set your own rate
Easy to use app
Cons of Wag:
IOS
Android
Best App To Make Money Through Being Healthy
These apps allow you to make money or get rewards by meeting specific health goals or regularly participating in certain healthy activities.
22. Sweatcoin
Sweatcoin is a cryptocurrency with the novel idea of making walking fun. Each Sweatcoin is mined as you walk. The coins that you mine are usable in the apps marketplace. New offers are added regularly.
Pros of Sweatcoin:
Earn coins while you walk
Marketplace for spending coins
Free to use the app
Cons of Sweatcoin:
Monthly cap for earning coins
IOS
Android
---
23. Lympo
Lympo is an alternative to Sweatcoin, allowing you to earn Lympo coins through exercise. The app lets you exchange your coins for discounts on certain products. You can also earn through referrals.
Pros of Lympo:
Earn through exercise
Offers significant discounts
Meet your health goals
Cons of Lympo:
IOS
---
24. StepBet
StepBet is an app designed to motivate you to meet your health goals. The app hosts multiple games where people pay into a pool with the goal of completing a certain number of steps. Those who meet the goal split the pot.
Pros of StepBet:
Pays out in cash
Works with major health apps
Easy to track your progress
Cons of StepBet:
IOS
Android
---
25. HealthyWage
HealthyWage hosts various challenges that allow you to pay into a betting pool to win money. At the end of the challenge, each person who meets the goal wins a part of the betting pool. The app claims prizes of up to $10,000.
Pros of HealthyWage:
Earn by being healthy
Easy to join challenges
Pays out in cash
Cons of HealthyWage:
No long-term earning potential
IOS
Android
---
26. DietBet
DietBet is another app geared towards helping people lose weight and stay healthy. You pay into a betting pool with a promise to lose a certain percentage of weight by a specified time. All people who lose the given weight win a split of the money.
Pros of DietBet:
Helps you lose weight
No money loss guarantee
Multiple betting pools available
Cons of DietBet:
IOS
Android
---
27. Evidation
Evidation is a health app that gives you the potential to earn rewards by completing specific tasks. Aside from the usual walking and exercise activities, you can also earn by logging sleep, practicing good eating habits, and answering surveys.
Pros of Evidation:
Earn money from being healthy
Pays out in cash
Multiple ways to earn money
Cons of Evidation:
Takes a long time to earn
IOS
Android
Best App To Make Money Selling Things
These apps allow you to sell items used or new and present an excellent opportunity to make money through arbitrage.
28. OfferUp
OfferUp is a marketplace founded as a competitor to Craigslist. The emphasis is on selling locally, but users can sell across the United States. Everything from cars to furniture and plants is sold on the website.
Pros of OfferUp:
Many categories to sell under
Set your own pricing
Both mobile and web apps
Cons of OfferUp:
Some haggling with customers
IOS
Android
---
29. Poshmark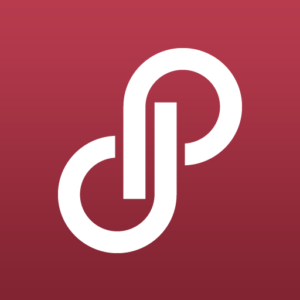 Poshmark is, as the name implies, a place to sell posh items in the fashion, home decor, and beauty industries. Many of the products here are luxury brands in categories such as bags, shoes, coats, dresses, and more.
Pros of Poshmark:
People willing to pay higher prices
Easy to upload items
Free authentication for luxury items
Cons of Poshmark:
IOS
Android
---
30. Foap
Foap is a bit different than other marketplaces on this list in that the product is photos and videos. You can upload your photos or videos onto the app for individuals and brands to purchase for use.
Pros of Foap:
Easy to upload photos and videos
Works with major brands
Lots of photo requests from companies
Cons of Foap:
High level of competition
IOS
Android
---
31. Mercari
Mercari is an online marketplace that allows you to sell and ship everything without leaving your home. The app makes it easy to list products and even authenticates luxury items.
Pros of Mercari:
Authentication for luxury items
Sell and ship from home
Easy to upload items
Cons of Mercari:
Limited customer service options
IOS
Android
---
32. Decluttr
The app allows you to "Decluttr" your life by selling things. The company buys products directly from sellers. You can sell everything from books and CDs to technology such as computers and game consoles to make more money.
Pros of Decluttr:
Easy to navigate platform
Next day payments
Free shipping to the company
Cons of Decluttr:
Potential for items not to be accepted
IOS
Android
---
33. Snapwire
Snapwire is similar to Foap, allowing you to sell photos and videos in an online marketplace. You can upload content directly from your phone and enable companies or individuals to purchase it for commercial use.
Pros of Snapwire:
Marketplace and specific requests from companies
Easy to upload photos and videos
Free to download
Cons of Snapwire:
High fees and lots of competition
IOS
Android
---
34. Bookscouter
As the name implies, Bookscouter helps you buy and sell books and textbooks for more money. The app works by connecting you with vendors willing to buy your books. Not all books are available to sell through the app.
Pros of Bookscouter:
Free to use the app
Finds you highest price
Makes it easy to find vendors
Cons of Bookscouter:
IOS
Android
---
35. Tradesy
With Tradesy, you can list and sell vintage, luxury, and designer clothing and accessories. Everything from high-end handbags to rare vintage clothing can be listed and sold on the platform.
Pros of Tradesy:
Sell at your own price
Higher-paying customers
Easy to upload items
Cons of Tradesy:
IOS
Android
---
36. Amazon Seller
The Amazon Seller app makes it easier to manage your Amazon store when away from the computer. You can utilize methods like dropshipping on Amazon or selling your own products to make money.
Pros of Amazon Seller:
Manage your store on the go
Analyze sales and trends
Easy to use the app
Cons of Amazon Seller:
Lacking some needed features
IOS
Android
---
37. Flyp
Flyp makes it easier for you to sell clothing. The app connects you with professionals who will handle the entire sales process, from photography to shipping. You earn a portion of the sales after commissions and fees are paid.
Pros of Flyp:
Easier to sell clothing
Less work on your part
Protection policy for merchandise
Cons of Flyp:
IOS
---
38. Honeygain
The Honeygain app allows you to sell unused mobile data and Wi-Fi to data analysts. According to the app, only trusted partners can use the platform, such as Fortune 500 companies.
Pros of Honeygain:
Cons of Honeygain:
IOS
---
39. NextDoor
NextDoor is an app focused on connecting neighbors. You can use the app to communicate with people in your area and even list items for sale. Since the app is local, you can cut out shipping and other fees that normally eat into profits.
Pros of NextDoor:
Cut out shipping fees
Sell to local people
Multiple other purposes
Cons of NextDoor:
IOS
Android
---
40. Facebook Marketplace
You can access the Facebook Marketplace through the regular Facebook App. The Marketplace gives you a space to list items and sell them to locals in your area. You can avoid shipping fees by delivering products or having people pick them up in person.
Pros of Facebook Marketplace:
Cut out shipping fees
Connect with local buyers
Free to post items
Cons of Facebook Marketplace:
IOS
Android
Best App To Make Money Through Cash Back
Cashback apps allow you to save money by offering a cashback percentage for certain purchases.
41. Ibotta
Ibotta works with merchants to offer cashback and product savings in-store and when shopping online. The company makes money on commissions when customers use their app. The amount you get back will vary.
Start Saving with Ibotta Now
Pros of Ibotta:
Easy-to-use app
Works with many major retailers
Online and in-store shopping options
Cons of Ibotta:
Limited online selection from some stores
IOS
Android
---
42. Rakuten
Rakuten is similar to Ibotta, offering cashback with the chance to get cashback at over 3,500 stores as Paypal cash. How much you get back varies, but it can be as high as 15% or more for certain purchases. You also get a welcome bonus for signing on.
Pros of Rakuten:
High cashback percentages
Works with lots of brands
Sign up bonus
Cons of Rakuten:
Long wait between payouts
IOS
Android
---
43. Shopkick
Shopkick is a cashback app that allows users to upload proof of purchase of specific products. After confirmation of purchase, you can receive rewards points to use for shopping and gift cards from select retailers or take it as PayPal cash.
Pros of Shopkick:
Easy to get started
Simple to scan items
Rewards for just visiting retailers
Cons of Shopkick:
IOS
Android
---
44. Fluz
Fluz is a cashback app that offers up to 35% on select purchases. The company works with major retailers and even allows you to invite friends for extra cashback on each purchase they make.
Pros of Fluz:
Cashback on invite's purchases
Up to 35% back
Combine with other offers
Cons of Fluz:
IOS
Android
---
45. BeFrugal
BeFrugal is a cashback and coupons app that promises up to 40% cash back at over 5,000 stores. The app provides multiple options for payment, including check, bank account deposit, PayPal, and more.
Pros of BeFrugal:
Works with over 5,000 stores
Up to 40% cashback
Multiple ways to get paid
Cons of BeFrugal:
IOS
Android
---
46. Fetch Rewards
Fetch Rewards is a shopping app that gives you cashback and rewards from various retailers and restaurants. Rewards can be redeemed from over a hundred retailers. As with similar apps, you upload your receipt to confirm purchases.
Pros of Fetch Rewards:
Easy to upload receipts
Rewards from hundreds of retailers
Can use receipts with multiple apps
Cons of Fetch Rewards:
Limit to number of receipts you can upload
IOS
Android
Best App To Make Money Through Surveys, Tasks, and Advertising
These apps allow you to take surveys and perform specific tasks like watching videos for a small payment. You can pass the time but don't expect super high earnings.
47. Swagbucks
Swagbucks gives you multiple ways to make money, including taking surveys, watching videos, shopping, using coupons, and more. The company pays out either through gift cards or direct to your bank.
Try Swagbucks Now
Pros of Swagbucks:
Many ways to earn
Savings through normal shopping
Easy to use and earn
Cons of Swagbucks:
Some extremely low-paying offers
IOS
Android
---
48. Google Opinion Rewards
Google Opinion Rewards is a survey app that enables brands to create surveys for users to respond to. The app is relatively simple and offers compensation anytime you complete a survey that you're qualified for.
Pros of Google Opinion Rewards:
Easy-to-use interface
Quick surveys
Simple to get started
Cons of Google Opinion Rewards
Limited earnings potential
IOS
Android
---
49. iPoll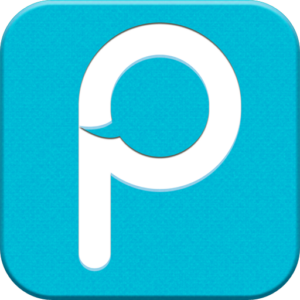 Another survey app, iPoll, allows companies to create surveys targeted towards specific users. You can go through each offer to determine if you qualify and complete surveys. Earnings are on the lower end.
Pros of iPoll:
Lots of surveys to complete
Easy to get started
Rewards other than cash (airline points, gift cards, etc.)
Cons of iPoll:
IOS
Android
---
50. Toluna
Toluna is a survey app that allows users to voice their opinions on major brands. You can earn points and exchange them for rewards from eCommerce stores like Amazon or for cash.
Pros of Toluna:
Easy-to-use app
Numerous rewards available
Short surveys
Cons of Toluna:
IOS
Android
---
51. Userfeel
Userfeel is a user experience testing platform that lets users test on mobile devices or desktops. You can get paid to test out different aspects of a company's website for extra money (learn how to get started with these website testing jobs). Before getting started, you must first apply to be a tester.
Pros of Userfeel:
Pays better than surveys
Cash or rewards available
Multiple platforms to test
Cons of Userfeel:
Must apply to be a tester
IOS
Android
---
52. OnMyWay
The OnMyWay app pays you to avoid texting and driving. Simply download the app, set it up, and avoid texting and driving. The app gives you a certain amount of money for each mile which can be exchanged for cash cards or other rewards.
Pros of OnMyWay:
Simple to install and setup
Claim for cash or other rewards
Free to download and use
Cons of OnMyWay:
IOS
Android
---
53. Money Machine
Money Machine is a survey app that gives users the chance to provide their opinion on topics across a wide range of categories. Upon successful completion, users are awarded points exchangeable for rewards and prizes.
Pros of Money Machine:
No advertisements
Easy-to-use app
Wide range of survey categories
Cons of Money Machine:
Android
---
54. Surveys On The Go
Surveys On The Go is similar to many other survey apps. They offer users the chance to fill out surveys to let companies know what they think about products or potential buying patterns. The company pays cash for surveys rather than points.
Pros of Surveys On The Go:
Pays cash instead of points
Shorter surveys
Higher paying than similar apps
Cons of Surveys On The Go:
Fewer survey opportunities
IOS
Android
---
55. GigWalk
The GigWalk app lets companies create tasks for individuals to perform for cash rewards. Most of these tasks fall under the mystery shopper and brand feedback category. You can work whenever you want if tasks are available.
Pros of GigWalk:
Work when you want to for extra money
Get paid through PayPal
Easy to get started
Cons of GigWalk:
Potentially few gigs available
IOS
Android
---
56. S' more App
If you don't mind seeing advertisements on your phone's lock screen, the S'more app could be a good fit. The app allows ads to appear throughout your lock screen and provides you with points. These points can be exchanged for gift cards to popular retailers.
Pros of S'more App:
No need to interact with ads
Gift cards from top retailers
Cons of S'more App:
Android
---
57. FeaturePoints
FeaturePoints is a survey and rewards app that gives you multiple ways to earn. You can complete surveys, contests, and earn cash back on purchases. Points can be redeemed for gift cards to major retailers.
Pros of FeaturePoints:
Multiple ways to earn
Redeem points for gift cards
Short surveys
Cons of FeaturePoints:
IOS
Android
---
58. Receipt Hog
Receipt Hog lets you upload pictures of receipts in exchange for points. These points can later be exchanged for cash rewards via PayPal. The company accepts receipts from retailers both online and in-store.
Pros of Receipt Hog:
Easy-to-use app
Cash rewards
Earn from most retailers
Cons of Receipt Hog:
IOS
Android
---
59. NCPMobile
NCPMobile is a survey-based shopping rewards and cashback app from the National Consumer Panel. The app lets you earn gift cards and other rewards for sharing your opinion about products you purchase.
Pros of NCPMobile:
Receive rewards for your opinion
Easy to use app
Multiple ways to earn
Cons of NCPMobile:
Some user issues with the app
IOS
Android
---
60. GetUpside
GetUpside is a cashback rewards app that helps you save whenever you put gas in your car. The app works with select gas stations and lets you upload receipts. After confirmation, you are given a certain amount back.
Pros of GetUpside:
Easy to upload receipts
Save money on gas
Receive cashback via PayPal, e-gift card, or straight into your bank account
Cons of GetUpside:
IOS
Android
---
61. Dosh
The Dosh app gives you cashback whenever you shop at certain retailers. Unlike many apps, you don't need to upload receipts. Instead, link your card and receive a certain percentage back.
Pros of Dosh:
No need to upload receipts
Works with many retailers
Payout after $25
Cons of Dosh:
Doesn't work with all cards
IOS
Android
---
62. MindSwarms
MindSwarms offers you the chance to participate in studies and get paid. The app works by having you fill out prescreen information for different studies. You complete the survey questions and get paid if you qualify for the study.
Pros of MindSwarms:
Get paid cash
Easy to complete surveys
Get paid via PayPal into your bank account
Cons of MindSwarms:
IOS
Android
---
63. MobileXpression
MobileXpression gives you rewards for simply letting the app collect data about you. After installing the app, it will collect information about your browsing habits and similar information to include in marketing reports. You get paid for letting the app run in the background.
Pros of MobileXpression:
Passive method of earning
Redeem points for gift cards
Credits don't expire
Cons of MobileXpression:
Android
Best App To Make Money Freelancing
These apps connect people with skills like writing, graphic design, programming, etc., with companies or individuals that want to hire them.
64. Fiverr
Fiverr is a marketplace for freelancers of all varieties. Typical service providers include writers, graphic designers, voice talent, and more. You can post your services and create different pricing packages.
Start Earning on Fiverr Now
Pros of Fiverr:
You set your prices
Highly trafficked platform
Easy payments
Cons of Fiverr:
IOS
Android
---
65. Upwork
Upwork is the world's largest market for freelance talent. This also means it's one of the first places businesses turn to when hiring workers. You can post a range of offerings from writing to coding and development, then make money online.
Get Started on Upwork Now
Pros of Upwork:
Processes over $1 billion in transactions yearly
Over 100,000 active buyers yearly
Generally higher-paying work
Cons of Upwork:
Takes time to build a reputation
IOS
Android
---
66. Task Rabbit
Task Rabbit is different from other freelancing apps where people hire service providers. Instead of services like writing, you can advertise your handyman skills for things like moving or putting together furniture.
Pros of Taskrabbit:
Easy to offer services
Charge what you want
Flexible scheduling
Cons of Task Rabbit:
Lots of lower-priced competition
IOS
Android
Best App To Make Money Renting Your House or Vehicle
If you have extra rooms in your home, an unused vacation property, or a vehicle you can rent out, these apps can connect you with people willing to give you money.
67. Fluid Market
The Fluid Market app allows you to list pickup trucks, cargo vans, and box trucks for rent (and we also have a guide for how to start a box truck business that will help). You can list vehicles when you want, potentially giving you a great way to make money when your fleet isn't in use.
Pros of Fluid Market:
Easy to use app
Complete control of rental schedule
Full insurance coverage
Cons of Fluid Market:
Additional wear and tear on vehicles
IOS
Android
---
68. Neighbor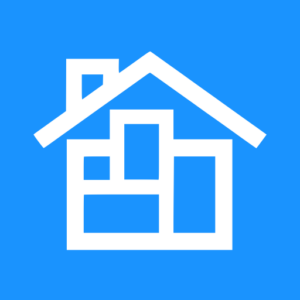 Using the Neighbor app, you can rent out storage space for people to store their car or other items. If you have extra space at your home, such as your garage, carport, or a driveway for vehicles, you can rent it out.
Pros of Neighbor:
Easy to use app
Set your own pricing
Highly passive income
Cons of Neighbor:
Fees can eat into profits
IOS
Android
---
69. Airbnb
Airbnb lets you rent out a room in your home or an entire home or apartment per day. People looking for an alternative to hotels can choose to stay in your place for a fee. You control the schedule and when you want your property or room listed.
Pros of Airbnb:
Rent out unused space
Passive income opportunity
Set your own prices
Cons of Airbnb:
Cleaning cuts into profits or time
IOS
Android
---
70. Outdoorsy
Outdoorsy is Airbnb meets camping. You can rent out your RV or camper to others when not in use. The smartphone app lets you set your own pricing and availability.
Pros of Outdoorsy:
Set your own pricing
Passive income opportunity
Easy to use app
Cons of Outdoorsy:
IOS
Android
---
71. Turo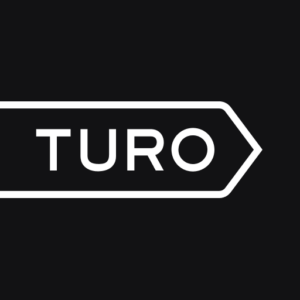 Turo is a way to rent out your vehicle for a fee (but is Turo legit?). You can set the price and days you want to rent out, and people can use your vehicle as an alternative to renting from a company. All types of vehicles can be rented, from trucks to exotics to sedans.
Pros of Turo:
Passive income opportunity
Set your own fees
Easy to set up app
Cons of Turo:
IOS
Android
Best App To Make Money Playing Games
These apps give you rewards to play games. Usually, these apps are funded through advertising and share ad revenue the more you play.
72. Bananatic
Bananatic is a gaming app that rewards you for playing and testing different games. You receive Bananas for completing in-game tests and writing reviews of games. These Bananas can be redeemed for rewards and cash cards.
Pros of Bananatic:
Get paid to play games
Cash and reward options
Web and mobile apps
Cons of Bananatic:
Android
---
73. Mistplay
Mistplay bills itself as an app that pays you to play games. Companies pay to have their games featured, and you receive a portion of that. The platform also allows developers to test their games (and don't miss our review on whether Testerup is legit).
Pros of Mistplay:
Diverse selection of games
Earn rewards for play
No ads in the games
Cons of Mistplay:
Android
---
74. PlaytestCloud
PlaytestCloud is a platform for game developers to test their games and receive reviews from real gamers. You can participate by playing games and receiving rewards for taking surveys about your experience.
Pros of PlaytestCloud:
Pays cash to your Paypal account
Free to join the platform
Potentially high earning rate
Cons of PlaytestCloud:
Inconsistent monthly earning
IOS
Android
---
75. Cashyy
Cashyy lets you earn rewards and cash through completing missions within certain games. Developers pay to have their game featured on the Cashyy platform like other gaming-centric apps. You receive a percentage of that revenue upon completing specified missions playing games.
Pros of Cashyy:
Low payout threshold
Get paid cash via your Paypal account or rewards cards
Many games to choose from
Cons of Cashyy:
Android
What Is a Money Making App?
Money-making apps offer you the chance to earn money or rewards through various methods. Many gig economy-type apps pay you to complete work or survey apps. Other money-making apps allow you to save money through cashback and gift cards.
Are Money Making Apps Real and Safe?
Money-making apps are genuine and safe. However, there are many scams you want to avoid, even on authentic apps. As with anything where money is involved, scammers utilize many different methods to try and take your money or make money off you.
Scams to Avoid
You want to avoid fake apps that waste your time while the app developer makes money (so be sure to check out our Adalo review). Usually, these show you ads while making it impossible to actually earn money.
Also, avoid fake accounts on gig apps. For example, on Uber, people will create fake accounts pretending to be customer service to try and access your account.
Tips to avoid scams:
Always check out app store reviews
Never give anyone your passwords
Look for individual app reviews online
Best Overall Apps To Make Money
Some of these apps will help you make more money than others. Apps that give you the chance to work, such as gig work apps or freelancing platform apps, will have you earning more than others.
To make it easier for you to make extra income, here are the top three best money making apps that I would recommend to start earning real money quickly:
Want to learn step-by-step how I built my Niche Site Empire up to a full-time income?
Yes! I Love to Learn
Learn How I Built My Niche Site Empire to a Full-time Income
How to Pick the Right Keywords at the START, and avoid the losers
How to Scale and Outsource 90% of the Work, Allowing Your Empire to GROW Without You
How to Build a Site That Gets REAL TRAFFIC FROM GOOGLE (every. single. day.)
Subscribe to the Niche Pursuits Newsletter delivered with value 3X per week