How to Start a Consulting Business: An 8-Step Guide to Growth
When you buy something through one of the links on our site, we may earn an affiliate commission.
You might be thinking about leaving the rat race behind and wondering how to start a consulting business.
You've put in the effort and reached your monthly targets. All your hard work has finally paid off. But what's your reward at the end of the day?
For some, receiving the salary is enough; for others, getting acknowledged by seniors is sufficient. However, a few people yearn for something beyond that.
Let's face it - stressful work days have often tempted many of us to start our own consulting businesses.
Plus, nothing beats the luxury of being your own boss and having a flexible schedule. Not to mention the large revenue chunk that goes straight into your pocket.
So, if you're wondering how to start a consulting business, don't worry! This article was written with individuals like you in mind.
What Is Consulting?
Consulting entails sharing your expert opinion or advice in exchange for a fee. Generally, consultants specialize in one or two niches.
Put simply, they are experts in their industry. Their knowledge is so valuable and unrivaled that people willingly pay for it - and of course, they're expecting value for their money.
However, consulting is more than offering mere advice.
Consultants are also experts at:
Diagnosing problems
Collecting data and feedback
Building favorable strategies for clients
This explains why consultants or consulting firms provide a unique perspective on a business challenge. Many business owners prefer their unbiased advice - since the collaboration often leads to their company making more money.
In fact, our research has found that the consulting services market size in North America alone was 64.4 billion dollars in 2022. And experts believe the industry will continue to experience staggering growth in the future as well at a CAGR of around 10.6% globally, given how beneficial the services are to the corporate world.
Consultant Vs. Contractor
The terms consultant and contractor are often used interchangeably. Although both parties work with businesses, the difference lies in how that happens.
Contractors are self-employed and are chosen by a consulting firm to provide their services. Their task is temporary, and they are hired for a specific time. In other words, their contract ends once the task is complete.
Conversely, consultants are hired to achieve more significant business objectives. While they are also independent and self-employed (one of the best self-employed jobs you can do in fact), their goal is to devise a strategy to level up a business.
Therefore, a consultant's primary goal is evaluating and enhancing a business's existing practices.
Consultant Vs. Contractor - an analogy:
Think of a contractor as a firm's copywriter and a consultant as someone hired to boost a company's manufacturing process.
The copywriter only needs to focus on writing compelling copy for a marketing campaign - organizing the sales funnel and optimizing e-commerce; focusing on broader marketing tasks is not their job.
On the other hand, consultants will spend considerable time analyzing how a business uses its resources to evaluate what it can do to improve performance and generate more money.
How to Start a Consulting Business
Step 1: Choose Your Niche
The first thing you need to figure out after asking yourself how to start a consulting business is what niche you're going to offer your services in.
A successful consulting business starts by determining your niche. Since you'll be a trusted advisor for businesses, you must opt for a niche you're highly knowledgeable about or one that piques your interest, at the least.
To help you get started with choosing a niche, ask yourself:
Which subject interests you the most?
What topic would you choose if you had a chance to deliver on a specific subject in front of an audience?
Do your business colleagues often ask you for advice on a certain topic? If yes, what subject are you good at offering advice on?
This will help you spot your strengths and niche down a specific topic.
For instance, you may conclude you're an expert at offering content marketing advice.
You love reading the newest SEO best practices, love creating content, and know how to create posts that rank highly online.
Ideally, go for a career in that field, and if you're lucky, you'll be climbing the consulting business ladder pretty soon.
Step 2: Write a Business Plan
Writing a business plan is another crucial step in learning how to start a consulting business. Data shows that people who take time to write an effective business plan are 2.5 times more likely to achieve their business goals and succeed.
Although writing one requires time and effort, it lets amateur entrepreneurs hone business skills that help them down the line.
And no, you don't need to worry about highlighting every detail within your business plan and perfecting it from the get-go. Getting fundamentals on paper is enough.
This may include something as simple as a brief overview of the goals you wish to achieve within the next 6 months and the actions you're willing to take.
Step 3: Name Your Consulting Business
Because you have to build your business name around your branding strategy and logo, choosing an ideal name is no easy feat.
Keep the following points in mind when thinking about your business name.
Keep the name concise, simple, yet striking - people are more likely to remember a name that is easier to spell and pronounce
Your business name must reflect your services or focus of the consulting company
Don't Infringe On Any Existing Trademarks
Always check your chosen business name against trademark databases to ensure there isn't a registered business with a similar one to yours.
Create a name unique to your business and build your reputation around it. Otherwise, it may lead to unwanted lawsuit cases and ruin your business's reputation down the road.
Step 4: Choose Your Consulting Business Model
Wondering how to start a consulting business with a suitable business model? A look into popular consulting business examples will help you make the right choice.
The Solo Consultant Model
Solo consultants typically work with their clients and complete the entire project themselves.
For instance, Christine Russo works solo with shoe retailers to boost their operations.
Even after being in the business for more than a decade, she still manages all the client projects and implements them herself.
Pros and cons of the Solo Consultant Model
It allows you to learn and grow
It is a profitable consulting business since you won't share the revenue with anyone else
You can work at flexible hours to fit your schedule
It is not ideal for those who plan to sell their business in the future
Generating revenue is challenging without working hard
The Company Consultant Model
If you choose this model, you'll be more involved in running the entire consultancy business instead of directly managing client projects.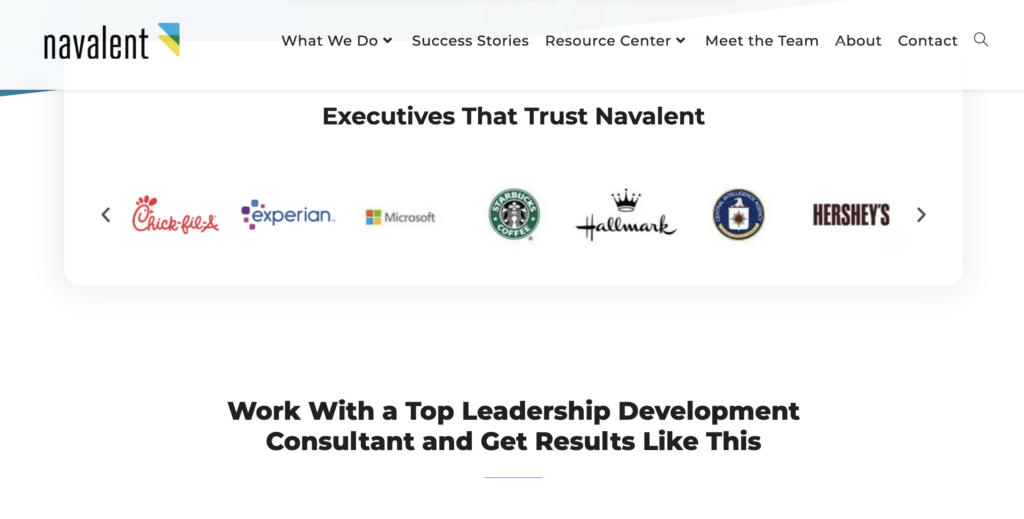 For example, how Ron Carucci runs Navalent - a content marketing consulting firm.
He helps companies leverage the latest technology to upgrade their hiring and talent retention policies. Instead of handling projects, he mainly oversees a team of consultants who execute client projects.
Pros and cons of the Company Consultant Model
It is an ideal option for people with excellent leadership and management skills
It lets you make money as you sleep
You do not need to focus on everyday operations but rather manage a team
Not ideal for people with a lack of management skills
Low-profit margin if done on a small scale
The Productized Consulting Model
The productized consulting firm model is when you turn your skill into a productized service. It sells pre-defined consulting services to a target customer through a series of actionable steps.
For instance, how Rachel Serpa runs Content Sherpas - a content marketing firm. She has converted her skill into a process after years of experience.
She brands the entire process with a specific cost attached to it. So, essentially, she delivers the "process" - not the branded projects.
Pros and cons of the productized consulting model
It is ideal for people seeking to scale their business in the long run
Keeps you from everyday work-related hassles
Lets you build a saleable asset
Not ideal for people who don't like managing people
Takes years of experience to deliver customized projects
Step 5: Decide Your Legal Business Structure
Choosing your legal business structure is another essential step in knowing how to start a consulting business. With so many available options, selecting one can get daunting.
However, familiarizing yourself with a few popular options can make choosing which legal business structure to go with much easier.
A Partnership. It is a shared business responsibility between 2 or more people.
Sole Proprietorship. This is a popular type of business entity where a single person manages the business management, profits, debts, and more.
Corporation. It is a legal entity separate from its owners, who own the property and is held liable for business processes.
Limited Liability Company. This business structure allows owners, shareholders, and partners to limit personal liability. In other words, individuals aren't held responsible for debt liabilities and financial losses.
Just make sure you determine your existing and future business plans and pick a structure accordingly. For instance, a sole proprietorship might be cost-effective and quick. However, it increases risk and adds to taxes.
Conversely, a Limited Liability Company (LLC) makes more sense for consulting businesses because they limit tax and debt risks (but you'll need to choose your consulting business name first).
Top Tip: If you plan to go the Limited Liability Company route, registered agents like Northwest Registered Agent can help you get started with applying for an LLC. They offer a quick and seamless way to start your LLC and make your business more manageable.
Step 6: Create & Price Your Consulting Offer
Clients with serious problems are often willing to pay a handsome consultant fee to resolve their business' pain points. But the price they're willing to remunerate is always going to be different for every client.
The consultation fee varies per service type.
General services will, of course, charge less than more extensive consultation services.
Likewise, an expert with more experience will charge more than a consultor with less experience and a weaker CV.
Let's take a quick overview to set an ideal consulting fee for your business.
Set Your Consulting Fees
Consumers pay for services to achieve their desired results; the same goes for your clients.
However, how much they're willing to pay will depend on several factors such as:
The severity of the problem
The reliability of your consulting service
The potential impact of the results on their business
The money they have at hand
How much experience you have
What services you offer
The market rate for your niche
You may set up a lump sum fee payment method where you get paid for your work in total at the end or start of the project. Conversely, you could also charge on an hourly basis. This means you'll get paid based on the hours invested in a specific project.
However, apart from these two, there are also other methods of payment you can use for your new consulting business.
According to the experts at consultingsuccess.com, the five most common ways consultants set their fees are:
37% utilize a fixed project rate
26% opt for a value-based rate
21% use a fixed hourly rate
13% get paid using a monthly retainer
3% opt for a performance-based fee model
Top Tip: Although the rates for a consultant's services can vary significantly, always try to charge between $25 to $300 if you're going to charge per hour. This is because the specialists at Thimble.com found that the average consulting fees often lie within this range.
Create Three Options
Options always entice buyers. It shifts their mindset from "Should I pick this service?" to "How shall I pick this service?"
Ideally, you should try to offer three options (like those you typically see when landing on business websites offering their services)
Option 1 - $ (Standard)
Requires minimum effort
Provides value
Minimal investment
Option 2 - $$ (Premium)
Requires more effort (deliver results quicker than Standard package)
High investment
More value
Option 3 - $$ (Gold)
Best results within a short time
Highest investment
Value more than the Premium package.
So, the more the client pays, the higher value they receive. If money isn't a problem for a specific client, they'd be willing to invest more to achieve quicker, better results.
Step 7: Build a Robust Website for Your Consulting Business
A website provides an easy way for your clients to reach you. And, with roughly 5 billion internet users it's safe to assume that your ideal customer base is somewhere out there.
Make sure you optimize your website so it is easy to navigate and ranks highly
For this, learning the best SEO practices is a must
Alternatively, you can simply hire an SEO professional to do it for you
Use the Authority Site System To Learn How to Build the Site
Building your website in a highly competitive world like today can be intimidating. However, you can always use an Authority Site System for seamless website creation.
The course equips you with the right knowledge to perform keyword research, market research, and create content that speaks to your audience. Plus, with over 180 helpful videos and 15 in-depth modules, the course helps boost website traffic and grow sales.
Alternative Steps to the Authority Site System
Alternatively, you can build your website using the following steps.
Register your consulting business name
You must register your business with your state's Secretary of State as an LLC or sole proprietorship. The former option makes tracking your taxes and other business-related expenses much easier.
Registering your business online shouldn't cost you more than $50-$100.
Get a domain name with NameCheap
Namecheap offers a quick, hassle-free, and affordable way to generate a domain name for your website. You only need to type your desired name in the search box and click the red search option to find the available options.
The platform fees are as low as $6 for ".com" and $10 for ".net" domains. You can pick one or another per your business needs.
Top Tip: If you're a Tech consulting business, consider a .io domain name. Read our article on how to choose a domain name if you get stuck.
Get Hosting
Getting web hosting is crucial because it makes your web content accessible to people across the internet. It's like renting a space on a physical server to store your website data.
So, once you create a domain name, it's time to invest in a reliable hosting platform.
Fortunately, hosting services like Iridium can help you keep your website secure and fast without costing an arm and a leg. It constantly notifies you about server changes and works 24/7 to keep your site healthy.
Use a Clean WordPress Theme
An overloaded WordPress theme may slow down the website speed, crowd the content, and make the website difficult to navigate. All of which may annoy potential clients and other visitors.
Therefore, always try to go for a simple and sleek WordPress theme. GeneratePress is a perfect companion in this regard. It creates the ideal foundation for your consulting business website by enhancing its stability and speed.
Lightweight and snappy themes like GeneratePress add to the usability and design of your website and boost its functionality, optimizing the user experience.
Step 8: Write Messages that Attract Clients
Do you know the art of speaking to your potential clients?
It's no secret that if you're skilled enough to craft a message that speaks to your potential clients and addresses their pain points, they'll be quick to consider your services.
Write the perfect introduction email
An introduction email is a great way to tell your potential clients about what you offer and how your services can benefit them. When writing one, remember:
Write a compelling subject line that encourages them to open the email and see what you wrote
Customization is key! Tailor your message to your client's needs and let the magic happen. Personalized emails make clients feel valued, and they are more likely to learn about your consulting business
Give your email a human touch and avoid sounding too robotic. For instance, instead of bland, "Thank you for considering us," go for something that tugs at their heartstrings like, "We are pleased to have you in our community..."
Reach out to clients via LinkedIn
LinkedIn is perfect for reaching out to professionals and growing your network. Start by creating a LinkedIn profile for your consulting business and sending connection requests to experts in the relevant consulting industry.
Not only will it help you learn more about your niche, but it will also help you get projects.
Once you begin talking to a prospect, here are a few examples of strategic messaging formulas and why you should be using them.
The PAR Method (Problems/Actions/Results)
Your clients need to solve problems, but why should they choose you over your competitors?
Well, the key to closing your deals is to really sell your expertise and make them understand that you can achieve their desired results. And the PAR messaging method is the perfect way to do just that.
Here's a quick example.
Say you're a consultant who wants to help an e-commerce company grow its sales. When negotiating with a client, you should deliver a message that addresses all 3 questions the client may have:
Problem. Address their problem, for example, their e-commerce sales are going down and they need help generating revenue
Action. You offer a 7-week marketing consultation to level up the marketing game of the brand
Result. Here you explain what results they can expect from hiring you. You can even provide examples of what results you've helped your previous clients achieve. And if you're really confident in your skills to deliver, you can also promise expected results such as increasing their sales by 25% or so after completing your project.
Top Tip: Amateur consultants often focus solely on "action." In all honesty, most clients don't care about the actions, but rather the results. This is why you must focus on the "results" aspect more to drive home the message that you're the perfect person for the job.
The Magnetic Messaging Formula
The Magnetic Messaging Formula is another method you can follow to create an appealing message for your target audience. Here's how it works.
Who. Mention your ideal audience
Problems. What problem can you solve for your ideal client?
Results. What results do you create for your ideal customers?
Why. Why should your target audience consider you?
I help (who) to (resolve XYZ problem), so they can benefit from (XYZ results). My expertise is (Why consider me)...
After putting the magnetic messaging formula into practice, your message might look something like this.
"I help e-commerce businesses in the fashion niche with underperforming social media campaigns. This lets them spike their sales and grow their revenue.
With a decade of experience in the field, my 5-step training has helped over 15+ clients boost their sales by 45% within 5 months through social media campaigns."
Applying Your Magnetic Messaging
Your message isn't worth much unless the public sees it. So, once you create an attractive message, it's time to share it with your audience - via various websites (including your own - but we'll get to that) and emails.
Make sure to back your message with testimonials, blogs, case studies, and more to demonstrate your expertise.
Also, always try to keep updating and upgrading it as you gain more experience within the consulting business.
Top Tip: If crafting a message feels like a daunting and impossible task, consider hiring an experienced copywriter to handle the job for you. You can find thousands of them on freelance marketplaces like Fiverr or Upwork.
How to Finance Your Consulting Business
Determining your finances is crucial when you start any business - especially if you're starting a consulting business.
Whip-smart business owners always begin by evaluating their startup expenses and costs. This may include the following expenses:
Trademarks, patents, or copyrights
Licenses and permits
Websites
Marketing materials
Rent and utilities (for brick-and-mortar stores)
Production equipment
Then, as your business grows, you might need to expand on the existing list and include new expenses like:
Travel costs
Worker salaries
Conferences and events
According to a study published by Harvard Business School Online, you can finance your business via 4 routes.
Self Funding. This is when you fund the business yourself from your savings account, credit cards, retirement funds, or asking for donations.
Crowdfunding is a smart way to pick your products and ask people to finance your business. This requires uploading products on crowdfunding platforms and asking for capital from interested individuals.
Loan. You can apply for a loan from credit unions or banks. This is a good option for small businesses needing a small amount to get started.
Venture Capital. This involves writing a business plan and value proposition and reaching out to investors for funds.
You can pick one or another financing model based on your preferences. Of course, if you're flush with cash and your bank balance is healthy you won't need to ask for a loan at high-interest rates.
Likewise, those needing a small amount won't need to turn to investors. So, assess your needs and plan accordingly and wisely.
How Much Profit Can a Successful Consultant Make?
Recent data shows that successful consultants can make around $7,091 monthly. This means consulting can make you around $85,103 annually.
The same study unveils that consultants' salaries can be as high as $16,417 per month, based on their expertise and experience.
How to Start a Consulting Business Without Money?
People on a tight budget often wonder how to start a consulting business without money. Well, all you really need to do is start finding your first few clients and then reinvest the money you earn back into your company.
Essentially, all you need to start a consulting business with $0 is a proposal, and that's completely free and something you can do on your own.
Here's how:
You only need to write a document highlighting the services you can offer the client, including the costs, timeline, and most importantly, why they should choose your services.
If your proposal piques the client's interest, you've nailed your proposition and boosted the chance of getting your first project.
The key is to address their problems and mention how your expertise can help resolve them rather than the other way around.
Also - at the very beginning of your business - keep your rates minimal to increase the likelihood of them getting accepted.
Once you get your first project, you can use the money to expand your business, register it, and get more clients.
How Much Does It Cost to Start a Consulting Business?
The amount of money needed to start a consulting business depends on several factors.
The type of services you'll offer
The size of your business
The number of employees you're going to start with
The location of your business
However, you are required to invest in essential equipment, including a PC, printers, and other office supplies. You might also want to purchase marketing materials or take training courses to polish your skills.
This is why starting a business has no fixed costs - your specific situation will determine the overall expense.
However, according to growthink.com, new consulting businesses usually cost anywhere around $10,000-$50,000 to start up from scratch.
Get Clear On Your Ideal Client
Who do you plan to serve with your consulting business? This is one of the most critical questions you must address before starting one.
Otherwise, you'll struggle to get clients, price your services, or win projects.
For instance, if you're a consultant that specializes in female shoe retail, you wouldn't want to target an audience looking for a menswear business consultant.
So, decide on your ideal client and choose your business name accordingly.
Brainstorm & Write About Your Ideal Client
Once you decide on your ideal niche, it's time to brainstorm ideas.
Ideally, it should be a niche you're interested in and have experience with. For instance, Husain Shekhani works with companies in the ultrasonic device industry due to his experience in the niche and due to the success of his website LearnPiezo.
Likewise, Jason Fearnow works with mining firms due to his 10 years of past work experience in the mining industry.
Validate Your Ideal Client By Meeting People In Your Niche
Now, after dialing in your niche, it's time to connect with people encountering marketing issues to learn more about them.
You can use LinkedIn Sales Navigator to create a list of your target audience. Then, send them a connection request introducing yourself in the message.
This will help you determine the problems people in your niche encounter and how you can help resolve them.
The key is to ask questions you're curious about. If they are open to talking over a phone call, go for it. Meeting in person can be even better.
However, avoid sounding tacky and try to approach it professionally. Then use the feedback to finalize your ideal customers and the niche you're willing to work with.
Who Are the Major Players In the Consulting Business?
Looking for inspiration? Here's a brief look at the biggest players in the consulting field:
McKinsey is the most valued business in the consulting industry, known for its strategic approaches. It is predicted to be valued at $3 trillion by 2026.
Boston Consulting Group. With over $11 billion in revenue and 18,800+ employees, Boston Consulting Group is the largest in global reach - the firm has 90 offices in 50 countries. In fact, Fortunate considered it #4 among the "100 Best Companies to Work For" in 2018.
Bain & Company. With over $4.1 billion in revenue, the firm is known for being one of the big 3 consultant-management firms along with McKinsey and BCG.
Other major consulting firms include Deloitte, Accenture, Oliver Wayman, Ernst & Young, and Booz Allen Hamilton.
Case Study: Sami Abid - The Founder of AYH Consulting Ltd Makes $6k a Month
Sami Abid, the Founder and Managing Director of AYH Consulting Ltd once wondered how to start a consultant business - so he started a service-based consulting company back in 2020.
The goal was to help large and small businesses automate their tasks for seamless business processes through low-code apps like Notion, HubSpot, and Airtable.
And only after 2 years, Abid is now making around $6,000 monthly from ongoing contracts and by hunting new clients every month.
Like him, you too can also create a successful consulting business by taking the initiative and turning your small consulting projects into a massive business.
Tell Me About the Future of the Consulting Business Industry
The global consulting market has grown with an average Compound Annual Growth Rate (CAGR) of 9.2% in 2022.
This is because organizations increasingly seek to hire experts to overcome business challenges and improve their processes. Here are a few other industry trends you'll likely see in the future.
More consultants are shifting to hybrid working models. In fact, according to some surveys, 83% of employers believe the shift to remote and hybrid models has proven to be beneficial.
New reports show that the alliances and joint ventures increase year by year with consulting companies because of the advantages partnerships offer. Hence, this trend will likely increase in the future.
AI integration and machine learning will likely be increasingly used to tackle operational challenges and boost the efficiency of consulting processes.
Consulting Market Size is predicted to hit a whopping $63,246 million at a CAGR of 5.7% by 2030.
Key Takeaways
The consulting services market size was $239 billion in 2022 and is only predicted to increase in the future.
The three most popular consulting business models include the solo, company, and productized consultant models.
The Magnetic Messaging approach can help you entice your ideal clients and grow your client base.
The four most popular types of legal business structures for consultancy businesses include Limited Liability Company, Sole Proprietorship, Corporation, and Partnership.
Businesses that write a business plan are 2.5 times more likely to be successful
And that sums up how to start a consulting business.
We get it, starting and handling a consulting business can be daunting since you're responsible for marketing, managing clients, and overseeing employees.
However, if you follow our steps above, getting it off the ground should seem less impossible.
And who knows, if you put the groundwork in, grow your network and use your expertise in your industry - maybe you too can be a McKinsey or a Bain someday.
Best of luck.
Next: want us to possibly partner with you on your consulting business or next big idea? Learn more about Niche Ventures here. 
Want to learn step-by-step how I built my Niche Site Empire up to a full-time income?
Yes! I Love to Learn
Learn How I Built My Niche Site Empire to a Full-time Income
How to Pick the Right Keywords at the START, and avoid the losers
How to Scale and Outsource 90% of the Work, Allowing Your Empire to GROW Without You
How to Build a Site That Gets REAL TRAFFIC FROM GOOGLE (every. single. day.)
Subscribe to the Niche Pursuits Newsletter delivered with value 3X per week