29 Best Cash Businesses to Earn You Profit Today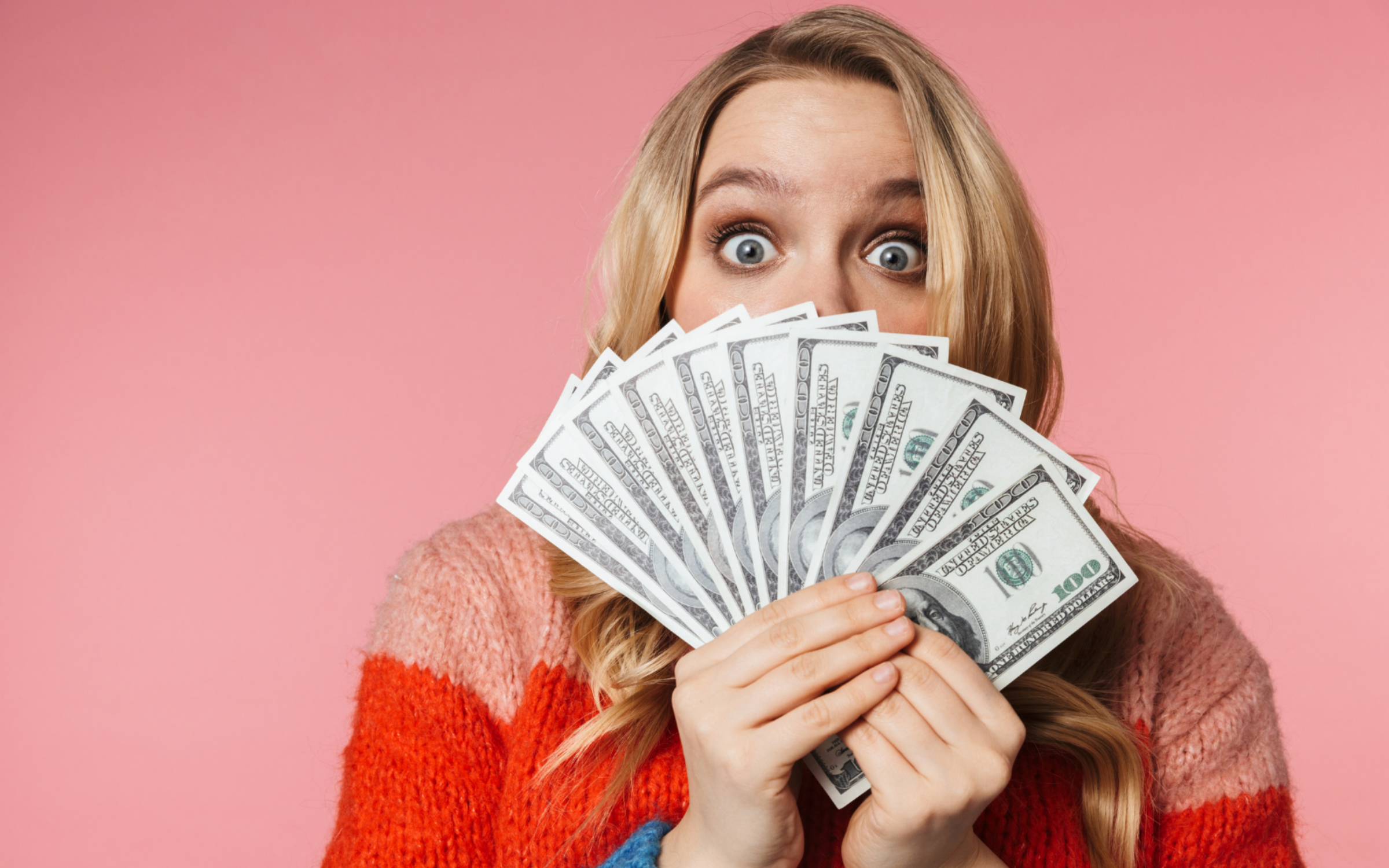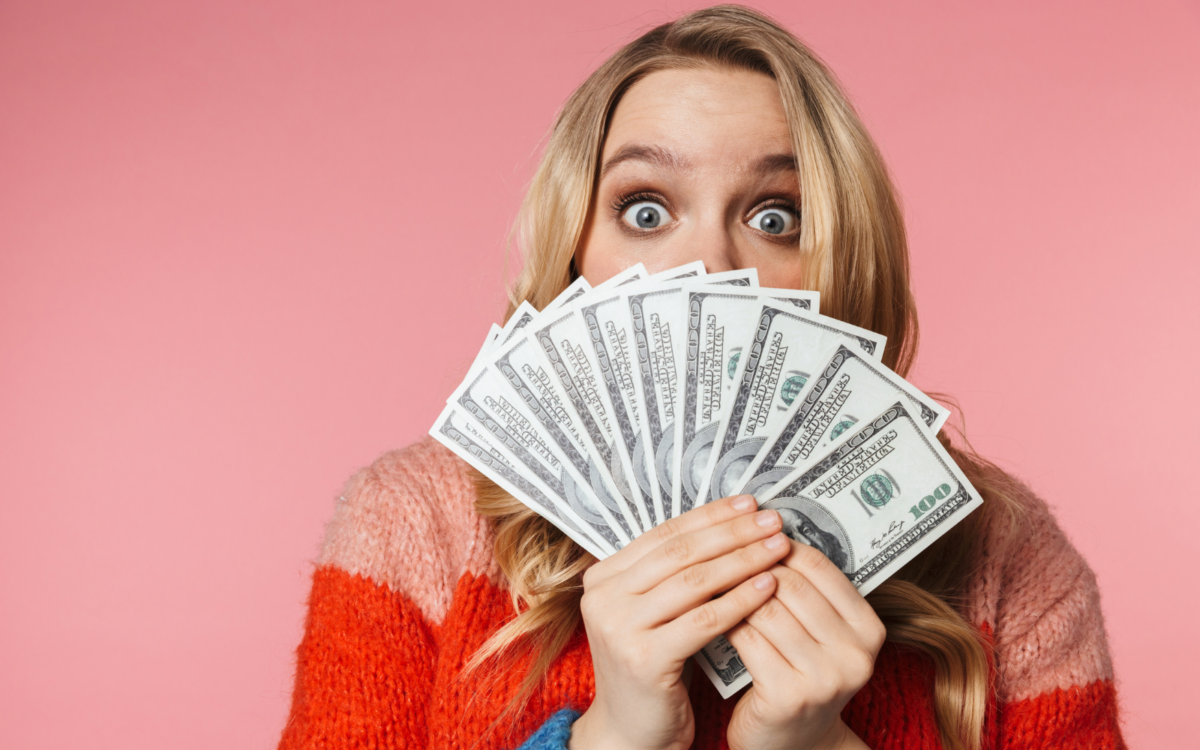 When you buy something through one of the links on our site, we may earn an affiliate commission.
You're thinking of cash businesses because you want to run a profitable business that brings you financial freedom and an independent lifestyle. Using a cash-business model for business can be a smart way to reduce fraud and get more of that well-earned money into your pocket.
It's also an option for small business owners who have a tough time getting approved for a merchant account. Or for small business owners who just don't want to accept checks, or accept credit cards, debit cards, or other payments that aren't cash.
There are tons of cash businesses that exist. Some are right under your nose. What are they? How do they work, and how do you start them?
We're covering that in this article!
Discover:
What cash business ideas exist
30 cash business ideas to consider
How cash businesses work, and
Pros and cons of cash businesses
Let's go!
What Is A Cash Business?
A cash business is a business that runs mostly on receiving cash for payment. They may receive cash only or may accept a combination of cash, credit or debit card payments, and digital payments like Apple Pay or G Pay. But cash is generally the major form of currency accepted.
You'll find that several cash businesses on this list are solopreneur companies. That's great for keeping costs down, like payroll and overhead. Many are service-related businesses as well, which is another cost reducer.
Let's get into some cash business ideas you can review to see which one sounds like a winner for you!
5 Cash Businesses In Lifestyle
Lifestyle cash businesses, often centered around personal and professional services, offer a unique blend of creativity, client interaction, and good old-fashioned cash transactions.
They are incredibly popular and versatile, giving you the flexibility to run them from home or a commercial space while establishing direct connections with your clients.
1. Photography
You might not think of photography as a cash business, but a photo studio in a mall or home-based photography business can run on 100% cash. This is especially true for event-driven photography projects like weddings, bar mitzvahs, banquets, or conferences.
Photography can be a self-taught skill, so if you're passionate about photo-taking, this is a cash business to look into.
It can be run by one person, and generally, because this is a lifestyle business, the operational costs are low. Learn how to start a photography business in easy steps.
---
2. Bookkeeping
Bookkeeping helps people keep their expenses in order. This is helpful for business owners who pay a lot of costs to run their companies throughout the year.
A bookkeeper can help them organize their expenses, manage payroll, record financial transactions, and prepare general financial reports, among other duties.
---
3. Accounting
Accountants are professionals who help people with their accounting needs. They may have a focus like accrual accounting, cash-based accounting, tax accounting, etc.
They do tasks like:
Filing taxes
Preparing financial reports
Budgeting
Forecasting financial trends
As a service business, you'll enjoy lower startup costs for this cash payment business. You can operate out of your home office! But you'll need to be licensed in accounting based on the requirements in your area.
---
4. Hair Stylist
If you're a licensed hair stylist, run a hair salon and help clients upkeep, manage, and style their hair. This is a fun lifestyle business that's always looked super interesting to me.
It can be a lot of hard work, and you'll be on your feet, but hair salons can also be lucrative, run on your flexible schedule, and it's a service people expect to pay cash for. It can also be a great mobile business opportunity.
---
5. Nail Salon
Licensed to do nails? A nail salon is another example of a lifestyle cashless business.
Perform this service from your salon suite or home, accepting cash for payment. You can offer and cross-sell additional services to boost your income in this business too, like:
Body hair waxing
Paraffin wax treatments
Massage
False eyelash application
This is another business consumers expect to pay cash for. Take a peek at our list of nail salon name ideas to get you started. And, of course, you'll need a catchy tagline. We have a list of ideas for nail salon slogans to suit every business.
8 Cash Businesses In Food
Food-based cashless businesses deal with preparation, cooking, and serving food to the public. Food businesses usually require permitting or licenses to ensure they are operating in a safe way and pass health safety checks so people are served food safely.
These can be cash-only business operations, or they can accept debit card payment, credit card payment, electronic payment, or mobile payment, your choice.
Remember, credit card processing fees will apply if you accept card payments, but it also opens up the customer base a lot since many people don't even carry cash anymore.
6. Restaurant
Open your own restaurant and accept cash from customers. This could be a standalone location, a food court suite in the mall, or a food concession stand at carnivals and fairs.
Restaurant ownership can be very fulfilling but be prepared for the expensive startup costs like renting a space or buying a building for your restaurant, plus investing in food supplies, equipment, and materials. Check out our articles on restaurant name ideas and restaurant slogan ideas for help with branding.
7. Bar
A bar is what a lot of people envision when thinking of cash-only businesses. You pay cash to the bartender for drinks, and then you tip cash too!
If you have your bartending license and enjoy preparing and servicing drinks and mingling with customers, consider this business!
---
8. Food Truck
Running a food truck means you'll operate a mobile restaurant. This is for people who have a passion or love for cooking food.
You'll run this local business, preparing and cooking dishes for your community out of a food truck.
The business will require the upfront investment of buying a food truck, plus supplies and materials to run your business and get appropriate licensing.
---
9. Ice Cream Shop
Make and sell your ice cream recipes in an ice cream shop. Many would consider this a seasonal business, but depending on your location, you can run ice cream shops year-round with a lot of success.
You'll need a retail space for your ice cream shop along with food supplies, equipment, and materials. Plus, any required license as a food-based business. Here's a list of ice cream shop name ideas to get you started.
---
10. Smoothie Shop
Smoothie shops sell smoothies and drinks like lemonade, iced teas, milkshakes, etc. This fast-casual restaurant will need to be permitted based on requirements in your area.
Expect to invest in costs like a lease for the smoothie shop location, food supplies, equipment, and materials.
---
11. Coffee Shop
Run a coffee shop and serve coffee and hot drinks like tea, espresso, and related beverages to the general public.
Rent a commercial space for your coffee shop, then buy food supplies, materials, and equipment like an espresso machine, disposable cups, etc.
In addition to a business license, you'll need a permit or license for selling food to the public. Check out this guide on how to start a coffee shop.
---
12. Bakery
If you enjoy cooking baked goods, consider opening a bakery!
This cash business will keep you busy creating recipes, preparing baked goods, and serving consumers.
What will you need to open a bakery (like eventually, great bakery slogans)?
Home kitchen or commercial kitchen
Commercial space (optional)
Business license
Permitting or licensing for selling food to the public
This article on bakery name ideas can help you brand your new venture.
---
13. Personal Chef Service
Prepare and serve your culinary creations to your clients in a personal chef business! Personal chefs usually create menus, and prepare and serve food in their clients' homes. So, investing in a space or retail location isn't usually needed.
You will need to invest in cooking equipment and supplies like pots and pans, a blender, stand mixer, etc.
Charge your clients cash in advance, grocery shop for their meals, prepare them, and serve them in their homes! You'll need a business license, and some states require additional permits.
8 Cash Businesses In Household Services
Household service cash businesses are small businesses that offer services that consumers outsource, like home cleaning, mobile car detailing, and landscaping, to name a few.
Most of these are home-based services, with a minimum of a business license and business insurance required. Check them out.
14. Household Cleaning
Clean houses for clients. This can be a very lucrative business, with household cleaning business owners earning an average of over $50/hour!
You may do move-in and move-out cleaning for residential homes, routine cleaning, or commercial space/office cleaning.
Cleaning supplies/equipment like a vacuum cleaner, dusters, and cleaning solutions will be your investment in this business. Here's some more info on how to start a cleaning business.
---
15. Carwash
Wash and detail cars for your neighbors.
This can be a lucrative cash business, with mobile detailers averaging $91,000/year, according to this source.
Other than a business license and business insurance, you'll need to buy materials/supplies for washing and detailing cars. Run this as a solo business or hire staff to service more customers. Here's a roadmap for how to start a car detailing business.
---
16. Landscaping
Do you know how to cut lawns and trim hedges and bushes? Start a landscaping business.
You will need to invest in equipment like lawnmowers and a trailer to haul the lawnmowers from house to house. Check out our article on how to start a landscaping business.
---
17. Pet Care
Petsit animals and/or offer grooming services. The following are great options if you enjoy animals:
Dog walking
Petsitting
Dog grooming
Dogwalking can be an active job that can be on-demand and pay cash immediately after the service is completed.
You typically won't need to invest in much more than grooming supplies (if you offer this service) other than a business license and business insurance.
---
18. Childcare
Offering childcare services like babysitting or daycare is perfect for people who love children.
You'll offer care services like:
Preparing snacks and meals
Supervising play and managing activities
Coordinating nap time and bedtime
Bathing and toileting
Babysitters may need to be Red Cross certified and background checked, while daycares and childcare facilities need:
A business license and daycare license
Background checks
Health safety and fire safety compliance, and
Business insurance
Here's some info on how to start a babysitting business the right way.
---
19. Moving
Offer moving services.
You can expect $400 to $1,200 per move, and you don't even need your own truck!
Do 10 moves a month at $800 each, and that's a cool $8K/month cash business!
What will you need for a moving business?
A business license and business insurance. If you invest in your own moving truck (optional), that added expense plus supplies like a dolly, plastic wrap for furniture and large home goods, blankets, and other materials.
---
20. Dry Cleaning
Lease a space, buy equipment, and offer dry cleaning services in your area.
This can be a one-person-run business. It's usually a pretty quiet business, too, with customers coming in to drop off and pick up dry cleaning, paying cash either before or immediately following the dry cleaning service.
---
21. Laundromat
You'll love the idea of a laundromat business. This can be a solopreneur-run cash business that requires minimal maintenance and upkeep.
You'll have a commercial space filled with washers and dryers, open to the general public.
You can run it 24/7 if you want, allowing customers to come in and self-service when they want, paying for the use of washers and dryers to do their laundry.
Read our guide on how to start a laundromat.
4 Cash Only Business Ideas In Retail
Retail cash businesses are one of the most expensive kinds of businesses to start.
But, they can be very fulfilling, enjoyable to run, and supply a steady stream of income for you.
Plus, they can bring jobs to your community and offer a much-needed retail outlet that your area is missing.
For retail businesses, expect startup expenses like the cost of:
Leasing a space
Hiring employees
Buying inventory
Business insurance, and
Investing in equipment and materials like shelving, coolers, and racks
Depending on your area, a business license or permit will also probably be needed. Many retailers commonly accept only cash, but some allow credit or debit cards.
22. Clothing
A clothing store can be a fun way to work in fashion, running your own business. After selecting a retail space, you'll need to buy inventory, buy or rent equipment like mannequins or clothing racks, and staff your store.
Retail clothing stores commonly accept cash only, but it's not unusual for other payment methods like debit cards, credit cards, and digital payments to be presented as well.
So, if you're open to payments beyond cash, make sure you're set up to accept those alternate payments.
---
23. Grocery Store
Open an independent or franchise-based grocery store in your area. This can be an excellent way to supply jobs in your community and offer another place for people to buy their groceries.
Typical upfront costs for a grocery store include:
Leasing a retail space
Hiring employees
Ordering food inventory
Buying supplies and equipment like cash registers, coolers, shelving, etc.
You will also need a permit for this kind of business. Here are some grocery store name ideas if you're short on inspiration.
---
24. Flea Market Store
Open a booth at your local flea market! This is perfect for selling all kinds of goods, from vintage or antique home goods to used clothes, toys, and more.
---
25. Flower Shop
If you enjoy the creativity of putting together floral arrangements and have a love of plants and flowers, open a flower shop! Other than leasing a retail space, expect investments in display cases, staff, and inventory.
4 Cash Businesses in Education
Education-based cash businesses are service businesses. These are run by entrepreneurs who are skilled in or experts in what they're teaching, from fitness to tutoring.
As a service-based business, you'll enjoy lower startup costs since many of these education cash businesses can be run from home. Check them out.
26. Tutoring
Starting a tutoring business is perfect for people who are strong in subjects like science, math, history, or English. There are online tutoring businesses, but in-person tutoring is still pretty common.
Running an in-person tutoring business would be subject to more cash payments, where you're paid at the end of each tutoring session or paid on a schedule like bi-weekly or monthly.
No licenses or permits are needed to offer tutoring other than a business license for your area.
---
27. Dance
Ballet, jazz, and tap dance are all types of dance you can teach in your own dance studio.
A dance business is not typically home-based, so you'll need to invest in leasing a studio where you teach your students.
Other materials and supplies needed may include:
Mirrors
Barres
Sound system
Flooring
Take a look at our lists of dance studio name ideas and dance studio slogan ideas to help brand your venture.
---
28. Music Lessons
Teach music lessons to people interested in learning how to play musical instruments. You can offer lessons out of your home or invest in leasing a commercial space.
You will need:
Musical instruments
Sheet music
Lesson materials and curriculum
---
29. Fitness
Whether you'll be offering one-on-one personal training or teaching group-based fitness classes, this is a great cash business to get into.
It's good for people who enjoy being active and physically fit.
You can keep startup expenses low by offering classes in public places like the park, an empty field, the beach, etc. Or, offer one-on-one services at your client's home. Here are some fitness business name ideas to get you inspired.
Pros And Cons Of Cash Businesses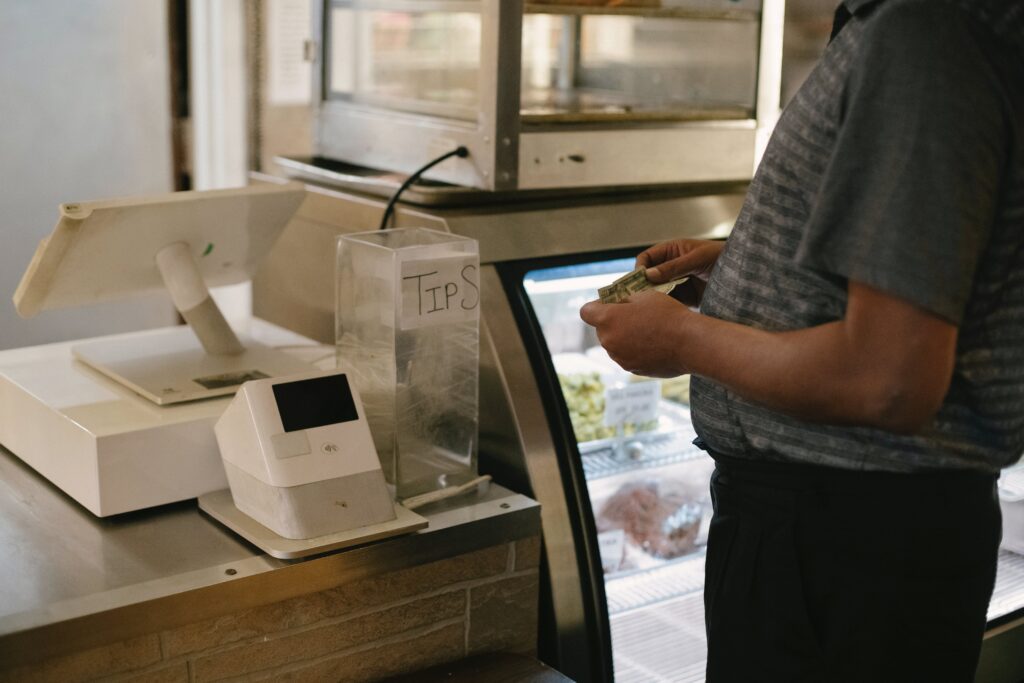 It sounds great to get paid in cash instantly from the business you run. You're working with physical money, which is cash in hand instantly to pay yourself, pay vendors, and run your business.
It can definitely be a good experience to run cash-based businesses, but there are drawbacks to consider as well.
Only accepting cash transactions means there's no paper trail. Cash-heavy businesses are also more susceptible to getting an IRS audit, according to this source. Let's get into it.
Lower transaction costs: No processing fees for debit or credit cards
Reduced risk of chargebacks
More privacy
Faster transactions
Limited payment options
Security risk
No digital recordkeeping
Bottom Line
Cash is still king! Running a cash business can be your introduction to business. It can be an easier, more streamlined way to run your company and accept payments from customers.
No headaches over chargebacks and arguing with banks to release your funds. You'll be handling all cash!
Sound interesting?
Which cash business are you thinking about starting?
Want to learn step-by-step how I built my Niche Site Empire up to a full-time income?
Yes! I Love to Learn
Learn How I Built My Niche Site Empire to a Full-time Income
How to Pick the Right Keywords at the START, and avoid the losers
How to Scale and Outsource 90% of the Work, Allowing Your Empire to GROW Without You
How to Build a Site That Gets REAL TRAFFIC FROM GOOGLE (every. single. day.)
Subscribe to the Niche Pursuits Newsletter delivered with value 3X per week