Tim Ferriss' Net Worth [Plus Success Secrets He's Learned Along The Way]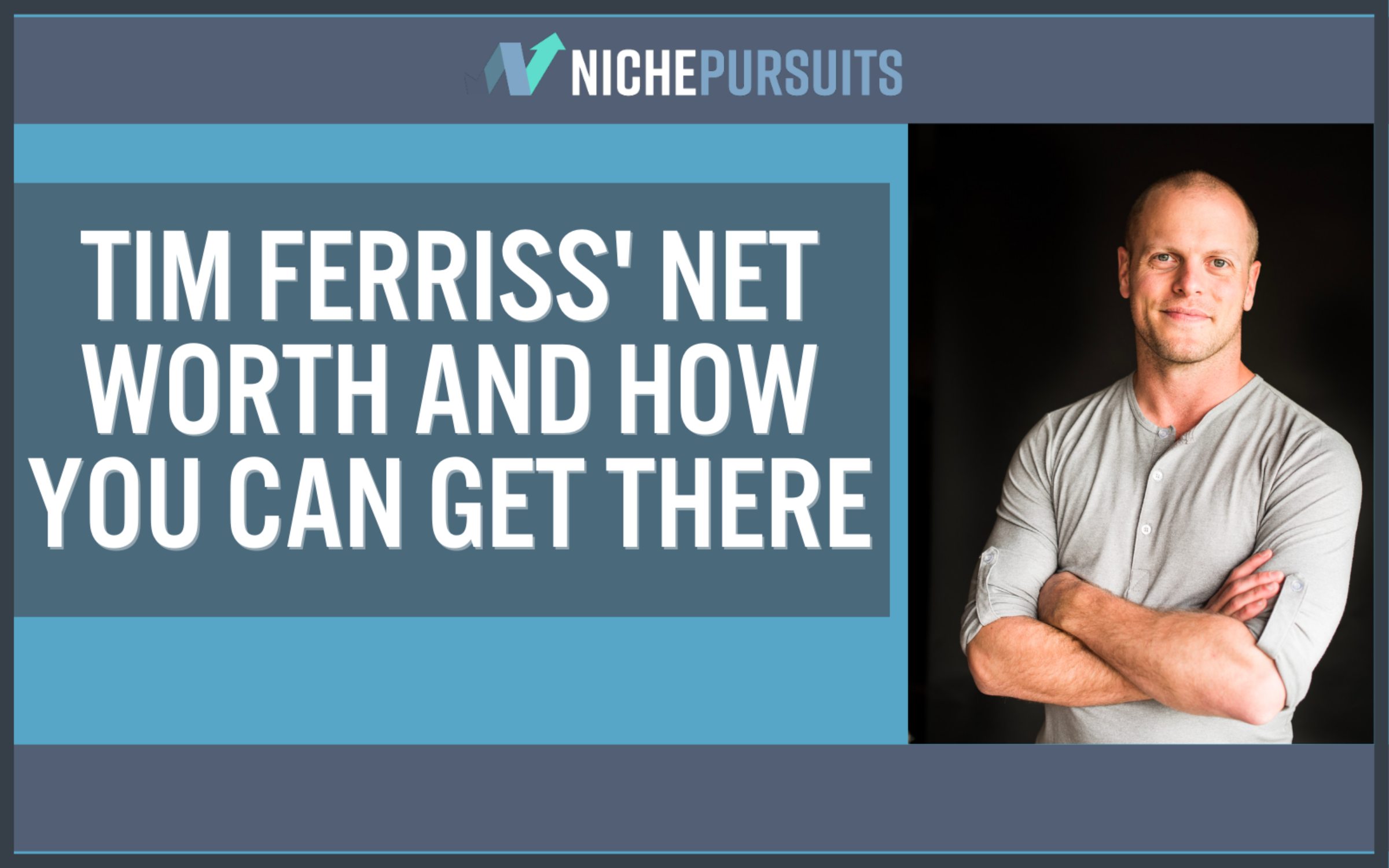 When you buy something through one of the links on our site, we may earn an affiliate commission.
Tim Ferriss is worth an estimated $100 million.
Let that sink in. 
By 2021 metrics, that means the self-proclaimed efficiency expert and self-help guru is worth more than 99.91% of his fellow Americans.
And that's coming from a guy who says you only need to work four hours a week to achieve maximum efficiency in your various ventures.
That raises a number of interesting questions, but the first one is how a net worth like that is possible while actively trying to minimize your output. It's a delicate balance, but one that Tim Ferriss has accomplished to an astonishing degree.
Who is Tim Ferriss?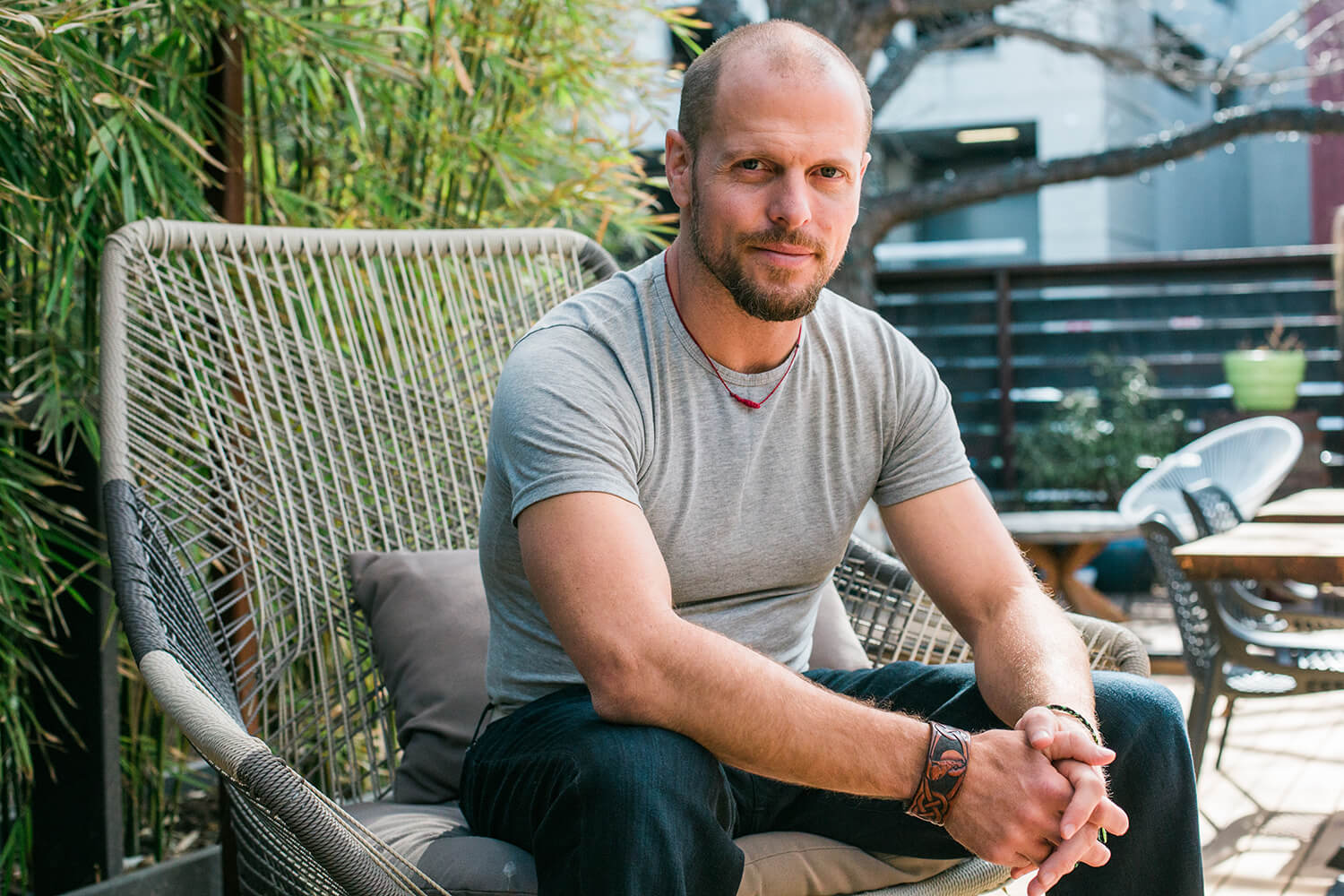 Born in East Hampton, New York, Tim has emerged as one of the most innovative business people and famous entrepreneurs of our time. Although he keeps his personal life private, you can chart his early life from his time at St. Paul's School in New Hampshire, all the way to Silicon Valley.
Like most entrepreneurs, Ferriss knew that he wanted to control his own destiny from an early age.
In high school, he was given a job at an ice cream parlor and instructed to clean it a certain way. The owner's method took several hours, so Ferriss decided to do his own way in much less time. He lasted three days.
How Did Tim Ferriss Get His Start?
Graduating from Princeton University in 2000 with a bachelor's degree in East Asian Studies, he then migrated to California at the exact moment that the technology bubble was about to pop. 
The first job he found forced him to work nearly a hundred hours a week making barely above minimum wage.
This was unsustainable, he thought, so he spent $5,000 to start his own supplement company called BrainQuicken. 
While most business owners understand that the first several years of owning your own business is consumed by long nights and early hours, Ferriss took the opposite approach. He outsourced nearly everything, from the manufacturing to the marketing and accounting.
Within a year, BrainQuicken was netting him $40,000 a month in revenue, while he remained virtually hands-off in the process aside from managing the different components.
How Did Tim Ferriss Make His Money?
Tim Ferriss' net worth of $100 million is only achievable when you have multiple streams of income.
And when you couple positive cash flow from a lifestyle business with a plethora of free time, it only makes sense that Ferriss has the unique opportunity to multiply his wealth exponentially.
Here are a few ways he's made his money so far.
BrainQuicken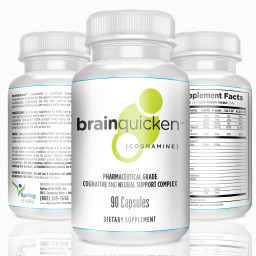 As mentioned above, the original business that Tim Ferriss started did quite well right off the bat. BrainQuicken is a supplement company that bills itself as a "pharmaceutical grade cognitive and neural support complex" that is 100% natural.
Since its inception, the formula has reportedly changed several times, but it claims they do not contain any kind of dangerous stimulants. Regardless, Tim Ferriss owned his own company.
The medicinal benefits notwithstanding, BrainQuicken was a huge success for Tim Ferriss.
He went from $40,000 a month to $70,000 a month in a short period of time, but Ferriss ended up selling the entire business to a London-based private equity firm in 2009. The terms of the deal were not disclosed, but it's estimated to be several million dollars at least.
Angel Investor
Not wanting to be a one-trick pony, Tim Ferriss set out to repeat his success with BrainQuicken by investing in other startups.
Being based in the San Francisco Bay Area allowed him to connect with a lot of notable angel investors, who, in turn, connected him with a significant number of early investments in tech companies.
The list of ventures Ferriss has invested in are a veritable Who's Who of successful investments from the last 20 years. Among his portfolio as an angel investor, Ferriss lists names such as Facebook, Twitter, and Uber, all of which are worth tens of billions of dollars combined.
In 2015, Ferriss announced that he was stepping away from Angel investing to focus on his own businesses.
Best Selling Author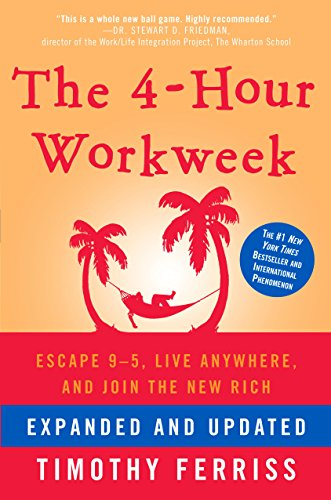 Tim Ferriss' business acumen is one thing, but most people recognize his name as the author of 4-Hour Workweek. The subject matter of the book is in the title; Ferriss explains how anyone can run a successful business in half a day's work.
By using automated businesses and outsourcing nearly all of the day-to-day operations, you act as a manager that simply keeps the machine running in the right direction.
4-Hour Workweek was a smash hit, and has since been translated into more than 35 languages.
It has since spawned a few other similar titles by Ferriss, such as 4-Hour Body and 4-Hour Chef. Other books by Ferriss are similarly aligned with his audience: Tools of Titans and Tribe of Mentors, to name a few.
Ferriss' initial book deal was for a couple million dollars, and nearly all the rest of his books have found their way onto the New York Times bestseller list and The Wall Street Journal.
Additionally, Tim added an audiobook publishing venture to accentuate his bestselling books, pushing his net worth even higher.
With numerous instant best sellers under his belt, it's safe to say that Ferriss creates a substantial amount of his income from his best selling books.
Tim Ferriss Podcast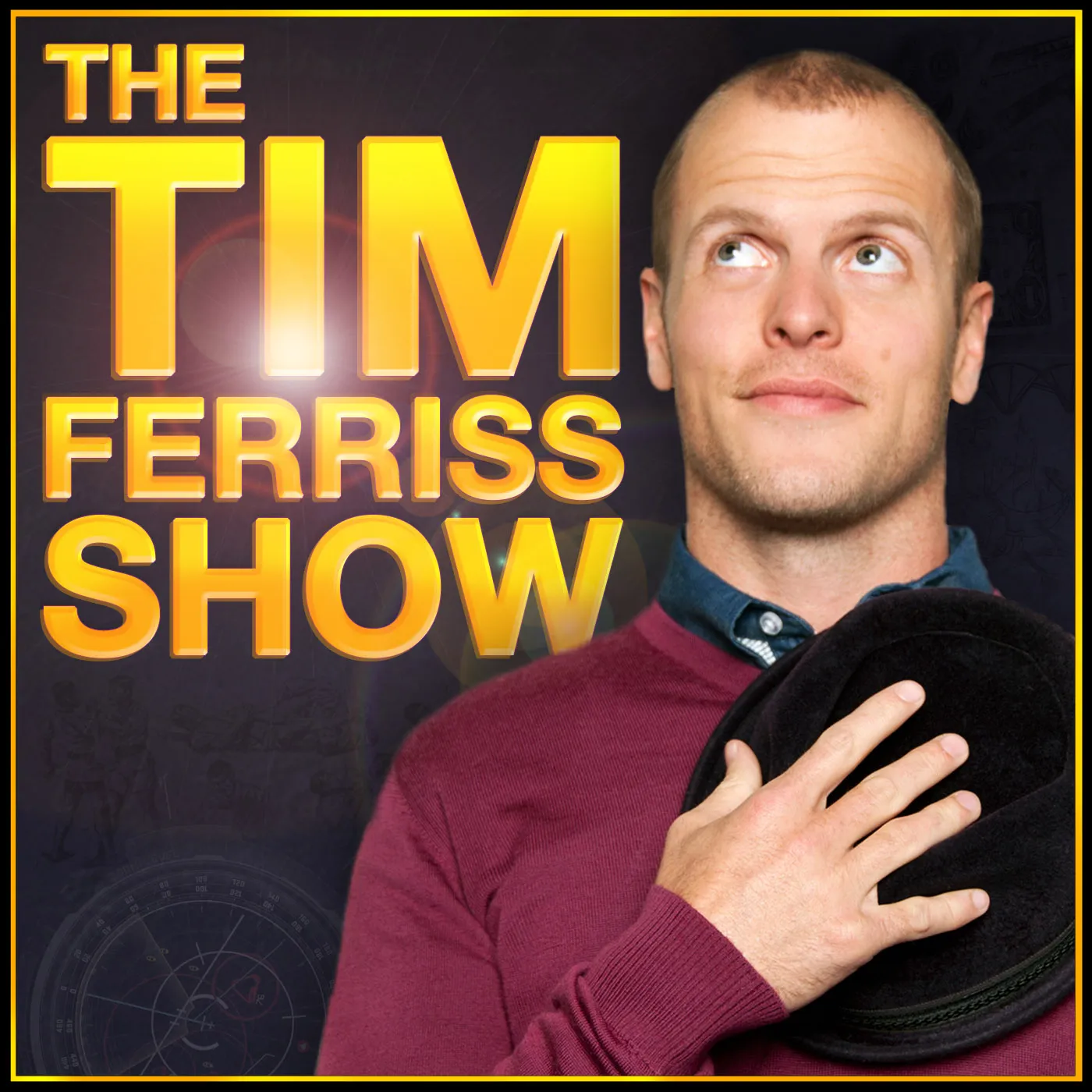 Another one of Tim Ferriss' publicity vehicles is as a podcast host. Although he started it as a "pet project" while waiting to secure the rights for his defunct TV show — The Tim Ferriss Experiment — The Tim Ferriss Show has emerged as one of the most popular Apple podcasts in the world.
Just recently, Ferriss celebrated over 500 million downloads from his podcast listeners.
Nearly every one of his podcast episodes are interviews with celebrities, politicians, athletes, or other world-class performers. His guests include everyone from Arnold Schwarzenegger to Tony Robbins, as well as the CEOs of Fortune 500 companies.
He specifically targets successful people to ask them their secrets. Tim also does a good job of isolating a key takeaway or two from each guest.
The structure is laid-back, resembling more of a conversation between Ferriss and his guest. He asks them questions almost as if he's inspired by the moment, rather than relying on a preset script. It makes for a very engaging and spontaneous format.
Tim Ferriss Show Sponsorships
Since his podcast is so well received, Ferriss is able to charge a premium for advertising space. He has two slots available for sponsorship for each podcast episode, with each one costing nearly $50,000. His podcast money alone brings over $108,000 per episode.
Still, anyone who decides to become a podcast sponsor for The Tim Ferriss Show knows they're reaching an enormous audience that has the potential to recoup that cost in a hurry. It's just one of the reasons most of Tim's podcast sponsors renew regularly, often several months in advance.
Ferriss also posts these episodes on his website. "Tim's Blog" drives even more traffic, propelling his brand forward all the more.
Success Secrets From Tim Ferriss
A man who is worth $100 million probably has a few tidbits of business wisdom to dispense. There are thousands of quotes and ideas to choose from (thanks to his books and podcasts), but here are a few that stand out.
You Need to Be Replaceable to Succeed
The idea of entrepreneurship that's in vogue right now is to simply "burn yourself into the ground." Many would-be high achievers are burning the candle at both ends — getting up early and working late into the night. Many of them also find times during the workday to sneak off and build their business.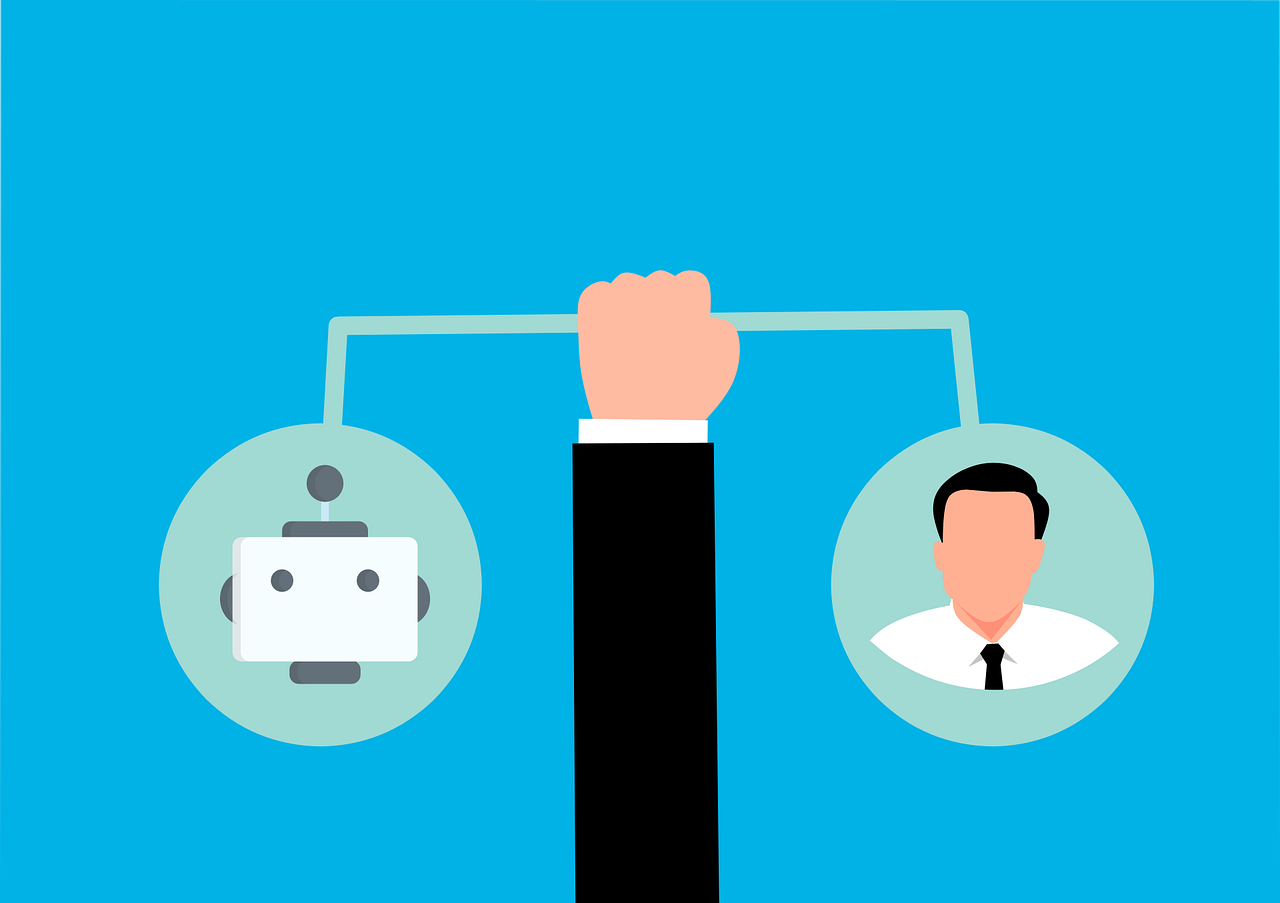 There's nothing wrong with hard work, but Timothy Ferriss' whole mantra is built around the idea of making sure you are not the only one working.
His 4-Hour books preach outsourcing everyday work to virtual assistants, while skilled work can be purchased by the hour or project.
All of this prevents the business owner from maintaining a massive amount of overhead in both idle hours and personal time. This also frees you up to make the big decisions, rather than the smaller operational questions that anyone can answer.
While it's entirely possible to succeed while burning yourself into the ground, it's much more likely that you'll achieve the type of generational success others have by making yourself replaceable.
Convenience Can Be Worth More Than Money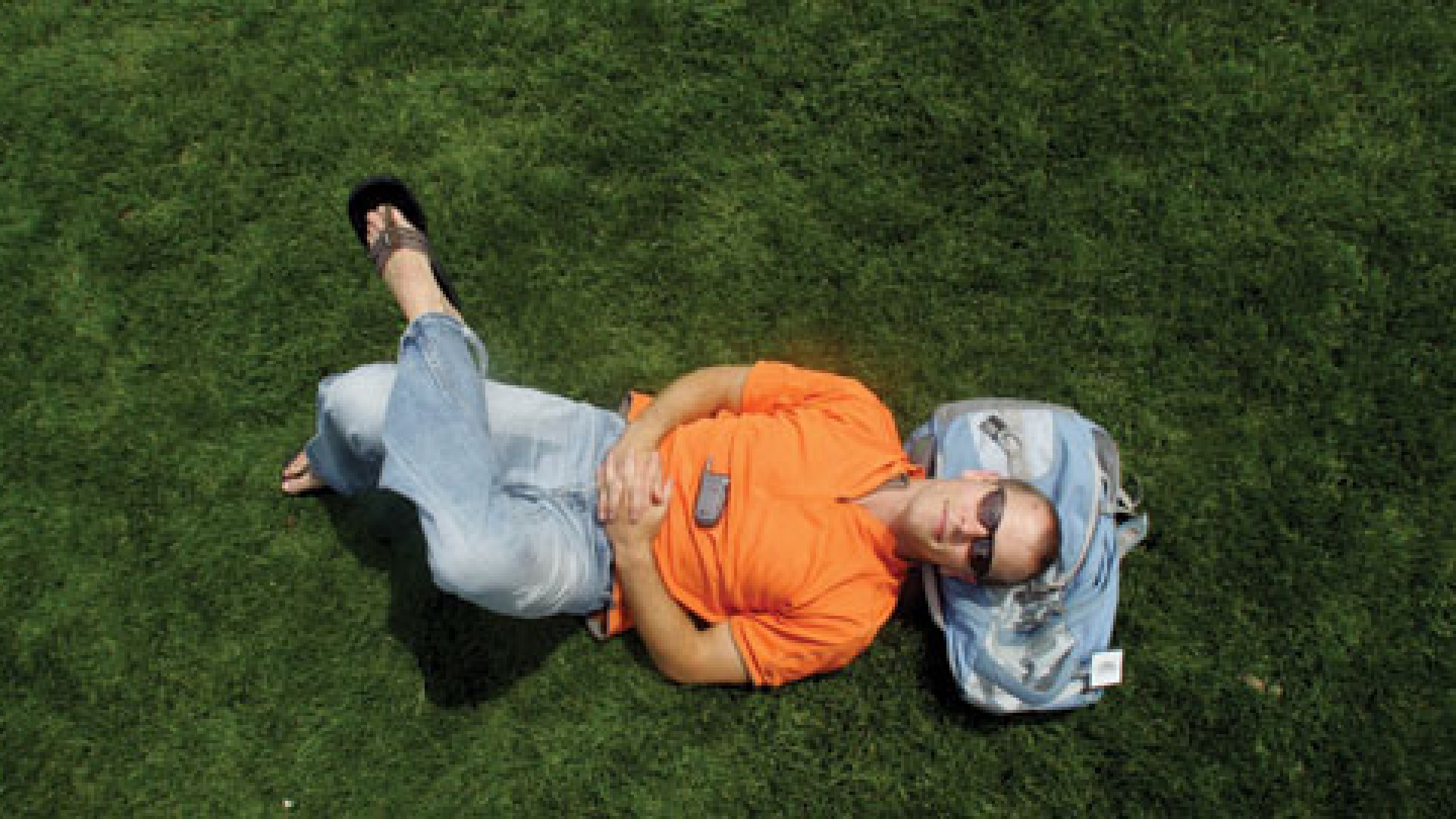 In 2009, Tim Ferriss sold BrainQuicken in order to free up time for other ventures. As is typical with business sales, Tim was asked to sign on as a consultant for a period of time in order to help with the transition. He refused, even offering a 20% reduction in price to make a clean break.
Why give up that kind of money for what most likely amounted to a minimum amount of work for a short time? Because, in his own words, time not spent in the business didn't necessarily mean time spent not thinking about his business. He wanted to completely clear his mind of that chapter in his life and move on.
The same can be said for people who argue that their hourly wage isn't worth outsourcing. After all, why outsource anything when you're making good money as it is?
Because, as Tim points out, sometimes that mental bandwidth is worth more than the money you receive from burning yourself out.
If you make $25 an hour at your job, and you're able to outsource 90% of the everyday work for $10, you may diminish your salary to $15 an hour, but you'll end up saving that hour in the process.
What do you use it for now? If you're Tim Ferriss, you use it to grow your passion business. Or read a book. Or practice origami.
The point is that you can get your life back and still have a business that supports that lifestyle. The only thing you need to do is get rid of the fascination with a specific dollar amount.

Sell the System, Not the Product
Tim Ferriss has received his fair share of criticism. Some claim that his venture selling unregulated supplements (which is totally legal) was dangerous, while others say that he simply exploited a market crash.
Others simply think he was more lucky than anything else.
Ferriss used to combat these perceptions regularly, but he's realized that the main thing people want is the same thing they're attacking: a system.
Tim Ferriss created a system of efficiency, of branding, of outsourcing — none of which are anything special, by his own admission.
He claims that the fear that there was nothing proprietary about BrainQuicken caused him to not want to sell. It was only when he realized that potential buyers wanted a turnkey system that he started to rethink their offers.
With that in mind, what system can you develop? Sure, it may sound easy on the outside, but you know it's full of years of testing and development. That's what people will pay for after all — your experience. Package that. Sell that.
Diversify Your Personal Skill Set
Different people know Tim Ferriss from different walks of life: Podcaster, writer, investor, and speaker.
But did you know that he's also a world champion tango dancer? Or that he holds a Chinese kickboxing title? Or that he's a world record holder for the amount of most consecutive tango spins in a single minute?
The best entrepreneurs are not those who simply excel at one thing, but those have a diverse enough skill set to talk intelligently about several subjects.
It's what makes him such a good outsourcer (that and his meditation habits and morning routines). If he didn't know what his employees were doing, he wouldn't be able to manage them.
What skill sets can you add to your arsenal?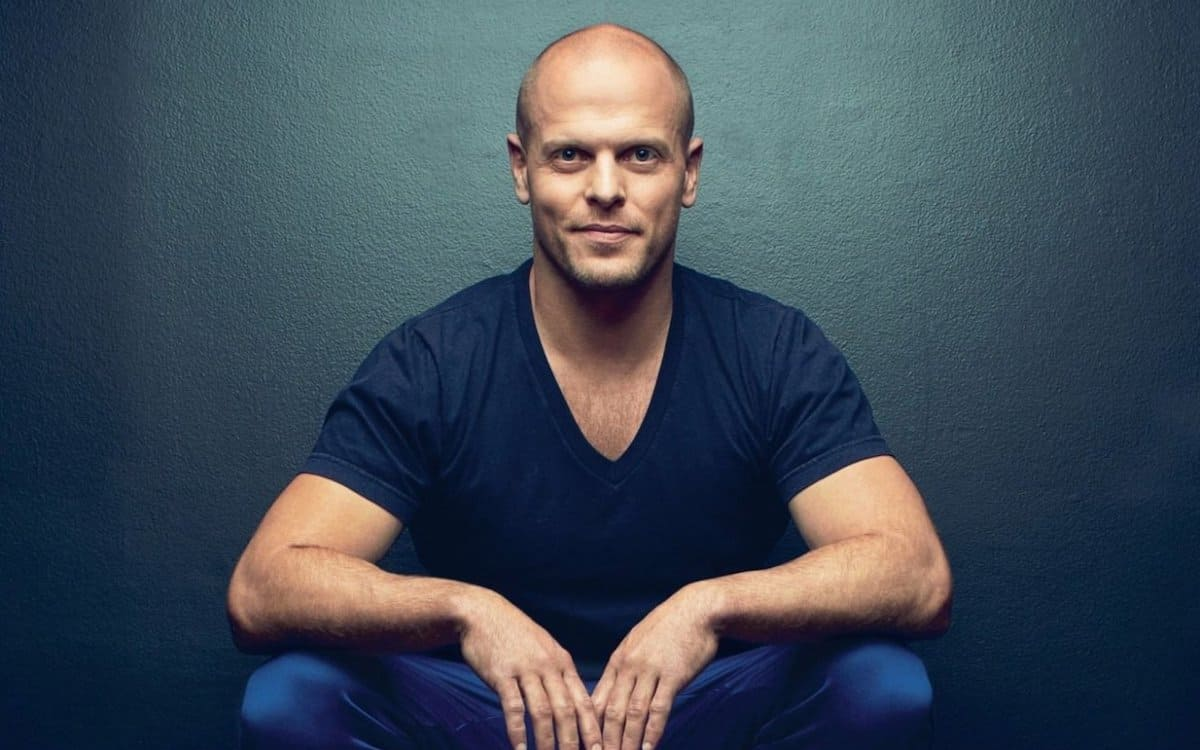 Final Thoughts
Tim Ferriss' net worth didn't arrive at $100 million by accident. It's the result of years of discipline, diversification, timing, and working smarter instead of harder. As he teaches in his books, it's nothing the rest of us can't attain, either.
Want to learn step-by-step how I built my Niche Site Empire up to a full-time income?
Yes! I Love to Learn
Learn How I Built My Niche Site Empire to a Full-time Income
How to Pick the Right Keywords at the START, and avoid the losers
How to Scale and Outsource 90% of the Work, Allowing Your Empire to GROW Without You
How to Build a Site That Gets REAL TRAFFIC FROM GOOGLE (every. single. day.)
Subscribe to the Niche Pursuits Newsletter delivered with value 3X per week