How To Write A Product Review In 13 Steps: The Best Way to Engage Your Audience
When you buy something through one of the links on our site, we may earn an affiliate commission.
There are many articles on how to write a product review, but not many show you how to do it correctly.
Sure, they offer you a product review template or maybe even a sample product review. And tell you to do this, do that, add this paragraph here, pros and cons over there, blah blah blah.
But you know what?
Many are wrong.
I've written, read, and studied hundreds of online reviews, ranking for popular keywords with thousands of searches per day.
I know what it takes to write a product review that not only ranks well on Google but also has the reader ecstatic that they've read it.
This step-by-step guide will show you exactly how you can write reviews that rise to the top.
After reading, you'll be able to write product reviews for anything you want — you'll have the knowledge and skills.
Are you ready?
Good, let's start with why.
Why Do People Read Product Reviews?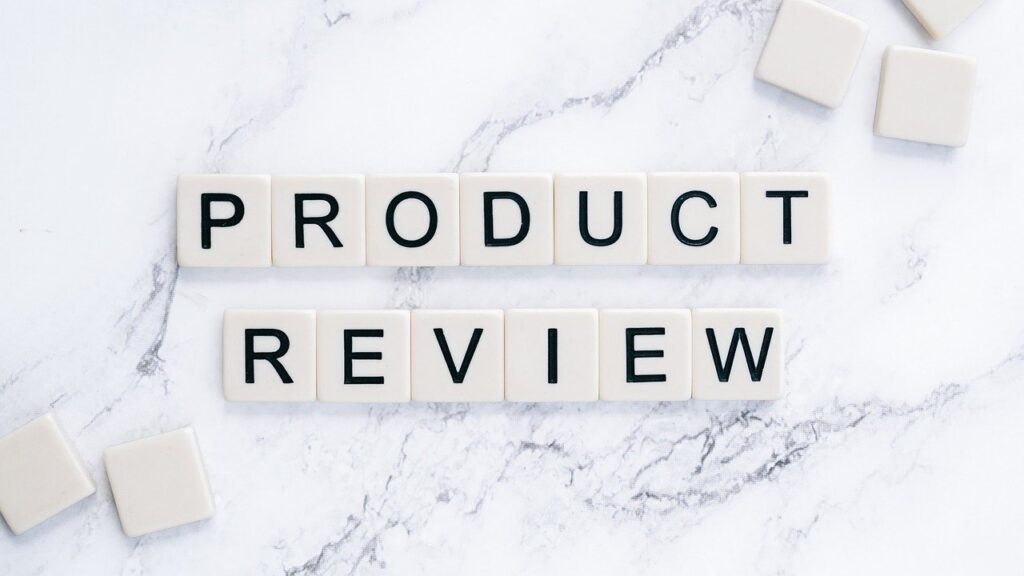 People read product reviews for many reasons, but the main reason is to understand the product and company before spending their money.
They're looking for guidance and advice from people who have used the product. They want assurance of quality and reliability and want to come away with clarity and a clear understanding of what they are about to purchase.
Yes, they want you to make it easier for them to shop.
Here's how to do it.
How To Write A Product Review In 13 Steps
I'm about to share a short but thorough template that covers the essential aspects of a professional product review. It won't be vague; you'll learn how, what, and the reasons for each step.
If you follow the steps, and more importantly, listen to the advice regarding the steps, you'll do just fine.
1. Get To Know The Product
There's a famous quote from Jimmy John Liautaud that goes like this:
"If you're going to do a job, do it right. And if you're going to throw a birthday party, make it awesome. If you're going to do anything, do it awesomely."
The quote is relevant when creating product reviews — if you're going to write a product review, then write the best product review possible.
The first step is to get to know the product you're reviewing. Yes, I'm telling you to purchase, request, or research like a private investigator. But, first, you need to know what the product does, doesn't do, and if it does what it says it's supposed to do.
So before you start writing product reviews, ask yourself the following questions:
Does the product live up to expectations?
Is it easy to use?
Will it solve a problem?
Are you happy with the purchase?
Is it worth the money?
You will get a better understanding of the product by answering the above questions.
In addition to the above, read up on the specific product, read customer review testimonials, and even contact the owner or manufacturer to ask any questions you have about the particular product.
Side tip: Make notes, visit a related review site, and spend at least two days researching and testing the product (check out our article on product tester jobs here).
2. Write The Introduction – Emotions & Empathy Work Well
When writing the introduction, you need to connect with the reader and make them feel like you're reading their mind.
You do this by using empathy, and the easiest way is to put yourself in their shoes — ask yourself the following questions:
What do they want?
What are they feeling?
What's the pain they are experiencing?
What do they need?
Then write the introduction.
Start by introducing a pain point or by showing them you understand the problem. For example, You can let them know you have the product because of a specific problem you had, and here is how good it was.
The reader immediately realizes that you're genuine; you've had the same problems, they'll want to hear what you have to say.
Keep this in mind when writing a review introduction.
Side Tip: Read a review I wrote on Amazon Importer Tools and notice how I agitated a problem in the introduction.
3. List The Pros & Cons – Real Benefits, Real Problems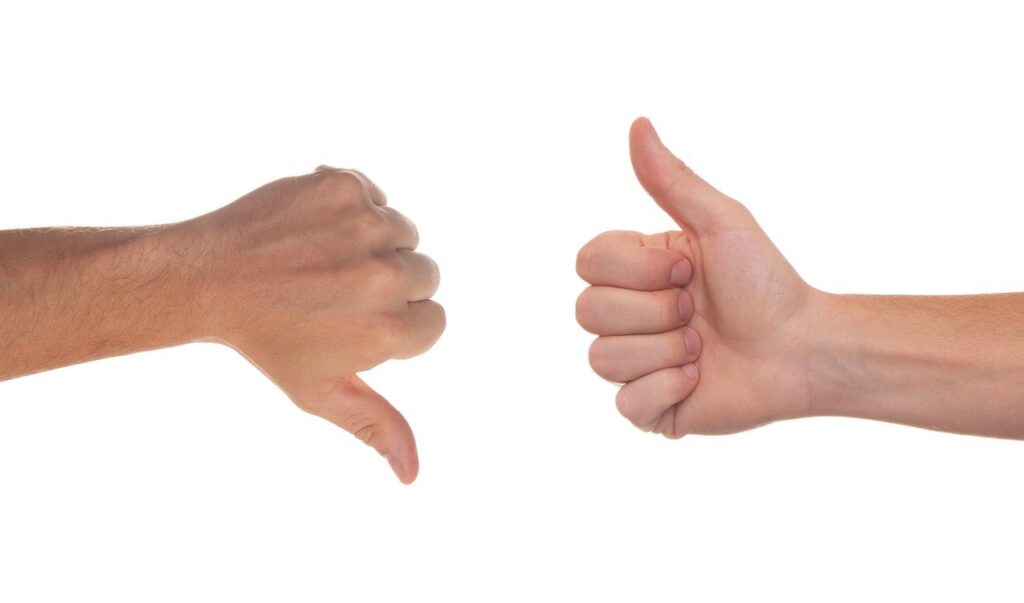 Listing the Pros & Cons is important.
The 'Pros,' is where many people make mistakes. First, they record the features in bullet points, which is ok, but you can do better than this.
If you're the reader, you probably already know the features, you've already read the sales page, you want to see if it's as good as they say it is.
Listing the features is going to be fluff to them, and they won't be interested. Remember, your job is to get them to realize that the product will be good for them.
So, instead of writing features, write the benefits of the features, and tell them how this will help them.
For example: Saying that a product has '25 templates' isn't helpful to the reader. However, you could say that it has 'more templates' than all the other products, which saves you time searching for the correct one.
The point I'm trying to get across is to not just list the main features as the Pros when writing a review, always try to turn them into a benefit.
As for the cons, they're much easier because you can state a potential problem and add a positive to it.
For example, 'The price is high, but I suppose that's the price you pay for a product that has a high success rate.'
Do you see where I'm going here?
Side tip: Pros & Cons are ok, but everyone is using them; you could be different and list them as 'what's good and 'what's bad,' which will offer you some room to turn them into benefits, as pros and cons tend to be short.
4. Who Is The Product For – Who And Why?
In this section, you explain who the product is for (the target audience) and what it will do for them.
Although you can mention what it has done for you, try to focus on how the product and the key features will benefit the reader and solve their problems.
Remember to agitate the problem and use empathy to get inside their heads. Then, tell them why they need the product.
5. How Can The Product Help them?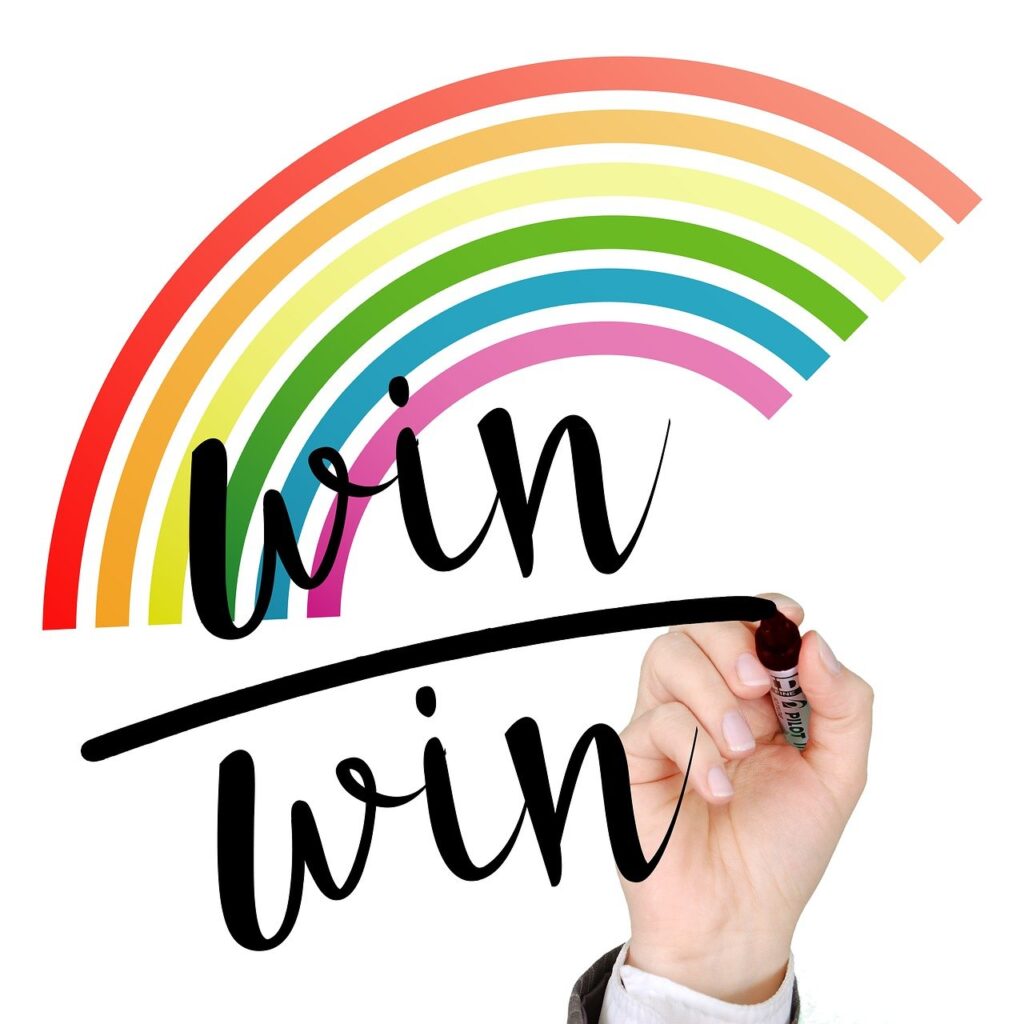 This step might seem similar to the last step because it is; however, the difference is that you will now provide an example of how it will help them specifically.
Think of an example that could resonate with them, and write a short paragraph or two explaining it.
For example, suppose you were writing a product review about a piece of software that adds a word document straight to WordPress. In that case, you could create an example of how it could save them time to concentrate on other matters, tell them it could free up 1 hour a day, almost a full day in just a week, etc.
Side Tip: Use your imagination here; think of the tasks the reader would love to eliminate or reduce.
6. Explain The Key Features
Learning how to write a product review isn't rocket science, but this step is essential when writing them correctly. Think back to step three, the pros and cons, this is a similar step, but you will elaborate a little more on each benefit.
Notice that I didn't say feature?
That's because features are nothing, well, obviously they're important, but you now know that it's more about the benefits the features bring.
List the main features and write a paragraph explaining how they can benefit the reader.
Side tip: Again, empathy is your key to success here (put yourself in their shoes).
7. Who Is Selling The Product?
This part of the product review is pretty straightforward.
Write a paragraph or two about the product owner. Tell them who they are, their company name, where they're from, and any other information that seems essential.
Side tip: If you can't find out much about the product owner, drop them an email, reach out on social media, and let them know you're writing an in-depth review of their product (It might just get you a share once completed!)
8. Do They Offer Support and Guarantee?
Again, a paragraph or two explaining what the support is like for the product you are reviewing.
Explain the length of support, what's involved, and how you receive it.
Is it email, live chat, or phone?
Find all this information out and add it to the review.
Side tip: If you want to know how good the support is for the product, contact them with some queries. Note how long you waited for replies and how knowledgeable and supportive they are.
9. Social Media Proof From Happy Customers
People will follow what others recommend, and that's why social proof is an essential factor when learning how to write a writing a product review.
According to Sprout Social, 82% of Americans ask for referrals from friends and family before purchasing a product, and 91% of shoppers read an online review before purchasing.
If you want to make your review stand out and perform better, you need to add social proof showing how the product is helping others and why they recommend it.
In its simplest form, social proof in a review can be screenshots from social media sites showing a customer's positive review of the products. Look on Facebook, Twitter, Instagram, Tic Toc, etc,
The best social proof comes from influencers and celebrities, so add them to your review if you can find them.
Side tip: You can also link out to social proof, and if you have a large following yourself, you could ask your audience what they think of the product and add the replies into the review.
10. Are There Any Alternative Products?
Providing alternative products in your review will add another layer of trust. The reader will feel like you're helping them and start to trust your every word.
If the product you're reviewing is good, cover comparable products, but downplay them a little.
For example, this product is fantastic, but if it's out of your price range, maybe consider this less expensive similar product that's not as good but will still get the job done.
Side tip: You don't want to overwhelm them here, so only mention one or maybe two alternative products in your review.
11. How Much Is The Product?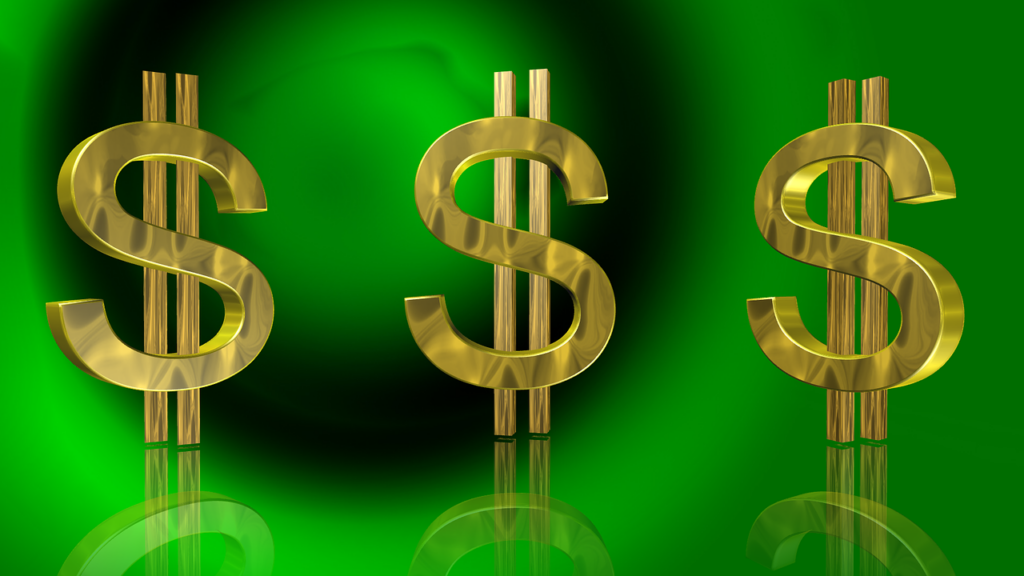 Some reviewers won't mention the price and will provide an affiliate link to the product website, where the reader then discovers the price for themselves.
I'm afraid that's not right and will make you look like a typical affiliate site, more interested in affiliate marketing than helping and being honest with them.
You should always provide the price in the review. Remember, it's your job to make it easier for the reader to shop.
Tell them the price, and if you have an affiliate discount code, show them how to use it and how much of a discount they will receive.
Side tip: Make sure you mention that the link is an affiliate link (if it is) and that you will earn a commission if they purchase, with no extra cost to them — this will add trust and keep you from getting into trouble.
12. Conclusion And Final Thoughts
We're coming towards the end of the review now, which is the closing of the content. Many reviewers think their job is done and will write a sentence or two telling them to go and buy the product.
Don't do this.
The closing of the review is super important, and you need to remind them of the following:
What they have just discovered
How it can help them
Where to purchase the product
If you think this sounds repetitive because you've already told them this in the review, you're right, but it's still the correct approach.
You recap what they have learned about the product, then show them a glimpse of what their future will be like if they buy the product (no more pain, no more stress, etc.), and then show them how and where to buy.
Ending the review like this will get you the best click-through rates and ultimately the most affiliate commission.
Side tip: Always put a bit of thought into the closing of the review.
13. FAQ section

The last step for the 'how to write a product review' template is the FAQ section.
You will answer around 3-5 questions related to the product.
How do you find the questions?
Search the main keyword on Google, and look at the 'People also ask' questions on the page. These are ideal questions for you to answer in the FAQ section of the review.
You could also use software like Market Muse and/or Surfer SEO to find many questions related to the main review keyword.
How do you find the answers?
When looking for customer reviews to aid you in your research you can visit sites like Reddit and Amazon to find the answers.
Both these sites are great for finding out the truth about specific products from actual users. Search Reddit for the product you're reviewing and read what people are saying; read the reviews, questions, and answers on Amazon.
You'll be amazed how much information you can find out about a product on both these sites.
7 Tips For The Best Product Review
The following tips will improve your product review and help it to rank better in the search engines:
Take Your Time: Don't rush when writing the product review. Instead, take your time, gather your thoughts, and spend some time researching the product.
Add Affiliate Links: Affiliate marketing is an honest way to monetize your review, so be sure to add affiliate links for the product; if you don't have an affiliate link, contact the product owner and ask them if they have an affiliate program.
Add Images: Don't forget to add media elements to the review, things like images, screenshots, and videos. Try to add them every 300 words, but remember to ensure that they're relevant to the product you're reviewing.
Tell The Truth: You don't want to sound sales-y or pushy when writing the review. Try to write like you're talking to a friend, be unbiased, and tell the truth — if the product has its flaws, report them.
Easy To Read: Write short sentences and paragraphs, avoid long words when shorter words do the same job — aim to get a Hemingway score of less than 'grade 8' on the Hemmingway app.
SEO: Basic on-page SEO is essential for the review. Add appropriate h-tags to the headings, and include the main keyword in the first paragraph (the first sentence is better) at least one of the sub-headings and the final paragraph. Also, add related keywords throughout the content, alt tags to the images, inbound links, outbound links, and make sure the content length is around 200 words more than the average for the top five sites ranking on Google for the main keyword.
Edit Like Crazy: Leave the review for at least 24 hours once finished, and then come back to edit the content. There will be mistakes, fluff, and issues with the flow of the words. The best writers in the World edit their content like crazy, and so should you — consider using a writing assistant like Grammarly to sharpen up your content.
How To Write A Product Review
The information in this article makes it possible for you to write a product review that pleases the reader, ranks high on Google, and makes you money along the way.
You have a step-by-step product review template that takes you by the hand and shows you exactly what to do.
Is it easy writing reviews?
No, but it's not hard either.
You have to research, study, take your time, edit, and remember that your job is to make it easier for them to shop. Provide them with all the key decision-making factors.
Just imagine.
Six months from now, you take a look at your bank account and notice multiple payments from the affiliate links you used in the review. Passive income because you took your time to write a product review that helps people make a purchase decision.
Not only that, you have people thanking you for writing such a helpful and unbiased review.
That's what's possible when you learn how to write a product review page that informs, educates, and helps the person reading it.
So, why are you waiting?
Get out there, and do it.
Want to learn step-by-step how I built my Niche Site Empire up to a full-time income?
Yes! I Love to Learn
Learn How I Built My Niche Site Empire to a Full-time Income
How to Pick the Right Keywords at the START, and avoid the losers
How to Scale and Outsource 90% of the Work, Allowing Your Empire to GROW Without You
How to Build a Site That Gets REAL TRAFFIC FROM GOOGLE (every. single. day.)
Subscribe to the Niche Pursuits Newsletter delivered with value 3X per week