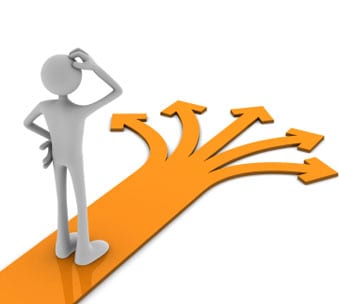 I recently documented the painful experience I had with getting banned from Google Adsense just a couple of short weeks ago. The response I received from that post was huge with over 400 comments to date…but more importantly I truly felt as though many of you cared about my situation with the loss of income – and that means a lot to me.
As a result of losing my Google Adsense account, I have been scrambling trying to find some good Adsense alternatives.   Its only been a short while since then, but I wanted to share what I have found that's working so far, and what some of my plans are down the road for my small niche sites.
First, just to remind everyone how my sites were performing, I want to re-state that I made over $125k last year from Google Adsense. You can watch my 2011 year in review video here.  All of that Google Adsense income came from my niche sites.
On top of that, I obviously made some additional income from sales of Long Tail Pro, and a token amount from affiliate sales on NichePursuits.com. However, since I only started selling the full-version of Long Tail Pro in October of last year, the largest portion of my income was from Google Adsense.
So, it hurt pretty bad to lose that source of income.
However, I have moved on!  I now have alternative ad networks running on all of my niche sites, and they are all at least bringing in some income!  Whereas a couple of weeks ago, they weren't bringing in anything.
How My Sites are Performing

?

So, how are my sites performing with the alternatives to Adsense?  Well, the truth is that I haven't found anything yet that pays quite as well as Adsense for a General ad network, but I am at least happy to have some revenue back.

Right now, my sites are probably bringing in only 1/3 of what they were bringing in a month ago.

Yes, its not that great BUT I still have A LOT of testing to do and I think I should still be able to bring the income up quite a bit.

Essentially within a couple of days of being banned from Adsense, I went straight over to Kontera and Infolinks (where I already had an approved account) and started placing these contextual links on my sites.  I put Kontera code on about half my sites and Infolinks on the other half of my sites.  This was really done as a stop-gap.  I wanted to start bringing in something as quickly as possible.  Now I am starting to get more creative at looking at alternatives.

In addition on a few of my sites I also tested out Chitika ads, Vibrant Media, GumGum, and SkimLinks. Here is how those ad networks stack up against each other on an eCPM basis.  This tells me how much I am making per 1000 views on my sites.
Infolinks eCPM: $10.41
Kontera eCPM: $6.37
Chitika eCPM: $1.94
Vibrant Media: Does not report on an eCPM basis (but I wasn't impressed with the earnings).
GumGum eCPM: $0.44
A quick word about GumGum: this is an image overlay advertising network.  So, this is space that usually does not have any advertising – so this is something that can very easily be added to any other existing in-content advertising that you have.
So, overall Infolinks appears to be the highest paying in-content ad network at this point.  I am going to be moving more and more of my sites over to Infolinks to gain some of this additional revenue.  Overall, they are very simple to implement and use.  The only downside it that you need to get each one of your sites approved.  However, I submitted about 100 sites and they were all approved (minus a couple) within about 24 hours.  So, it wasn't too bad.
Want To Build Smart & Relevant Internal Links...Quickly?
Link Whisper is a revolutionary tool that makes internal linking much faster, easier, and more effective.  It makes it simple to boost your site's authority in the eyes of Google. You can use Link Whisper to:
Bring out your orphaned content that isn't ranking

Create smart, relevant, and fast internal links

Simple yet effective internal links reporting: what has lots of links and what pages need more links? 
Click here to revolutionize your site's way of doing internal links
Media.net and SkimLinks
I actually applied to Media.net right away, because I heard so many good things.  However, I have yet to get my account approved.  I waited 10 days (because they say it can take a week for approval), then I emailed them.  They immediately responded and said my application had been denied because my site did not meet the qualifications.  Get this – I applied with NichePursuits.com!  I'm not sure what they are looking for, but I think this is a pretty good site!
However, they did say I could reapply using a different site.  So, I did that a few days ago and still haven't heard a response.  So, I'm still hopeful to try Media.net out, but they are not real quick at approving my application!
I also have tried SkimLinks out on just one of my sites.  I'm impressed!  Its very easy to implement, like Adsense, and relevant words are automatically turned into affiliate links for various products, services, or information.  Its a pretty cool product.  The best part is that it looks like I made a couple of sales!
Obviously, SkimLinks is not going to be the highest paying way to monetize most sites, but I think it could be a GREAT additional source for many sites.  In fact, you could easily use both Google Adsense (or other networks 🙂 ) and SkimLinks on the same site to maximize the earning potential.
If you are interested in testing out SkimLinks, check it out here.
Future Plans After Google Adsense
Now, I do also want to state that I have spoken with a couple of different CPA networks, and most of my sites just do not seem to be a good fit.  I do have some coupon sites that would work well, but these are very small sites that don't get much traffic, so overall its not real helpful.
CPA offers tend to perform well for very targeted or specific offers.  Many of my sites are more general and informational, which works great with Google Adsense or other contextual ad networks, but not for specific affiliate or CPA offers.
However, I do still plan on exploring the CPA/Affiliate route to see if I can find a good fit for some of my sites.
Overall, in the future I hope to get approved to Media.net and to test out other networks as well (I've applied at a couple others). Unfortunately, I don't know that its feasible that I will get my income back to where it was with Google Adsense because Google advertisers just pay so much compared to these other networks.  However, I am hopeful to gain a good portion of that income back.  I am going to get the income back from my existing sites as much as possible and may try to sell a few off.
Long term I am looking long and hard at the new sites that I am creating.  Do I want to continue to build lots of small niche sites?  Or do I want to focus on creating a few high quality long term sites?  Or do I want to create some unique products that can help people and then create interesting websites around those products?  These are some of the things that I have to consider as I build my business for the future.  I have not built any new sites in the past few weeks, so I'm taking some time to think things through.  I will be discussing some of the topics in detail over the coming weeks.
Your Thoughts
I would love to hear your thoughts on my review of a few Adsense alternatives.  Do you have other suggestions that I should be trying out?  I look forward to your input!
---