The 19 Best Work From Home Jobs You'll Want To Consider
When you buy something through one of the links on our site, we may earn an affiliate commission.
When the pandemic hit and businesses were forced to close their doors, remote work was introduced to the world like never before. Within days, employees got a taste of what working from home was like, and the working culture hasn't been the same since.
Whether you're looking to transition into a remote work career or just need some extra income, checking out the best opportunities will help you reach your goals faster. Below is the top 19 work from home jobs, what each one offers, and how you can get started today.
The Best Work From Home Jobs
While some of the jobs on this list require more experience in a specific field, others are perfect for an entry-level position with room for growth. With the 19 different choices below, you'll be able to find one that matches where you are in your career path.
Become a Virtual Assistant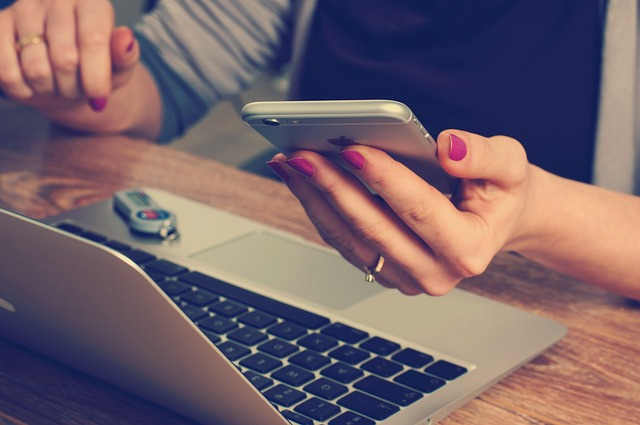 A virtual assistant is an online professional who provides administrative, technical, or creative assistance to clients from a remote location. They can provide support for a wide range of tasks, including:
Social media management
Website maintenance
Data entry
Customer service
Research
Because many business owners have outsourced virtual assistants from other countries like the Philippines, beginning a career as a virtual assistant won't pay much in the beginning.
You'll have to improve your skills and gain the trust of more successful CEOs and C-suite executives to earn more from a virtual assistant job. Smaller projects will pay per hour, but you'll be able to find salary-based positions online.
Average Salary: $61,000/year
Work as a Customer Service Agent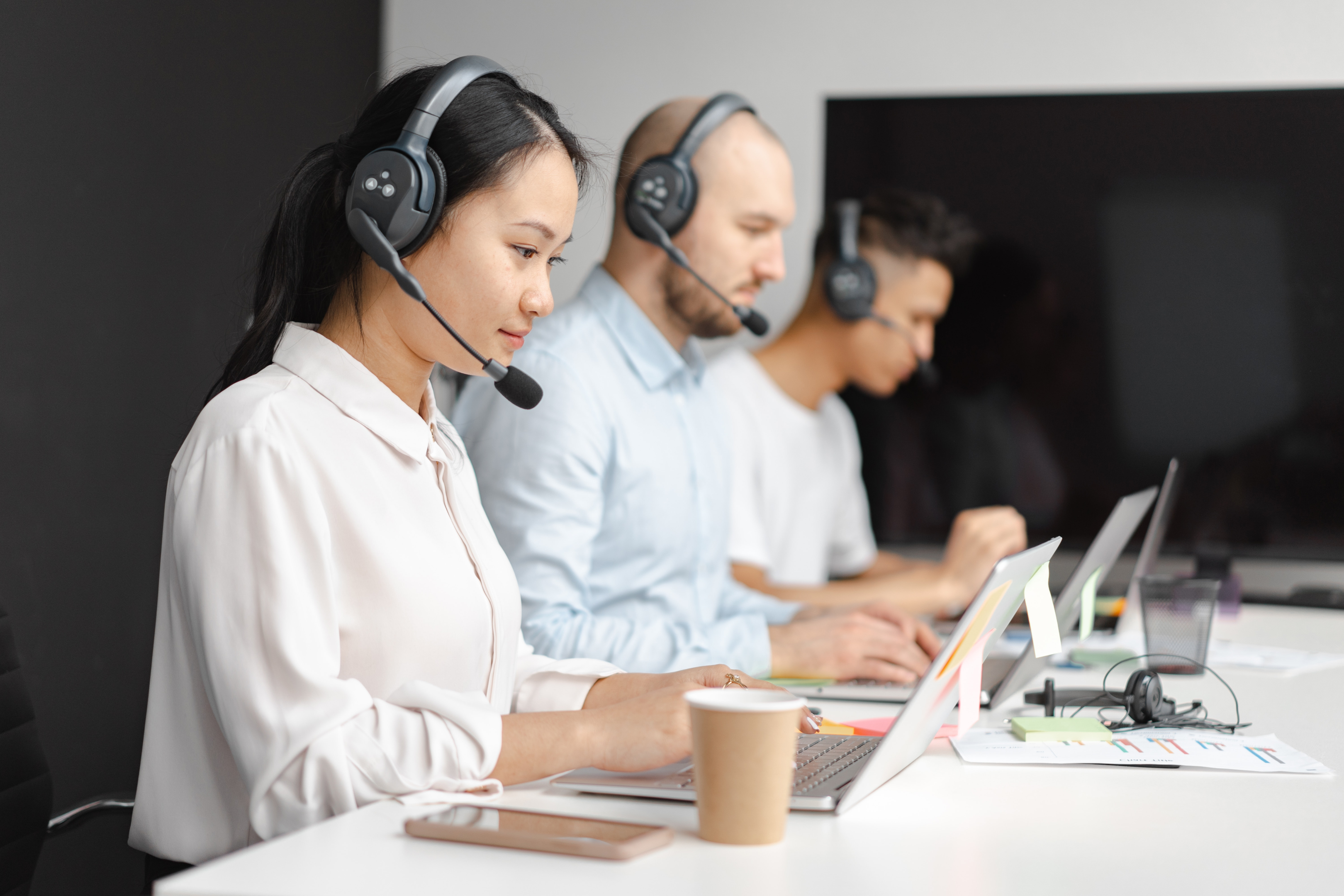 A customer service representative is a skilled professional that provides customer support to clients for incoming phone calls, inbound emails, or online chats. They are responsible for addressing customer inquiries or complaints and finding solutions to their problems.
While the majority of customer service reps were traditionally employed by big corporations like phone companies or banks, the booming tech industry has created numerous customer service jobs for those who want to work from home (even for those providing SEO services to banks).
Some companies require a landline and connection to the internet to become customer service representatives. While you don't need any schooling or a degree, more technical companies will require a background in the software being used.
Start Transcribing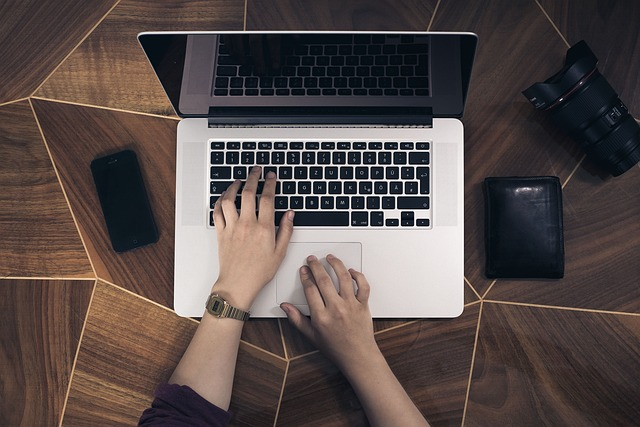 Video has taken over a majority of social media platforms and entertainment platforms.
In 2021, 92% of internet users watched online videos at some point.
Transcriptionists take audio or video files and convert them into text documents. You'll find these jobs from content creators or even court proceedings. The job calls for excellent listening skills, the ability to type quickly, and the knowledge to ensure the accuracy of the transcribed document.
Free tools can help you get started if you're new to transcription. However, if you want to make more money from this job, you'll probably want to invest in transcription software like Scribie or Rev.
Average Salary: $44,000/year
Become an Online Tutor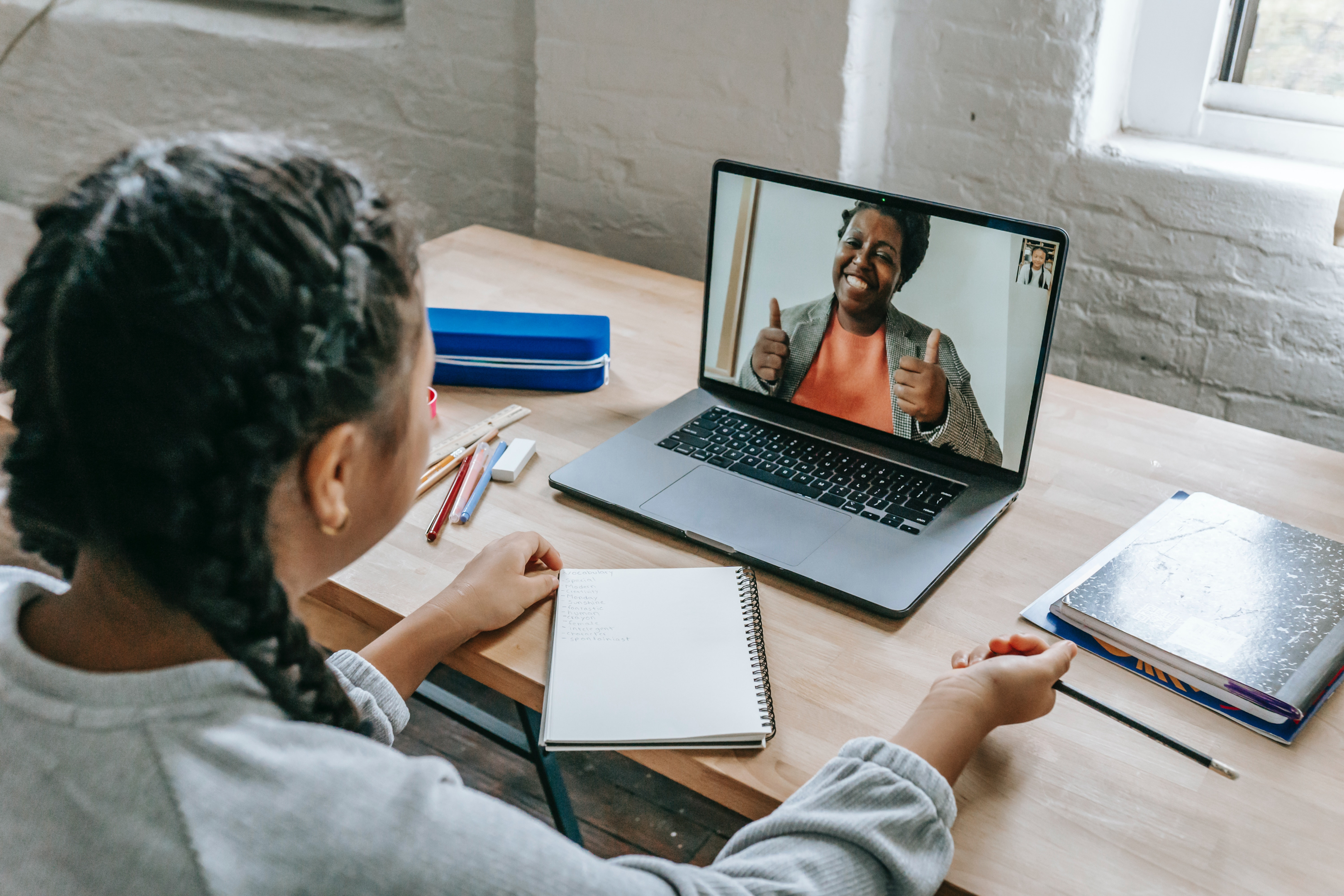 Are you great with numbers? Have a knack for history? As an online tutor, you can share your expertise with students from all over the world.
Most tutors have a minimum of a bachelor's degree in the subject they teach, although some just need proof of their knowledge and skills.
Online tutors are great work-from-home jobs since you have a flexible schedule, have the potential to make a high per hour wage, and can complete all the work from an online meeting platform.
Finding work can be difficult if you don't join a marketplace that connects tutors with students, but more money can be made from doing it all yourself.
Launch a Blogging Career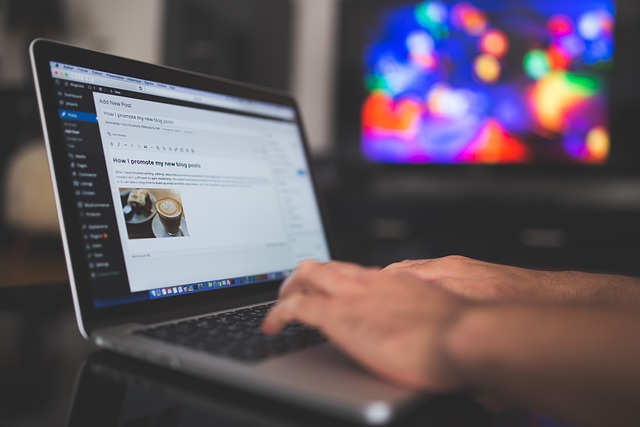 Website-building platforms, writing tools like Grammarly, and SEO tools like Semrush have made blogging more accessible than ever before.
Starting a blog is the perfect way to make money from home since you can do it in your spare time and monetize it in various ways, such as affiliate marketing and sponsored posts. And you don't even always need strong writing skills to start to make money.
You don't need a specific degree to start either, but you will have to learn several skills including:
Content writing
Search engine optimization
Website design
Funnel building
Affiliate marketing
The results from working on a blog will take time to show the full potential, but once you reach a certain level, you can count on recurring funds from ads and affiliate commissions without putting in too much upkeep.
And you can learn exactly how to do this with the Affiliate Lab. It's an online course that teaches you exactly how to start a blog as well as some fundamental SEO principles that can be transferred to all sorts of other online work.
Take on Freelance Writing Jobs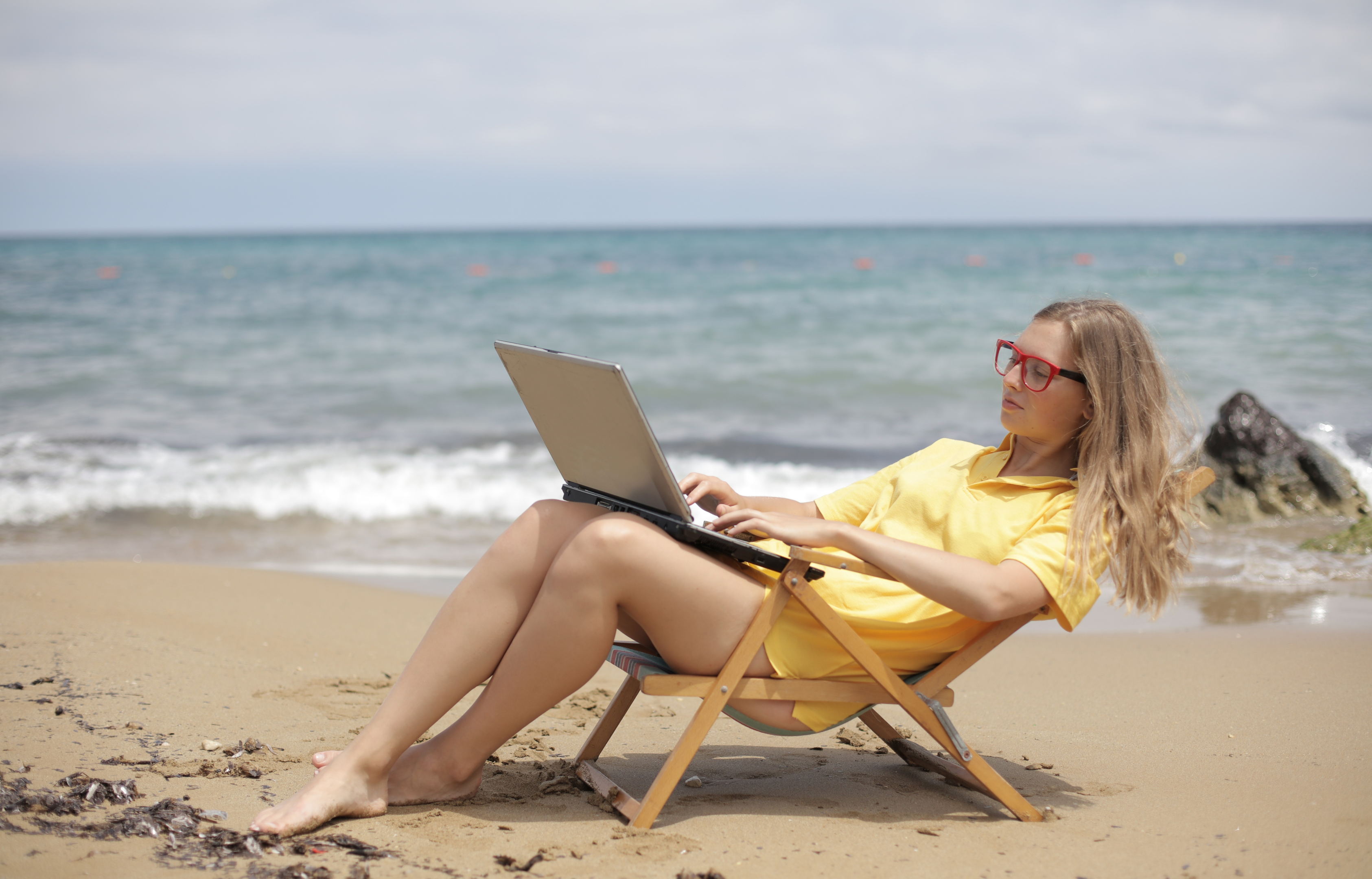 A freelance writer is an independent contractor specializing in content writing for companies and other organizations. They provide a range of services such as:
Web copy
Articles
Blog posts
Whitepapers
Press releases for both print and digital media
It helps in the writing industry to have a degree in English or some proof of your experience. Although, it's not unheard of for individuals with little to no experience to find writing jobs for beginners.
Most writers end up progressing to copywriting because the pay is much higher.
But to make the transition, you'll need to focus on how words make people take action to buy a service or product. And to help with that, make sure to check out our guide on how to be a copywriter from home.
Become a Social Media Manager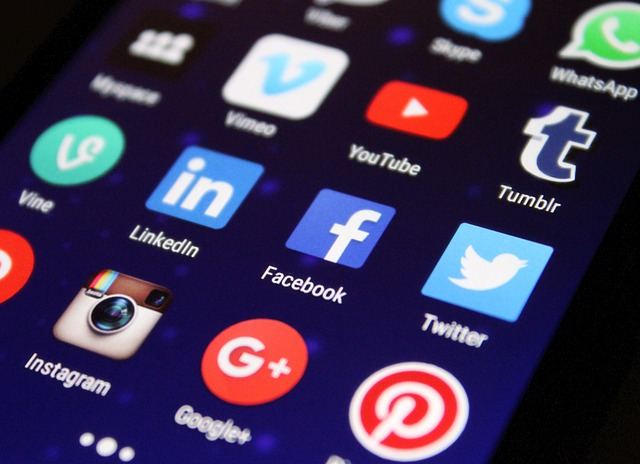 Instead of using social media to connect with friends and share experiences, businesses use these platforms to advertise and market their services or products to large groups online.
A social media manager oversees multiple accounts for various organizations or influencers.
Social media managers' daily tasks include conducting research, strategy, and keeping up with the latest trends in order to create engaging content.
Social media managers don't require any special qualifications for this remote job, but having some experience in marketing and a good understanding of the ins and outs of social media will make you more attractive to employers.
Average Salary: $60,000/year
Become a Web Developer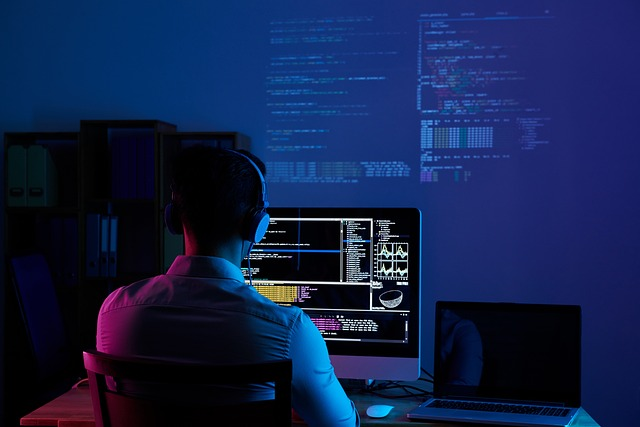 Remote job seekers with experience or a passion for coding can easily find work from home jobs in web development.
A web developer designs, builds, and maintains websites or apps for companies or individuals. They are responsible for the overall look and functionality of the website or app that is being built.
To be successful in this profession, you'll need to be proficient in coding languages such as:
You don't need an educational background if you can develop some high-quality portfolio pieces.
With the amount of demand for web developers, it's one of the best work from home opportunities you'll find.
Start a Travel Agency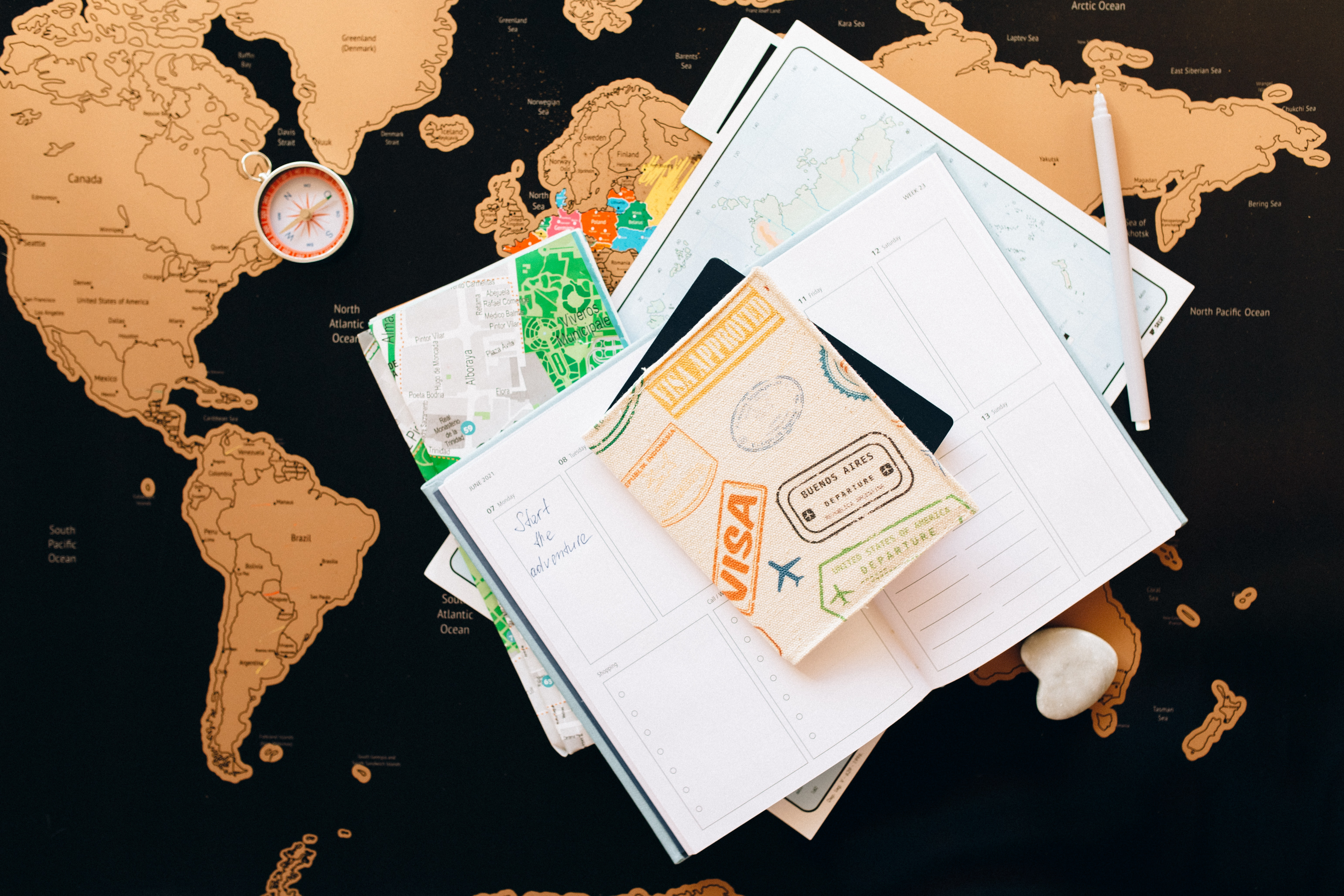 A travel agent is someone who researches and makes arrangements for people who are traveling. This can include:
Airfare
Car rental
Hotel stays
Tour packages
You must be knowledgeable in the tourism industry and understand different cultures. You'll also need to have excellent customer service skills and a keen eye for detail.
Travel agencies can work completely remotely. You don't even need to meet the people you are working with.
Research and planning everything happens right from the comfort of your own home. There is no degree for becoming a travel agent, but you must have a passion and be great at planning and organizing.
Offer Marketing Services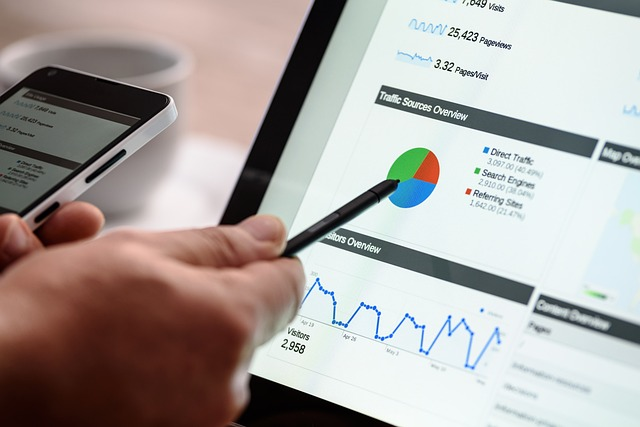 Marketing services include a variety of different offers to businesses, such as:
Email marketing
Advertising campaigns
Social media strategy
Search engine optimization
Content creation and curation
Brand management
While you can learn some of these skills in school, the best knowledge comes from experience from a real-world application.
Marketing can make businesses a lot of money, so they are willing to invest to see results. Inbound marketing strategies cost 62% less per lead than traditional outbound marketing strategies like cold calling or cold emailing.
Without experience, you'll need to start in an entry-level position, but the growth potential is big in the marketing industry.
And one of the easiest ways to impress your colleagues from the start is by getting a leg up on knowledge and strategies again from the Affiliate Lab.
Work as a Bookkeeper
Businesses always need help staying organized and keeping track of their finances. This is why bookkeeping is a great job opportunity for remote workers looking to make money from home.
Bookkeepers need to be well-versed in basic accounting principles and able to work with spreadsheets and other financial software.
You'll also need excellent attention to detail when it comes to filing expenses or tracking invoices.
Modern technology allows bookkeepers to work from the comfort of their homes (plus, having the best work from home desk setup doesn't hurt). Filing taxes, organizing spreadsheets, and inputting numbers are easy with software that does most of the job for you.
If you are going to specialize in taxes, take a look at our list of ideas for tax business names!
Sell Products On an eCommerce Platform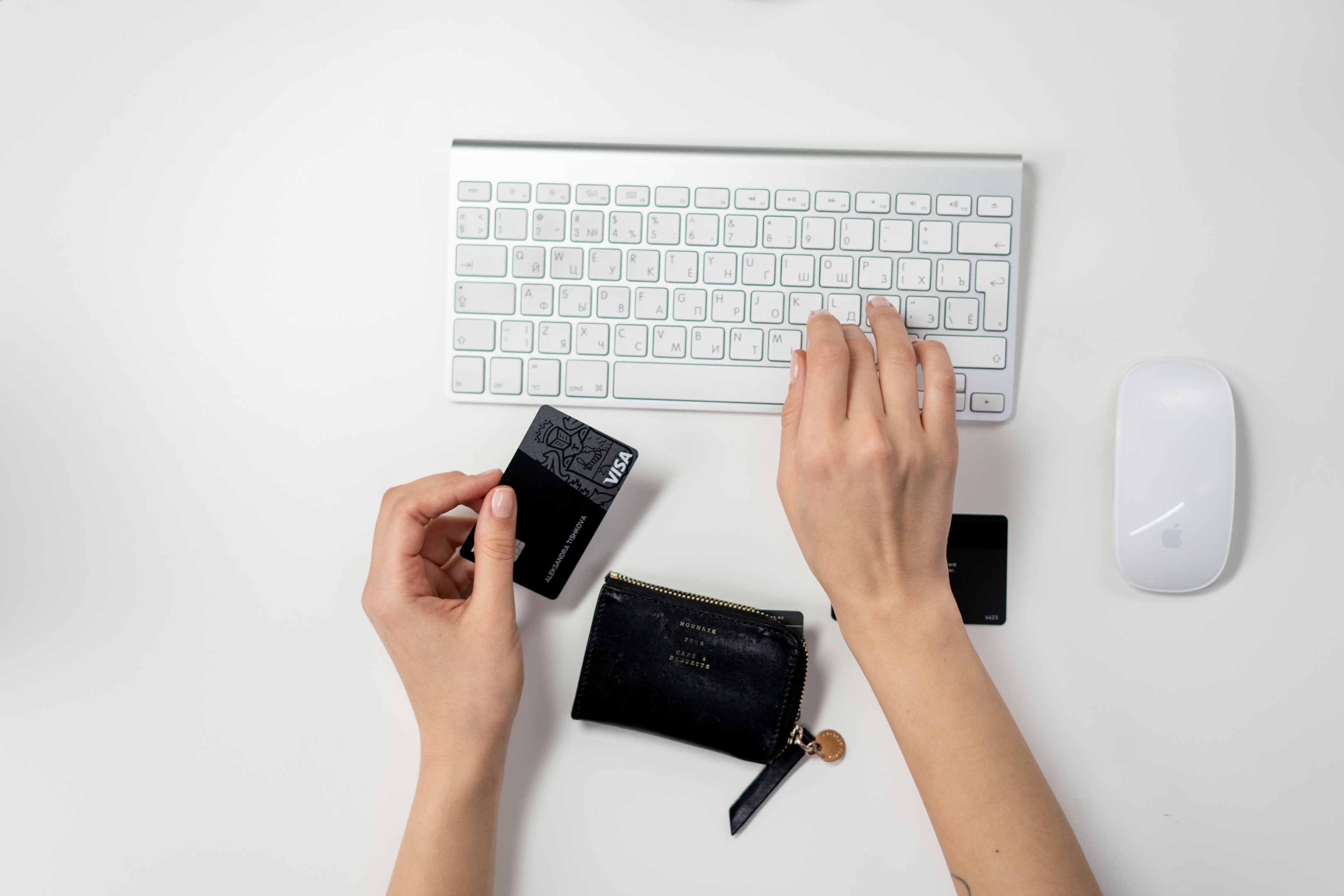 Ecommerce is no longer reserved for big retail companies. Nowadays, you can create your own work from home opportunities by selling products on an eCommerce platform.
Before dropshipping, individuals used to have to figure out all the logistics of selling products online including:
Shipping costs
Shipping carriers
Inventory
Taxes
Manufacturers
Dropshipping allows someone with no background experience to set up a shop, offer products, and have them shipped worldwide.
As long as you have the willingness to learn and some extra time, selling products online is one of the best job opportunities for busy people who want to make some extra money on the side.
Become a Graphic Designer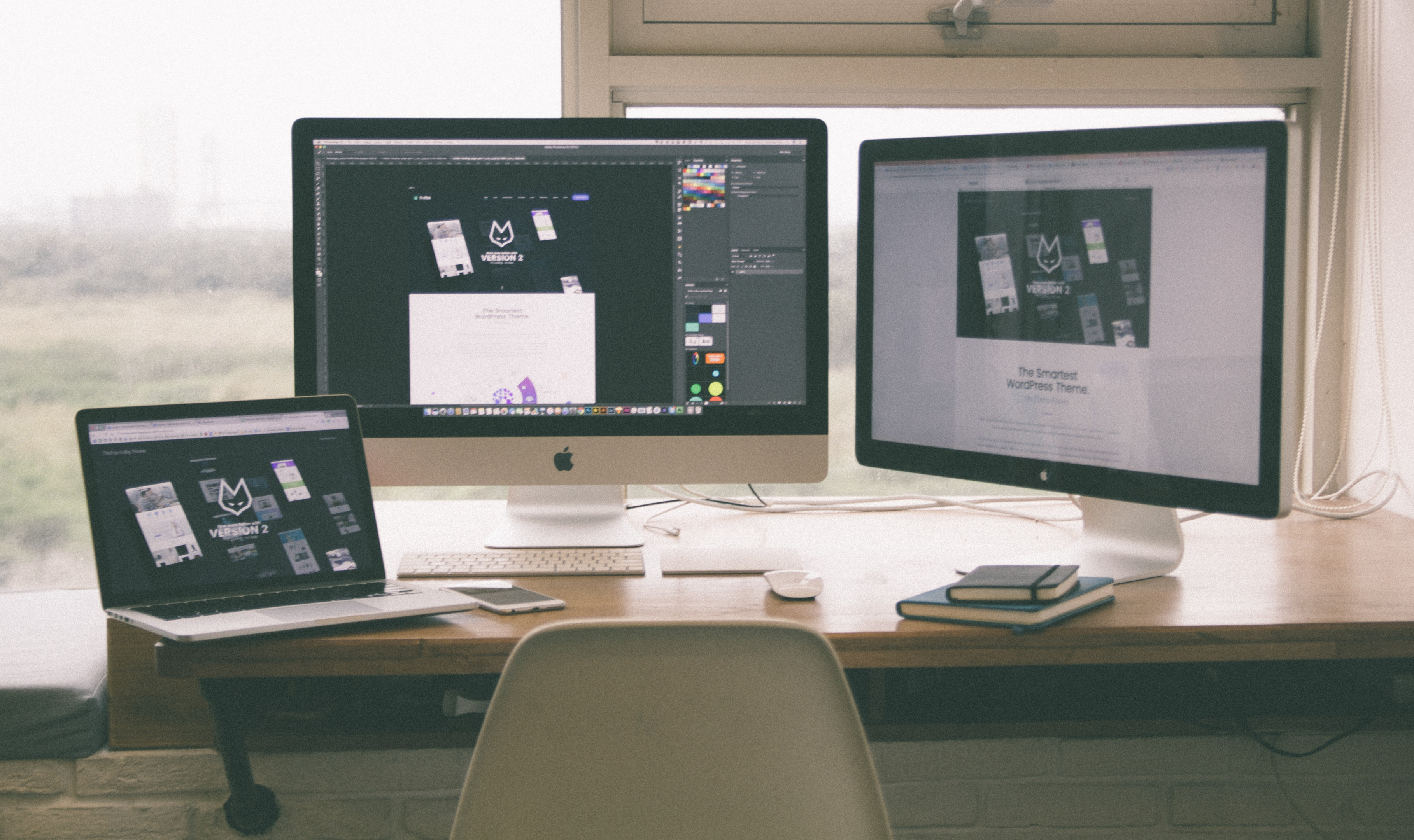 You'll find an abundance of work at home jobs available in the graphic design industry. A graphic designer produces visual marketing content for various business needs, including websites, emails, ads, social media platforms, slideshows, and more.
It's one of the most in-demand remote jobs since businesses constantly create more marketing content to sell their services or products.
Independent contractors can build up their own clientele to run a successful small business.
90% of the entire graphic design industry is made up of freelance graphic designers.
On the other hand, job seekers will be able to work remotely while still being offered traditional benefits from a company like health insurance or a retirement account (we have a whole list of part time jobs with health insurance that may interest you). Most companies even provide paid training to teach you more about the profession.
For those considering freelance work, our article provides suggestions for graphic design company name ideas that could be useful.
Work as a Recruiter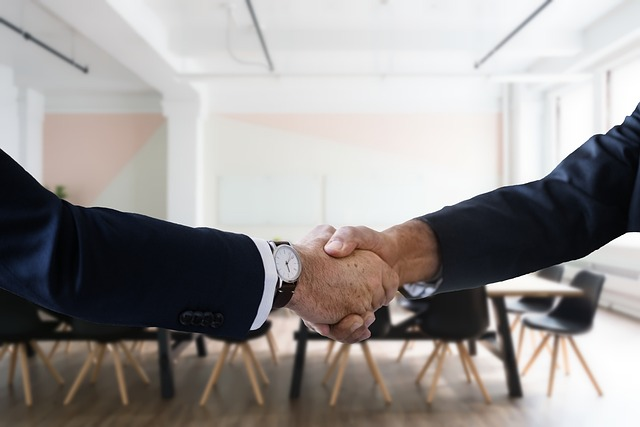 Big businesses are always on the lookout for the brightest and best talent. A job recruiter helps businesses by seeking out potential talent for a specific role in the company.
There is no clear educational path for becoming a job recruiter, although, a degree in business or communication is common.
If you have great people skills with good intuition of a person's character, you can find remote work as a recruiter.
The biggest challenge is finding qualified applicants for a position. You'll need to be familiar with using online job boards and LinkedIn to connect with potential applicants.
Offer Data Entry Services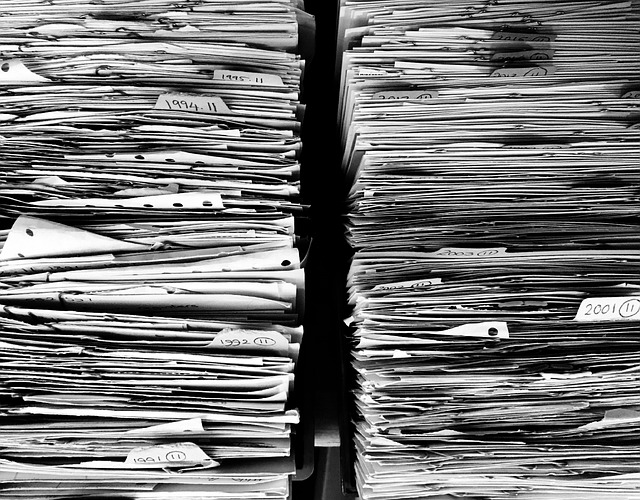 A data entry specialist focuses on inputting and organizing data for businesses that don't have the resources to complete the tasks independently.
Data entry can involve compiling sales statistics, marketing campaigns, ad spend, website stats, and more.
The job is one of the lowest barriers to entry for remote opportunities because you don't need a formal degree. Most entry-level data entry clerks have some previous background in performing administrative tasks for companies.
Virtual assistants have a great opportunity to transition into data entry work. They have already shown competence in performing remote tasks and would be ideal to take over data entry work.
A data entry clerk is perfect for finding remote work because it's a flexible job where you can typically create your own hours as long as the task gets done.
Become an Event Planner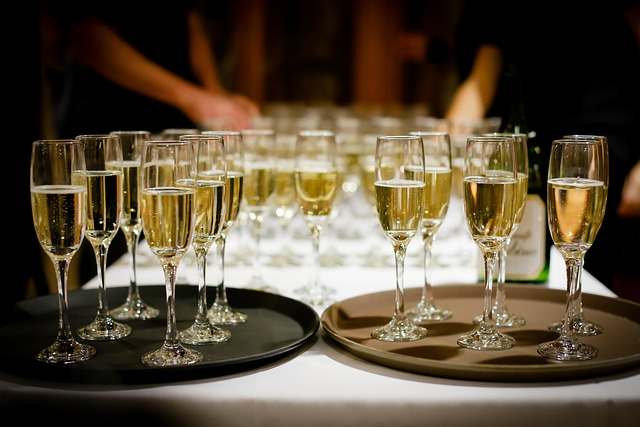 Few work from home jobs are as enjoyable as being an event planner.
Planners will need strong people skills, organizational skills, and creative thinking. You'll be responsible for putting together an entire event for various organizations including:
Speakers
Caterers
Live music
Lights
Venues
Entertainment
Meeting everyone involved with the event isn't necessary, and you can run your own business from home. If communication and organization are your super powers then you'll do well as an event planner.
Work as a Chat Agent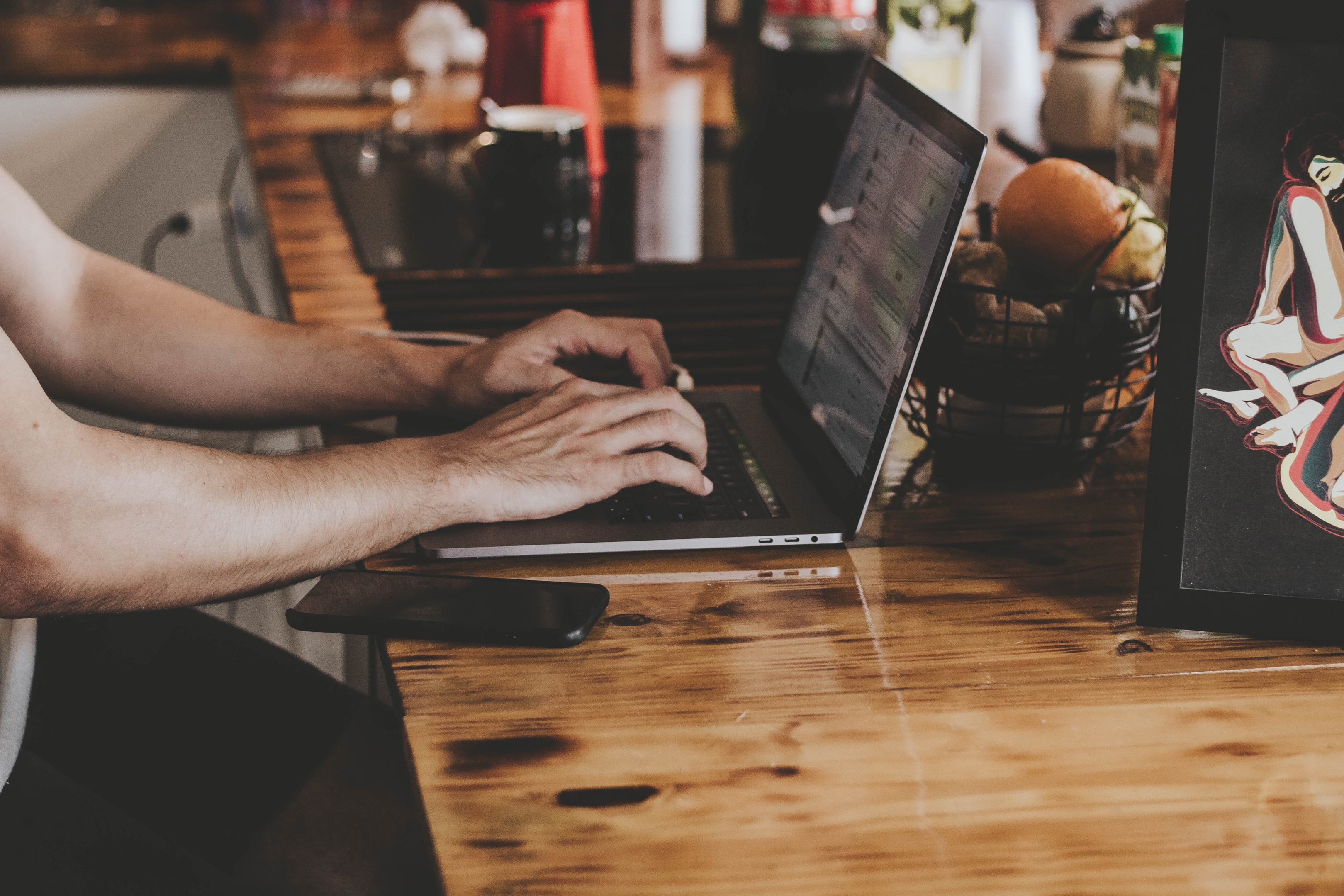 Similar to becoming a customer service representative, a chat agent helps companies answer questions from customers through a website's chat software.
When customers have an issue with a product or service or have questions about the company before paying for services, you will help them find solutions and feel more comfortable taking action.
The entire job can be comfortably done from your couch or work chair.
Typically, you'll work specific hours during the day but only need to put in effort when a chat comes in.
The job is flexible enough for you to stack more remote positions to make more income. Full-time chat agents are not as common as part-time agents.
SEO Consultant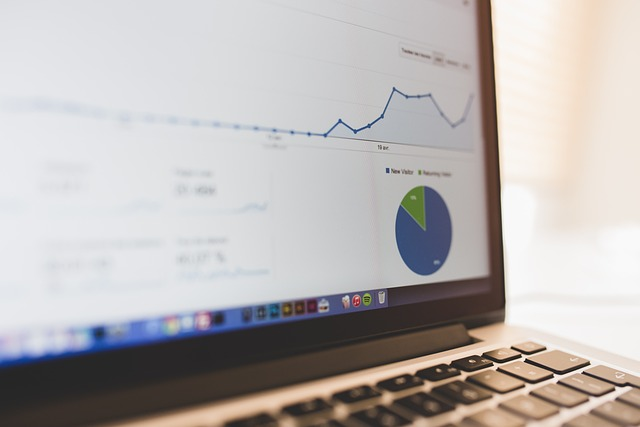 With a background in digital marketing and search engine optimization, you can find plenty of remote work as an SEO consultant.
SEO consultants help businesses rank higher in search engines using a variety of tactics including:
On-page SEO
Technical SEO
Website audits
Off-page SEO
Content writing
Because the job is all performed online, it can be done from anywhere in the world.
And there are great online courses, again like Affiliate Labs which can teach you everything you need to know about both SEO and content marketing!
Just know that you'll also want to pay for an SEO software tool like SEMRush to implement the best strategies.
Working as a freelancer will have a higher revenue potential, but you'll find companies hiring an SEO consultant by the dozen. The position requires some significant knowledge about ranking in search engines, but it has a high earning potential if you can get results.
Work As a Medical Transcriptionist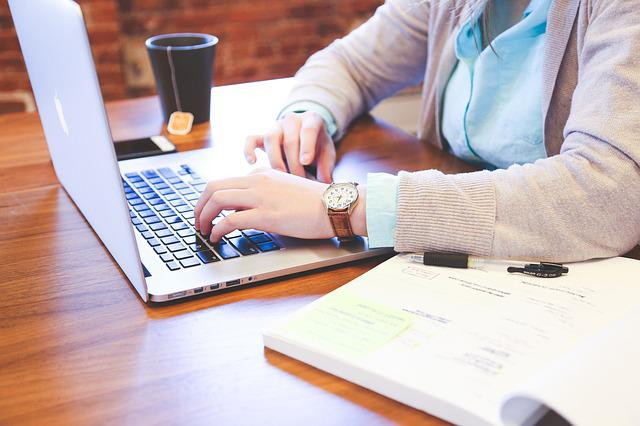 You won't be able to get a remote position as a medical transcriptionist without the proper credentials, but it's a job that you can do from home.
Medical transcriptionists are trained professionals who listen to recorded audio from doctors and create written documents based on the recordings.
The job requires knowledge of medical terminology and anatomy as well as typing skills. You can find courses online that offer certifications for the position, so schooling isn't necessary to perform the job (and you probably also to check out our list of quick certifications that pay well for extra ideas).
Once you become a medical transcriptionist it's like being accepted into a special club. The industry isn't big, and you'll be qualified for most opening positions.
How to Find the Best Work From Home Jobs
Work from home jobs involve several different industries that vary in requirements and job opportunities (and we also put together a list of work from home jobs with benefits you'll want to check out). To find the one that works best for you, use the tips below that break down what to consider when you're on a remote job search.
Evaluate Your Skillset (and Aquire New Skills)
Any job you search for will come with a set of skills you must meet to be considered for the position.
To find the perfect work from home job, you'll need to complete an assessment of your current skill set.
Identify what you have experience in, what you're good at, and what you have a passion for.
When looking for a new remote position, see how much of your current skillset aligns with the position. If the position requires skills you don't yet possess but are passionate about learning, consider keeping your current job while learning new skills.
You can build up the skill set required for the new position without losing income while you're doing it.
Research the Requirements
Some positions, like a medical transcriptionist or a web developer, require certifications and specific computer programs to be considered for the job. Other positions may require a specific type of internet connection or force you to install a landline into your residence.
Before applying, research what you'll need to create a successful work from home career.
Understanding the full requirements helps you better prepare for the job application.
A new software program is easy to buy but getting a new certification takes time you may not have at the moment.
Find a Job That Matches Your Schedule
The benefit of working from home is that you can create your own schedule. A remote position is helpful for all kinds of individuals, including full-time workers looking for part-time income and also corporate employees looking to transition careers.
Do some research and find a job that accommodates your current lifestyle. You can find remote positions that are:
Part-time
Full-time
Flexible hours
Some positions require you to be available during specific hours of the day, while others let you finish the job whenever you have the time.
Aligning your remote job with your current schedule will help create a successful work from home career (and surely checking out our list of the best flexible work from home jobs will help).
Set Your Fees and Negotiate Rates
Understand your worth when applying to remote opportunities. Do research on what the typical salary or pay-per-hour rate is before applying.
While some positions will list the pay on the application, others will ask you how much you want for the position. You'll need to have a number in mind before negotiating.
Most often, you'll be able to negotiate a higher rate than the one listed on the application or the company's initial offer if you already have experience.
If you are applying for work from home jobs with no experience, consider going with the company's initial offer. You are essentially getting paid to learn the job and get experience. As you produce results, you can leverage a higher pay from your current position or apply to other companies that are willing to pay higher.
Landing a Work From Home Job
Remote jobs give you the opportunity to work from the comfort of your own home and often come with flexible hours. Take the time to assess what you need to do to land one of these jobs. Evaluate your skillset, research the requirements, find a job matching your schedule and ensure you're getting paid what you deserve. With some careful research and preparation, you'll be able to land the perfect work from home position.
Want to learn step-by-step how I built my Niche Site Empire up to a full-time income?
Yes! I Love to Learn
Learn How I Built My Niche Site Empire to a Full-time Income
How to Pick the Right Keywords at the START, and avoid the losers
How to Scale and Outsource 90% of the Work, Allowing Your Empire to GROW Without You
How to Build a Site That Gets REAL TRAFFIC FROM GOOGLE (every. single. day.)
Subscribe to the Niche Pursuits Newsletter delivered with value 3X per week